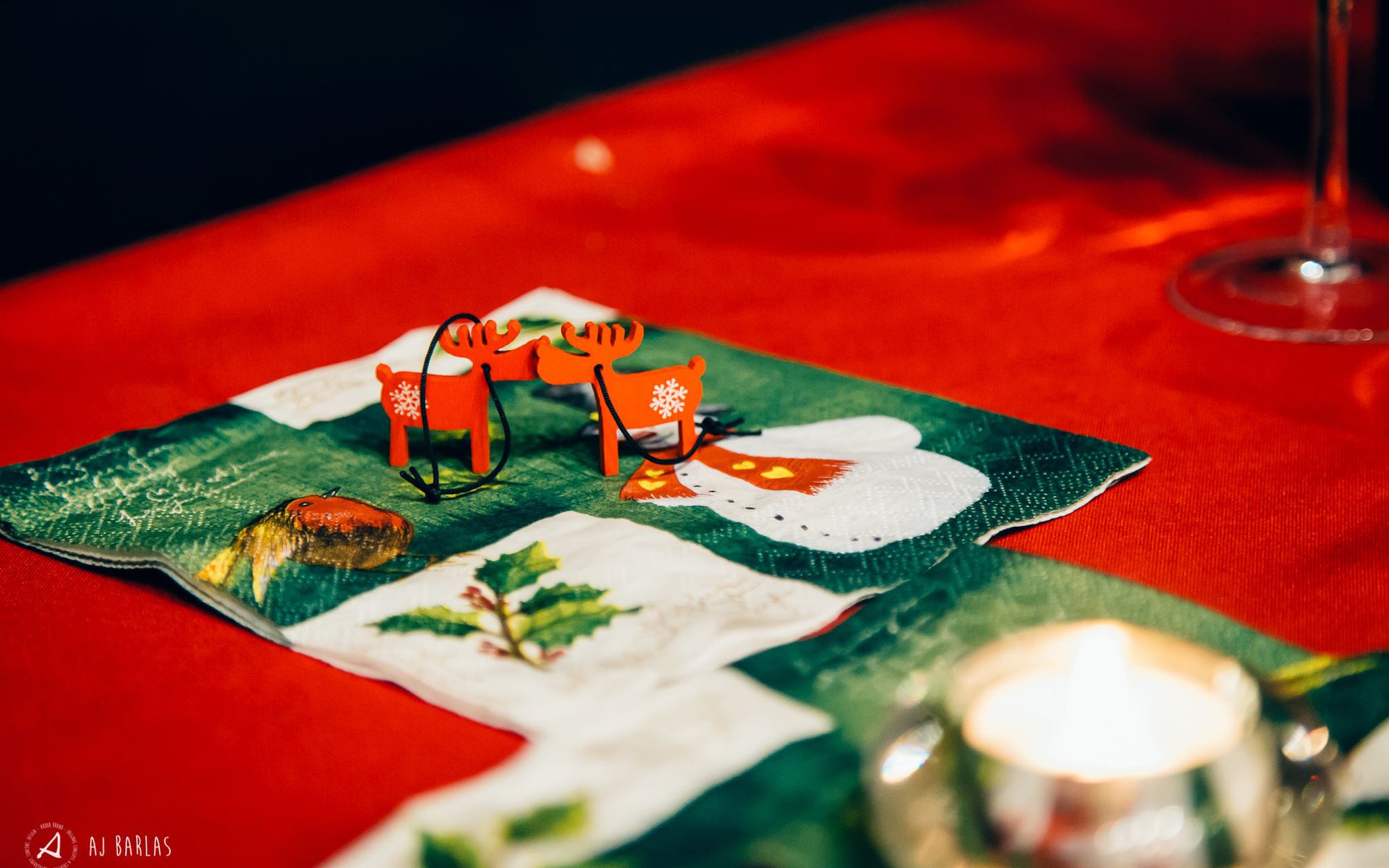 EXPERIENCES FTW
Dear Santa: AJ's List
G'Day Santa.
I'll keep this brief because I'm sure you're pinned with Christmas so close. You may remember that last time I wrote I mentioned a variety of products and experiences. 2018 has been good to me and I'm happy to share that some of my wishes from last year came true. But the best part of the year were the experiences and people I shared those with. With that in mind, I'd like to request more to aid with experiences for 2019. Do you think you could help me out?

A Local Indoor Jump/Pumptrack Location
Santa, you're probably already aware and I mentioned it to you last time; it rains heaps here. Summer is pretty amazing but usually come October it's quite wet and by January people have, or plan to, take a break from the area. They disguise their departure as vacations and typically head somewhere warm with lots of sunshine to dry out their soggy, soft skin. It's great and I certainly am one of those people, but it's only temporary. When returning we're usually met with more rain and cold. Fortunately here on the We(s)t Coast we're able to ride during the winter months but not everyone can.


An indoor jump/pumptrack location in the Sea To Sky area would be incredible. Riders of all ages could sharpen their skills and continue progressing through the cold, wet winter months. Kids would also have another activity to keep them busy and out of trouble. Believe it or not, pumptracks are incredible for building fitness as well; I dare you to try and pump around one for more than five laps without gasping for air. It's great fun with minimal chance of injury and heck, it could include the dual slalom track I requested last year. It would be great if the features were all sculpted from dirt too. None of those wood berm, plywood lip shenanigans here.
A Local Wave Pool Facility
While we're discussing facilities, Santa, how about a wave pool? Wave pool technology has motored into the future and in the last 18 months, a number of new technologies have become available. I'm sure you remember that I grew up on the beach in Australia. Spending time in the water is still an important part of my sanity. Obviously living in Squamish there are fewer opportunities to get my fix but with the new technology that could be addressed.

Surf Lakes' Mad Max-esque creation in Australia is the latest technology to be revealed. It provides the most opportunity for surfers with up to five different shaped peaks and potential for ten surfers on a wave with each swell.
I'll admit that I doubt it's anything like being in the ocean. Just like riding bikes in a bike park differs from a self-propelled mission for fresh dirt. But when the option isn't readily available, I'll take what I can get! As with the local indoor jump/pumptrack, it gives kids and families another option—the facilities could even be part of one big one! There seem to be quite a few people who dabble in surfing here as well. Surfers in the area would be able to sharpen skills and keep their paddling arms and rib scar-tissue strong. Then when travelling on another surf trip they can jump right into the action without the dreaded break-in period. Oh, and one small request on top of this; can we have the water temp. stay above 20 degrees celsius? Thanks.
Maxxis Assegai in Double Down Construction
This year Maxxis released their first signature tires since Brian Lopes' Bling Bling tire. The Assegai is Greg Minnaar's solution to a well-balanced tire for a variety of terrain and conditions and boy did it impress. With Greg being a World Cup downhiller, the tire was only available in the downhill carcass to begin with. It's super grippy but on the heavy and slow side for most trail riding.

Maxxis say that the double down Assegai is on the way, and hopefully an EXO or EXO+ for general trail riders is coming too. I've spotted the DD Assegai on Minnaar and Peaty's Hightower LT bikes so it must be close. Maxxis said they weren't expecting the early demand and I'm guessing are a little behind because of that. If initial rides are anything to go by, it should fare well with the variety of trails around my home of Squamish. Time will tell but if you can speed it up at all Santa, I'd be really grateful.
A Live Feed of the Enduro World Series Events
This is not an easy one to implement, Santa. The format of an EWS race spreads riders across multiple stages at any given time, making a broadcast of the action tricky. But the one thing missing from the EWS is more live on the ground race action. Checking the current text live feed can be pretty exciting at times but it leaves me wondering; how good would it be to see what's going on!

Maybe it's as simple as showing two stages, allowing the top 50 men and women to be seen on those parts of the course? The final stage of the day would be a given and would provide some suspenseful moments for sure! I wonder if it would work to show the first and last stage of the day? Multi-day events could be difficult but I'm sure there's a way to successfully show off this format to the world in a way that's interesting for die-hards and Joe Public alike.
---