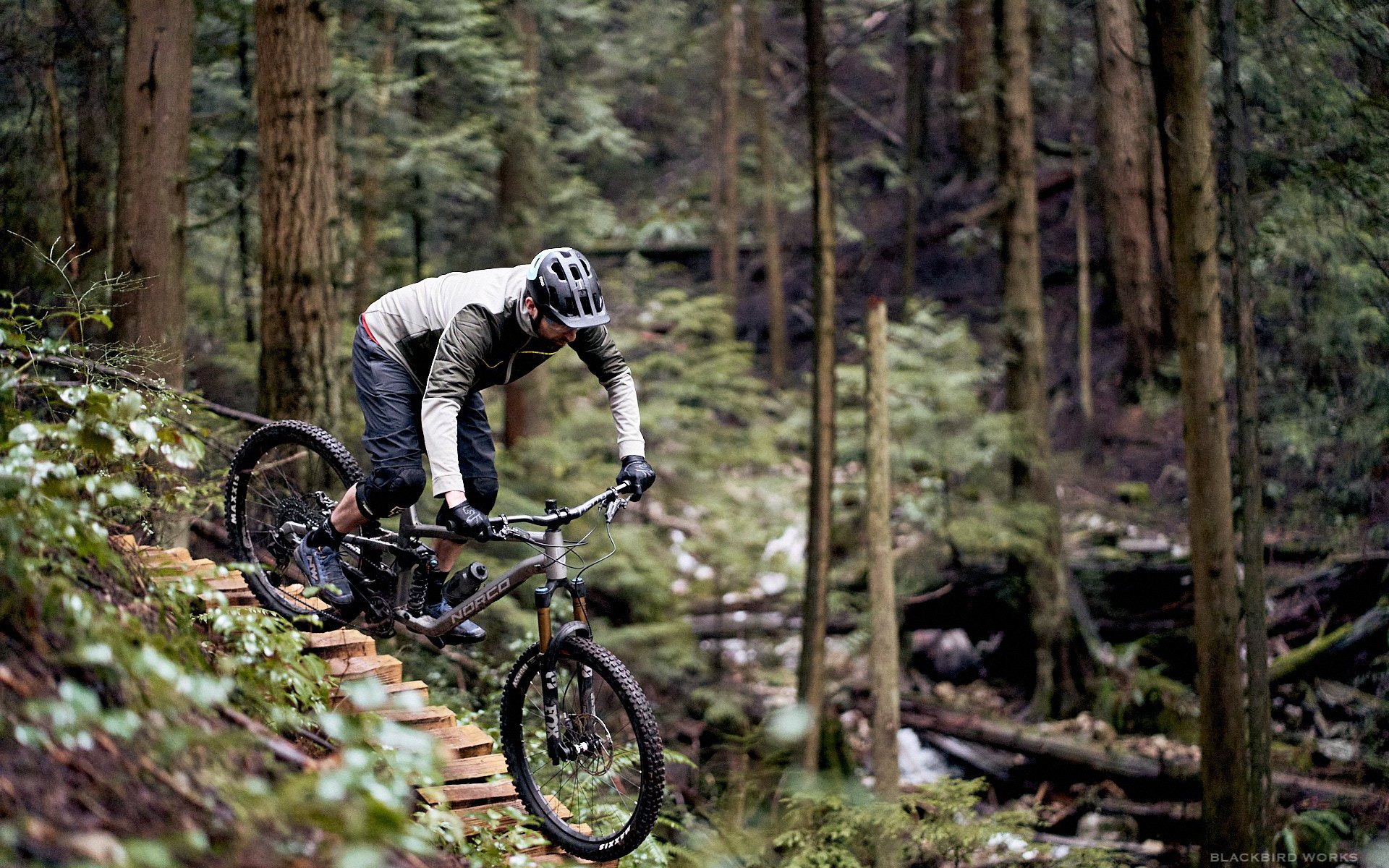 Uncle Dave Has a Plan...
Daylight Saving Time: You're Doing it Wrong
Like what feels like every second person in the Lower Mainland, I spent a fair amount of time riding bicycles this winter. Honestly, it was crazy out there. I'd find myself trudging through the sludge on the sort of day when you historically might only bump into a handful of other morons, only to find that 2020-2021 has caused all sorts of people to descend towards madness, riding in the rain and the snow and the dark.
These rides kept me sane through the winter, but they often felt like I was just doing it to do it. You'd mention the possibility of a ride in the morning, your significant other would perk up to the fact that they would have the house to themselves for a few hours, so you find yourself kicked out, loading your bike up in the rain, dreading the wet ass you're going to have in an hour or so. You have some fun, but you also think that all those people that are really into football might be on to something.
Winter riding is fun, but it's also not. And as I rode my bicycle tonight after work in the light of day for the first time in several months, I had a revelation. We, the mountain bikers, need to treat the coming of Daylight Saving Time with more reverence.
Look at all the stupid shit we celebrate. Rider contracts! Bicycle releases! Certain people prepare for the summer solstice like they're auditioning to be pagan high priests. But we've got nothing for an extra hour of daylight in the spring? It's madness! This event is life changing! New possibilities are immediately opened up. Literally overnight, evening rides go from a race against the clock or a juggling of lights to a leisurely thing that you do whenever the hell you want. And you get your weekends back! I mean, you'll probably wind up riding more, but not because you feel you have to. Pissing down rain on a Sunday? No worries! I'll ride tomorrow evening! Or not! Because I could ride Tuesday or Wednesday as well!
It's taken a bloody year of pandemic isolation to realize how important this event is for me. I was so fired up that I made a two hour swing this past Monday. I adjusted my required, government mandated hour, and then I threw in another one on top, just because. I sprang out of bed early and I started to get shit done. And, as I thought about it, I realized that this was an annual occurrence for me. Every year on that first Monday, I'm early out of bed so that I can start work early and I can really hammer a nail into that first evening ride. By the time I hop out of my truck, and breathe in all that fresh spring air, I'm something close to 20% less of an asshole. We need to spread this word.
Think about it. Daylight Saving Time brings the dark into the light. It's a gift of our most precious commodity and it should be treated as such. Granted, I'm proud of the restraint you all showed this year due to this whole pandemic thing, but next year, we need to make this happen. Or, more accurately, somebody with some follow through and a budget needs to make this happen. Maybe it can be sponsored by Specialized or Santa Cruz or some other company with deep pockets. Yes, somebody needs to ensure that the first Monday after Daylight Saving Time becomes known as International Go Mountain Biking Day (or maybe something a bit snappier than that).
Do I care that there are lots of other sports that can similarly take advantage of all of this saved up daylight? No. Do I care that this might fall on spring break and that parents have other things to do? No. Do I care that it's traditionally one of the most dangerous days of the year for traffic accidents? No. I mean, I do, but this is too important to allow things to be derailed by such details.
What needs to happen is that we all need to layer a nice evening bike ride onto our already sleep deprived selves. We should send all those damned spring break kids off to the mall for a few hours and reclaim this time as our own. If they're persistent, the kids can come along, but they should probably head home before things get too crazy. There should most definitely be donuts, beer and sausages, and there should most definitely not be costumes. There should be a mother-flippin' traffic jam full of tailgate pads and roof racks on the Lion's Gate Bridge! There should be cars backed up down to the bloody mall on Mountain Highway! There should be trailhead fistfights* to see who gets to drop in next, and bonfires, sacrifices and police cars! Rain or shine (or the first Tuesday if there's lots of rain), this should be a thing. And then for the next few months, we can get back to complaining about there being too many people on the trails.
Sorry,
Uncle Dave
*No, not really.
---
Uncle Dave's Music Club
How does one celebrate Daylight Savings Time via music? I really have no idea. The song should involve time. It should involve new beginnings. It should be uplifting and motivating. Well, my goodness…this feels right. My goodnes..why are the embeds no longer working? This now feels anti-climactic. Please click here.
---