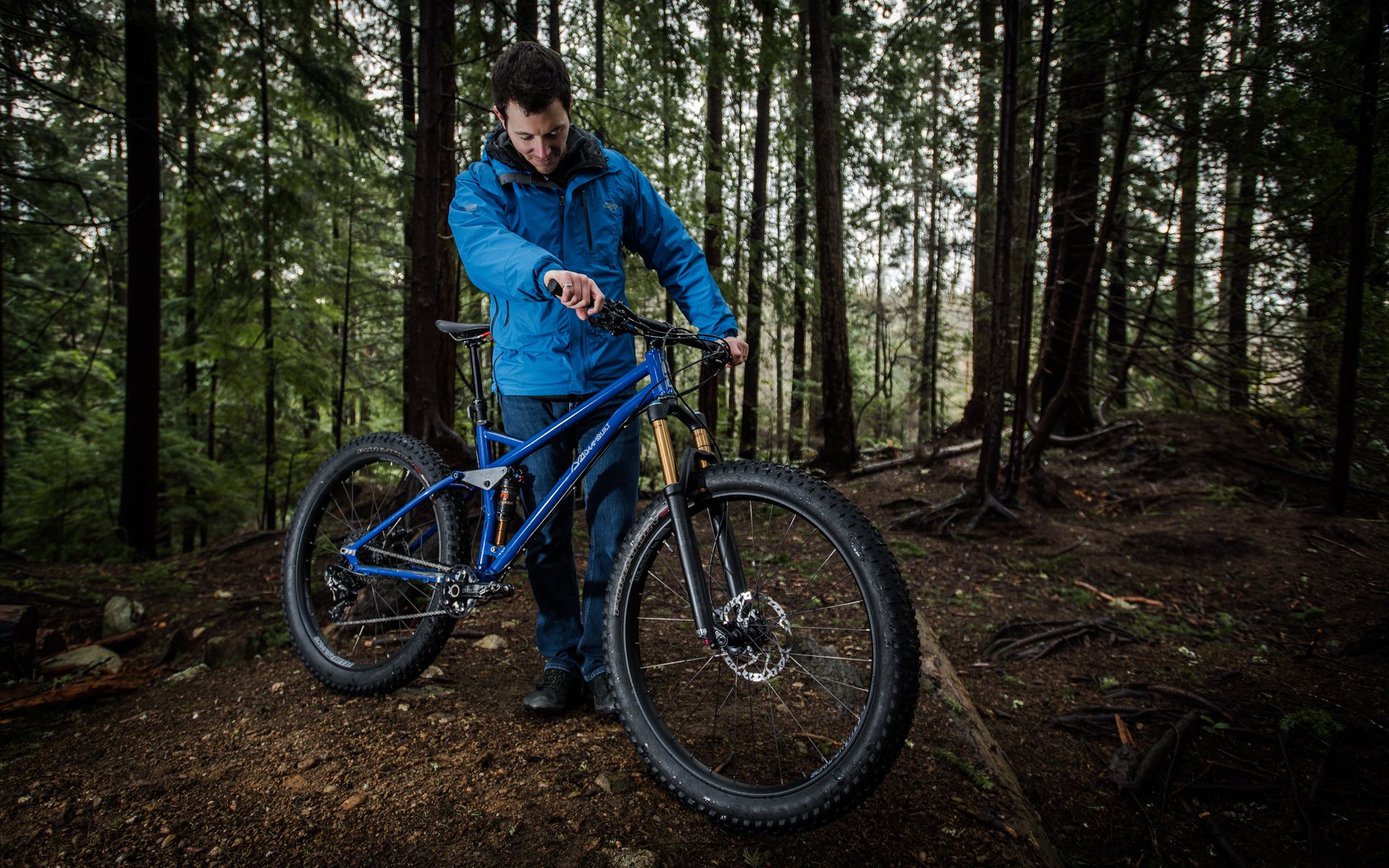 SPOTLIGHT
DaamBuilt Custom Steel
Dig around any place that has a strong riding culture, and you'll eventually find the builders. The link between the two is strong. Frame builders are sometimes the only ones able to satisfy the unique demands of local riders. If you want custom geometry or a setup not offered by a larger brand, finding something made locally and by hand is an attractive prospect, but often also a necessity. Always was.
More importantly, local builders are essential pieces of the community. Their shops are beacons for the unvarnished culture of bikes - the one that smells like grease and machined metal. Carbon manufacturing disassociates the rider from the builder. Your steel frame's designer or welder, on the other hand, might be the guy waiting in line behind you to buy a pound of coffee.
North Vancouver's story is indelibly tied to local builders. Brands like Brodie, Rocky Mountain, Race Face, and Syncros all came from this area and were all started by frame builders or by people with similar skill sets. Brands like Chromag, OneUp, Black Spire and North Shore Billet are carrying on the tradition of local, homegrown brands that have made an impact on the broader market as a result of their products, which are inspired by the local riding scene.
Earlier this fall, a few of us had snuck out for a late afternoon quickie, and during the climb up Fromme we spotted a guy on a curious looking bike. It had the unmistakable thin tubes of steel, but it was a dualie. The linkage looked stamped, rather than machined. But it had been painted, so it wasn't a mule. Prototype spotting is not unusual here, but this bike stood out. We didn't have time to flip on the siren and pull him over before our paths separated, but we came upon him again at the top of our climb, and made our way over to give his blue steel ride the hairy eyeball.
Turns out that the frame that caught our eye had been built by its rider. Peter Daam had just started his frame building company and this was an early crack at a dualie. Before dropping in, we arranged for him to meet up with Dave Smith to get some photos and I followed up with a few questions. In the future, we hope to get a little ride time on one of Peter's creations and report back on how it rides.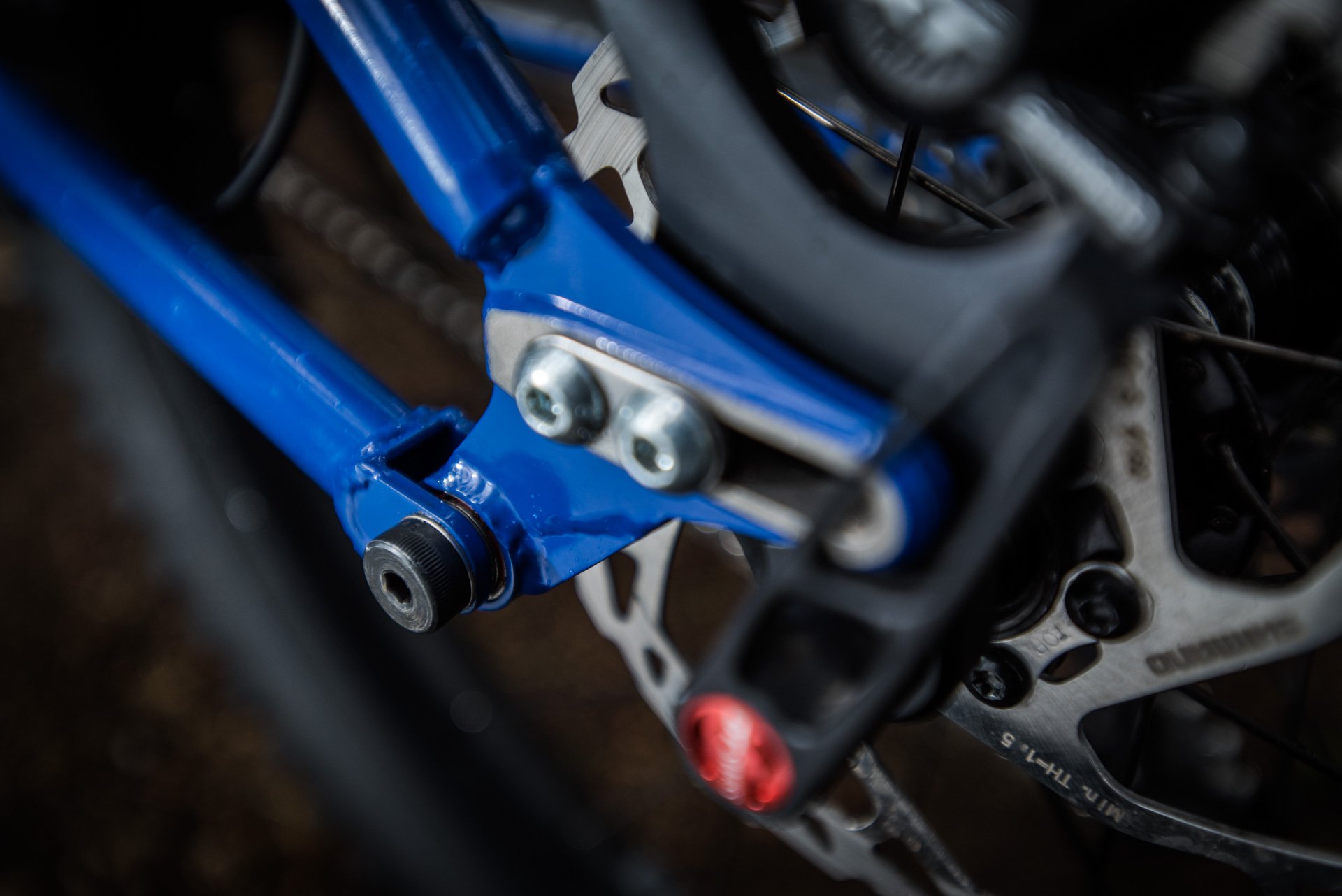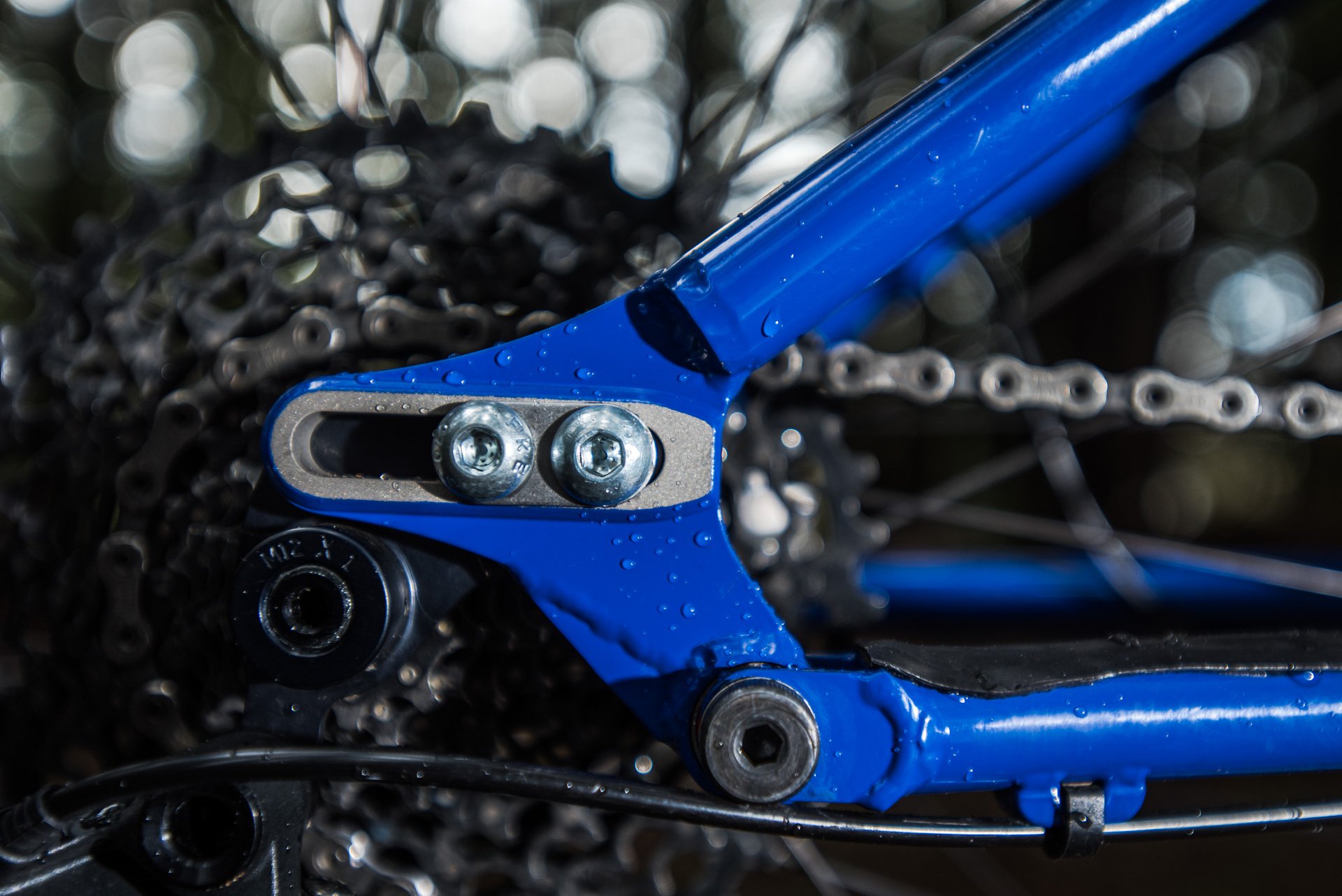 Can you tell us a bit about your background and what led you to get into frame design/building
Born and raised in Edmonton Alberta and have been riding bikes since I was very young. Got into mountain biking riding the river valley trails and then caught the freeride bug and started doing trips to the Rockies to ride some big mountain trails. School brought me out West to Victoria to study Mechanical Engineering where I also somehow found time to ride like crazy soaking in as much of the island as I could. Work then brought me over to the Vancouver where I've since called home for over 9 years.  

My career started out doing Project Management in design and construction of buildings and infrastructure. I then decided to go back to school to learn more about the business side of things hoping someday I'd be able to start my own company. That idea had to wait as I decided to then dive into management consulting. The stars then aligned and I had an opportunity to change gears and start my own company of building bikes.

Take us through the process of going from engineer/consultant to custom frame builder. Did you turn a hobby into a profession, or just decide to throw caution to the wind and start welding?
As I previously mentioned, everything just sort of fell into place and I decided to dive into the deep end. I'd always wanted to be my own boss and do something in the bike industry. I like to get my hands dirty, be creative, use my mechanical intuition and mindset, as well as work closely with customers to create remarkable things.  

Let's say I decide I'd like to own a DaamBuilt. How does that work? How long will it take to go from "Hi Peter, I think I want you to build me a bike" to "damn, that is a sick new whip"?
I'd like to get you involved as much as possible because ultimately we'll be working closely together to design and build that dream bike. Ideally, we could meet in person, but over the phone and email can work equally as well. You might already have an idea in mind about what you are looking for, but if not then I'm here to help guide you. Our discussions would start with where you want to ride and what types of adventures you're looking to go on. From there the riding style, terrain, frame geometry and tubes are discussed. This back and forth can be quick or take some time, it all depends what you are comfortable with to make sure we get the details fine-tuned to your liking. Once the design is finalized, I have you sign off on a detail drawing and then I order all of the materials. Once the materials arrive, the first tubes are cut and the frame starts to take shape! Typically the process takes about 2 weeks for discussion & design, 2 weeks for materials and 2 weeks to build - so all in all about 1-2 months depending on the complexity of the build.  

Steel dualie riders strike me as a unique breed. Who do you think are going to be your customers for those?
These customers are likely going to be someone who has a current full suspension bike that they have and like but wish it was a little different. A little longer or lower, better pedaling characteristics, more or less ramp up feeling in the suspension, etc. I could also see the die hard steel hardtail fans finally wanting to take the plunge on a dualie but want to keep the amazing feeling of steel.

How did you settle on your current kinematic design and layout? In other words, what are the characteristics and biases of your design?
I had a bike that I really liked how it rode. It had good progression and decent pedaling characteristics. But this particular frame I wanted to be able to fit 27.5 x 3" and 26 x 4" tires and 140mm front and rear. With this frame, I was able to tune the suspension to the front ring that I would be using which allowed me to pinpoint the amount of anti-squat (pedaling efficiency) I wanted. From there I made sure the anti-rise (brake jack / brake efficiency) was where I wanted it and the progression to match the type of shock I was going to be using. This frame uses a Horst-Link style suspension which I find works really well and gives me the ability to fine tune all of the different suspension kinematics.  

When do we get to test one?
(This answer was just full of dates and logistics but we're going to try to get a ride in on one of his bikes very soon.)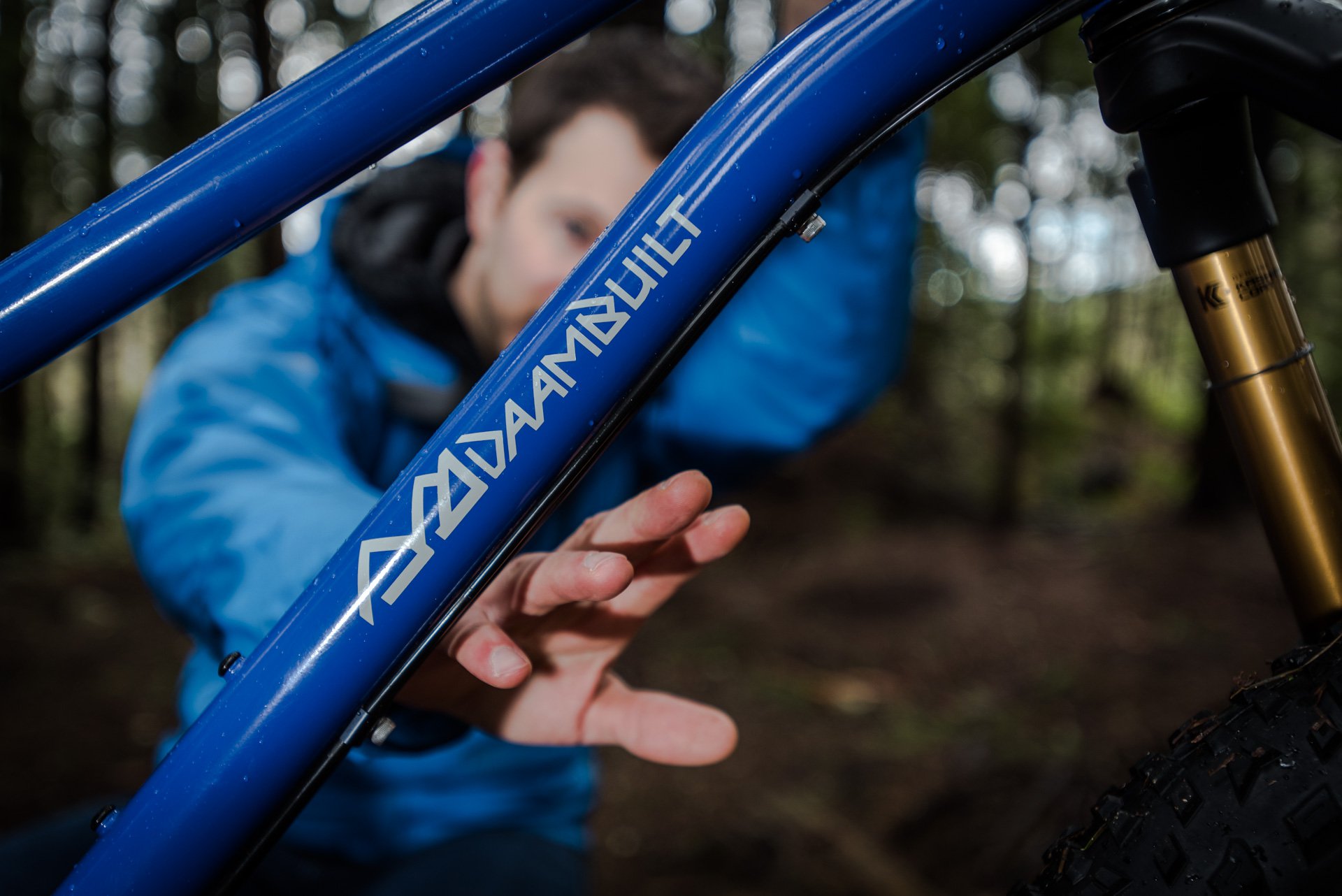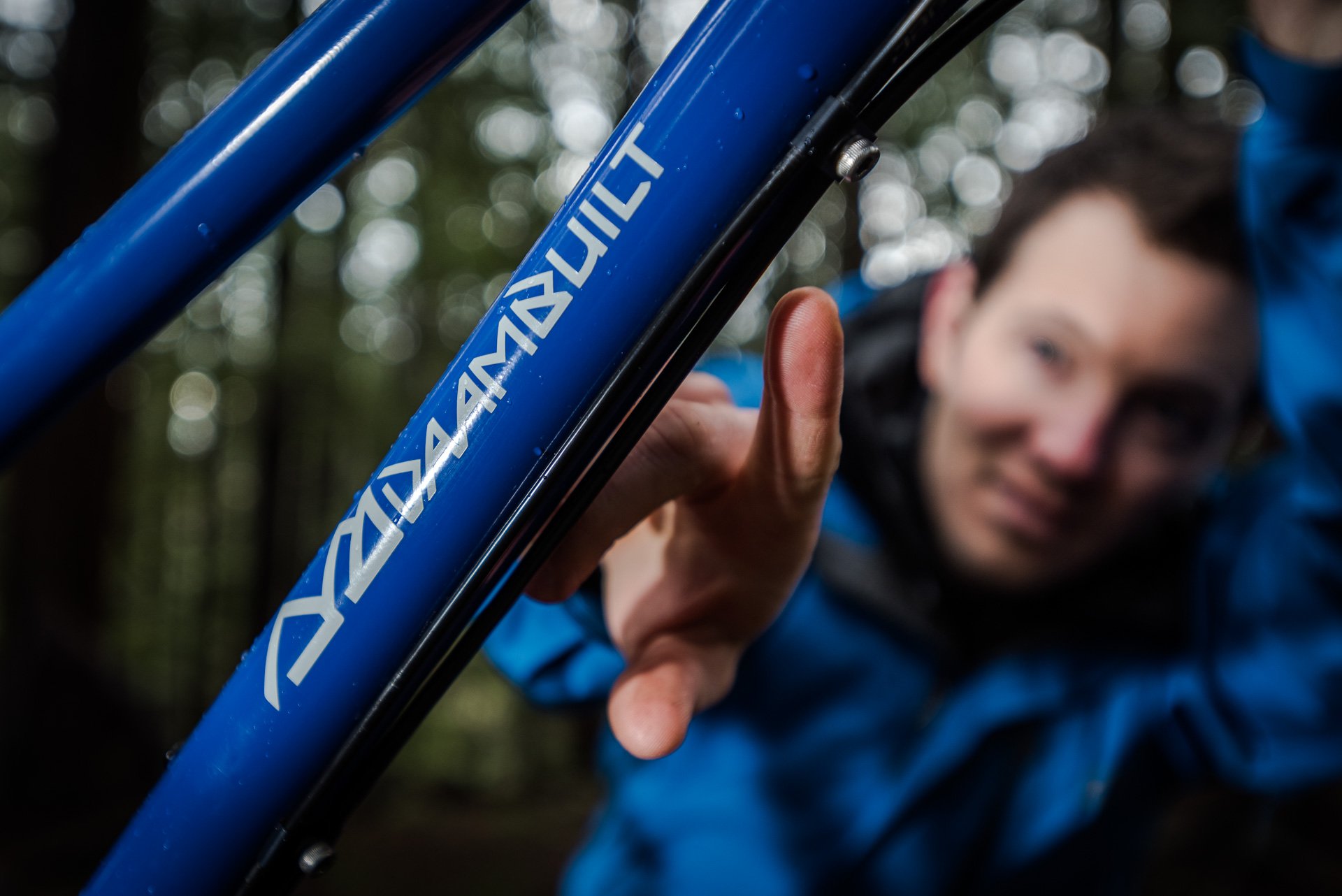 I asked Peter for some more details about the bike. First some specs:
140mm front and rear travel

67 degree head tube angle / 75 degree seat tube angle

4130 Chromoly butted tubes for the front triangle / 4130 Chromoly straight walled tubes for the rear end
6061 T6 Billet Aluminum rocker
EnduroMAX bearings for extra strength
425mm chainstay length
430mm reach
Other notable details:
External cable routing so that I can easily swap all components over to my hardtail - both frames were designed to allow for component matching, just swap the frames.
Internal dropper post routing.
Room for full sized water bottle in the main triangle and under the downtube for those long hot summer rides
The frame is designed around 27.5x3" tires but plays nicely with 29x2.5" and 26x4" - Slider dropouts to allow for this
Because I wanted to be able to run 4" tires I went with a 100mm threaded BB with a 177mm rear end to maintain an optimal chain line.
Linkage is designed around a 22 tooth front right with a 10-42 rear cassette. Most people are surprised when they see/hear this, but for my style of riding I like to explore lost and forgotten trails and appreciate the ability to climb up instead of walk. It also allows me to ride more when fully loaded while bikepacking.
Old school bash guard because I hit it on a consistent basis riding the techy trails that I usually ride and I'd hate to be stuck out in the bush with a busted chainring.
Learn more about DaamBuilt here.