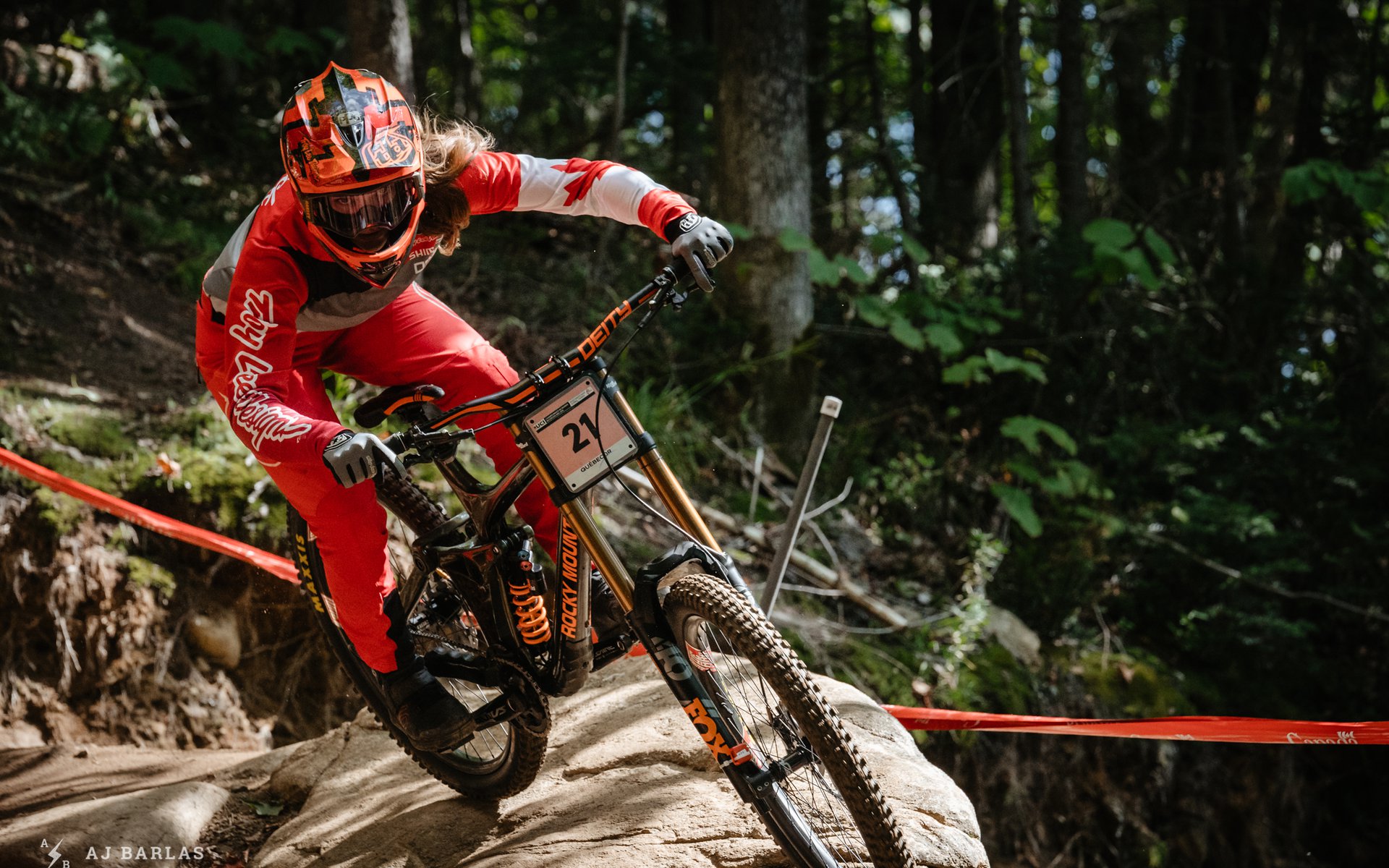 RACE NEWS
Cycling Canada's 2021 World Champs Selection Blunder
Only a couple of weeks ago my wife and I sat with eyes glued to the T.V. and marveled at the talented female skateboarders competing in the Olympic Park contest. We both taught snowboarding, and grew up on skateboards, so we share an appreciation for the incredible skill involved in the sport.
The men were also ripping but it was the women that got us thinking about the positive impact of the Games on skateboarding. These women set a great example of what's possible, leaving a lasting impression on the generation of young ladies watching in awe. We were particularly impressed with Sky Brown's skills and how she carried herself at only 13 years old. She's a great example of what an athlete should be; fierce but humble and supportive of her competitors. The young Brit took home the bronze medal but we also watched her win X-Games gold a few weeks prior.
The Olympics left me feeling positive about new skaters, specifically women, picking up a board and growing a passion for what's been considered a fringe sport my entire life. It left me thinking that maybe the world isn't as nasty as it's often portrayed in the news. But then on Friday, August 13, Cycling Canada announced their MTB World Championship team, with an entire category of athletes missing: Downhill Elite Women.
It's not that Canada's governing body of cycling forgot to nominate anyone; three racers from the National Championship race held at Kicking Horse Resort in Golden, B.C. were selected, but none of those racers could accept the invitation.
The athletes involved told me racing at Worlds wasn't a consideration this year thanks to mixed schedules, budget restrictions and personal reasons but being crowned National Champion was still something worth chasing. It's an honour to be the top athlete in the nation, so why not race? Miranda Miller noted that the top four have battled for the top step at national events for many years. Having the top women racing builds competition among the younger racers keen to dethrone their elders, and competition builds stronger athletes. Georgia Astle shared a similar sentiment, noting the importance of a deeper women's field to grow the sport.
But with Cycling Canada's selection criteria and a lack of flexibility, the entire women's team was determined at National Champs. This is primarily due to the policy specifying targets at UCI World Cup and Championship events, and those targets not being met. Below is the selection policy for Elite Women.
"Athletes will be nominated in the following priority and ranking order until the quota is filled:
Any athlete placing top 5 at the 2020 World Championships in the Elite category;
Any athlete with a top‐10 result at a European UCI World Cup event in 2021 prior to the selection date (ranked by best result; in the event of a tie, the most recent result will take priority);
Any athlete in the top 10 UCI Elite Women's Rankings as of the selection date; Cycling Canada National Team selection policy SPECIFIC conditions and criteria for selection to DOWNHILL World Championships June 28, 2021
The top 3 athletes at the 2021 National Championships in the Elite Women category, who have not met any of the criteria above, providing they finish within the top 8. In the event the Canadian championship is not held, next best athletes on the UCI Ranking as of the selection date."
Points one through three above focus on the success of Canadian athletes abroad, at UCI held World Cup and World Championship races. It's fair to expect selection for the team for athletes doing well against the best in the world. There's no arguing with that. But should there be some acknowledgement of the athletes giving it a shot at these events, regardless of success, especially if no one chosen from a single selection event can attend?
Rachel Pageau has committed to the entire World Cup season for 2021. She finished 18th in qualifying at the first round in Leogang and 19th in qualifying at Les Gets where she bettered Miranda Miller, the 2017 UCI DH World Champion. But because Rachel didn't finish in the top three at Nationals or explicitly meet the criteria at a UCI event, she wasn't initially considered.
We should also take a look at the wording in bullet point four of Cycling Canada's selection policy. It can be confusing and my early understanding was that any athlete in the top eight at Nationals could be selected. Vaea Verbeek had the same impression after an email from Cycling Canada staff confirmed "we would simply ask the next person in the results and will keep going down the list as long as they finished within the top eight." There's clearly confusion on both sides and that only added to the frustration of race fans, parents, and racers over the weekend.
Vaea knew ahead of the race that she couldn't attend Worlds and only competed at Nationals because of the assurance in the email. Speaking with most of the top eight racers, the only women initially approached by Cycling Canada were the top three; Casey Brown, Miranda Miller and Georgia Astle.
Who Selects the Team?
There's been some confusion over who makes the selection for the World's team and a heap of anger has been directed at Cycling Canada, perhaps incorrectly. They are the overarching governing body of the sport in Canada and as a result, their hands aren't totally clean but they don't select the DH team.
Cycling Canada has developed a "Downhill Working Group" to better represent downhill athletes in Canada. The group consists of riders, including Miranda Miller, team managers, including Gabe Fox and Andrew Shandro, coaches like Joel Harwood and others.
The working group is responsible for selecting suitable downhill athletes to represent Canada at the World Championships. But something I wasn't aware of, and that Cycling Canada noted in their release regarding the updated selections, is the working group also contributes to the selection criteria at the beginning of the year.
Cycling Canada is the governing body and at the end of the day, has the final say, but it's important for readers, racers, and fans to understand that the working group, which I understand to be volunteer-based, decides on who to select for Worlds and takes part in the development of the Selection Criteria Policy.
The Bigger Picture
Cycling Canada appears stringent with their guidelines and initially followed the policy, letter for letter. But what about the confusion over selecting the next three racers in the results from the National Championship race? Digging further, the three riders selected from Nationals are the top three racers after the first three points in the criteria are met by other riders. In the Elite Men's, which allows riders from the top ten at National Champs to be selected for Worlds, there was a mix of racers who were already qualified based on their 2021 World Cup or 2020 World Championship results.
In a story that Terry McKall wrote for Canadian MTB, Cycling Canada's head of High Performance, Kris Westwood confirmed the organization wasn't going to fill the seven positions available unless selection criteria are met. This means that Cycling Canada claims it would rather have no representation, regardless of whether they're male or female, and filling only five of the seven elite men's spots available further illustrates this. However, it's hard to believe the organization would have announced the team without a single male rider if none met the criteria, were the situation at Nationals reversed.
And while the women took the brunt of the earlier decision, one that's since been overturned with the addition of three extra ladies selected to represent Canada, the stringent rule-following still means other worthy riders are unable to attend. Kirk McDowall, Pat Laffey and Forrest Riesco have each performed well at the few races they competed in this year but will not be racing for Canada in Val Di Sole. This is despite both Pat and Forrest being in Europe already and space being available on the team.
A lack of some flexibility with selection criteria can set a bad precedent and based on popular opinion, that was the case regarding the elite female team. Unless already a strong rider, knocking the socks off local competition, or qualifying at World Cups, Cycling Canada is hesitant to have you represent the country. But what happens when there isn't much local racing to grow as a racer or get the opportunities to be selected? With just two World Cups held during a difficult and expensive time to travel, only having one national race to prove yourself isn't enough.
Discussing the situation with Miranda Miller, the lack of opportunities to race nationally is an issue bigger than the team selection alone. With limited time to develop racecraft and push against faster riders in a controlled race environment, we're hindering the progression of our athletes. For a good example of what happens with heaps of support and plenty of opportunities to practice, we only need to look at the French, who are dominating the DH World Cup and have been for a few years now.
Without supporting our racers on a local scale, our ability as a nation to produce confident, strong racers is limited. It doesn't mean there won't be any, because there already are with more coming, but with greater opportunity and support, we stand to see the Canadian flag more heavily represented on the World Cup circuit and larger teams representing the nation at the World Championships.
Nevertheless, the idea of not seeing a single Canadian flag at the VDS DH World Championships for the Elite Women is a sad prospect. Young women keen on mountain biking would have been left asking parents when the Canadian is going to race, only to be deflated when they learn there aren't any competing. Racers and staff from other nations would have been questioning why there aren't any Canadian women racing downhill, and we lose another opportunity for young racers to grow, which benefits the local racing community immensely, medal result or not.
Thankfully, given the unusual global situation we currently face, Cycling Canada realized the error of their ways and loosened its hold on the selection policy. Since first starting on this story, the CCA has invited three more elite women to attend; the next three eligible and within the top eight at National Championships. Those riders are Vaea Verbeek, who we already knew is unable to attend, Jennifer McHugh, who at the time of writing is trying to make it happen, and Rachel Pageau, who will be racing and is already in France training.
The 2021 Canadian DH Team's New Support Structure
At the 2019 World Championships in Mont Sainte Anne, we shared the story of Cycling B.C.'s MSA Project. The project, part of a push to get young racers more experience racing at an elite level with support and guidance along the way, looks to have motivated Cycling Canada. When they announced their updated selection of elite female riders, their ten-year plan to raise funds from new sources not focused solely on Olympic/Paralympic disciplines hinted at increased support for downhill athletes.
This is backed by the addition of Claire Buchar, one of Canada's most successful female racers and a 12-time representative at DH World Championship events, as team coach for 2021. Claire leaves for Italy this Sunday to join the team and offer guidance from her wealth of experience, providing any help the Canadian downhill athletes need so they can put their best foot forward on August 29th.

"We are firmly committed to better supporting our Downhill athletes." – Cycling Canada
Claire admits there isn't time available to work on training specifics and race preparation leading up to the event but it's something she'd like to see change. With more time, national athletes won't be rushed to gather funds, spare parts or time off work. It would allow them to be better prepared with the guidance of coaching staff well before leaving for the event. It's a big move, one Claire is excited about and she hopes to be part of a positive change for Downhill in Canada, for both men and women.
It's early days but there appears to be a push from the newer Cycling Canada staff to see more support for downhill racers. They made a big mistake, strictly adhering to the selection criteria and have corrected it. Although their decision to revisit the elite women's team selection was most likely the result of public pressure, it's great to see they were open to being more flexible. Hopefully those criteria will be updated to provide better opportunities in 2022.