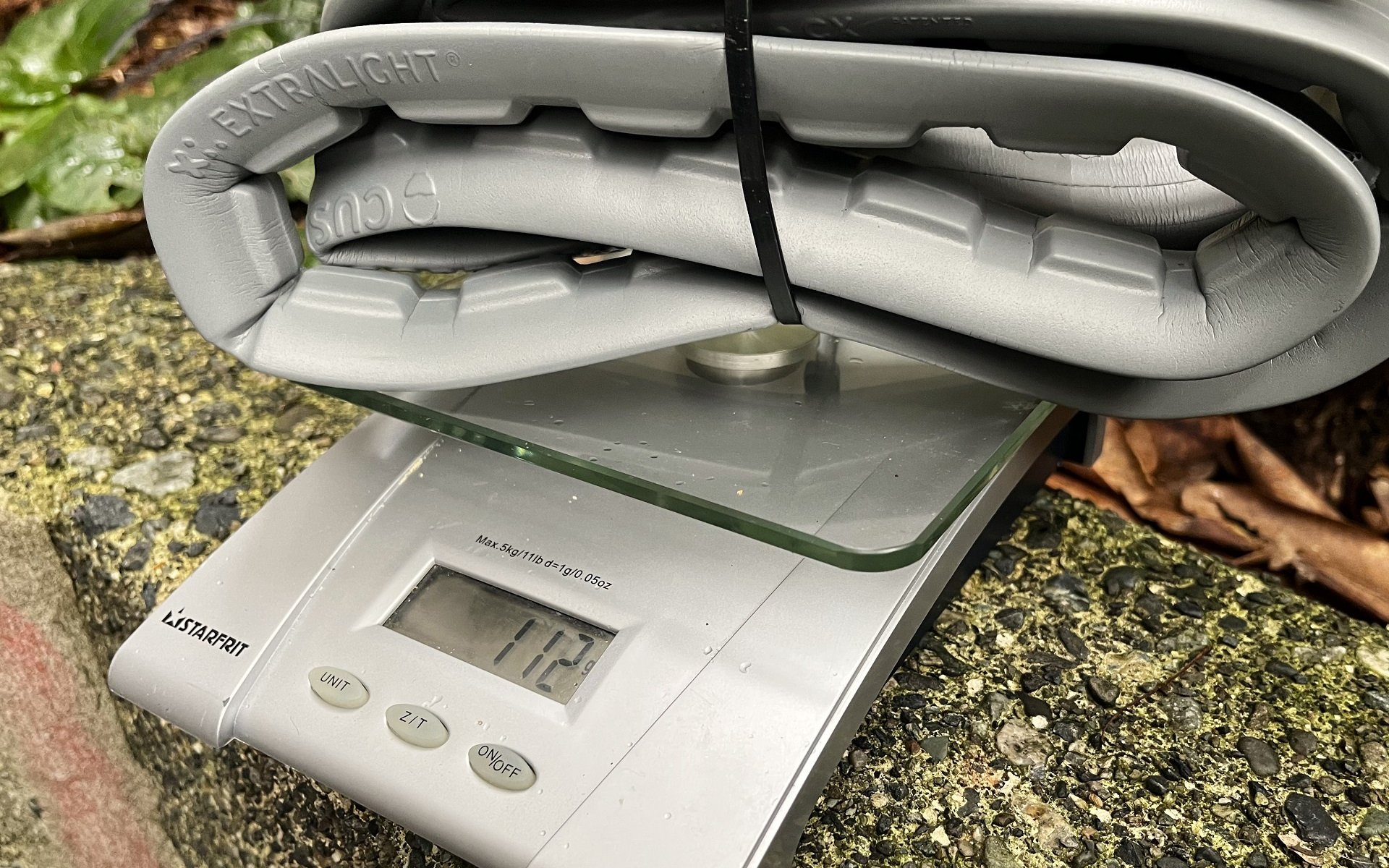 REVIEW | EDITORIAL
CushCore Extralight Tire Inserts Are 112 Grams Each
Are You Cross?
I know I should apologize for the clickbait headline, but all's fair in love and war, right? You see, for 2023, Cooper Quinn and I are having a 'friendly' competition to see who can sneak more gravel-riding content past the editor and, well, he's winning! He's winning by a lot. So, I need all the help I can get.
Cooper and I have very different takes on gravel riding, groad riding, all-terrain biking, or whatever you'd prefer to call it. He's out there racing the BCBR Gravel Explorer XLT, revisiting the old Softride debate between suspension stems and suspension forks, rocking Lycra and glasses that cost more than the average commuter bike, and so on. On the other hand, I'm avoiding cars while running errands and getting in shape on a modified mountain bike, with a 16° low-rise bar.
We do agree that good gravel tires offer shockingly good traction climbing and braking until they don't, and evaporate so quickly they make buying ultra-mega-grip mountain bike tires at full pop seem like a bargain. We also agree that going out and hitting the LSD* training on a gravel rig is a fantastic way to improve endurance on the mountain bike for chronically undertrained parents like ourselves.
*Long Slow Distance
Groading is a great way to get out on a bicycle when I don't have time to go for a mountain bike ride. With a decent pace, I can cook myself on my favourite local loop in under 30-mins door-to-door. My rig is very low maintenance, it doubles as my commuter in terms of amortizing the upkeep, and it has me looking forward to being faster for longer on my mountain bike this year.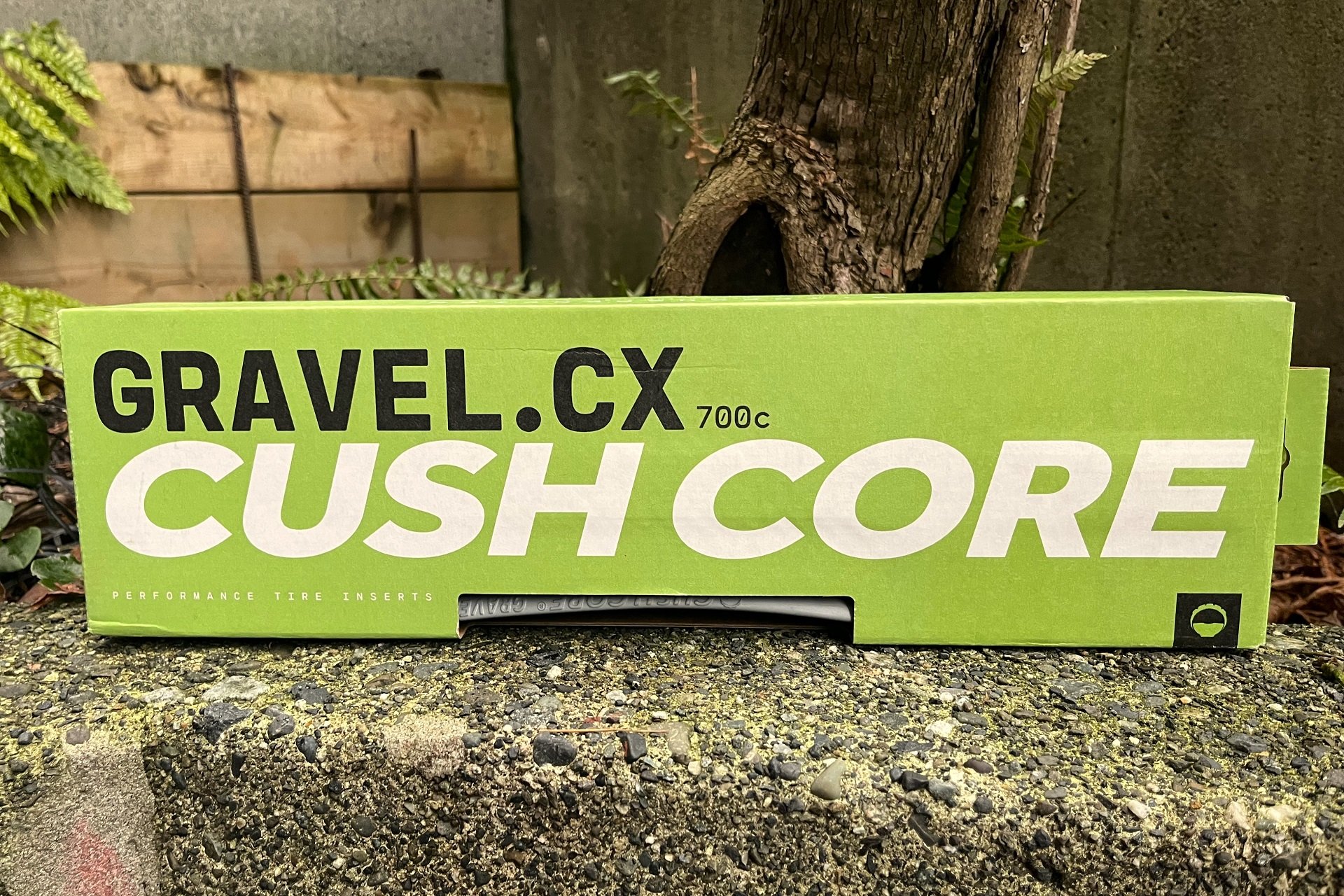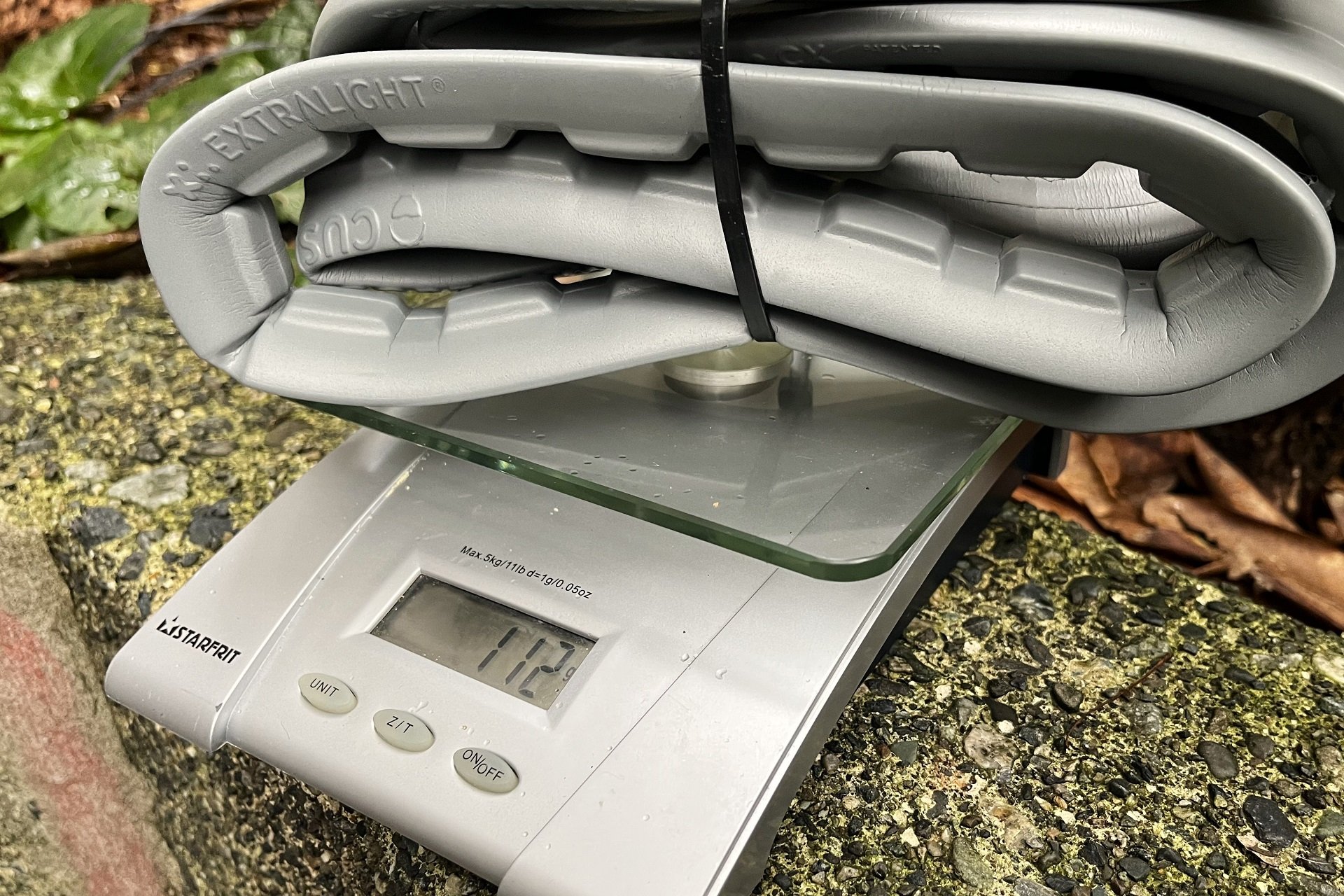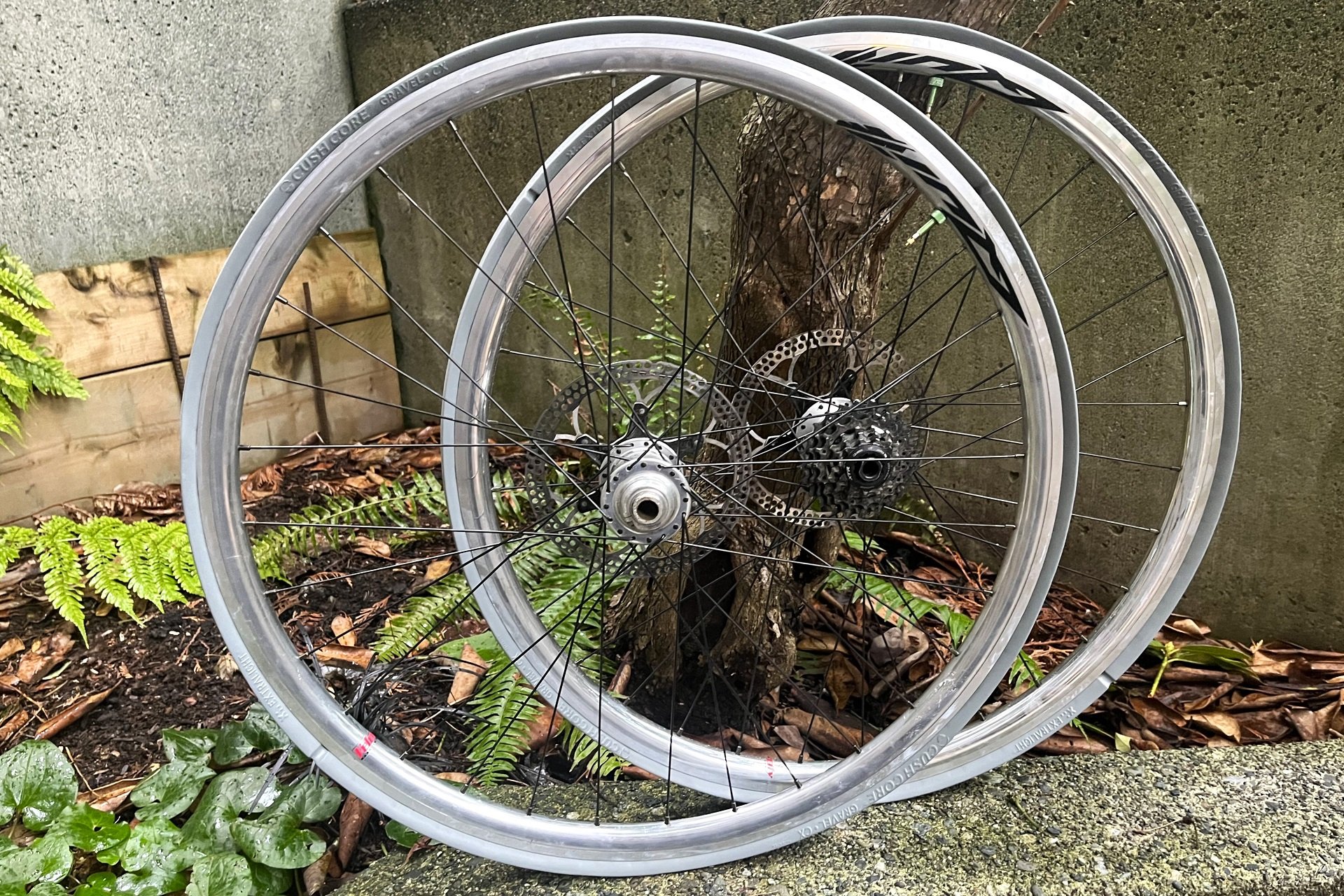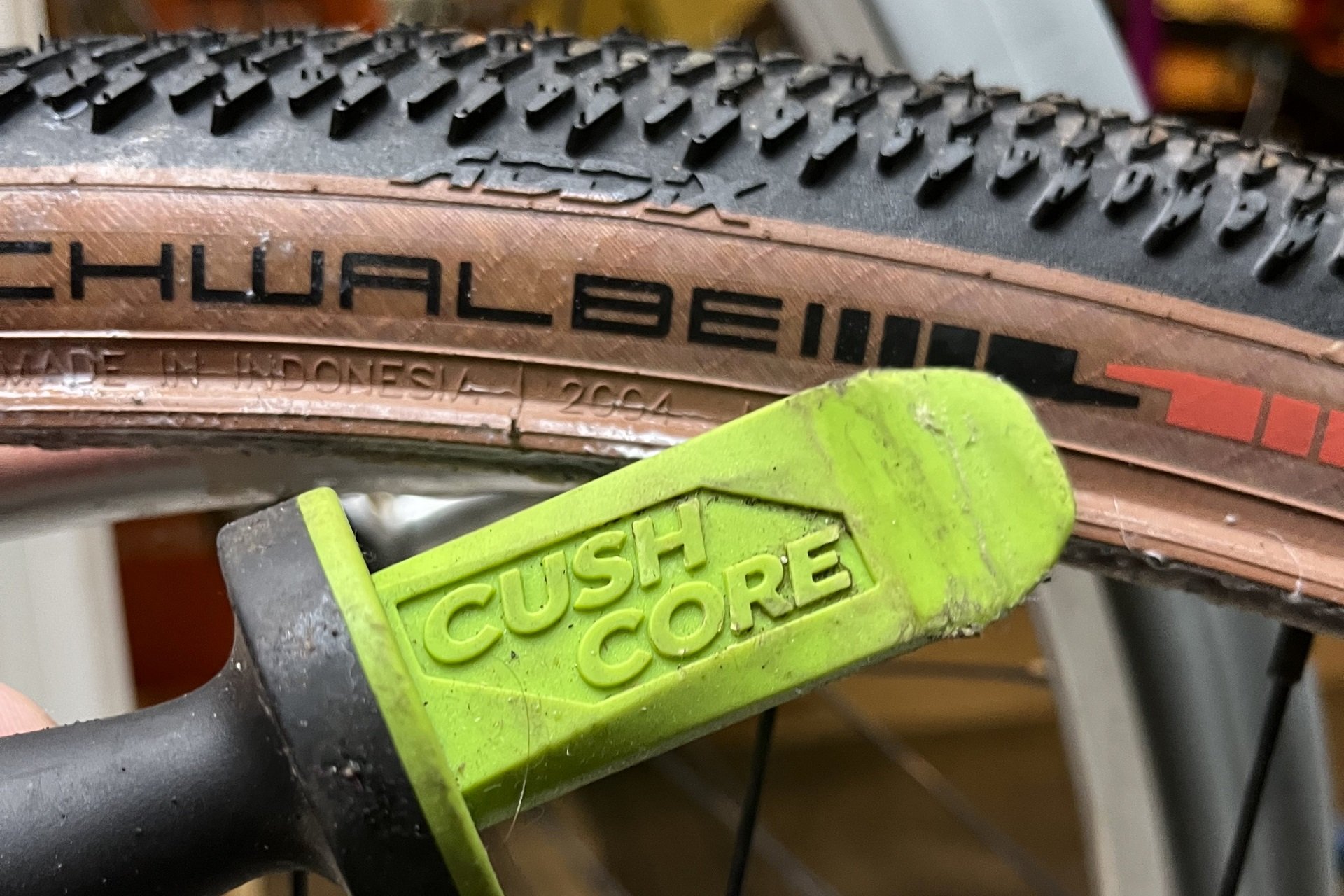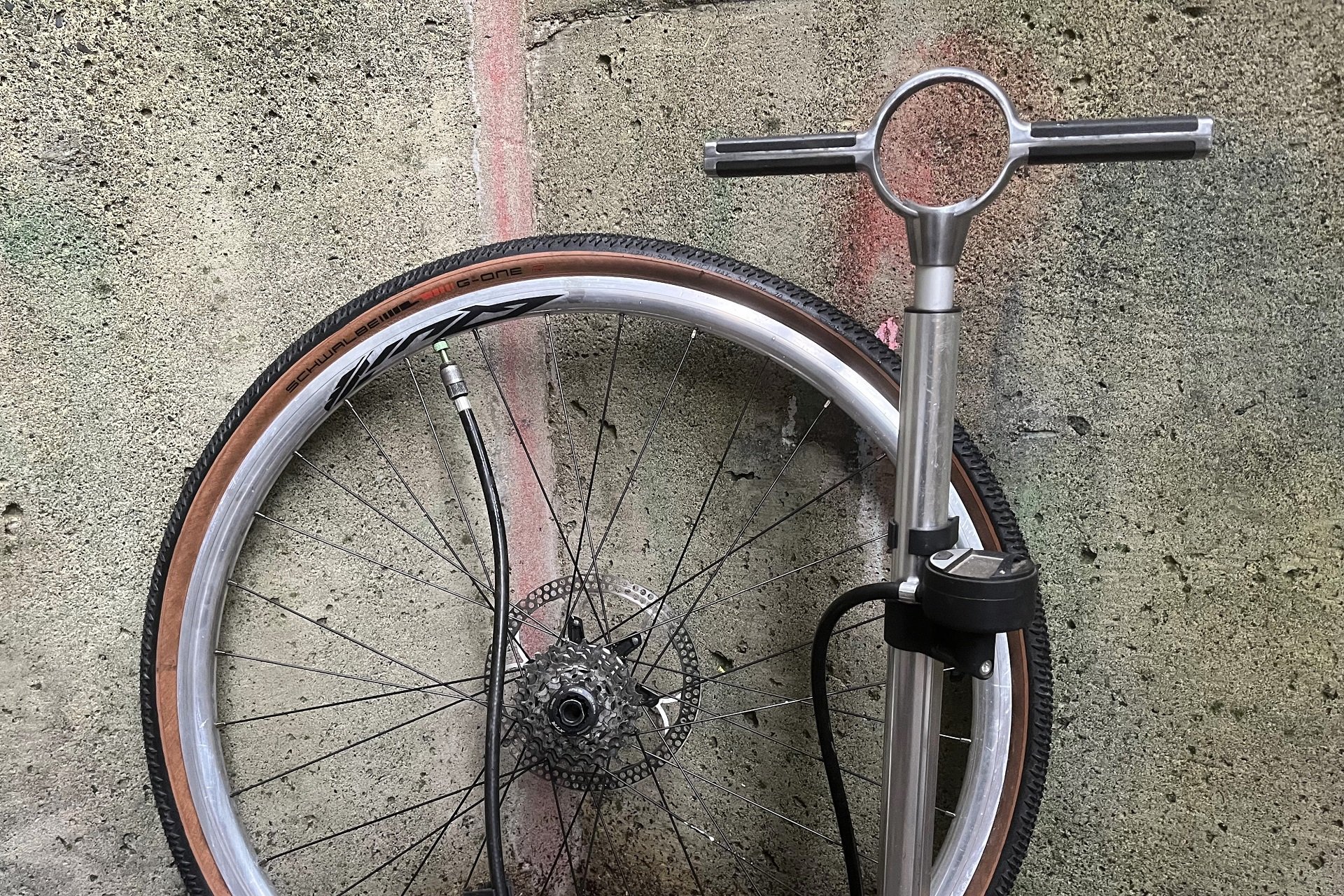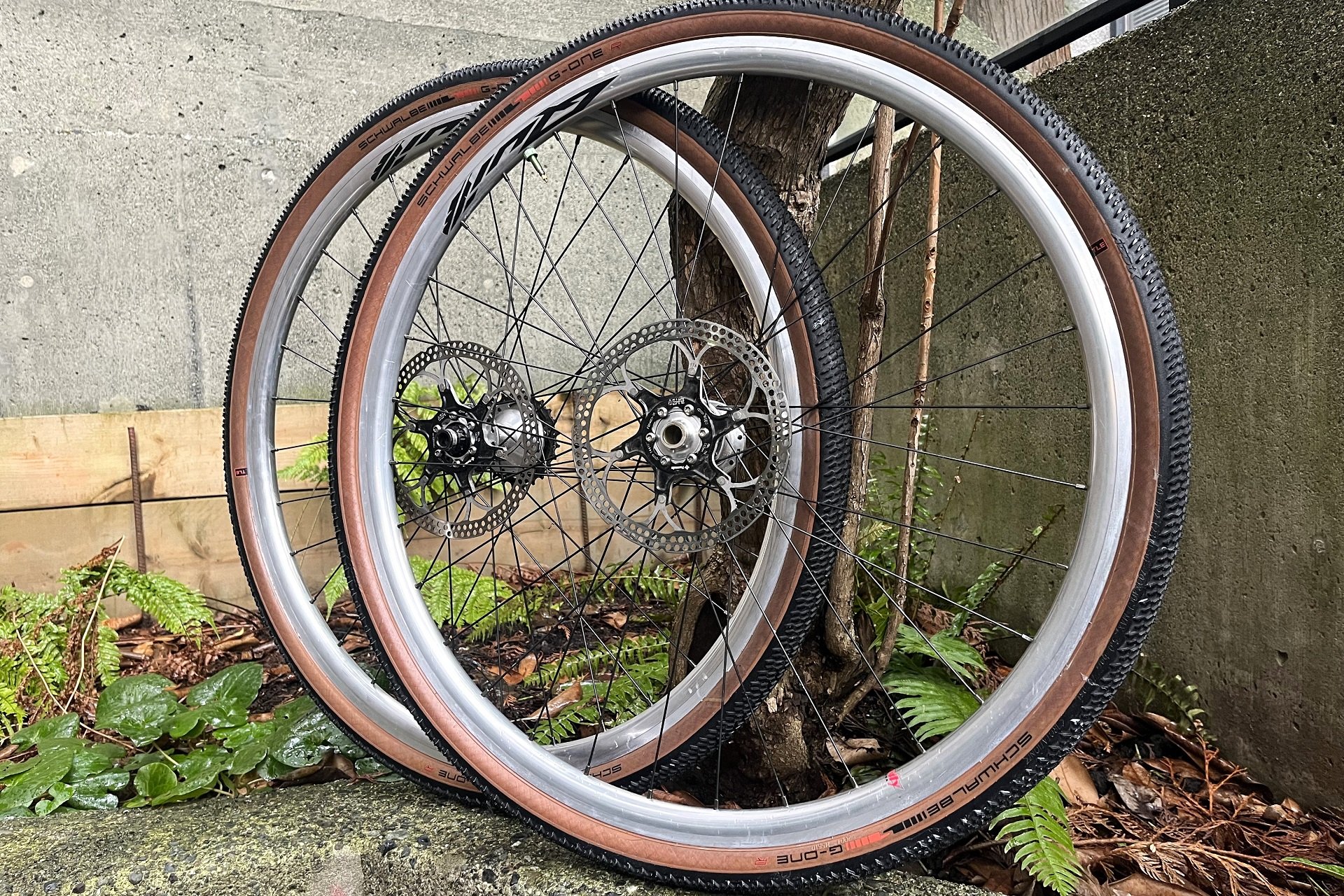 For me, gravel riding means a combination of crush-covered paths and forest lanes, light trails, slightly more aggressive trails, alleyways, cycling infrastructure, and the odd bit of take-the-lane-and-pray to link it all together. There are curbs to hop or drop, roots and rocks to navigate, and areas of North Vancouver that I've never seen to explore.
If the best parts are that I'm having fun and getting fitter, the worst part of gravel riding is setting tire pressures. It's like Cirque Du Soleil with a gauge as I find balance by letting out that perfect 1/4 psi between tire burping rim strikes and slipping instead of gripping riding up loose climbs or greasy single track.
Enter CushCore
The first question is, can I run flat with the CushCore gravel setup? With my combination of i21 rim and 40c tire, the answer is yes-ish. I tried it in my underground parking and there's enough support and volume that I can pedal around. I am; however, not convinced that the tire would survive any proper effort.
I am carrying tire plugs and a pump when I go riding. I do not carry a spare tube. So if and when I do get a proper flat, and have to try and pedal home on the insert, I'll let you know how the experience went and what shape the tire is in afterward.
From an install perspective, the CushCore Gravel inserts are similarly easy to set up to the CushCore Trail (XC) inserts with XC rubber. There's certainly less grunting than putting together my CushCore Plus inserts with a 2.8" WTB Vigilante or a CushCore Pro insert with a DoubleDown Assegai.
I was running about twice the recommended tubeless sealant before and I have the same installed now. I'm not counting grams and I've experienced a few tubeless miracles where sealant acted as advertised, so I'm down with having more of a good thing for my setup.
My gravel rig has a dropper post, geometry that's more aggressive than many current hardtail mountain bikes, and a low-rise alt-bar instead of a curlicue. The stem's only 50mm and I'm running flat pedals. It has a front rack, but that's easy enough to remove as are the fenders. Other than the narrow 40c tires how is this not just a mountain bike?
Groad does sometimes seem to be the nexus point for the 'all road bikes are gravel bikes' crowd and the 'all mountain bikes are gravel bikes' crowd. I'm not here to say who is right or wrong. My rig is fast, stable, and fun on pavement, gravel, and light trails. No, it's not anywhere near as fun as riding my mountain bikes on janky local lines but it's much more enjoyable in the situations where I use it. It's a bonus that the experience requires a smaller time commitment and makes me faster and fitter when I do get into the mountains.
When I am getting out on the skinnier tires, a couple of hundred grams of CushCore has made a big difference to my confidence and control. I'd say a bigger difference than on my mountain bikes even. It's worth checking out for riders who can't leave their inner mountain biker at home when heading out on the gravel bike. A pair sells for 150 USD and there's more information at CushCore.