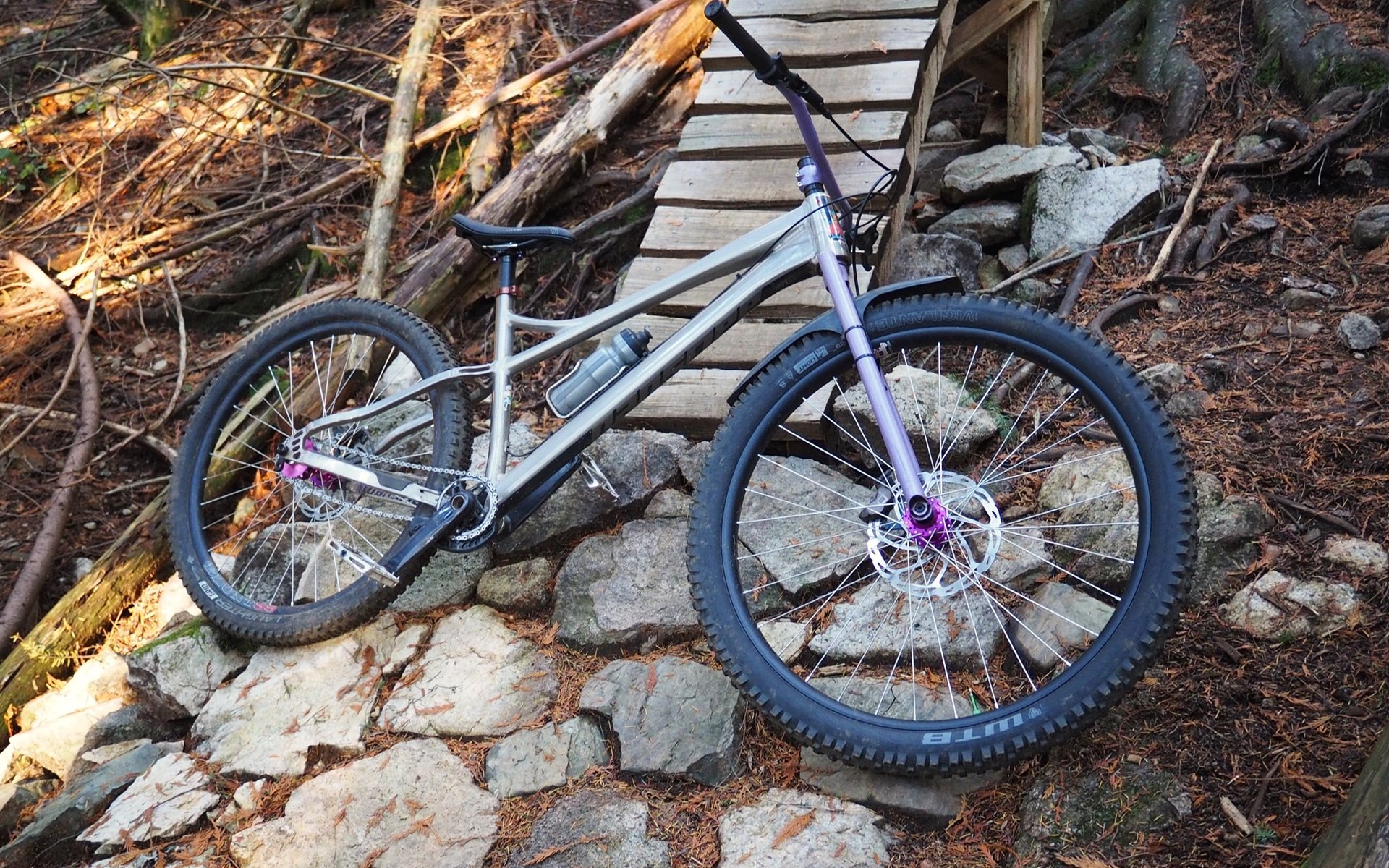 REVIEW
CushCore E-MTB Inserts
Evolvement-MTB Pro
One of the 20th century's most influential philosophers said "'C' is for cookie, that's good enough for me," and it would seem that this logic was onboarded by most of the kids who grew up to run the marketing of mountain biking today. Now, "'E' is for earnings, that's good enough for us" isn't quite as sweet, but when it comes to advertising, if you can't make it sexy then keep it simple.
We have e-saddles, e-shoes, e-tires, e-lubes, e-everything, and these products all have one thing in common. Whether they're superior, status quo, or total shite, there's nothing actually electric-motor-specific about them. And now we have CushCore's E-MTB model, the beefiest option from their next-generation insert lineup.

Like any love triangle, if there are tears involved it's rarely the fault of any one party.
Just as the 'e-bike rated' Shimano GF6 flat pedal shoes I've been riding are a gap-jump forward in grip, support, control, and hike-ability, the CushCore E-MTB system will be an obvious improvement to the majority of folks who have ridden their Pro tire inserts. The two CushCore setups feel identical in any straight line situation and the E-MTB inserts are still supportive, but more forgiving and progressive when pushing for cornering traction.
"An obvious improvement" doesn't render past products unrideable or even suggest the necessity of an upgrade. But while many new & improved products deliver gains that are almost inappreciable, folks riding CushCore Pro inserts should actually experience a benefit on CushCore E-MTB.
CushCore's updated insert designs deliver an improvement in my riding experience. It will be interesting to see how they continue to develop a product that I had previously considered finished art. I've also been enjoying the newer CushCore Trail inserts with all varieties of the We Are One Arrival and on my Marin El Roy.
The Trail inserts sacrifice the run-flat capabilities of heavier options like the Pro and Plus inserts I'm most familiar with but they provide a nice damping boost and increased sidewall support without the dead feeling of a beefier tire casing. They're no harder to install than the XC inserts and add only 65 grams per tire over CushCore's lightest mountain bike option.
The Trail inserts are an enhanced, more manipulated, version of what the XC inserts should have been: a lighter and easier to install pared down Pro insert which offers a scaled version of the CushCore benefits. What XC should have been to Pro, Trail is to E-MTB.
Installation Truths
The myths are many and in dispute, but after installing dozens of CushCore inserts, including a couple that were proper nightmares, I know a few things to be true about the process.
Like any love triangle, if there are tears involved it's rarely the fault of any one party. Yes, a 334-gram CushCore Plus insert is significantly more voluminous than a 217-gram Trail insert, but if the internal width of the rim and the volume of the tire are also enhanced proportionally, it's really not that big a deal to install the most massive option. Rim shape has a lot to do with the ease of fitment as well.
The worst CushCore installations I've done have combined DH casings, the more limited leeway of a smaller 27" tire, and certain carbon fiber rim profiles. Long before CushCore released their 13 USD Bead Bro, I had a 'Bead Buddy' I called Toucan who works for Haribo and IPAs. We've done a few four-hands-and-a-garbage-can installs.
This E-MTB insert installation actually breaks down into two very different stories. My front tire essentially mounted itself. The 2.8" WTB Vigilante, the largest volume CushCore recommends with the E-MTB insert, had already been stretched out on a rim. The rim itself is a few millimeters wider than CushCore recommends (i39 vs. i35). And, 29" tires are always a bit more forgiving in terms of working the bead under the insert. Despite the insert being properly chunky, I didn't break a sweat.
The rear tire is another story. The 2.6" Specialized Slaughter is low volume relative to other rubber with the same printed size; the 27" tire's bead is less forgiving, and the tire was brand new. The real issue revolves around an experiment I might discuss more at a later date, which is to manipulate the tire and insert profile by running a narrower rear rim.
CushCore states that the E-MTB inserts can be run with rims as narrow as i22mm but I'm very skeptical. The Velocity Blunt SS I just laced up is i26.6mm and the E-MTB insert owns that entire channel, bead hook to bead hook. Encouraging the bead to go under the insert to install the tire actually involves lifting the CushCore while Bead-Droppering the tire to the center of the rim. Certainly not mission impossible but I wouldn't sign up to install this on anything narrower.
Sometimes, lighter-duty CushCore inserts and many other less supportive inserts from other brands like to be installed with one bead of the tire already in place. When this goes together, it does so quickly and cleanly. Bead the tire up first without an insert or sealant installed, then just break one side to insert the guts.
I never do this with CushCore Pro or Plus, nor will I with the new E-MTB version. For these inserts, I'd always recommend applying a dose of patience to the tested method of putting the insert on the rim first, then getting the rim and insert inside the tire, and finally working the tire bead underneath the insert to fully install it. One side, then the other. And remember, if there's not enough slack the tire bead can always be pushed a little further into the center of the rim.
Sorry.
CushCore now has six different inserts. Five if we don't count Gravel inserts. But I have hunch that only three will stay in production.
XC is most obviously on the chopping block. You'll either choose not to run a CushCore at all or suffer the extra few grams a wheel to get the actual performance benefits and proper rim protection of the CushCore Trail setup. Further, very few folks I know riding more XC-style trails using 3"+ tires are running inserts. They don't need or want the extra weight and support. I've been jumping back and forth between running Plus and Pro inserts with my 2.8" tire and i39/i40mm rim setups and I like the somewhat less damped ride of the Pro. I run the Plus setup with a 3" tire, but in the greasy seasons, I prefer stickier rubber than what comes in that size.
Pro vs. E-MTB is the more obvious match up and I imagine the least manipulated of all their inserts, and the first released, will be retired. Certainly, if I was running a bike shop I'd be transitioning my Pro customers to E-MTB inserts.
I don't corner like a Pro, so it's entirely possible that some larger or more aggressive riders will prefer the firmer side-knob support that the Pro inserts deliver, but for most riders, the E-MTB model is going to deform differently, allowing for more cornering traction while maintaining plenty of support, rim protection, and run-flat capability.
CushCore E-MTB inserts are available in three options: 27" (2x), 29" (2x), or MX (1x 27" / 1x 29"). Packages can be had for 160 USD a pair, including valve stems.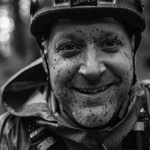 Andrew Major
Height - Steve Buscemi-ish
Wait - Patiently
Ape Index - T-Rex
Age - The same as DOS
Favourite Trail(s) every week - Pipeline (thank you Ken!) to Lower Crippler (thank you Andy!)
Favourite Song(s) this week - I'm Your Man. Nick Cave (covering Leonard Cohen)
Favourite Colour - Cosmic Lilac
Bar Width - It depends
Reach & Stack & ETT - It depends
Crank Length - 175mm except when it's 170mm
Wheel Size - Hot For Mullets