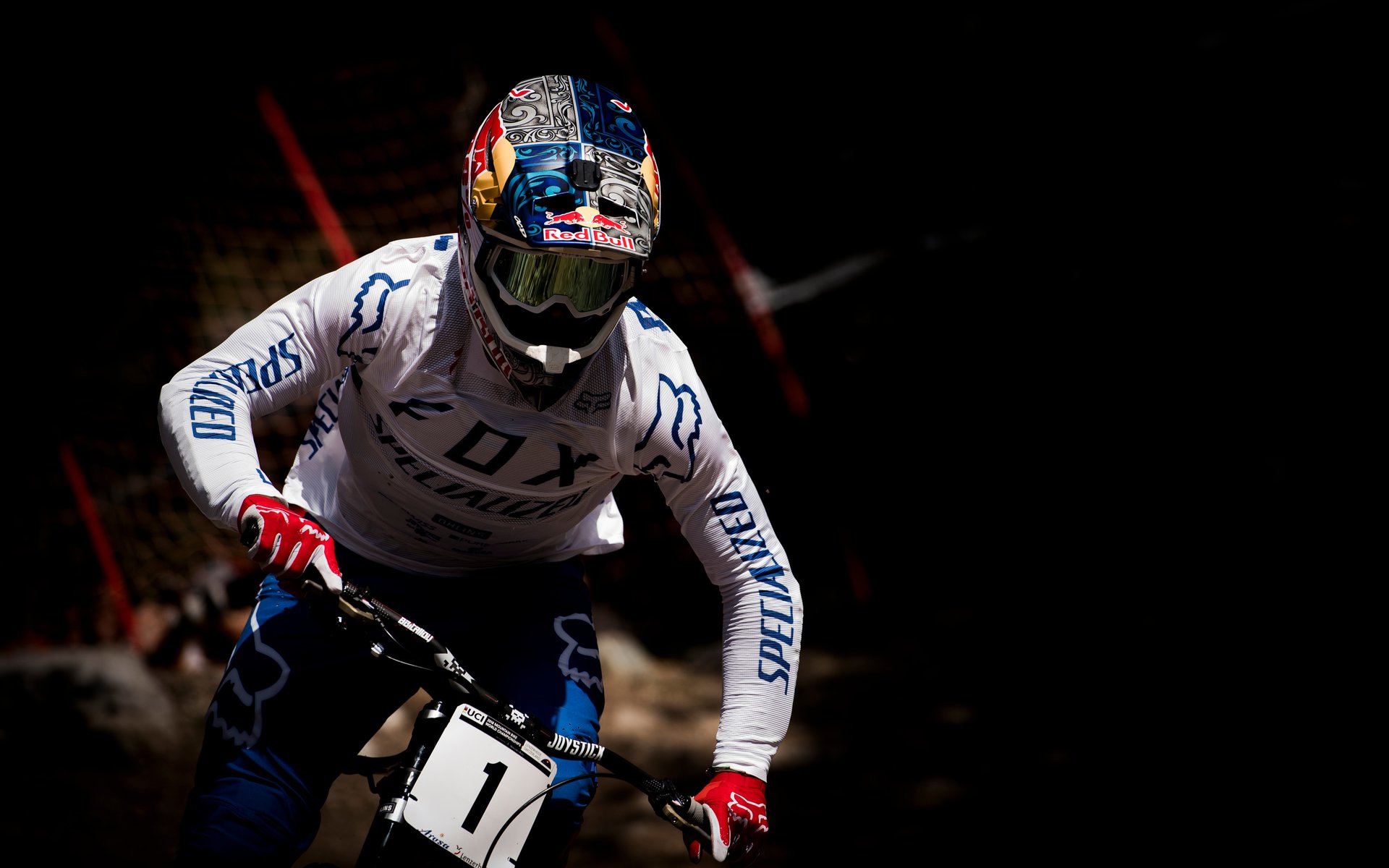 The Unicorn's Have Final Say
Curse of the Rainbow Stripes
Another year, another incredible World Cup season. 2018 wrapped with an eventful World Championships in Lenzerheide. Loïc Bruni repeated making him the first male rider to take consecutive World Championship wins since Greg Minnaar. In 2013, Minnaar backed up his 2012 gold medal run in Leogang by winning possibly the biggest race of his career to take the gold medal at home in Pietermaritzburg. In Lenzderheide, Rachel Atherton proved yet again that she can take it to another level, while giving notice that she's back on form.


Bruni's speed and incredibly composed riding style took him to his second elite gold medal. He was the only rider to beat the speed and consistency of Martin Maes' race run.

Neither winner had a smooth season. After claiming the Rainbows in Australia last year, Bruni was injured at the opening round in Lošinj. Once back on the bike he didn't seem pleased with his riding or results but he kept improving as the season continued. Those stripes don't make winning World Cup rounds any easier. Rachel has had a couple of rough seasons, underlined with a shoulder injury sustained at Fort William in 2017. Competition in the women's field gets tighter at every race and Rachel has had to work harder than ever to get back to the top steps. 
The infamous bog in Fort William, 2017. It set Rachel back considerably and resulted in another shoulder injury. WARNING: Not for the faint of heart.

But maybe there's more to it? Over the years, many World Champions have finished on a high only to struggle the following season. Most recently Bruni and Miller, our 2017 Downhill World Champions, battled to find form in 2018. They both had injuries, making it difficult to be competitive, but this trend isn't new. 

Greg Minnaar may have won the 2012 Leogang World Championships but he was unable to pull together a top three overall in 2013. Gee Atherton took home gold in the 2008 Val di Sole World Championships but the following season he too failed to crack the top three overall. But if there is a poster boy for the World Champs curse it's Danny Hart who won gold medals in both 2011 and 2016. After his first win he had to wait until near the end of 2016 before winning his first World Cup round. He then went on a tear winning the last three rounds and Worlds.
In women's racing, the story is similar. Rachel Atherton won the 2008 World Championships in Val di Sole and claimed the overall title. During the following off-season, she was involved in a horrible accident while training in California. Her injuries put her out of action for the 2009 season.
Danny's incredible Gold Medal run in Champery 2011 was followed by a lackluster string of results in 2012

Some racers have dodged the curse of the Rainbows. During the dominance of Sam Hill, consecutive World Championship wins were backed up with impressive World Cup overall results. In 2006 he won his first elite-level gold at the Rotorua World Championships. He followed it up in 2007, taking the overall title and gold at the Fort William World Champs. Not since Nico 'The Alien' Vouilloz had a male DH racer backed up a gold medal-winning run with fine form the following season. 
In 2013, years after her head on incident with a car, Rachel Atherton reclaimed the top step and won Worlds in Pietermaritzburg. She remained close to the top the following season, managing a second place in the overall and at the Hafjell World Championships. Anne Caroline-Chausson was the last to really assert such power over the competition with her five year run of back to back titles and gold medals. No female racer has done this since. 


Maybe you can't be cursed without Rainbows? Aaron Gwin is soon to be the winningest downhill racer in history. He was absolutely unstoppable for a number of seasons on the World Cup but he's yet to take the coveted gold. Has this misfortune actually helped him throughout the years? For Gwin, the bad luck appears to focus on his one race run for the medal. 
Some racers have been labelled World Champs Specialists. They rise to the occasion for the one-off event but lack results during the season. Fabian Barel springs to mind. He claimed the Rainbows in both 2004 and 2005 but was never a consistent podium threat at World Cups. Was he cursed during the season or was his focus on the one-off Worlds race run a blessing? 

Superstition; there are non believers, those that dabble just to be sure, while a few are fanatical. I'm not sure where I lie but one thing is certain; the world's best downhill riders consistently struggle for success following the high of World Champs gold. That may change next year but we've got a painful six-month wait to see how our favourite racers perform between the tape in 2019.


---