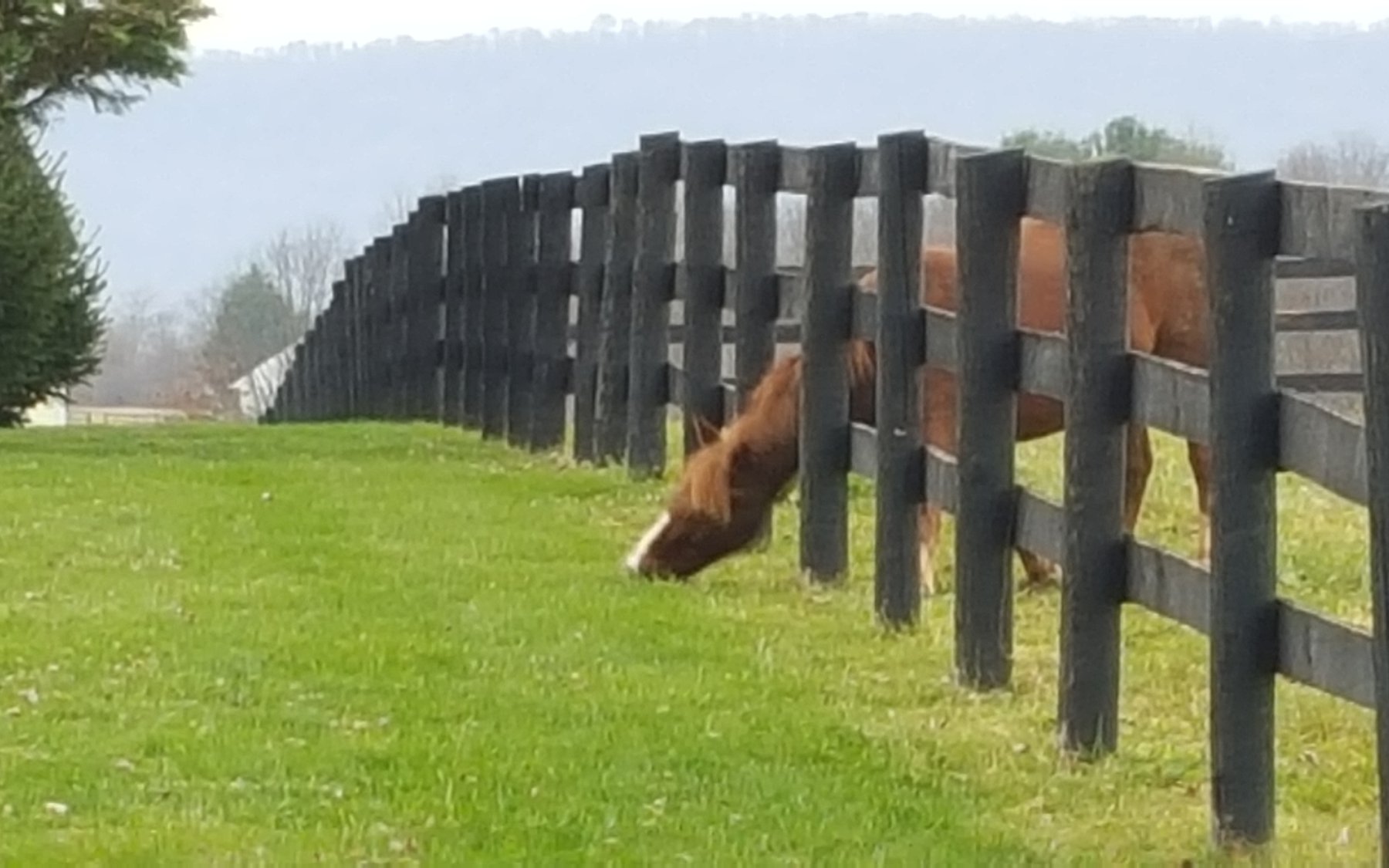 BeggarsWouldRide
The Curse of Greener Grass
Zooming our goodbyes on Monday, the northern contingent said farewell and wished each other the best of luck bracing for impact of the latest atmospheric river poised to dump massive amounts of rain all over the Pacific Northwest and coastal B.C. I hung up, and went outside to watch dust motes spinning skyward like miniature tornadoes. The thermometer on the wall of my barn registered 80 degrees. It was November 29th.
Right before the call ended, we had joked about an exchange program. The North Van collective could start mailing packets of rain south to me, and I could in turn ship boxloads of dust back north. Obviously, not a moneymaker of an idea. And navigating customs would be a brute. But still, it's the thought that counts, right? Cam and Deniz and Hailey probably spent the week slogging through the muck with grim resolve. Waterproof clothing and shoes, big, low durometer tires, and drivetrains that eat themselves. Doesn't sound like fun. But nevertheless, I envied them for their sodden adventures.
For my part, I watched as the fledgling green in the meadow that had sprouted in a hopeful glimmer of rain a month ago turned brown and died. I read news reports about the state of California's worsening ongoing drought, and how the Sierra snowpack that the entire state depends upon for aquifer replenishment is likely to be gone for good in the next couple decades. And I sulkily dragged myself around the trails in my backyard. Trails that are steep and bony and super fun to ride and super easy to work on once there has been a little precipitation, but are just a sketchy, tractionless funsuck when it's this dry. May as well throw a few bags of kitty litter down on some steep concrete footpaths and call it good.
Growing up in New Zealand, I was mesmerized by imagery of the western US. My grandfather sent me a book when I was about 8 – Time and the River Flowing, by François Leydet. It was this immensely beautiful photo-heavy book about the Grand Canyon and the Colorado River, and it hooked my imagination hard. Waihi, where I was raised in New Zealand, absorbed about 80" of rain a year. We joked that people didn't really get suntans during summer holidays; they rusted instead. So the golden sandstone desert landscapes of the American Southwest was the centerpiece of this exotic and amazing mirage that I pined to one day see for myself. The notion of being able to sleep out under the stars was enough to induce fever dreams. No need for a tent? Actually being able to see the stars? No constant smell of mildewing nylon? What madness is this?

Hearing those bubbly lyrics of timing and irony spun me into thinking about the great ironies of mountain biking...
I found out it was all true. Amazing. But I also learned that scorpions and rattlesnakes like to get in your sleeping bag. I had a coyote try to steal the down jacket I was using for a pillow right out from under my head, somewhere along the Sea of Cortez, one cold clear dry night. I found out that dust storms are real. So is dehydration. That the desert is often a forbidding and deadly place. That the reds and golds can be balanced out by vast barren expanses of monotonous grey alkali dirt where almost nothing at all will ever grow. That the sun can be every bit as oppressive and inescapable as a rain-pregnant sky.
Having grown up in a place where the smell of mud drying on dirt bike exhausts was maybe my strongest childhood memory, the deserts of the American West took a lot of getting used to. And I have learned to love the sparse emptiness, the tenacity of life that exists in them, and the nuances and variety that the many flavors of desert can encompass. But the sun has always beaten me down. And dust, fuck I hate dust. Meanwhile, I have friends in England who rhapsodize about dust. They speak of it in reverential tones. "Mate, it hasn't rained for a week on the moors, I think I saw some dust raising off your tires this morning!"
We pine for what we do not have. I do not harbor mountain bike escapist fantasies about the trails in Waihi. The dirt there, and up into the Coromandel peninsula, was slippery clay. Tricky to ride when wet, and it was almost always wet. And while there are so many sensory triggers from New Zealand that can instantly induce pangs of longing and a desire to be there Right Now (feijoas, the song of a korimako, wet grass under bare feet, the curl of a fern, a meat pie from a BP station…), the dirt between Waihi and Whangamata is not among them. But the redwoods in Whakarewarewa forest in Rotorua? Or the dense, almost chocolate loam of the Pacific Northwest? Swoon. That's magic stuff. And yes, I absolutely have dreams about it.
Huge forests, that cool dewy stillness, the shafts of light filtering through the thick canopy, the quietness of the earth, the thick wet mulch so dark and friable. Traction for days, a massive carpet of forgiving loam, nature's most rewarding riding surface. It's the soil - that special mix of granitic dirt, decomposing plant matter, and some of that precious moisture that shellacks the entire coastal region from somewhere north of the Golden Gate Bridge up into Alaska with such imposing, dependable regularity – more than anything else, it's that dirt that defines mountain biking paradise on earth. To me, anyway. Maybe I hold it in such reverence because I don't live up there. I don't need to pressure wash the moss off my siding. I don't need a mud room. I don't need waterproof shoes. But I need that dirt. Mountain biking is less without it. And down here, the dirt is never like that. At best, the local soil here is maybe a thin facsimile of The Real Thing. But it's the decaf version of the good soil. And, shit, even then it's only like that for maybe three months of the year. Maybe. If we get lucky.
The rest of the time, it's that baked dust that only the British (and bookish kids in small towns in New Zealand) dream about.
This column came about after Alanis Morissette popped up on the radio the other day; "it's like raaaaaiiiiiiiinnnnn, on your wedding day." Hearing those bubbly lyrics of timing and irony spun me into thinking about the great ironies of mountain biking; like when you show up for a ride on a carbon hardtail with 2.2 Ardents and all your buddies have Double Down casings and the day is going to be a diet of nothing but slippery wet steeps. Or when you dressed for winter, because it's December, God Damn It All, and find yourself red as a tomato, swimming in pools of your own sweat because it's 80 out. Or that time you got caught out in a lightning storm on the north rim of the Grand Canyon in August, wearing nothing but bib shorts and a sleeveless jersey, and the temperature dropped 50 degrees in a few minutes and you realized in your increasingly confused mind as you sluggishly sprinted the miles back to camp with an urgency that suddenly felt very intense but also maybe urgent enough that this, here in the red and gold desert where you have spent so much time being sunburned and thirsty, would be a very ironic place to die of hypothermia.
But then it occurred to me that maybe you'd think I was trying to suck up to you guys, being as Alanis is Canadian and all, and how it just seemed too trite to really work as a way to tie a concept together. Yet here I am, kicking dust and fretting about sunburn in December. And there you are, with all the good dirt.
And isn't it ironic, don't you think?
There's no way I could have ended that with Alanis Morissette. So let's have Ludacris walk us out...