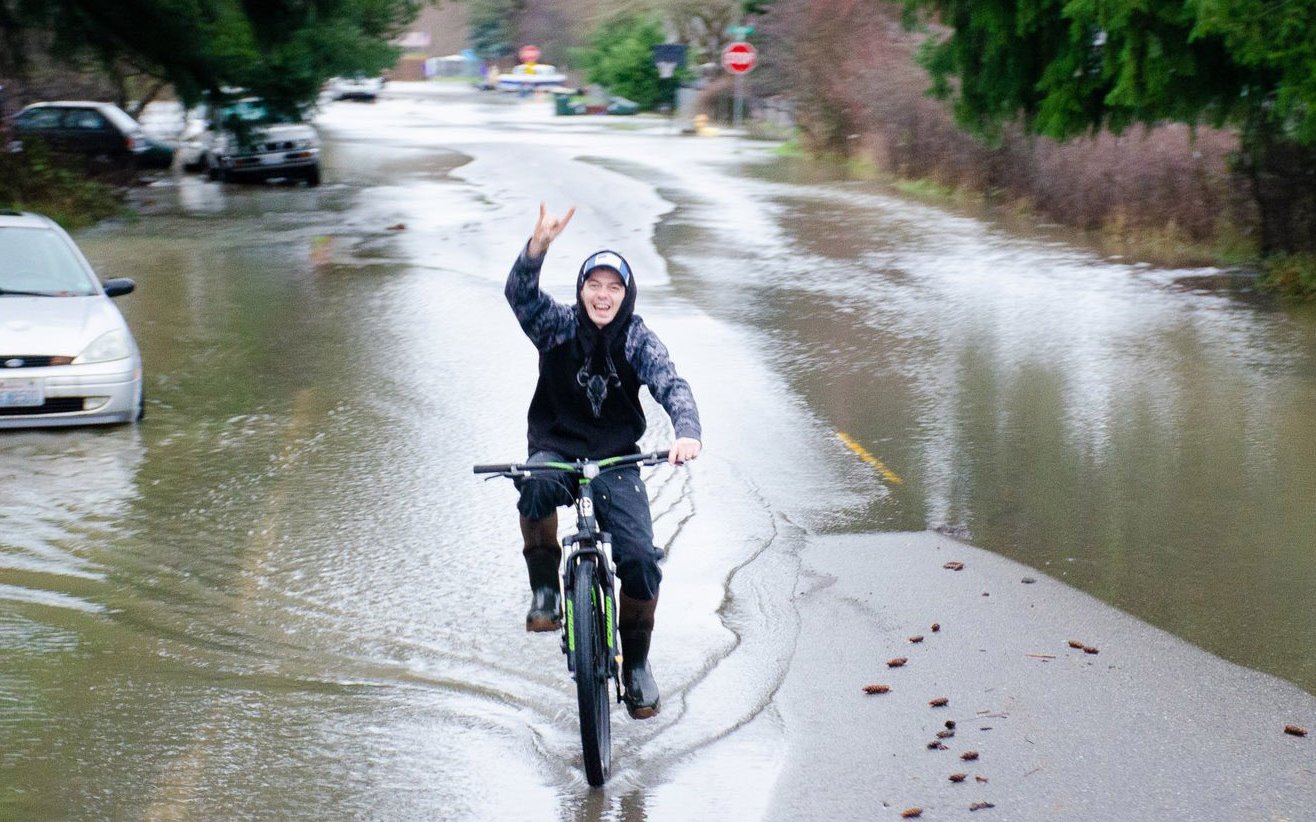 Beggars Would Ride
Crossing The River
The Old Man and I had ben dickering about the bikes for months. I'd been introduced to him by the local KTM mechanic, who, perhaps tellingly, had said; "you two probably have a lot in common." That introduction eventually led to me standing in a 40-acre patch of forest high in the Santa Cruz mountains, amidst a staggering number of old cars and motorcycles and tools and heavy equipment all quietly being buried beneath a thick carpet of redwood mulch. The Old Man was interested in rekindling his love of mountain biking, but a broken ankle from an incident on one of his dozen or so trials motorcycles a decade earlier had made it painful to turn the cranks with conviction and so he was looking to electrify.
My admittance into this wonderland of mechanical decomposition was a first generation electric mountain bike that I felt was dragging my soul straight to hell. I was realizing, for the third time, that ebikes and I just don't get along (feel free to quote me on that for the sake of hypocrisy in the future), and was doing my best to deny that perhaps, just maybe, I might have an ever so slight motorcycle collecting problem.
This place was amazing. Somewhere close to 100 cars and trucks, ranging from pre WW2 era Packards to comparatively recent Mazda rotary-engined machines, all complete, intact, and in some slowly corroding variation of the old "ran when parked" theme. Maybe two thirds that many motorcycles, where the pickings ranged from some British classics dating back to when The Empire was still a thing, through some arcane East German wonders, into a whole slew of mid-'60s to late-'80s European and Japanese dirt bikes and small-bore two stroke street bikes. Bulldozers. Graders. Tractors. Plate compactors. Welding equipment. Lathes. Drill presses. Containers stuffed to their ceilings with tools of every possible description and function. This was the forest repository of one man's entire life, a 70-or so year arc of obsessive mechanical curiosity and accumulation. There was a Corvair Greenbrier Loadside pickup with no wheels, propped on redwood stumps, body perfectly straight, every piece of trim accounted for. It probably had not run since it was parked there "back in the '80s sometime." I could swear it was whispering my name…
Many tires were kicked. At some point we managed to haggle a trade, I crammed the van full of rusty old beasts, none in running condition (a 1968 MZ250, a Fantic trials bike from around 1980, an old Bultaco Frontera so rotten that it was barely recognizable, and yet another sorely neglected XT500 Yamaha to add to my growing collection of the same), and the Kenevo found a home amidst the metal chaos in the forest. I must have muttered something out loud about becoming a hoarder. The Old Man ran his fingers through his long grey pony tail while serenely contemplating his sprawling domain.
"Mike," he said, "let me tell you something. The difference between a hoarder and a collector, see, is that a hoarder is just a collector who's run out of room."
Gesturing expansively out across the forest, where tarnished chrome body striping and headlight surrounds glinted from beneath their coatings of grime in the late afternoon sun, he beamed; "You and me, we're lucky. We've got plenty of room. We're collectors!"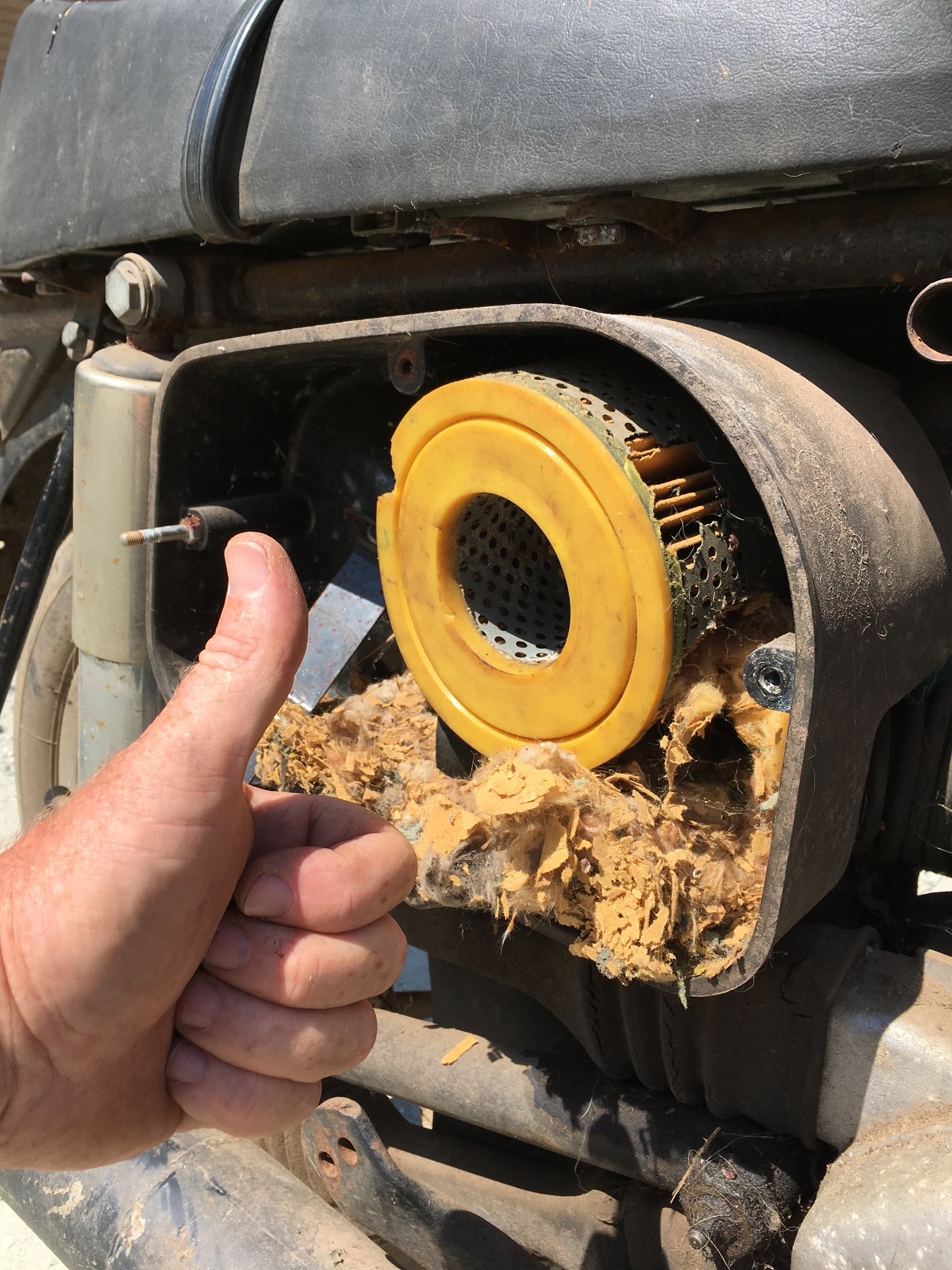 That was several years ago, and I am now facing yet another of the many moves that have bracketed phases of my life. The scabrous motorcycles that I accumulated in that trade are in exactly the same shape they were in when I collected them, choking up the dirty side of my barn along with several others, all plans for restoration somehow evaporated in the absence of the massive time commitment required by each dead motorized carcass. In the same space, an absolutely massive pile of bicycle parts is daring me to take inventory of my life, my past, and my habits. A few decades earlier, moving was easy. Now, not so much.
"A few decades earlier," I was living in San Francisco at a time when renting a room in an apartment full of bike messengers and musicians would run somewhere around $300 a month. Due to the space constraints and constant moves that were part and parcel of this particular time in life, there was not a lot of accumulation going on. I had a mountain bike, a road bike, and a cruiser, and at least one of those bikes would be stashed at the bike shop where I worked. I owned a futon, a couple boxes of paperbacks, an incredibly shitty stereo setup, and a couple 2x12 planks and some cinder blocks that served as a bookshelf. I do not think I owned any cooking or eating utensils.
My friend, Stephen D Gillett The Third, had a saying that he was fond of trotting out whenever one of us had to uproot and find another $300 room in another part of town. "Never own more than you can carry across a river on your back," he'd proclaim with the confidence that only someone in their early 20s can muster. He claimed that this phrase originated from the Sioux, or maybe Cree, or possibly Blackfoot natives. I never questioned it, and we quietly amended this alleged wisdom to reflect our circumstances at the time, which included my ownership of a beat 1980 Chevy van. "Never own more than you can move from the Lower Haight to the Outer Richmond in a single vanload."
To facilitate this life directive, I would employ a technique pioneered by a fellow housemate from this same period. This technique was known as The Imaginary Housefire. Pretty self-explanatory, and surprisingly liberating, The Imaginary Housefire involved making sure that you were wearing clothes that mattered, that the van was packed to the gills, and that whatever was left and did not fit in the van, regardless of sentimental value or perceived usefulness, was consumed in a sudden and unfortunate METAPHORICAL blaze. Drive away, do not look back. Wistfully recall that really awesome $20 pure wool army surplus trenchcoat a decade later and wonder where it went, then recall Imaginary Housefire Number Three, or maybe Imaginary Housefire Number Seven, and feel a brief flicker of regret.
Nowadays, I have a tire pile that in and of itself might take up an entire van load. Somehow, those tires have been accumulating since I moved from San Francisco to Santa Cruz in 1992, for reasons that I cannot explain. There are old Tufo and Dugast tubulars from my cyclocross days, even though I haven't pinned on a number to participate in that particular masochism since about 2006, and haven't owned a set of sew-up friendly wheels since about 2002. There are SO MANY 26" tires. Panaracers, from Smoke to Fire XC. Continentals, from Grand Canyon to Mountain King. IRC, remember when they were legit? Kendas, my God, so many damn Kendas. Tires I loved, and purposefully saved "just in case," even though they were half worn out. Tires I hated, peeled off the bike after one ride, threw into the pile and forgot about. Nokian Gazzaloddis, for cryin' out loud.
Why?
I can't answer that. I don't know. Some of them, maybe, I thought I might use again. But the thing with tires is that they age. No matter how amazing a tire may be when new, unless you've got some sort of climate controlled sealed chamber to store the thing, after a few years the rubber hardens, the casing begins to deteriorate, and the only good thing left about that tire is the memory that "back in the day, this tire was awesome."
But there it is, this hulking mound of useless butyl and nylon, daring me to pretend set it ablaze and walk away, challenging me to stop collecting so much useless shit, burdening my thoughts with yet another item on the endless checklist of things to do when prepping to radically downsize. Maybe it's time to talk to the Old Man again, see if he wants to repossess his old junk, for free. All he has to do is come get them, along with this pile of tires and unfinished daydreams.