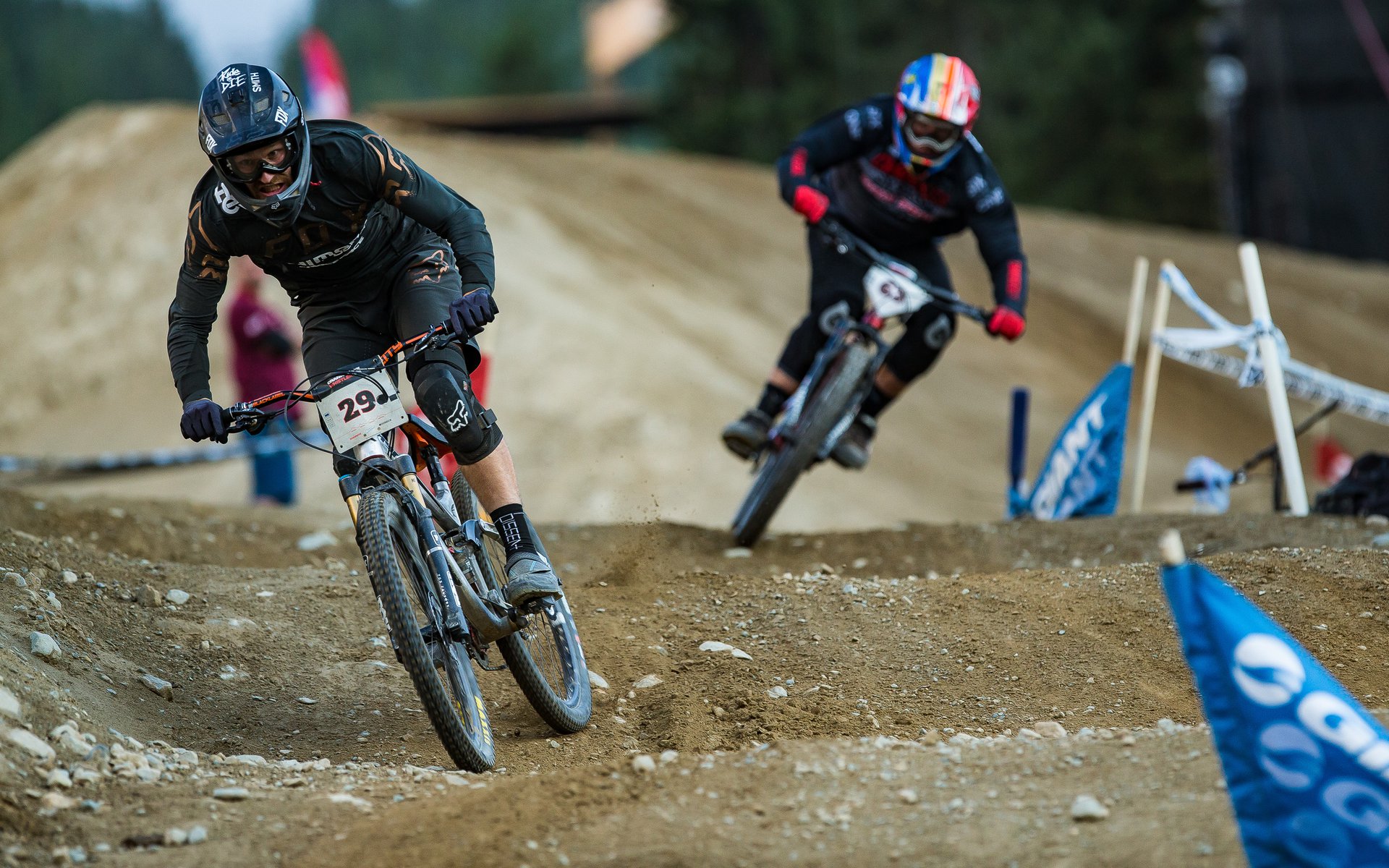 RACE NEWS
Crankworx Giant Dual Slalom - Final Results
It was perfect dirt and ideal conditions for the 2017 edition of the Giant Dual Slalom at Crankworx Whistler. In the Men's division, it would be Tomas Slavik walking away with top prize, while Bas van Steebergen came in second, and Mitch Ropelato rounding out the podium in third. 
For the women, it would be a repeat of last night's Pumptrack finals with Jill Kintner and Caroline Buchanan going head to head for gold. Ultimately, Kintner would get the better of Buchanan, taking top step while Caroline Washam would end up grabbing bronze for her efforts. 
Check out the initial results below, and head to the bottom for the full round-by-round ladder . 
Pro Men Results
1. Tomas Slavik
2. Bas van Steebergen
3. Mitch Ropelato
4. Kyle Strait
Pro Women Results
1. Jill Kintner
2. Caroline Buchanan
3. Caroline Washam
4. Bex Baraona