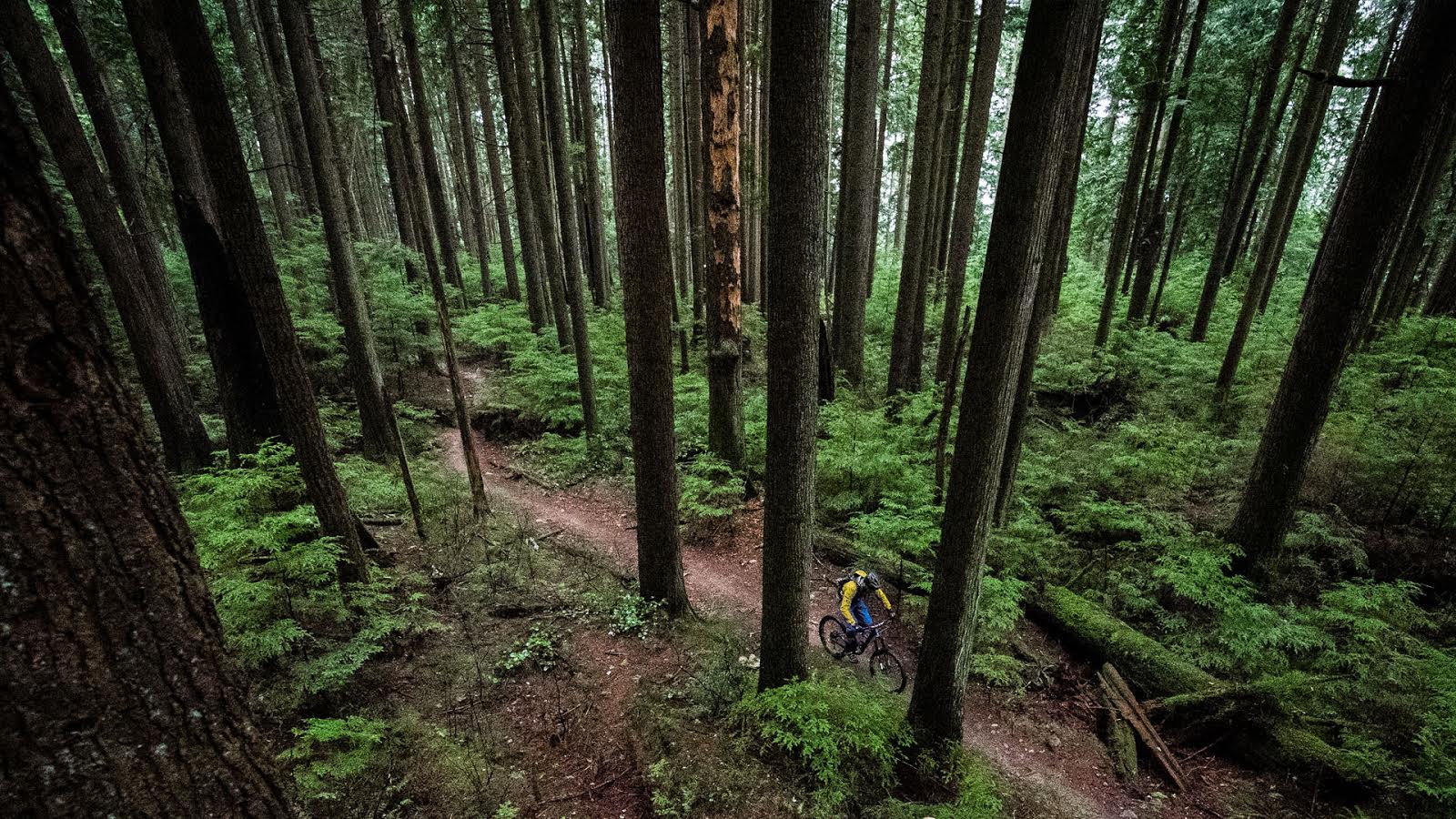 Crankbrothers Highline Dropper : Follow Up
Crankbrothers Highline Dropper
Here I am checking in after three solid months of riding the Crankbrothers Highline Dropper. Yes, it has lasted that long. Yes, this is still Crankbrothers Highline postricide and I will follow up again when the time comes. This is mountain biking and we all know that problems will eventually arise but I'm increasingly convinced it's a long time off.
I believe that some of my riding friends have previously written their elected representative requesting that Crankbrothers be banned from selling product in Canada so you can imagine the abuse I've been taking for first off reviewing the Highline dropper post and then for saying generally, genuinely, positive things about it.
The Highline dropper comes up in conversations regularly. On the trail, in the coffee shop, buying beer. I feel a bit like Homer Simpson When Pigs Fly: "It's still good, it's still good, it's still good, it's still good, it's still good." The only caveat is that this is a 125mm dropper post when many riders are asking for more, but it's still great.
I'm going to borrow the headers from my initial look at the Highline dropper postricide:
Sweet Remote – Simple Installation
I continue to be impressed with the ergonomics and customizable position of the Highline dropper's remote. The action feels a bit lighter as I have gotten used to it and as the post has broken in; however, I still list a longer lever as the number one change I would make.
I also must shout out the very smooth finished curves on the remote. Sharp edges are absent. My subconscious desire to fully and completely test this product has manifested itself in a couple of very hard unprotected knee-on-remote contacts and the end results were relatively painless for both me and the remote.
Noted as an initial concern, the single bolt clamp that both fixes the Highline's remote to the handlebar and sets the position of the swivel has not presented any issues. If I was the post's designer I would still have a two separate clamps for the reasons previously noted. Crankbrothers' simpler, lighter, solution works perfectly well in practice.
It's Slow.
After a few rides the post started moving notably faster. After a quick re-lube the speed improved yet again. After a few months it is not something I ever notice on the trail.
The Highline dropper is still one of the slowest returning posts on the market but I stand by my earlier assessment: "Trelleborg seals, igus bushings and keys, and the slower speed, and lower charge in the cartridge, were chosen on purpose as they significantly enhance the life of the post's cartridge internals. If it lasts three years (450 hours of riding) then I'm totally good with it."
The quick re-lube is a tool-free affair and takes less than 30-seconds. I used both the included package of Crankbrothers "internal lubrication" and Slickoleum. I know I've been called out a few times for over-mentioning Slickoleum in teardowns but this is exactly the sort of application where it is a best in class product for reducing seal friction.
Ouch!, Balls!, F#ck!
It took me longer to drink my beer and re-position my saddle than it did to 'fix' the obsidian blades of death that double as washers for the post head bolts. I of course had to jab myself a few more times on hike-a-bikes or wrenching before I pulled the file out and removed the bolts.
I will also be replacing the Highline's stock bolts with some graded hardware now that it's looking like we're together for the long haul. This is not a Crankbrothers specific issue: I had a friend with a post using a similar design where one of the bolts is not captured – in order to allow for quick and easy saddle installation – who made a trip to the emergency room after the front bolt failed and her saddle completely fell off. You can imagine the rest.
For a couple of bucks at my local bike shop I can grab some grade 8.8 stamped bolts that I know without question are up to the task. I also spend a few bucks swapping out un-graded stem bolts on my bikes because have you seen the price of teeth? Chances are if you look at your cockpit the hardware is cheap sh*t.
Redemption or Revenant?
Well, the obvious answer at this point is redemption. The Highline dropper works great and it's been totally problem free other than the little hardware nitpicks I've noted which are quick/cheap fixes and would be easy running changes to make.
I have not ridden a dropper post that has had less play in the head after three months of use. I have not worked on a dropper post where it is faster and easier to change a cable and that includes non-stealth models.
I'm still committed to riding the Highline dropper until it fails, at which point I will report back on the process. I don't expect it to last the full three years (3 years / 450 hours of riding) that Crankbrothers' warranty covers but then I'm surprised when any dropper post goes a full year of riding without a full overhaul.
I'm actually also looking forward to seeing what other new product the team at Crankbrothers puts out. If the Highline is not an outlier, I would say the brand has turned a corner.
My friends a look at me like I'm crazy and I'm aware of a slew of 'value' oriented dropper posts being released this year. But for function, price, and promise the Highline is hard not to recommend.
For more on the Crankbrothers Highline Dropper click here…
---
How much longer will the Highline dropper last? Are you willing to give Crankbrothers' latest uppy-downy post a chance?