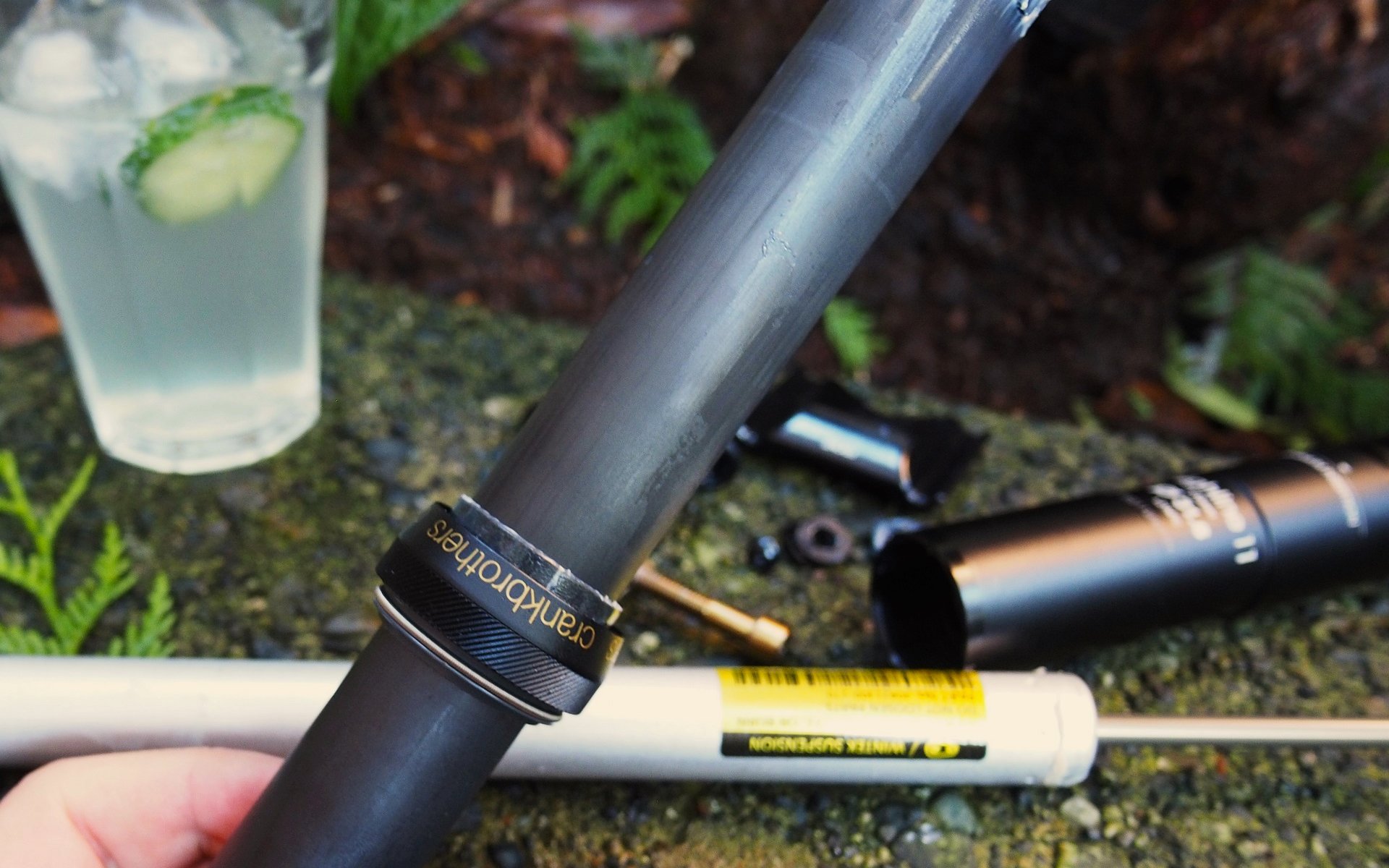 FIRST IMPRESSIONS | TEARDOWN
Crankbrothers Highline 11 Carbon Dropper Post
Carbon... what?
On the surface the new Highline 11 dropper post bypasses all my ideas on min-maxing, taunts my casual derision of weight weenies, and blows by my admitted lust for luxury. But please, allow me to explain before fetching the guillotine. In my defence, I will reference my well-documented weakness for titanium. The Highline 11 comes with sexy gold-titanium hardware.
Also, it has a carbon fiber shaft.
A carbon fiber what? That's what I said too. This is my very first opportunity to experience a carbon sliding surface, on any product. I asked a few industry friends who work in suspension, and dropper posts, if they thought carbon fiber fork stanchions, shock bodies, and dropper post shafts were in the future and they all laughed at me. Not nice sharing-a-laugh laughs. Not coy, 'yes that's something we're working on' laughs. I might as well have been Zoolander asking them which hammer to use for extracting files from the computer.
Here we are, it's April 7th, 2022 and in various places on the internet you can read about this new Highline 11 dropper post. I can't think of a product I've been more interested in reading other peoples' thoughts on. Is this just a luxury version of Crankbrothers' Highline platform? Does it introduce opportunities for stronger shafts for the massive lengths that dropper posts are hitting? Are we on the cyclical cusp of another fresh wave of weight weenie-ism that will see products like this contributing to sub-30lb Enduro bikes? If that's the case what other carbon products should we expect to see?
Apart from the Ti hardware and the carbon fiber shaft, the Highline 11 dropper post shares the Wintek cartridge guts, body, and actuator of their excellent Highline 7 dropper post which I've tested previously. This Highline 11 is in the same 170mm, 31.6, format. I've had great results, and widely recommend, the Highline series. The higher-end Highline dropper posts, the 7 & 11, are covered by a four-year warranty.
As with the original Highline and the Highline 7, the Wintek cartridge Crankbrothers uses has a lower charge than many other Wintek-equipped posts I've tested. The return action is not fast, but it's fast enough for most riders. This was a deliberate choice by Crankbrothers after testing revealed the lower charge allows cartriduges to last considerably longer, which allows for the four-year warranty coverage.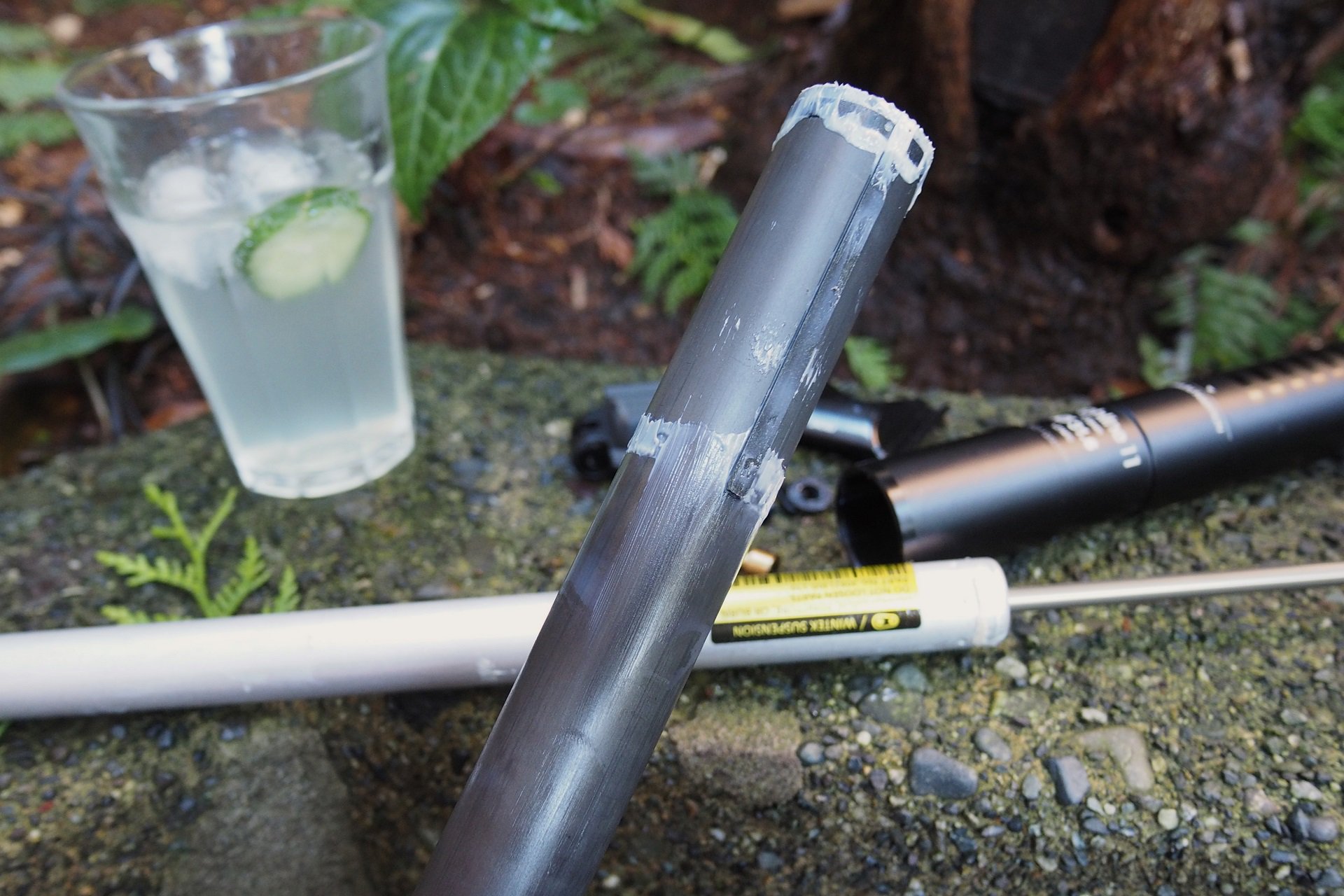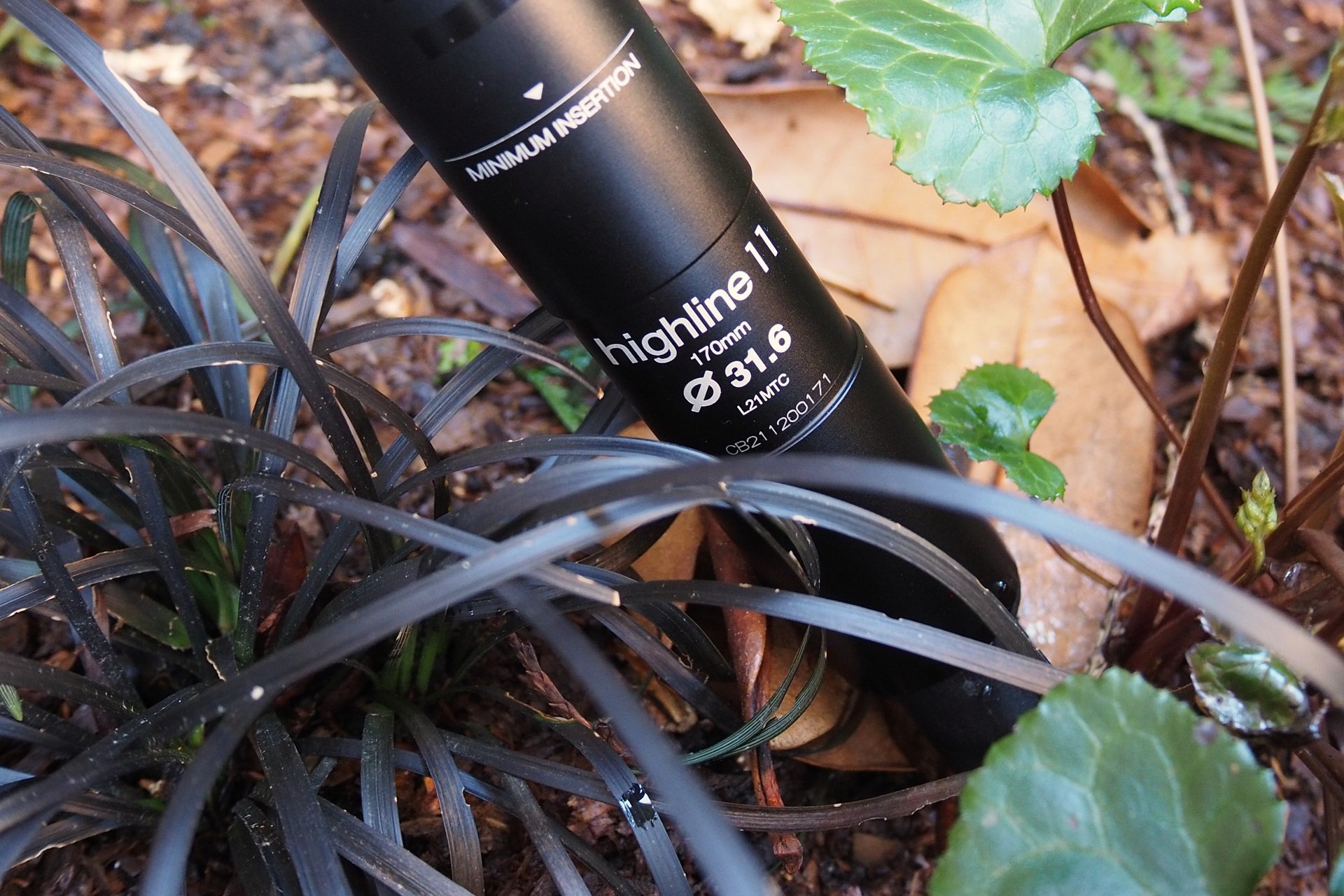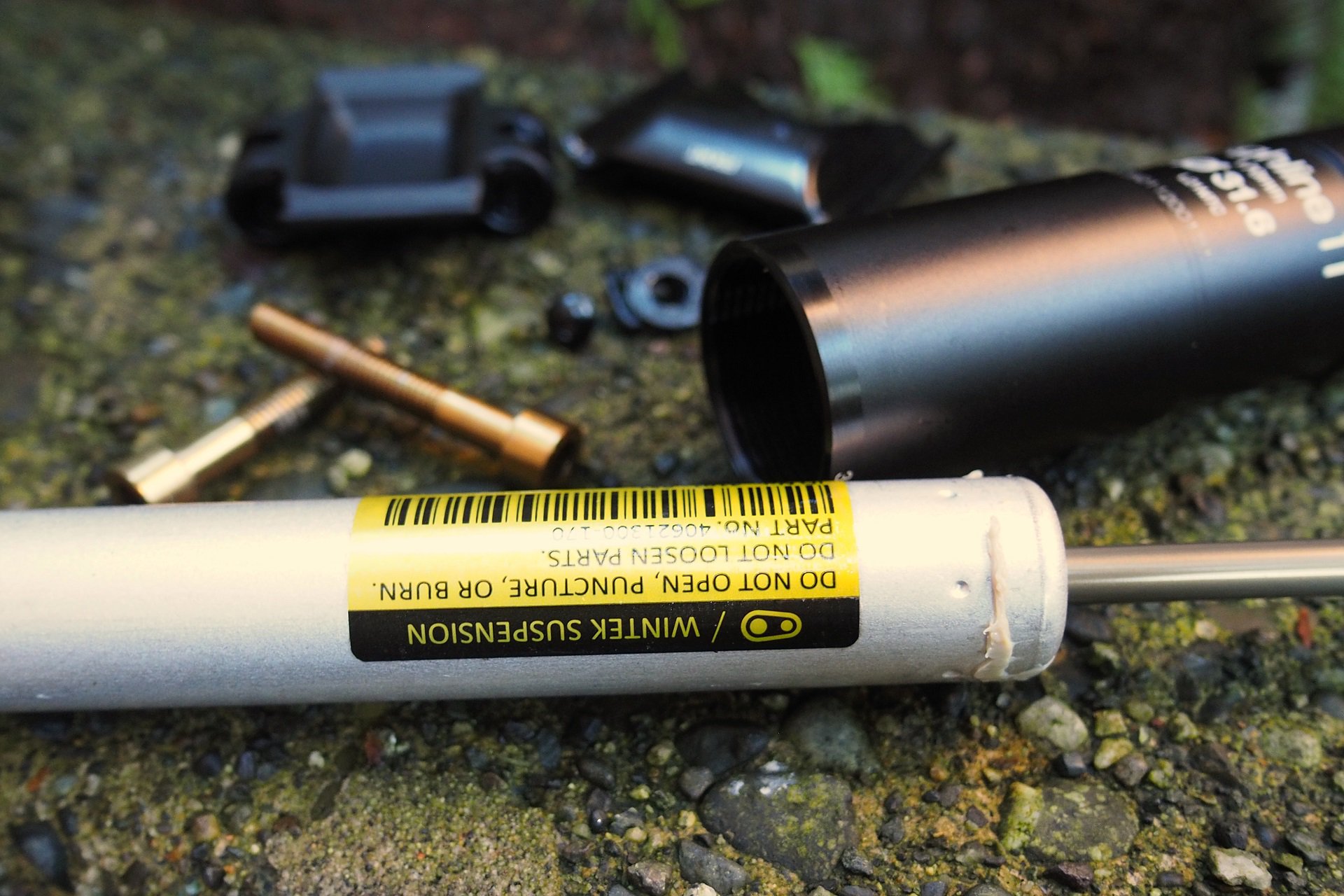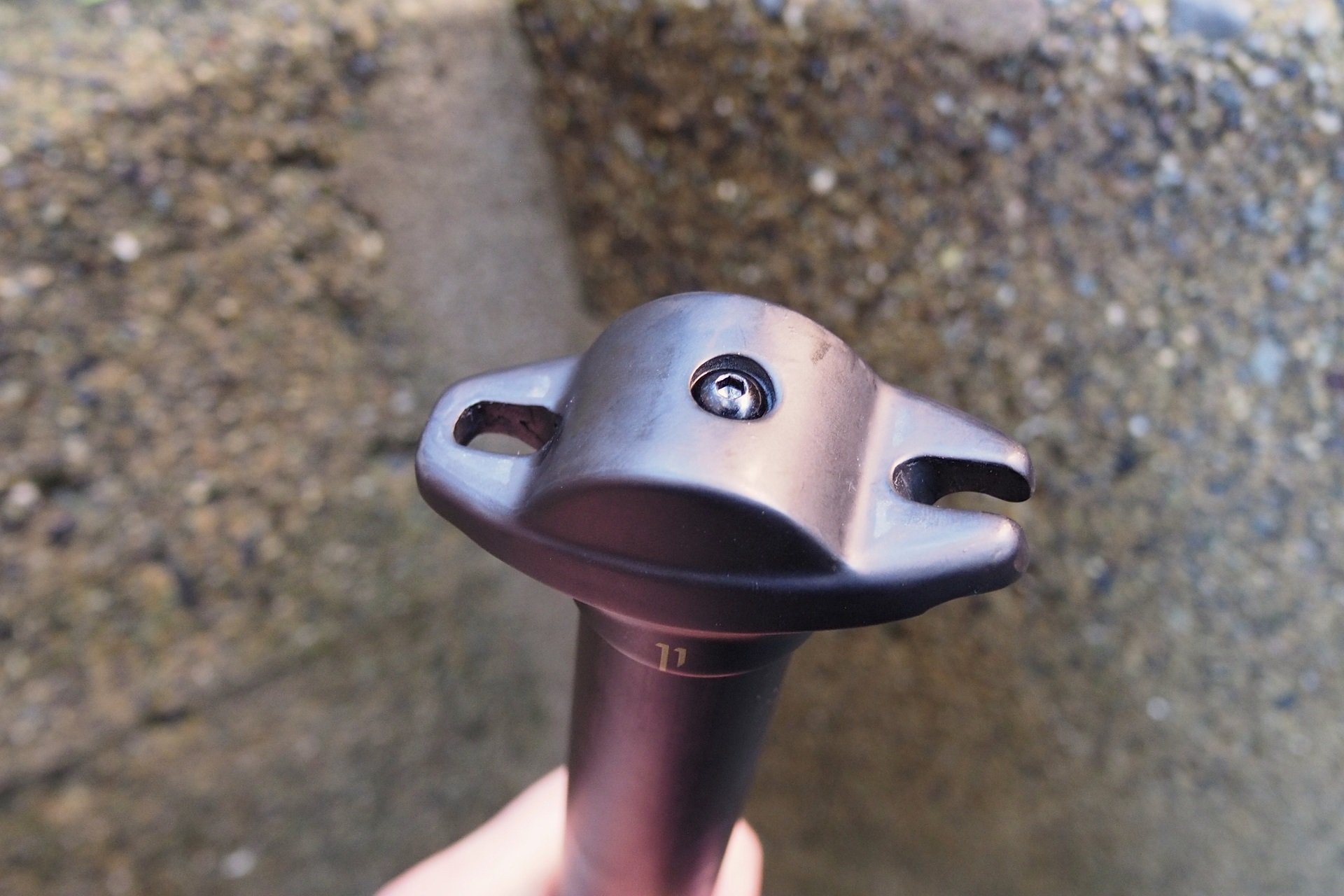 This new Highline goes up and down exactly like a Highline 7, which is great. So far I'm only using it on my trainer, but I'll be back mountain biking this summer and will report back with a proper review after exposing it to fall and winter North Shore riding conditions. Then, because it's a carbon shaft, I'm going to report back down the road as well. What does the shaft look like after a year or two of year round use? I know that running a carbon dropper post on a hardtail looks a bit silly so I may ask one of my friends to run it on their carbon-loaded sag-wagon just so it spends some hours in the intended ecosystem.
Are carbon fiber sliding surfaces in the future of mountain biking? I can easily imagine one-piece carbon crown steerer units (CSUs) and not just on the lightest XC forks. There are interesting possibilities for rear shock architecture too - inside and out. I cringe when thinking about the levels of suspension-frame integration made possible through in-moulding. Imagine the level of integration possible on a bike like the Trek Supercaliber that's already one of the cleanest looking full suspension bikes on the market. Sure, it's straight out of my nightmares, but it's clearly someone's dream.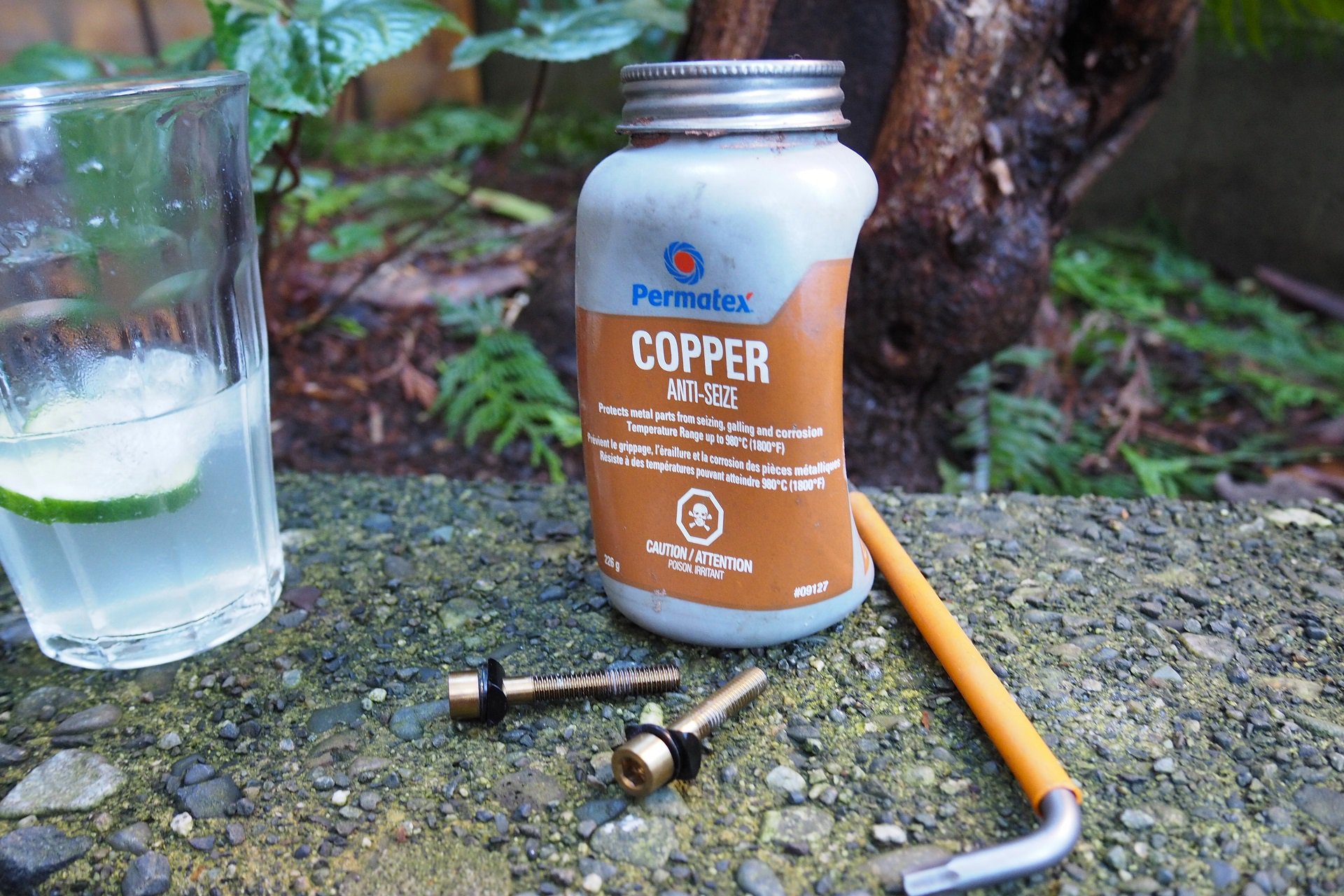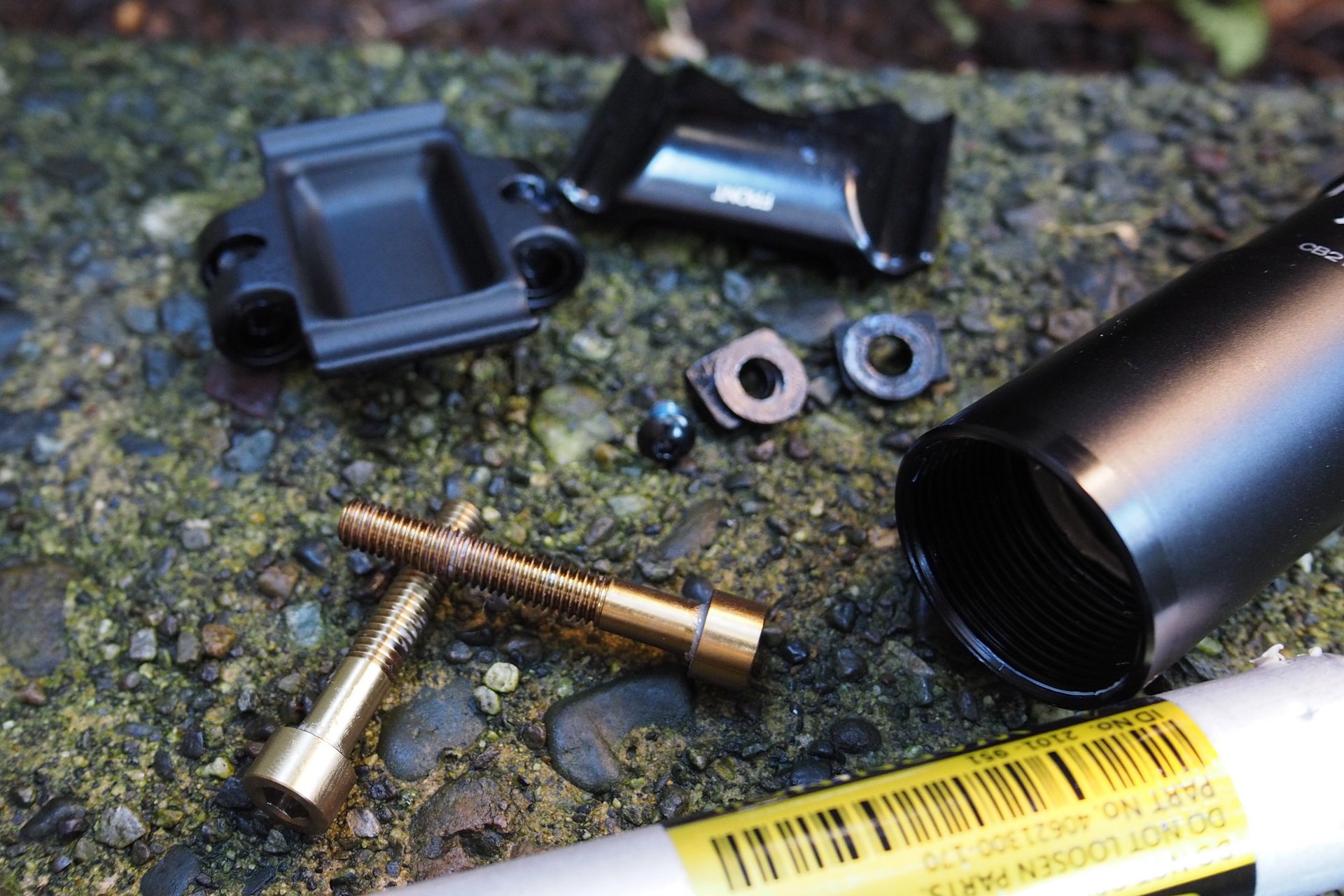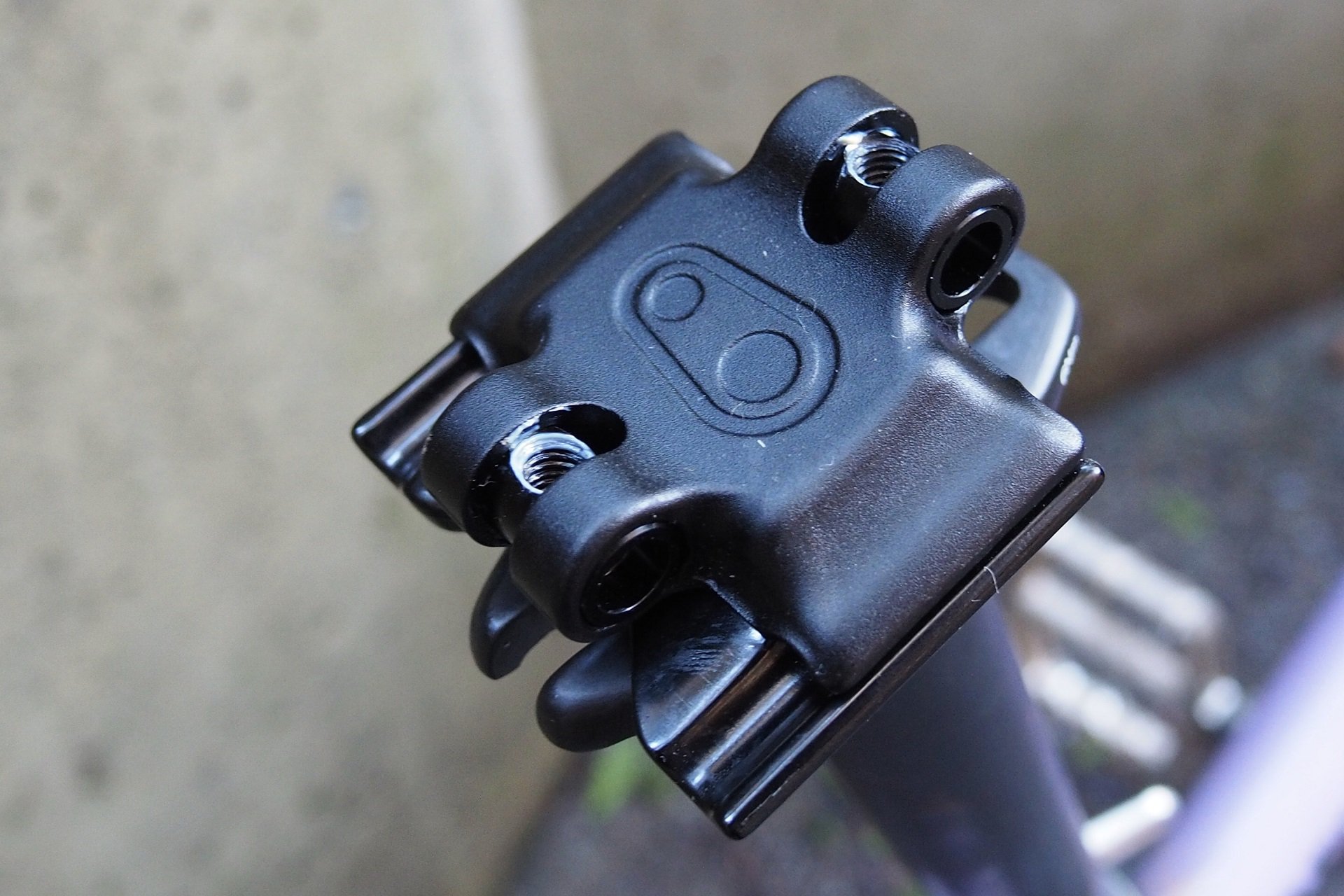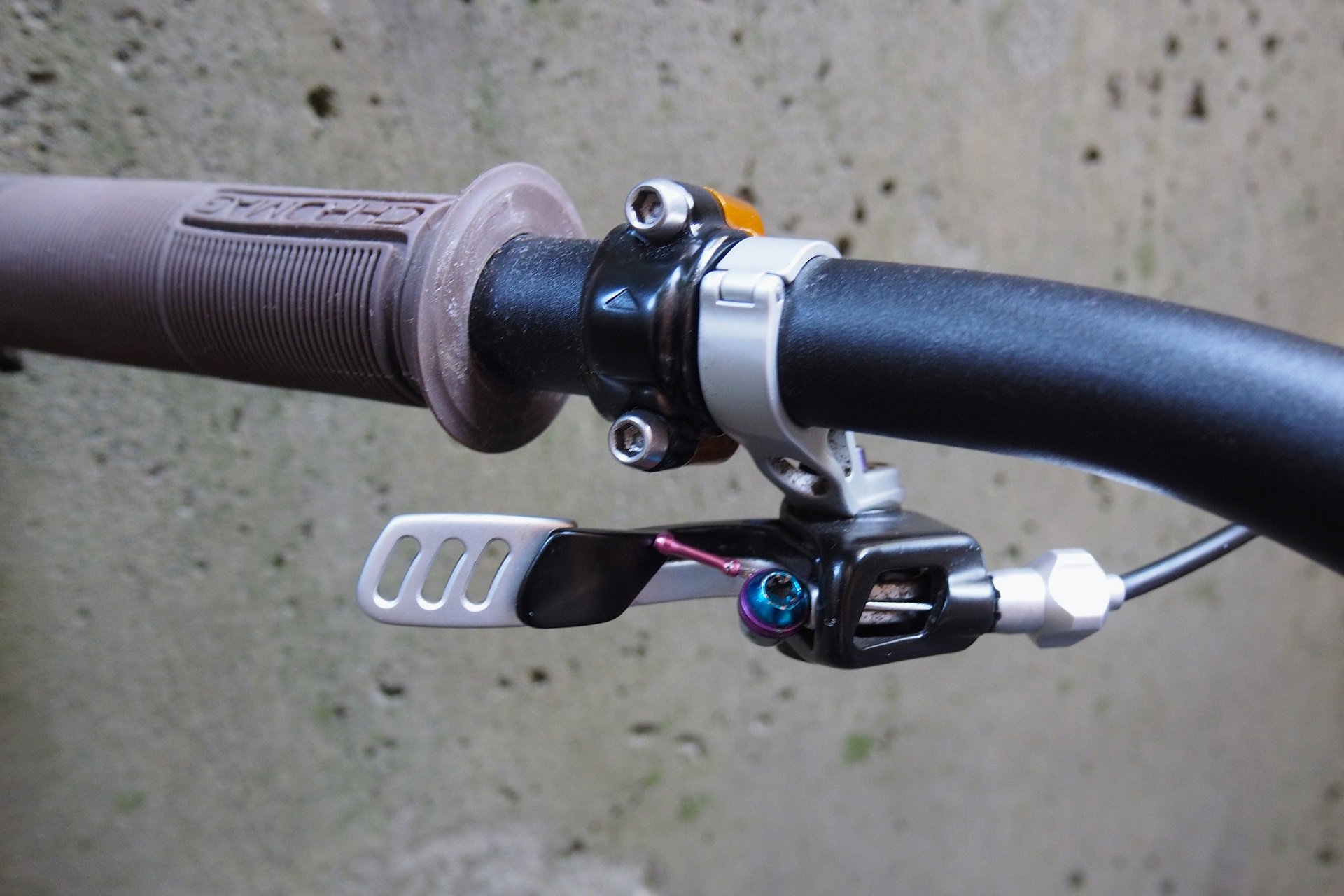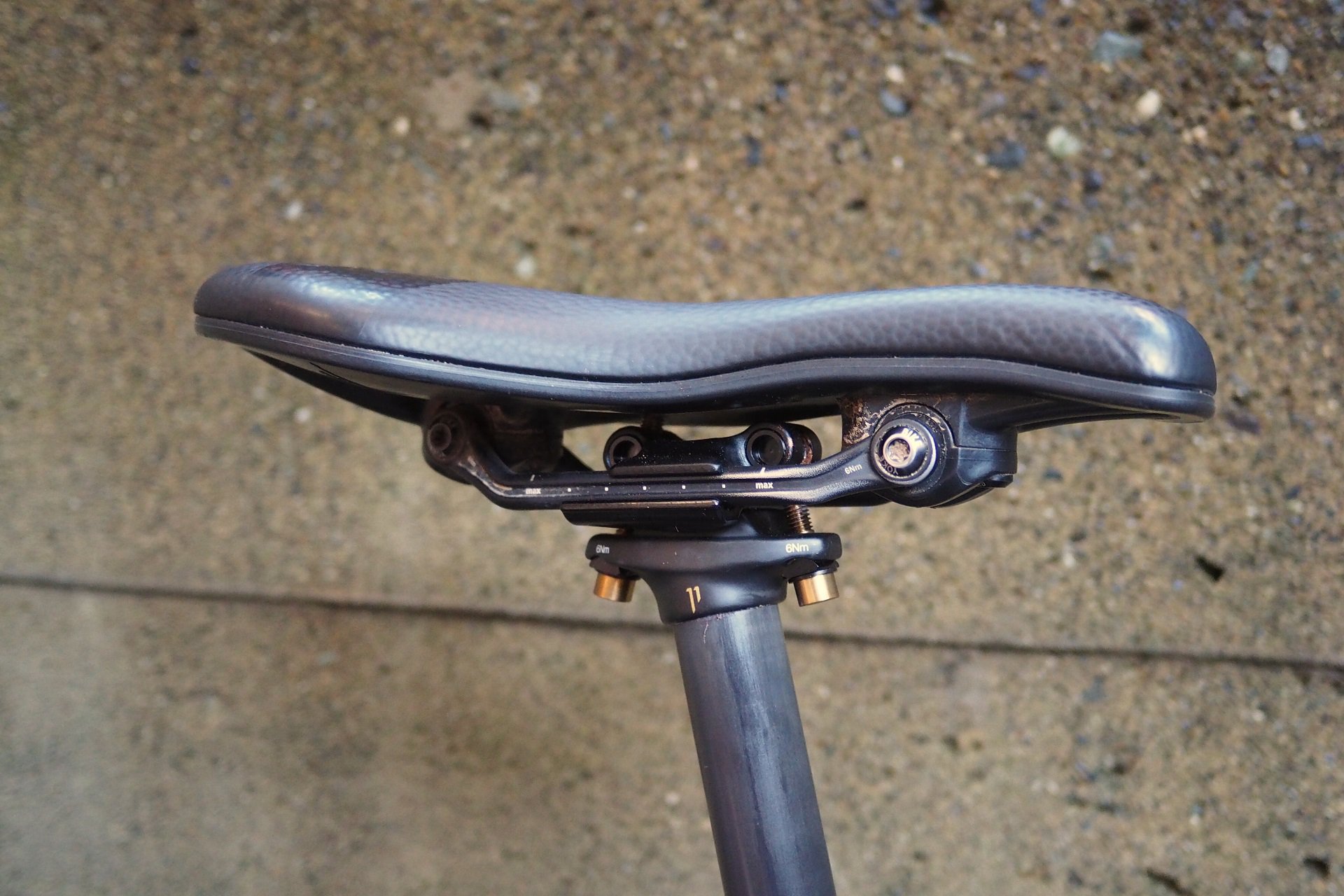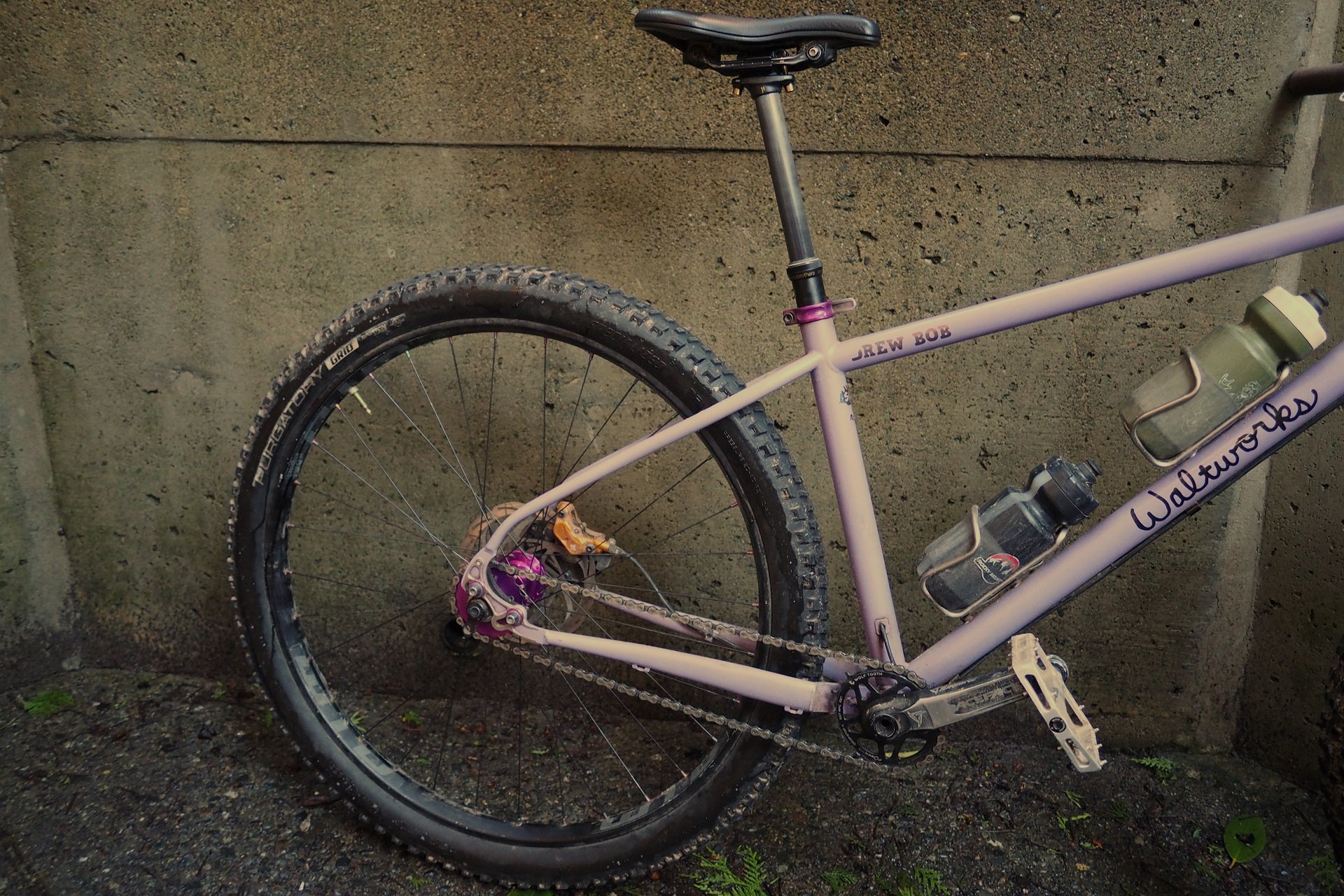 Being first to the market with something doesn't always mean winning. But, given my excellent past experiences with Highline products I'm inclined to give Crankbrothers the benefit of the doubt here. It's not that I think, other than weight or maybe stiffness-per-weight, that there's any potential advantage to a carbon fiber dropper post shaft, but maybe it's safe to assume there's no real disadvantage, other than cost, as well. Time will tell either way and I'm really excited to know. Your next bike might not have one-piece carbon fiber stanchions, but what about the one after that?
The Highline 11 is available in 30.9 and 31.6 diameters and in 60mm, 100mm, 125mm, 150mm, and 170mm travel configurations. It sells for 400 USD, and includes their 4-year warranty. For more information hit Crankbrothers.