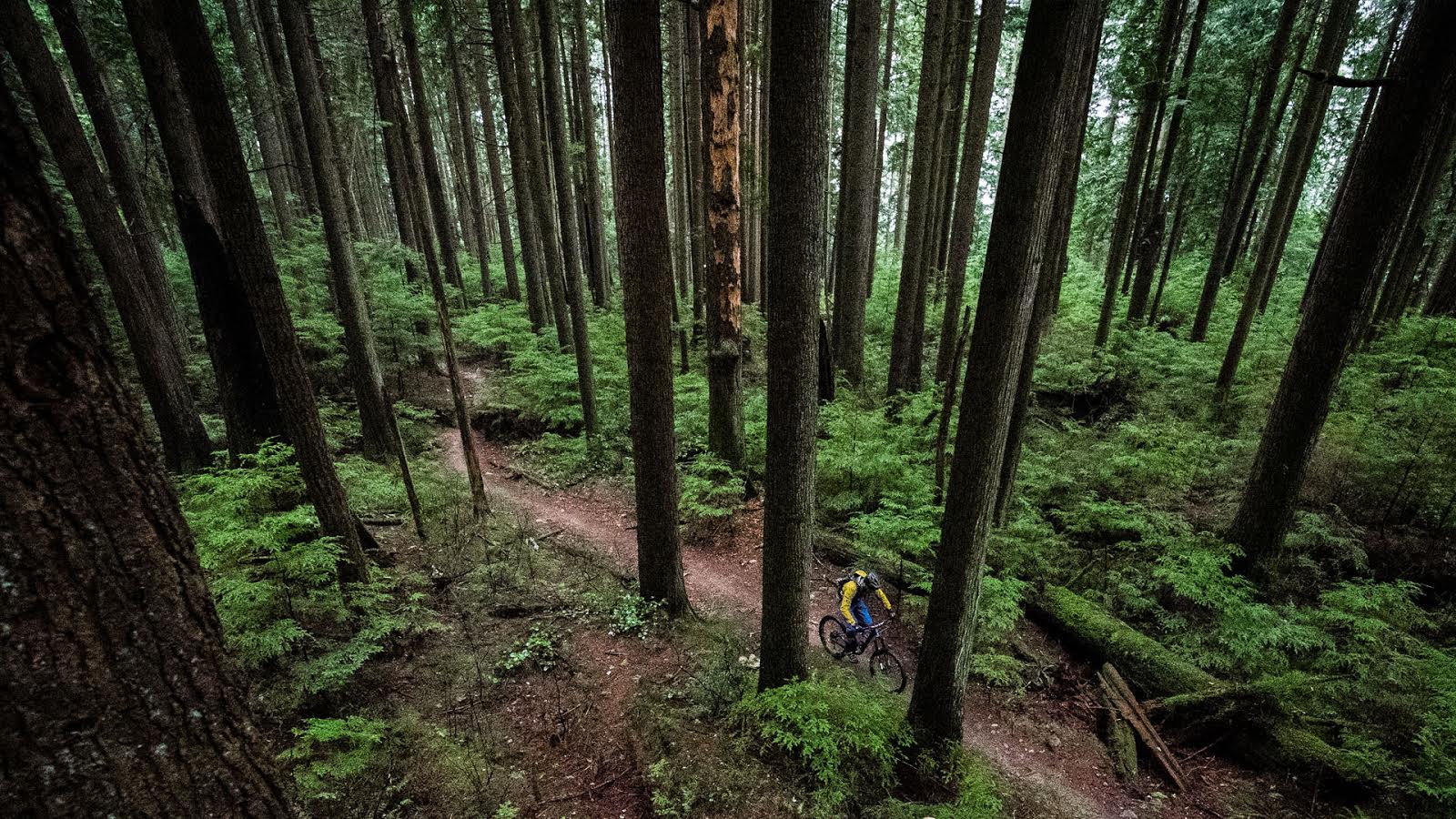 Crank Brothers Mallet DH Pedal
Crank Brothers has been producing pedals since 2001, and in that time has made a number of refinements to its models. The Mallet was introduced in 2008 as a wide, DH-friendly clipless pedal with pins in the platform to aid with traction. In 2010, the Mallet was updated, slimmed down, and narrowed – but this didn't land well with DH racers who liked the wide platform of the original Mallet.
Fast forward to 2013 and we see the introduction of the Mallet DH/Race pedal, with a silhouette that echoes that of the original Mallet, but the refinements of another five years' experience. I have been riding the new Mallet for a couple months now; long enough to smash it off a good number of rocks and find out where the platform shines.
The wide platform is definitely noticeable when you clip in to the Mallet DH. Most clipless pedals, even Shimano's venerable DX M647, have some amount of torsional movement when you're standing on them. The tendency for shoes to roll over the outside of the pedal, noticeable on traditional width clipless pedals, is non-existent; the Mallet DH has the support of a flat pedal that you are locked in to.
The first day I rode the Mallets, I failed to unclip on a tech climb and fell right over while my bike stayed attached to my feet. Feeling the embarrassment that new roadies know oh-so-well, I considered using Crank Brothers' provided cleat shim to gain a bit of clearance, or dialing the adjustable pins in to decrease traction. In the end, I let my shoes wear in to the pedals, and since that first week, haven't had a problem unclipping even in emergency situations. I'm happy I didn't, as the positive feel of standing on the big platform inspires confidence.
Testing and statistics-wise, the Mallet DH has been in use by World Cup racers since April of 2012. Among the test group were Greg Minnaar, Steve Smith, Steve Peat, and Danny Hart. Over the season, Crank Brothers saw zero failures from the World Cup – and they state that warranty claims on pedals have decreased to less than 1% since the 2010 upgrades. To back up that claim, Crank Brothers puts a 5 -year warranty on the Mallet DH pedal. Serviceability remains at the heart of the Mallet, so you can pull your pedals apart to re-grease or replace bearings.
Weighing in at 479 grams for the pair, the Mallet DH is marginally heavier than a narrow clipless pedal, but lighter than the above mentioned M647 by 90 grams.
The Mallet DH is a confidence-inspiring platform with useful adjustable traction pins and a thin, lightweight pedal body. While the pedal was developed through Crank Brothers DH race program, it would feel just as comfortable on your AM bike. MSRP is $140 USD.
---
Do you use clipless pedals on your descending bike? Does a wide platform appeal? Pedal in to the comments below…