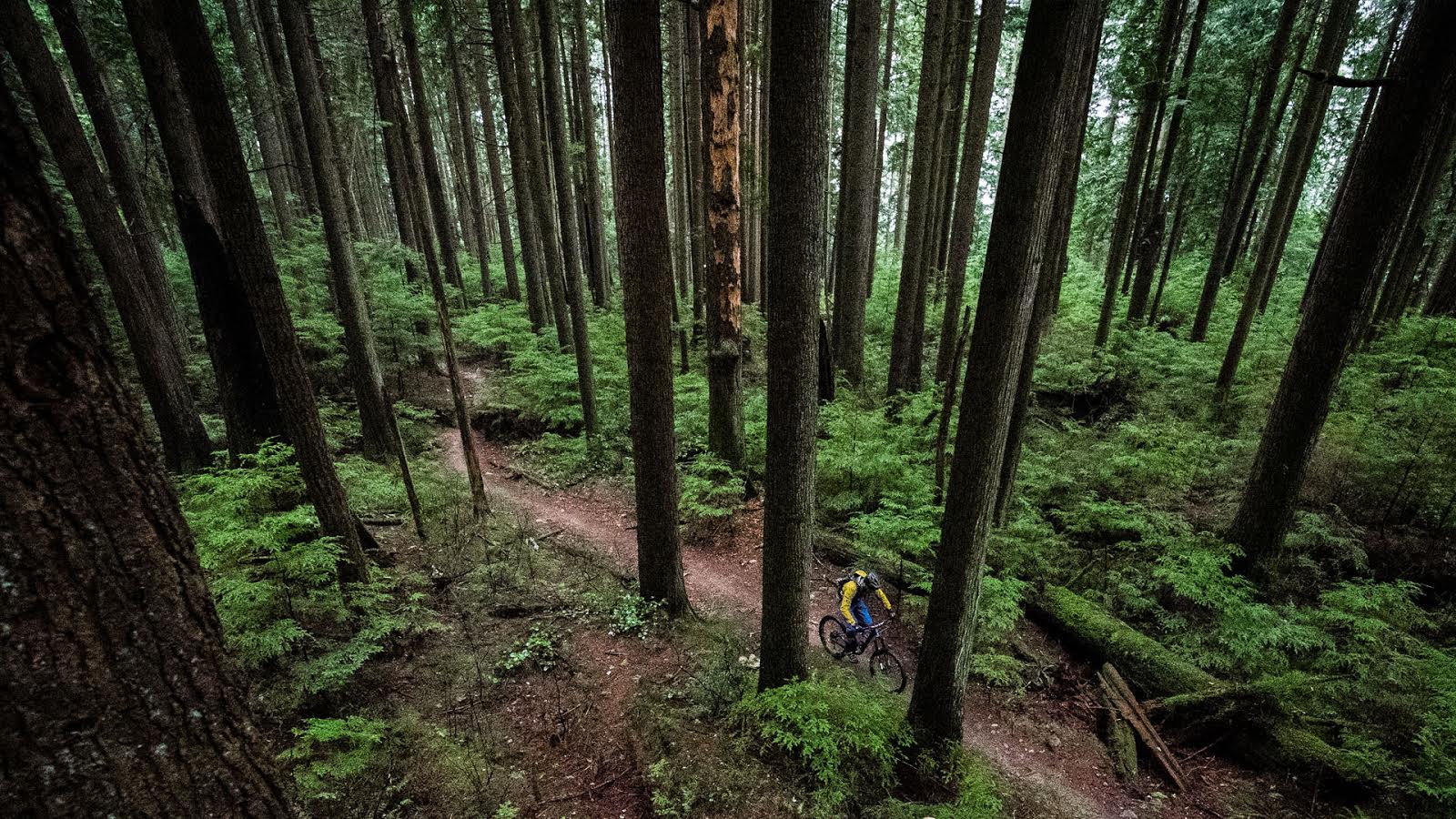 Crank Brothers Iodine 2 Wheelset Review
Preface 1: The bike on which these wheels were rolling was recently stolen – before I had a chance to snap any review specific pictures. Please bear with what I've scrounged up. And if you happen to see this bike in the wild, feel free to repossess with extreme prejudice.
Preface 2: I'm well aware that Crank Brothers' unique wheelsets have a bit of a tarnished reputation. There were some acknowleged freehub issues a few years ago, and I've heard talk of questionable rim durability as well (though this has been mostly anecdotal). No hard chargers that I know ride them, and I more or less wrote these off as dentist wheels (sorry for maligning you ripper dentists out there). Said biases aside, I do like the looks of these, and there are some neat ideas utilized. I decided to give these a go with an open mind – rocking them a bit ironically, perhaps.
A brief backstory: CB wheelsets have been around for about a decade now, and while the paired spoke silhouette is unchanged, details have been tweaked along the way. The latest iterations were released in 2014, the utilization of a wider 23mm rim the most significant change to the Iodine wheelset. Dave Tolnai outlines these changes in a bit of detail at the 2014 product launch, plus offers a nice little preamble re: the CB wheelset mythos.
The Iodine series are all-mountain / enduro oriented wheelsets that come in all three wheel diameters, and two flavors – the $600 (USD) "Enthusiast Level" iodine 2's we have here, and the $900 "Elite Level" Iodine 3's. For the extra $300 you get an upgrade from a steel to aluminum freehub body, from straight guage to butted spokes, solid to hollow spoke pins (the bits that hold the spokes to the rims), and a bit of additional rim machining. Total weight savings on the 3's is 65 grams – or $4.62 per gram. Bit of a stretch, that; I'd stick with the 2's, myself. Speaking of weight, the printed weights were spot on according to my scale – 1845g for the set (650b's). Not bad for the price.
These hoops came with 15 x 100 front & 12 x 142 rear axle caps installed, but also included 20mm front axle caps, and QR rear caps. An optional XD freehub and end cap kit is also available. The goodie bag also included a spare spoke & "nipple" (not sure what else to call it; aluminum spoke with female threaded interface?). I would have liked to see two of these to be on the safe side, as well as a spare spoke pin or two.
Examining at the spoke interface design with an open mind, the logic does make some sense. A few of the benefits over conventional j-bend spoked wheel:
Ability to replace any spoke without having to pull a rotor or cassette.
Ability to replace a "nipple" without having to pull a tire.
All spoke lengths for the wheelset are the same. Just need to pack one length.
Rims have no holes. No need for rim strips, and rims can be (potentialy) stronger.
Time to bolt them on. Setting up tires sans tubes was a pain free experience. It's nice not having to tape a rim, and my tires seated snugly and aired up easily with a floor pump. Build quality is quite nice; finishes and machining are all top notch.
On to the riding experience. For the record, I'm a relatively lithe 165lbs, running pressures around 22F / 25R (using Specialized Grid casing tires for the majority of this test). I'm not a wheel crusher by any means, but rims do inevitably get lumpy under my watch.
After a couple months bashing about the North shore trails, with a sprinkling of Whistler bike park and a Chilcotin slackcountry trip thrown in, I've experienced no significant issues with these hoops. I picked up one dent in the rear rim – par for the course with aluminum rims; it wasn't large enough to affect the tire seal. Spoke tension on a couple pairs of rear spokes softened up a bit after a month or so, only requiring a quarter to half turn each to snug up. The front wheel required no loving, and both wheels maintained trueness and circularity throughout the test period.
Bearings and freewheel all continued to spin smoothly; no roughness or play developed – as should be expected. Sealing appears to be quite good. Some might criticize the relatively low engagement of the 3 pawl, 21 tooth ratchet mechanism, but it gets the job done fine in my opinion. Not like we're wheelie dropping shit these days.
While the 23mm width may be on the narrow side by contemporary standards, they still do a fine job of supporting the current crop of 2.3 – 2.4″ tires. They're also decently stiff despite the low spoke count. Though CB touts improved acceleration one of the benefits of the mass – centralized design, I can't say I felt any discernible difference between these and a standard spoked wheel of similar weight in that regard. In general, a solid set of wheels.
On to the elephant in the room. For those that ride aggressively, and/or reasonably frequently, rims and associated attachment bits are consumable items. It's not a matter of IF you'll need to replace them, but when. This is where the spectre of questionable availability of proprietary parts rears its pustule-covered cranium of forsaken doom. Your local shop isn't going to be stocking spares, so I thought it prudent to look into the parts procurement process.
I had hoped that small parts would be available direct from CB, but this is not the case – you're forced to go through a shop that has access to a CB distributor. Snag a couple spokes or crush a rim and you're stuck in a ponderous process which could mean significant down time – which is unacceptable in my world. I can understand the concern of putting wheel parts in the hands of the consumer (the possibility of dubious repairs by ill-qualified home wrenchers) but allowing them the option of expeditious parts sourcing (whether they decide to wrench themselves or hand the parts off to a shop) could significantly reduce down time. It would certainly make these wheels a more viable choice in my eyes.
So. Final thoughts? These are neat wheels, and the durability gremlins of the past appear to have been adressed. I couldn't fault the performance. However I'll reiterate my disappointment in the lack of consumer direct access to replacement wheel components. Lack of expeditious availability puts a damper on my willingness to recommend these, despite a problem-free experience.
---
That stolen bike is one of a kind. Just like all of Perry's bikes.