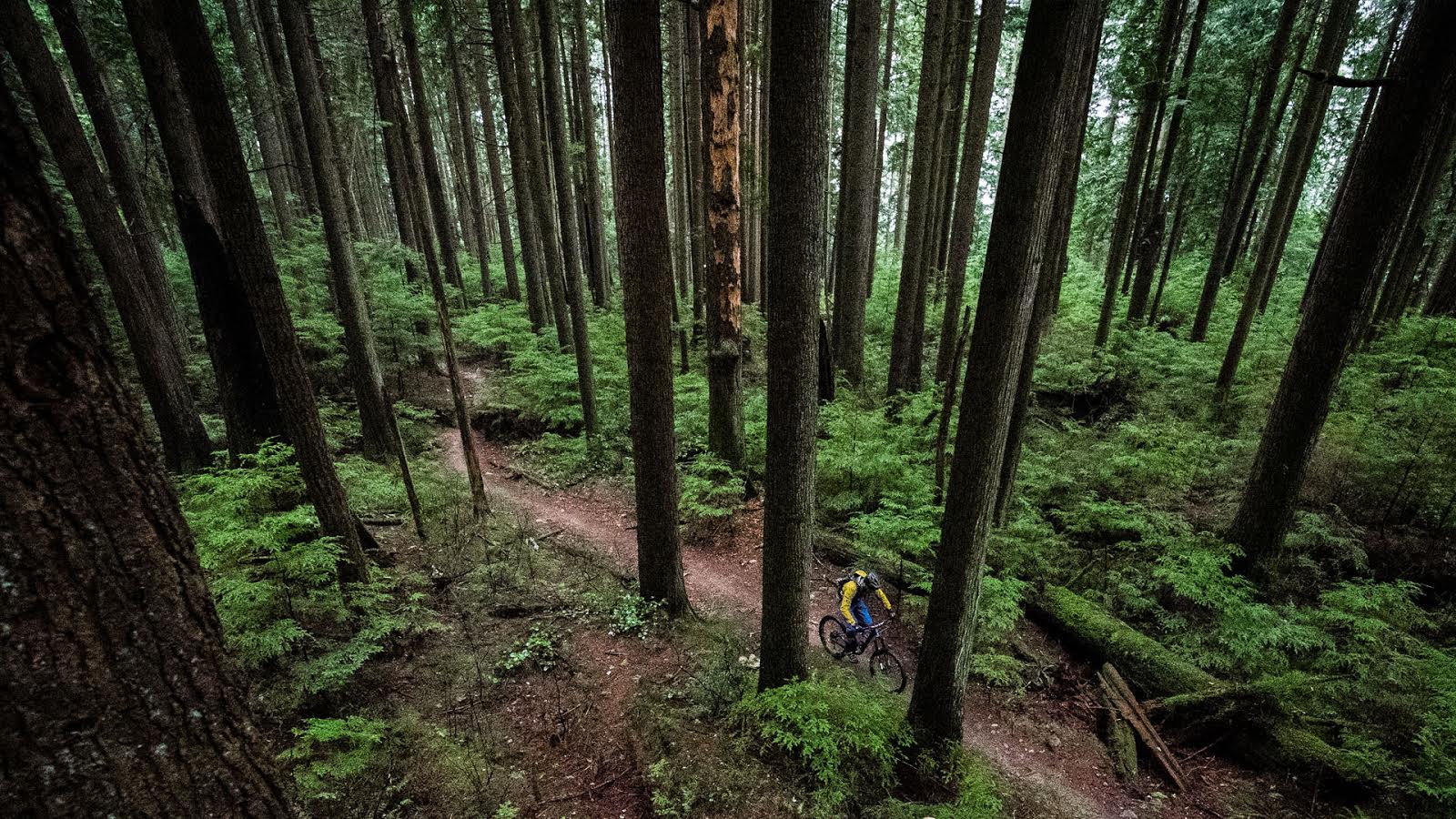 Crank Bros Mallet E Pedals
Crank Brothers pedal fans rejoice: the new Mallet E, aimed at the 'Enduro' market (sigh) is the best kind of compromise. Similar in appearance to the popular Mallet DH, the Mallet E was built for rides that include pedaling up, across, over, and down. Some people who obsess over labels call that Enduro but crusty old fuckers like me just call that mountain biking.
What refinements? The Crank Brothers Mallet E is 12% smaller than the Mallet DH, providing better lateral clearance. Your foot also sits 5mm closer to the bike on either side – and that narrower Q factor is a good indicator of the different intention for this pedal. Chamfered leading edges help pedal strikes deflect and trundle along, instead of hanging up on whatever caused your latest gumby moment.
They also have a surprisingly noticeable adjustable traction pad on either end of the axle where the body contacts the bottom of your shoe allows you to dial in shoe sole/pedal body spacing. The variation is only 1mm of vertical height but, depending on your kicks, that can make the difference between a vague feeling clip-in and a solid one. Not as solid a feeling as an SPD, however that's what you get with Crank Brothers: extra float and a softer feel, thanks to the brass cleats and unique interface. If you know it and like it, the Mallet E won't be a surprise, and you'll be content. If you're used to the well-defined in/out of an SPD, it'll be an adjustment.
So it was for me. After a few weeks' worth of use on the shore, I took them along to Chile for the launch of the Santa Cruz Hightower: four days of ~35 kms of riding per day. Long days make for great testing, especially contact points like pedals and shoes (I have been testing these with the Northwave Explorer GTX, review coming soon). And yeah, I brought backup in case it didn't go well, and yeah, after day one I threatened to pull out the backup SPDs. The trails there just begged for an outrigger from time to time. Dusty, flat or or off-camber, or occasionally steep and loose – when I encounter turns like that on a trail I'm riding blind, Imagonnatossafootout. Thing is, I still wasn't used to the extra float and wider disengagement angle of the Mallets, so I often found myself struggling to get my foot out in time. Then I would search a little bit for the contact when trying to re-engage. The latter issue is to be expected and I wasn't as choked about it. The former sucked a little bit.
I refused to give in. Day two went a little better. Clipping in was coming more easily, becoming almost natural. And in case I tried to clip in, raise my seat and have a drink all at once, the Mallet E's wider platform was just fine for 5 or 10 unclipped pedal strokes, thank you very much. By day 3, I realized I quite liked them. Clipping in still felt softer than with SPDs (soft thunk vs. a hard click), but engagement was well-defined and predictable. It wasn't until day 4 that I executed a good foot-out-to-drift-to-re-clip, but that was satisfying AF.
Since Chile, it's been mostly peaches. We've had incredible amounts of rain and snow this winter, so the trails are sloppy and normally I'd be knocking shoes off on cranks each time we set off again. Not so with the Mallets – they engage in mud and snow like a man overboard in sharky waters latching on to a life ring. I have still been caught out on a few technical climbs, in mud, when I lost traction, needed an unclip and toppled sideways. Yep. Felt like learning on clipless all over again. But I was riding solo and no one saw it so it doesn't really count.
Going over photos from the trip I came across not one but two of Cedric (that Cedric) going at FF speed, getting ready to unclip on his way into a corner…and it looked like his ankle was about to be dislocated. But the thing is he's been riding Crank Bros pedals for years, and he's just used to the extra force you need to exert to get that foot loose. For downhillers or those that ride with lots of body english, it makes a lot of sense. And I have to concede that I haven't had a single accidental disengagement, either due to smacking my pedal off a rock at an oblique angle or just twisting my foot out while working the bike.
The final test will be to see how they hold up after more time. Crank Bros have added an additional lip seal to help protect the inboard bushing, and an Enduro bearing (the brand, not the contrived riding style) holds down the outboard fort. I'll update this review with a durability report after I've put more time into them.
If you're the type that likes to dig into materials and spec, here it is:

spindle material: forged scm 435 chromoly steel
body material: 6061-T6 aluminum
wing material: 17-4PH stainless
spring material: 300 series stainless steel
release angle: 15° / 20°
q-factor: 52mm
inner bearing type: igus LL-glide bearing
outer bearing type: enduro cartridge bearing
adjustable pins: 6 per side for grip
endcap: hex alloy
cleat: premium brass cleats with shims included
weight: 419g per pair
warranty: 5 years
More details about the Crank Brothers Mallet E pedals can be found on their site. They retail for $165 US but I've seen them for $165 in Canadian dollars as well.
---
Do you crank, bro?