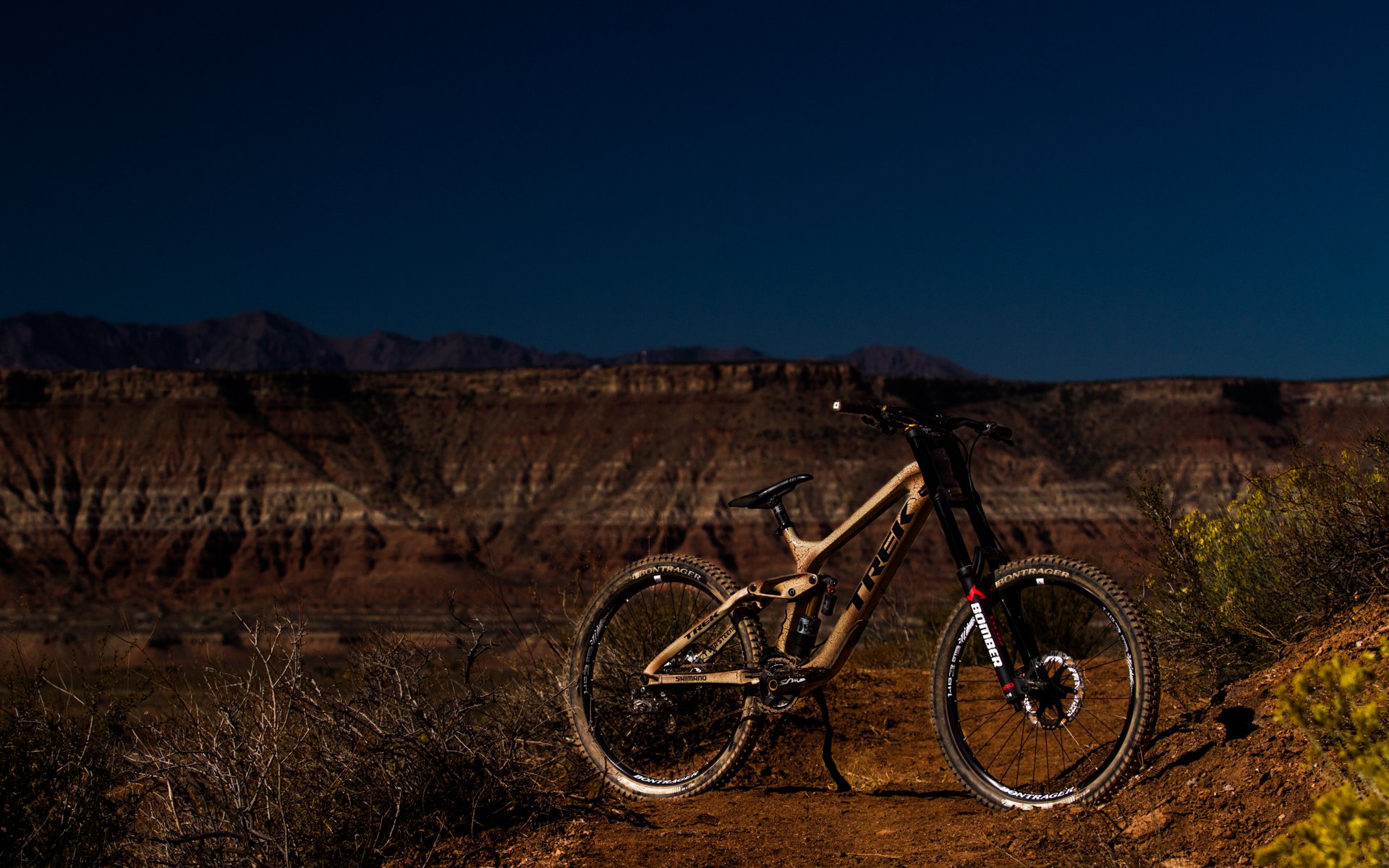 Tom van Steenbergen is Ready to Rock Rampage on 26" wheels
Cracked Dirt: TVS's Trek Session
If you're a DH racer, your special edition bike usually comes out during worlds - if you're good enough to qualify and your bike sponsor loves you.
If you ride big mountain lines, Red Bull Rampage is your world championships. And this is Tom van Steenbergen's special edition bike. Kaz Yamamura is down in Virgin, Utah, documenting TVS's Rampage this year, and he sent us these photos and details of Tom's very special Trek Session Park (w/ 26" wheels).
Van Steenbergen has been building on site all week with the help of pals Corbin Selfe and Damon Iwanaga. He's using the same line as last year, but adding a few features since he thought he lacked something suitably 'big' in last year's line.

According to Tom, the bike feels even more comfortable to jump than the previous version, which was already "very jumpable".