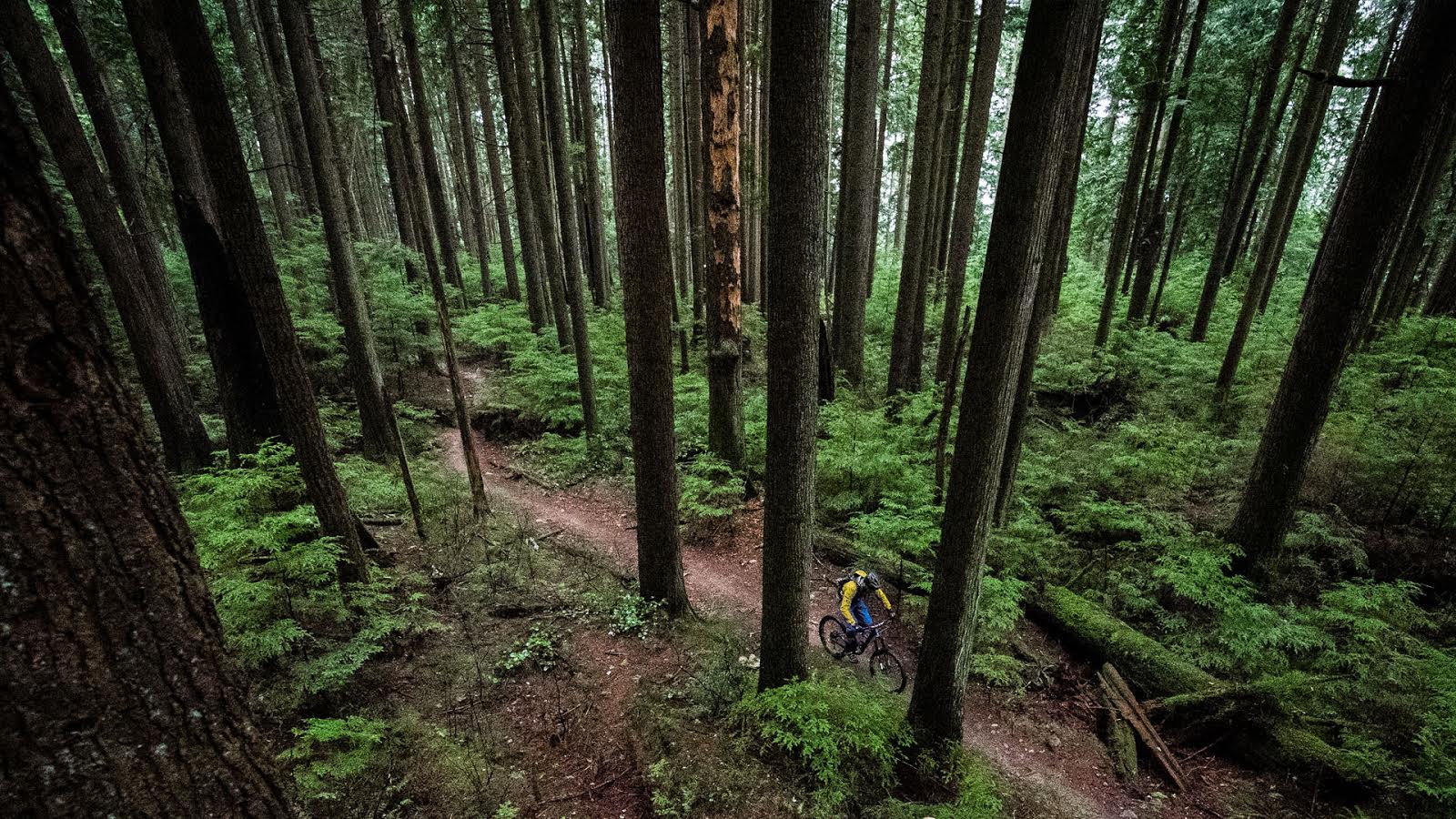 Quiver Contentment
"But what about a 650b downhill bike?" was Pete's incredulous response. "You don't have a downhill bike so how can you claim to be content?" Given that I was calling into question the n+1 ethos, the idea that a real, fully engaged mountain biker will only be happy with one more bike than they currently own, I understood his consternation. How could I, an ordained bike nut, have reached enlightenment? How could I be happy with these two mountain bikes when I've never come close to satisfaction before?
It is unnerving. Seriously… This isn't normal for me. I've been the guy who opens an mtb mag, bypasses the pretty pictures, and flips directly to the reviews. My greed for new parts and the latest technology has been monumental. I was a self-professed gear tart. As a mechanical engineer I have a thirst for technology, widgets and gadgets that has rarely been satisfied. In fact I've often been reckless and impulsive in my quest for the newest and shiniest.
I drank the 29er Koolaid a few years back and my plan was to get a Transition Trans Am hardtail. I headed in to test ride that bike but at the same time rode the new Transition Bandit – also a two nine. I went all in on the Bandit and my trusty two six Trek Remedy was quickly listed on the classifieds just one year after a big overhaul, including an expensive new paint job by Toxic Harold.
After less than a season of testing the rowdiness limits of big wheels on the North Shore, I read about the new Santa Cruz Tall Boy LTC. There wasn't a bad word being written about this bike. It promised to be lively, light, stiff, carbon, sleek, swoopy, and carbon. Did I mention carbon? I resisted looking at it in person for as long as possible until I ended up in Steed Cycles for some cables. The Tallboy LTC demo bike was sat there and stupidly I took it out for a ride that weekend. It was love at first run down Bottletop. I was hitting little gaps and hits with more pop and energy and the bike was a beast uphill with tonnes of traction. Less than a week later the Transition (not even a year old) was sold and the Santa Cruz came home with me. Given this history, my newfound domestic satisfaction has caught me off guard.
This may set off some alarms in the bike industry. What if this contentment is contagious? The machine is driven by the new, improved, optimised, lighter, faster… The descriptors go on and the business banks on us becoming dissatisfied with bikes the marketing people convinced us we couldn't live without just a year earlier.
I'm not sure what the future holds but right now my two mountain bikes are supremely dialed. I enjoy riding both of them equally and that has killed my lust for a replacement. And really I should be content. Both bikes have a little bike jewelry but what pleases me most is that each is a truly versatile ride. But I've had Swiss Army bikes before but my lust was undiminished. What the hell is going on? How after all these years have I gotten to this point?
Back to Pete's dh bike contention; sure they are fun to ride but really, when I look at the rides that really stoke my fire, a downhill bike hasn't factored in. There was a time when I was in the line for the lift at Whistler lusting over the newest rigs around me. The thing was that my friends no longer opt for a day of guilty pleasure in the park, so I often ended up there in the single's line. It isn't fun ripping it up without some buds to share beer and war stories with at the end of the day. I now have bikes that mesh with my buddies' bikes. The glow of recapping narrowly missing a tree and then two-wheel drifting into the flat turn after is a big part of why I ride.
Another factor is self knowledge from years of riding experience. I know what type of rides are going to give me the buzz, that high I crave. As mountain biking has matured so have I and trails where I earn my turns with a good climb rewarded with a wicked view before plunging down; those fuel my fire and polish my soul.
The people in the bike business deserve kudos for the next factor. Bikes are more capable and
versatile than ever. I don't think the true quiver killer has been perfected and I doubt it will be. Thankfully my two bikes cover a lot of ground with a 5" travel 29er and a 29er hardtail. Both allow me to shred within an inch of disaster and leave me with a duff-eating grin at the end of the ride. Finally, I'm a sucker for beauty and both of my rides look badass. Add it all up and, against the odds, I'm a happy camper.
---
Have you settled down as well? Do you think Jon is cured of n+1? How many bikes does it take to make you happy?