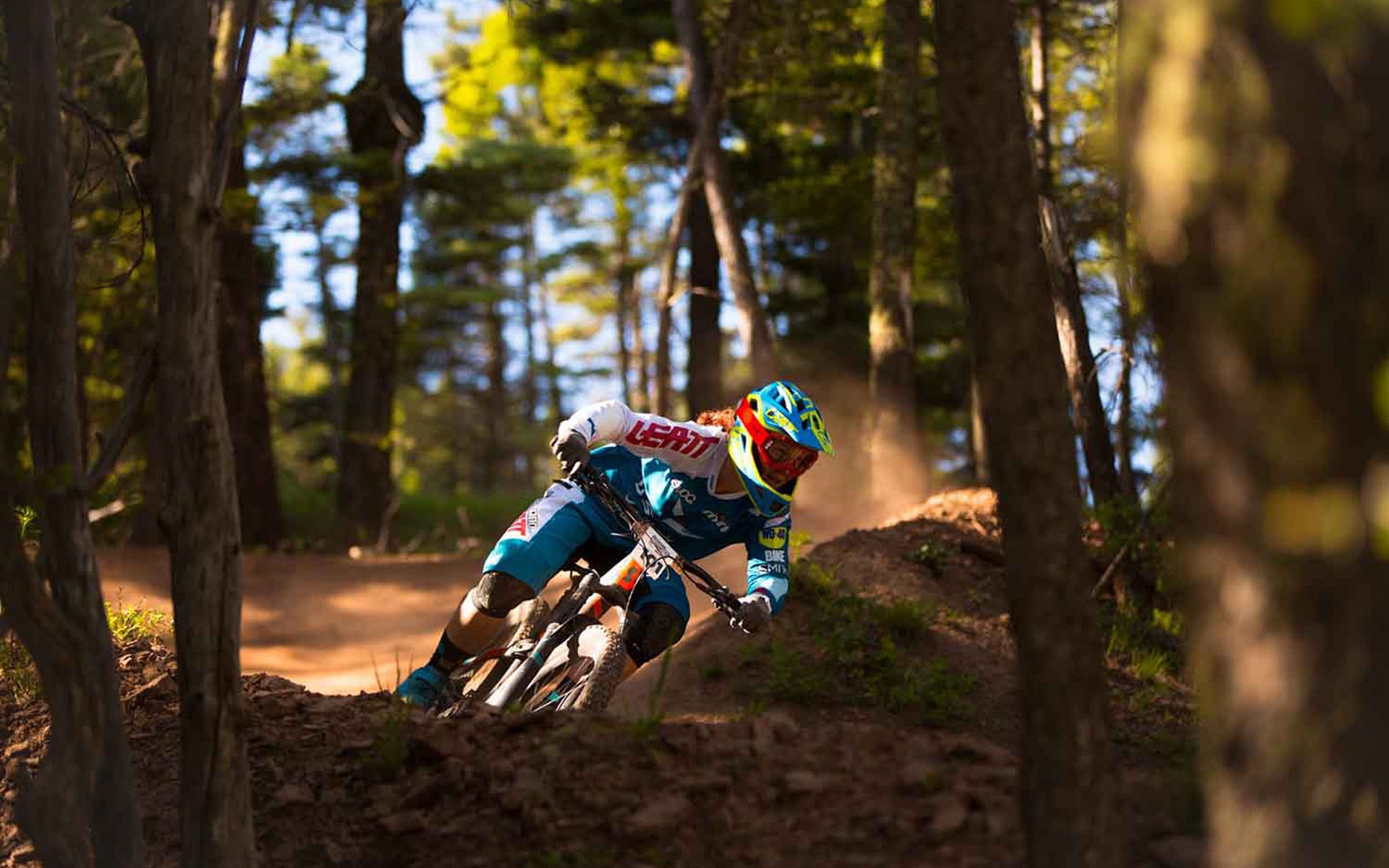 PRESS RELEASE
Competing on a "Higher" Level
With the legalization of marijuana in numerous states in the US, and a revision to laws in Canada on the way, it was likely only a matter of time before there was some cross-pollination between the cycling and marijuana industries. KYND Cannabis Company has announced a partnership with rider Teal Stetson-Lee, and is one of the first (if not THE first) to do so. Get all the details from KYND below. Teal has also put together a blog post explaining her position.
---
KYND Cannabis Company and Teal Stetson-Lee, a top professional athlete, well-known in her sport, are excited to expand the conversation around marijuana and highlight the benefits for athletes and outdoor recreation enthusiasts.  Teal will be the first of many local ambassadors to help promote the lifestyle brand. While marijuana use in the professional athlete circuit is still not totally approved, medical professionals recognize the healing benefits of the medicine.
"Cannabis has many redeeming qualities that aid in anti-inflammatory and pain reduction measures for ailments across the board," said Doctor Sean Devlin, chief physician at the Washoe Wellness Center and co-owner of KYND. "This benefit can be used for chronic pain or sore muscles after an excruciating sports competition." 

"I am honored to be on the leading edge of conversations surrounding cannabis, a position that I do not take lightly," said Teal. "I recognize the controversial nature of the subject, because of long-standing stigmas, and I look forward to representing the KYND brand with honesty, integrity and genuinity.  Even without 100% approval in my sport for my position, I am willing to take the personal risk for the opportunity to be a part of something impactful.  I believe deeply in personal responsibility and transparency.  KYND offers products that have incredible value for improving people's quality of life, which aligns with my own values.
The cannabis industry is growing rapidly, both medically and recreationally, on a national level and having the right voices for sharing the message responsibly is an important part of KYND's mission. Teal will also be helping to strategically build KYND's athlete ambassador program and hopes to initiate bigger conversations with governing bodies in the sport. 
For more information, visit kynd.com. To learn about Teal Stetson-Lee head to tealstetsonlee.com.