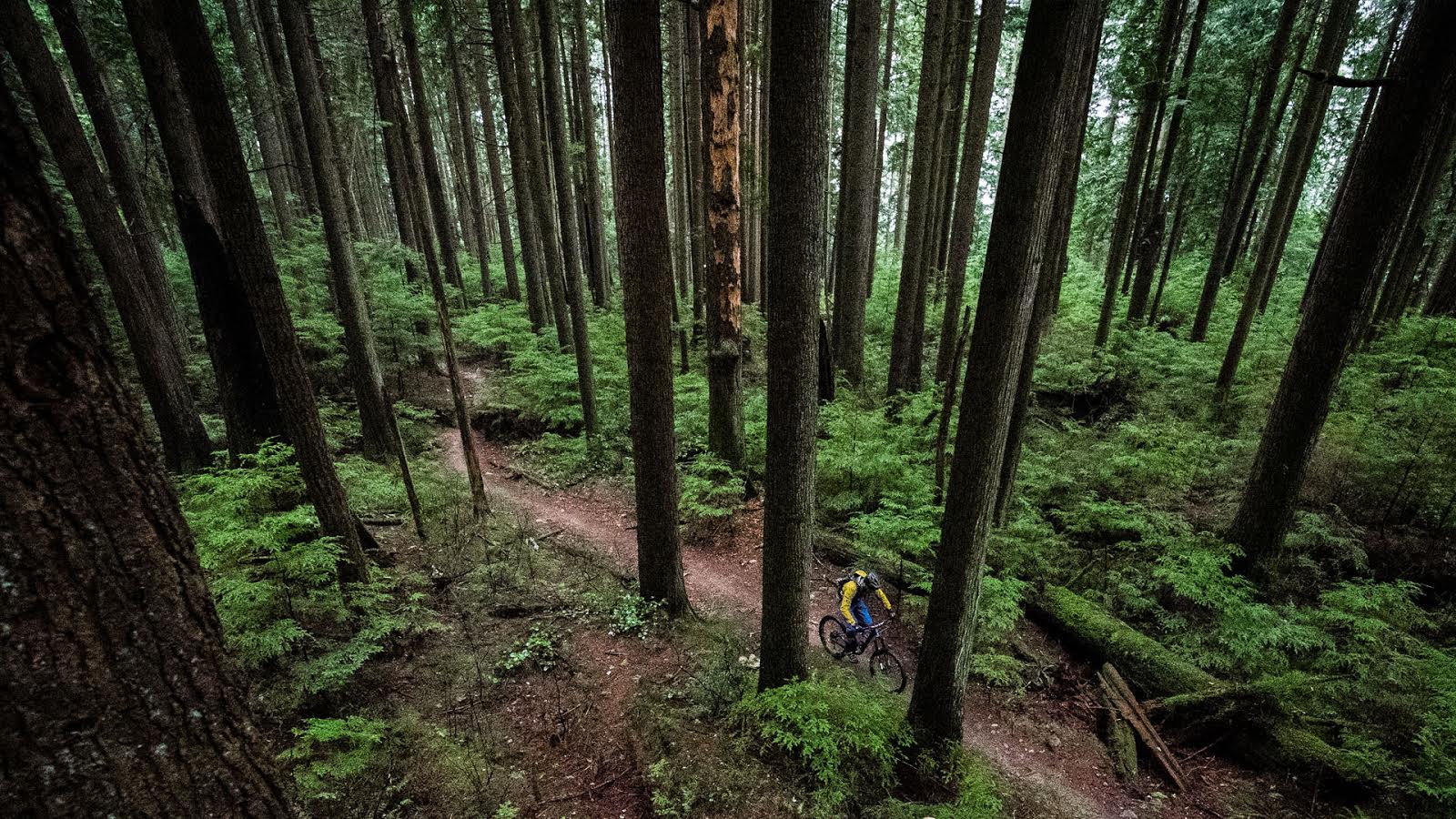 Coastal Crew Announce Coastal Gravity Park
It's not hard to be a fan of the Coastal Crew – their steezy riding and slick multimedia wizardry are always show stoppers – but at NSMB we've known them just a little bit longer than most, so our introduction to them came when they were just coming out of their grom years. We were genuinely impressed with ARRIVAL and very proud of what they have achieved, but we're just as quick to point out what great guys they are. Big congratulations all around – you guys deserve it. The NSMB crew will be first in line on opening day (unless we can weasel our way in there for a sneak preview before that).
You may have thought that the Coastal Crew were busy enough for the past two years filming ARRIVAL, but that isn't all they've been up to. They've been secretly working on a dedicated, lift-accessed bike park in their stomping grounds on the Sunshine Coast near Sechelt, BC. With lift installation slated to start in the Summer of 2014, and presumably an opening in Spring 2015*, they have launched an Indiegogo campaign to help support the project – and also to get an idea of how many of you are planning to come out to ride. HINT: if you need to be encouraged to come ride this park, you're doing it wrong. So you might as well buy a few passes now and help support the project in its infancy, and it'll feel like you have a little more cash ready for your trip – use it for fresh rubber. Or beer.
*there will be special park preview days in early 2014, but the lifts won't be installed by then.
An Introduction to Coast Gravity Park from The Coastal Crew on Vimeo.
The Coast Gravity Park is truly a community effort, and you can be sure that the community of Sechelt is excited to have a bit of the MTB spotlight.
The Goal
To create a place that directly benefits the community, provides new jobs, and encourages kids and youth to get outside and enjoy nature
Provide a gravity-fed mountain bike park with trails for every level of enthusiast
Be the first park to provide lift access riding year round
Your contributions will support trail construction and other rider friendly infrastructure. Help us set a new standard for "bike park" trails. The more support we receive from you, the rider, the more trails we will create for you to come and ride!
We are currently accepting bids for several lift options. Our target decision date is January 2014 with a completion window of summer 2014 to spring 2015.
We are very committed to keeping you informed every step of the way about everything lift, trail and amenity related.
It's all going in the right direction for the Coastal Crew right now, but they need the MTB community's help to bring this park to completion. Please visit their Indiegogo page and help support this project.
---
Preview days for the park are scheduled for early 2014 (which will be before the lift is in). We can't wait!