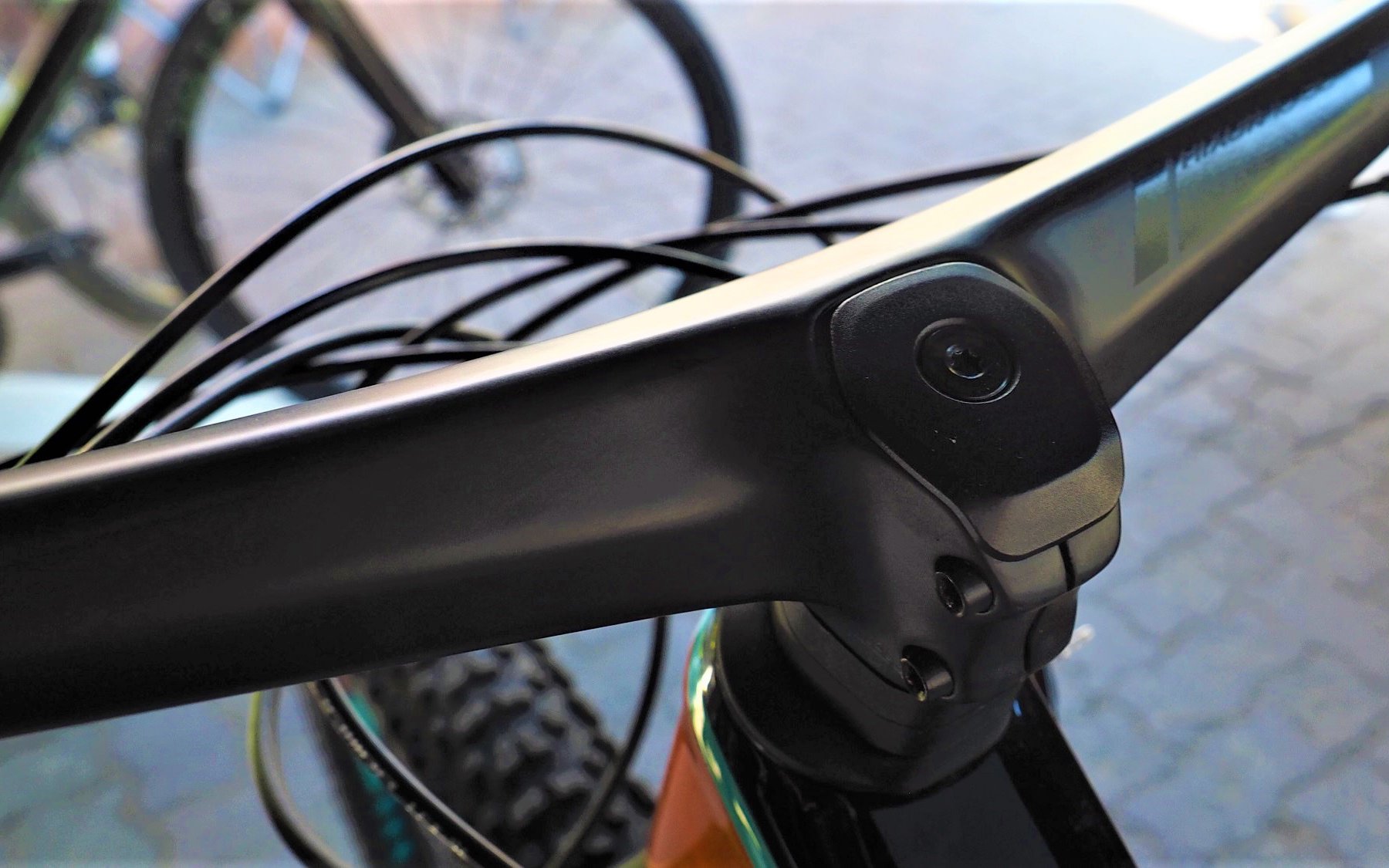 Crankworx 2017
Clean Up Your Cockpit With Scott Bikes
Hixon
Resplendent in an almost-Gulf-blue & orange paint scheme and sporting the best of everything, Scott's top end 2018 Genius bikes are true beauties. Or at least I figured them to be once I stopped staring at the Syncros Hixon IC bar/stem combo. 
There's nothing new about one-piece bar & stem combos. There are a lot of options, including the Syncros RR, available for road drop bars and even on the mountain bike side both custom builders and larger manufacturers seem to play with the idea every couple of years. Where the Scott house brand, Syncros, takes the idea to another level is with the execution of the idea.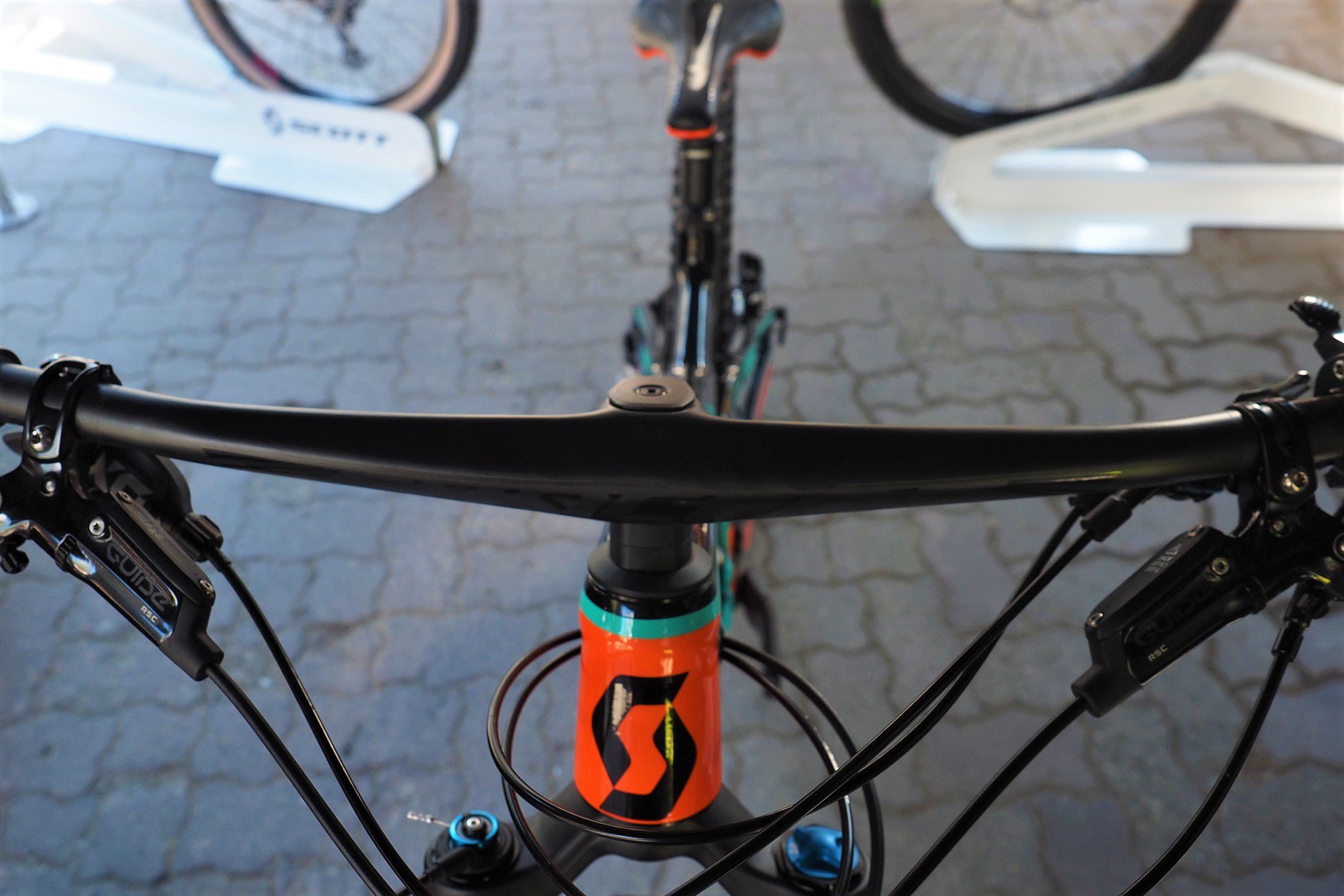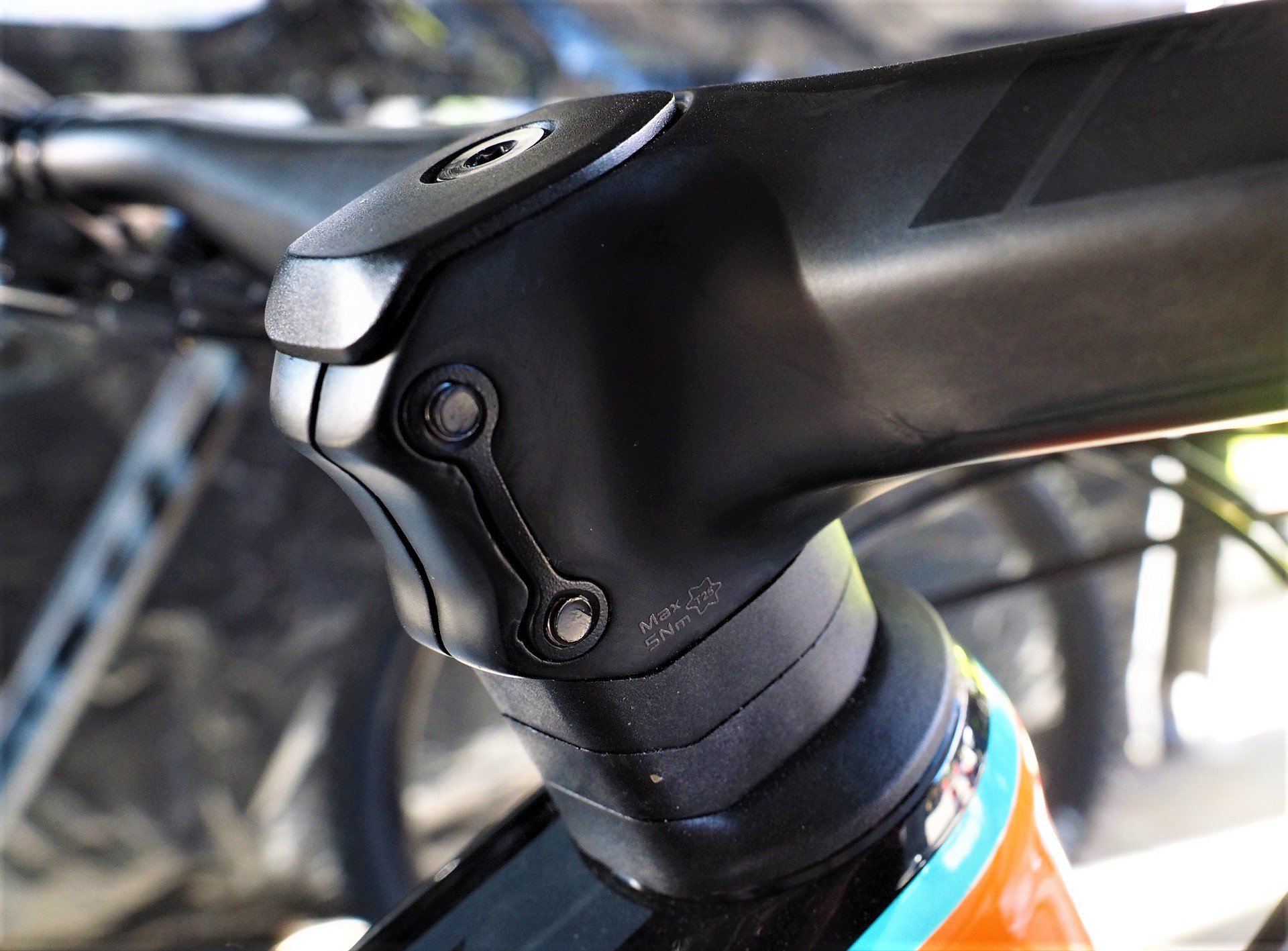 The 760mm wide bar system comes with three different stem lengths: 40mm, 50mm, and 60mm. It has 9° backsweep, 5° upsweep and 12mm of rise. Since the handlebar cannot be rotated, those numbers will be true for any bike that shares the Genius' geometry. That's 65° static head tube angle. 
In addition to the clean looks, the claimed weight of 290 grams for the bar and stem is very impressive. The bar stem combo will be available from any Scott Bicycles dealer with a price to be announced.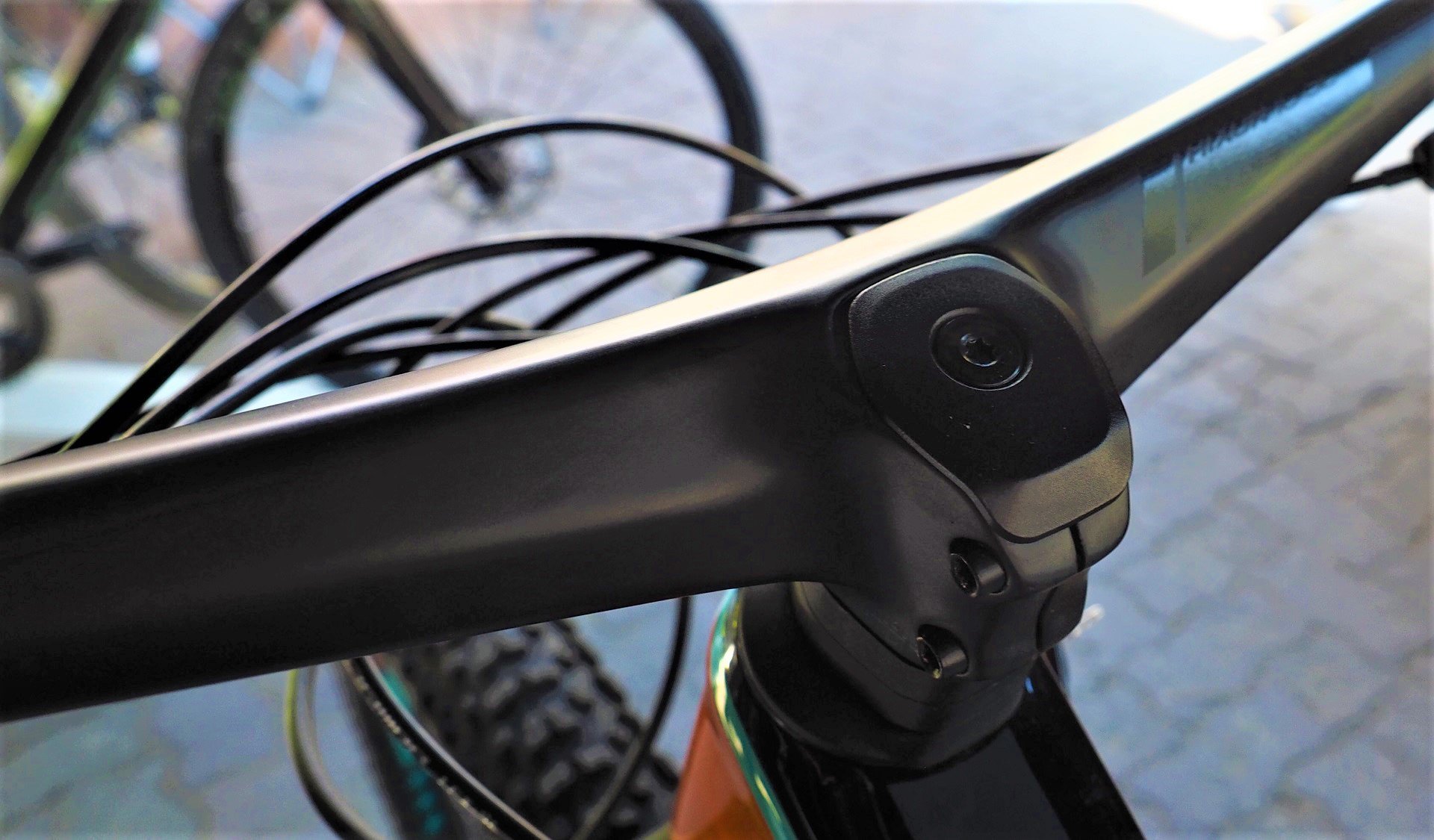 Fender Time
Longer, lower, slacker, new colour and call it 2018 - cynicism aside every bike company is trying to separate their machines from the herd at any price point. From Specialized's new SWAT CC tool to Scott's Hixon integrated bar, it's the little details that differentiate a model from the competition, especially at the highest price points where drivetrain, suspension, wheels, tires, and brakes should all be dialed. 
Scott's BC sales rep Kelly Servinski was quick to point out the bolt-on fenders that Scott is making, again under their Syncros component name, for Fox forks.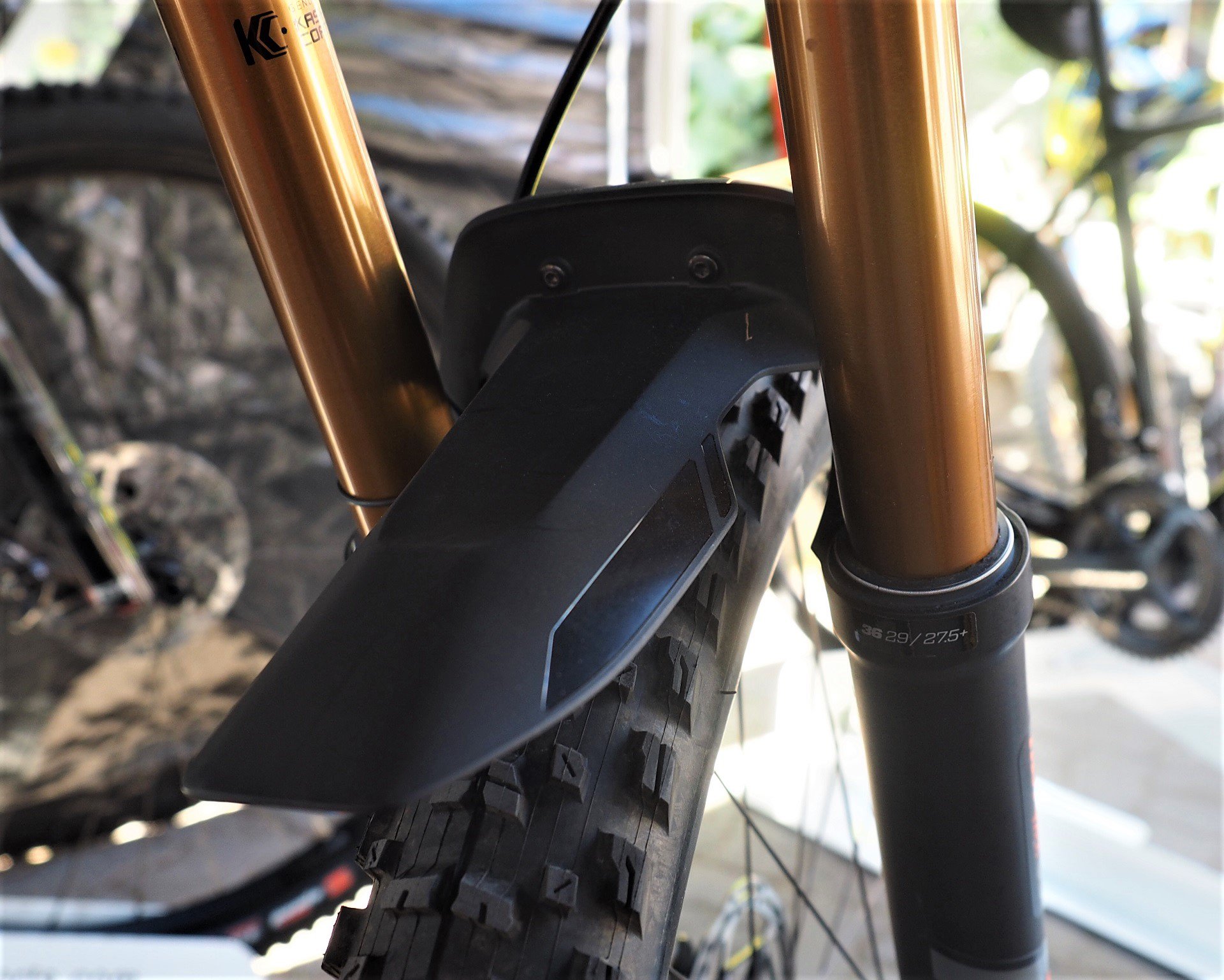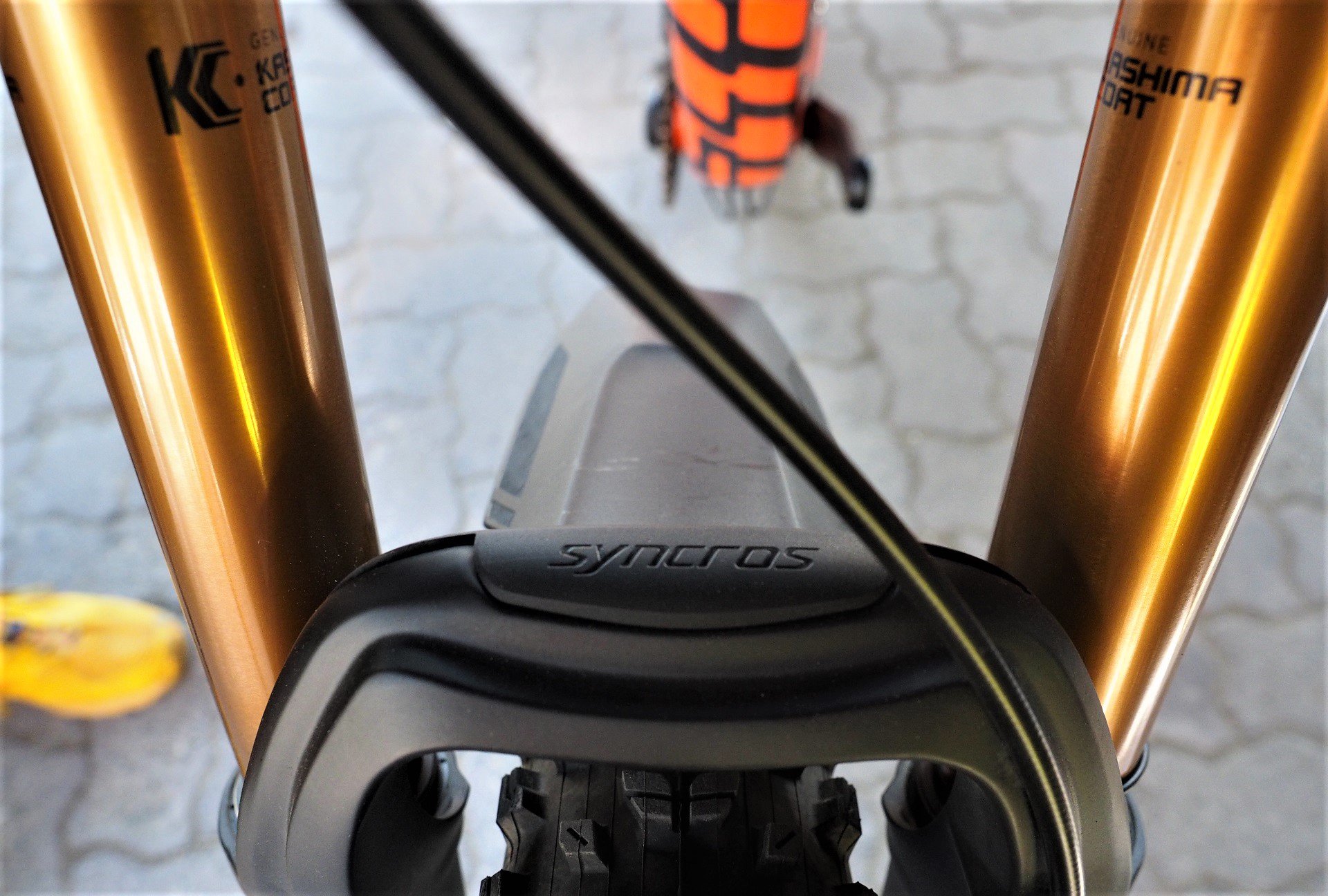 Looking at the fender on my own bike, the four zip ties holding it in place now appear ugly and superfluous compared to the factory appearance of the Scott model. 
For $20 (CAD) I can see this being a very popular option for any compatible Fox fork owner riding in wet conditions. 
TwinLoc
There has long been a divide between customers who will gladly accept additional cable-actuated features and those that prefer as minimalist a cockpit as possible. I'm firmly in the latter group. 
Scott has long appealed to the first group while at the same time working to make their bikes more palatable to riders that can see the benefit of their remote traction and lock-out system but can't stomach the two extra housings. 
The new TwinLoc under the bar setup integrates the engagement and release functions of the TwinLoc and the dropper post remote with the grip for their cleanest looking setup yet, making it an intriguing option for maximizing the type of rides being tackled on a 150mm 29er.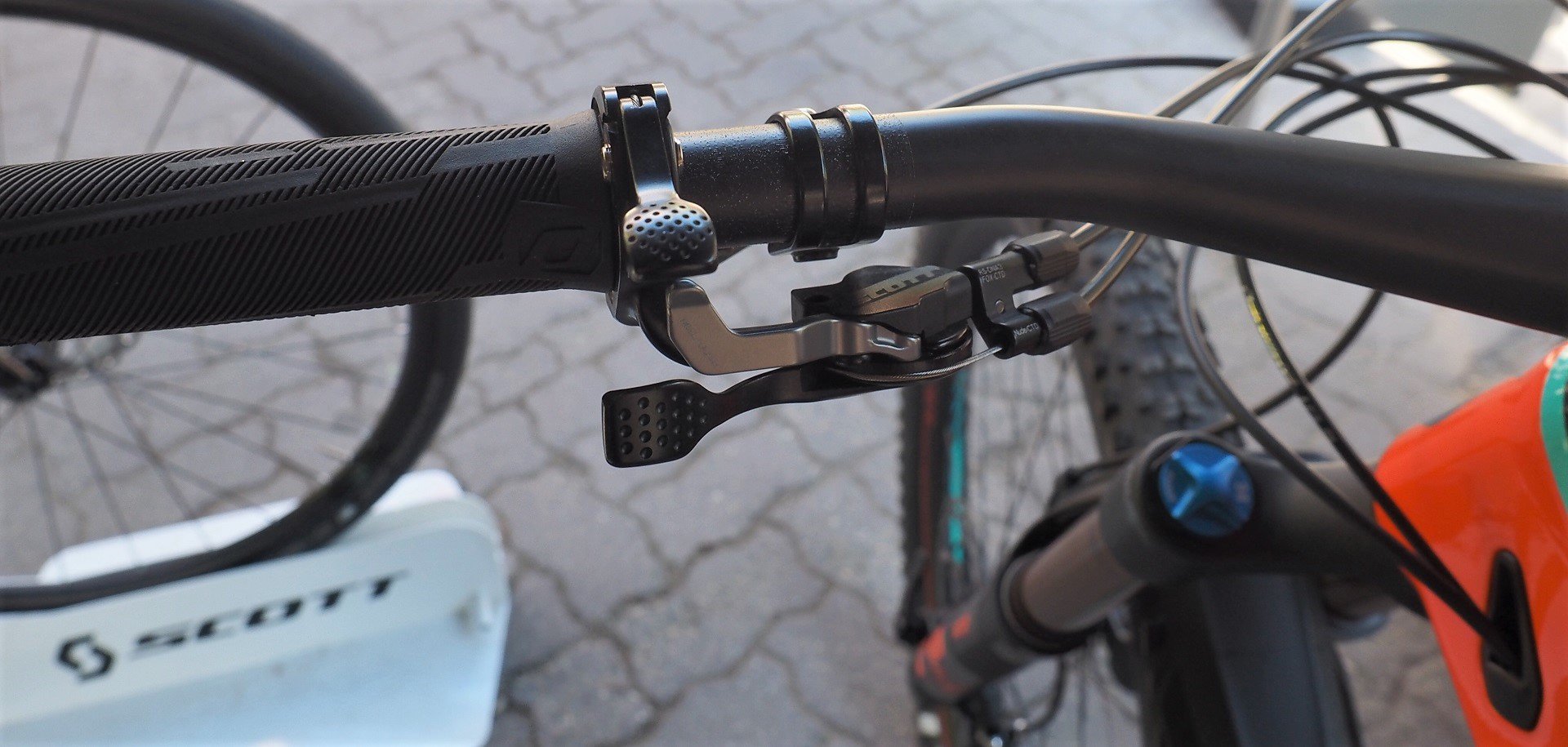 Details
Bikes these days are amazing and as geometry and wheelsize seem to coalescing for the most part, it's the small details that will separate one great riding bike from another. Value, performance, supporting riders, supporting trails and curb appeal all matter. Telling a unique story - like TwinLoc - in a way that doesn't disrupt the above criteria is also going to be a key. 
For more information on Scott Bikes and their Syncros components brand check here.