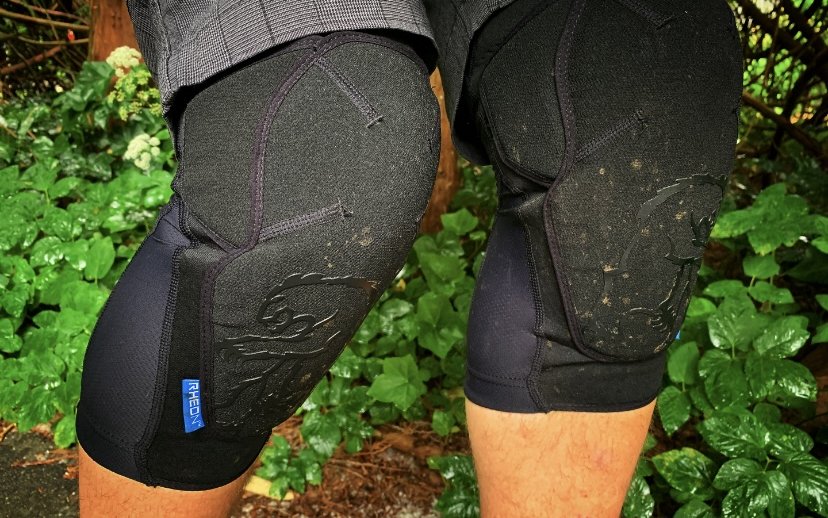 REVIEW
Chromag Rift Knee Guard
Maximal knee protection, minimal package
When I received the box for the Chromag Rift knee pads, I immediately thought that there had been some kind of mistake - Chromag must have sent me a pair of gloves by accident. No, no, the small box definitely says "RIFT Trail Knee Guard" on the front. Perhaps there's another box with the other pad in it? No, no - they're both in there. Wow.
Over the years, I've tended towards bulkier knee pads that subliminally speak to me with promises of excellent protection, and it doesn't take a rocket scientist to figure out that bulkier padding often means better protection. But mountain bike armour has experienced a technological shift in recent years, and the advent of reactive polymers that stiffen on impact are allowing manufacturers to come up with armour that maintains a high degree of protection while still being comfortable to wear for long periods of time.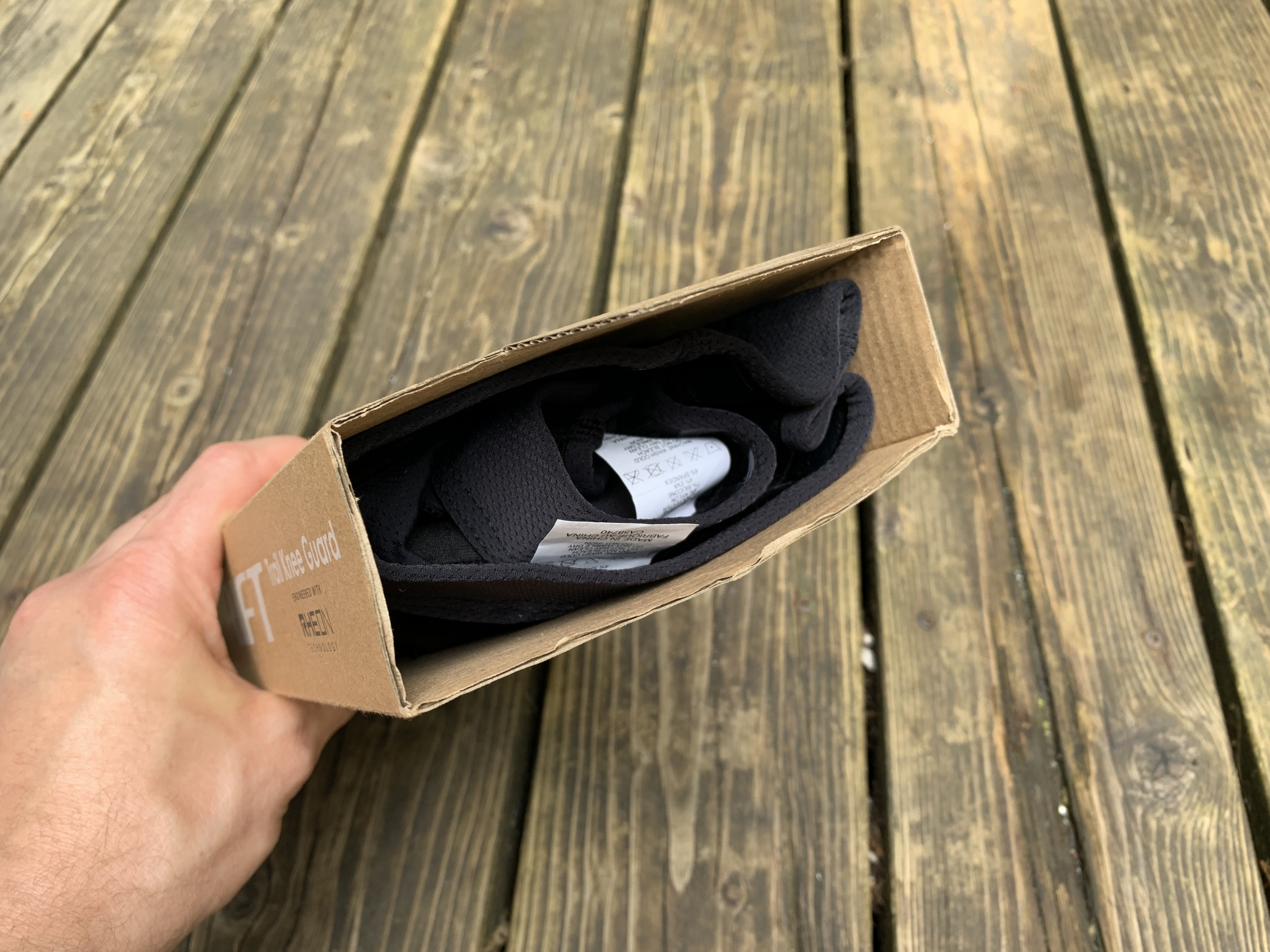 The Chromag Rift might look somewhat minimal at first glance, but clever design and the inclusion of strategically placed RHEON inserts make for a knee pad that punches well above its diminutive weight. Like other reactive polymers, RHEON is a rubber-like material that is very soft and pliable, until it is subjected to an outside force (i.e. those pointy, hard AF, immovable rocks that inevitably seem to find your kneecaps in the event of a crash). RHEON strengthens and stiffens on impact, providing increased protection over a standard polymer. The RHEON inserts are permanently encased in an abrasion-resistant aramid shell, with a breathable airprene backing material for structure and comfort. The mesh material that holds everything together is thin, stretchy, and comfortable while pedaling. Chromag claims that the Rift is fully machine washable, although I'd be inclined to stick to the delicate cycle to help preserve the thin mesh and stitching that holds everything together. Available in 5 sizes from XS to XL, the Rift is CE certified to EN 1621-1:2012.
One of the secrets to the Rift's slim profile is the absence of any kind of velcro adjusting straps. Instead, the highly elasticized cuffs feature silicone grip strips, which work in concert with the unique calf gusset to securely lock the pads in place. I was initially unsure about the lack of any kind of adjustment strap, but my concerns were unfounded, as the Rift is excellent at staying in place - even after sweat-drenched, daylong missions. The shape and slim fit of the Rift works well with shorts or pants, and the lack of any velcro means they will never catch or snag on whatever else you happen to be wearing.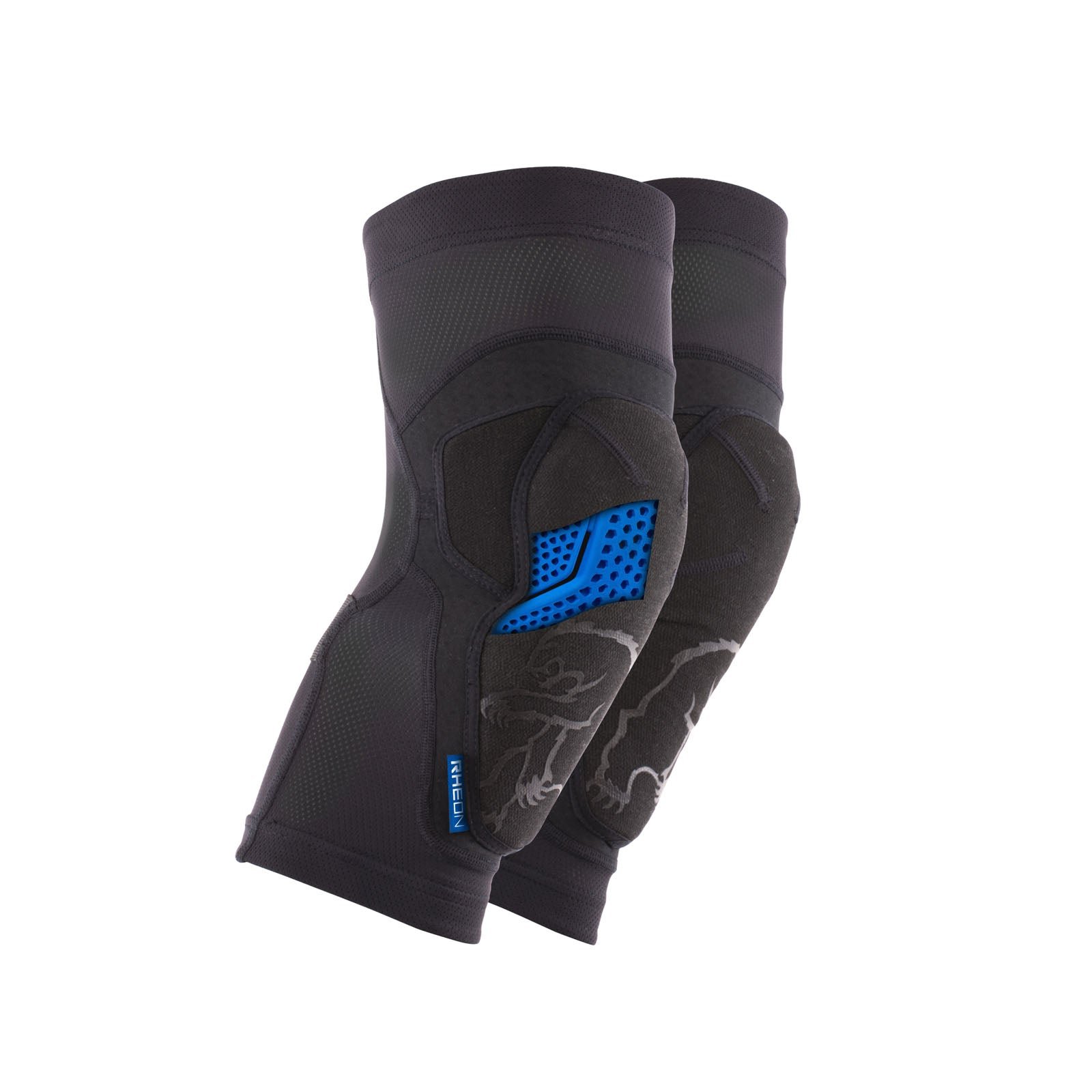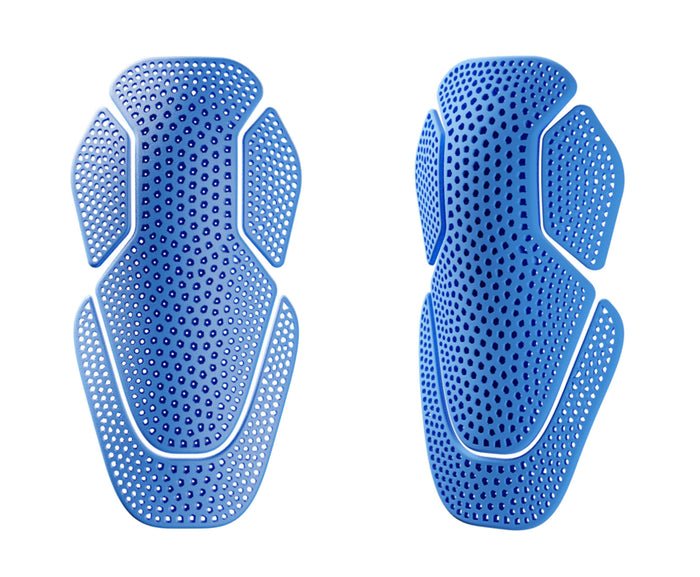 Chromag set out to make a knee pad that would be comfortable and protective for any ride, and after several weeks with the Rift, I can confidently say they've succeeded. While the pads feel a bit warm when you first put them on, I think this is mainly a side effect of the very snug and secure design that keeps them in place so well. Even without the benefit of any kind of adjustments, the Rifts just glue themselves to your knees, and are quickly forgotten about as the pedaling begins. So strong is their ability to stick to your legs, caution must be taken when removing the Rifts from your legs, in order to prevent overstretching or tearing them. The safest, most effective way to remove these pads is to slowly inch them down your leg, sliding top then bottom incrementally until the silicone gripper bands release their tight grip. This observation on how sticky they are is in no way a criticism of the Rift - indeed, this is a very big selling point in my opinion. After years of struggling with various brands and styles of knee pads that refuse to stay in place, Chromag seems to have cracked the code with the Rift.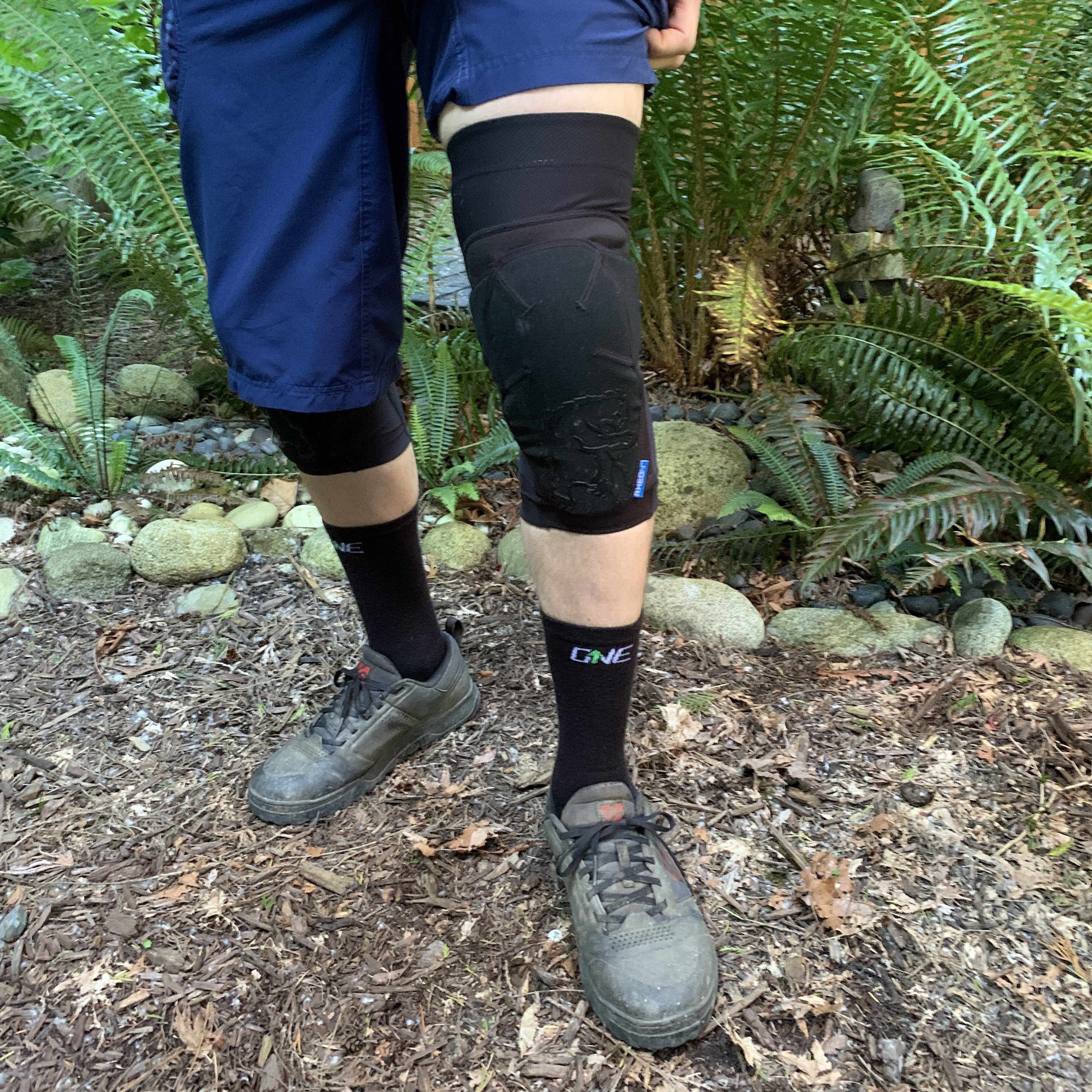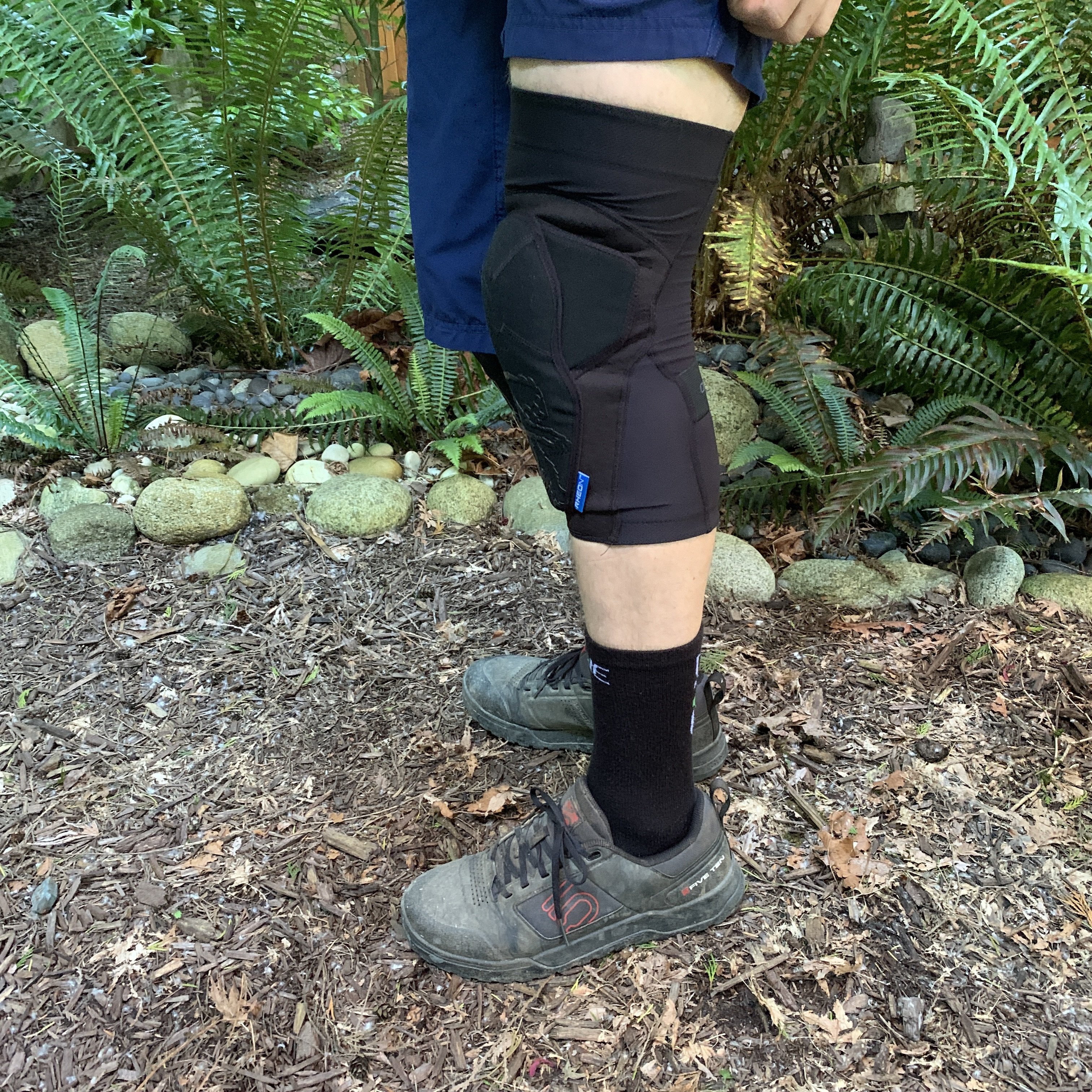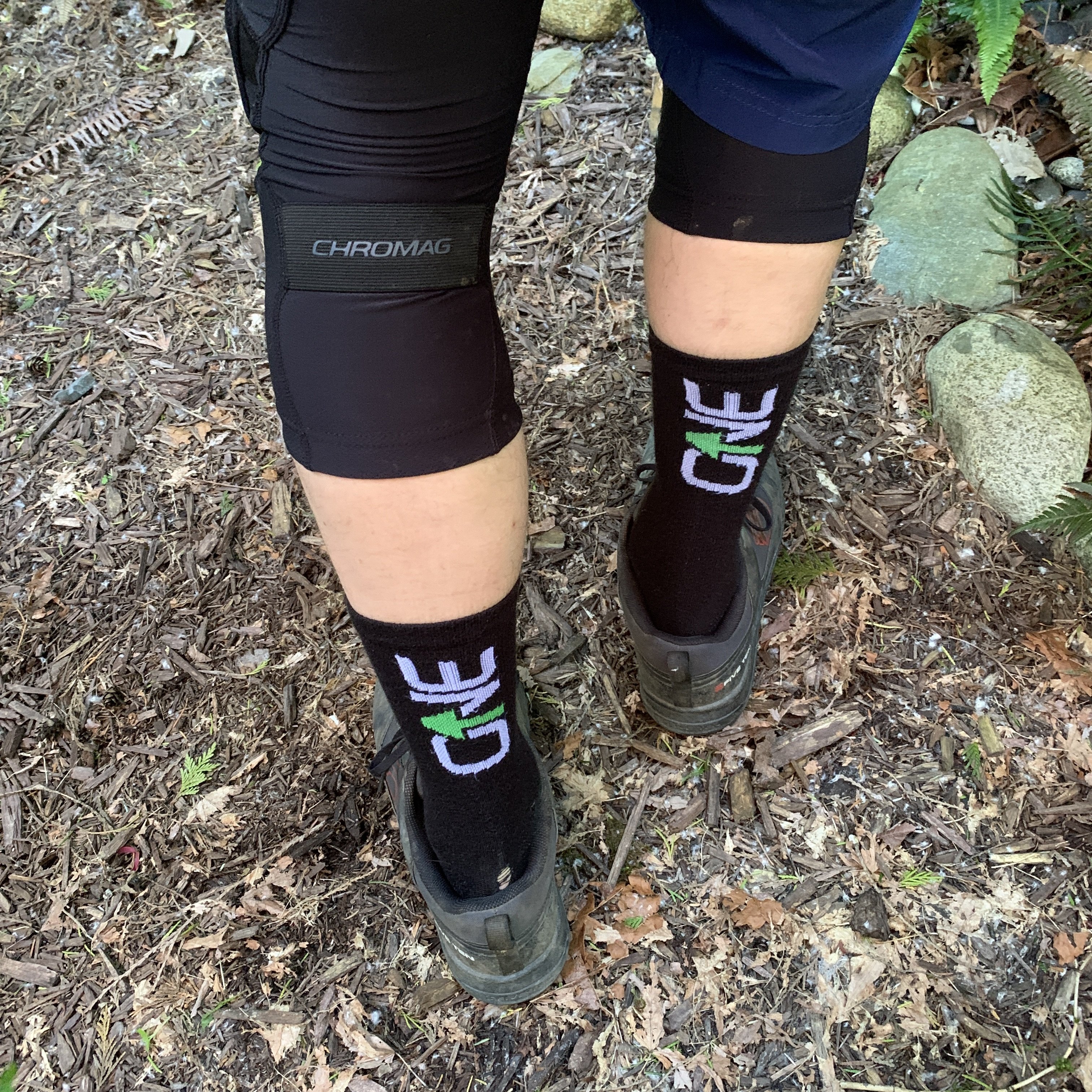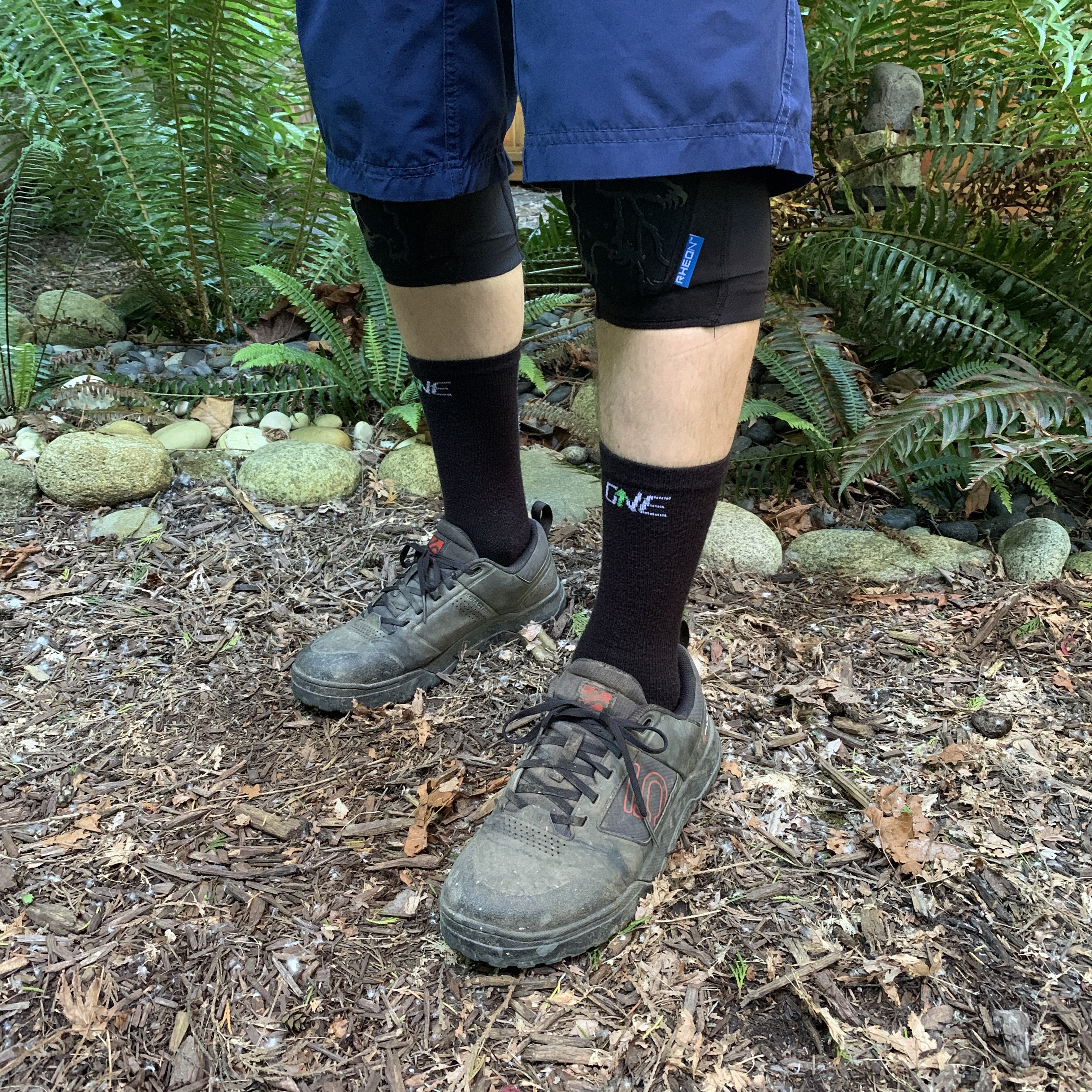 Aside from being a bit warm, the Rifts are easily one of the most comfortable knee pads I've ever worn, and with no pressure points or chafing spots to speak of, I had no problems spending several hours at a time pedaling in them. In stark contrast to other knee pads I've worn, I wasn't desperate to get out of them as soon as the ride was finished - I often forgot that I was wearing them. There are certainly pads out there that breathe a bit better, but as far as overall comfort goes, the Rift is very hard to beat.
Chromag calls the Rift a "Trail Knee Guard", but I personally would have no reservations about running these pads in the bike park, or while DH or enduro racing. I've experienced one slight rock strike during a crash that resulted in zero damage to knee or pad. Possibly the most important protective measure of the Rift is its ability to stay exactly in place for extended periods of time - because what good is a knee pad, if it has slipped halfway down your leg at the time of a crash? The RHEON padding seems to be in all the right spots, and is not present where it's not needed - and with that in mind, I have no doubt that the Rift is as protective as the far bulkier knee pads in my closet.
Chromag has knocked it out of the park with the Rift Trail Knee Guard, and I can't stress enough how impressed I am with the overall comfort of this pad. The Rift is in a league of its own when it comes to staying put on your knees, and for that reason alone, they are certainly worth a second look.
Chromag Rift Knee Guard - 145 CAD / 125 US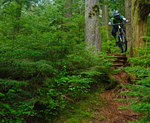 Ryan Walters
Age : 40
Height : 1803mm
Weight : 86kg
Ape Index : 1.03
Inseam : 787mm
Bar Width : 780mm
Preferred Reach : Pretty comfy at 487mm these days.