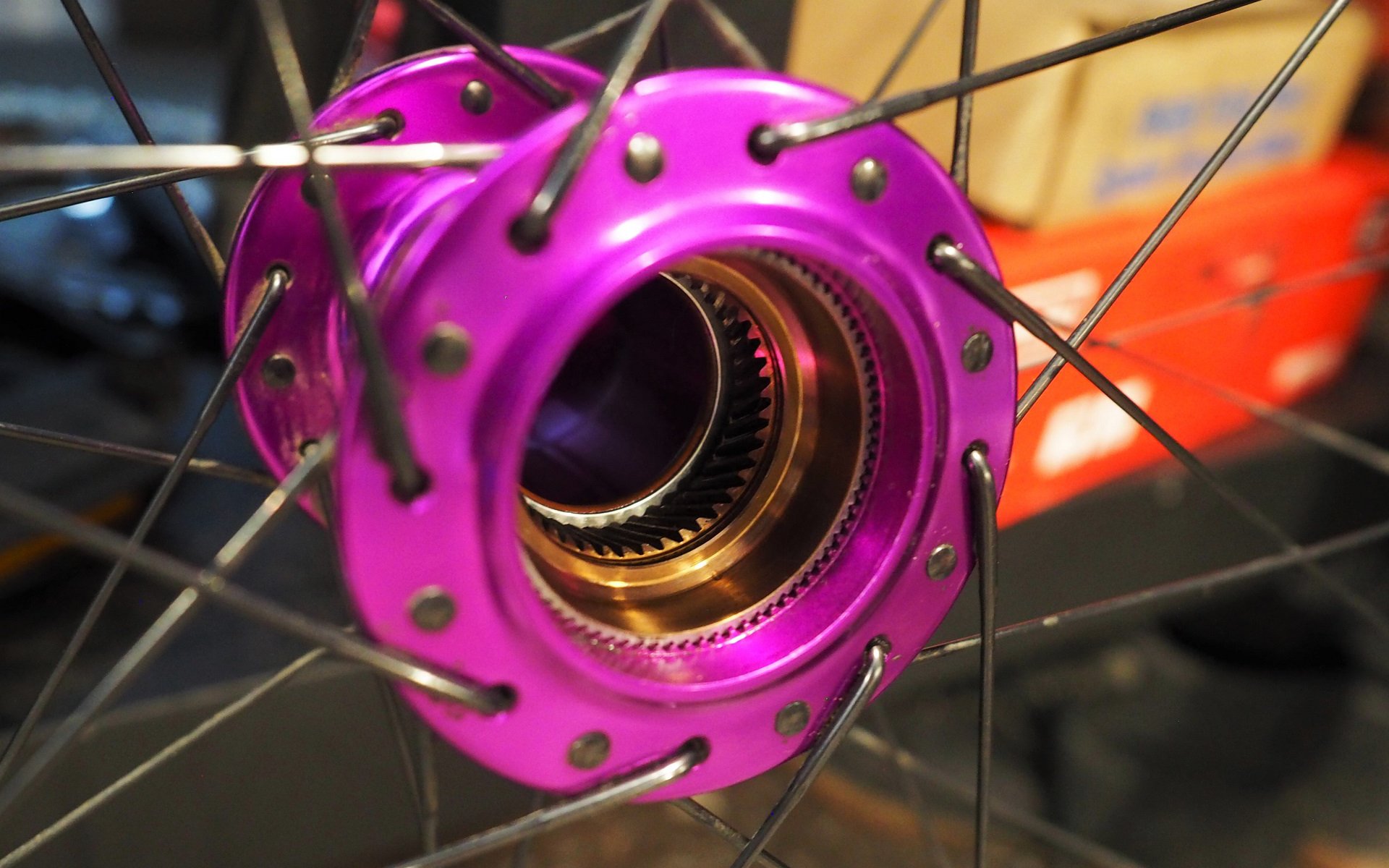 TEARDOWN
A Chris King RingDrive Hub Experience, Part II (2 Yrs Later)
Previously On NSMB
It seems like a decade has passed since I started riding this set of King hubs. In actuality, it's only been a couple of years but they are, in a way, relics of an earlier time. They use ISO 6-Bolt rotor mounting, a standard King no longer supports. They're anodized purple, a colour King doesn't currently offer. They even predate Chris King's recyclable carbon wheel program. And yet the guts are the same as they've been for over twenty years. They contain the same house-made stainless steel bearings, the same heat-treated stainless steel drive components, and use the same service tool to overhaul them.
Part 1 of this review was easy, but when should I follow up with Part 2? I've had to replace a couple bearings in my old King single speed hub - maybe that's the right time for a follow up? I never did decide on a plan and that's why it took until now to write something. After two years, and a couple of minor wipe-and-lubes, which just constitute pulling the freehub body, this Chris King hub was ready for a full overhaul, and so that's where we've landed.
I have a lot of experience with Chris King hubs. My wife has them on her bikes, they're all my brother rides, my single speed hub is approaching two decades old, and I have a number of friends who swear by them. Some of their hubs are old enough that the 'Discotech' rotor mounts are removable. The vast majority of those hubs started life as 135mm QR hubs, then were upgraded to 142 x 12mm thru-axle hubs, and quite a few of them are now being run with Boostinator kits to fit 148 x 12mm. There are a lot of clichés about bike parts lasting forever, but in my experience, these do not have a shelf life.
Aside from updating hub axles to fit new standards, the only replacement parts I've bought are a HG freehub body (I wish they still made a stainless steel option) and a couple of hubshell bearings for my single speed hub. If you don't do the work yourself there will be a labour cost associated with maintaining the hubs and they have to be serviced by someone with access to the Chris King hub tool but the cost of some local labour, and the upfront cost of the hubs that may last forever, is a very solid value. I couldn't even guess what I paid for my hubs it was so long ago. I love that.
Housekeeping
Most folks I know prefer to have matching hubsets - make, model, colour - and Chris King makes premium quality front hubs as well, which will also last forever with a simple clean-and-grease behind the bearing seal & snap-ring once in a blue moon. I'm running a matched set of purple hubs on my bike. However, in the immortal words of my mechanic friend Craig, "a front hub is a tube with two bearings."
The min-maxing choice, without committing the ocular offense of mismatched hubs (the horror!), is to take a black or silver Chris King rear hub and match it to a budget friendly front hub with the same finish. Anodized black front hubs are easy enough to come by. On the silver front, a Spank Hex J-Type is a good option that matches up nicely and has the added bonus that the Spank branding is barely visible. They're on the short list of brands that make nice stuff and could sell a lot more of it with a branding overhaul. It turns out some folks don't want the work SPANK written loudly all over their bikes.
I will lament King's choice to abandon ISO 6-Bolt rotor mounting here, and then not mention it again. As a business, I respect that it's their decision to reduce their SKU count by moving to only supporting Center Lock rotor mounting. Given that Center Lock (CL) is widely preferred for road and gravel, and that most mountain bikers don't care, if they were going to choose to just support one option then it makes sense that CL would be it. It's sad for me, as I greatly prefer 6-Bolt and can't see myself ever investing my own money in a CL hub and, therefore, never buying another King hub myself.
**Updated (thanks Kachew)** Chris King's current Boost Rear Hub is slightly different than what I'm testing here. As of 2021, whether you order them with HG, XD, or MicroSpline drivers they no longer use a needle bearing in the freehub body. They're currently available in ten different colours, including a two-tone Black & Gold that is pure class.
On the good news front, perhaps more than any used bicycle part, a Chris King hub is just a rebuild away from perfection. I'd make certain it has the current solid axle and preloader setup rather than the old three-piece axles, which were prone to failure under hard use, but even buying a 135mm QR hub, in good shape, for the right price and then springing for an axle kit will deliver years of value. Worst case, the hub may need a few bearings but that's unlikely. I've yet to meet anyone who's had to replace the drive or driven rings or one of the 1-piece axles.
Teardown Two
Bikeroom-Jeff is living in Kaslo, BC these days so our mutual friend, Nice Guy Geoff, has stepped up to help me with some teardown pieces this year. Nice Guy and I share a love for the functional art at the pinnacle of premium bicycle design, like Chris King's hubs, and also for min-maxing solutions to keep folks riding. We've turned wrenches together in the heart of the pandemic parts shortage fixing 'unserviceable' parts that couldn't be replaced to the sounds of Pokey LaFarge, Tom Waits, No Doubt, The Coup, and occasionally the soundtrack to Disney's Robin Hood (1973) so I'm hoping that as we develop our process the amount of fun we have around bikes comes through in our work.
This teardown is somewhat anti-climatic. Spoiler alert and all that, but we didn't replace a single part so in some ways this is a duplication of the first teardown that I did with Jeff, just two years later and with some cleaning required. The needle and the cartridge bearing in the freehub body were filthy, the drive system was gunky, and generally performance had degraded extensively from the broken-in high point a few months after I started riding the hub. Input a bit of time, clean everything up, add some King bearing grease and Ring Drive Lube 2.0, and the hub is running smoother and faster than new.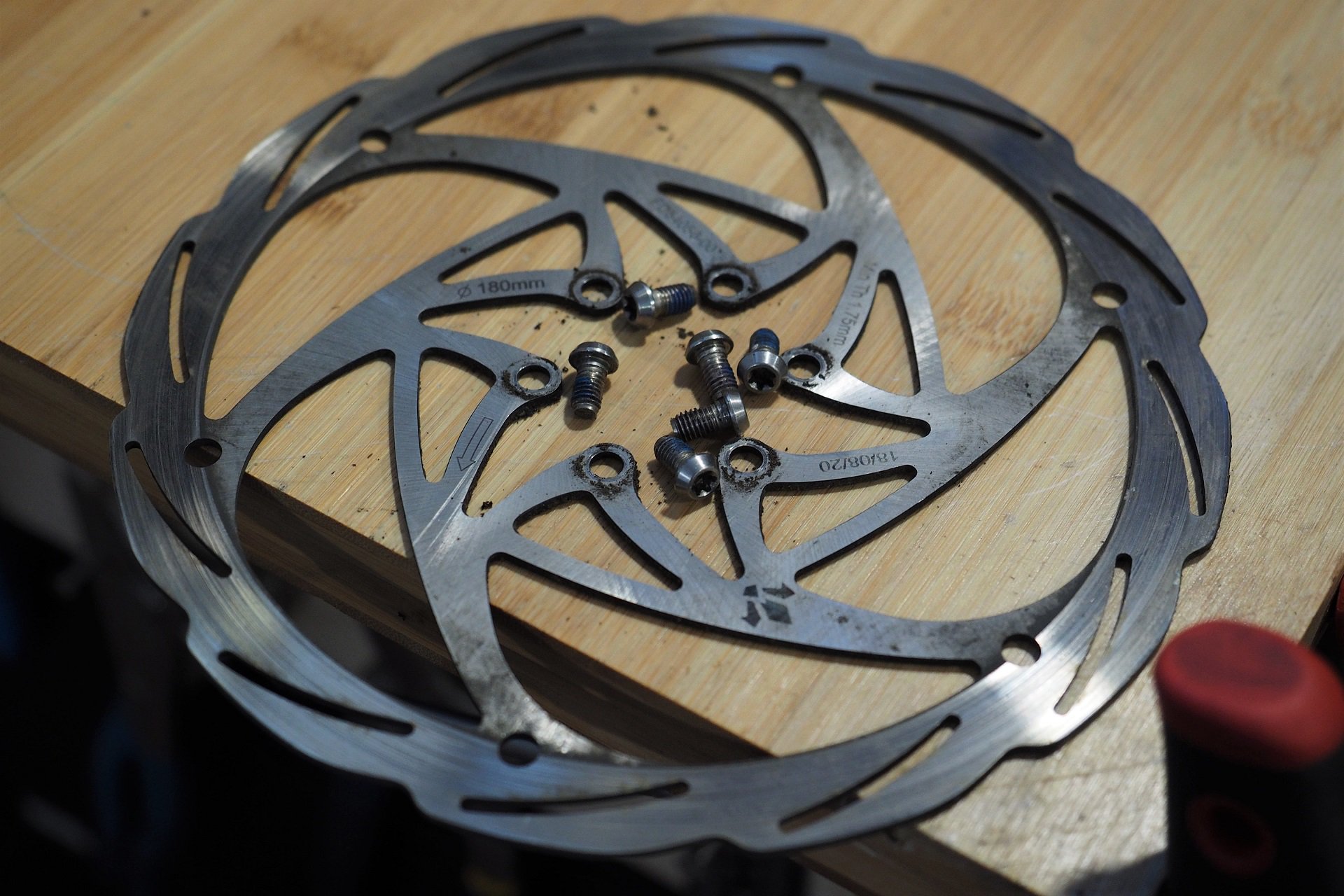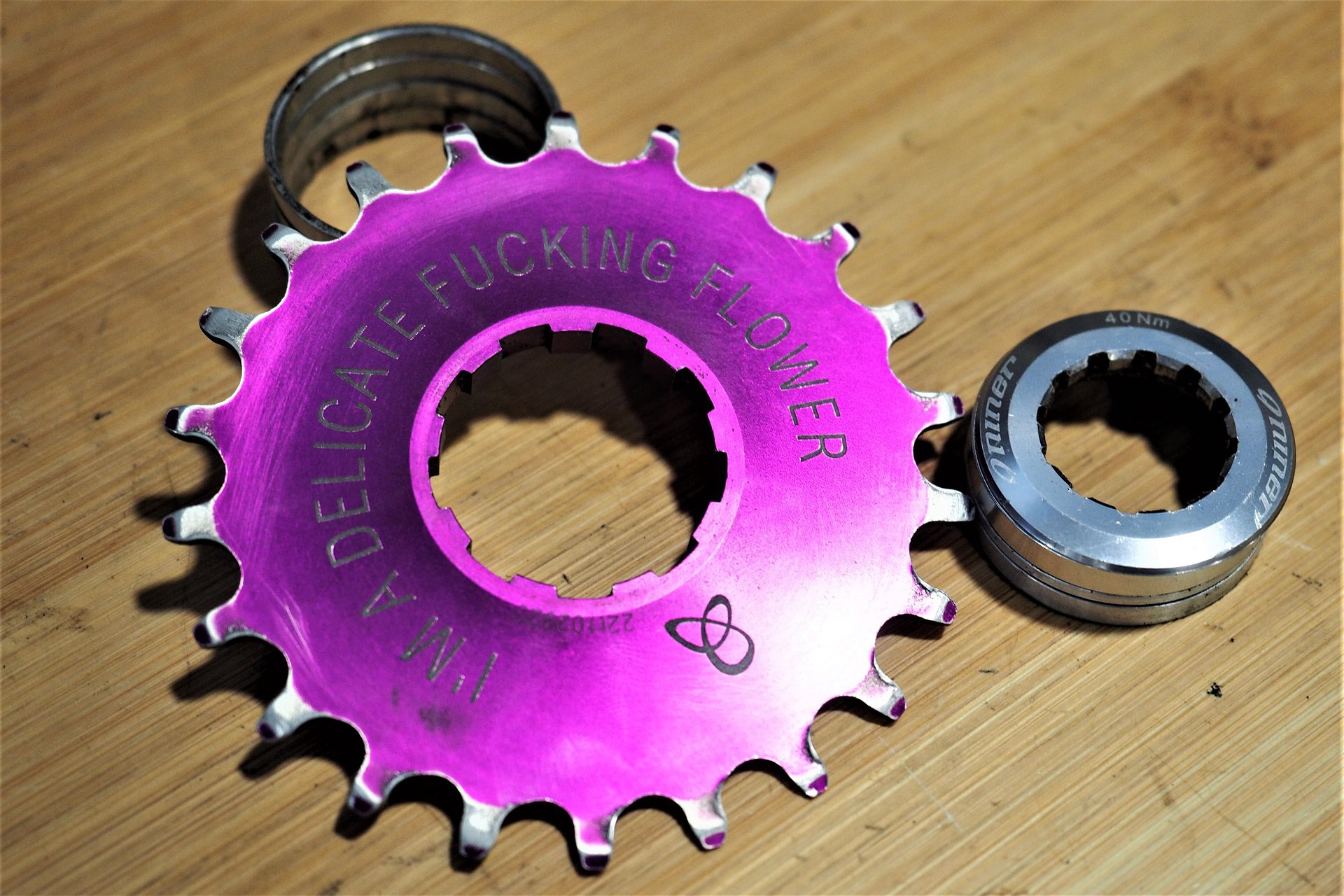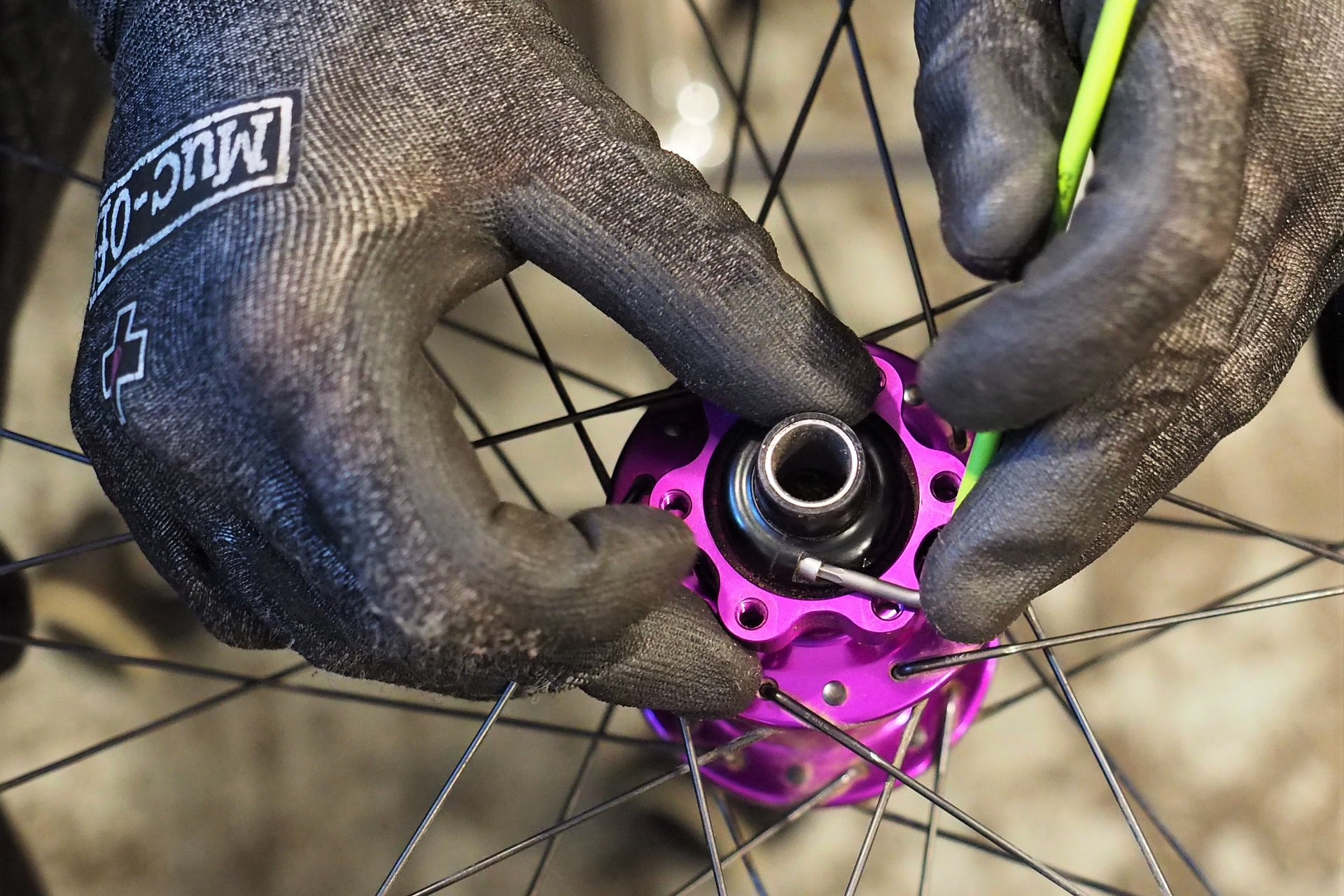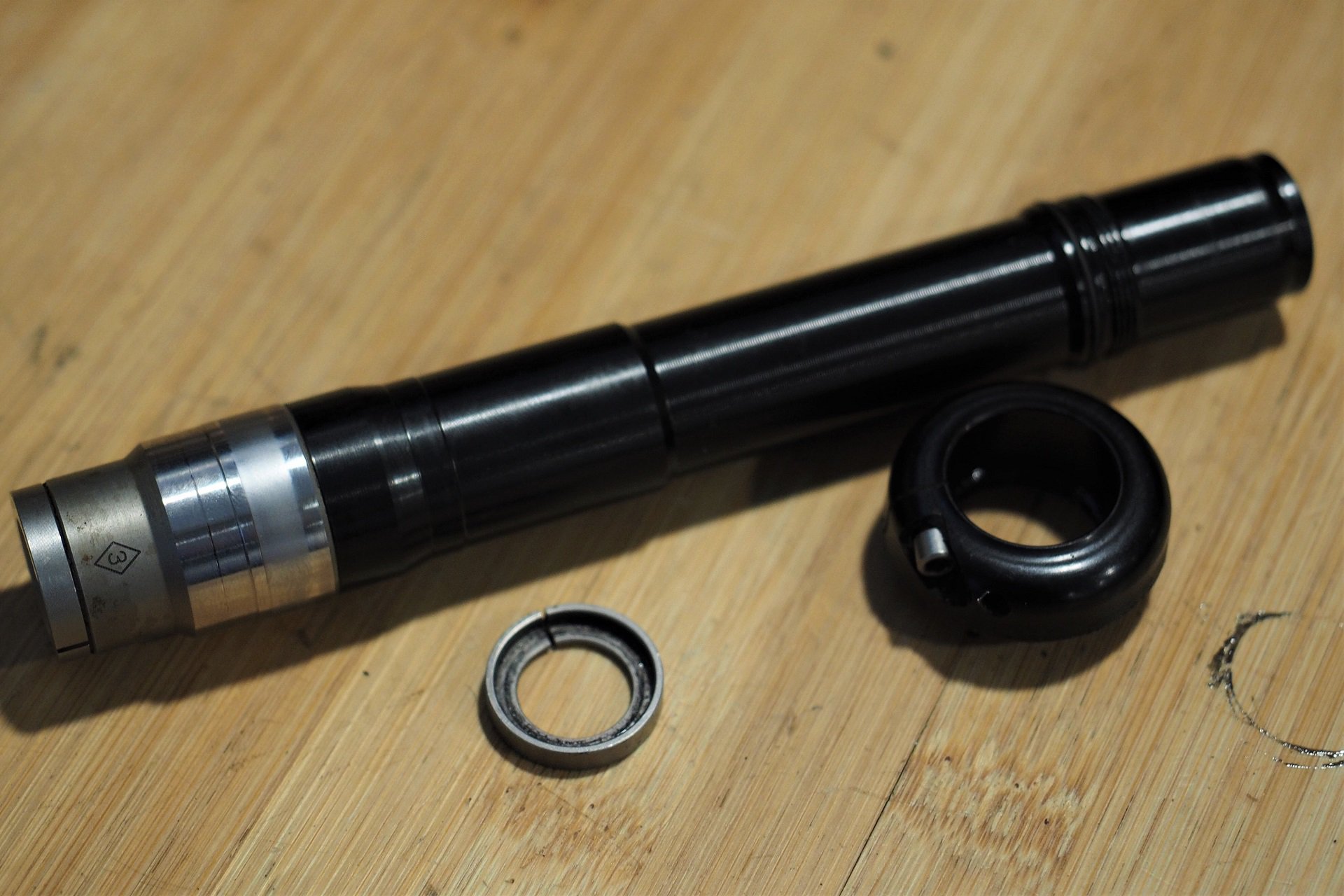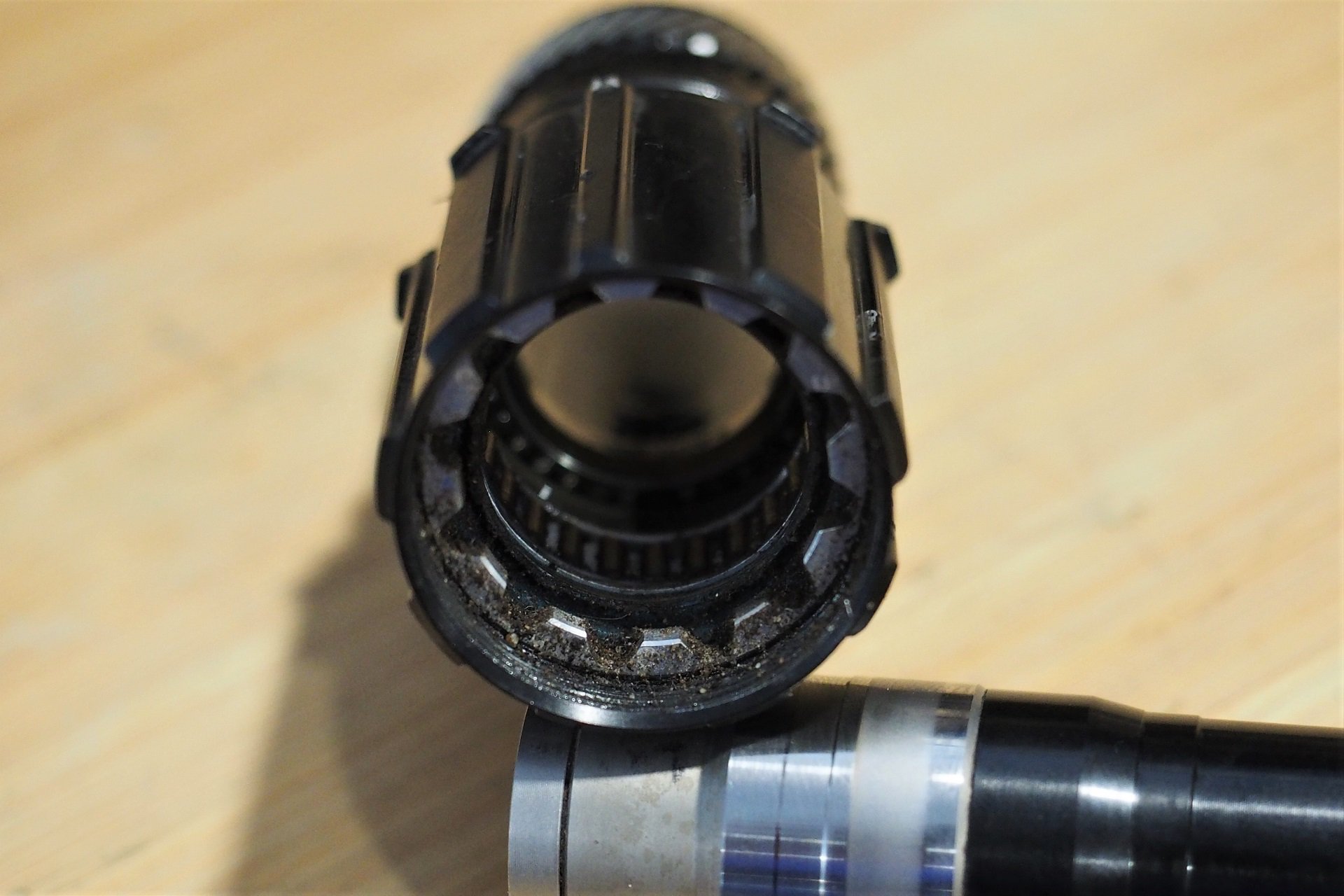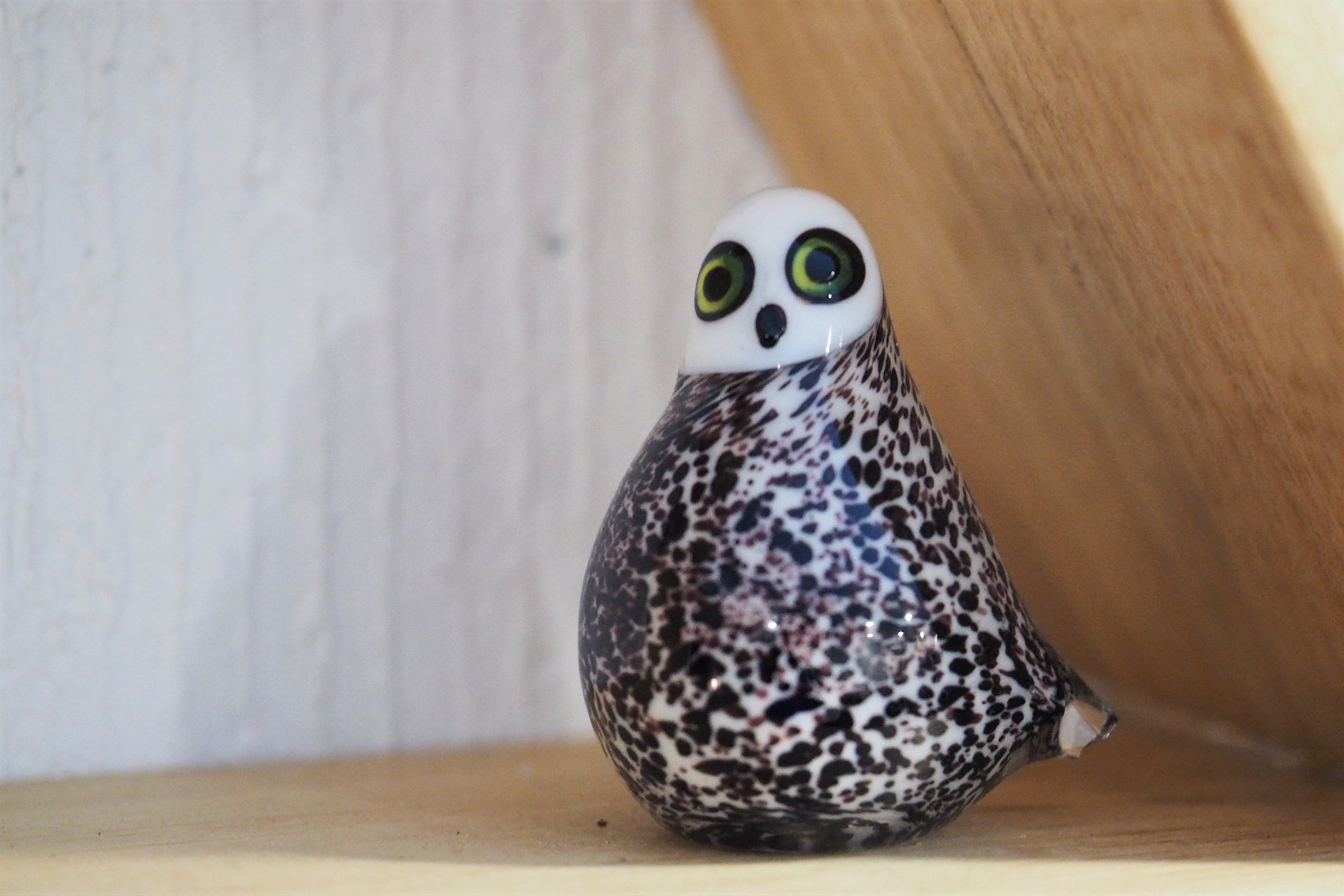 If you're servicing your own King hub for the first time, I'd recommend taking your time with the tool to make certain that the bearings are fully captured before you start swinging your hammer. Your plastic or hard rubber-headed hammer, of course. In fact, if you haven't used the King hub tool, or haven't used it for a while, then I'd recommend browsing through the hub tool manual a couple times. I'd consider myself fairly decent on the tools and if I have even a moment's doubt I always RTFM. It's saved me many, many, times.
Another piece of advice, do your hammering over a receptacle of some kind, like a cardboard box. The Chris King bearings are full serviceable, and rebuildable, provided you have all the the ball bearings. But, the ball bearings are stainless steel so if a bearing comes apart during removal you can't use a magnet to pick up the small-scale spheres. Take it from someone who's crawled around a shop with other adults searching for that one missing ball bearing, after hours on a Friday night, for a bike that had been promised the next morning; before you start swinging have a good idea where stuff is going to go.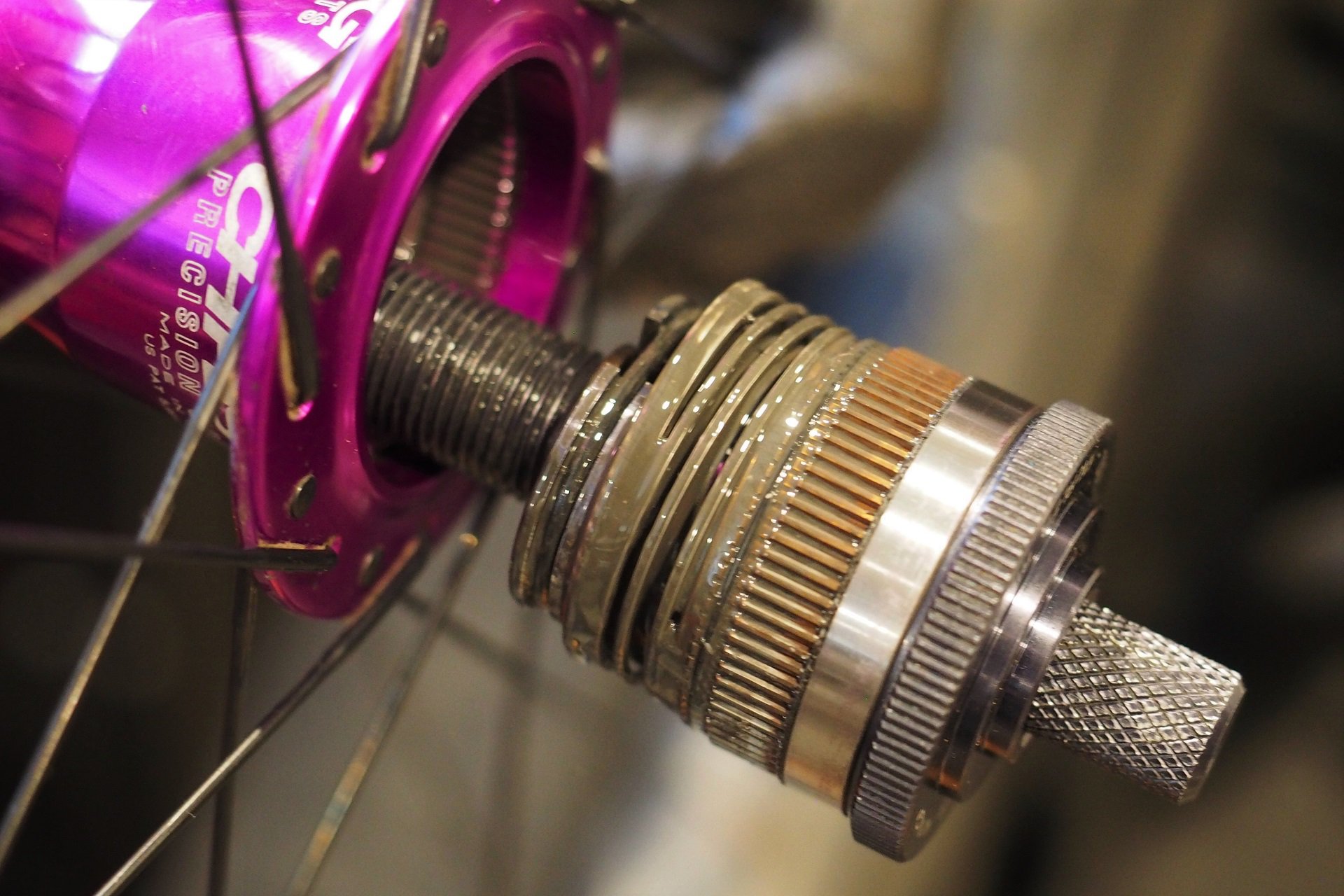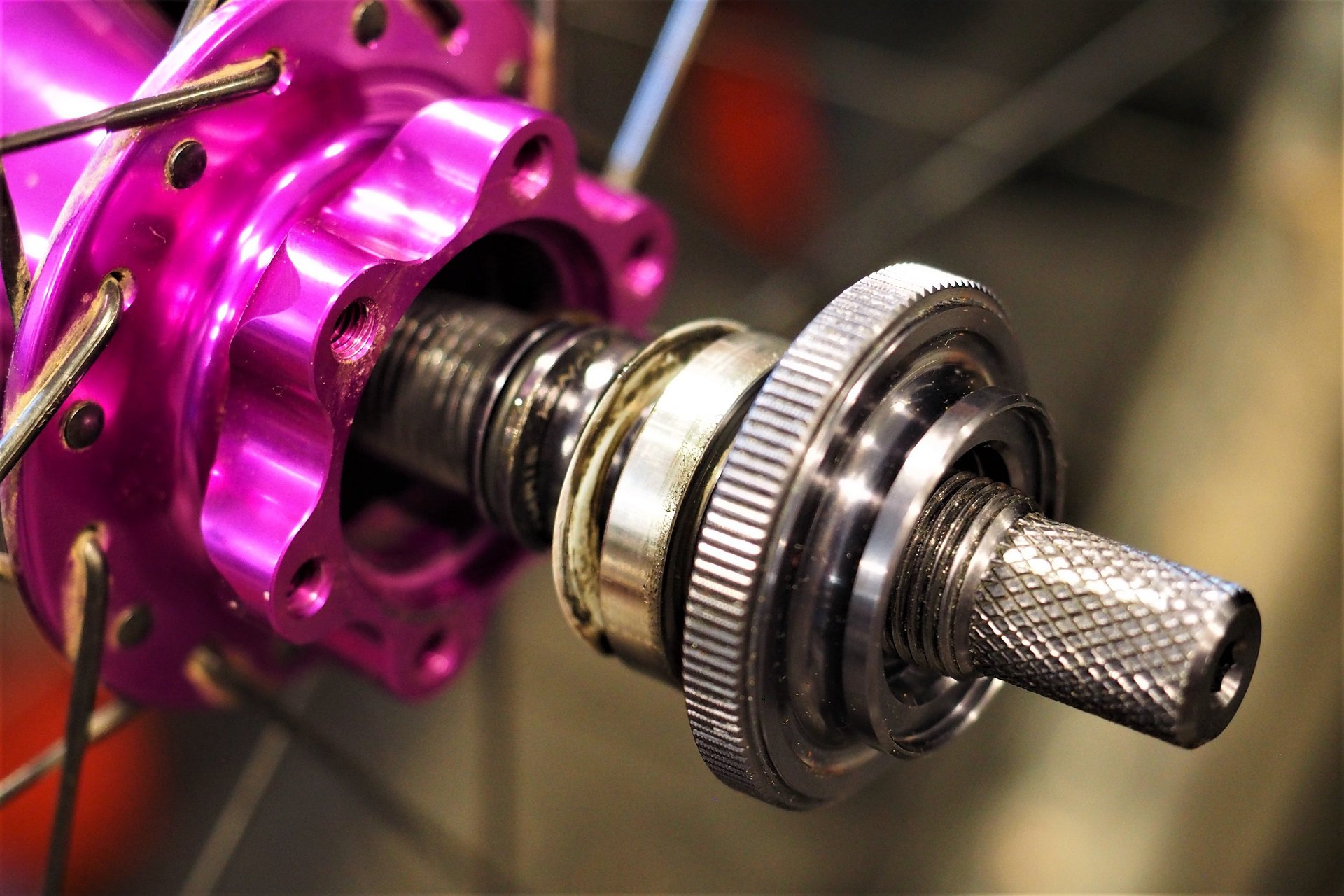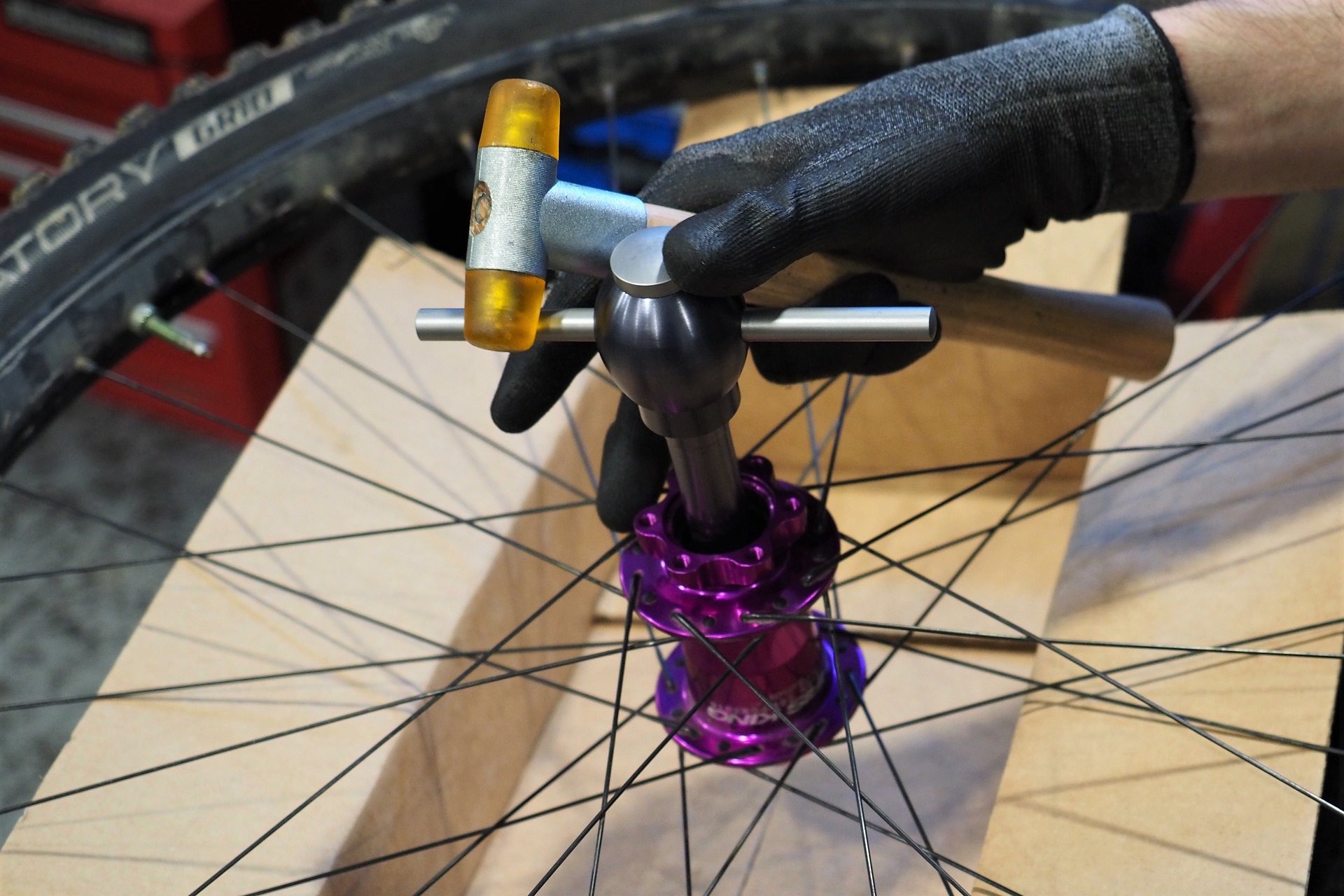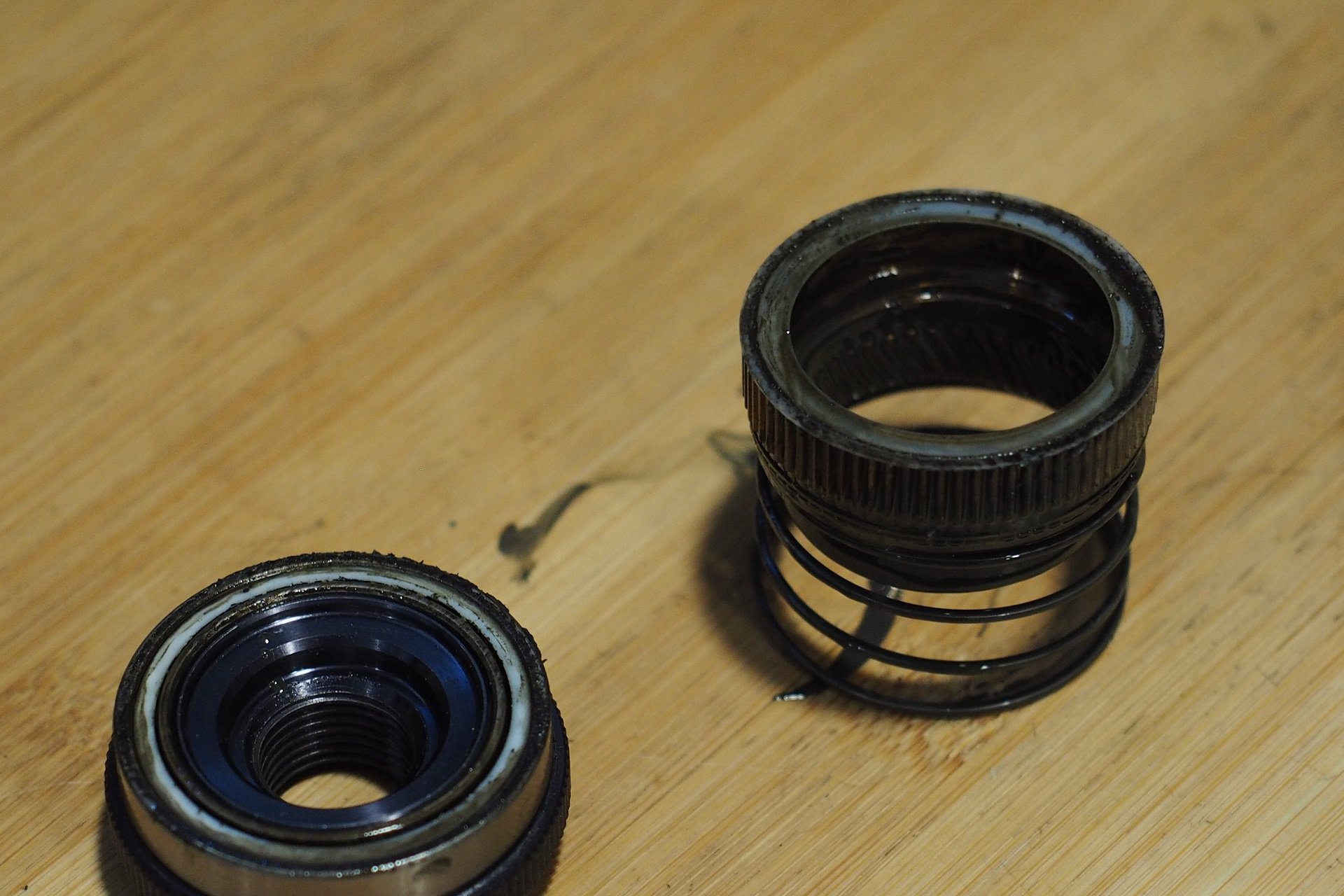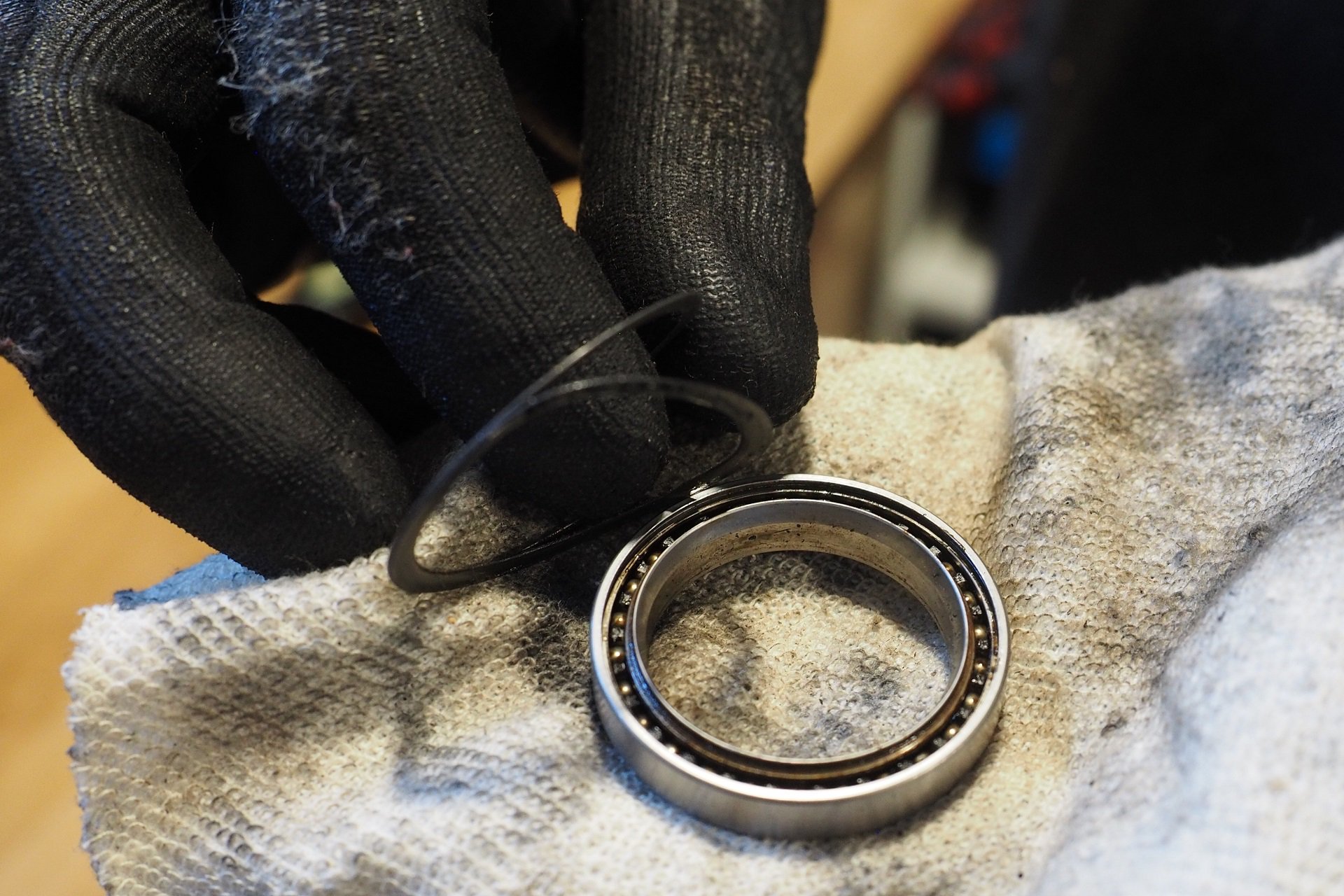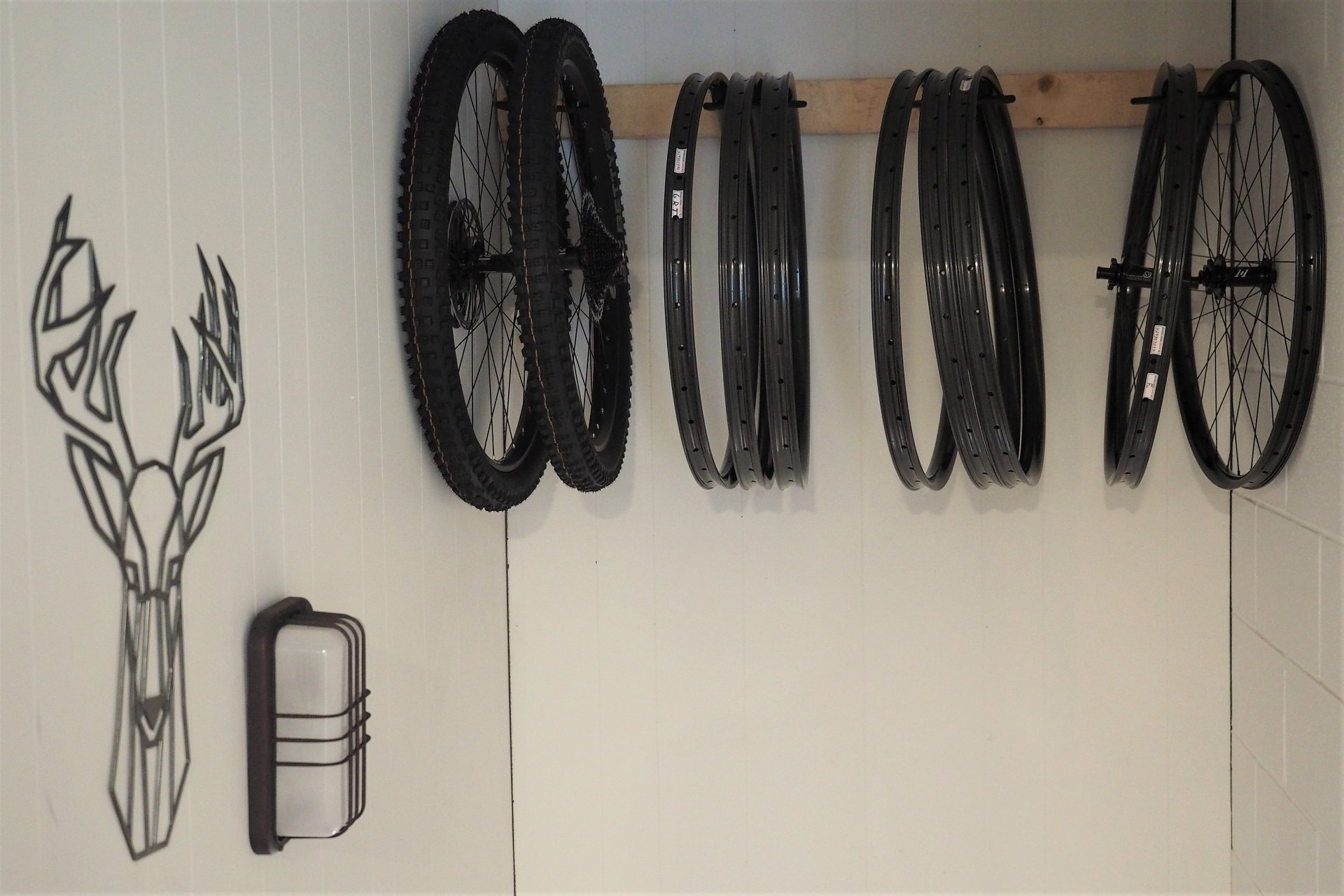 There are two takes on preloading hub bearings, and when it comes to premium hubs this will largely come down to your personal preference. Hubs like Chris King, Onyx Classic, and Project 321 use a preloader ring that gets locked into position on the axle by tightening a screw. This allows for optimum bearing preload adjustment and also allows for an awful range of over- or under-tightened bearing preload. Other premium hubs, like the Industry Nine Hydra, rely on the frame axle, which also holds the hub in place, to preload the system.
I'm not bold enough to suggest there's a right or wrong way here, and I've experienced good and bad examples of both preload systems. Personally, it's like choosing between being able to adjust the rotation of my handlebar in my stem, versus a one-piece unit. The non-adjustable system may be perfectly dialed, but I still like being able to adjust it myself to be certain. For other riders who want the simplest setup, a premium hub without a preload collar is going to be the winning choice.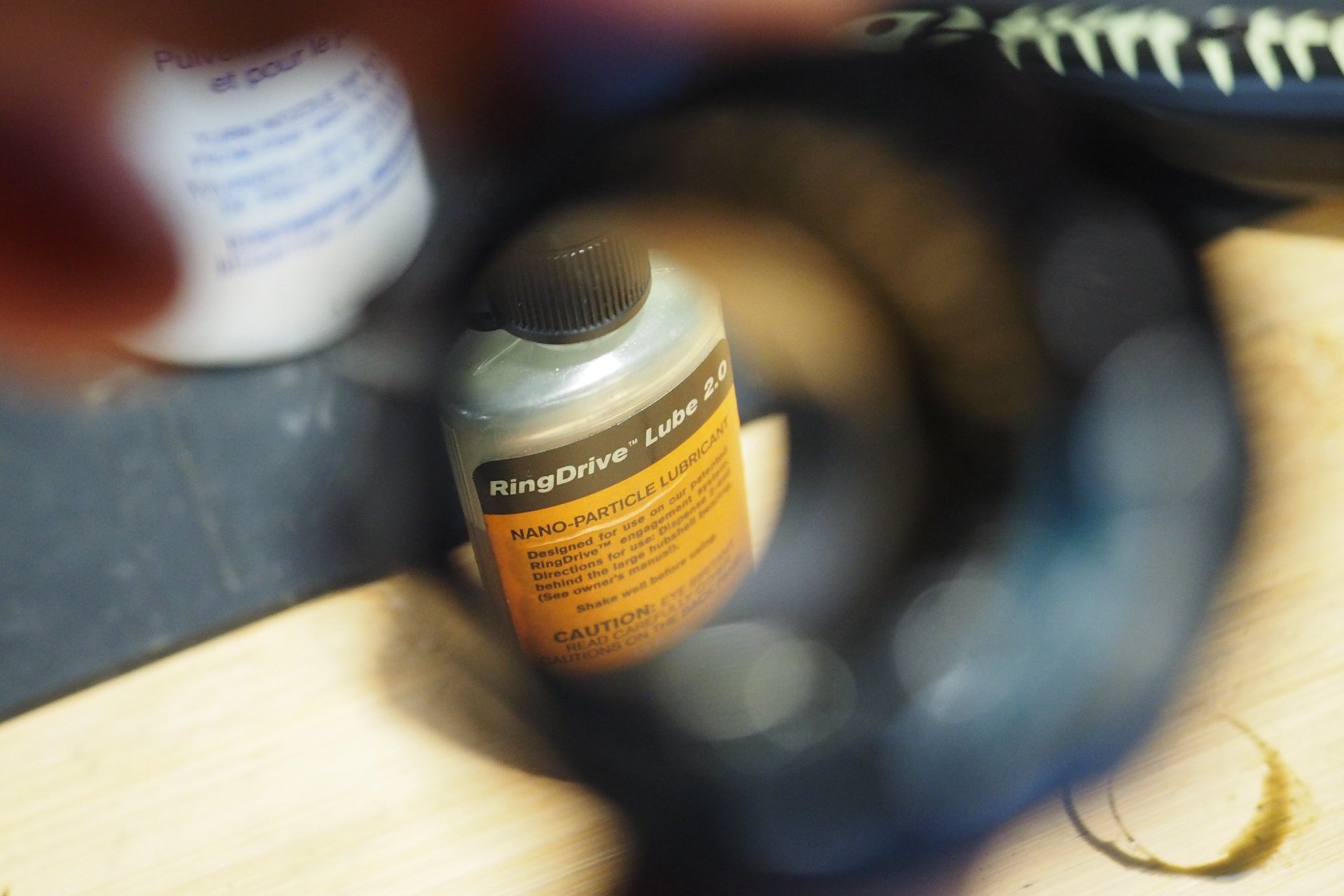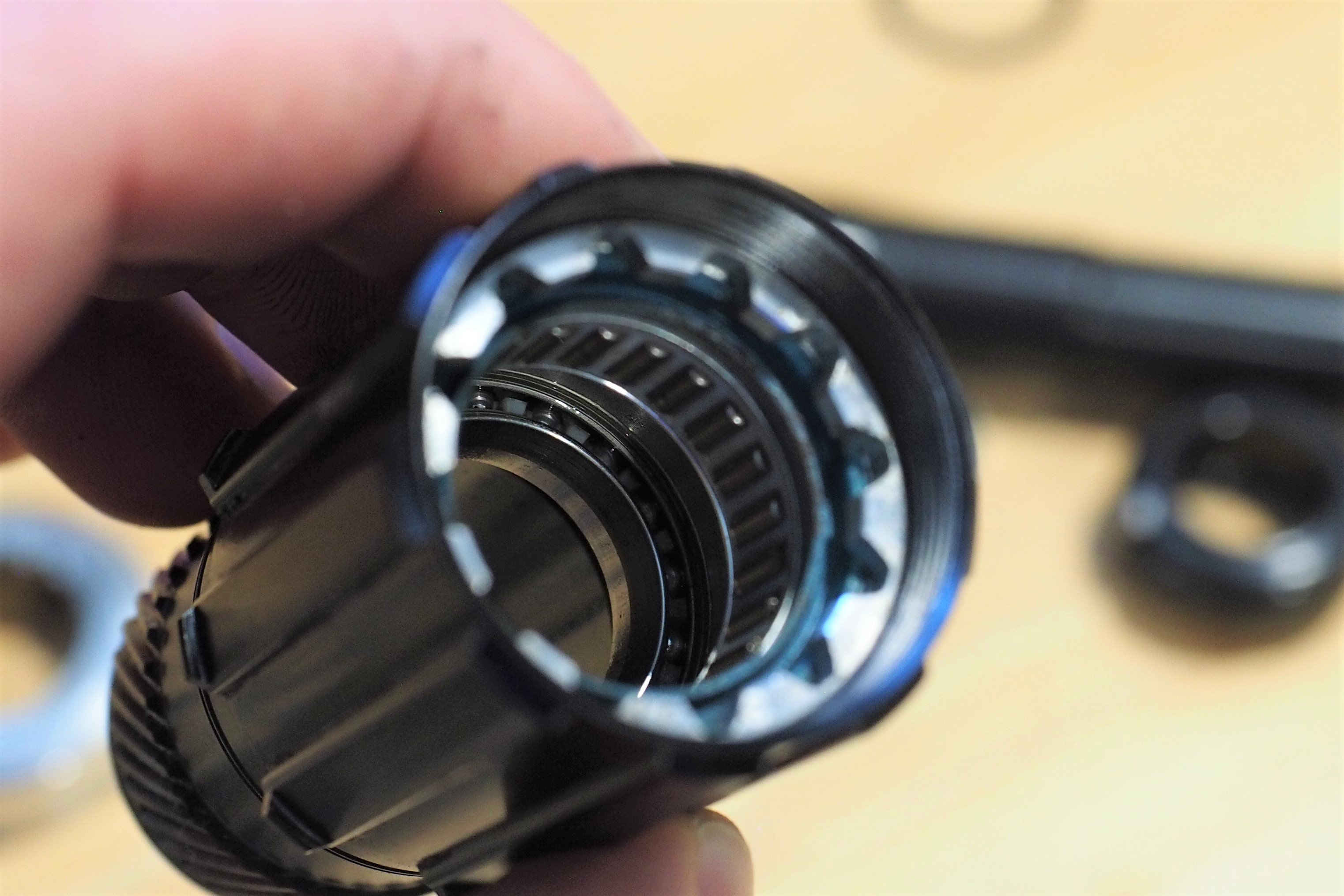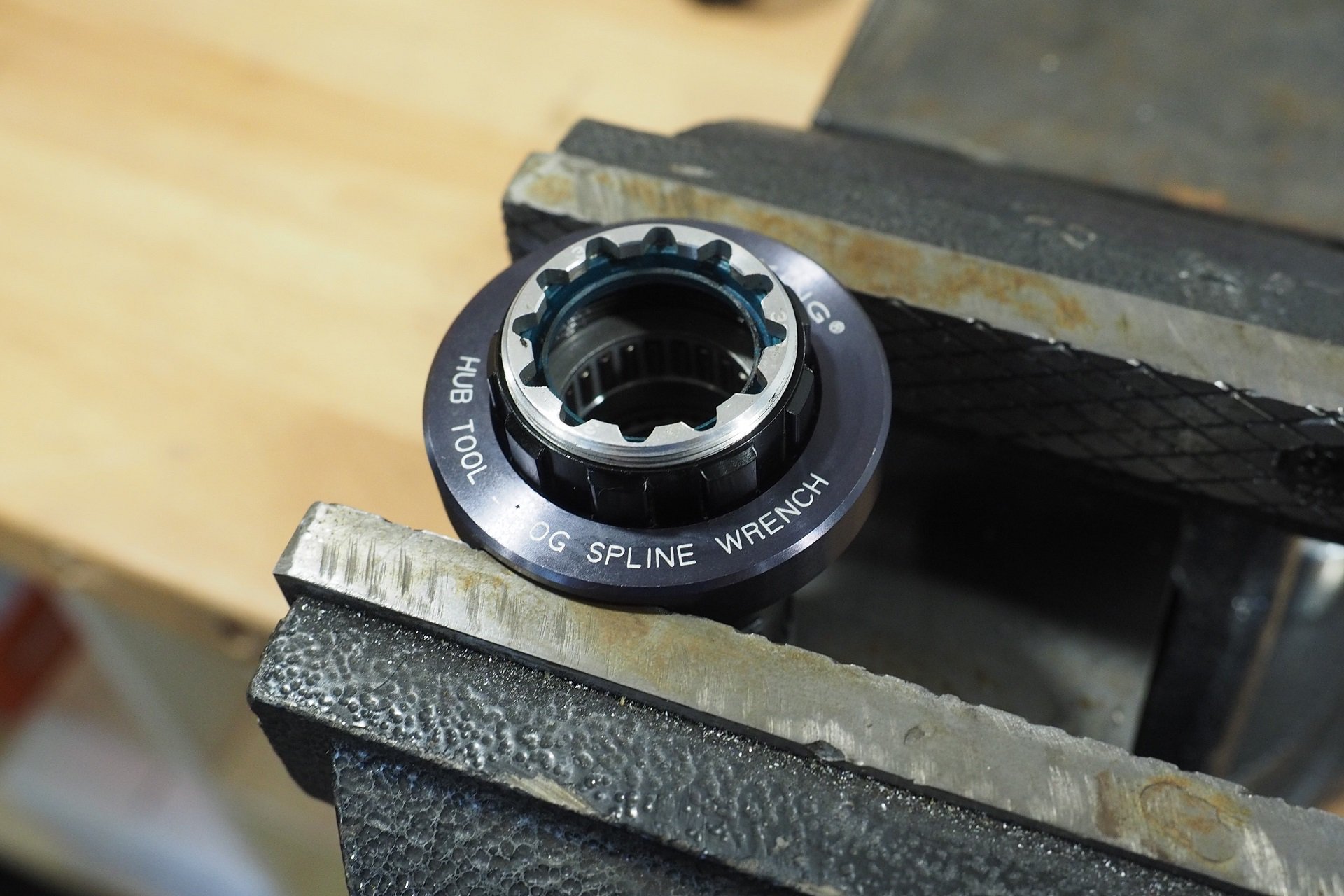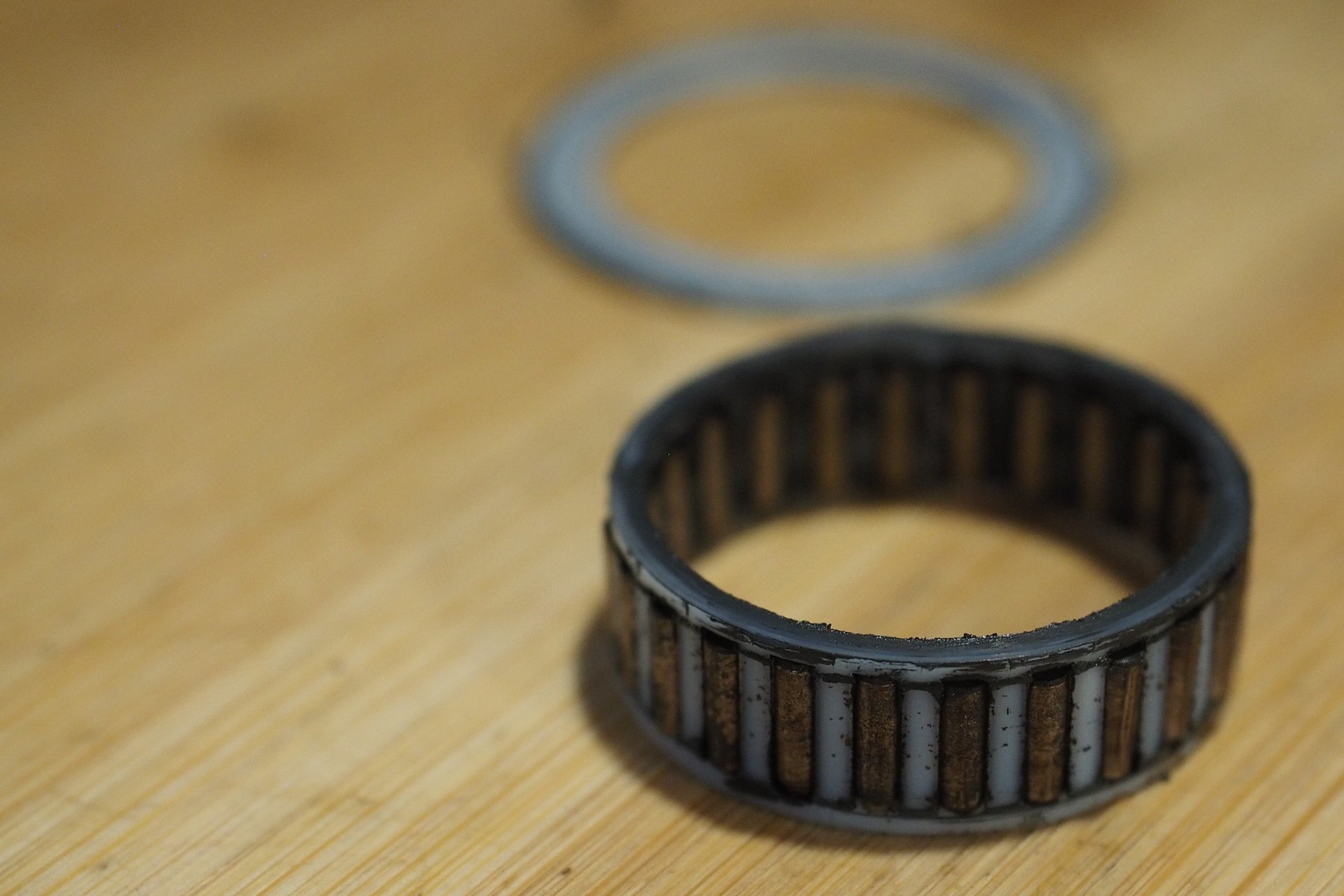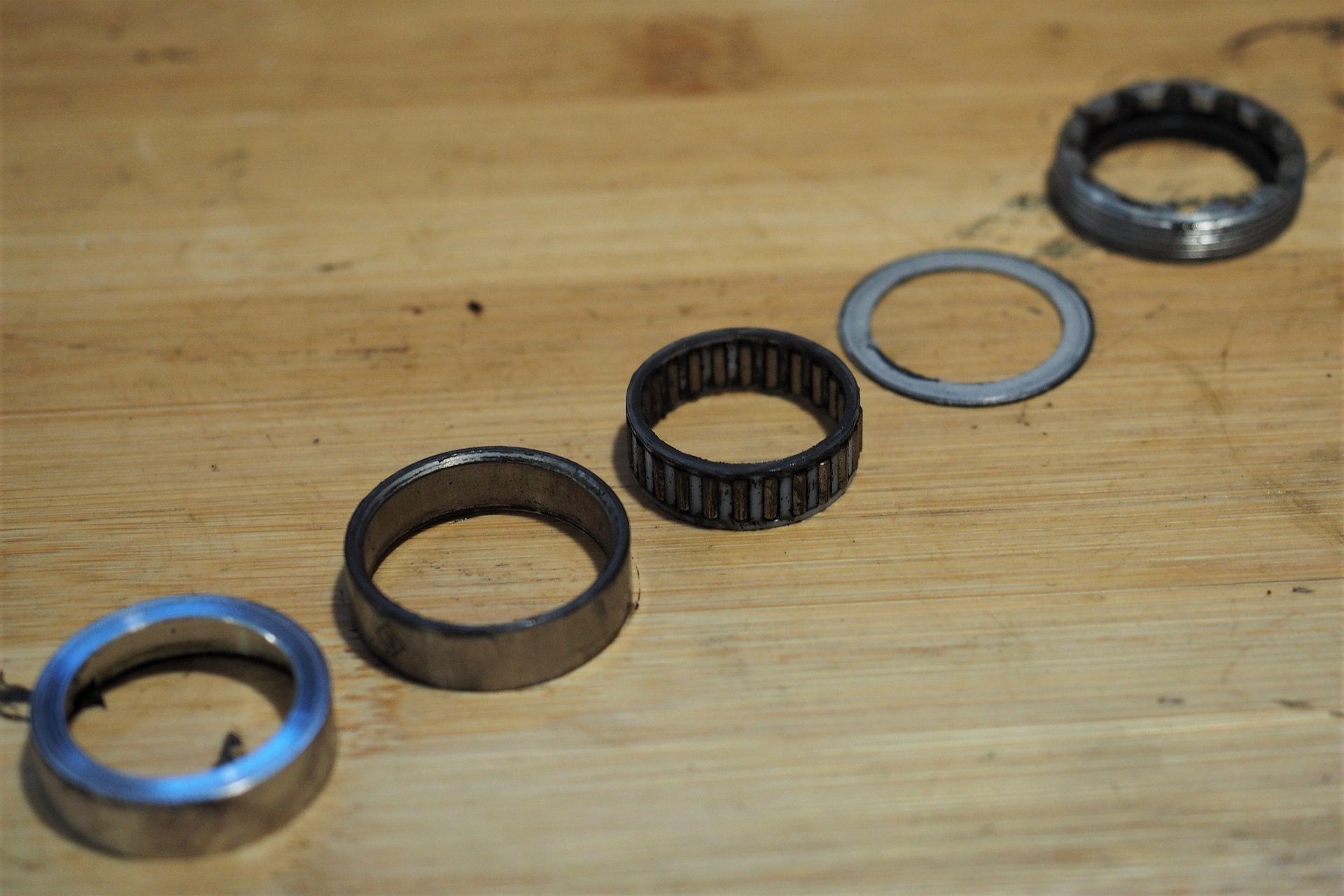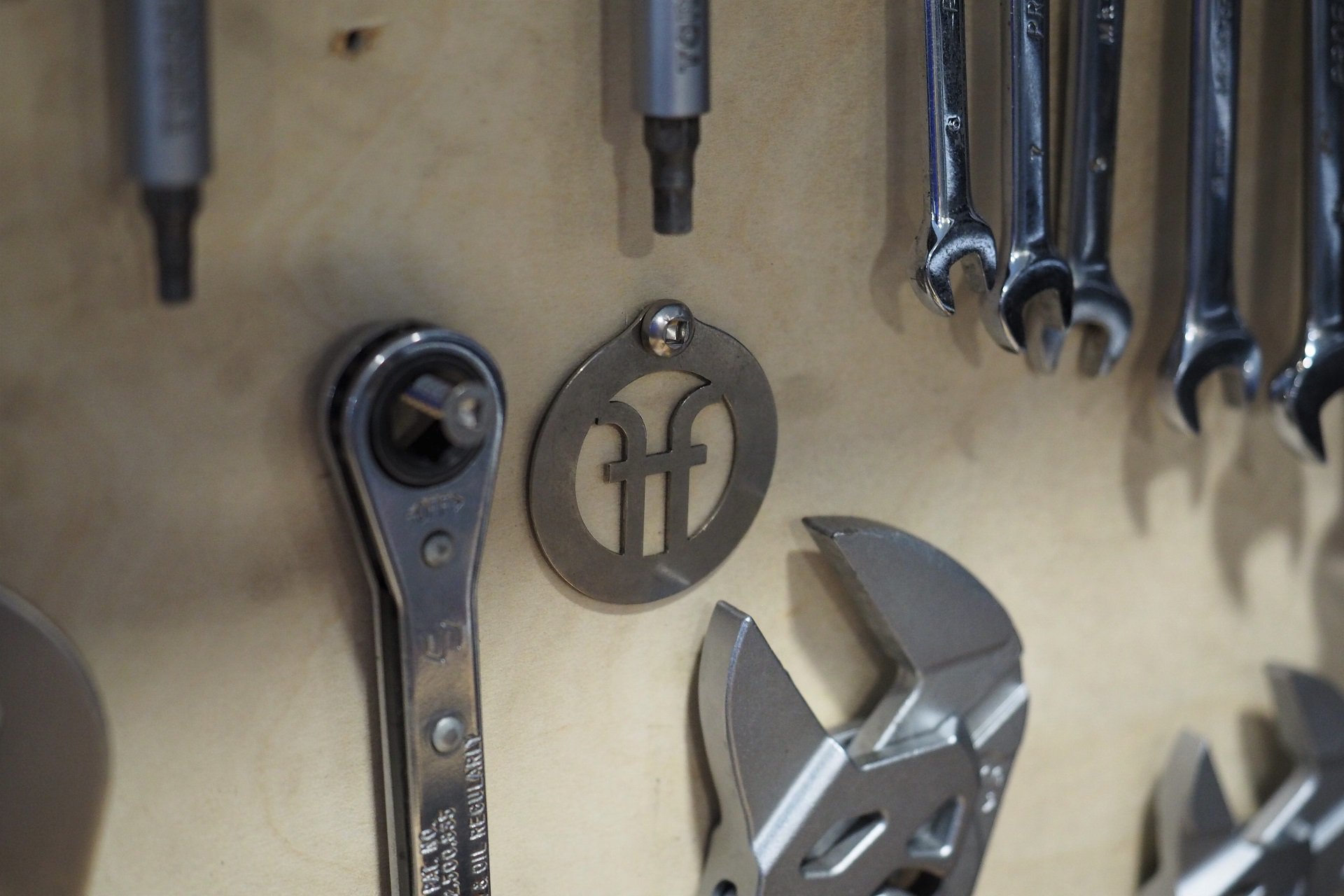 I think one important take away from a Chris King hub teardown is that there's no half-way service solution for the aspiring home mechanic. If you know you're someone that is going to pay to have your hub serviced then there's a strong value argument for Chris King. Your shop will probably charge you more labour than say, overhauling an Industry Nine Hydra, but when I factor in the cost of replacement bearings the life time service costs on the Chris King, paying a good mechanic, are still going to be lower. Most shops that sell premium mountain bikes will either have a Chris King tool or have access to one.
On the other hand, if you do like working on your own stuff the Chris King hub does have a higher barrier to entry in the form of buying a tool, which CK sells for 188 USD. It's one thing if you have multiple friends or family members running them, but compared to other hubs, again the Hydra as an example, that is an additional cost of ownership. The King hubs also take a bit more time to tear down, clean, and rebuild but with their excellent instructions, the purpose built tool, a cardboard box, a good plastic hammer, and some patience it really isn't as intimidating a job as some folks would lead you to believe.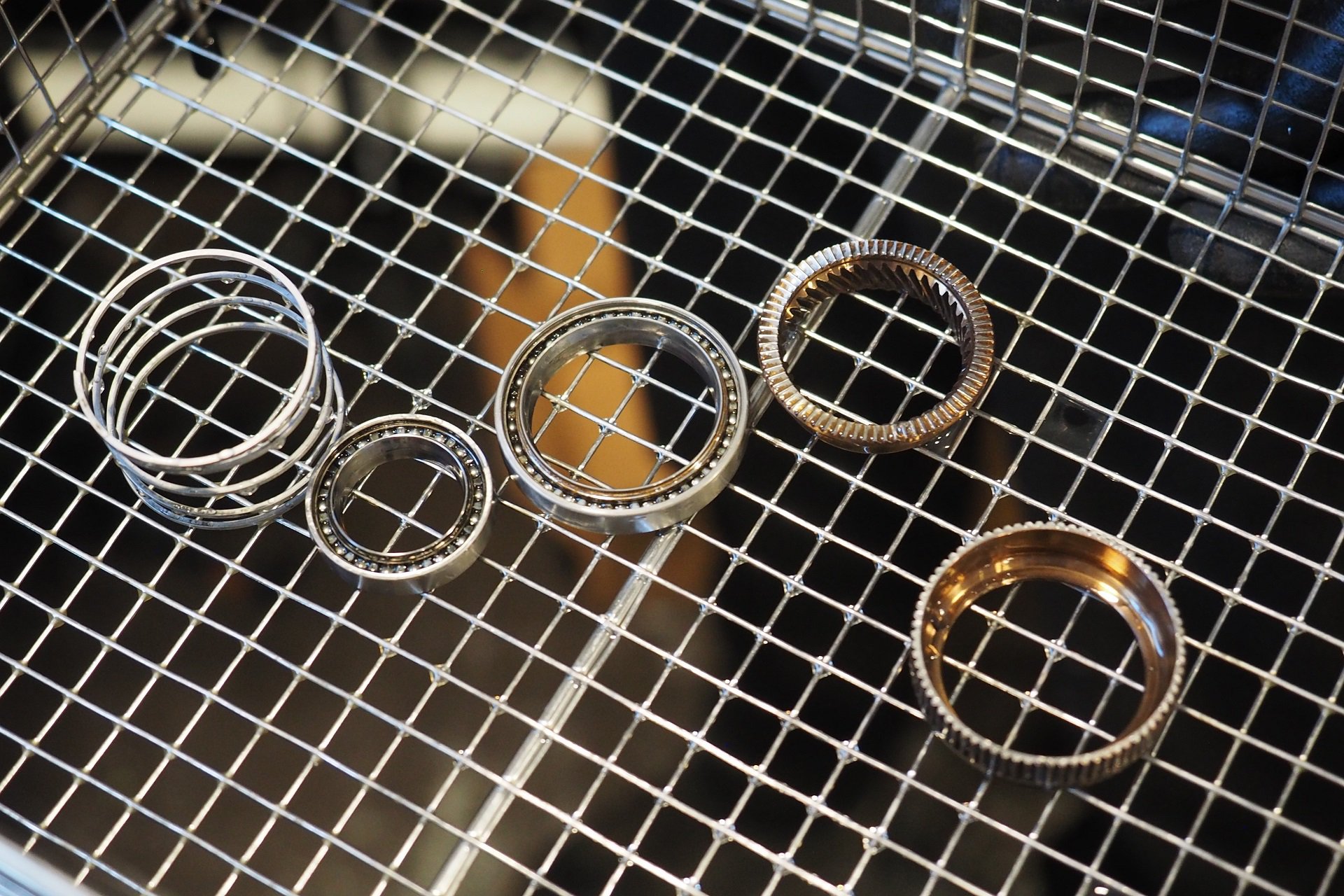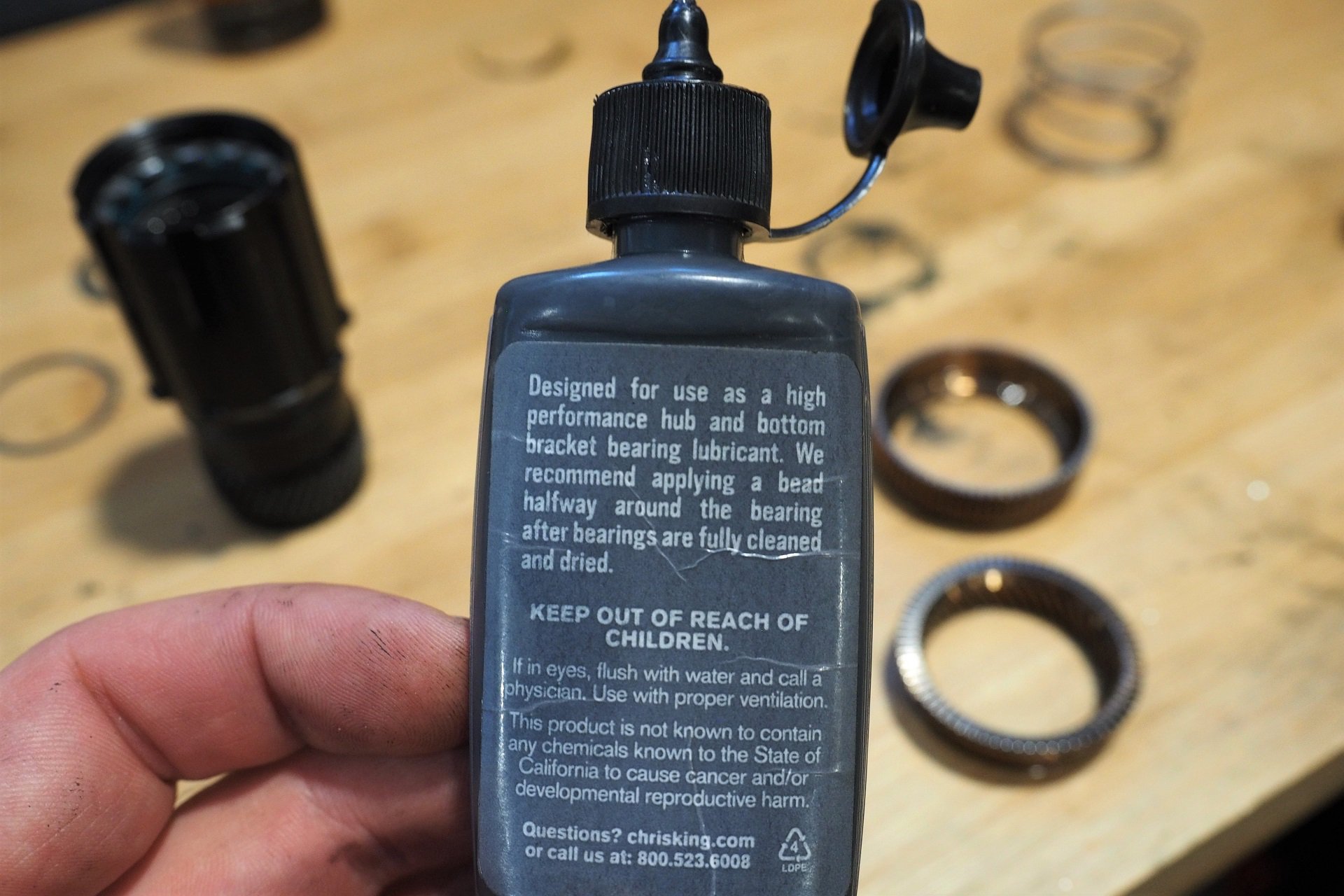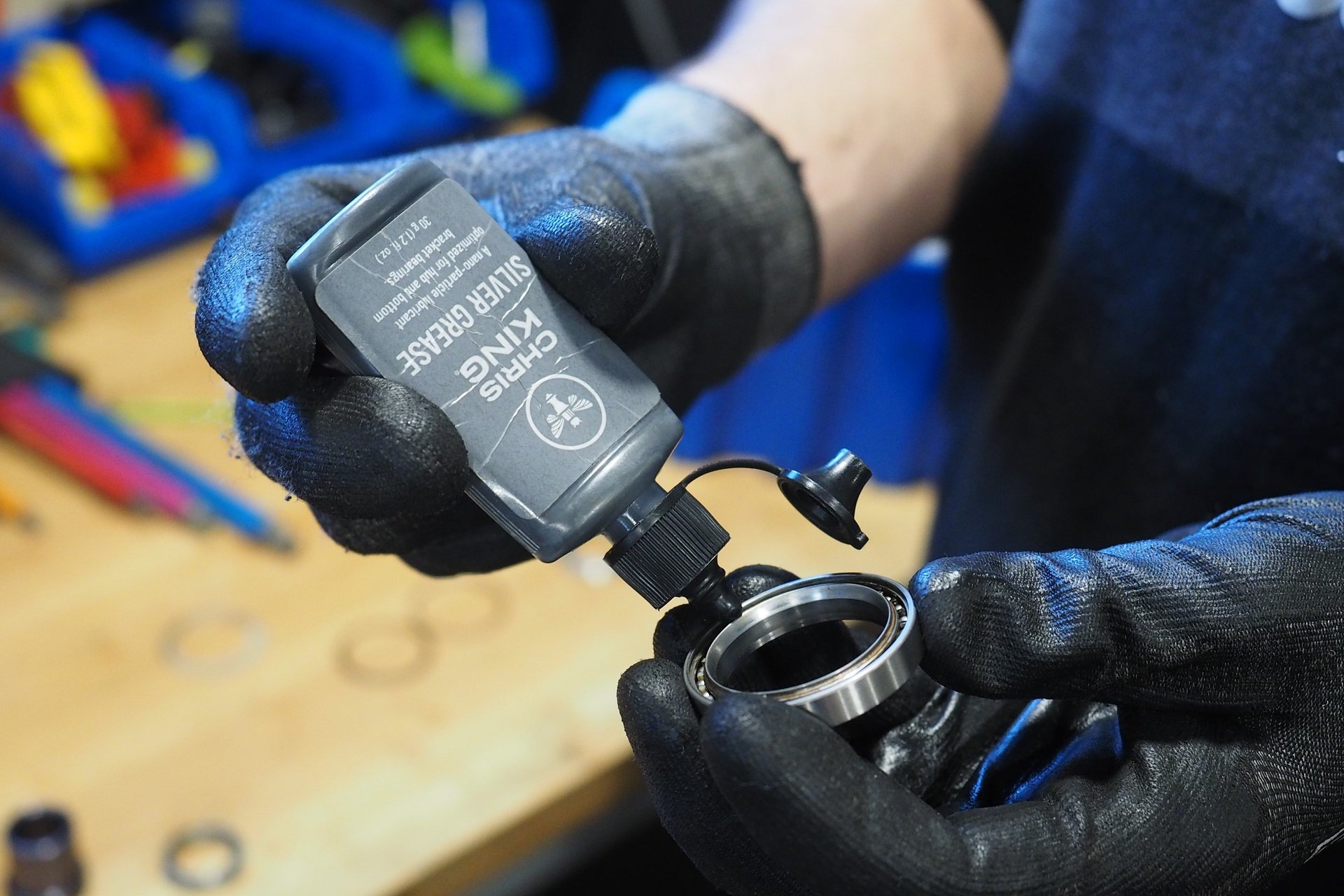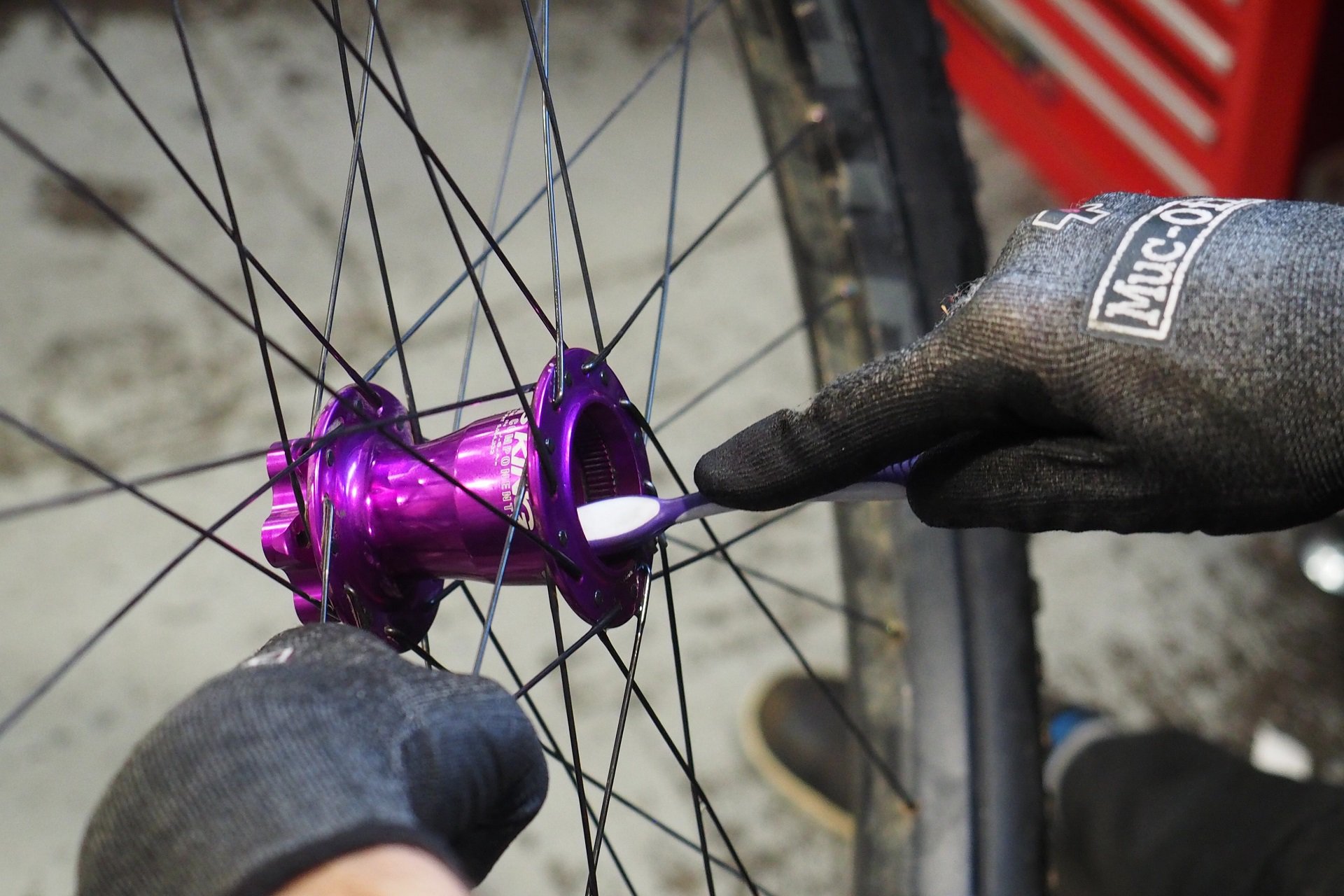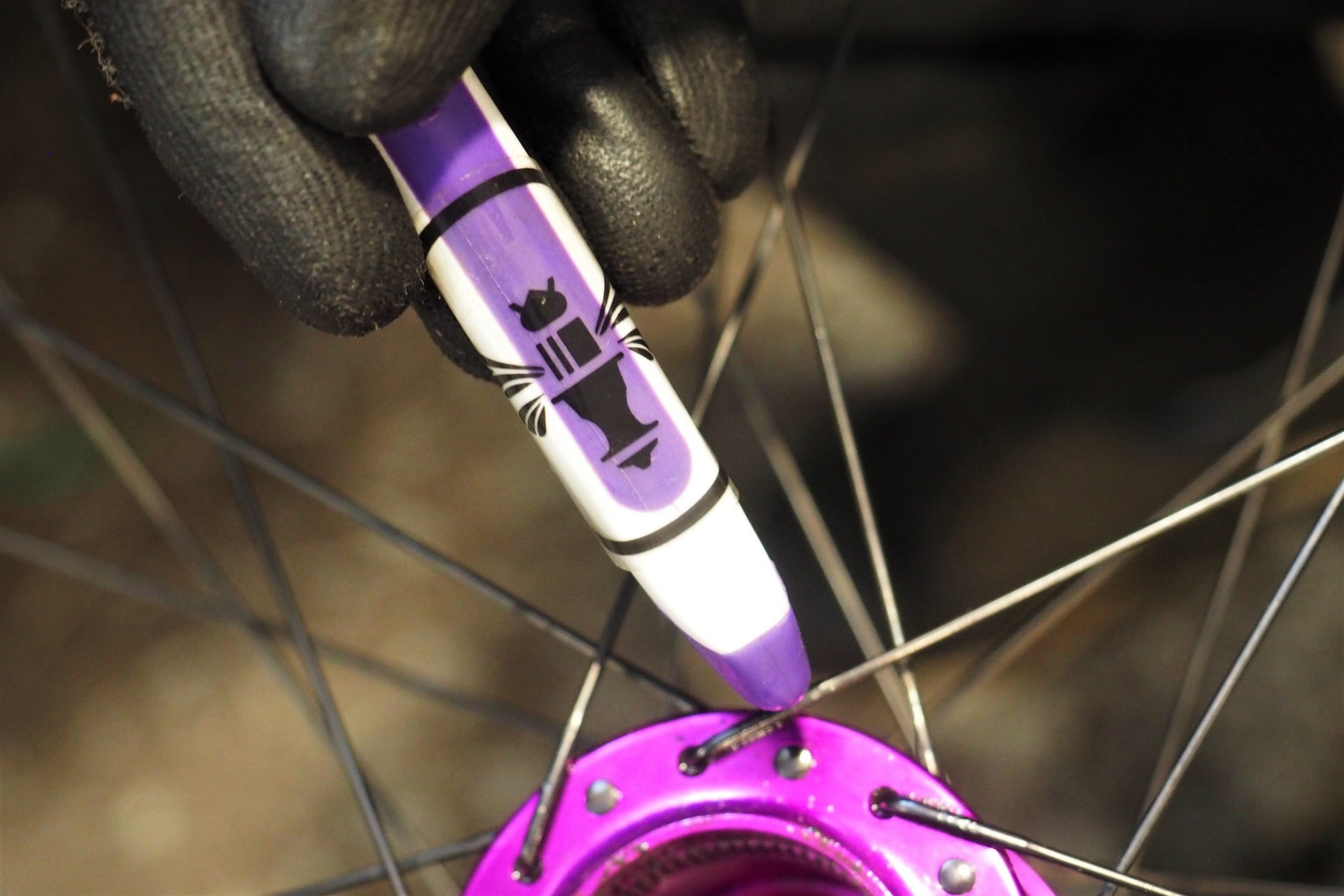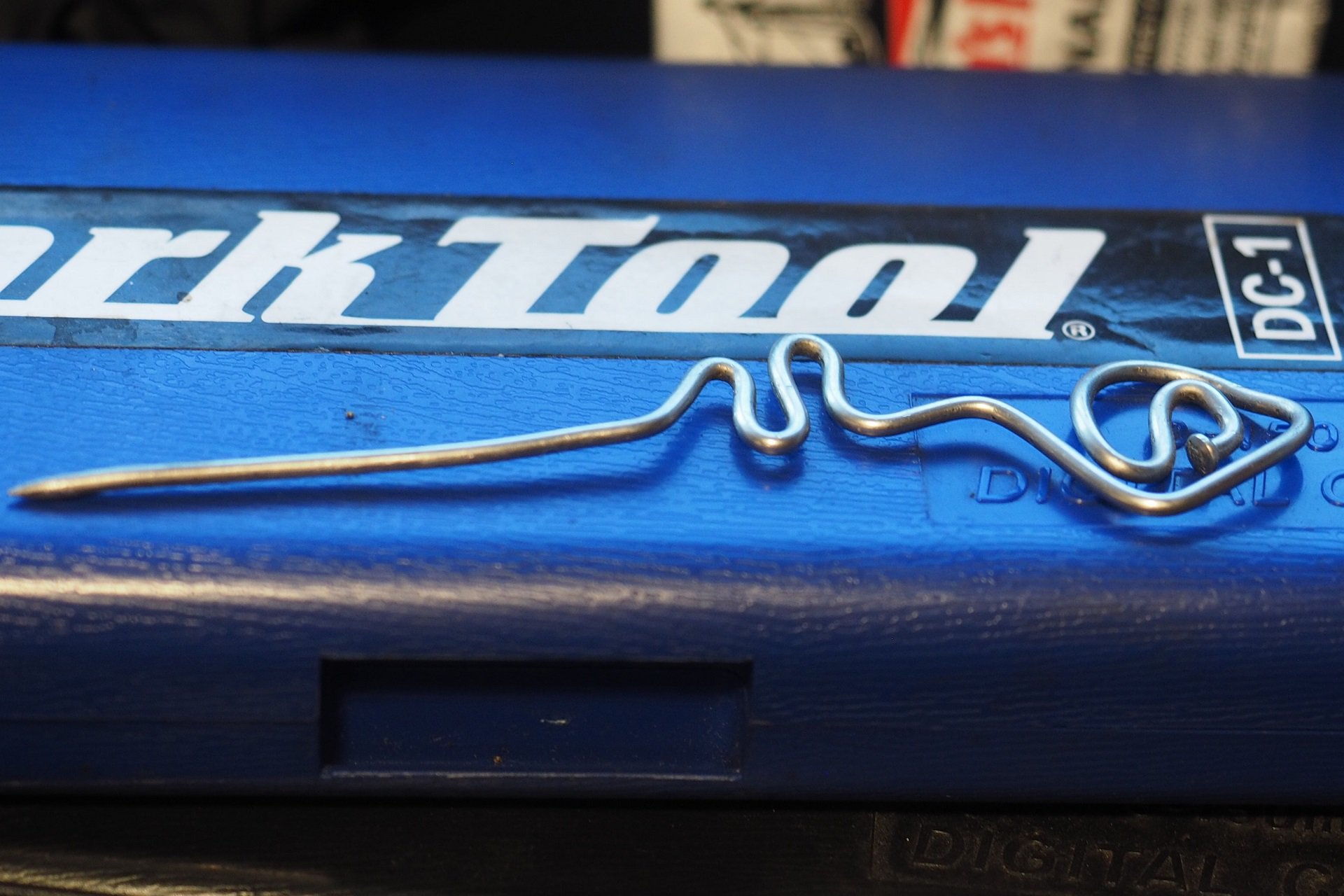 Engagement
With the amount of hours on this hub, most of them standing and grinding up climbs with a single speed setup, many of them in the damp conditions of our lower-trail 'offseason,' I have nothing but praise for the condition of this King hub. I also pulled the seals and snap rings of the front hub bearings - without removing them from the hub shell - and both hubs are now spinning better than new. Those 'angry bees' in the back were sounding a little muted & muddled but everything is fresh now for when I'm healed up and back on my bike. I can't wait.
So they're beautifully made, high quality, resilient, and wonderful to service - if you have access to the right tool - and that leaves performance. Chris King hubs, using their classic drive system, have a maximum of 5° of rotation between engagement points. Having ridden a couple examples of hubs with instantly engaging clutches and the might-as-well-call-it-instant Hydra with its 0.52° of float, it's clear I love quick engaging hubs for that feeling of direct input into the drive system whether I'm technical climbing or putting whatever trials skills I have to use. It would be easy to extrapolate that the more instant the engagement the more I would like the product.
While the difference between an instant True Precision hub, a 0.52° Hydra, and a 1.66° Project 321 hub is academic on the trail, I can notice the jump between those hubs and the 5° King if I put my mind to it. But the Chris King is close enough to instant that I never wish for a faster engaging hub. If Chris King moved all their hubs to their lighter R45 guts, which have 45 points of engagement instead of the 72 points of the classic, I would choose a different product in order to have quicker than 8° engagement, but I could ride this 5° system for life and be happy.
Hub engagement falls under the category of personal preference. Some riders don't care even after comparing hubs with 0° and 20° of float back to back on the same bike, on the same technical trails. At one time, Chris King were the fastest engaging hubs you could buy, aside from Shimano's short-lived LX Silent Clutch, and they now fall into a category that anyone could be happy with, even folks like me who are persnickety about instant power transfer. In my mind, a purchasing decision is going to come down to two factors - notwithstanding whether you care about how your rotor attaches.
The first factor is up front cost. A King rear hub is 534 USD | 680 CAD. That's a lot of money especially if you're planning to flip complete bikes semi-regularly. But, an Onyx Classic (the good one) is going to run you 485 USD | 618 CAD and an Industry Nine Hydra is 460 USD | 586 CAD which I would say are both in the same premium ball park, and neither has the long-term value benefit of Chris King's house-made bearings. As Industry Nine's US-Made 1/1 hubs, with 4° engagement, take the higher-end OE market by storm, at 306 USD | 390 CAD for a rear, there are going to be many opinions on how to chop the high-value hub potato.
If I was buying a new set of hubs tomorrow with the plans to run them on my Waltworks for the rest of time, and I could buy the same hubset I've been on for the last couple years, I'd have no issue investing the upfront cost. Keeping in mind, I already own a service tool and I am as confident servicing them as other products. A decade down the line I wouldn't remember the initial price difference and most likely I'd be ahead on my investment by not having to buy bearings. However your own personal math lines up - upfront cost versus maintenance versus long term amortization - I'd guess we can all agrees that these are a beautiful example of fully serviceable form and function.