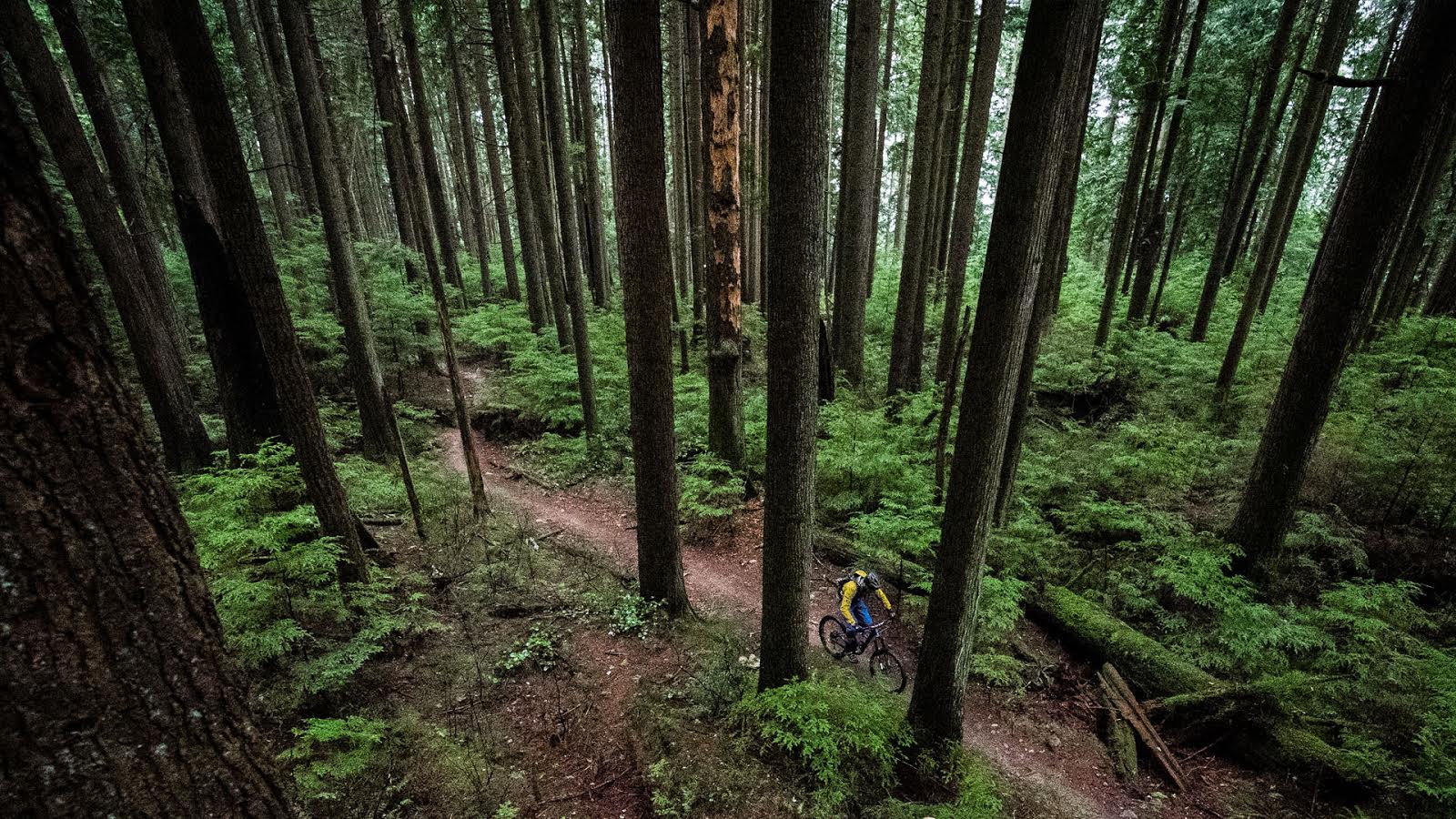 Chilcotin Wanderings
As mountain bikers we are products of our environment. The way you ride is shaped by the trails you ride. This seems like a no brainer when put on paper. I spent the bulk of my 20s living and working in central B.C. resource towns. The Interior Plateau shaped my early riding. Words like Chilcotin, Cariboo, Nechako, Ootsa, and Pinche have real meaning to me and represent different landscapes, shades of the similar colour if you will allow the metaphor.
There was a time when I did not feel at home till I was north of 100 Mile House. During that time Williams Lake stood out like a beacon of purpose built singletrack that was better then the rest. I never had the chance to ride there often, but the few rides I did manage stuck with me. Then one day I realized it had been ten years since I had last worked out of the hardscrabble town.
Emily and I needed to get a little Red Necking in before summer took hold, and with very few free days left on the calender we loaded up the old blue pickup, and hit the road for a short mid week trip.
Greeting us in Williams Lake, decks of logs in at the Tolko mill cover more ground than the entire downtown core of my current home town. Snaking our way through the downtown streets, lots filled with logging machinery seemed to outnumber the restaurants. 4×4 rental trucks with ID plates barring the names of treeplanting companies I have worked in the past for roll into town covered in Chilcotin mud.
Though we spot a few Dakine Tailgate pads, we seem to be the only mountain bike tourists in town. It feels good to be back in this unpretentious town. The Reds Shred Shed stands out in this town. Brimming with bikes and kayaks, they pointed us in the right direction for a couple good rides and a place to camp.
Mud is something southern B.C. does nor really know. The clay of central B.C. is a multi-faceted mistress: when dry it provided tire shreading traction rivalled only by true slick rock; when wet it turns quickly to elephant snot, clogging tires, derailing drive trains, making forward momentum slow at best.
We got a healthy taste of both. But more importantly, with minimal effort we found long, narrow lines of single track, wide open skies, large tracks of fir forests, spruce bogs, a lake to camp on which felt like we had it to ourselves – and we hardly scratched the surface.
After a day in the rain, tired from riding bikes, getting lost, and working through a couple mechanicals we were in the local Boston Pizza, failing to find a brew pub, and with fearful memories of distant nights keeping us well clear of the Overlander Hotel.
Sucking on a fine domestic beer, waiting on franchise pizza, across the room a table of men looking the cowboy part clear through the checkered handkerchiefs tied around their necks, I watched through the window as a fleet of treeplanting trucks pulled out of town, back to camp after a day off. Knowing well what lay in store for them, half of me wanted to join them.
Then I looked down at my dirty hands, and out at the bikes in the back of the truck and and an old Corb Lund song wanders through mind:
Listen close to the bull riders ropes as they resin up for war,
And pay some close attention to the muses at your door,
Listen close and listen well and absorb it to your core,
Cuz one day you won't hear those sounds no more.
This is now and better, I think, as I take a healthy pull from my glass of beer.
---
Musings on the familiar unfamiliar. Where do you go to find that unpretentious glass of beer?