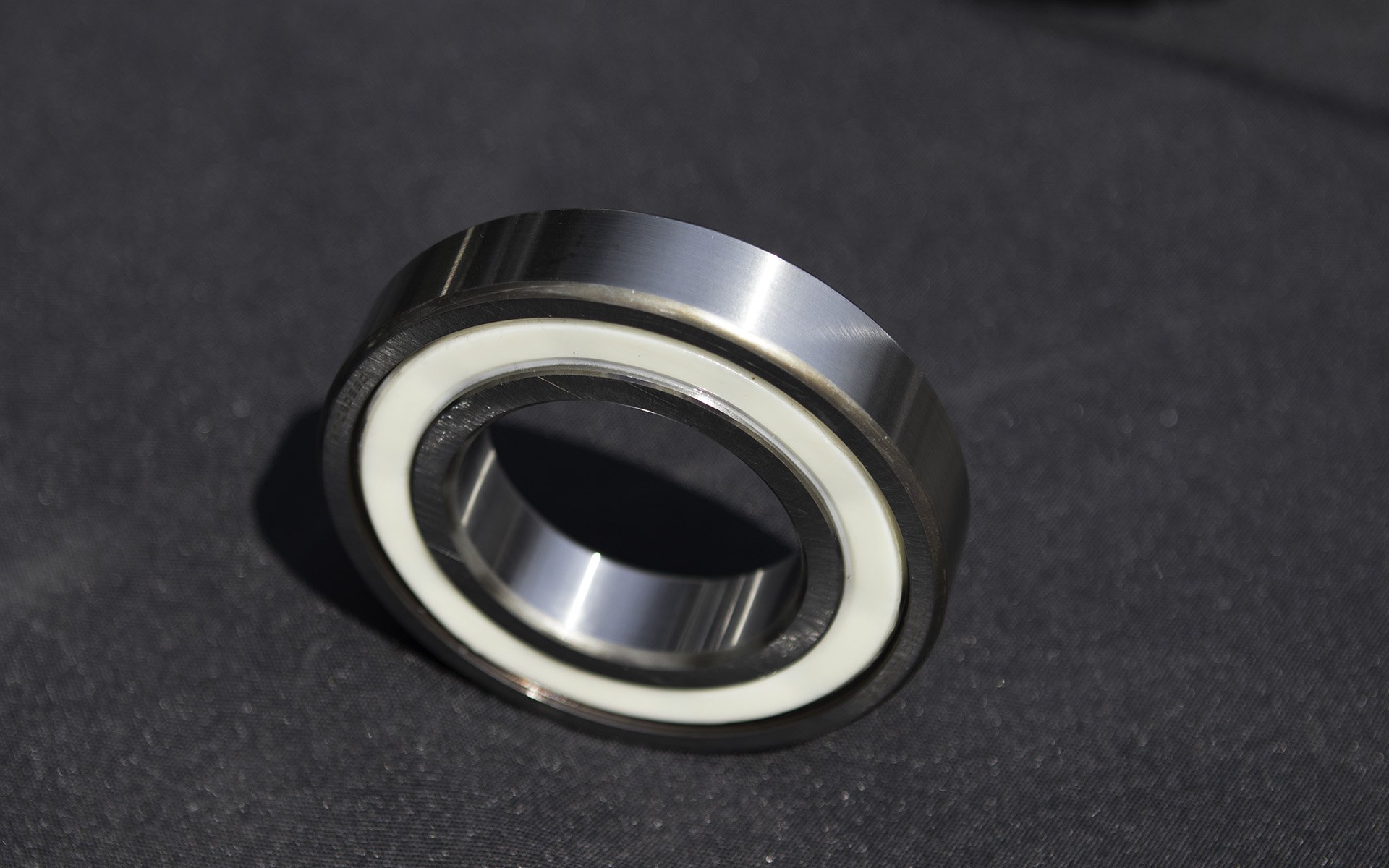 Product Spotlight
Ceramic Speed: A Pivot REVOLUTION!
Ceramic Speed gained a degree of notoriety recently by producing an outrageous and innovative concept bike with a unique shaft-drive. The company claims the system is 99% efficient because friction has been reduced. They suggest a traditional derailleur system has 8 points of 'sliding' friction while their new system has two points of 'rolling' friction which leads to a 49% reduction in friction. A weight reduction of 10-15% is also expected. Assuming this ever goes to production it seems unlikely to apply to mountain bikes considering the shaft drive likely depends on a stationary rear triangle. The point however, was to highlight existing technology Ceramic Speed produces, namely ceramic bearings that take up to 70 days to produce and are said to outlast anything on the market while reducing weight and friction.
Paul Sollenberger of Ceramic Speed told me about the ceramic ball manufacturing process the company uses, which requires up to 70 days to complete, I was told this results in a product that wears much longer, reduces friction, and costs a small fortune. Actually we didn't talk about that but it seems to be the case. The point Paul emphasized is that one company's ceramic balls might be entirely different than those manufactured by CS and that hardness, a key factor in both durability and friction, varied wildly. Not surprisingly Paul told me CS makes the hardest balls around. In fact it's demonstrated in the video below. 
That's kind of interesting but the real story was something CS designed for the pork industry. Chopping hogs up into bacon and chops is messy work and those chopping machines need to be cleaned frequently and intensively so people don't die horrible deaths related to contamination. The bearings often run submerged in fluids (what sort of fluids I'd rather not know) and the pressure washing and steaming that clean up the pig juice wreaked havoc on the bearings needed to keep things running smoothly. I was told bearings need to be changed twice a month, costing both time and money because production ground to a halt.
The challenge was to create a bearing to contend with high loads and revolutions while dealing with fluids and vapours at high pressure drying out the bearings. Rather than re-examining the bearing itself, CS decided to approach the lubrication differently. Instead of traditional grease, which quickly washed out, CS developed a solid lubricant to completely encase the retainer and ball bearings within the cartridge. Solid bearings aren't new. They are produced by several other manufacturers, but CS was the first to recognize a logical and possibly ground-breaking application; mountain bikes. 
The first application CS identified was pivot bearings. These take a beating, are inconvenient and often expensive to swap and don't need the sort of low friction required of drivetrain and rolling components. A downside of solid lubricant bearings is an increase in static friction. This is friction that resists motion when a system is at rest. Once rolling, static friction ceases to be factor. Because of the high forces involved, static friction shouldn't be a big issue for pivot bearings, which are almost always in motion when your suspension is needed.
Headset bearings, which are also exposed to the elements but don't require low static friction, are another strong candidate for this technology according to Ceramic Speed. Test samples are currently in use. Because both headsets and pivot bearings only move through small portion of a bearing's total range traditional lubrication is generally pushed to the side relatively quickly, according to Paul Sollenberger of CS. Because hubs and bottom brackets continue to roll, the surface energy reciprocates the lubrication to keep things running smoothly. 
SLT bearings aren't yet scheduled for consumer delivery and the first way your re likely to see them is as original equipment from bikes manufactured by 'strategic partners.' 

Ceramic speed also makes bottom brackets, conventional bearings for hubs as well as chains and lubricants. Their most popular item however seems to be jockey wheels. Not just off the shelf replacements, I'm talking titanium replacements fro SRAM Eagle jockeys with ceramic bearings inside. These will likely last longer and reduce drivetrain friction some, but they better build you a house and bake you some bread as well because they cost 679 USD.