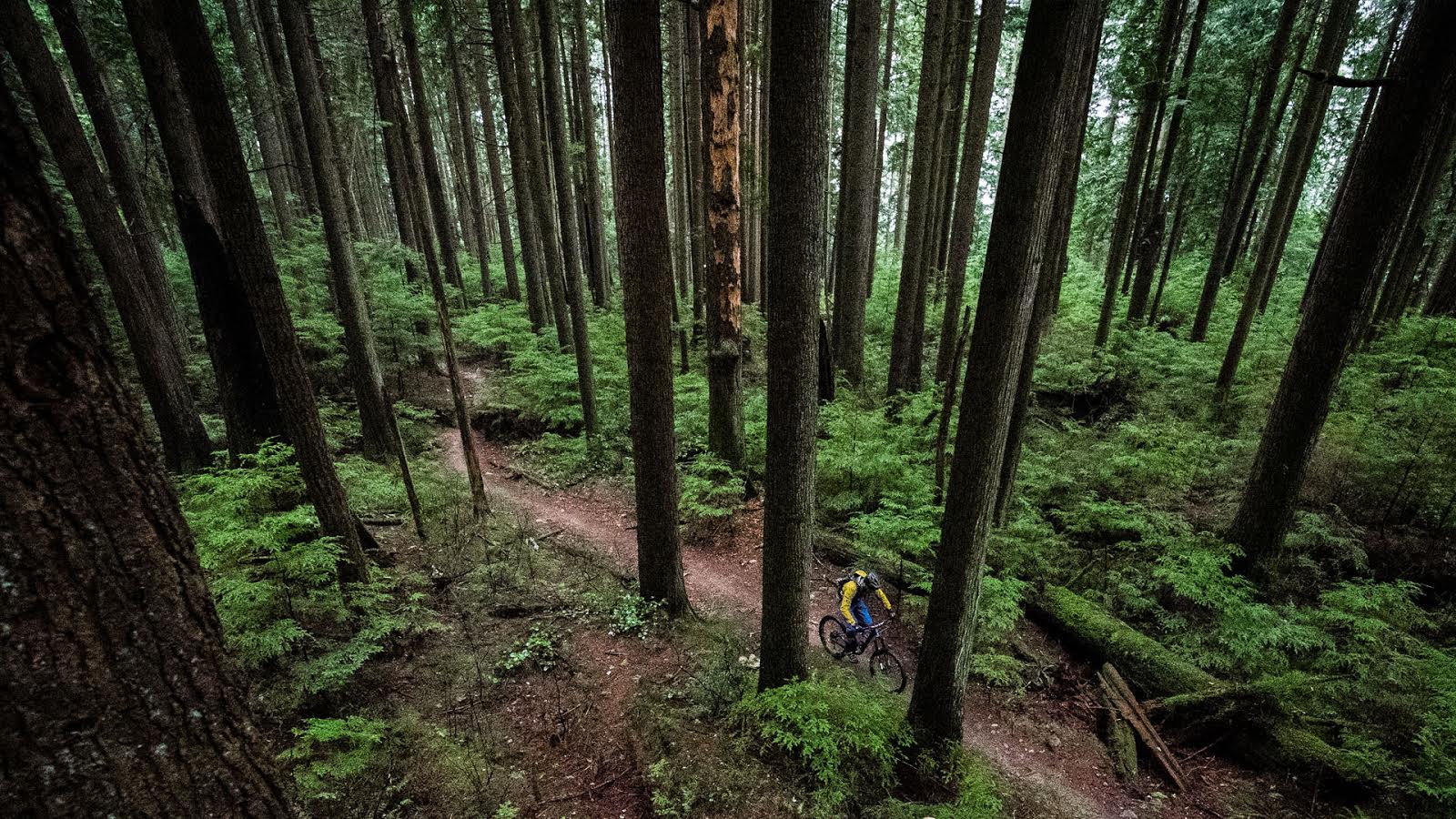 Cedric Gracia Race Run Voice Over
Last week I came across Cedric Gracia's new Youtube channel, and after posting the video about his Santa Cruz Hightower setup, I dug around a little more and found some interesting stuff. Take my word for it and head straight to it now or read on to understand why I thought this video is so notable.
Why this video matters
Race footage from Megavalanche Reunion Island came out in early December, and yeah, we already published the video below along with the original, abridged race video. It was a 30-minute race run, and the dramatic part was that Cedric overcame several dropped chains as well as being run off the road by a crazy hockey dad in a pickup truck. After all that, he hit the podium, which included some guy named Clémentz and the brothers Absalon. Like most of you, I didn't check out the full-length race run with his voice over attached to it when Cam made that post. Thirty minutes? Ugh. But after watching a few of his other videos, I realized that his Youtube channel is a treasure trove.
Cedric Gracia is not a one-dimensional character
One reason Cedric has endured for so long is that he is friendly and engaging and has shown more and more of the honest, human side of himself as he's aged. Many of the videos on his channel are evidence of that. He's candid about aging, shifting priorities, and life, and he's happy to share thoughts and advice about training for racing. He also answers a lot of comments and questions from fans. That introspective side of him is much more interesting than the one-dimensional party animal – or maybe it's the juxtaposition of the two that make for a good combination.
I promise, this is 30 minutes well spent
Whatever the case, I let the video run while I was doing something else and caught all kinds of interesting snippets as I was cutting tomatoes or something. And it pulled me back to the screen and I realized that this video is gold. It's long but I promise your patience will be rewarded if you listen to the whole thing.
He describes what he's thinking and doing, is candid about where he makes mistakes, his changing race strategy, and even talks a little bit about other racers on the track. What emerges is that he's having a hell of a good time – no surprise for Gracia – but I was shocked at just how interesting it was to have him run through all these things while watching the race. You may even pick up a thing or two to use in your next race or ride where you're hound-dogging with your buddies.
---
We sure hope to see more pros release videos like this in the future. Megavalanche racing seems especially well-suited to this kind of thing.