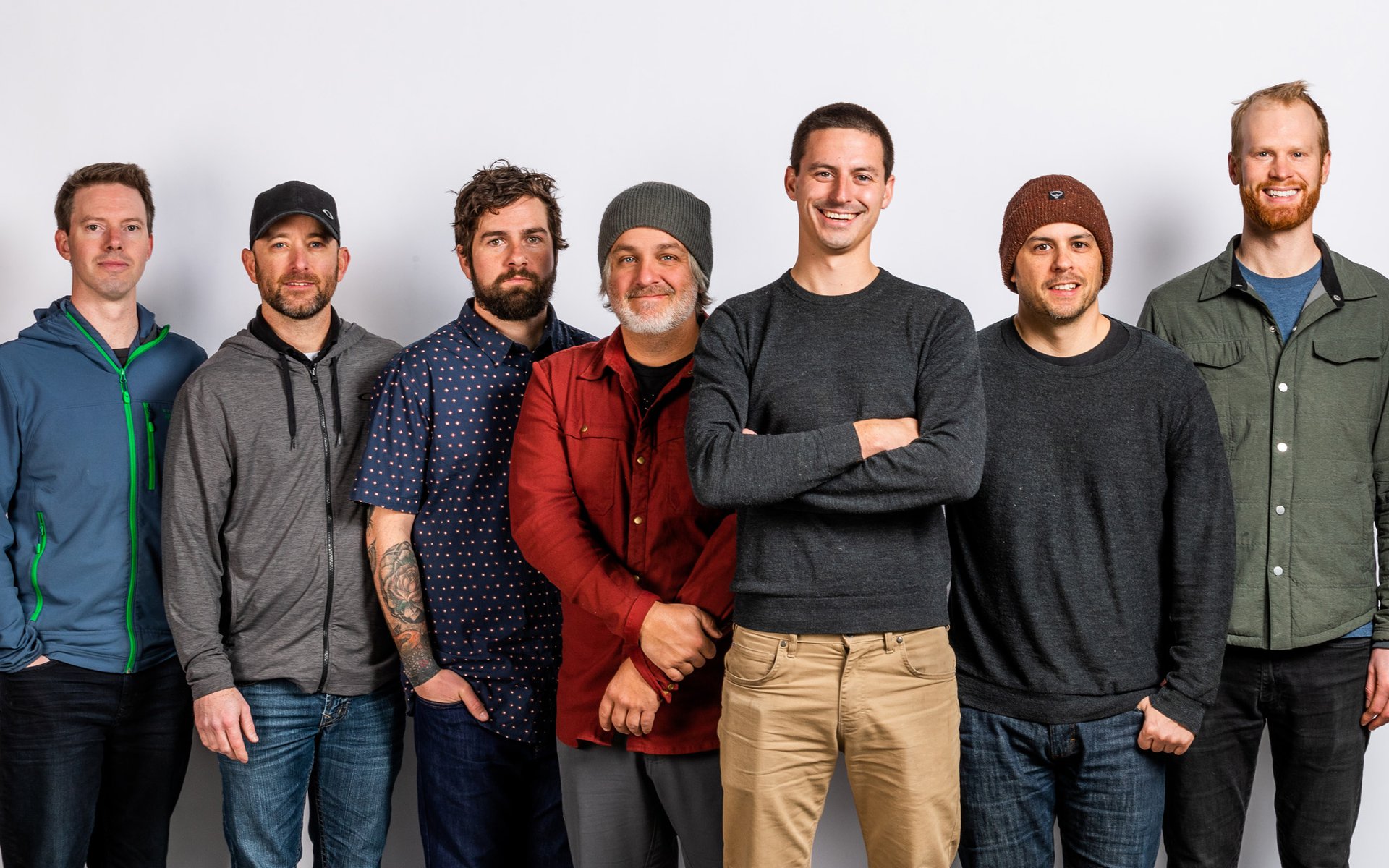 INTERVIEW
Catching Up with Revel Bikes Owner Adam Miller
Today, Revel Bikes announced themselves to the world as the latest boutique brand. Based in Colorado, they are starting out with two models, the 165mm Rail and the 130mm Rascal. You can see the release for yourself and get more details about the bikes here.
When we got wind of the new bikes, we decided to put a few questions to Adam Miller, founder of Borealis and Why Cycles, and now, Revel Bikes.
First of all, can you tell me about your story as a rider?
Like most of us I've always loved bikes- I got into riding when my parents stuck me in a kids riding program when I was 10. I got so obsessed with mountain bikes that I started an ebay business when I was 11- basically I would buy used bikes, pull them apart, and sell all the parts individually and make money. (I think I horrified my parents through this process) I started working in a shop when I was 14, so getting into riding bikes and obsessing over all the parts sort of happened hand in hand. I grew up in Alaska where the riding was focused around XC, road, and fat bikes, and I got obsessed with all those kinds of riding and racing. I moved to Colorado to go to school and realized mountain biking was more my style and got further into racing and just riding everywhere for fun. I had a few potential prospects to almost be a pro XC racer, but was never quite fast enough and honestly just liked riding for fun more. I like to say that when I realized I wasn't going to be a pro mountain biker I decided to start a business making my own bikes because that was the next best thing.
Where do you ride usually now and what sort of trails and riding are you most fired up about?
Oh man! I like all kinds of mountain biking- I moved myself and my business to Carbondale, CO mainly so I could be near a huge array of trails. We're quite close to Grand Junction/Fruita desert riding which I love and Moab isn't too much further. The local trails are amazing- a mix of red slickrock and alpine dirt. 30 minutes away is Snowmass for lift access trails and insane all day high alpine adventures. Maybe I shouldn't mention it here…but I even love fat biking in the winter. I'm a lot better at pedaling than going downhill fast, which may be another reason I wanted to make my own bike so I could get all the help I needed to try to keep up with the fast dudes around here.
Why does the world need a new bike company now?
What does Revel bring to the market that isn't currently available? We're honestly just trying to do everything the best we can. We want to offer the best customer service, best purchasing experience, and the best product- and I realize that's an insanely lofty goal since there are some amazing bike companies out there. I do honestly think we've stumbled across a pretty magical recipe for a high end bike- the CBF suspension system is different than other systems out there. We sell both directly to consumers and through dealers- our only goal is that the end consumer has the best experience possible when buying a bike. We have our stock builds that we can then customize if someone so chooses- everything is built by hand to order in Colorado. But we go even further- you can choose your crank length and dropper length at no charge. We really want people to get a bike they love, and I think we go a bit above and beyond and obsess over how we can make the entire experience-both purchasing and riding the bike as best as possible.
The release mentions the time you spent "test riding every major brand," but found them wanting. What was missing from these bikes in your view, both up and down?
Ha! This makes me nervous…I love most bikes is the problem! I've gotten inspiration from almost all those major brands and love so much of what they do. Honestly, I did feel like a lot of the bikes that had the geometry I like didn't pedal so well uphill, and some bikes felt great uphill but a bit sloppy on the downhill. I know I'm a bit of a picky rider and really like analyzing bikes, so I just thought that I could maybe put all those best pieces together to make my dream bike. Hopefully other people like that bike too…
What was it about the Canfield you rode (and which model was it?) that captured your attention?
I rode a Balance and within minutes knew it felt amazing. The geometry wasn't quite right for me but damn, that bike pedaled so well and felt like it could eat anything up downhill. I knew very quickly on that first ride that I wanted something like this, but with loads of my nit-picky changes to things like geometry and materials.
Your partnership with the Canfield Bros. is an interesting one. It's a brand that has operated on the fringes, making interesting bikes and staying true to their values, and as far as I know building only in aluminum. Was there something other than the design that made this a good fit?
As soon as I reached out to Chris and Lance it became obvious it was an excellent fit. Chris and I became fast friends through the design process- he was excited to get his system out to the world on a bit more mainstream(ish) bike (highly relative term!), and I love working with people who are insanely passionate about their work. I've never seen someone get so excited about kinematics. We had an insane amount of hours-long skype calls sketching out kinematics and I learned so much from Chris that I knew our two somewhat quirky bike brands, albeit in very different ways, were a great fit for each other.
How did Canfield, with modest design and engineering budgets to say the least, stumble upon a design that everyone else missed?
Hey now, this is the American dream! Or something like it. Honestly, Chris Canfield is an absolute genius. It doesn't always take dollars to come up with a good idea. Well maybe it usually does, but in this case the Canfield Brothers are victims of the best kind of karma. They truly cared most about making awesome bikes and riding them, and their passion led them to an amazing, successful idea that they patented. Nothing more inspiring than this in my book.
Centre of curvature is a new engineering term to me. You talk about the fact that the instant centre focuses pedalling forces into the instant centre through the entire range of travel. Most other platforms, the way I understand it, deal with pedalling forces with ant-squat, and this effect is much more prevalent early in the travel where most pedalling occurs. Are pedalling forces important when you are deep in the travel or is there another benefit to this effect?
The biggest thing with our bike design and CBF is that it keeps pedal and braking forces super consistent through the entire range of travel, instead of just at sag. Anti-squat is basically an output measurement of any suspension design. In order to get an ideal anti squat number through the whole range of travel, we optimized the center of curvature in an area over the top of the chainring, thus keeping the chain torque turning the wheel instead of actuating the suspension.
Many other brands are catching on to the Long Low Slack trend, but your geometry is not particularly radical in this regard. Why did you choose geometry numbers that are relatively conservative compared to many others, particularly in terms of reach and head angle?
I think some of the trends have gone too far in that direction. Our bike is certainly on the long and low side of the spectrum, but not too radical. I think if most people ride it they will really like the position- in our minds it is the perfect blend of geometries for body positioning and bike handling without relying on the season's current popular geo numbers to dictate how we make a bike.
I applaud your commitment to sustainability. Reusable boxes are a great idea that I have long wished for. We receive bikes that are going to be sent back but they come in disposable boxes. Did you wrestle with producing frames made of carbon, which some brands have avoided because carbon can't be recycled, can be a dirty manufacturing process and may not have the longevity of metal bikes?
Glad you appreciate it! I'm a bit of a dirty environmentalist hippie as well as a business owner, and one of my personal long term goals is to really blend these two ideals. This is just a first step-and really this can be a whole separate conversation in itself. There's an insane amount of waste in our industry and in all consumer product industries, but I think we all have to do what is reasonable and within our means to make a positive impact on the world and our environment. This is just one step forward, and one that we are quite proud of. I honestly didn't wrestle with producing carbon frames- I'm a realist as well. I love riding carbon bikes. However, we do work with an excellent factory in this regard. I wanted to be sure of this before starting Revel. Our factory has a full organic farm on their property and significantly exceeds safety standards and waste standards. We are actually exploring recyclable carbon fiber for future projects, though to be realistic it would be a ways out. It is quite a balance of trying to do what we can while still creating a product that us and others will enjoy. But I think it starts with the small steps, and as we grow we will continue to work towards creating a cleaner, healthier world.
Do you think most bike companies and component manufacturers are good stewards of the environment?
Loaded question! I'm no expert on this sort of thing, but I am a realistic optimist. Relative to other industries, yes I think we are great. However, there is a TON of wasted cardboard and plastic packaging. We have even asked some of our suppliers to ship products with less packaging and haven't exactly been met with open arms. There is a lot that needs to be done and that could be easily improved to be more reasonable and better to the environment. But as a whole, we are a passion-driven industry, and most of us are in this industry because we love that feeling of being in nature on our bikes. I like the think that that, at least subconsciously, makes us do a few more things to help the environment. But I'd still love to see more. Maybe after we launch some bikes we can get some more companies on board to try to push for greener packaging, more recycling of things like tires and metal frames, etc.
There has been talk lately of bike companies not stepping up and supporting trail building, maintenance and advocacy. How will that be part of your mandate?
We don't have an official mandate for this, but last summer we spent multiple days as a company volunteering with the local trail building organizations building trails around our hometown. This is a bit of a no brainer for us, and I'm sure it will continue to be so.
Are aluminum frames planned in the future?
No plans!
You launched two hardtail brands (Borealis and Why Cycles) before this. What made you hanker for a hardtail?
Everyone needs a good hardtail! There's something about the simplicity of a hardtail. But that being said, they're bumpy, so then there's something even more special about the smoothness of a suspension bike. Bottom line is everyone needs a quiver of bikes, and a hardtail should be one of them. Also, when it comes to Borealis, I grew up in Alaska where if you were into riding bikes that meant you also rode fat bikes half the year. Fat bikes should always be hardtails.
What do you expect riders to notice most on their first rides on Rail and Rascal and Rail?
This is a big question so I'll try to keep it short! I think riders at first will feel quite comfortable and natural. The bikes just "feel" good, which is the least descriptive thing to say, but honestly I think the most accurate. The bikes are balanced and ascend and descend well. That Rail rides like an every-day trail bike yet has the travel to ride most lift-access trails. The Rascal is super playful and then is crazy capable on the downs. Honestly you'll just have to ride one!
What tire width will your bikes accept?
2.4! A lot of people put 2.5s in there too😊
Are there sponsorship and racing plans in Revel's future?
Sure! Though nothing too serious for our first season- we want to focus on super rad, fast bikes for everyone.
Your logo bears a resemblance to Brandon Semenuk and Rupert Walker's production company - and obviously your name is virtually the same (Revel Bikes vs. Revel Co). Have you spoken to them?
Honestly when we thought of the name years ago and trademarked it I didn't even know about Revel Co. What can I say, it's just a cool name! We have reached out but haven't gotten a response unfortunately. We do have all necessary trademarks, but I hope everything is cool with them. I've been a longtime admirer of those films.
Where are your frames manufactured?
China. We work with an excellent manufacturer there.
Is your distribution model entirely online or do you plan to have IBSs involved as well?
Both! We plan to work with a few select shops around the US and world and also sell online. We just want the end customer to have the best experience possible whether that means they are buying a bike from us or from one of our dealers.
How will you deal with warranty and service?
We will deal with all warranty and service directly through our office in Colorado. Service is relatively easy- most bike shops are quite friendly and willing to service your bike even if you didn't buy it there, especially if you bring them some beer. We have all necessary service documents online and are also available for a phone call anytime.
What are your hopes for the future of Revel?
Hopefully quite a bit! We're launching with these first two models, but we're not stopping there. We already have more products in the works and I just want to be company that has an incredibly positive influence on our awesome industry, our employees, and our customers. We're a group of people that just love bikes, and we want to share that.