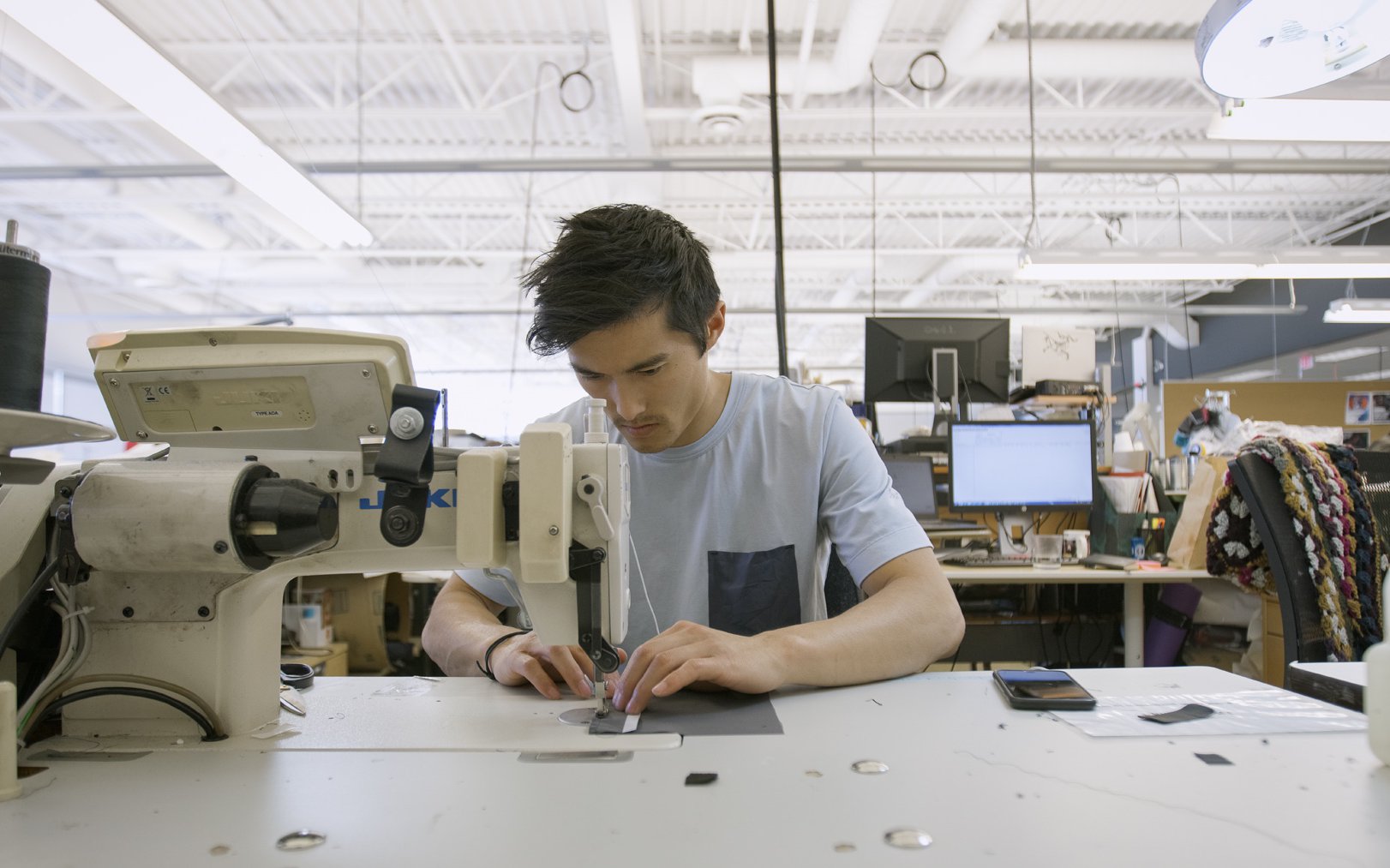 NEWS
Caring During COVID-19 - How the Outdoor Industry is Helping Out
There isn't much good news about right now, so we're pretty pleased to be able to compile a few of the campaigns being run by companies in the outdoor space.
Goggles for Docs Campaign
A number of eyewear companies familiar to most mountain bikers have joined the Goggles for Docs campaign, which aims to provide protective eyewear to frontline healthcare workers who are treating COVID-19 patients without proper PPE.
As of today, 100%, Bell/Giro, Smith Optics, Fox Racing Eyewear and others have all donated to the program, which has collected and distributed nearly 26,000 pairs of eyewear to date.
Oakley has also announced a donation of 20,000 pieces of protective eyewear to be sent across the globe, and have also put their R&D and Manufacturing teams to work on a protective shield that they hope to mass produce for first responders and front line medical staff.
Shifting Production
Throughout the cycling industry, companies are re-tooling their production lines to help produce pandemic-fighting equipment. Employees at SRAM's Zipp facility in Indianapolis, workers from Kitsbow in North Carolina, Orucase in San Diego, Memory Pilot in Goleta, CA, and many more internationally have started producing tens of thousands of masks and other protective pieces for the medical community.
Closer to home, Arc'teryx, Mustang Survival, Boardroom and Kendor Textiles have joined forces to create Level 3 medical gowns for local healthcare workers. The first order of 500 should be shipping shortly, and all four organizations are rapidly tooling up to meet the ongoing demand.
Computer-Controlled Contributions
CNC and 3D printing components have become a crucial capability in the ongoing fight against COVID-19, and the bike industry has stepped up to the plate with Santa Cruz, Industry Nine, and Thule all donating machine time and materials to produce PPE components.
Press Release from Santa Cruz Bikes
Although Santa Cruz, California is in a shelter-in-place like most of the world, Santa Cruz Bicycles' R&D team is at work producing face shields (PPE) for local medical staff using sheets of plastic cut using their CNC machinery typically used for cutting carbon fiber as well as 3D printers used for prototyping.
The equipment is able to make up to 20 face shield lenses every 9 minutes, yielding ~1000 shields per day. Ten days were spent evaluating designs, developing multiple prototypes and getting feedback from local healthcare professionals to ensure the end product suited their needs. 3D printers are used to make reusable and sterilizable support frames using open source CAD designs. Enough material has been procured to produce 8,000 face shields in two different designs in the next week. 75 face shields from the pilot run were delivered to the Santa Cruz County Donation Center today. The team isn't working in isolation, this is a community effort, working with volunteers, medical professionals and other local companies to coordinate efforts into effective and rapid action to address the anticipated needs.
With a little help from everyone, we'll get through this together and come out as an even tighter community on the other side.
If you'd like to help donate to the cause you can find the Santa Cruz Community local COVID-19 response fund info here - https://www.cfscc.org/funds/covid-19-local-response-fund
Keeping Clean, Keeping Comfortable
UK-based Muc-Off has launched a trio of efforts during the pandemic, which aim to support frontline workers, protect people, and offer global support. To achieve this, they have retooled part of their production line to manufacture sanitizing spray and gels, teamed up with other UK agencies like the National Health Service and Royal Mail to keep them rolling through the crisis, and donated thousands of units of their chamois cream to frontline healthcare workers to help with mask and hand chafe. More info about their contributions here...
Specialized Donates Bikes for Essential Workers
The campaign, Essential Rides for Essential Workers, aims to identify 500 workers who would benefit from a free bike for transportation. You can either refer someone or submit an application of your own, if you live in the US that is. More info on the program can be found here...

Essential workers need to keep moving to keep our communities going. The impact of COVID-19 is hard to process, and the actions we can take often feel small in comparison to the scale of the problem. Together, we can help make life a little easier for those on the front lines with safe, reliable, and convenient transportation. Refer an essential worker in your community and we'll give them a new bike. - Specialized
If you know of other initiatives like this , in any industry, please let us know in the comments. This is the sort of news we'd love to spread.