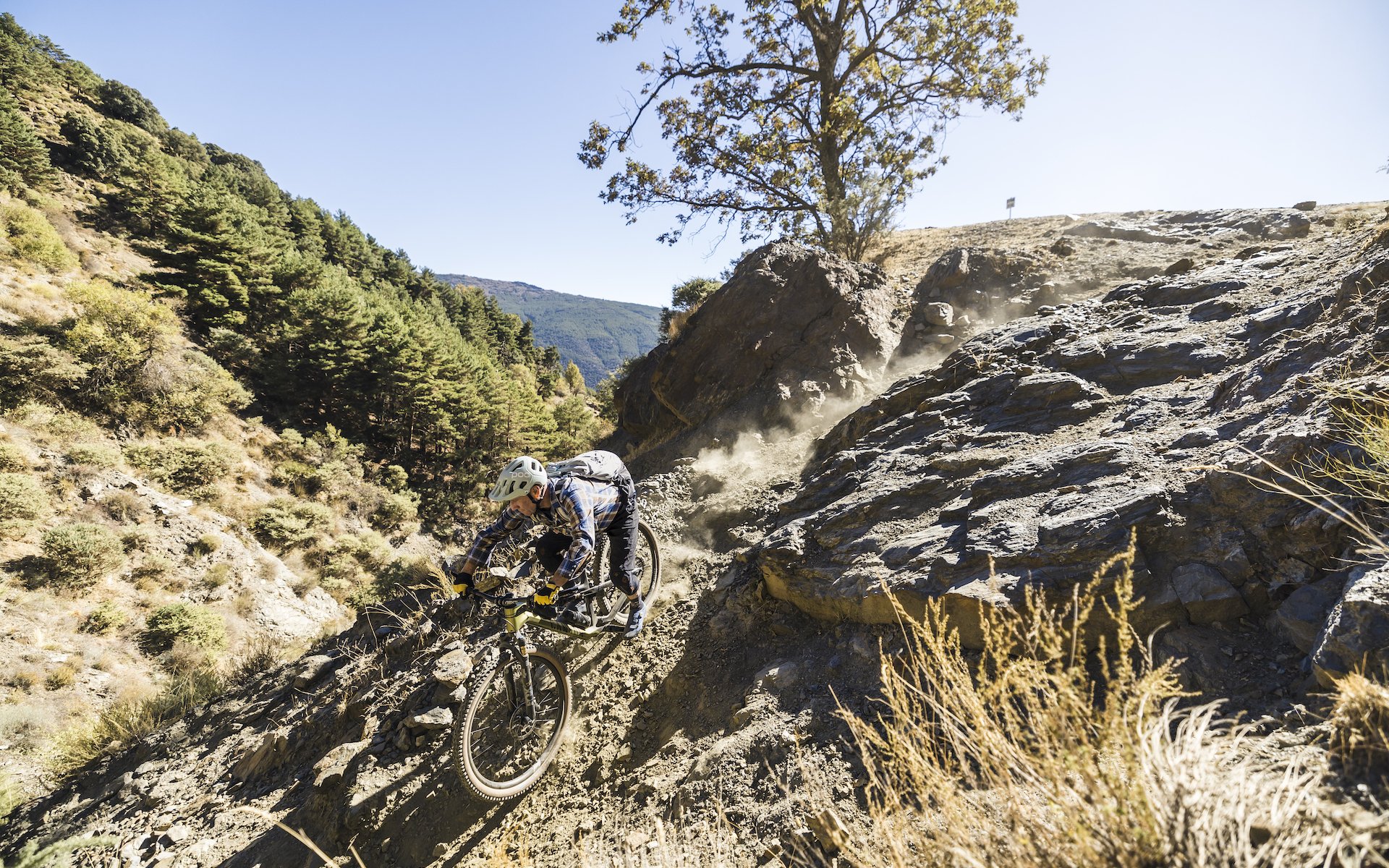 First Impressions
Canyon Neuron CF 9 SL
Last November, the fine folks at Canyon loaded me onto an airplane, flew me to Malaga, Spain, drove me a couple of hours into the hills, then set me up on a shiny new Neuron CF 9 SL and set me free to suffer my way through two days of riding. Ostensibly, this was in order to get some saddle time aboard this upcoming all-new Neuron. Two days, 80kms, 2500m of climbing; all through an Andalusian landscape that consisted of grinding fire road climbs, eye-watering loose shaley descents, and a jumbly mass of connective singletrack that could best be described as old school and a bit janky. All on a bike I'd never ridden, shod with unfamiliar tires, on trails I had never seen, with about three hours of sleep in the preceding two days.
There was not a lot of preamble to this compressed sufferfest. Canyon had people on hand to set the bikes up, but beyond that, they didn't spend much time talking about the bike; instead, we were sent off into the dirt to find out for ourselves how this all worked.
In a way, this was a stroke of genius on the part of Canyon. Rather than feed us the bikes in our own backyards where we would have access to all our usual hero spots and chokepoints alike, where we have countless hours of comparative experience with different bikes on the same trails, we were instead thrown into completely unfamiliar circumstances that consisted of EXACTLY the kind of terrain that Canyon had in mind when designing the Neuron.
So, what, exactly, IS the new Neuron?
Well, it's a redesign of the old Neuron. The previous Neuron was a popular staple in the Canyon lineup: a 130mm travel, 29" wheeled trail bike that spanned the divide between the XC-oriented Lux models and the much more Enduro/park-oriented Spectrals. Popular, as in Canyon sold a mountain of Neurons all over the world. This is the Stumpjumper zone, to use that bike as a reference point for the always evolving definition of "the kind of mountain bike that most of us ride in most places most of the time". This particular slice of the market has been white hot in recent years, and the evolving capability of bikes in the segment has been mind-blowing. In the face of this evolution, the old Neuron was looking a little "XC bike from 2018" in its design, so a new bike was drawn up and ultimately that led to a handful of us sweating our eyeballs out in southern Spain aboard the new beast. Is it a radical new Neuron; a page ripped from the burly book of the Spectral 125? Not quite. But it is a much more thorough evolution than slapping on some Bold New Graphics and calling it good. Here's what we got.
GEOMETRY
This is where the biggest character changes took place. Rear travel remains at 130mm (front is at 140mm), but the head angle slackened by a degree and a half to 66 degrees, seat angle ratcheted steeper by the same amount to 76 degrees, reach grew by 20mm, all of this contributing to stretching the wheelbase of the size large model I was riding to a rangy 1234mm. The tale of the tape speaks volumes about the difference between the old and new models. Rather than blather about the on-paper this'n'that, here are some graphics. We can save further geo speculation for the ride impressions.
EXECUTION
The carbon frame and swingarm on the Neuron CF 9 SL that I rode is 200g lighter than its predecessor and is absolutely festooned with attention to detail that is across the board well thought out and sensible. Except for the cables routing through the headset. Ah well. But the other touches? Much radness everywhere, check it out: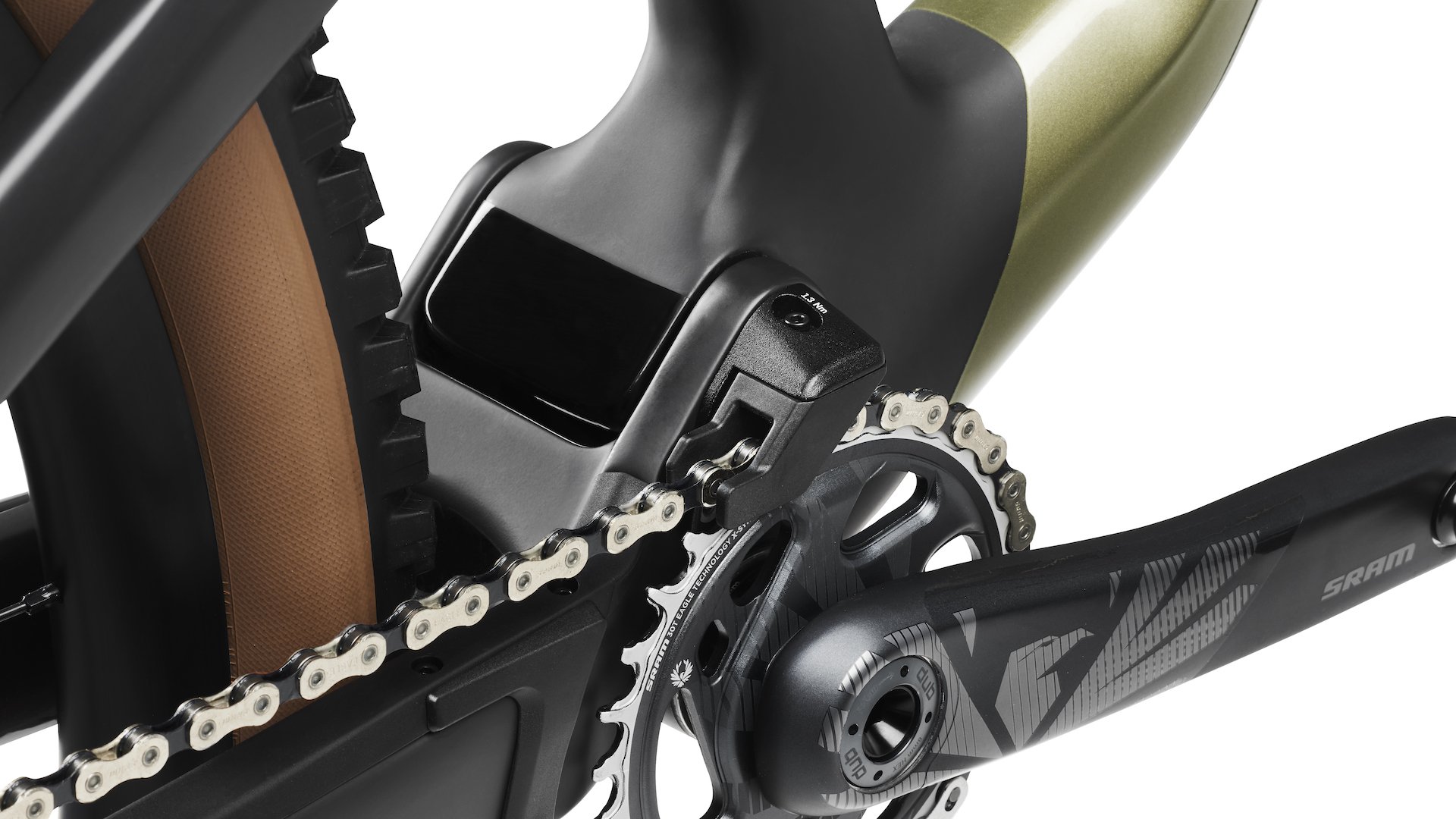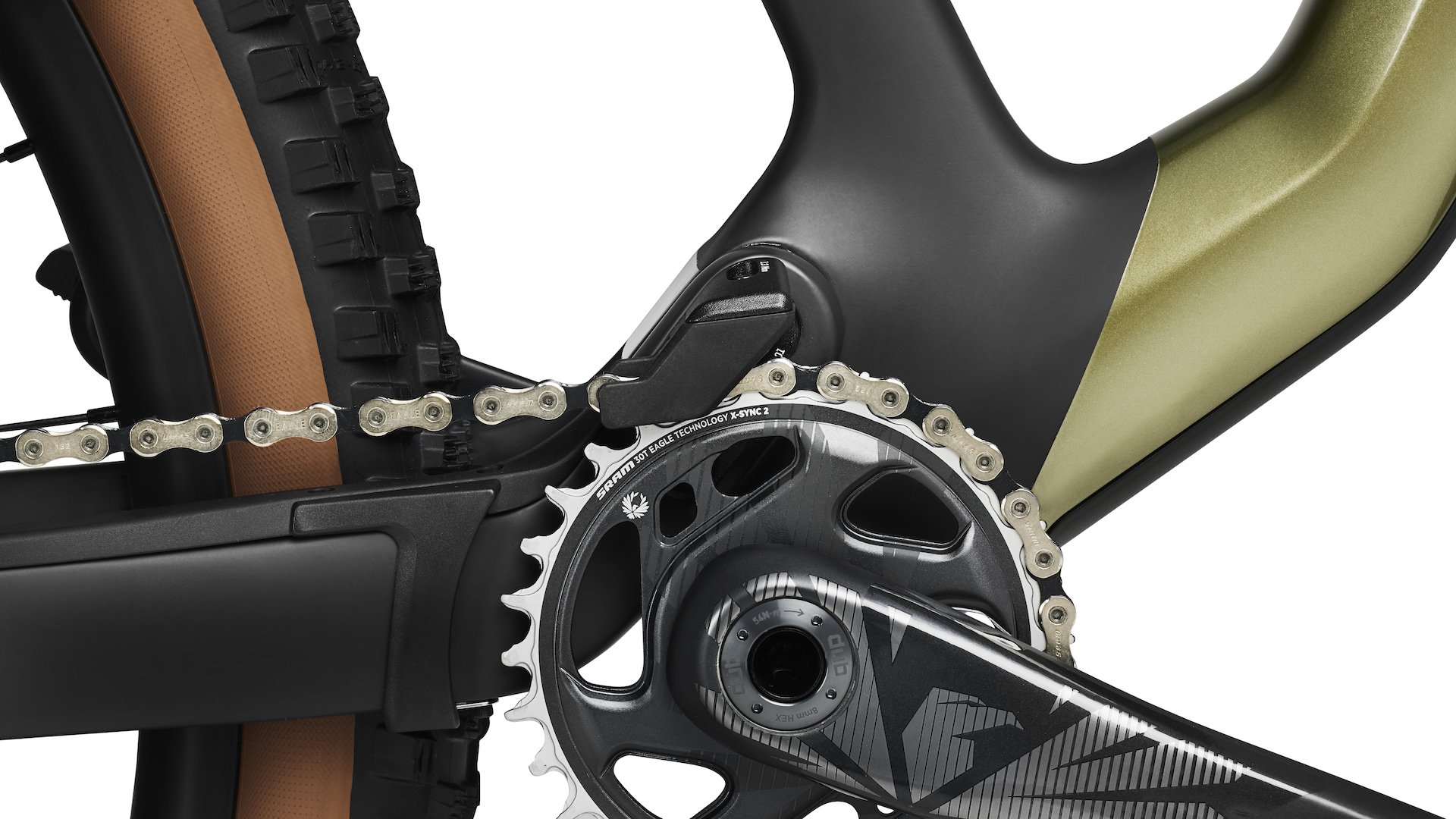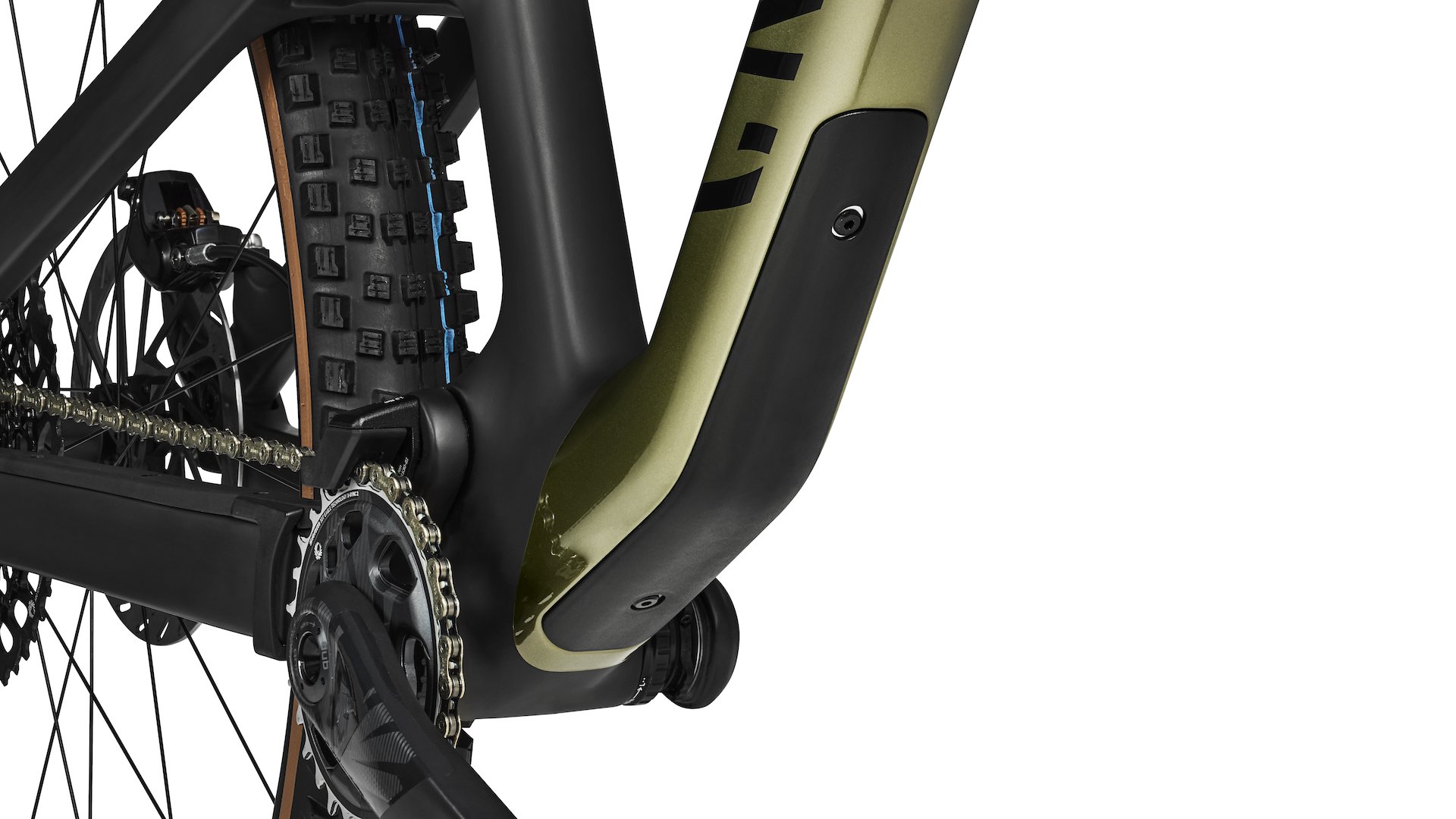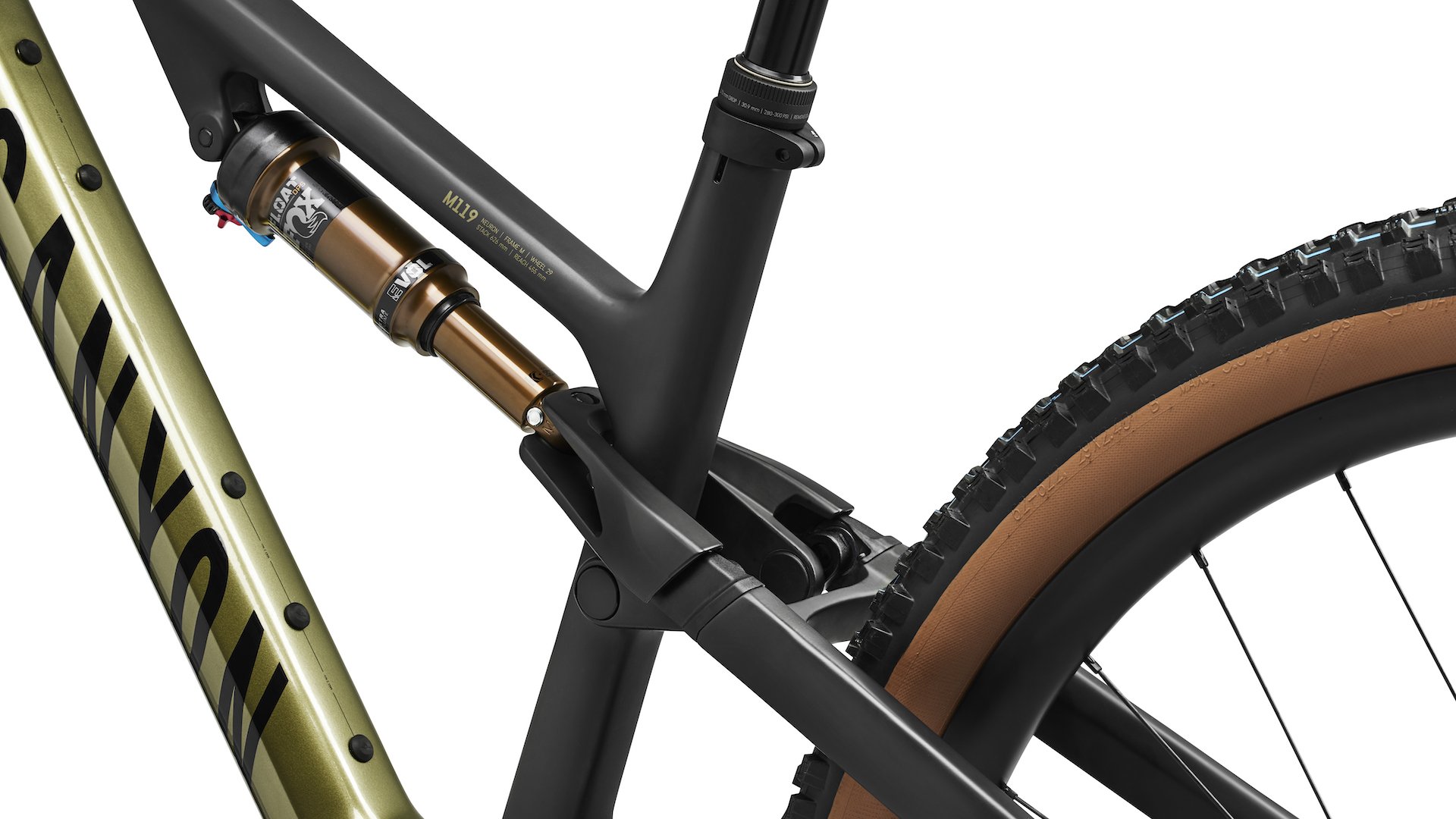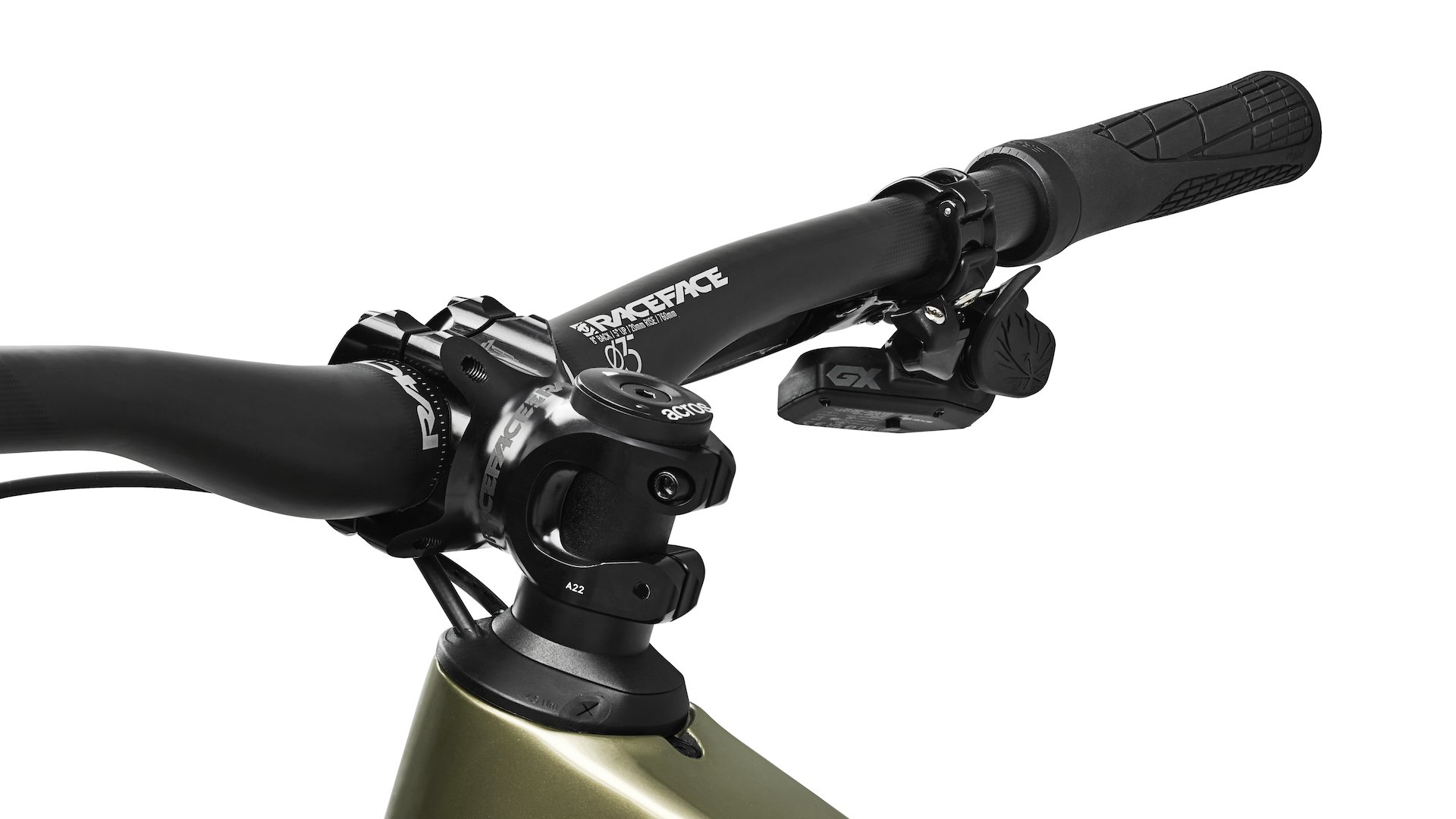 SPEC
The Neuron is positioned as a "ride everywhere" kind of bike. I suspect there is a growing contingent of riders for whom the concept of "ride everywhere" involves 36mm fork stanchions, 200mm or larger brake rotors at both ends, and 1100+ gram tires as minimum requirements for their kind of riding. This, as mountain biking continues to evolve, will always be an area open to interpretation. For my own purposes, "ride everywhere" is more about covering ground as efficiently as possible with my dwindling wattage, and still having enough bike to have fun going fast or getting technical, and having enough handling and wheelbase to handle some good old-fashioned primitive backcountry with style. That is to say, I acknowledge that I may need to check up at times when the terrain gets really hairy and that I won't be smashing rock gardens with impunity, and that there will be no attempts to clear those big gappers while silently praying for a ride around. Backcountry survival takes on a much higher priority than adrenal reward.
As far as my own possibly biased perspective is concerned, Canyon nailed it with the Neuron. The 140mm travel Fox Factory fork suits the intent of the bike and acts as a convenient warning to avoid immediate "Hulk Smash" behaviour. Out back, there's a 200x50mm Fox Float DPS that matches well with the fork and the travel. Relatively linear suspension kinematics are tailored for an air shock, so Canyon doesn't recommend swapping to a coil, in keeping with the more trail, less whip-off intent of the bike. DT Swiss XM 1501 wheels with their 30mm rims are a lightweight, moderately thrashable wheelset that also dovetails right in there with the rest of the spec. They are shod with 2.4" Schwalbe Wicked Will/Nobby Nic tires. The SRAM Code RSC calipers squeeze down on 180mm rotors while shifting duties are handled by GX AXS. There is no one area that seems "over-specced" compared to another. The tires match the wheels match the suspension matches the overall weight of the bike, and the whole package screams "pedal up long climbs, go find some sweet singletrack to rip, have fun, this ain't Rampage."
Retail price for all this goodness is a dick punch to the rest of the bike industry: 5,499 USD. The US/Canada market will be able to choose between three Neuron models, so if that is too expensive for your tastes, the aluminum Neuron 6 will retail for 2,599 USD, or the Neuron 5 will be available for 2,099 USD.
RIDE
Crunch numbers and talk about features all you want, eventually, someone's gonna have to ride the thing.
Admittedly, the circumstances for the time spent on the bike were not conducive to getting granular about how the new Neuron might compare to the scads of other candidates in this very crowded and competitive slice of the market. Strange trails, compacted timeframe, jetlag, unfamiliar tires, and eating my body weight each day in salted pork were all factors that clouded my objectivity. That said, sometimes there is no better way to get to know a bike than by being thrown straight into the fray. Little niggling details that might be fixed with a discreet component swap here or adjustment there can become blinding obstacles when you're chugging up a hill trying not to be the reason the whole press camp gets to the hotel after dark. I'm happy to report that while I was absolutely the slow man on the totem pole, I never had a moment of trying to blame the bike.
Instead, I saddled up, rode, and didn't think much about the bike at all, other than to occasionally mutter something like "Hmmm, that wasn't too bad" after choosing the wrong line down a nuggety chute in a cloud of dust or having to abruptly check up to avoid yard-saling into some Sierra Nevadan abyss padded with thorns and sharp rocks. The new Neuron is long enough and slack enough that you can get going plenty fast to wish for better tires or maybe a little more suspension, but it is also composed enough to dance through the tight stuff without feeling like a barge, and it handles with enough neutrality and responsiveness to be utterly predictable. The Neuron won't necessarily make up for a lack of handling skills or poor decision-making on the pilot's part, and it doesn't exude that "go for it" chunky self-assurance that made the Spectral 125 such a darling, but in return, it gets up hills like it means business and has a very good balance of traits perfectly suited to all day rolling.
The suspension felt about like you'd expect a 130mm Horst-Link bike to feel. It climbed smoothly and tractably, and benefitted from flipping the compression adjustment when grinding hard up the fire roads, but was overall efficient and easy to get along with. Descending didn't feel quite as buttery soft off the top of the travel as some of the similarly focused dw-Link bikes I've ridden of late, but that may have been a matter of not enough time on my part futzing around with shock settings. Otherwise, there was plenty of mid-stroke support without wallowing, and I never hit anything hard enough to bottom it out. Both ends felt very nicely balanced with regard to each other, and the bike's overall demeanour was readable and capable. It was super comfortable drifting shale while on-sighting 1000-year-old shepherd's trails.
From an evolutionary perspective, mountain bike design is always pursuing one end of the bell curve or another. Once upon a time, that meant everything was biased toward twitchy bikes that rocketed uphill but from a historical perspective were just downright grim to try and descend with. Very recently, it feels like the heavy pendulum in bike design is overbiking us all for the sake of those gifted few who are redefining the gravity-assisted physics of mountain biking; basically catering to the exact opposite asymptote of the bell curve.
Then there's this bike. Canyon didn't aim for the ends of the bell curve with the Neuron. Instead, they drew a target on that big fat swollen center of the thing, where, in reality, most of us live and ride, and designed their interpretation of a contemporary mountain bike for the masses. This is an eminently more capable bike than the old Neuron, and for those of us who admit our own mortality, and are less inclined to sacrifice body parts in pursuit of glory, it's about all the bike we need.
Full(er) details about spec and options should be available on the Canyon site by the time this goes live.