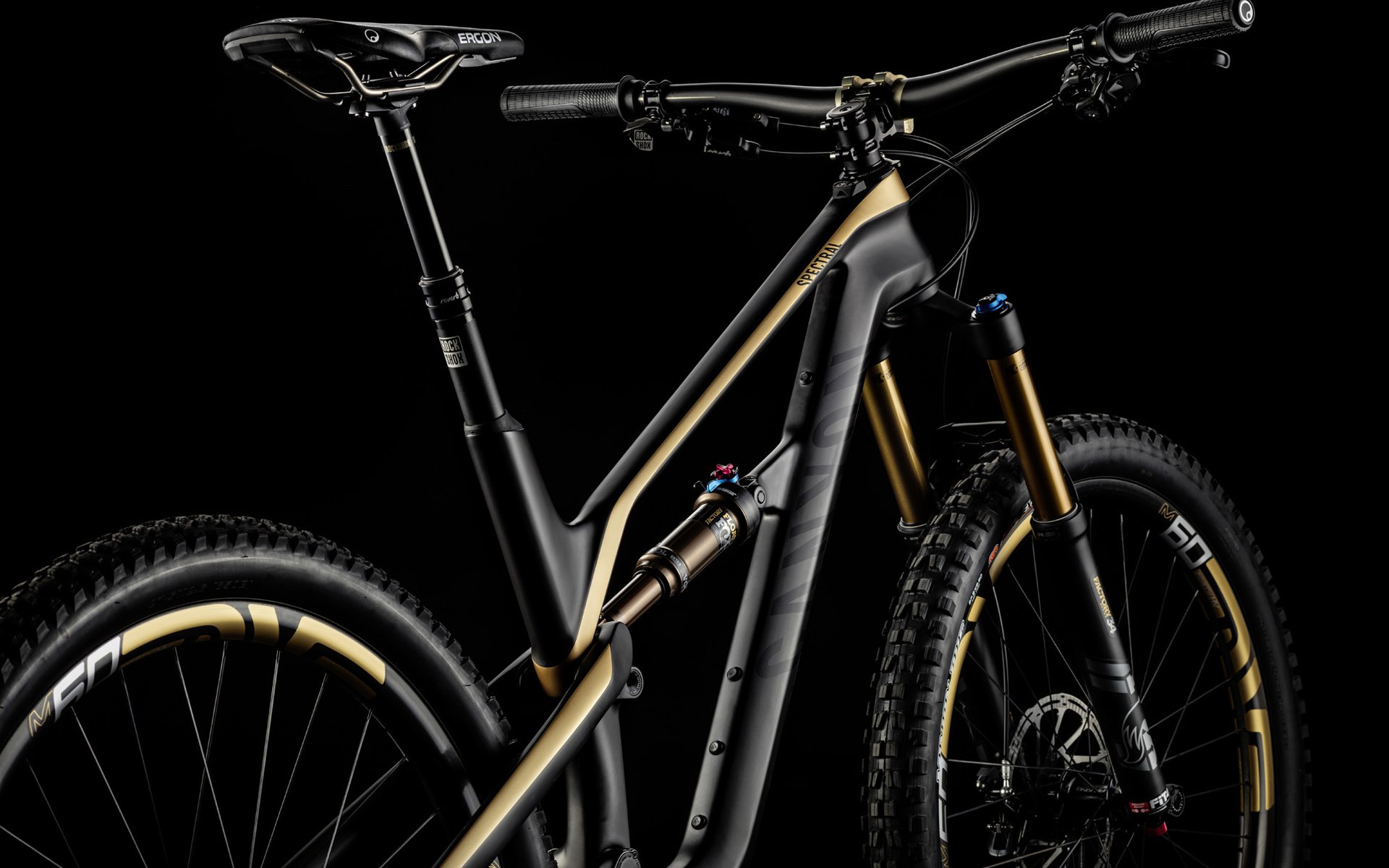 PRESS RELEASE
Canyon Launches An All-New Spectral
What makes a trail bike fun? Taking cues from the unique riding styles of Joe Barnes and the Dudes of Hazzard, the Canyon Development Team set out to find the right mixture of traction, control, handling and, above all, playfulness. To create a simple and robust bike that begs to be thrown through corners and fly down trail, while also being easy to service so mountain bikers can set, forget and just go ride. From suspension and geometry to wheel and tyre size, the all-new Spectral finds the right balance.
With 27.5" wheels, 2.4" or 2.6" rubber, and a new linkage inspired by the Sender, the new Spectral is Canyon's take on the modern trail bike. The progressive geometry uses 150 and 140 mm of front and rear travel respectively and will have riders ready to attack technical singletrack, while remaining easy to pedal from the trailhead.
The new Spectral is available in three versions, full carbon, carbon front and aluminium rear and full aluminium, with each version featuring a new integrated cable channel. The impact-resistant plastic cover integrates seamlessly into the frame to maintain a clean look that keeps cables safe and silent, while also making service simpler than ever.
Paying attention to the details, Canyon has developed two new bottle cage systems to work with the new lateral position of the shock, as well as a storage box that easily attaches within the frame. By integrating the seatpost clamp and introducing a new sealed bearing concept, Canyon has placed special emphasis on weatherproofing and longevity.
US PRICING:
Spectral AL 6.0  $2,499.00
Spectral CF 8.0  $3,499.00
Spectral CF 9.0 PRO $4,499.00
Spectral CF 9.0 SL $5,999.00
Spectral CF 9.0 EX LTD $6,999.00
The new Spectral will be available in the US in early 2018. For more information on the bike, go to canyon.com/noroutine