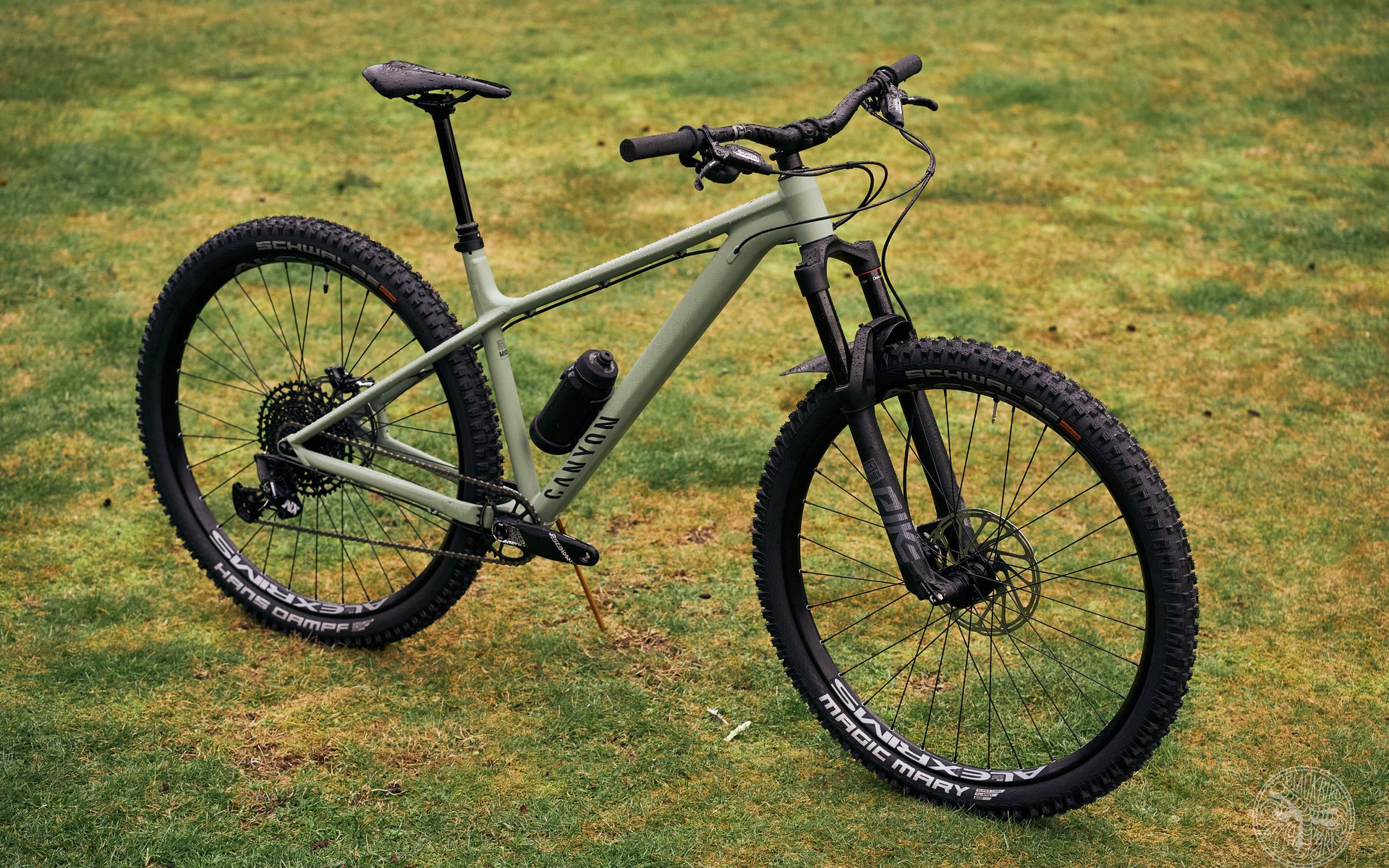 REVIEW | EDITORIAL
Canyon Counter-Review
A Canyon Between Experiences
As a lover of budget bikes, min-maxing, and hardtails I was really excited to read Cooper's review of the Canyon Stoic 4 hardtail. Sure, it could be just a touch slacker in the HTA and I personally wish it came with sliding dropouts like the new Honzo DL, but it's a nice package for 2450 CAD | 1780 USD.
There's also the poetic delight of witnessing a white-gloved aristocrat try to talk to a common person, which you get in concentrate when a tester reviews a complete bike that costs less than the wheels they're accustomed to riding. As the great bard, William S., ~ said: "You want to see whatever common people see? You want to ride like common people? You want to ride like common people, like me?"
If you haven't checked out his piece yet, the Canyon Stoic belongs in a shortlist of truly rideable budget-friendly machines that are ready to rock out of the box. And it's not that Cooper didn't do an excellent job of surrounding Deniz's beautiful photos with words, it's just that I vehemently disagree with one of his fundamental claims. That tiny flaw, which makes his diamond only suitable for industrial use. His whiniest of conclusions. Ah, just thinking about it leaves a battery-like taste in my mouth.
The Canyon FUEL Water Bottle
I am, of course, talking about Cooper's mini-review of the Canyon FUEL water bottle. I sincerely hope that no one held back on purchasing one of these beautiful 10 CAD | 8 USD, fully recyclable, lightweight, easy to clean water receptacles based on his take. And if you did, well, I can't even...
"This included water bottle is stupid. EVERY OTHER water bottle in my house has a lid that's interchangeable. This Canyon bottle has a completely incompatible lid, and the little bit you suck out of is sharp and pinchy. Give this to someone you don't like." - Cooper Quinn
Other things aside, I have never had a water bottle, at any price, that shoots water like the FUEL. I've owned a lot of different water bottles, and yes Cooper - most of them had interchangeable tops, and not one of them could hit half the distance of the Canyon bottle. Not only is that fantastic for getting water straight into my mouth, and nowhere else, when I'm wearing a full-face helmet, but I am also definitely not losing a trailside water fight with any of my friends or, more importantly, my child.
To manage his other points, the nozzle is soft silicone and couldn't cut yogurt. Also, if mix-matching bottles and lids make you hot then give all your inferior used bottles to your frenemies and buy a quartet of Canyon FUEL bottles for two Elizabeth's, and the problem is solved. Or, I guess actually, it would be a trio of bottles since one comes with your Canyon Strive 4 for free.
The bottles have gradient markings which I guess would be helpful if you've been riding too much and it's your turn to make dinner, and all your measuring implements are dirty. On the other hand, the clear strip is a pretty handy indicator of how much water is left for the rider whose hand isn't also a carefully calibrated scale. I have no idea why the Strive comes with the 600ml version of the bottle, but the 750ml versions I'm using hold a lot of water without being unwieldy themselves. The bottles actually have a really nice shape as well, they fit extra-snug in my King Ti cages but are still very easy to slip in and out.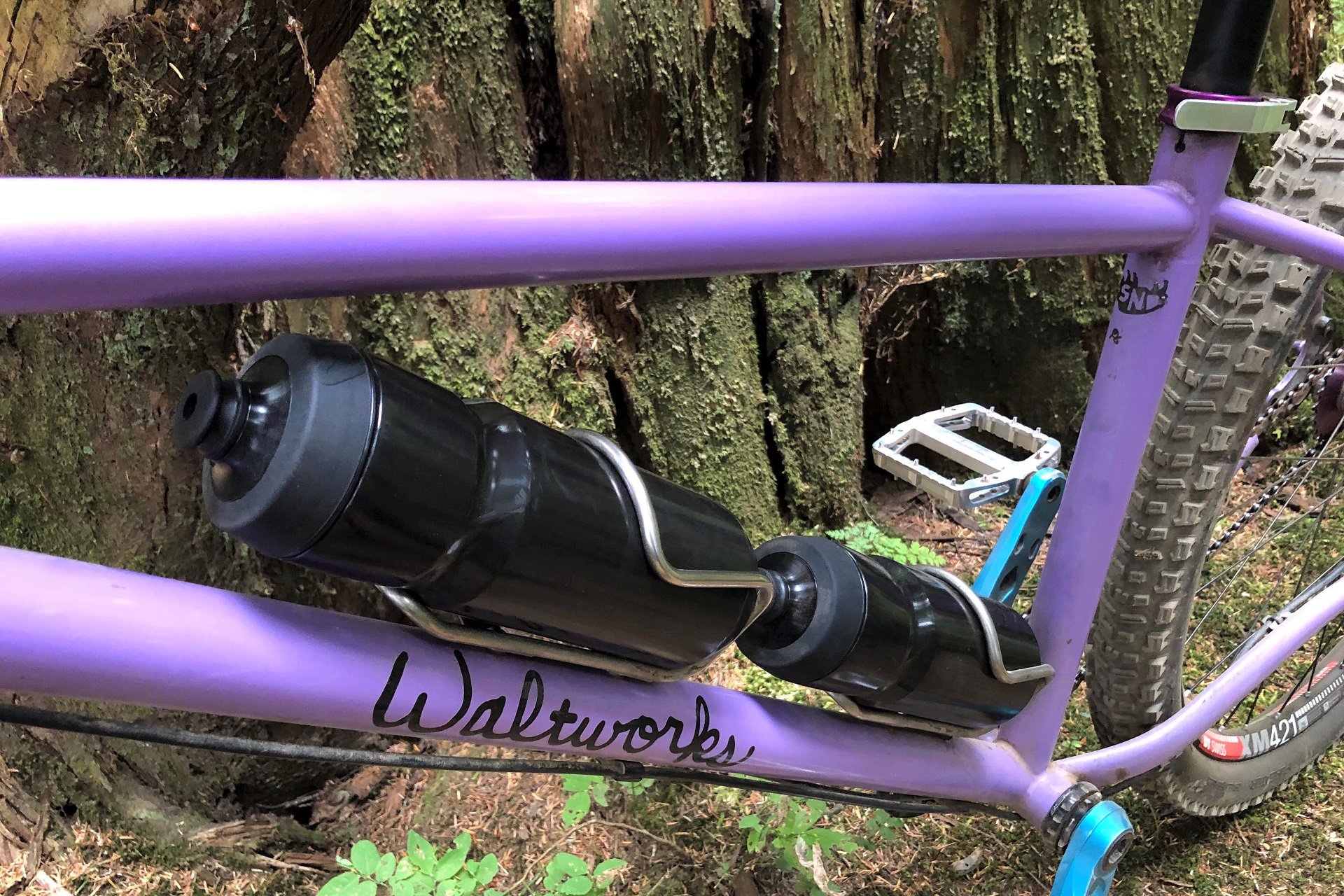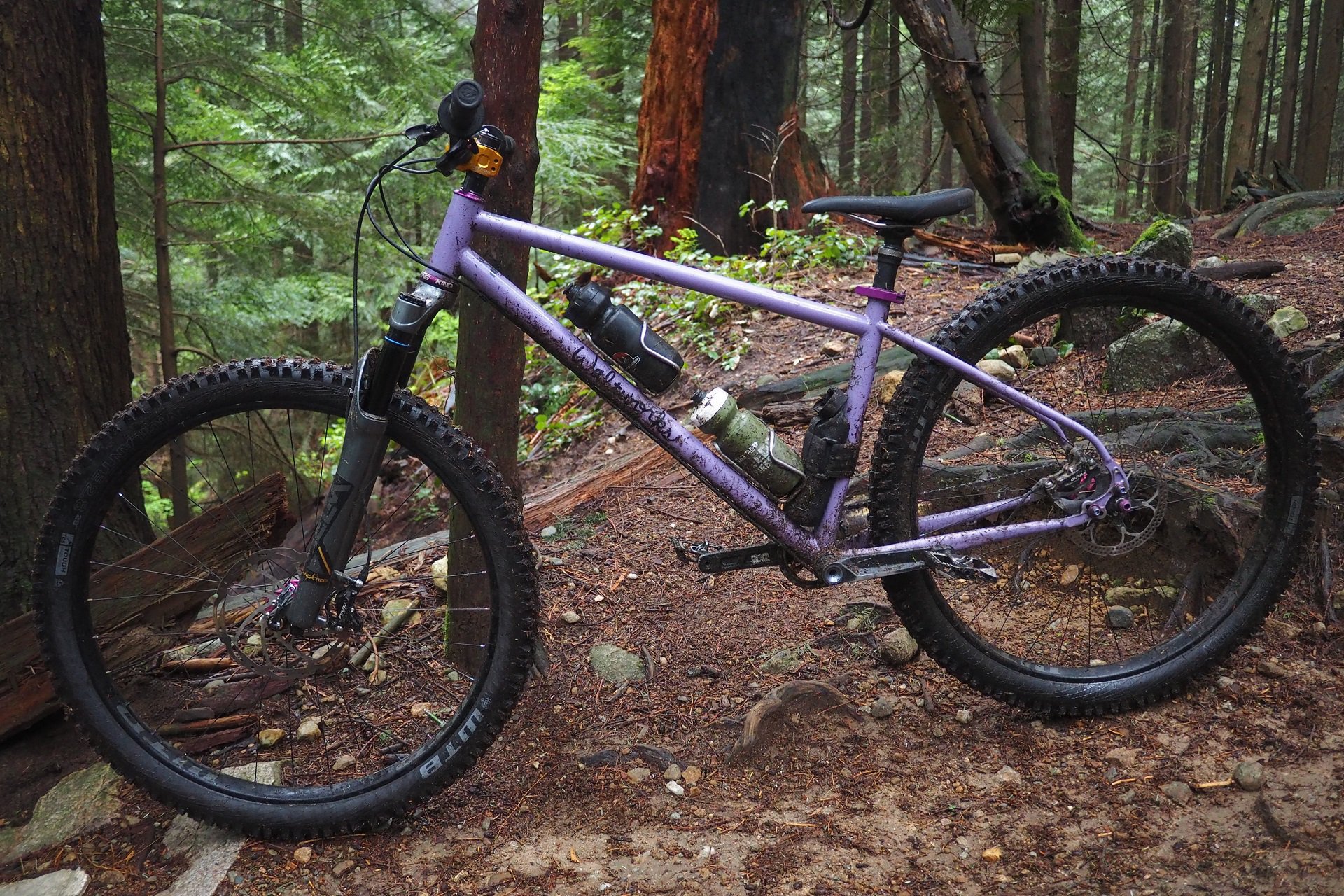 Cooper's Final Word
It wouldn't be sporting to come flying in here half-wheeling Cooper's review without giving him a chance to defend his opinion, and present a strong case for whatever bottle he thinks is better. After all, he's not alone in not liking the FUEL. It gets 4.1/5 Stars for 1449 customer reviews. Most of the negative reviews don't have anything to say about the bottle, isn't that just the internet for you? But Cooper can count among his company the dude who finds water comes out of the spout too quickly when he squeezes the bottle, and the dude whose bottle leaks but admits he's too lazy to arrange a replacement.
At any rate, after a thorough vetting of my copy and extensive debate about the myriad facets in our disagreement on the relative qualities of the Canyon FUEL, Cooper submitted this rebuttal:
"If you want to add to your Canyon water bottle collection, I have one I'll give you."
If you would like to add to, or start, your Canyon water bottle collection, the Fuel is available in black or clear in 600ml or 750ml versions. The black bottles have options for black, red, blue, or turquoise cap-rings and they all come with a two-year guarantee. Not bad for 10 CAD / 8 USD.