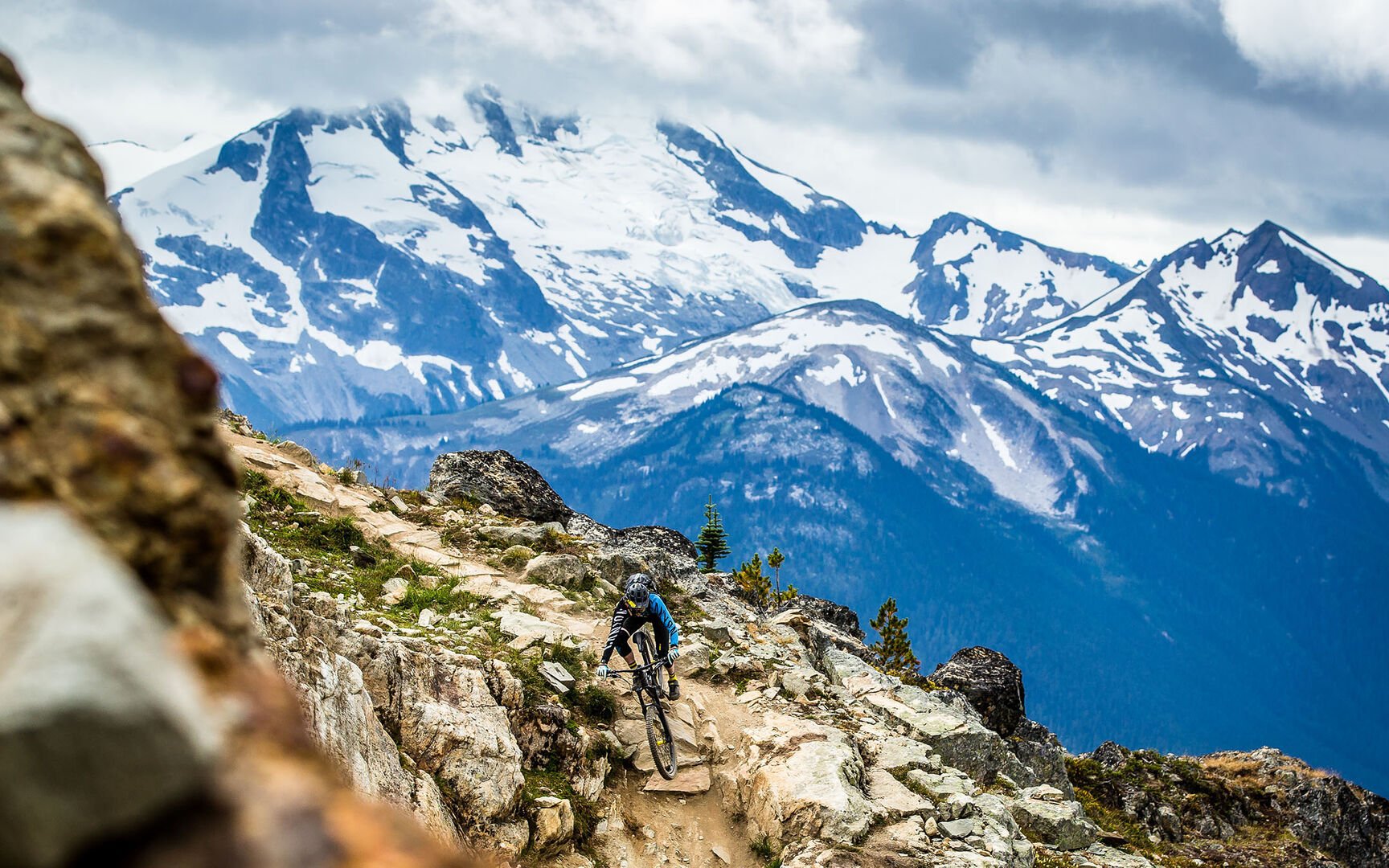 ANNOUNCEMENT & RAFFLE
Canyon Bicycles now available in Canada
As of today, Canyon Bicycles are finally available for direct-to-consumer order in Canada. This has been a long time coming, with several rumoured announcements and as many delays, but it's now official. Canyon's announcement comes at a time when bike inventory everywhere is a constant challenge, with new bike sales continuing along at a gallop, and the most robust used bike market we've ever seen. For would-be bike owners in Canada having trouble finding a bike that fits their size or their wallet, today's news may be of particular interest. Take note, however, that while Canyon does have bikes in stock, ready to order now, it's not a bottomless pit of inventory. No matter where you intend to find your next bike, if it isn't already set aside for you, you'd best act fast, because most manufacturers are already talking about having sold out of most of their inventory for 2021.
Canyon's been planning this move into Canadian availability for several years now, and part of that delay is down to the logistics of the direct-to-consumer model. Canada is a tricky market as it is, due to its huge size and relatively small population, so offering bikes without a network of shops to service them comes with extra challenges here. Any LBS can handle routine service - and should, especially as their inventory of new bikes dwindles - however any Canyon-specific parts or warranty needs are a different story. To handle those, Canyon has partnered with Vélofix, who can help with bike builds if necessary, as well as service, warranty, returns, and other specific inquiries.
For now, Canadian orders will be fulfilled from Canyon's HQ and warehouse in Koblenz, Germany. That may not be a permanent solution, and it's likely Canyon will work on establishing a base in Canada - or figuring out how to service Canadian customers from their US HQ in Carlsbad, California, but for Canyon fans intent on getting their hands on a Spectral, Strive, Sender, Stoic, etc...that's how it'll work for now.
We've got a comprehensive FAQ below, courtesy of Canyon, and you can get a more complete picture of inventory, bike models currently available, and - crucially - pricing, by heading over to the Canyon Canada website.
Before that, though, it's also worth a note that to mark their entry into the Canadian market, Canyon is raffling off a one-of-a-kind 'Maple Syrup' themed Strive. You can enter that raffle here.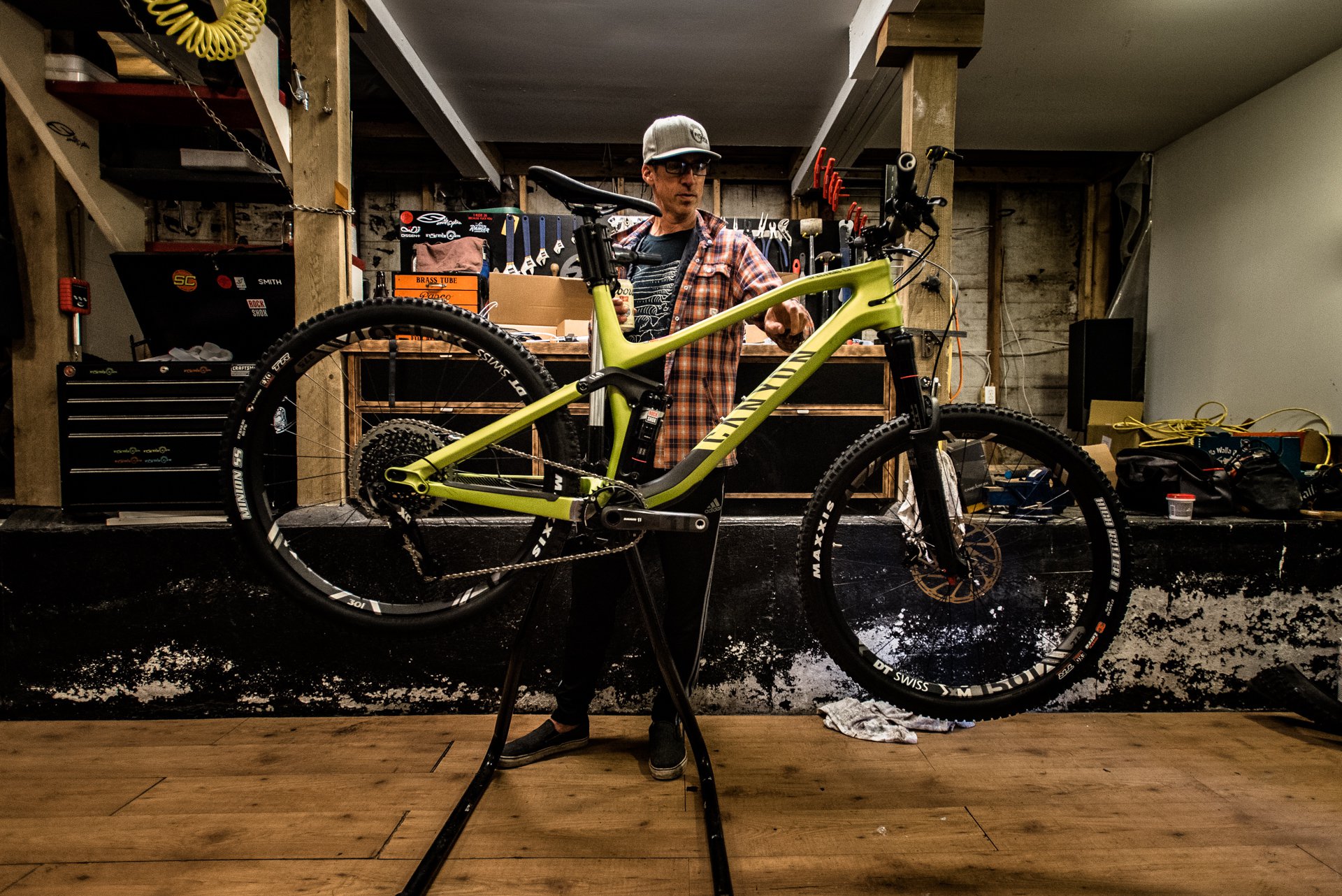 FAQ (courtesy of Canyon)
WHAT STATE IS MY BIKE SHIPPED TO ME IN? CAN I BUILD IT UP MYSELF?
Yes. It's all very simple. First, before your bike is even shipped, we fully assemble it and set it up in our facility, just how your local dealer would do. Then, we disassemble some parts and pack it securely in our custom-developed Bike Guard box. When your Canyon arrives at your home, you can re-assemble it in a few simple steps, then get out riding right away. We include an assembly guide in the Bike Guard, and there's more detailed information on our website – for example in our Service support videos. We provide all the tools and accessories you need (e.g. torque wrench and assembly paste) in the Bike Guard.
HOW DOES CANYON PROVIDE AFTER-SALES SERVICE? DO I HAVE TO SEND THE BIKE BACK TO GERMANY?
Of course, if you want, you can send your bike to our technical service experts here at our Canyon HQ in Koblenz. However, that takes a while – and we understand that every day on the bike is precious. That's why we work with a specialist home repair partner, Velofix. With Velofix, just make an appointment on-line and a trained mechanic will come to your home or office to inspect your bike. Velofix mechanics are trained by us and have access to the right parts to fix your Canyon bike. You can get detailed information at https://www.velofix.com/services/. We will provide official pricing information as soon as we have officially launched the Canadian website.
WILL THE FULL RANGE OF CANYON BIKES BE AVAILABLE IN CANADA?
We're really hyped to finally bring our bikes to Canada. So we're making sure to bring a huge selection of bikes from a number of categories: gravity, road, triathlon, gravel, MTB, cross, urban, and fitness. However, at launch, Canyon e-bikes won't be available in Canada until we've cleared up some remaining import issues, especially regarding the batteries. But, we promise that we're working on it even as you're reading these words!
FAQ cont'd
HOW LONG WILL IT TAKE CANYON TO DELIVER MY BIKE FROM GERMANY TO CANADA?
That depends on where you are in Canada. We've carried out countless delivery test runs with our logistics partner UPS and we're confident that we'll be able to get your bike to you 1–2 weeks after re-ceiving your order.
HOW IS SHIPPING HANDLED? ARE ALL TAXES FULLY PAID?
We work with UPS, our proven logistics partner. We'll publish pricing numbers including shipping costs, and tax and customs information in our FAQs when we officially launch our Canadian website.
DO YOU HAVE ANY CANADA-SPECIFIC CANYON SERVICE PARTNERS TO PROVIDE ON-SITE TECHNICAL SUPPORT?
We'll be providing support in Canada through our service partner, Velofix. They provide expert help on everything to do with maintenance, warranty, guarantee, repair, and assembly. It goes without saying that you can take your Canyon to your local bike shop for repairs!
WHAT IF I NEED TO RETURN MY BIKE?
We offer a 30-day no-questions-asked return poli-cy. We encourage you to assemble, fit and use your new bike to ensure that it exceeds your expecta-tions. Original owners may return their bike for a full refund at any point during the first 30 days of ownership provided the bike is returned in as-new condition. Bikes returned with significant signs of wear or damage will be subject to further Customer Service contact. For further information, see the re-turns page on our website. As an additional premium service, you can also return your bike through Velofix if you don't fancy disassembling and reboxing your bike yourself.
I WANT TO TEST-RIDE A CANYON: WILL YOU BE ATTENDING ANY EVENTS HERE IN CANADA?
We can't wait to finally get over to Canada and ride with you! However, because of covid, we're unable to currently stage any events in Canada. As soon as the events schedule starts again, we'll be right there! To get the latest news, subscribe to our newsletter and follow us on social media.
HOW DO I CONTACT CANYON CUSTOMER SERVICE IF I HAVE QUESTIONS OR AN ISSUE WITH MY BIKE?
You will be able to contact the Canyon HQ Global Service Centre (based in Koblenz, Germany) via live chat, email, and phone. Availability will be limited due to the time difference:
EST: Mon-Fri until 1 PM
CST: Mon-Fri until 12 PM
MST: Mon-Fri until 11 AM
PST: Mon-Fri until 10 AM
Customer Service will handle all of your needs, in-cluding purchase advice, service requests, warranty claims, returns, bike configuration, and more. In addition, support will be available in both French and English.
Even though Canyon bikes haven't formerly been available in Canada, we've had a pretty decent crack at reviewing some of their bikes over the last few years, and they've made a good impression. Here is a quick list of those reviews:
Yet to come is a review of Canyon's newly-released Stoic hardtail, which sees aggressive geometry and a capable build kit with a very attractive price point. Watch for that one soon!