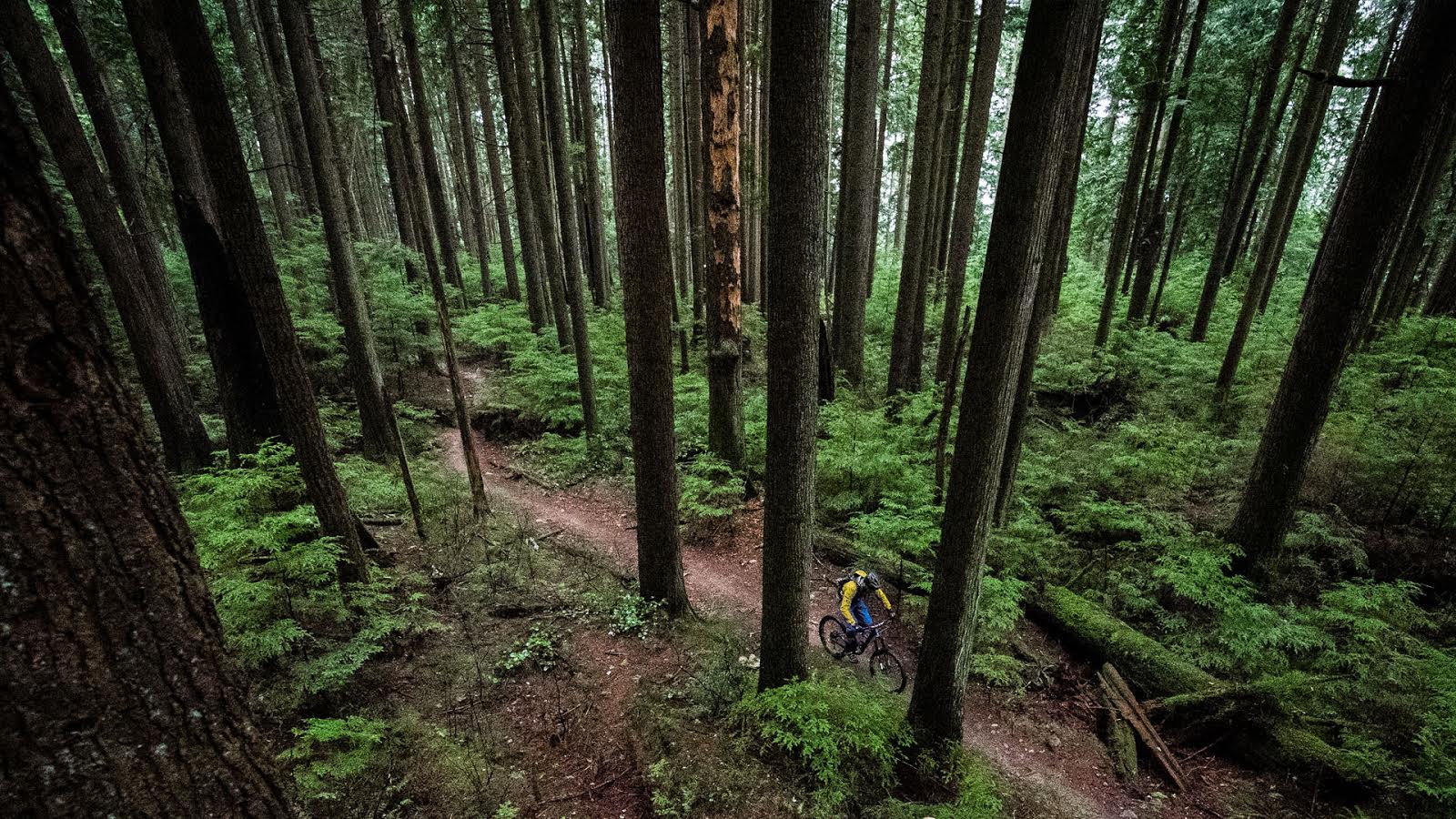 2017 Cane Creek DBcoil(IL) & VALT
If you have been sitting on the fence about the coil shock comeback Cane Creek's new damper and spring combo, the Double Barrel Coil Inline (Cane Creek DBCIL) and lightweight VALT coil spring are intended to give you a two handed shove onto the side of "less fade, more control, and greater consistency."
Cane Creek DBCIL Shock
The idea is pretty forward. Riders are pushing shorter travel trail bikes to new limits and even the best air shocks can have issues with heat, initial feel, consistency, and longevity due to their air seals. This is especially true of long aggressive descents on smaller, non-reservoir, trail shocks where the dampers have limited amounts of oil.
From a performance perspective there are a lot of bikes on the market that purport to rely air spring volume tuning to dial in performance but the beauty of a coil spring and its more sensitive initialization, is the ability to run a firmer spring. That means less sag for more usable suspension travel with no loss of initial traction.
Add in to the mix a desire to keep trail bikes light and a number of designs that cannot accommodate a reservoir shock, or a reservoir shock and a water bottle, and the Cane Creek DBCIL may have arrived at the right time.
The Cane Creek DBCIL is completely externally tune able: low-speed compression, high-speed compression, low speed rebound, high-speed rebound, and spring rate with easy set-up,thanks to Cane Creek's base tunes.  There's also the excellent Climb Switch which increases both low speed rebound and compression damping to provide a good pedaling platform while maintaining excellent traction.
In terms of performance longevity the DBCIL appears to share damper components with the DBAir Inline; however, it bears noting that issues with that shock that weren't related to the high volume air spring have been resolved. We are hoping to have the opportunity to speak definitively about the durability, performance, and internals of the shock in the future with a full review and teardown.
Cane Creek VALT Spring
Adding to Cane Creek's argument for coil sprung suspension is their new VALT steel spring. Like PUSH Industries and Fox Racing Shox, Cane Creek is using higher quality materials to reduce weight without compromising performance, consistency, or durability.
The weights are not verified at this time but to pick a few key springs from the claimed weight savings of 50 to 211 grams that are sure to be popular with Cane Creek DBCIL customers you'll save 58.5g on a 500lb x 2.25″ stroke spring and an impressive 170.8g on a 450lb x 2.5″ stroke spring.
The VALT springs are compatible will all of Cane Creek's existing DBCoil shocks and they will also be selling them in 3″ and 3.5″ stroke lengths. A 500lb x3″ stroke spring will save you 190g compared to the current spring on your DH bike.
Yes, this is press release material! Yes, it is interesting!? At very least I know a few candidates for this shock both from the perspective of much lower maintenance but also riders with bikes where they'd love to improve suspension performance without having to choose to give up their water bottle.
The Cane Creek DBCIL will be available in a range of standard and metric trail bike sizes from 7.5″ to 8.5″ eye-to-eye length shocks and their metric equivalents.
---
The coil shock comeback continues. 2017 meet 2007?