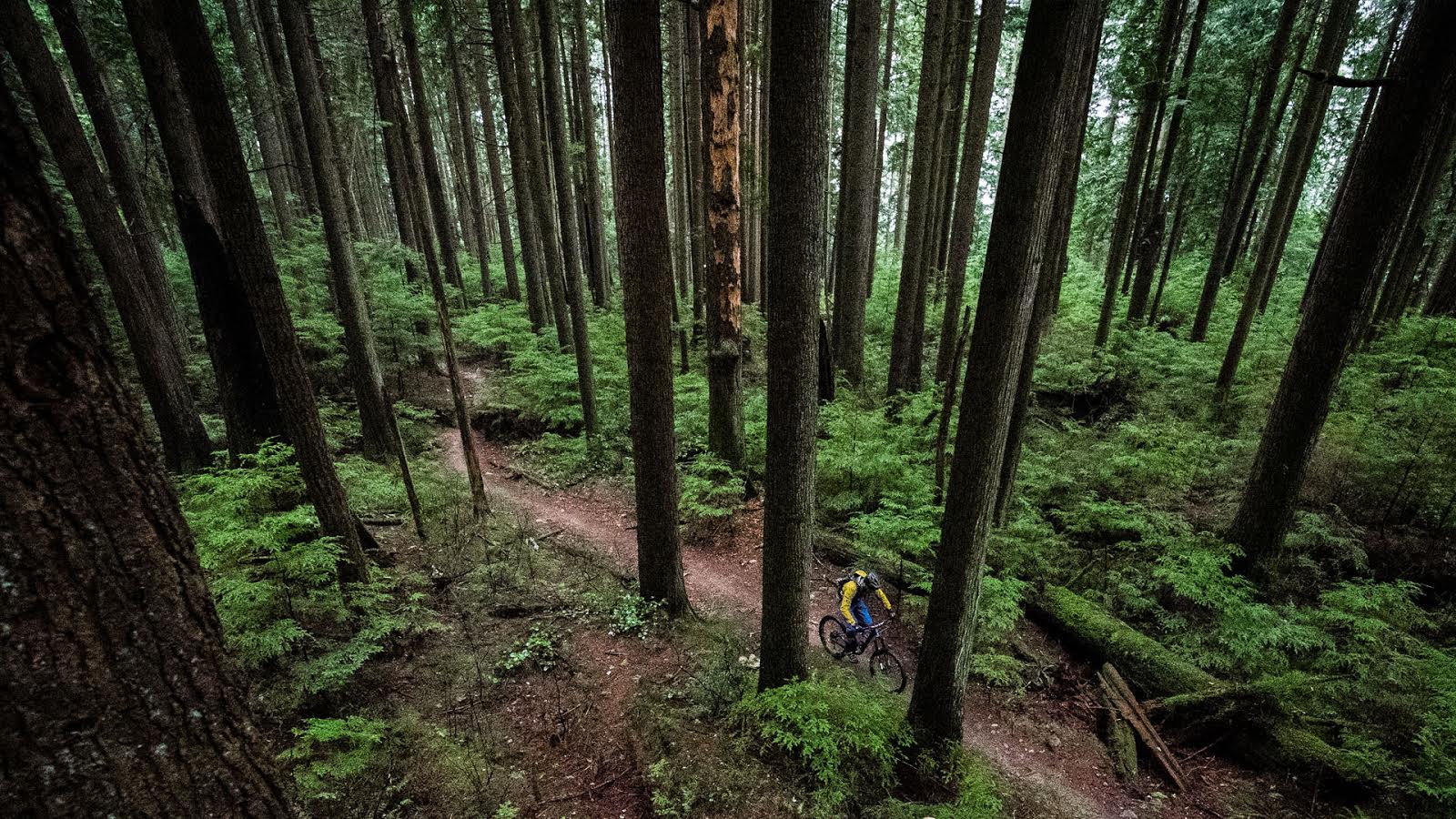 Can One Guy Ruin Crankworx?
Crankworx, I feel like I owe you a bit of an apology. Not a full one. Just a bit.
All week Cam and Pete have been trying to talk me into coming up and hanging out and writing something. And I've been hesitant. I figured it would just degenerate into me complaining about the arbitrary rules and bureaucracy and the corporate wank-festiness of the whole thing, and I really didn't want to have to do that. Even I get tired of myself sometimes.
But they persisted and I caved and I drove up and sure enough, not 10 minutes in I got flagged down and berated for walking across the slopestyle course. At the designated slopestyle course crossing area. Where a different Crankworx employee indicated that I should do my crossing of the slopestyle course.
I just sat there and stared at the guy. Confused. And then it hit me. Holy shit!  This is the exact same guy that has tried to ruin my day at the last few Crankworx that I've attended!  The exact same guy!  He's like the Arthur Dent to my Agrajag. Except rather than accidentally killing me repeatedly, he's on purpose trying to Mall Cop/Traffic Warden/Fun Police the enjoyment right out of myself and the rest of the event. I bet he goes home and yells at his dog to stop wagging its tail, citing some obscure no-tail-wagging rules that he found on the Internet and misinterpreted.
So what if I've had this all wrong (a theme, lately)?  What if Crankworx is actually really chill and they just happen to have hired one guy that has the fun killing abilities of a dozen regular people?  And does that make him a really good, super efficient employee or a terrible one?  I have no idea. But rest assured, I'm going to avoid the hell out of that guy in the future.
So, this is my "Crankworx Ask Uncle Dave". And it really doesn't have much to do with Crankworx. Or much to do with Ask Uncle Dave, for that matter. These are just things that I thought about as I cowered under a jump hiding from the rain.
---
Uncle Dave,
Why are Canadians so nice? Do all Canadians apologize all the time? Or is it a rectangle/square scenario? (Where all squares are rectangles, but not all rectangles are squares.) Is there something in the lakes and rivers of Canadia that causes this phenomena? Do you call people from Quebec, Quebexicans? Do they apologize as well?
  
If you planted a Canadian to grow in the fertile soil of South Florida, would they grow up kind and apologetic or would they grow to match the surrounding population of neon haired alligator people?.Nature vs. Nurture, what gives?
Sincerely,
Not Sorry
---
Dear Notsos:
That's funny. Because I don't think Canadians are nice. I think Scandinavians are nice. And Scandinavians probably think other Scandinavians are dicks and think that Tibetans are nice.
The key here is that anybody that talks less than you do and seems to have better manners is assumed to be really nice. And anybody that is too similar to you is assumed to be a dick. I have a few Swedish friends and I think they are the nicest people in the world. I have a Finnish friend and she seems really nice too. I think I have judged their characters correctly, but I probably have attributed some extra points for niceness just because they're usually not the ones making a scene at the party.
So, Canadians aren't really all that nice, they just don't carry on as much as the people you are used to dealing with. If you stopped yelling and shooting guns at things people might think that you are nice as well.
Sorry,
Uncle Dave
---
After I thought about that question, I spent a bit of time thinking about what Brandon Semenuk is going to be like when he gets older. This feels peripherally related because he's one of those seems-nice-because-he's-quiet-but-for-all-we-know-murders-kittens kind of dudes. But what is 45-year-old Brandon Semenuk going to be like? Is he going to grow his hair long, achieve a great beer belly and hang around in the Whistler Village forcing people to buy him beers, reminding them of the things that he's done? Or maybe he'll father a child that makes him look like a talentless scumbag and goes on to be an AMA motocross champion? Or maybe he retires next year and races Nascar and moves to Daytona Beach and we never hear from him again, other than watching him get into fist fights on television? He just seems like this eternally youthful dude that has been 14-years-old forever and I can't imagine him as an old man.
The next thing I thought about was my friend's kid. I parked my vehicle at their condo and I went in to say hello before heading over to the Slopestyle. The first thing he did was pull an old band-aid off his foot, stick it to the hairiest part of my leg and then laugh maniacally as he ripped it off. Then, as I was saying good-bye, he got a running start, took a flying leap and head-butted me right in the junk. So, for a while, I thought about what the possible fascination is with this kid hitting me in the testicles, because he does it every time I see him and I'm going to have to figure out a way to not have that happen in the future.
The last thing I thought about was "What am I doing cowering under a jump in the rain, waiting to watch people do flips on bikes?"  (Which sounds like the worst circus ever) Then I thought about the spectrum of attitudes towards the slopestyle. You get the people that show up with chainless chainsaws (which is an apt metaphor for toothless hype if you really think about it). And you get the people that shrug their shoulders and watch because it seems like they're supposed to and at least one of their friends is super excited about it. Why do we care so much about this event that has so little to do with how we actually ride our bikes? Is it simply because we're being told over and over again that it is important? Do the announcers have a quota to fulfill on the words "legend" and "champion"? Should we really be talking about the impossibility of "winning the triple crown" when a guy almost does it the first year it has been a thing? Is it really a rivalry when it takes uncomfortable prompting to get the two "rivals" (teammates, really) to acknowledge and dismiss the whole concept? And how many new, novel and suspect ways are the Crankworx folks going to have next year for handing over large chunks of money to mountain bike riders?
There is something magical about watching these slopestyle gentlemen accomplish the things that they do on a bike, in person.  There's an impossibility to it that does not come across via video. But I realized that the harder somebody works to sell me something, the less likely I am to buy it.
Then they made the call to postpone things and I drove home.
---
Actually we asked Uncle Dave to come up to Crankworx because the course marshall (mentioned above) begged us to.  Notsos – you win the prize this week! A set of Ryders FACE photochromic/anti fog eyewear.
---
Have a question? Send it to askuncledave@nsmb.com – you may get ridiculed, but Dave is sure to be sorry about it.
---
How was your Crankworx? Hopefully it was better than Dave's.