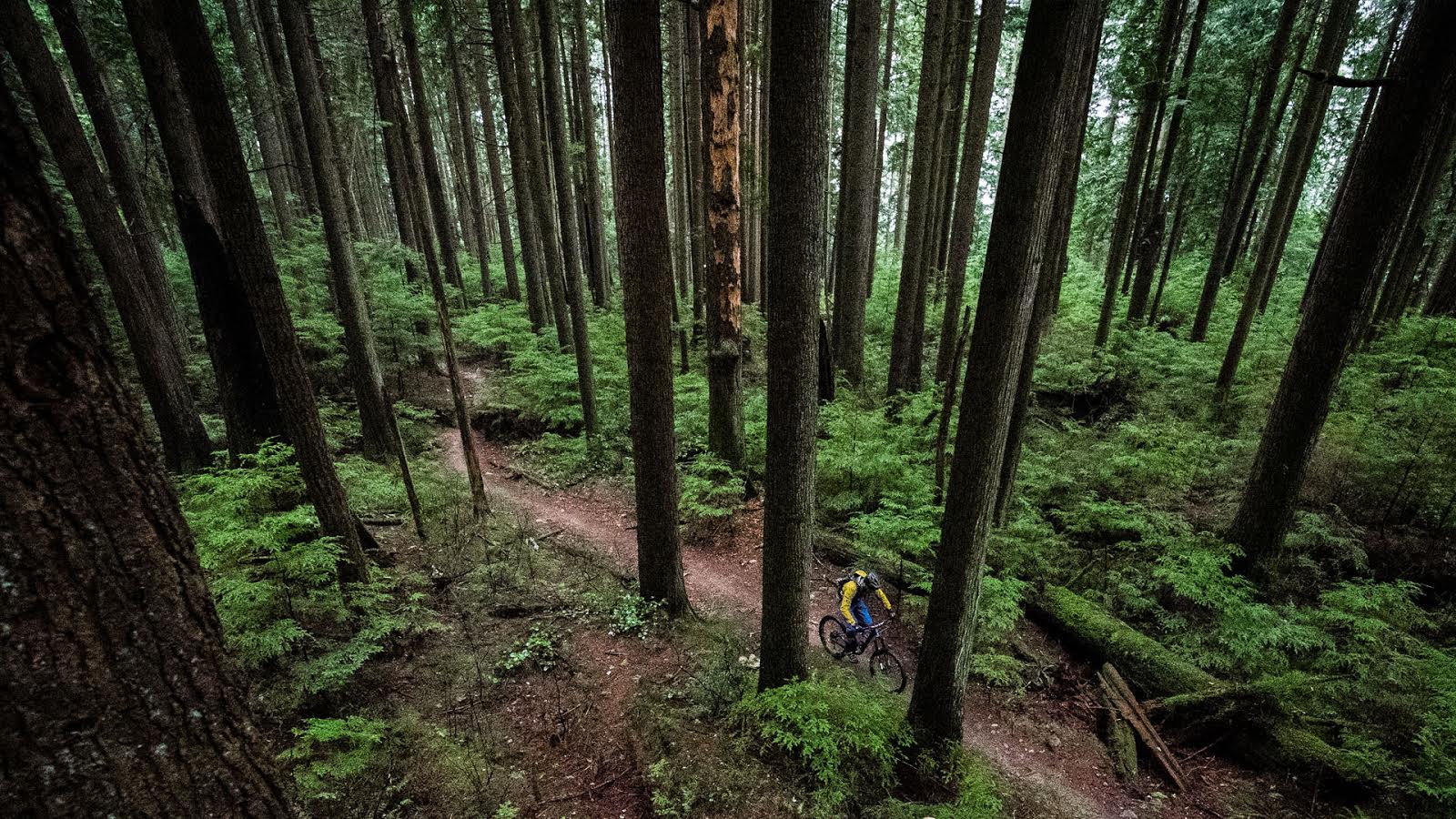 Can I run 20mm More Travel Up Front?
My vacation afterglow lasted about 3 days before I was dragged back down to earth. But it's different this time. It really did change me. Hopefully it will result in changes that I'll be able to talk about at some point in the next couple of months. Until then…more of the same.
---
I just got a new DH/Freeride/park bike. I have only run 200mm of travel in both the front and rear before. Is 180mm in the rear and 200mm in the front okay?

Thanks.
---
Dear Needy:
I'd really like to know who started this "balanced travel front and rear" bullshit. It can't have been anybody who grew up riding hardtails. Or riding shitty first generation full suspension bikes that needed all the fork you could give them. Or…I don't know. I just don't get it. Obviously, there is a point at which your bike has "too much fork travel" compared to the rear end. It looks like this.
If your bike doesn't look like that, you're probably going to be okay. Why? Here's where we get controversial.
1 – Fork travel is far more important than rear end travel
I'll take a great fork on a subpar rear suspension design over the reverse any day. A great fork can cover up a lot of mistakes and a bit of extra fork travel will usually add some capability to your bike. To a point. See photo above.
2 – The majority of fork tunes in no way match what is going on in the rear
Take a few hours one day and peruse the work our friend over at the Spanish Linkage Blog has completed. If there's one thing you should take away, it's that rear suspension designs are all over the place. Flat rate. Rising rate. Dancing rate. There are popular and well-reviewed bikes will all kinds of rate curves on the rear end. Has this been matched in any way, shape or form to what is going on with the fork? No. I've ridden flat rate (nearly) bikes that I like and rising rate bikes that I like and I would keep my fork tune the exact same between the two.
3 – You're not hitting the damn bumps at the same time so why do you care if it's balanced? Sorry. "Balanced?"
Unless your rides consist of nothing but drops to flat, the majority of the bumps you hit will not impact your suspension equally. You hit things hanging off the back. You hit things with your weight shifted forward as you brake. You hit things with your front wheel in the air. It matters not a whiff if your suspension is "balanced" when these things are happening. And they happen a lot.
So don't worry about it.
To put it another way, what's the best way to improve the capability of your 120mm trail bike? Work for a few weeks improving the "balance" of your suspension components? Or throw a 140mm fork on?
You'll be fine.
Sorry,
Uncle Dave
---
Dear Uncle Dave
I've been riding a long time, I've been riding MTB since before the RS1. I have 26, and 27.5 bikes in the shed, rigid, hardtail and fully sprung, single speed, dual ring and single ring (although my knees and back mean the fully rigid ss is for flat family rides). I never went 29er because wagon wheels are for gangly freaks who can't ride. I am short in the arse, and I'm, therefore, more awesome than a dozen lanky gunards all offense intended. 
Like you I mostly ride alone, due to the demands of kids, work and general anti-social tendancies. Also like you I like to listen to tunes while I ride, partly because I get in the zone and ride better with a bit of music, and also so I don't have to talk to people.
My problem is that, when I look at my preferred riding playlist, it's mostly music and bands I've been listening to since before panracer smokes were cutting edge; tool, faith no more, black flag, wu-tang, the sex pistols, NIN etc. I feel like fresh tunes would push me to hit that drop that I always try to roll, or to grind out that pinch climb without dropping into granny.
I've tried finding some new stuff, but I just don't have the time or energy to spend days sifting spotify, trying to pick the gems out of the endless, weary, dayold dogshite, that is most current music these days.
What is your playlist? You seem down with the kids, please help! 
Crustymtb.   
---
Dear Crusty:
Deep down, every music nerd wants nothing more than to be asked about what music to listen to. The editors are probably freaking out because they hate it when I try to insert discussions about music into things, but I'm super excited. I mean, I can't just ignore a direct request, can I? And thank you for suggesting I'm still somehow, some kind of "with it." That means a lot to me.
However. Rather than talking on and on and on about a bunch of bands that suck that you don't care about, what I'm going to do is finally put some effort into something I've been meaning to do for a while. Shit. I even started it one week but chased a fresh ball across the street before I could follow up the next. What I'm going to do is leave you every week with one song that I think you should be listening to but probably aren't. It might not be a new song…It probably won't be a new song. But it's going to be a good song. And you're going to enjoy it. And it's going to add at least 300 to my word count each week.
I'm going to start things off with something a little loud and a little noisy and that just happens to be at the very, very top of my iTunes "Most Played" list (because I'm analog like that) and will hopefully mean you don't ever have to listen to Tool again. It's Monomania by Deerhunter. Full album here, if it floats your boat. Shit. This is a mistake. I could just talk about Deerhunter for hours. Agorophobia definitely needs a listen, but is more "tortured indie rock" than you're probably looking for at this time. The new album is a bit of a dog, but Snakeskin is worth a click. Back to the Middle. On and on I could go. (so I will…) Microcastle full album…and Halcyon Digest full album, while you're at it. This was definitely a bad idea. Better way to end than the usual Instagram pleading though, No? (@davetolnai, if you must)
Shit. There's no way I follow through on this.
Sorry,
Uncle Dave
---
Crusty – you win a prize! Loam Coffee Travel Pouches – Our travel pouches are 3-packs of coffee featuring the Mystery DH (Guatemala), Boondocker (Colombia), and Bike Park Blend (Guatemala + Colombia). At 28g of coffee in each pouch they are perfect to throw in your pack, for bikepacking, traveling, and more.
---
Are you down with Uncle Dave's musical stylings?