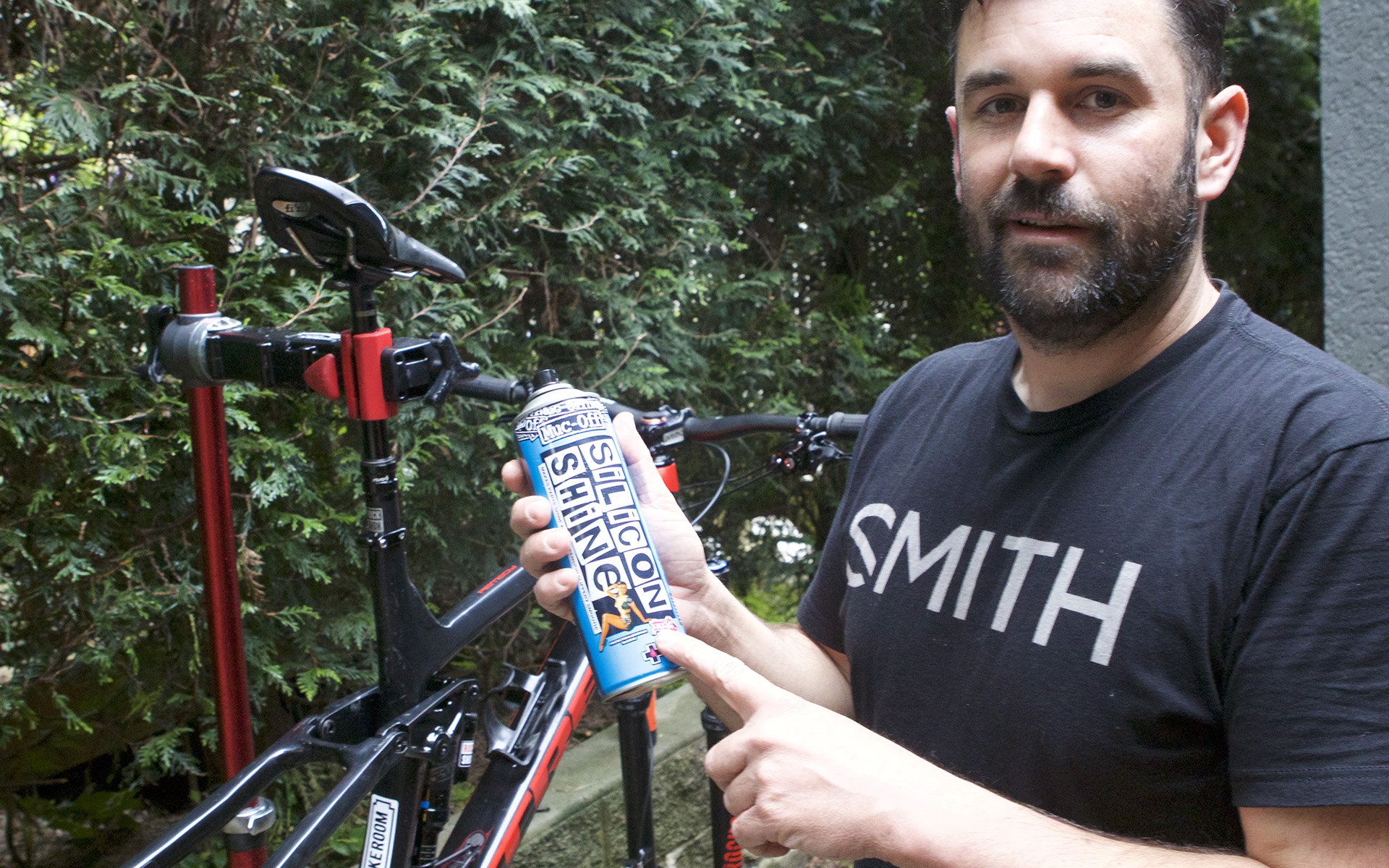 Be MTB Santa in 2020
Cam's Gifts for Meticulous Mountain Bikers
*Cover Model: Jeff Bryson
Creating our own wish lists (Dear Santa!) was kind of fun, but not very generous. It would have felt particularly selfish this year so we've turned the whole thing inside out so you get to be Santa, and we get to help. If you have a rider to buy for, of if you need ideas for a mountain biker who got stuck with you as their secret Santa, we hope to be of service. It seems to me life would be a lot easier if I only had mountain bikers to buy for, so making this list is much more fun than the actual shopping I have to do.
The choices below are the sorts of things I'd appreciate receiving and putting to use. And some craft beer could be added to any of the choices below if you'd like to put a little frosting on the stocking.
4 Ideas For the Meticulous Rider
1.Cleaning Brushes
Someone I know had a brush similar to this and he called it a motorcycle brush, or something like that. I scoured the internet and eventually found this: the Big EZ Detail Brush.
The shape allows you to get into most of the small nooks and crannies on your frame and scrub hubs with ease. I use it on everything but wheels and tires which require something a little more heavy duty. The bristles are soft but they don't absorb most debris found on a bike. If you use the brush on something oily or greasy you can clean it with solvent because it's chemical resistant. It's an amazing tool that takes a lot of the hassle out of keeping a bike clean. These aren't a bad deal if you are stateside, but in Canada you'll either have to pay shipping plus 23 USD or get it on Amazon for 40 CAD.
I found another that appears to be a bargain, however. It looks very similar to the Big EZ, which is made in the U.S., but this one costs only 17 CAD on Amazon and is almost certainly made in China. There are also similar ones priced at 2 for $25 north of the border. If you give one of these to riders who spend the time to clean their bike(s) regularly, they'll almost certainly yank you under the mistletoe. Consider yourself warned.
2. Polishing Fluids
There are a bunch of different soaps you can use to wash your bike, and the stuff you use to wash your car will do, but the finishing touches make all the difference. To make your bike shine like new, apply a light coat of silicone, followed by a polish with a nice soft cloth. The beauty of silicone is that it works equally well on metal parts, paint, plastic or even rubber. It's sort of like ArmorAll for your bike, only better. A bonus is you can use it to lubricate your stanchions or even a squeaky brake lever. It'll even work on a door hinge if such pedestrian concerns are on your radar. The rider on your list may have know idea about the magic of silicone spray, and you can say, "just try it and let me know how it goes."
3. A Front Fender
If you ride all year in a place that has actual weather, a fender is a god-send. It'll keep mud off your face and keep your kit and your bike much cleaner. My favourite, either bolt on or attached with zip ties or velcro is made by RRP - Rapid Racing products.
4. RideWrap
If the mountain biker in your life has a new bike, frame or fork, or there is one on the horizon, RideWrap would make an amazing gift. It's a protective film designed to protect
Bonus: Consumables for the Rider who has Too Much Stuff
My favourite things to give and receive later are things that will be used up and then disappear. I want less stuff in my life not more, despite evidence to the contrary. Lately I've been using several products from Whistler Performance Lubricants. My favourite thing about these products is the absence of toxic materials or those harmful to the environment, like PTFE (Teflon) which is used in most lubes for bikes and is known to be toxic, carcinogenic, and highly persistent in the natural environment, meaning it remains for centuries without breaking down.
Instead WPL makes their lubes, sealant and cleaning products out of seed oils, natural oxidants, and oleochemicals derived from plant and animal fats. This makes them non-toxic and biodegradable. I've been using several WPL products with success. Fork Boost is a stanchion lubricant which is also said to extract dirt from dust seals and prolong seal life. I've been applying the Wet Chain Lube after every post-ride bike wash and I've been impressed by the performance and lack of residue. It's actually designed to resist water from rain or puddles but to dissolve when it encounters high pressure water from a hose, making the post ride clean much easier. So far so good with both of these products and WPL's grease. I don't have enough experience with WPL's sealant to recommend it just yet, but again, it's biodegradable and non-toxic. Sealant in general is however a great present for a keen mountain biker because we're always running short.
I have a bunch more ideas like buying a lesson or clinic, no matter what level your target rider is at (I can't recommend this enough), a pair of waterproof socks, or a small beer cooler for post-ride refreshments.
Happy holidays to all. Stay safe and keep on riding!