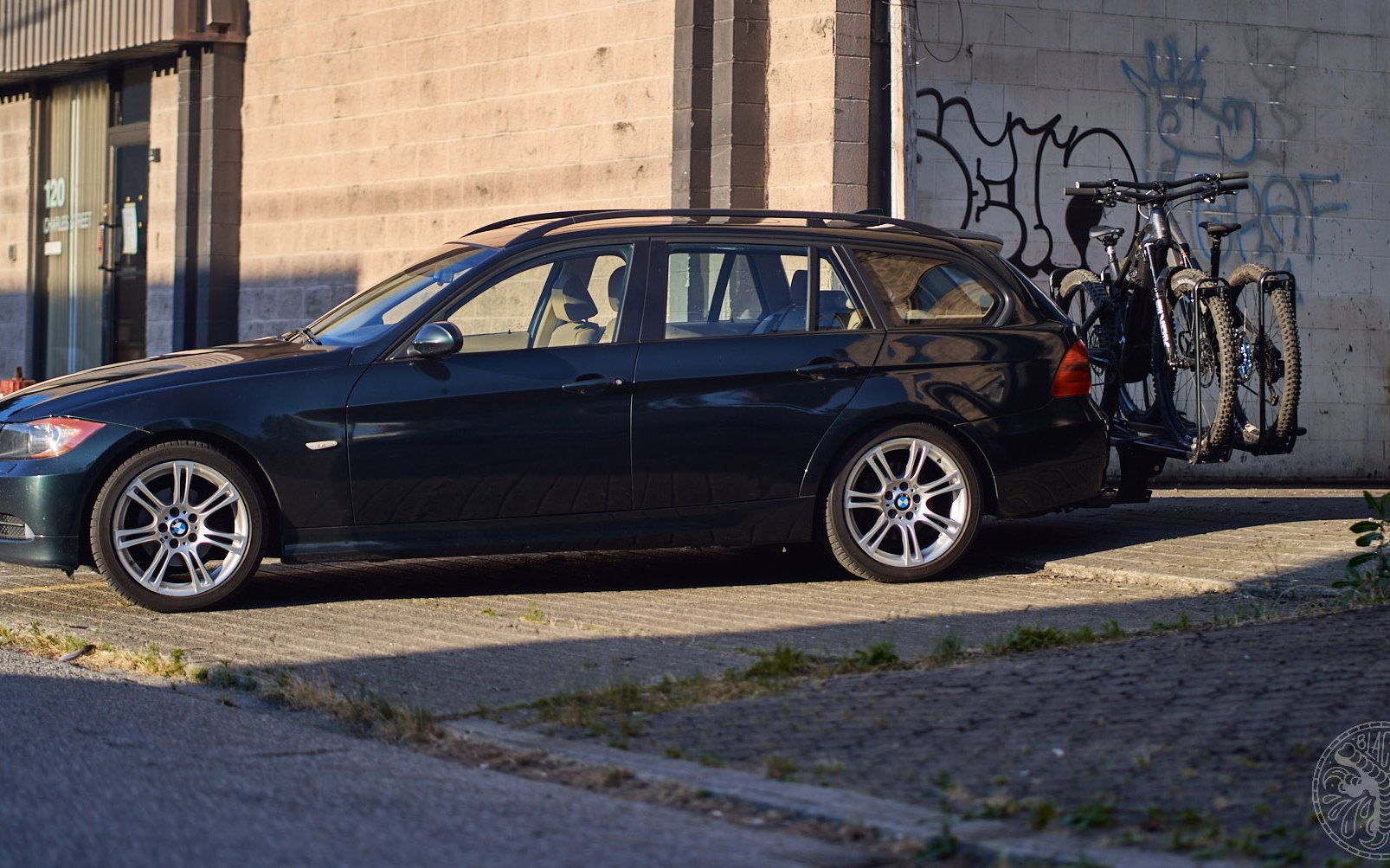 Pistons and Pivots
Cam's 2006 BMW 325xi Touring and We Are One Arrival 170
Hello Cam. Most of the readers know who you are but can you introduce yourself to the uninitiated?
Hi. I'm Cam. I admit I'm into yoga, and I've got almost half a brain. I like scotch without soda and riding bikes in the rain.
Also I work here. The idea for this little mountain biking home in cyberia, came to me in 1998 when I was a newly married school teacher spending a one-year-leave in Italy and learning the language. Missing the North Shore inspired me so I wrote down a fairly detailed plan for a magazine that was also a community, and air-mailed it to Trevor Hansen. Who promptly threw it out. I believe a piece of warmed Moroccan cutlery might have further ignited my inspiration that day. The plan involved print at first but I had some friends who saw the potential of the World Wide Web before most of us and pointed me from pulp to pixels.
I grew up in Vancouver and moved to the North Shore in 2001. My wife, who is an accomplished rider, is a teacher here in North Van. She also had a leading role in What I do in Whistler. We have a couple of teenagers. It's hard work but they are the best kids I've ever had. My son, who is in grade 12, rides a little and has some good skills, but he's more into soccer. My daughter is in University in Ontario, playing on the Varsity field hockey team.
None of my family members visit nsmb.com. They only sort of know what my job involves.
Tell us a little bit about your motoring history? FIrst Car, best car, worst car, etc
My first car was a 1972 Dodge Polara two door hardtop with a 400 cubic inch V8 in it. I bought it from my dad for $900 in 1984 or 85. I have no idea if that was market price, a deal, or if my dad took me for a ride. It was approximately two football fields long and you could hide the bodies of a quartet of basketball players in the trunk. The steering wheel was mostly for show until you got about halfway around when the front wheels would consider your request. It was so thirsty I should have parked it at a gas station. It may have been big, ugly and awkward, but at least it was slow. Its only redeeming feature was being able to hold 8 adults - four in the front and four in the back, quite comfortably. 

My most fun car was an '82 Accord Hatchback with Pirellis and a 5 spd. That thing was a blast to drive on windy roads. Coolest car was a '64 Sunbeam Alpine with 80k miles on it. Such a beauty. Best cars: '91 Acura Integra Hatch and Toyota Tacomas.
2006 BMW 325xi Touring
You have been a tacoma guy ever since I met you, why the change?
I still have a Tacoma. It's the law, by the way. I love it. It's a 2013 and it only has 119k kms on it. When I started looking for a Bimmer I was looking at 3 series convertibles but I hated the idea of owning a vanity car that lived in the garage most of the time and was an extra vehicle. Instead our little "sportswagon" replaced our family SUV  - now that our kids are older and we aren't regularly driving 7 kids to soccer. I may be the only guy in North America who put spent far less money than I put the bank after his midlife crisis. After I sold the spare wheels that came with the car, I paid $6900.
I know you've been looking for a faster, more nimble car, Why the BMW?
I first became fascinated with Bimmers when I was maybe 10 or 11 years old. A friend of my dad brought home a five series and he was closing the door repeatedly to show him the quality of the build. I was hooked after hearing that solid thud. And then I spent a bunch of years as a subscriber to Road & Track and every writer there adores BMW's 3 series vehicles. They would praise their balance, steering precision, and most of all the way they left driving to the driver, although that trait was already starting to be diluted by 2006. I also appreciated the styling and the (former at least) emphasis on the driving experience. They sound pretty nice as well. And at this point in history, for reasons that have become obvious to me, they are relatively inexpensive to purchase.
To own? Not so much.
Were you after a specific year?
I like both the e46 and e90 series. And the e36s, from before 1998, but they are hard to find. This was the golden era when BMW had discovered the joy of building automobiles that were intensely focussed on driving experience at the expense of other concerns. The feel of the steering wheel, the absence of body roll in fierce corners; the sort of car that allows a trip to the grocery store to be fun because you goose it around one corner. This purity and these traits were already being pushed aside for luxury, electronics, and gadgetry by 2006, but this process wasn't yet in full swing.
If I had known then what I know now I might have held out for an e46 ('98-2005) because 2006 was when electronics started to get out of control. Finding a nice e46 is even harder than finding a nice e91 - and more expensive if you happen to get lucky.
I was uncompromising about three specific factors; it had to be a wagon (or Touring in BMW parlance), all wheel drive, and a manual transmission. I could have gone for a sedan, and got a car in better condition for less money, because it turns out these ones are unicorns, but I'm very glad I got a long roof. These generally last about a day on Craigslist if they are in decent shape and well-priced. I was the first caller for mine and there were two other guys on their way there in case I didn't buy it.
Any mods and repairs so far?
Yes indeed. Most of my mods have been minor things like a new black grill, two different sets of wheels because the car came with 17s and I wanted 18s, (and very specific ones) new leather front sport seats from a totalled car, exhaust tips because they look cool, and a replacement steering wheel because mine was a little ratty and I found one with an intact airbag for $50. Finding a wheel from a sport model would be nice but they run around $600.
I broke a front spring in a pothole going down Lonsdale and that turned into a nightmare. I took it to BMW because I thought insurance would cover it. They didn't but they took a month to reach that conclusion. While the car was there, BMW did a check on everything and found three oil leaks. They would have fixed all of them for a little over $3000. Plus tax. Instead I spent $20 on stop leak additive, designed to soften gaskets and allow them to swell, which has been working great. Once I get more comfortable I may dig into one or more of these daunting tasks.
A good news story is that I had the existing trailer hitch converted to 2" at E&H Hitch in Burnaby so I could use the Küat Piston Pro, 2-bike rack on the car. It looks great, is incredibly solid, and is the best rack I've ever used by a significant margin. I've even carried two 55 lb + e-bikes on the back without incident, (with a 2" receiver the Piston Pro will take up to 67 lbs so we were well below the limit, which is likely conservative).
Is there an interesting story about this particular 325s history? Is it possible to track a car's past easily?
There were a couple of weird things about buying this car. I didn't actually buy it from the previous owner. I purchased it from the father of the previous owner's friend. As it turns out the young fellow, who had only owned the car for four months, died suddenly at the age of 21. There was speculation it was COVID, since he hadn't been vaccinated but I didn't learn anything else about his demise (may he rest in piece).* As a result I couldn't ask anything about the vehicle's history or even have it checked out before the purchase. As I mentioned, there were several others who were driving to see the car while I was looking at it, one from 100 kms away.
Once I got the carfax report, I found out the car the car had been sold new in San Francisco and then imported to Canada in 2009 where it found a home in North Van. I actually found a photo of it on Google maps when I learned where the previous owner, who owned the car until June of 2021, lived. As it turned out it had been well cared for by and large. Luckily everything checked out adequately and I eventually got service records going back to 2011. There were no mortal wounds that prevented me from driving it right away.
*this at least is the story I got
Any long trips in it so far? Any nervous moments?
I drove the car up to Shuswap Lake on the Coquihala, which has some long steep hills. Overheated vehicles which have burned down to the asphalt are frequently seen there. There is no spare so I threw in a winter tire to keep the anxiety down but the trip was actually trouble free. On my first trip up to Whistler I wasn't paying enough attention as I entered a slow corridor and got nailed by the popo. It wasn't excessive or anything, but I hate the idea of having a fun car to drive and being worried about getting busted for another costly 3 points.
Is the 325 fast? or is it fast enough?
Funny you mention that. It's got a 3.0 litre inline 6 that's good for 215 hp and 185 lb-ft of torque, at least when new, which made it good for a 7 second 0-60 with the 6 speed manual. So not a rocket at all but it's enough to scoot out of corners or cruise comfortably at 140 km/h on the Coquihala. I was worried it would be a slug but I've been pleasantly surprised at how well it pulls if you keep the revs up. What I'd really like is a 335D motor,* which is an incredibly efficient twin turbo diesel that packs 265 hp and 408 lb-ft and can apparently easily be tweaked to produce much more. Power and fuel economy? Unheard of! That motor wasn't offered in the touring version in those years and it wasn't ever offered with a manual transmission so I'm out of luck. I've done a little looking into what it takes to import a car from Germany. It doesn't seem too difficult actually, but that's a project for the distant future. To answer your question, it's fast enough but I wouldn't complain about more ponies.
*Damn you Deniz Merdano for making me aware of these!
What are your plans for the car?
There are some more relatively easy mods I want to perform. One is to bore out the clutch delay valve to render it impotent. The shifting, particularly between 1st and 2nd, is notoriously clunky on e90 manuals and the CDV is the culprit. This is a BMW innovation designed to protect the clutch from new drivers but for someone experienced with 3 pedals it probably increases wear and absolutely decreases driver pleasure. The task involves jacking up the car, removing the valve, drilling it out and re-installing it, which might necessitate bleeding the clutch. Part of me wants to avoid that. Otherwise I may put a little more work into the interior and replace a few pieces, like the driver's side door card, and I've been thinking about a conversion of the iDrive system that allows Apple Carplay and add a backup camera.
I have a long list of things to fix as well. I haven't been able to remove the warning codes for the seat occupancy sensor in the car, despite having put in a much newer passenger seat and using an OBD II scanner but I'm going to keep trying. There are about five red warnings on the dash and I get a notice on the iDrive screen when the car is started because of this and I can't wait until they are gone. I purchased, but haven't yet installed, a little device that bypasses the occupancy sensor but I'd prefer to fix it properly. The reverse lights don't work, which could have about 17 possible solutions. It's either the switch on the tranny, the wiring through the boot as it enters the tailgate, the footwell control module... 14 other things, or a combination of two or more of those things. It's not the bulbs though!
The wheels on there are in need of refinishing but I didn't want to do anything to them until I had more experience avoiding curbs. And then I'll install some low dust brake pads in the front because the wheels are constantly covered in black film. The last thing, aside from all the mechanical stuff I'm avoiding talking about, is the paint. The bodywork is nice and straight but the front of the car is covered in chips that look fairly recent. There are too many to touch up and have it look nice so I may look into a wrap if I can get the same colour and not break the bank.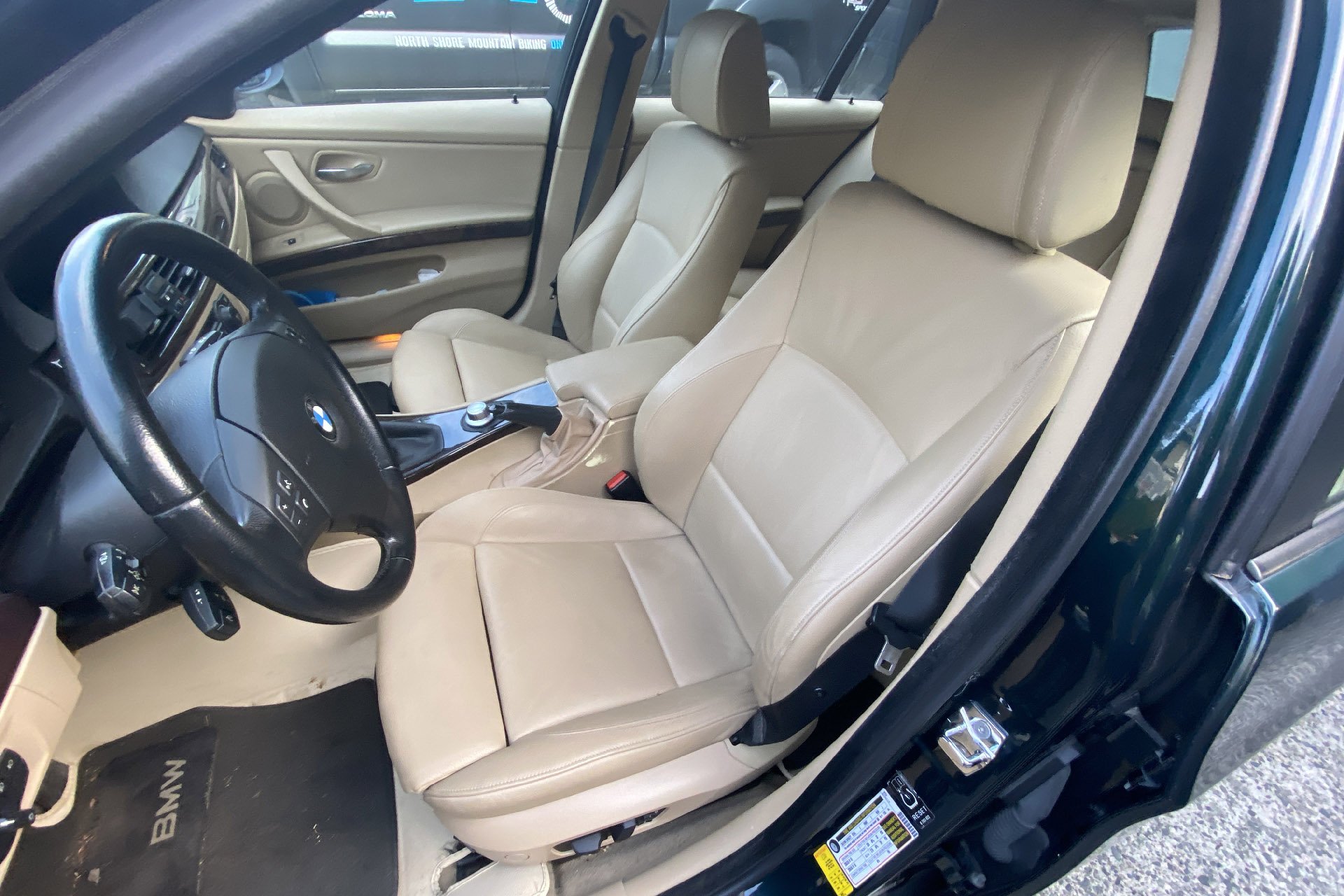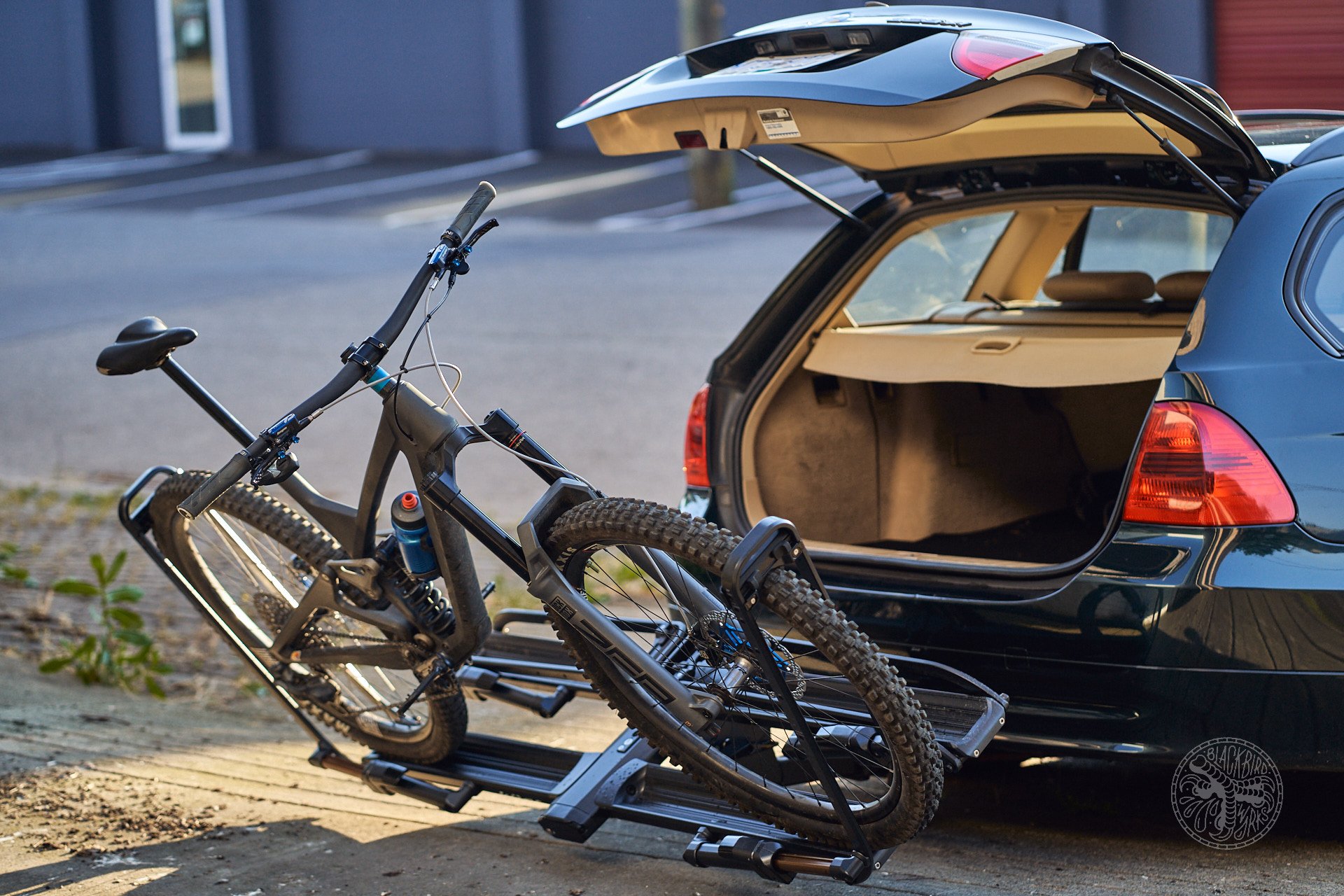 Have you learned anything surprising after owning a BMW for almost a year ?
Whoa have I! And it keeps on coming. BMWs are known to have touchy cooling systems and recently my wife and I began to suspect the car was running a little hot. I say suspect, because there is no temperature gauge visible on the dash or on the iDrive screen. The good news about owning these cars is that there are thousands of well-loved examples still on the road, and they all have lots of issues. Youtube is rotten with channels dedicated to fixing and modifying e90 BMWs, which is where I found the secret code to gain access, briefly at least, to the water temperature gauge.
To unlock this feature, I had to hold down the trip reset button on the dash for 15 seconds or so until a code came up. At the bottom it said FGNSTR, which probably means something in German, and then a series of numbers came up. I was then instructed to add up the digits and remember the number. Then it was into another menu and then I had to press the button 32 times (while holding my breath and mentally whistling Dixie) to gain access to another menu, in glorious red pixels, that eventually led me to the temperature, which seemed fine. Fortunately the next time you have to go through the same arduous and counterintuitive process. It's the sort of thing that is so confounding I have to look up how to do it every time. Similarly there is no dipstick in the car. In order to check the oil, the engine needs to be turned off but the ignition turned on and once you scroll through a couple of menus, there it is. The best exampe though, was when the battery died in my fob.
E90 BMWs have a rather clever system for the batteries in their remotes. There is a rechargeable battery inside the remote and it charges when it's in the dash. There is also a port where you can charge your second key inside the glove box and there is a rechargeable flashlight that lives there the rest of the time. As we have all learned now, even rechargeable batteries wear out eventually, which is what happened to mine. I assumed I just had to pop in a new battery. As it turns out, these are not designed to be user serviceable. The case of the fob doesn't open at all, unless you cut it open. My case had already had that treatment and had been glued back together. Once inside you need to deploy a soldering iron to remove the old battery and install a new one. I found a replacement case on Amazon for about $10, with a blank key, and another astounding feature. Remarkably, it can be opened and closed repeatedly without surgery. BMW's solution to this problem is to sell you a new fob for around $200. I spent about $50 including a new battery and the cheap soldering iron. Virtually everything about the car is over-engineered and over-thought with more energy put into making parts and systems complicated than into making them robust and user-friendly.
Repairs can also be incredibly challenging. To replace the oil pan gasket the entire front of the car has to be removed. I'm talking about the front bumper, the wheels, most of the front suspension components, the axles, and the motor mounts (the motor needs to be suspended by a brace during the process). Many of the fittings and mounts that hold these components in place, including the aluminum bolts securing the oil pan, need to be replaced during the process. One of the many complicating factors is that one of the front axles travels through the oil pan on the way to the front diff, because... BMW.
Did I mention I love my 325xi?
Overall are you happy you bought the car?
I have to say I am. I really like driving the car and working on it and other than being terrified that something expensive is going to break, I'm happy we ditched the family SUV for something smaller and both less and more practical. It can haul bikes and gear, has a panoramic sunroof and it sounds pretty nice as well. The main thing though is the experience behind the wheel. The steering is precise and tactile, the suspension is remarkably responsive and surprisingly comfortable despite not filtering out the road completely, and it's hilariously fun on a curvy road. Sometimes even too much fun. It's also been a great excuse to buy a bunch of new tools. I'm both excited and nervous about taking on some more ambitious projects, like eventually tackling those oil leaks.
We Are One Arrival 170
I have recently written about this bike, so there isn't too much to talk about really, aside from my loose goal around the build. Because the frame, hardware, handlebars, and rims were all made in Kamloops B.C., I had the idea of trying to build a bike from parts made entirely in North America. Eventually that idea morphed into parts coming from post-industrial nations, to include places like Portugal where, for example, SRAM builds chains, or France where some Pirelli bike tires are made. Unfortunately it all fell apart when I couldn't get my hands on a 13 spd Rotor hydraulic drivetrain. Rotor cranks would have to go along with the overseas components from SRAM for an Eagle AXS system. I love using AXS but from there things fell apart a little. Still pedals and seat post came from OneUp, which is a local company at least. The brakes I'm using now are Hopes, which are made in the UK. Hubs are Hope up front and Industry 9 in the rear. Maxxis tires also fail but I hope to find some that meet my parameters eventually. I've been to the factory where Chris King headsets are made in Portland so that one was pretty clear. I have no idea if I can find a saddle and grips that weren't made in China or Vietnam but it seems unlikely.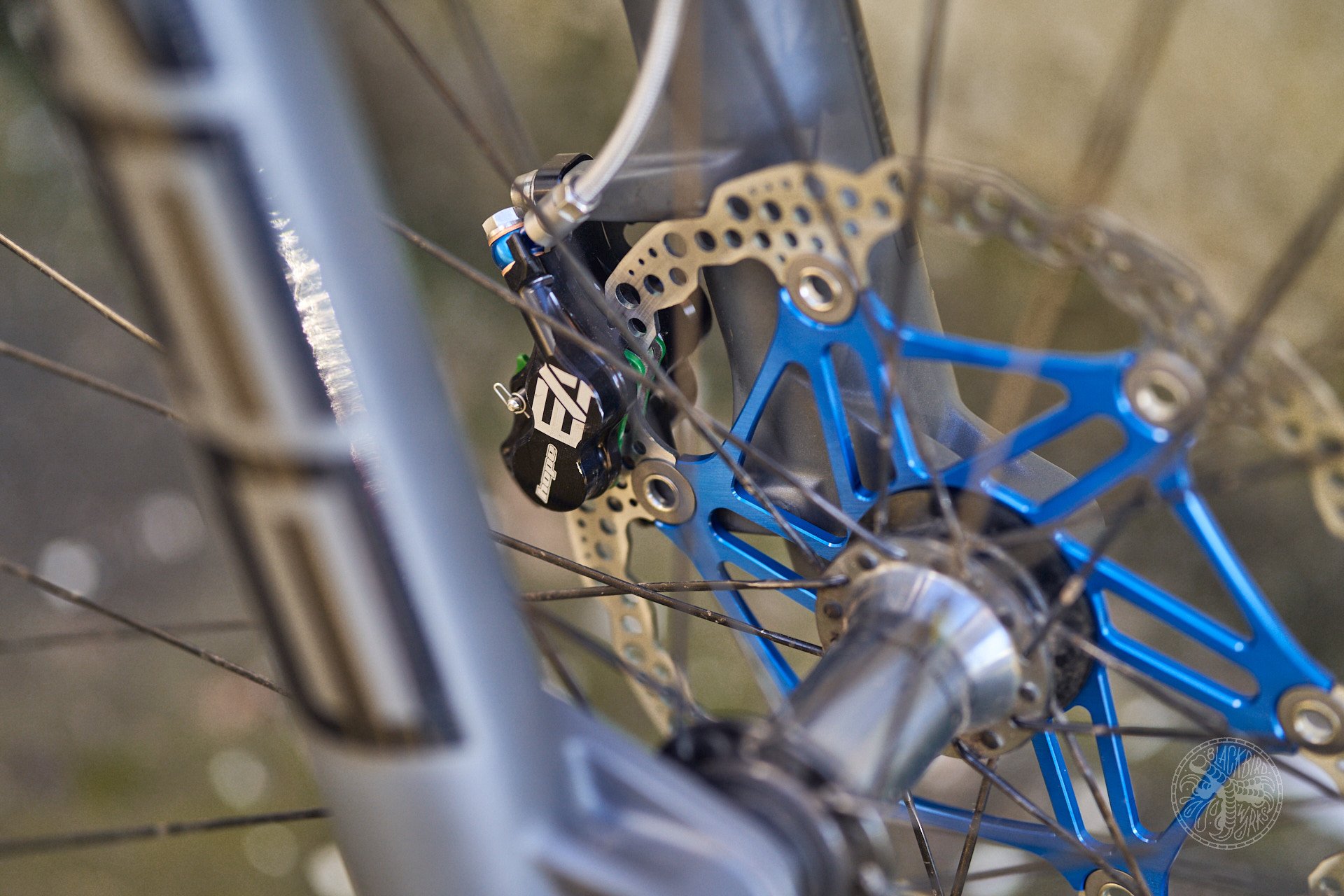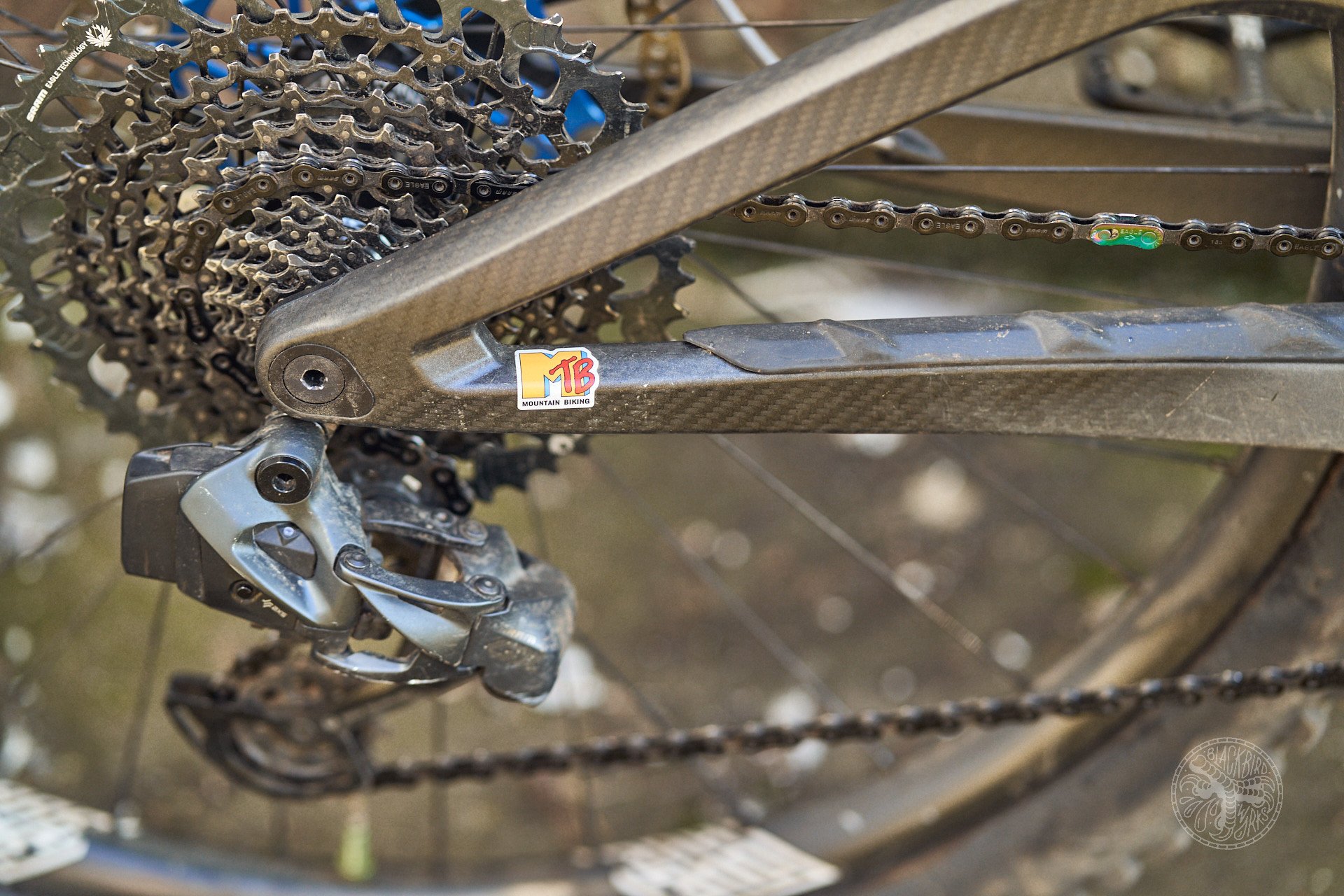 At this point I can't wait to get back on the Arrival 170, and back on the trails in general. Writing about bikes when you can't ride bikes is a slow but efficient method of torture. Thankfully, I can still drive to the grocery store.