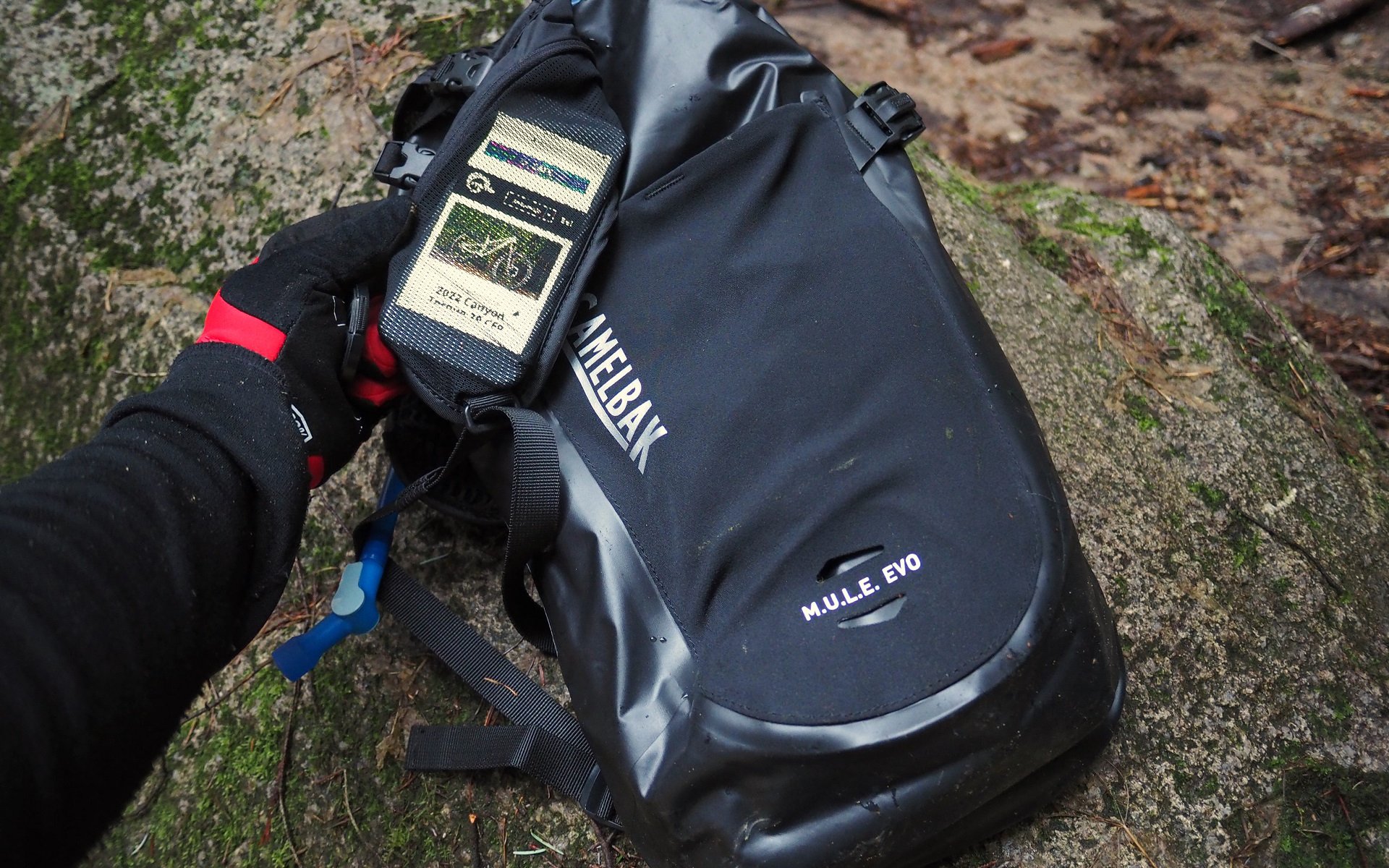 Two-Minute Reviews
Camelbak M.U.L.E. EVO Weatherproof Vestpack
Almost.
I almost always ride with a pack, even though I also usually carry my H2O in bottles on my frame. I like to bring tools, spare clothes, food, first aid, and most of the year a light. Sometimes on solo rides I even bring a book. Yes, that was me sitting on Zoe's bench reading Catherynne Valente. No, it wasn't the strangest thing that's ever happened on Mt. Fromme. I love the fit of Camelbak's Chase bike vests and recommend them regularly to folks who prefer a pack but have never found the right fit with a traditional backpack or a hip pack. I think vestpacks are awesome. My absolute favourite feature of the Chase lineup are the built-in cellphone pockets on the left-side shoulder strap. It's brilliant how I both never notice my phone being there and how it's in an ultra-accessible spot if I truly eat shit on a solo adventure.
I wish the above was the opening to introduce you to the brilliance of Camelbak's new M.U.L.E. EVO weatherproof pack. I have an awesome history with Camelbak products going back to my first brown M.U.L.E. pack in 1997. I've sold so many M.U.L.E. and M.U.L.E. NV packs at shops I've worked at that I wouldn't hazard a guess. The M.U.L.E. LR15 I reviewed in 2017 where my one wonder was, "I don't understand why Camelbak doesn't do a premium M.U.L.E. H20 model with waterproof material and zipper and seam sealing." Instead, I've spent over two months avoiding writing this piece. I went from being stoked on the idea of a magical mixture of the weatherproofing of my Acre Hauser, the fit of my Chase Protector, and the feature mix of a M.U.L.E. to wanting nothing to do with this pack just in opening the box. The f***ing cellphone pocket is see-through mesh‽
If anything, give me a non-weatherproof M.U.L.E. vestpack but with a weatherproof phone pocket. Why even have this pocket on the shoulder strap of a weatherproof pack if it's not going to be weatherproof as well? Why do the folks at Camelbak think people buy weatherproof products?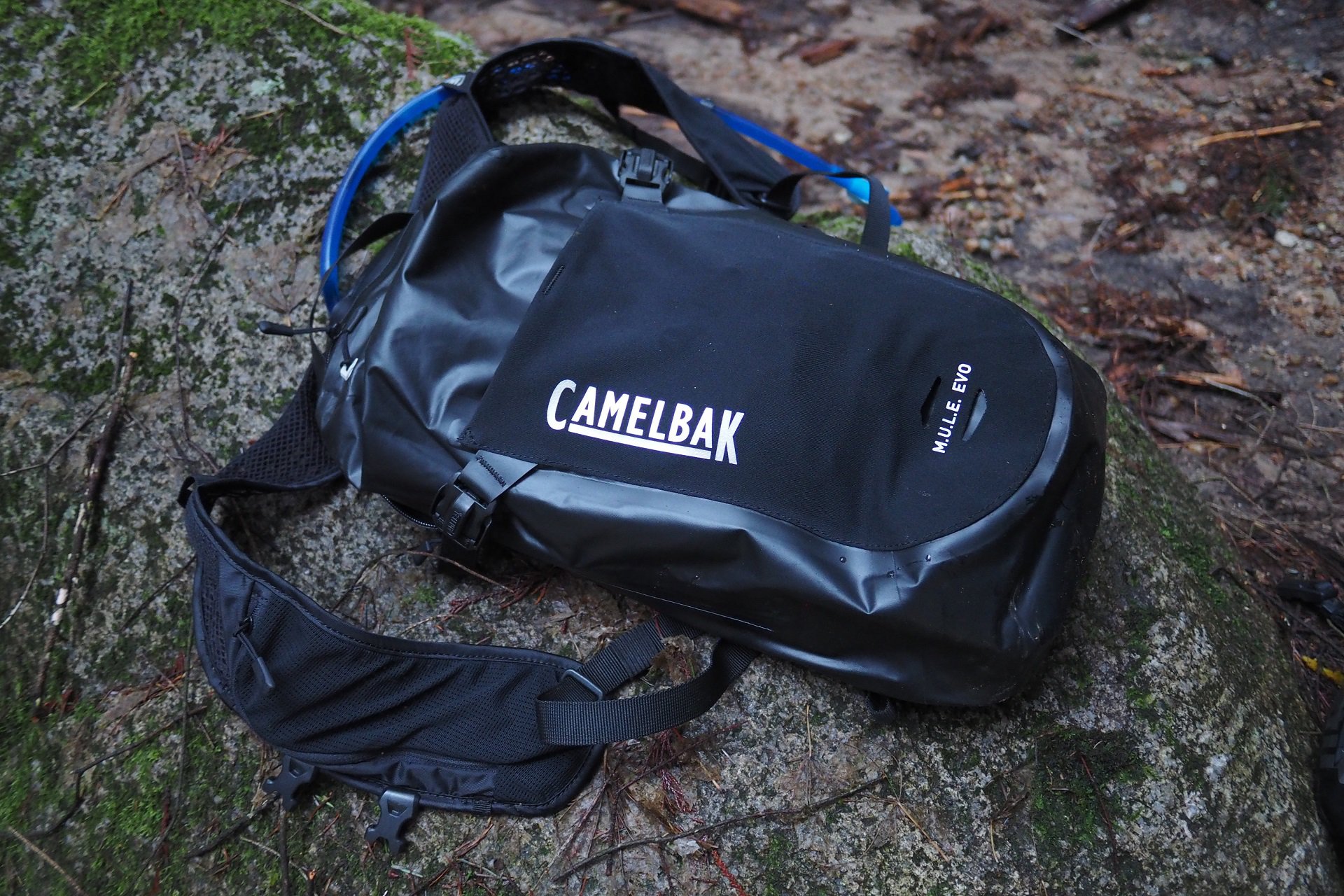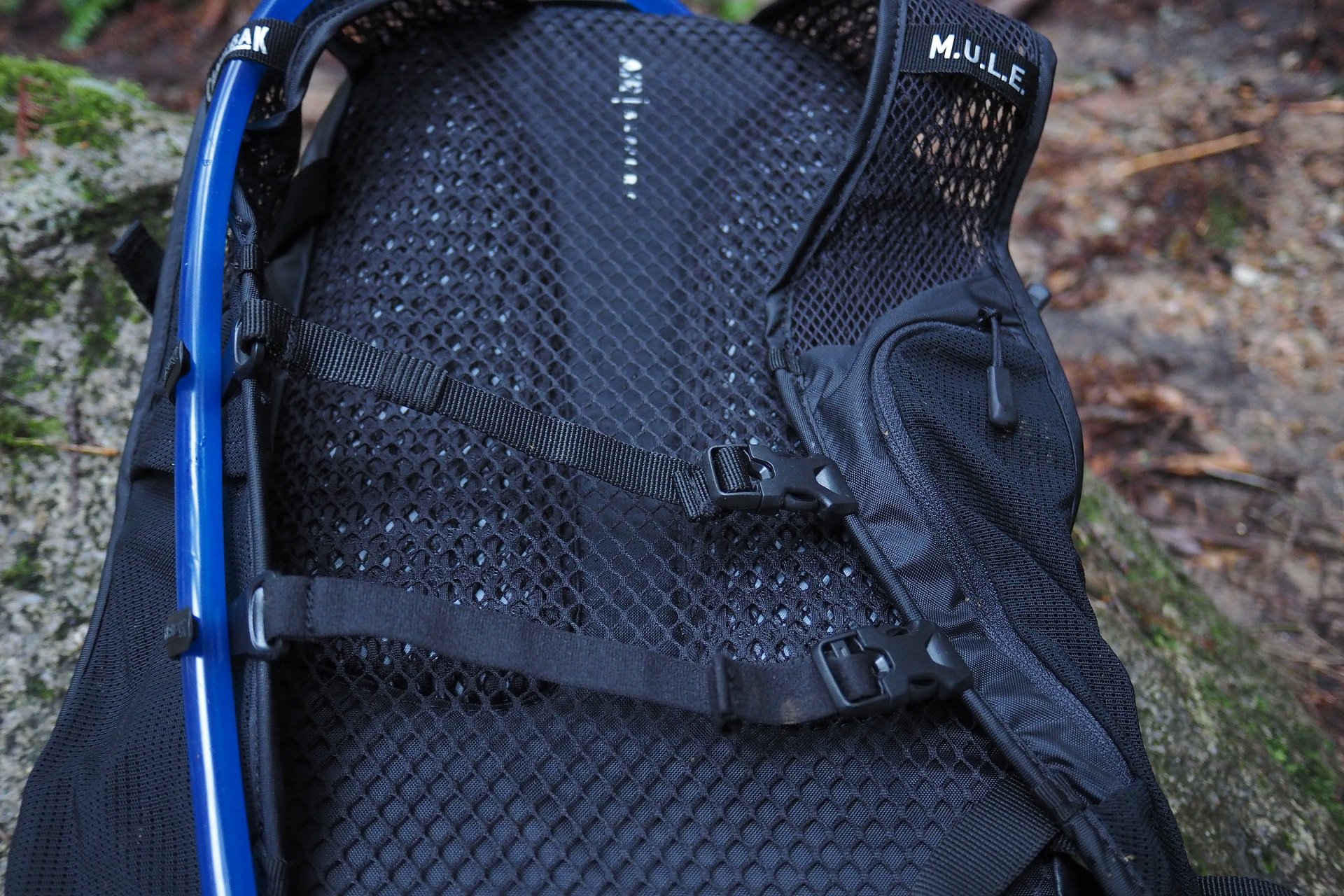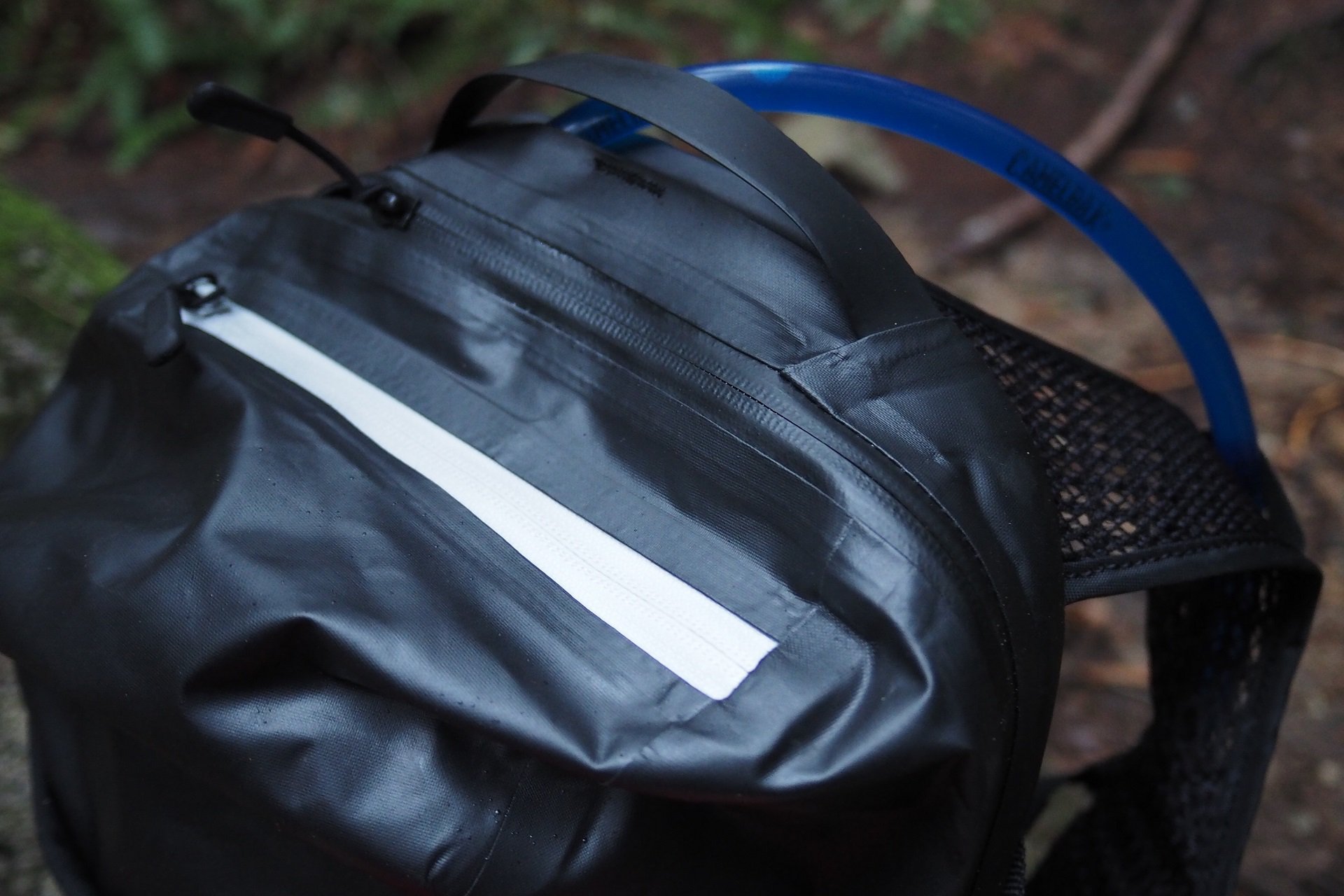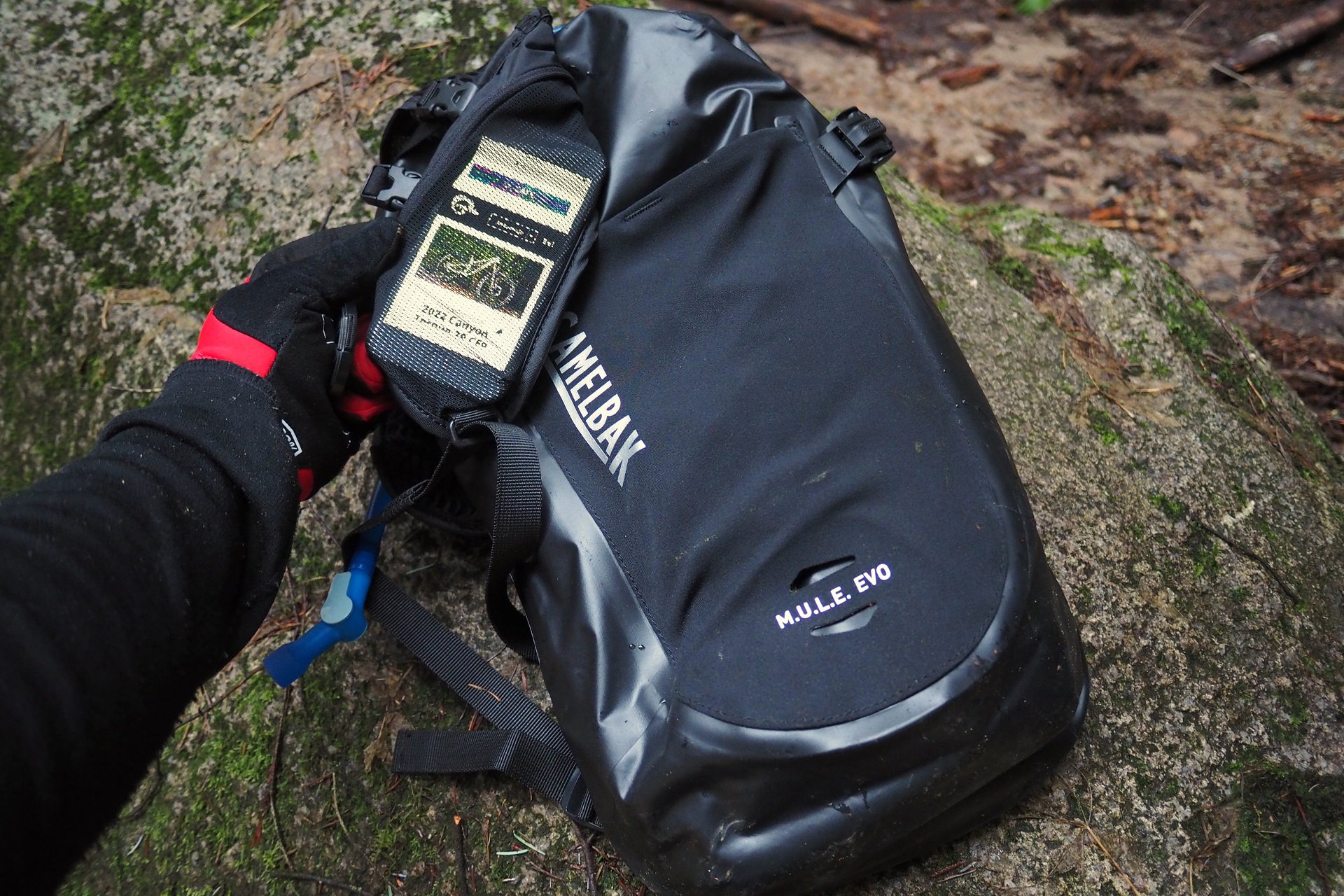 Once I talked myself away from the oil drum, jerry can, and strike-anywhere matches, I decided I'd better at least try the thing on the trail. And hey, the M.U.L.E. EVO works great in the rain, or at least it would if it didn't interfere with my helmet while I'm trying to ride down technical terrain. Sadly, Camelbak managed to copy the idea of my beloved Chase Protector vest but not the dimensions. At 45cm long, the Chase Protector fits great even when I'm riding down steep janky trails that require a lot of body English. The M.U.L.E. EVO has been stretched to 48cm long and combined with the much stiffer weatherproof fabric and construction the fit is awful on my 5'9" frame. I caution that dimensions do not tell the real story here; my Hauser is just as long as the M.U.L.E. EVO but sits much lower.
If the pack fits, and if you don't care about where your cellphone sits, it's probably the best value for a weatherproof pack. But, I do think that even the tallest lover of the Chase or Chase Protector would be very well served to try the Camelbak M.U.L.E. EVO on, with your helmet, in attack position, before dropping the cash. And given that it isn't going to fit over half the mountain biking population, if it does fit you, I'd ask the shop where you try it on for a break on the 140 USD purchase price. It's going to be better on your back then collecting dust on their wall.