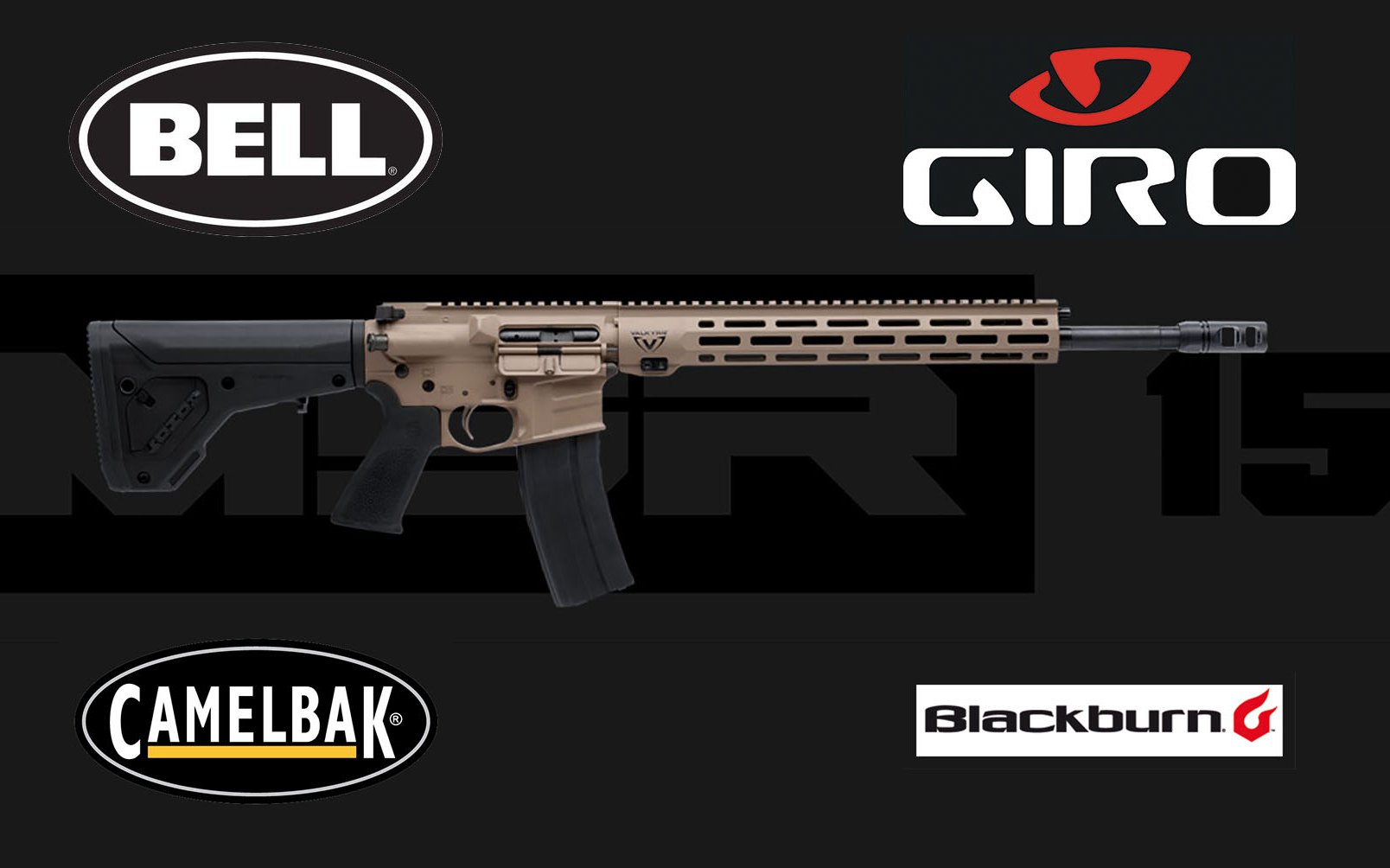 Editorial
Camelbak, Bell and Giro Caught in Assault Weapon Backlash
On Thursday morning, Mountain Equipment Coop, one of the largest retailers of outdoor equipment in Canada, announced it is suspending orders of products produced by Vista Outdoor-owned companies (there are no plans to re-order once remaining inventory is sold). Later in the day R.E.I followed suit south of the border. Vista is a a U.S.-based group of companies that includes manufacturers of weapons and ammunition. Of particular concern to many is Savage Arms, which manufactures several AR15-style assault weapons similar to the one used in the Parkland Florida school shooting that claimed the lives of 14 students and 3 staff members. Savage has manufacturing facilities in both the U.S. and Canada. The AR15, a semi automatic civilian version of the M16, was also used in the mass shootings at Sandy Hook Elementary, Las Vegas, San Bernardino and in the movie theatre shooting in Aurora Colorado to name just a few.
Vista owns 4  brands aimed at mountain bikers; Giro, Bell, Camelbak and Blackburn. Consumers in the U.S. have been calling for boycotts of all these brands in response to this latest tragedy.
I'm a little behind on this issue. I was recently in Costa Rica standing up for Pete Roggeman at his wedding and I enjoyed a much-needed media hiatus while I was there. The shooting occurred on Feb. 14th and I flew out on the 15th in the wee hours. I read the headlines but frankly couldn't bear hearing about another senseless tragedy, and in particular, the unwillingness of U.S. lawmakers to make any moves that could prevent this from happening in the future. Thus far the only press I've seen about this in the mountain bike world has been on Bicycle Retailer, an industry trade publication, has reported on the MEC and REI decisions.
Here in Canada we have gun laws that most people feel are sensible; before anyone in Canada purchases a firearm they must take a safety course and apply for a license, which includes RCMP screening, background checks and reference interviews. At that point a minimum 28 day waiting period is imposed on first time applicants. Beyond that the transport and storage of firearms is restricted and controlled. If you are interested you can dig deeper here.
Despite our vast population differences, Canada and the U.S. are probably the two most similar nations in the world, and yet our gun violence numbers differ greatly. Even with our restrictive laws, Canadians own a lot of guns. There are 30 firearms for every 100 citizens versus 90 in the U.S. But after that the numbers diverge further.
There were 23 deaths from firearms per 1 million people in Canada in 2010 including suicides. In the U.S. that number was 102. The homicide rates are similarly disparate with Canada recording 5 per million in contrast to 36 in the U.S. for that same year. Despite support for sensible gun reform in the U.S. that is bipartisan, lawmakers supported by the NRA do everything in their power to resist these measures.
Sarah Latha, the woman who began the MEC petition  here in Canada stated that her goal was to affect change. It seems that she doesn't have a larger end game, rather she feels that the co-op of which she is a member shouldn't be purchasing and supporting brands associated with the manufacture of firearms and ammunition.

While it makes sense to try and hurt Vista in the wallet, it's hard to imagine an outcome that will affect change. If Vista sells off Camelbak, Giro, Blackburn and Bell they will likely take a hit but Vista could then use those funds to purchase businesses that serve lower profile customers or go deeper on the firearms business. It seems unlikely that Vista will stop a making the MSR15 but if they did, other manufacturers would simply ramp production. Since Feb. 16th Vista Outdoor's share price has fallen from 19.94 to 15.56 - a drop of 22%. While this is positive, real change can only happen through legislation and if nothing else these boycotts generate publicity and awareness for these issues that could make lawmakers take notice.  
Beyond the bold moves by REI and MEC, there is also a movement to coerce bike shops to stop carrying Vista-owned brands and to encourage consumers not to purchase them. It's a little sad that employees of these companies, some of whom I know personally, could be negatively affected by these actions. All of them began work at Bell, Giro, Blackburn (purchased by Vista in 2016) or Camelbak (purchased by Vista in 2015) before the companies were purchased by Vista. The people I know are avid mountain bikers who are passionate about making quality products for riders - and they aren't the type to support the NRA. While the anger many people feel about the seemingly endless mass shootings in the U.S. is absolutely understandable, this feels a little like beating up on some nice kids because they got adopted by asshole parents. At the same time, if you can avoid spending your dollars on products that support a company that produces weapons designed to kill en masse, the choice seems pretty clear.