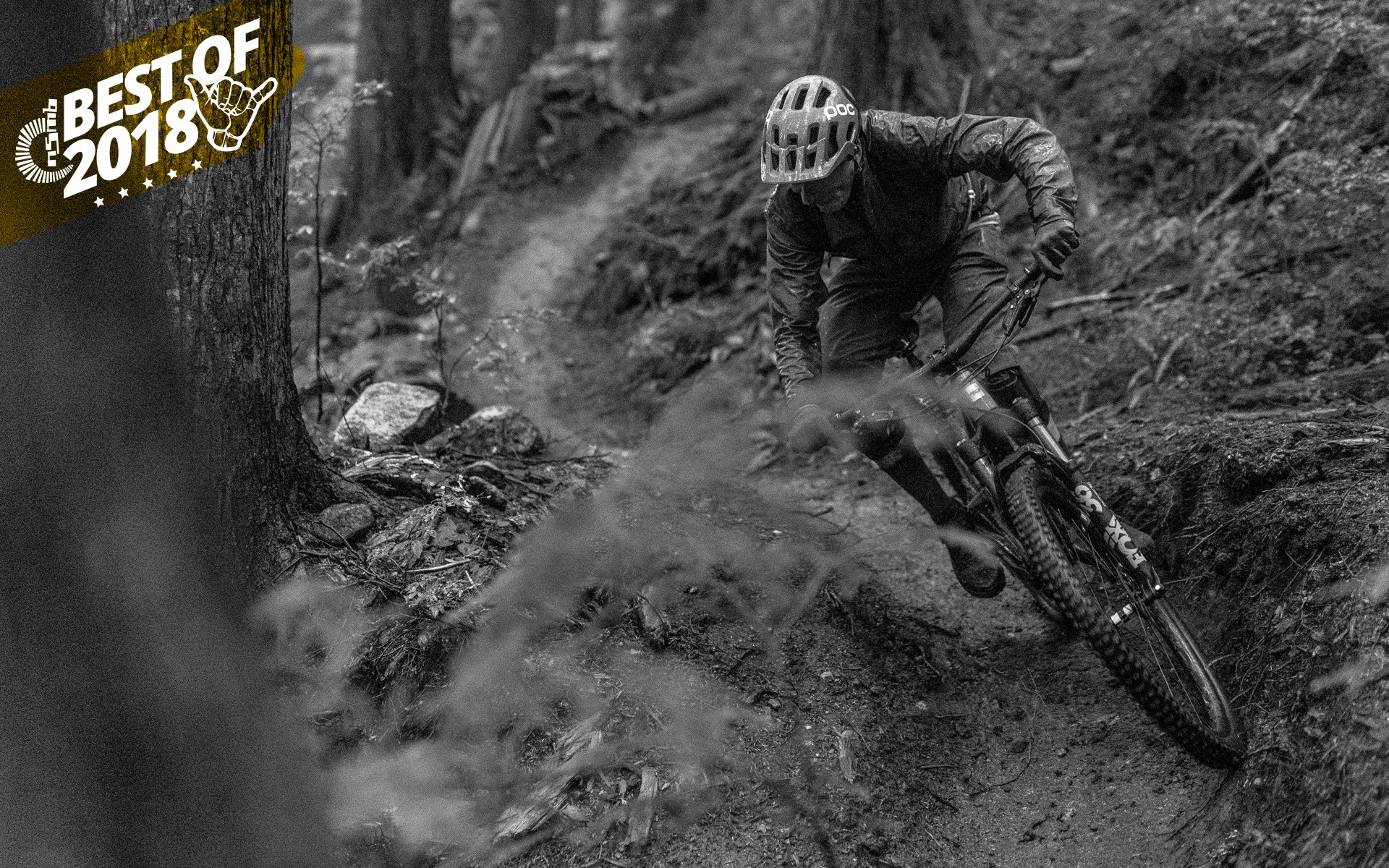 Gear of the Year
Cam McRae's Best of 2018
How the hell can you sum up a year? Memory is fallible and we tend to overemphasize things that happened most recently. By 2019 was the usual mashup of good and bad that no math can disseminate into a realistic final score

In the mountain bike realm there seems to have been a confluence in the past year or so that gives cause for optimism. Standards have settled some, quality and features are trickling down at an increasing rate, and I rode some of the best trails of my life in 2018.
On the other side, natural lands face increasing pressure from development and industry and many communities continue to view mountain bikers as villains - including the B.C. government. Bike prices continue to trend upward, aided in some cases by increased tariffs and taxation and it's not getting easier to find 26" tires or rims.
In the fat tire realm the best news for me is that I have been having more fun than ever on bikes. I'm giddy about the next ride even in the doldrums of winter and I'm pretty convinced MTB is the BEST SPORT EVER. That seems pretty good after 34 years on knobby tires. 

Let's call 2018 a win and have a look at how that happened. 
The Discovery of Aluminum
I don't think any of us knew what to expect when we began testing two Knolly Wardens side by side, one with a carbon frame and the other aluminum. Otherwise they were identical from headsets to tires. We spent time on each one for longer periods and did back to back runs, ensuring suspension settings and tire pressures were as close as they could possibly be. And in the end I came away feeling amazed by how similarly the bikes rode. In fact they were so close that there were elements of the aluminum frame that I preferred and elements of the carbon that got the nod. 
Yes, carbon frames are generally lighter, can be made to be incredibly strong, and they look amazing, but an aluminum frame is recyclable, much less expensive, and can perform incredibly well. The mountain bike industry has seemingly begun to take cues from Apple and other companies that plan obsolescence and discovering that frames made with older technology can be so good was left us all feeling damned good. Long live metal bikes!
Long Low Slack Bikes
I have become an LLS believer. When a couple of friends picked up Geometrons and began gushing I was a little reluctant. The possible outcomes seemed to be; A. I would be hooked on extra long and spoiled for other bikes I am required to test or B. I wouldn't like the extended reach. So I opted for; C. pretend they don't exist.
I continued about my riding business more or less happy with things until I saddled up a new Bronson in the spring. I was riding a large for our test sessions. A.J. was on an XL and I swung a leg over in the parking lot. It felt good enough for me to opt for my first ever extra large for a longer term test.
On the paved road toward my first climb the 485mm reach of the XL Bronson was instantly more comfortable and it allowed me to ride faster. On the climb the improvement was even more noticeable. On the descent it was a revelation. Obviously there is more to a bike than its shape, and the Bronson is excellent in virtually every respect. So much so that it made me re-evaluate my preference for 29ers.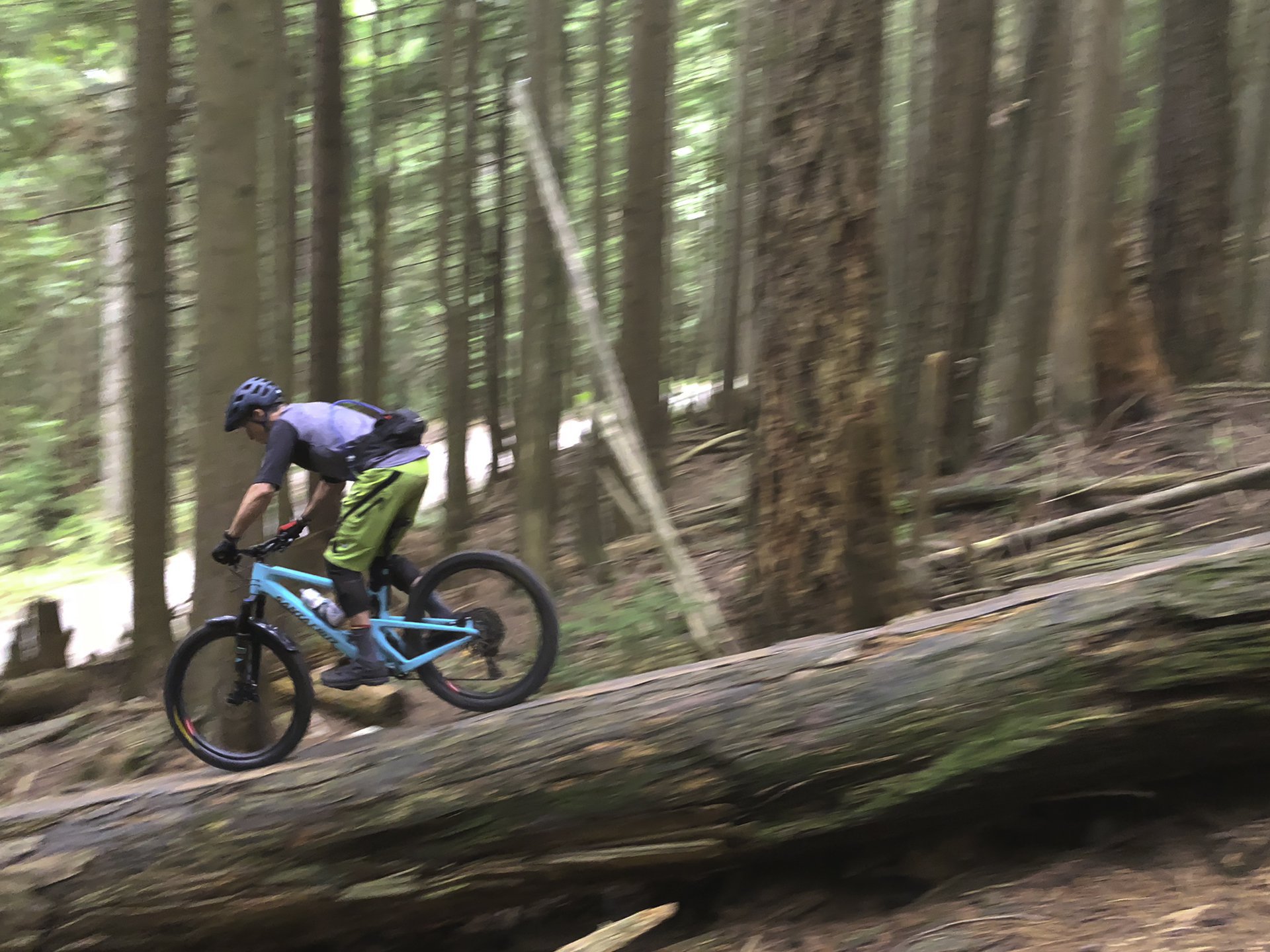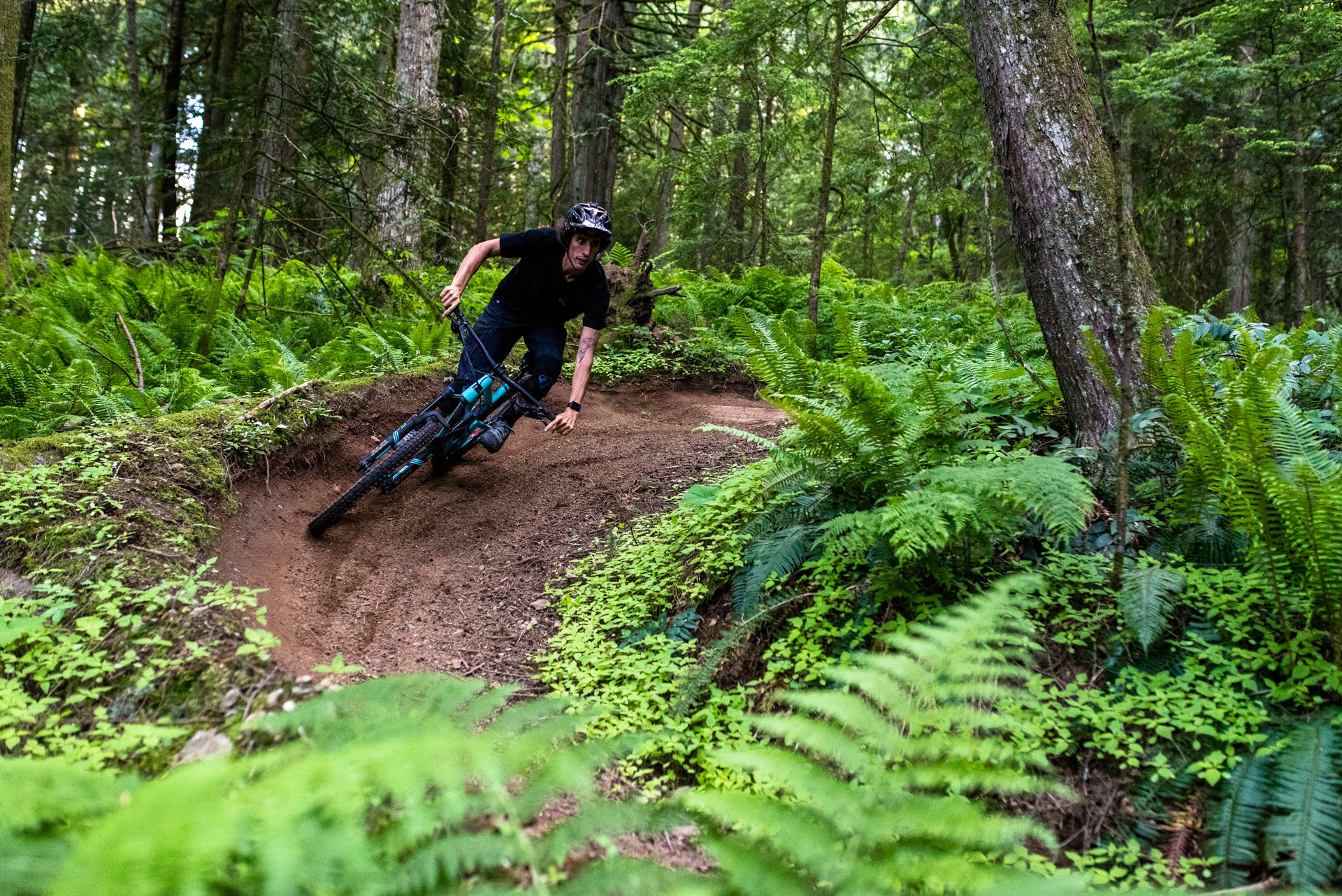 And then I saddled up Yeti's new SB150. The Yeti has been a slower burn since it took me some time to dial the suspension settings (more likely my issue than the 150s) but now the size large (480mm reach) is beginning to blow me away. In the Yeti tradition it shreds both up and down but both are at a new level. 
There are more bikes moving this way as well. Pole, Nicolai and Geometron have lead the charge of small manufacturers but Kona has been stretching bikes for quite some time, despite not going all in on the slack and low aspects and Transition went deep recently and included short offset forks. In fact the numbers on the large Transition Sentinel are incredibly close to the SB 150. 

Now when I go back to bikes of moderate length they feel cramped and I ride as though I'm perched on top rather than hunkered down in the middle. If you are between sizes on your next purchase, give the size up a shot. 
GeometryGeeks.bike
I don't put myself in the geo geek category. I'm not the sort who can rattle off the BB height of 10 of the most popular bikes on the market, but I do need to know that info, and checking numbers helped me stumble upon the web site this paragraph is named after. It's a handy resource for anyone trying to figure out which bike will fit their body and riding style. If you find that a bike you own or are lusting after isn't in the database you can use the unfortunately named, Automagic Bike Adder to harvest the numbers. 
Overall the site is useful but a little rough. Graphically it's not terribly pleasing, there are missing numbers for many bikes and if you are comparing more than two bikes you need to 'register' by entering your email address so a 'magic link' can be sent to you. I'm not sure what the interval is but I end up having 'register' every time I use the site. Despite these issues it's a very useful resource.
Shimano XTR 9100
I am an unabashed fan of SRAM's Eagle drivetrains. They keep your chain in place, run quiet and smooth and deliver incredible range without having to deal with the weight, complexity and poor chain retention inherent in 2x systems. The longer term surprises have been strength and reliability. I had a stick disengage my free hub on a ride last summer and it yanked back my GX derailleur with substantially more force than I've needed to destroy similar mechanisms. It was bent, but it was barely perceptible and I was able to salvage the ride and the derailleur. Beyond that every Eagle drivetrain component has proven long wearing; cassettes, chains and rings. This makes Eagle a very tough act to follow, so how can XTR generate much excitement?
When compared to X01, XTR is within the weight range (for crank, chain, shifter, cassette and rear derailleur), although SRAM's DUB cranks give it a slim victory overall at 1480g vs. 1482 for XTR M9100. Pricing isn't quite so tight with X01 coming in at 1280 USD while Shimano lists for 1380 USD, although Shimano isn't generally as sticky about retailers selling for the suggested price while SRAM demands this in most cases. 
So if we call it close enough to be a dead heat for price and weight, and considering how good Eagle is, what could be so great about the presence of XTR M9100? One element is competition. At this point SRAM has been holding all the cards which has meant they hold the cards when negotiating prices.* The market saturation of Eagle is a virtual monopoly on high end bikes - and it's now trickled down to the NX level. If Shimano can start producing and trickling down soon we might eventually see some downward pressure on prices. 
*Note - I initially mentioned that SRAM priced components lower when Eagle and brakes (for example) were bundled together, but SRAM assured me this was not the case.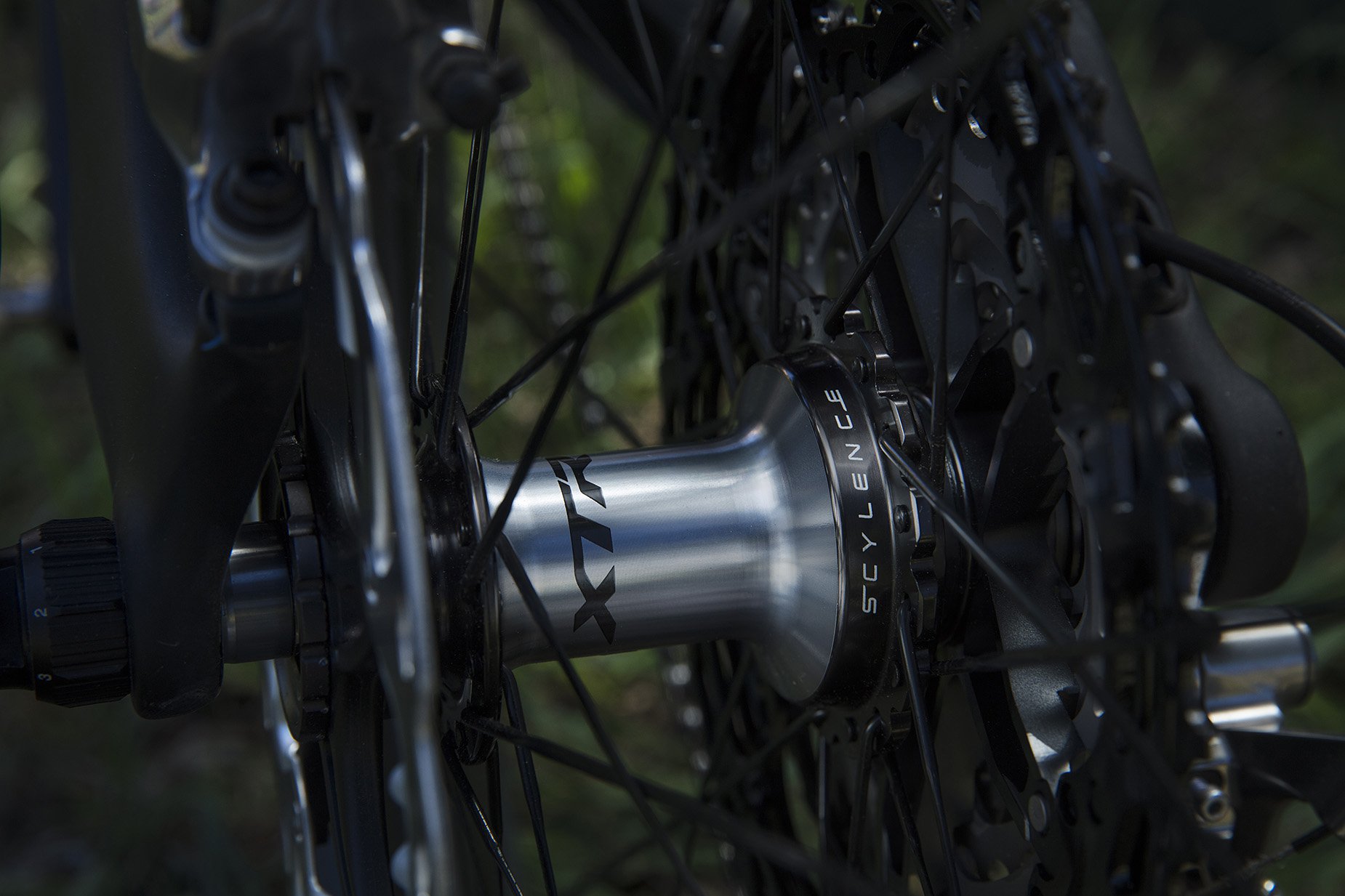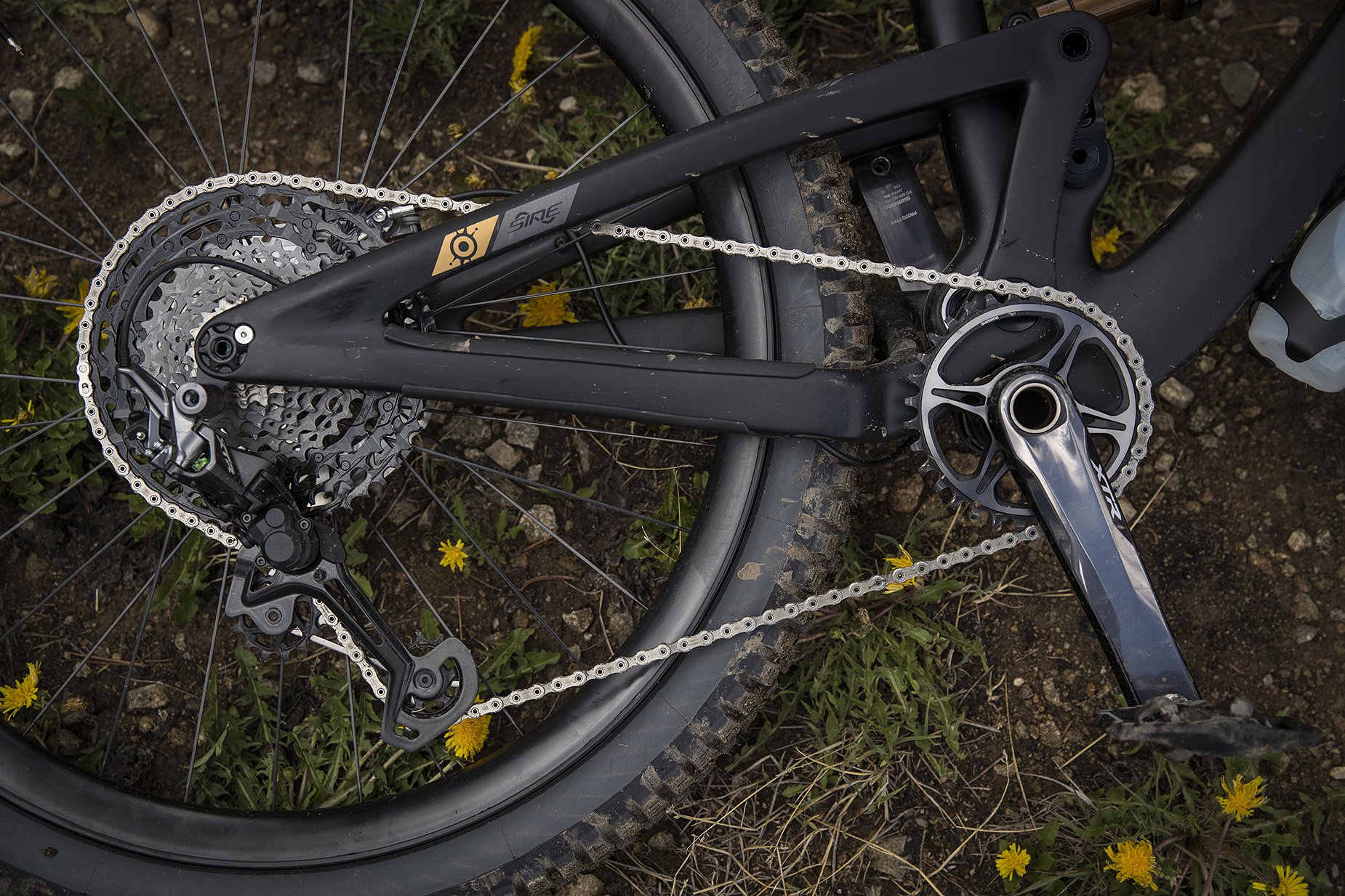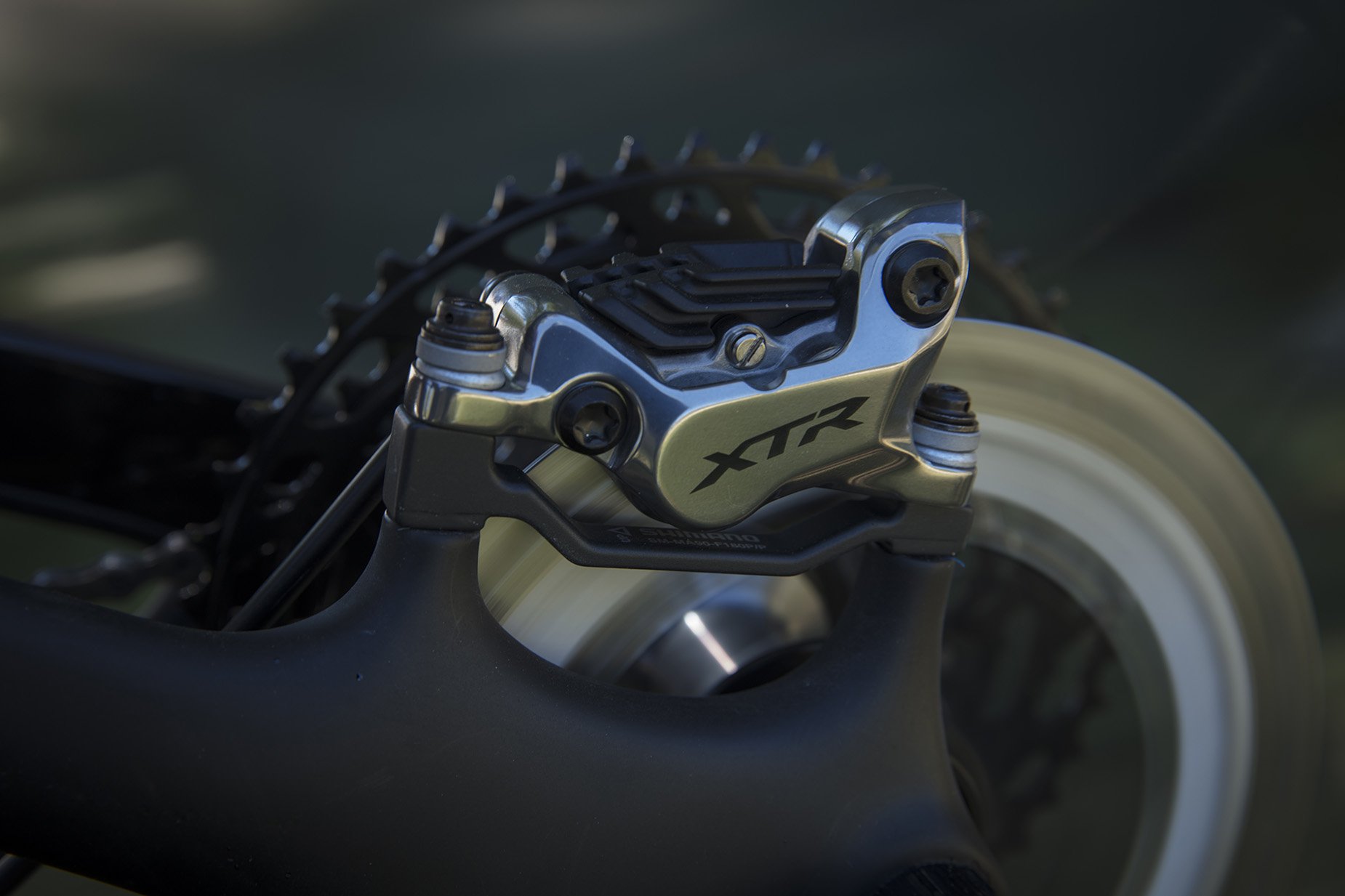 And XTR is very good. The shifting is incredibly smooth in both directions with very light and precise lever action. Shifting up and down is a little crisper in most situations than Eagle. The Scylence hubs run silently and with incredibly low drag and new XTR brakes were impressive performers when I tried them in Crested Butte. Most smart folks don't choose a partner after a two night stand and my riding time in Colorado gave me no information about the strength of durability of M9100 components, but it was enough time to know I want to roll around with it some more. 
SRAM has done an excellent job in the last few years without any competition so imagine what the company might generate if they hear some footsteps?