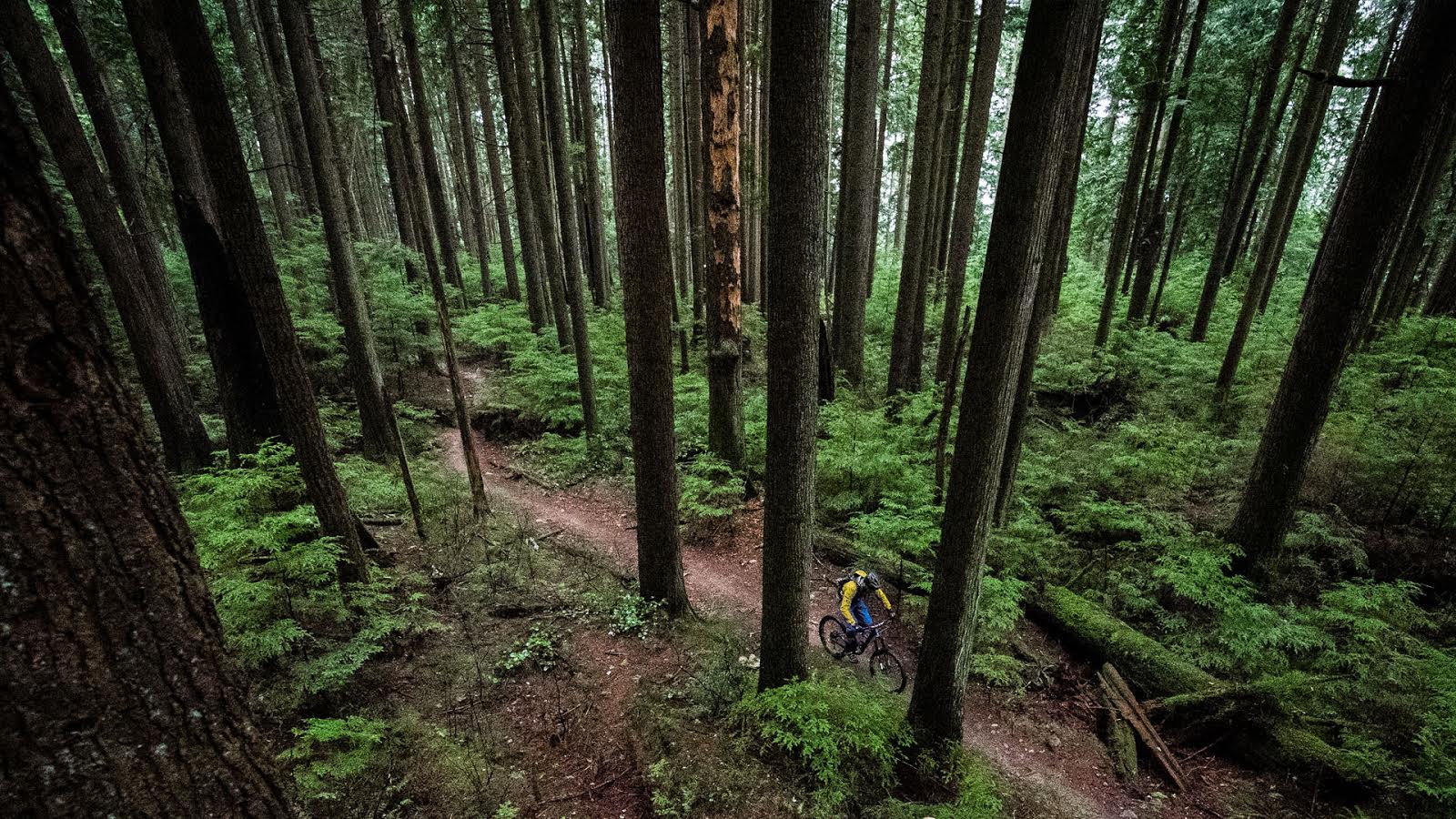 They Call Him Norby
Dear Red Bull,
First of all I need to tell you that mountain bikers love what you do for our sport. We know that Rampage would not exist without you. It takes balls to put on an audacious event like Rampage and, while you aren't perfect, you generally nail the important points. So thanks for that, for the riders you support and for everything you do for mountain biking. Before we get into the meat of this shit sandwich I want you to know that we appreciate you.
The impetus for this letter, as you may realize, was the disaster created by the announcing duo for the 2014 Rampage webcast. That wasn't handled well. In fact it was demeaning. And embarrassing. Disgraceful even. The chosen announcers insulted the intelligence of the audience and the competitors, and did a disservice to the sport of mountain biking. The magnitude of the fail was so great that I feel I should add the word travesty. Strong words are needed to get this point across. Now don't get me wrong; they may not have been knowledgeable, prepared or articulate, but at least they were sloppy. But their most grievous offence was bullshitting us the whole time, pretending they had some clue about the event unfolding in front of them.
I realize that being an announcer is difficult, and doing colour for an event like the Red Bull Rampage presents unique challenges. It is the only event of its kind in mountain biking. In skiing and snowboarding there are tours that follow the sort of big mountain events that Rampage was modelled after. There are top tier events and smaller local comps but in mountain biking there is only one. And because of that, to many of us, it's sacred. The challenge is that announcers can't cut their teeth on lower profile events because there is nothing like Rampage.
Because Rampage is so unique it means the details must be nailed. And I have come to trust Red Bull's judgement about the broad strokes and the details. Everything I've heard suggests Red Bull isn't a top down company with blowhards in suits calling the shots just because they can. Red Bull hires experts who have the ability to prevent the debacle that the 2014 Rampage announcing duo created, but either nobody spoke up or nobody was listening.
To be fair Todd Harris wasn't a complete disaster. He didn't go over his head often or pretend to be an expert, but he did mistake Mitch Chubey for Kyle Norbraten. Sloppy yes, but an easy mistake for someone who doesn't know Rampage, and a forgivable one. But he was shocked when Gully took the line he was planning all along; the line he rode twice in qualifying. Harris could have been a good sidekick for someone knowledgeable. Someone who wasn't a complete fraud. I can't cut any of the same slack for Kenan Harkin who seemed to be in charge of colour commentary. He was making stuff up left and right. And doing it badly.
I'm not saying these two get the blame entirely either. Maybe they were tapped at the last minute to do a job they didn't want to do. Perhaps they didn't have time to prepare by getting to know the equipment, the riders and the lines they were going to take (if they had the time they certainly didn't make use of it). And maybe someone told them to pretend they knew something about Rampage and mountain biking when they clearly did not. They may also be stellar gentlemen with much to recommend them in life, but that didn't help them here. Figuring out to who to blame isn't my job, but the truth about the finished product must be told. Maybe you shouldn't take the blame either, Red Bull. Maybe this seems so unusual, so unlike the way Red Bull events are usually run, because NBC was able to bully you into allowing Kenan Harkin and Todd Harris to crap all over your event. Even if that is the case and the blame doesn't lie with Red Bull, or with the announcers themselves, the end result wasn't bad. It was horrendous. And only you, oh mighty Red Bull, have the power to make sure it never happens again.
Talking heads can get by without being experts, if they have experts to consult. But when they pretend to be experts, and editorialize about a sport they clearly know dick about, the bed has been shat upon. And that happened repeatedly. Harkin actually has action sports cred. He was a pro bmx rider who could "consistently perform a 360 backflip" before anyone else according to Wikipedia. So he knows a nac from a suicide, and I guess he figured that was enough, but that background just makes his performance harder to forgive. He should know how it would feel to have some jerk-off roadie posing as a bmx expert for a major televised event. There is no shame in not knowing about a sport you haven't covered before, but pretending to have all the answers is unforgivable, particularly when you haven't done anything to prepare yourself.
If we had been watching on NBC I could understand this colossal blunder. Broadcasting Rampage to those people who still watch cable TV could be a challenge if both announcers were mountain biking insiders. Idiots would have been okay there. But for the webcast? In skate, bmx and moto there are fans who no longer participate in the sport and many who never have. A massive percentage of the audience for the Rampage stream are knowledgeable, experienced and talented mountain bikers. These are not casual riders; they are the real deal and a majority would qualify as experts. In fact I'd wager virtually all of those viewers were people who know more about Rampage and the riders competing than Harris and Harkin.
Right off the top of the broadcast you hear Kenan Harkin say that Ramon Hunziker is a downhiller. If you look at Ramon's bio on Redbull.com you can read that he was a downhiller before his 18th birthday, when he began to focus on slopestyle. Now he's almost 30. But that's only the last 12 years. And to learn that you would have had to read beyond the second sentence of his bio. Clearly too much preparation to expect for a fringe sport.
In his intro to Rheeder's run Harkin says "you don't hear about a lot of slopestyle guys making the transition to such dangerous terrain." Oddly though if you look at the leaderboard, Andreu, Zink, Semenuk, Strait and Rheeder all have backgrounds in slopestyle. Not exclusively, but it's where all of them made their biggest mark early in their careers. In fact all have been on the Crankworx slopestyle podium and three of them have won it. So you don't hear about it because you haven't been listening. At this point everyone in the audience knows that he's pulling sound bites directly out of his ass.
Once the entire viewing audience had established that neither mic holder knew Rampage from the Super Bowl it got really bad. Several times during the broadcast Kenan had the audacity to speculate about what the judges would think about a run, trying to pass himself off as an expert. Each time induced more cringes than the last.
I could go on and on about the errors and idiocy perpetrated by Kenan Harkin, but I'd prefer to let those be revealed below and on social media. And in the captions accompanying this article (how could I resist?).
Normally I wouldn't bother commenting on something like this, but Red Bull's support and coverage of mountain biking has earned my respect. Those in charge obviously listen to riders, and they usually go beyond what is expected to do the best job possible. Those people have done a great job taking over the coverage of the DH World Cup, in particular by retaining Rob Warner. Smoothing out some of Warner's rough edges without neutering his incomparable style is a remarkable feat, and it shows how astute the people in your employ can be. It's clear Red Bull listens to feedback and rarely makes the same mistake twice. So I'm giving you feedback with confidence that someone will listen.
Red Bull has used some excellent commentators in the past. My favourite recently has been Ryan Meyer, but Cam McCaul also does a great job. Without experts of their calibre it's impossible to do justice to the webcast of Rampage. Frankly I couldn't care less about the bored 65 year olds watching on NBC but I know they are important to the Red Bull marketing plan. So do what you want there.
But for the love of red Utah dirt, please never, ever, ever, EVER subject the fans nor the riders, to such embarrassing, uninformed, manufactured Americanized bullshit  for the Rampage webcast. Please do not betray the hard-earned trust you have earned from us with your steadfast support of the sport we love. We know you are much better than that.
Yours Sincerely,
Every English Speaking Rampage Fan
---
Norby Got Robbed! What were your favourite lines from Harkin and Harris?