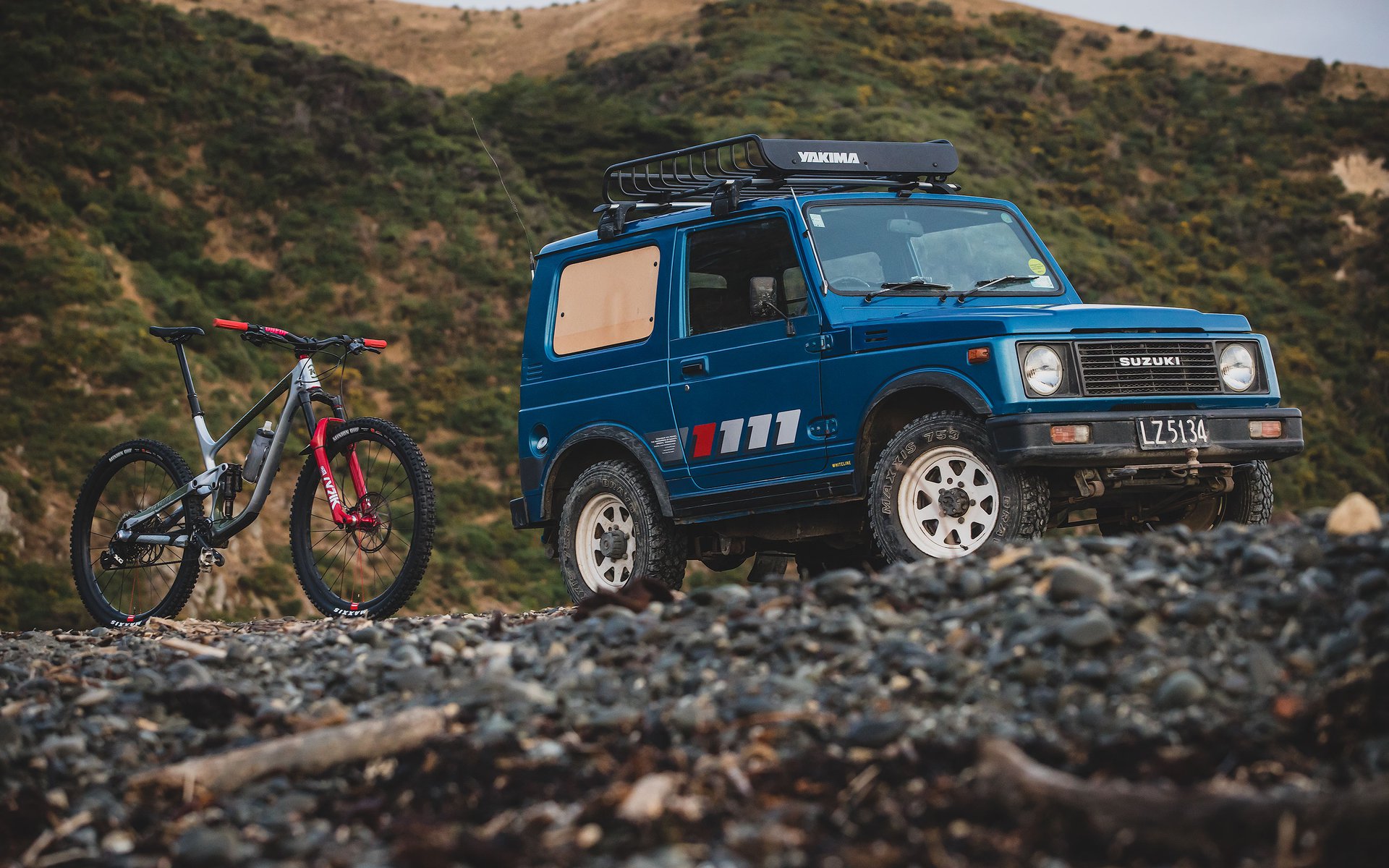 PISTONS & PIVOTS
Caleb Smith's 1985 Suzuki SJ413V (Samurai) and Kona Process 134 CR DL 29
Presented By

Pistons and Pivots features cool vehicles with character, and a little about their owners and the bikes they ride.
If you've got a vehicle and bike that fit the series, we'd love to help you share them with a wider audience, and you can take a crack at winning some tires from Maxxis.
You can submit your photos in one of two ways:
Send photos and articles to submissions@nsmb.com. Make sure to include 'Pistons and Pivots' in the subject line.
Or simply post a few vehicle and bike photos and details to Instagram and use the hashtags #pistonsandpivots and #nsmb.
Once a month, we'll pick a winning submission and feature it on the site, and the person that submitted it will earn a fresh set of tires for their bike, courtesy of Maxxis. At the end of six months, we'll pick a grand prize winner, who will walk away with Maxxis rubber for the vehicle they submitted for Pistons and Pivots!
---
Caleb Smith is the marketing manager for Kona. Formerly a resident of Squamish, he moved back home to New Zealand several years ago but spends a fair bit of time at Kona's HQ in Bellingham as well as up in BC. That's a hell of a long commute, but given that he's moving between point A in beautiful Wellington, NZ, and point B(ellingham) - a world-renowned MTB destination - with stops in Squamish, Caleb knows he's got a pretty good setup despite a lot of long flights each year.
Prior to his gig at Kona, Caleb was one of the publishers of Spoke magazine, and has been involved in mags in other industries as well, but more on that below. Given his strong background in photography, we were keen to get him to train his lens on his '85 Suzuki, named Lucy, as well as his current 2-wheeled whip, which doesn't seem to have been bestowed with a name, but is also a beauty.
The Truck: 1985 Suzuki SJ413V
Here's what Caleb had to say about his '85 Suzuki: "Hey, so the little blue truck is a 1985 Suzuki SJ413V or as you North Americans like to call it, a Samurai (In New Zealand, Samurais came a few years later). Her name is Lucy and she has a 1,324cc engine, 5 speeds, high and low gears and manual freewheel hubs.
I purchased her in Queenstown from another mountain biker back in 2013 and she's been a treasured part of our family ever since. She was totally stock when she joined the family and has remained that way in her entire time with us. Actually the only thing we've done is add two tow hooks to the front of the truck and reinforce the tow bar and add a rear recovery hook to meet the standards of the local four-wheel drive club we belong to."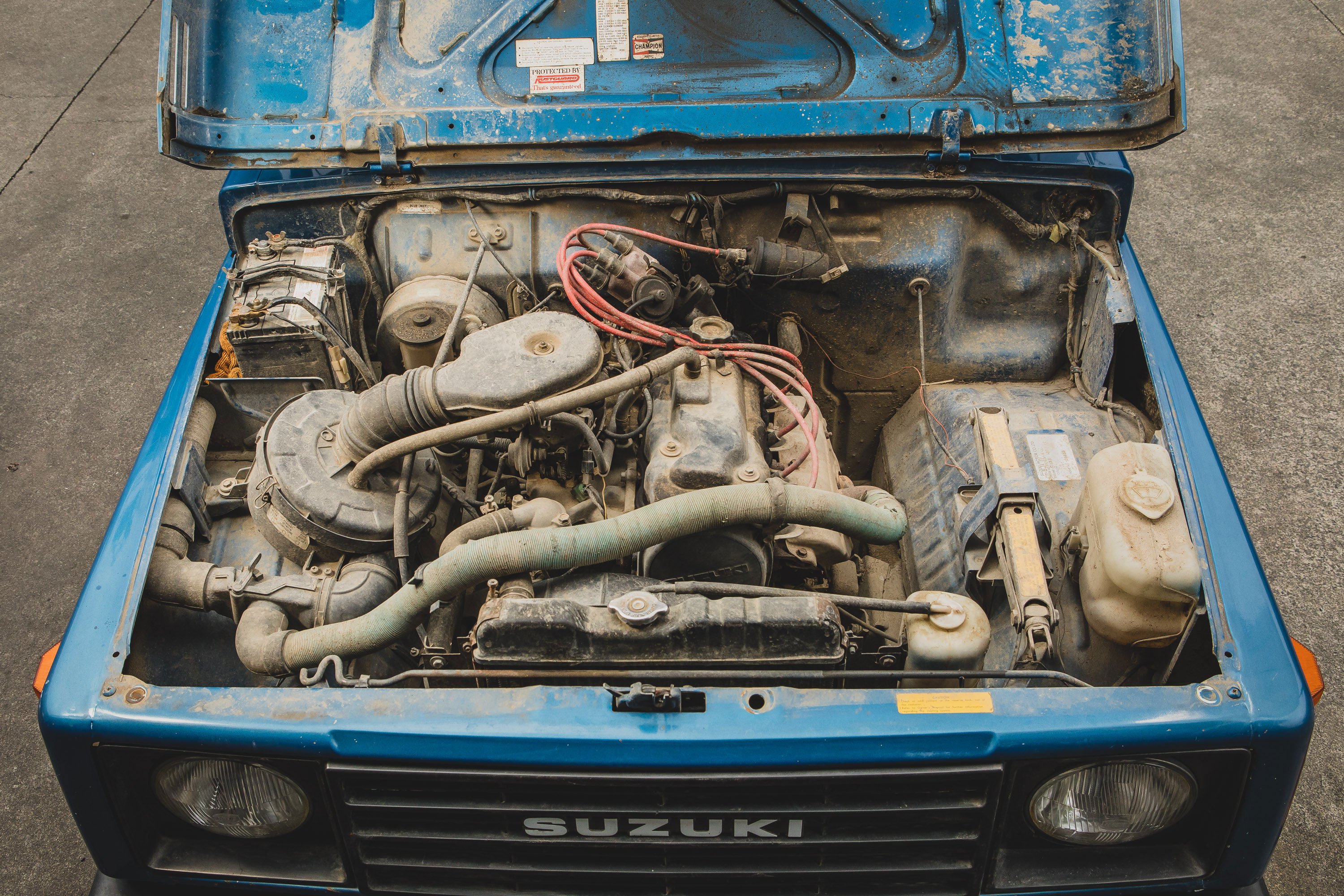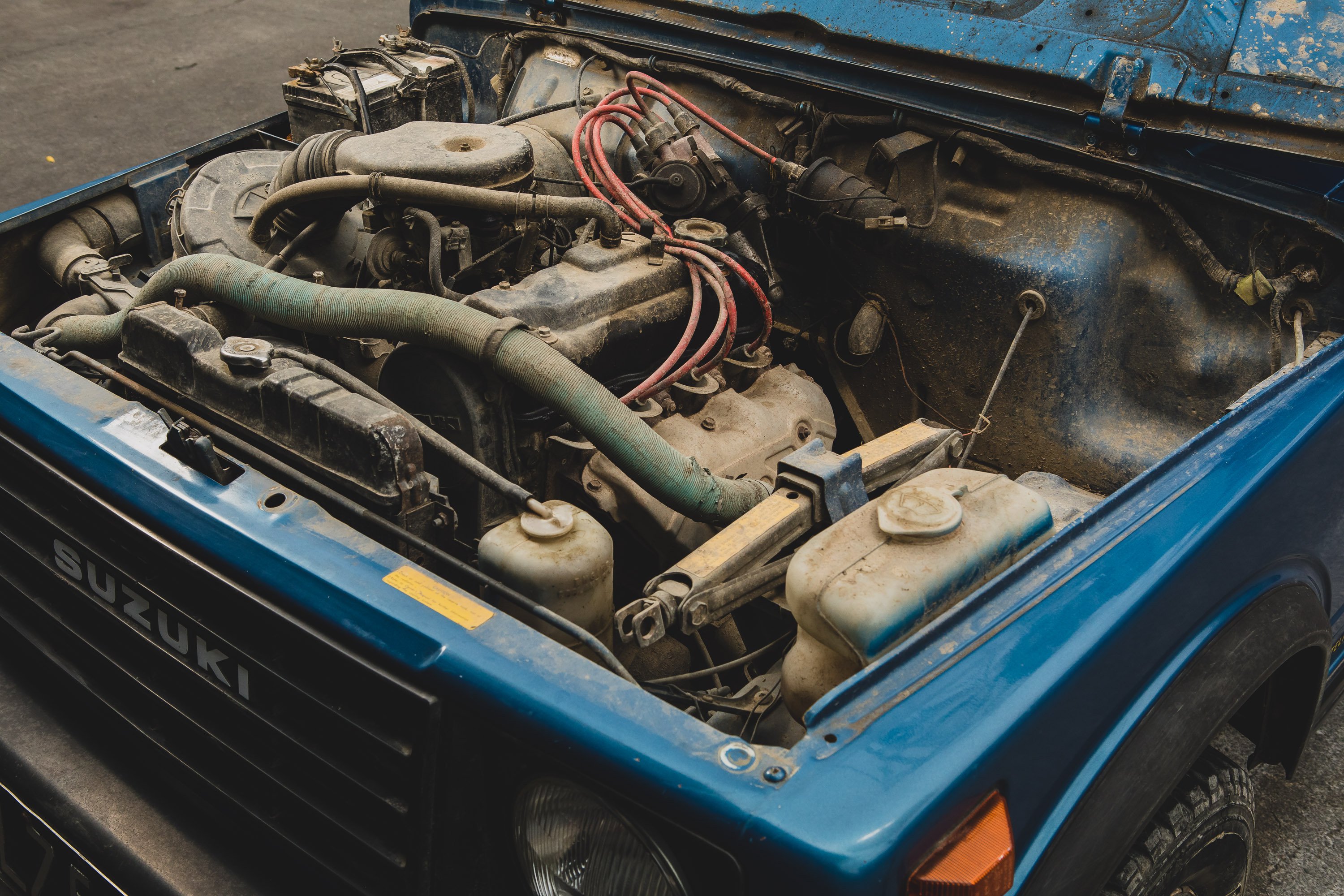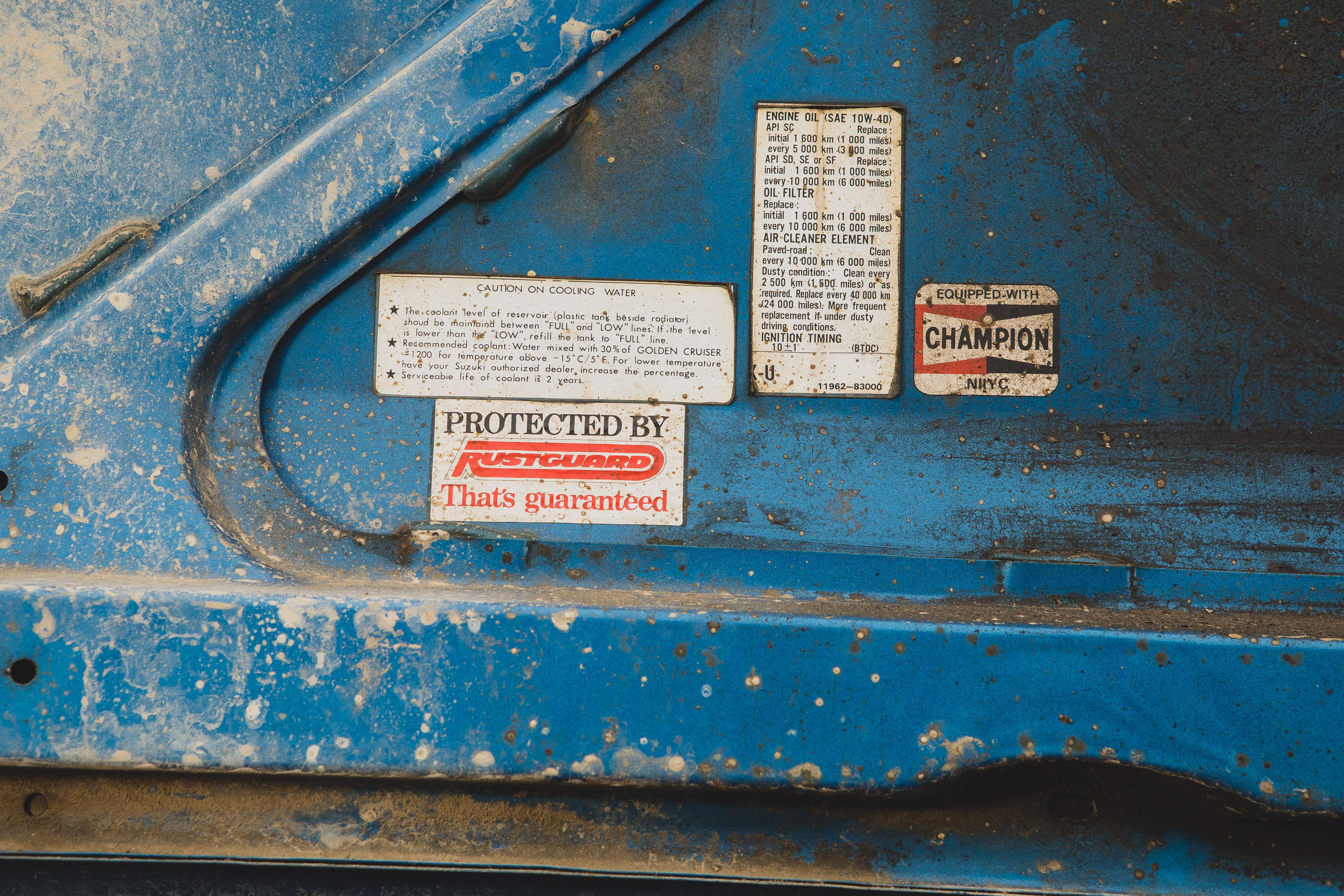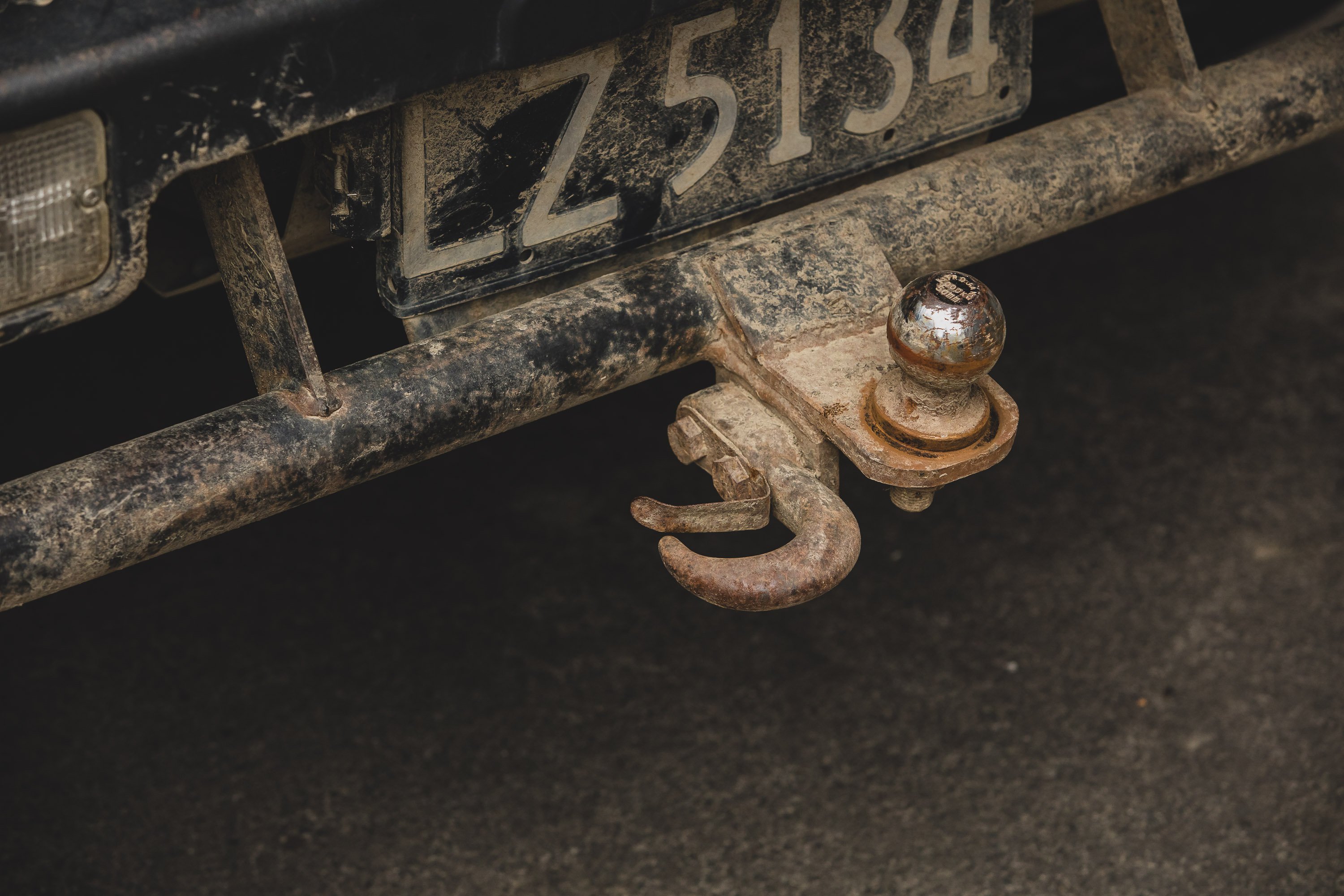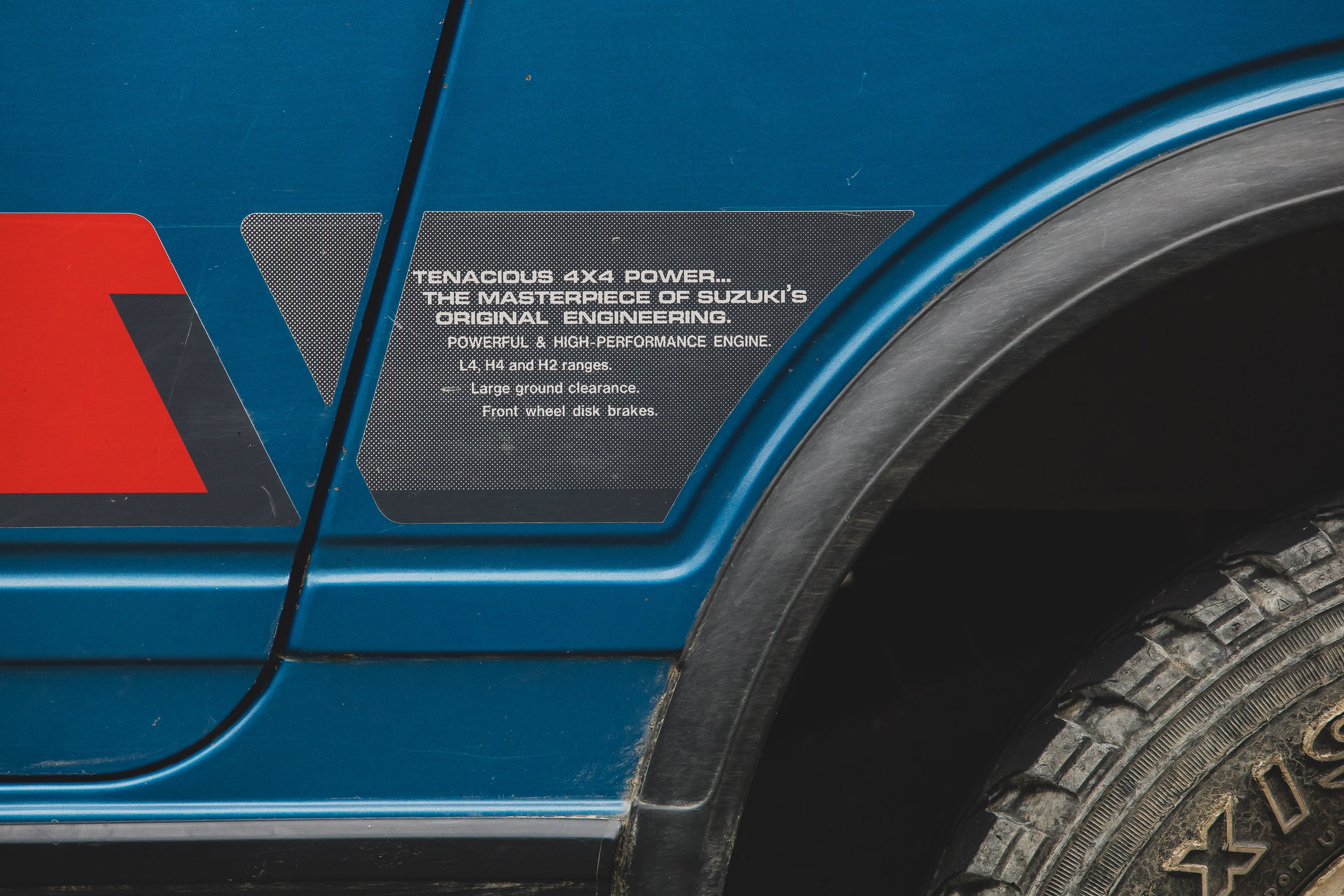 Caleb continues: "She sits on Maxxis Bravo 753 tires and I've added a Yakima Load Warrior with shovel mount. The Load Warrior is kind of important for Lucy, when she's filled with people the roof is the only storage location. Oh, the fuel tank on these Suzukis is really unprotected and prone to getting punctured so I have a custom made skid plate that protects it from sharp rocks."
Pete / NSMB: I see the shovel mount but it doesn't look like it's from Yakima - is Prorack a NZ/Aus brand? I'm not familiar.
"So Prorack (Hubco) is a NZ company and one of their claims to fame is that they invented the Whisbar rack. A few years ago Yakima USA purchased the company. Most Kiwis have owned a Prorack roof rack at some point."
Did you put the Maxxis tires on or were they already on her? Are Maxxis A/T tires reasonably common in NZ/amongst your buds, etc?
"Yeah I put the Maxxis tires on, it actually needs a new set right about now and I'm just about to do it… They are pretty common here, but they aren't the cheapest so you find cheaper tires on most trucks. There's not a whole lot of good tires out there that fit an unmodified SJ413."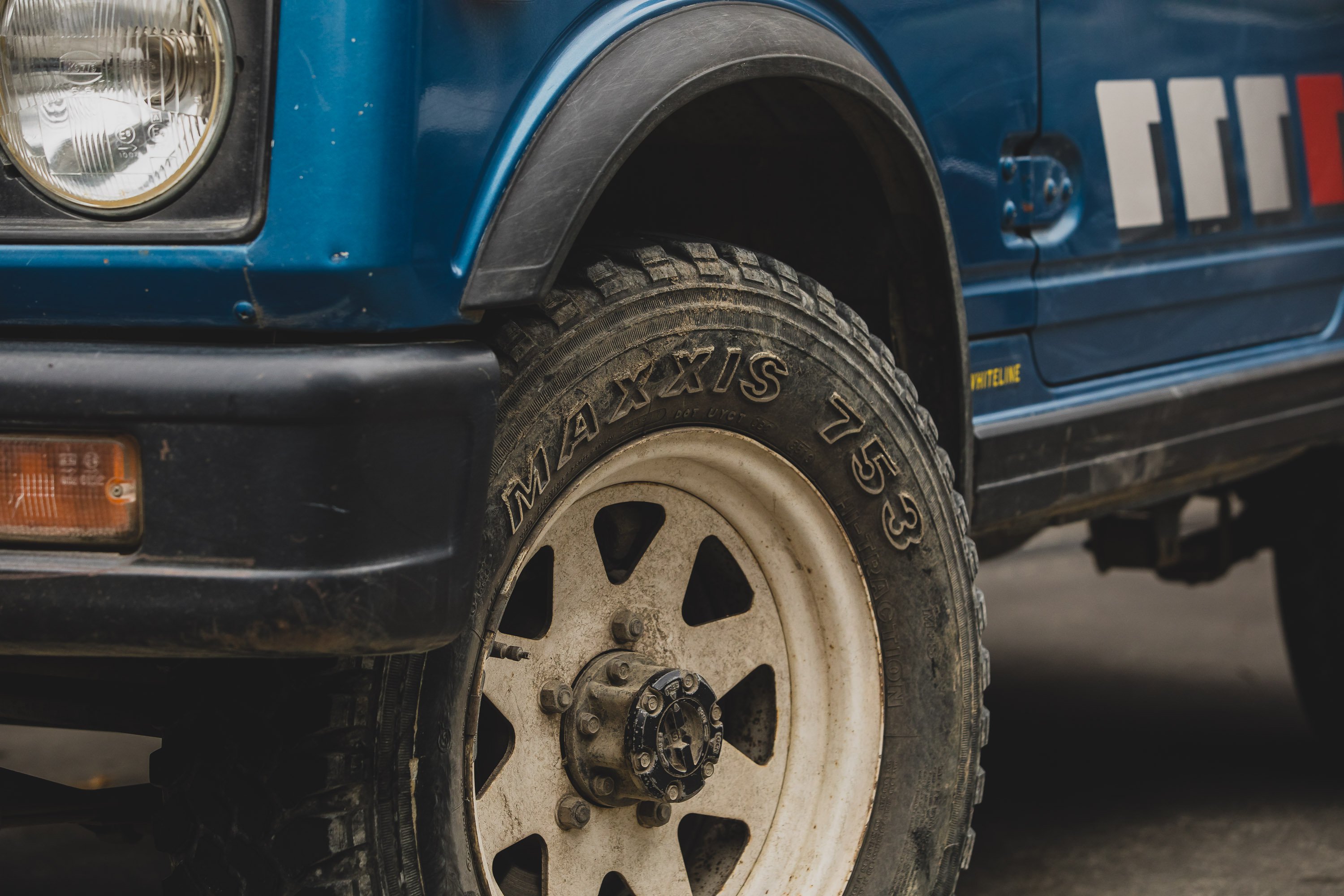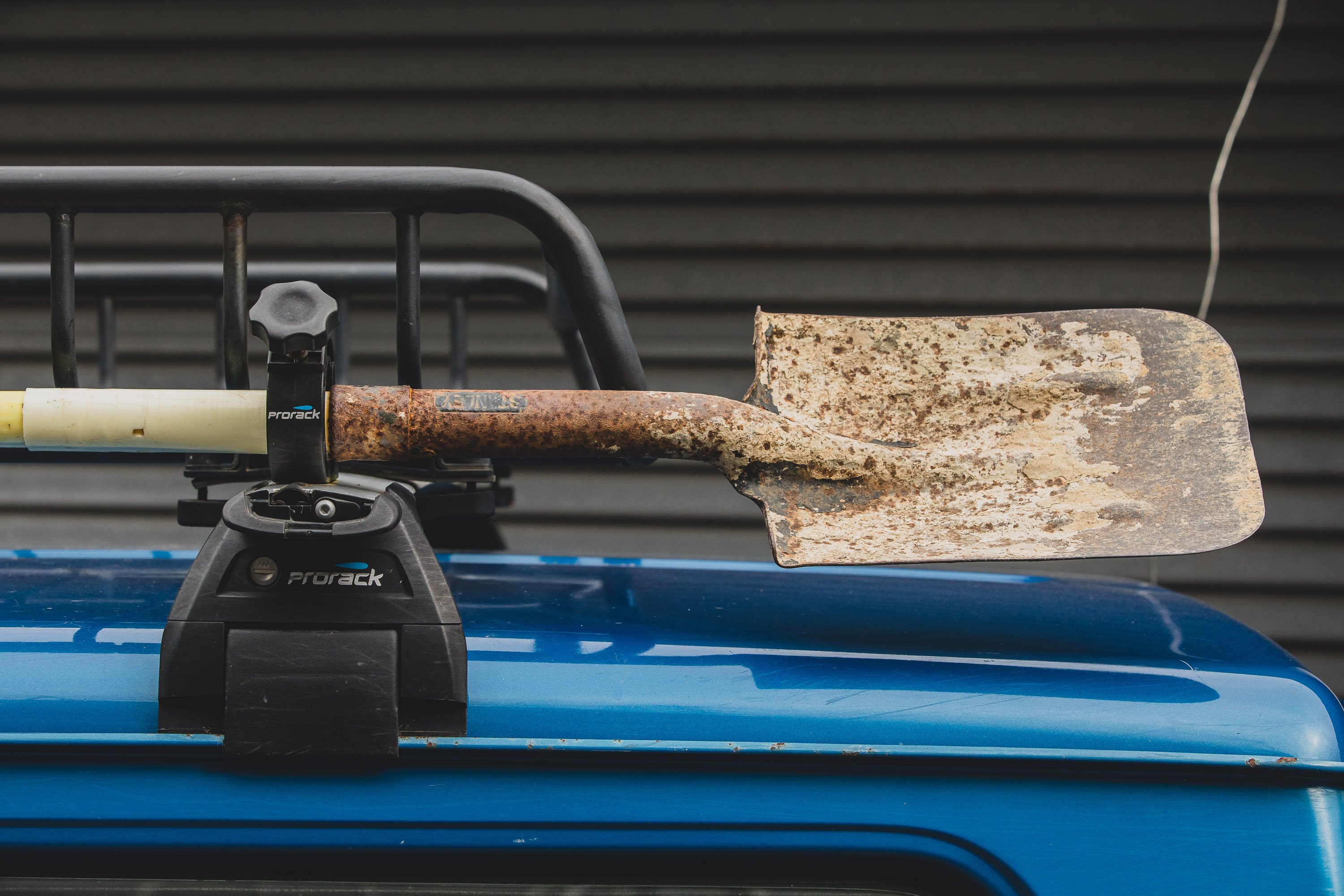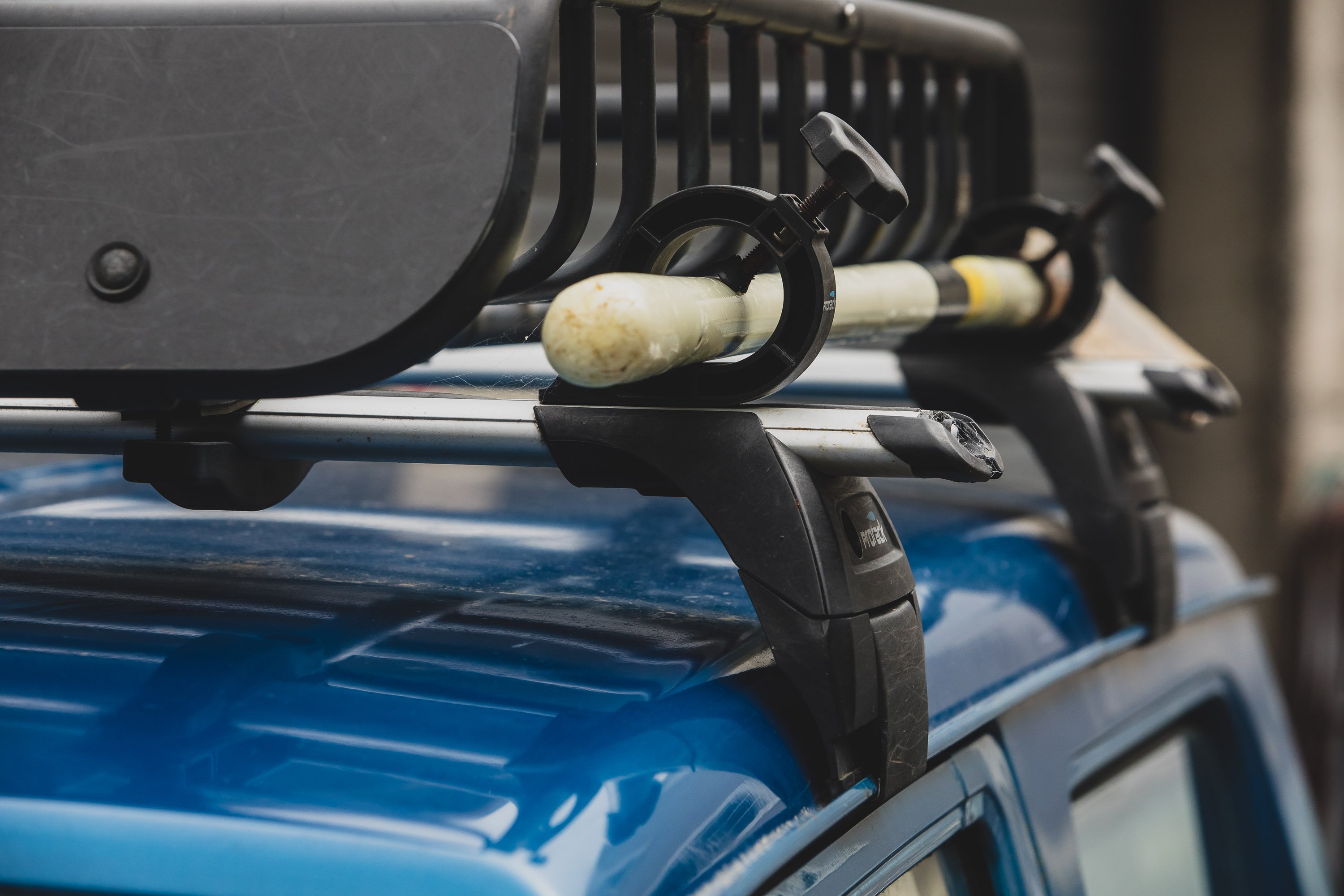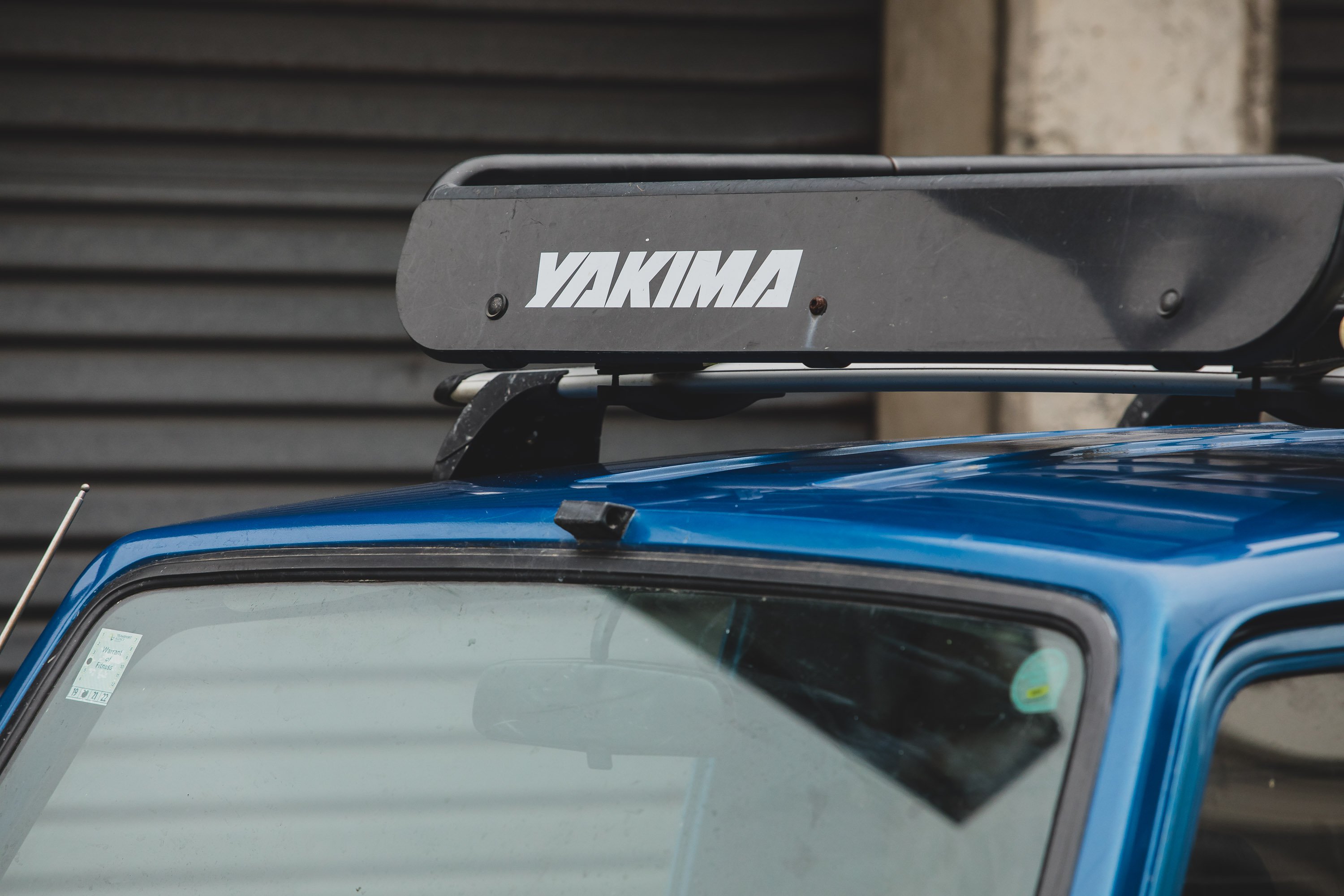 "Where we live in Wellington, New Zealand there's not a lot of publicly accessible four-wheel driving, in fact there are just two zones: one, a coastal area with some massive sand dunes, it's mostly beach driving but there is a fun muddy playground out there too. The other zone is perhaps my favourite and is a very very old unmaintained logging road. It's feature-packed and it would be rare for a truck to return from a trip up the road without a fresh scratch or dent from the many low hanging trees, odd placed rocks, and super steep descents. Countless trucks have been totaled on this road, tumbling 100's of feet off the sides of its narrow switchbacks."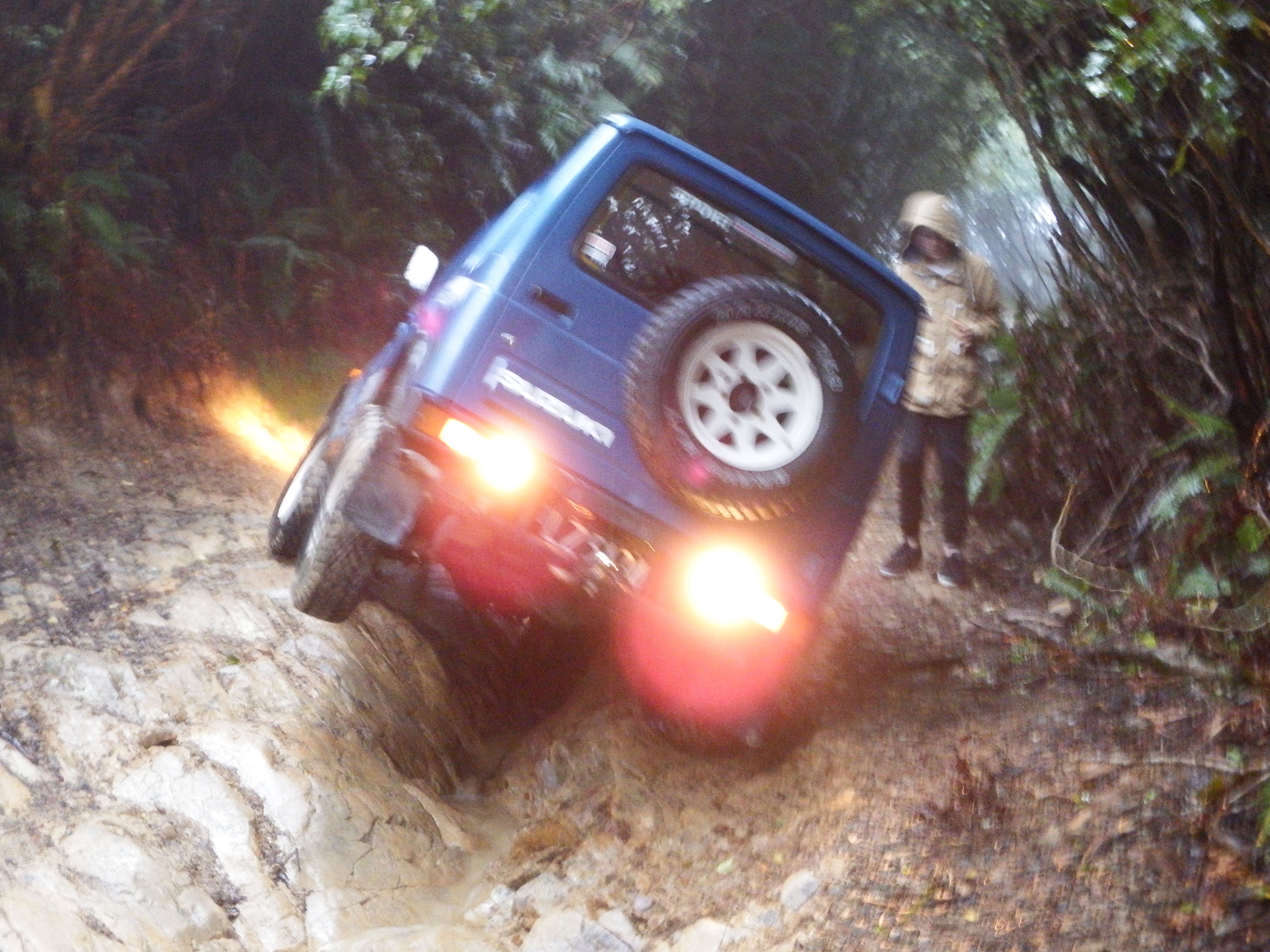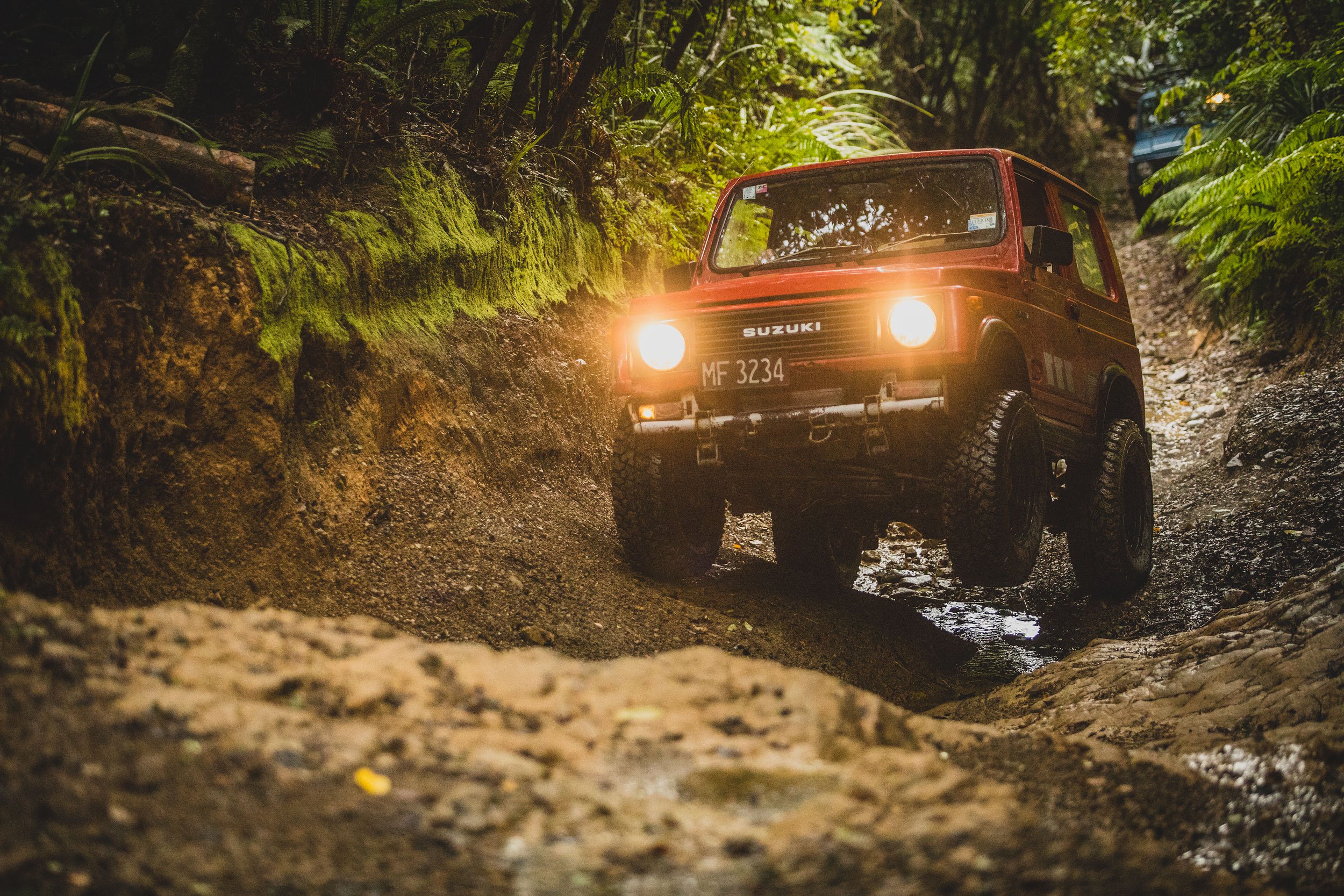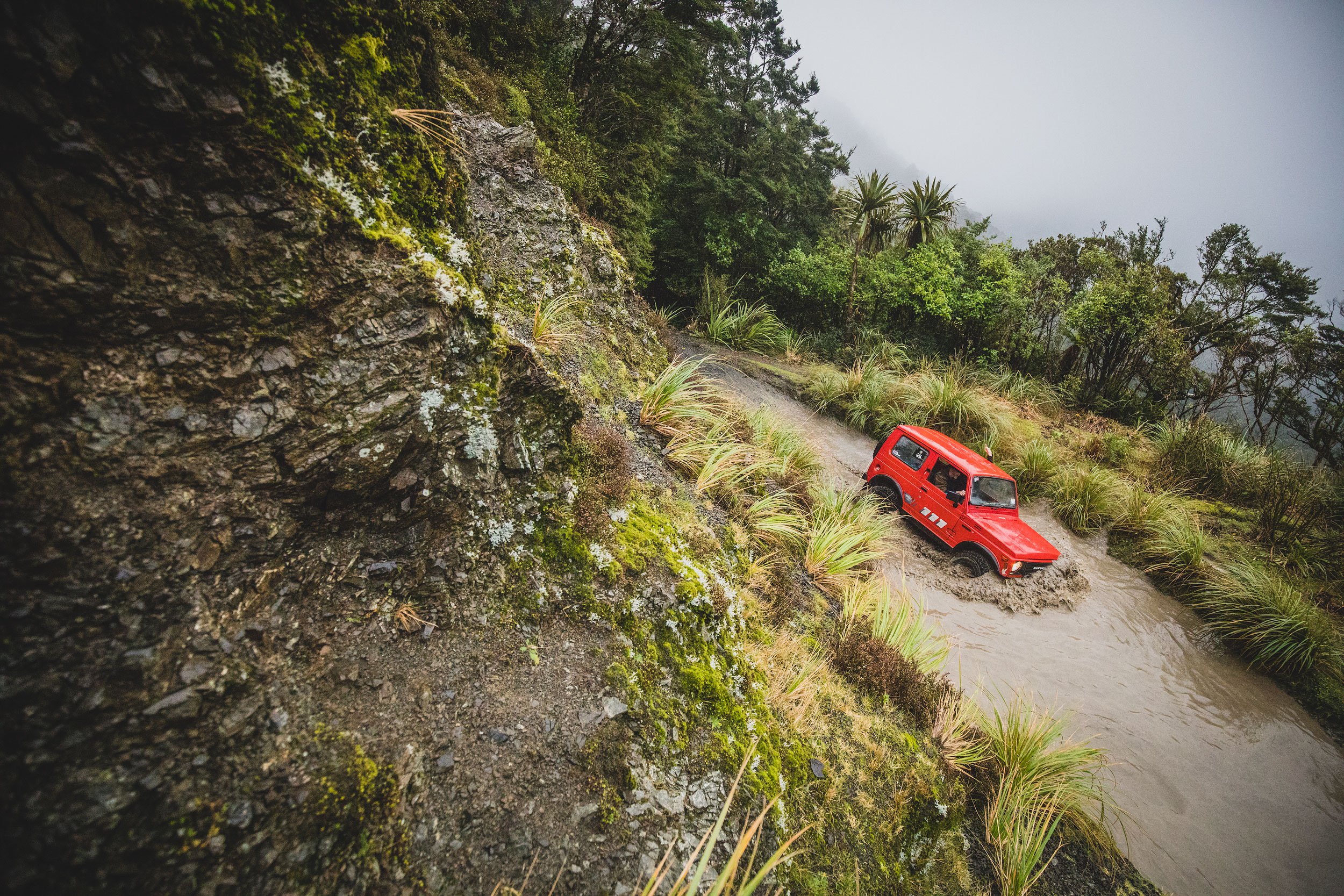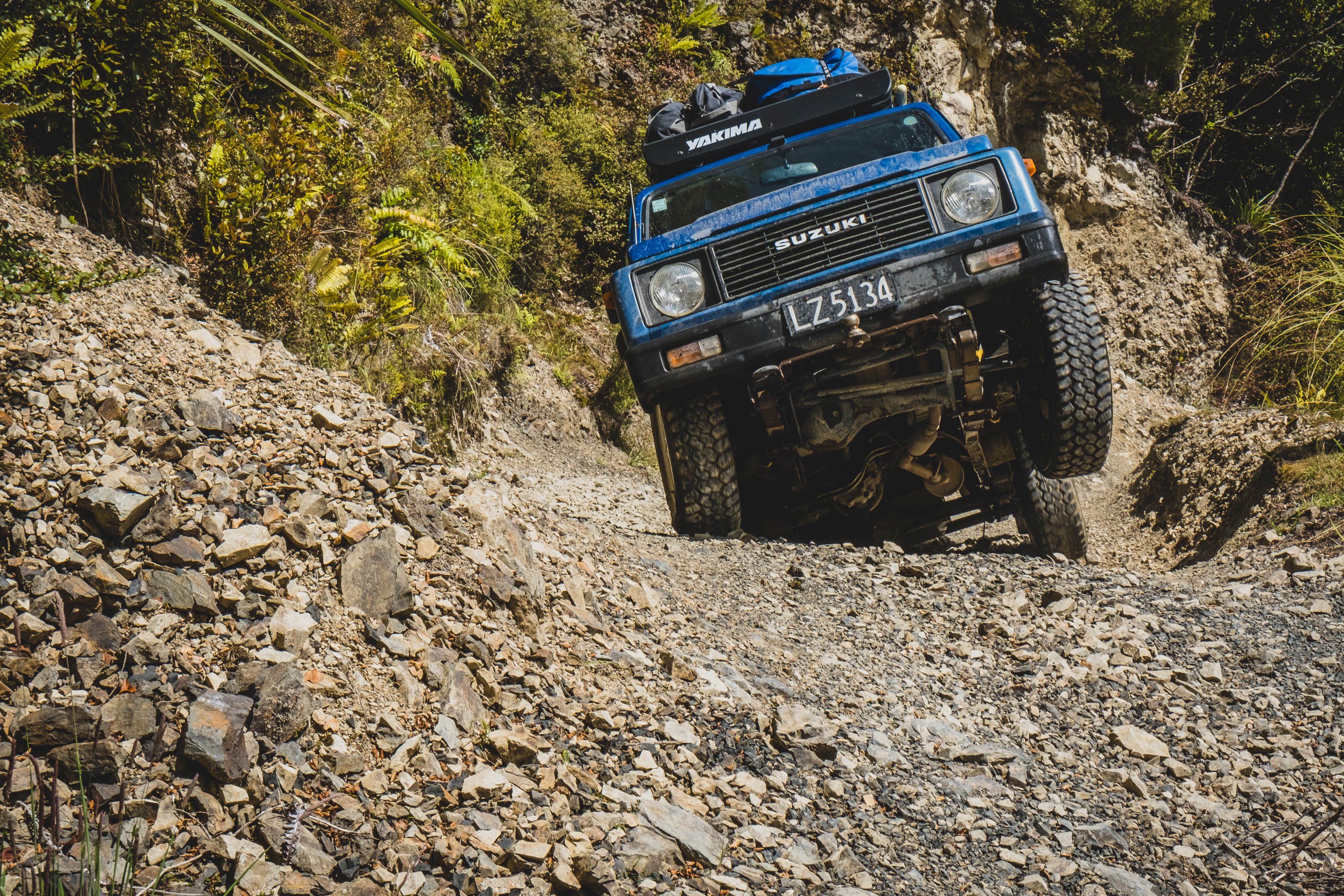 Caleb continues: "The Suzuki's short length and narrow width is often a bonus, it rarely gets cross-axled and can pick its way through large holes but when the tracks get lopsided or the ruts from bigger trucks get deep is when things get hairy. There's one spot that always spells trouble for me and on a recent overnight trip I came super close to tipping her over. It was loaded up with tents and camping gear on the roof and was probably a little more top heavy than usual. If I'd floored it and given her a bunch of gas I may have got through, but at the same time if things went wrong they would have gone wrong pretty bad, luckily we went alone and a quick tow and counter balance and we were out of trouble. The whole night and next day I was dreading going back down it. Mind you I'd let my son Elliot drive the truck off road for the first time, so as we approached the feature my mind was preoccupied with other things! I mean, Lucy is also a daily driver for us and we rely on her for all our daily chores, well the ones that can't be done with our Kona E-Ute.
Wellington (and NZ for that matter) has a solid crew of very keen 4WD fans, our Wellington contingent is about five trucks deep, some of the drivers have pro mtb careers that include racing NORBAs back in the late 90s and early 2000s. We all share a love of two and four wheels and we are definitely found riding far more often than we are found wheelin'."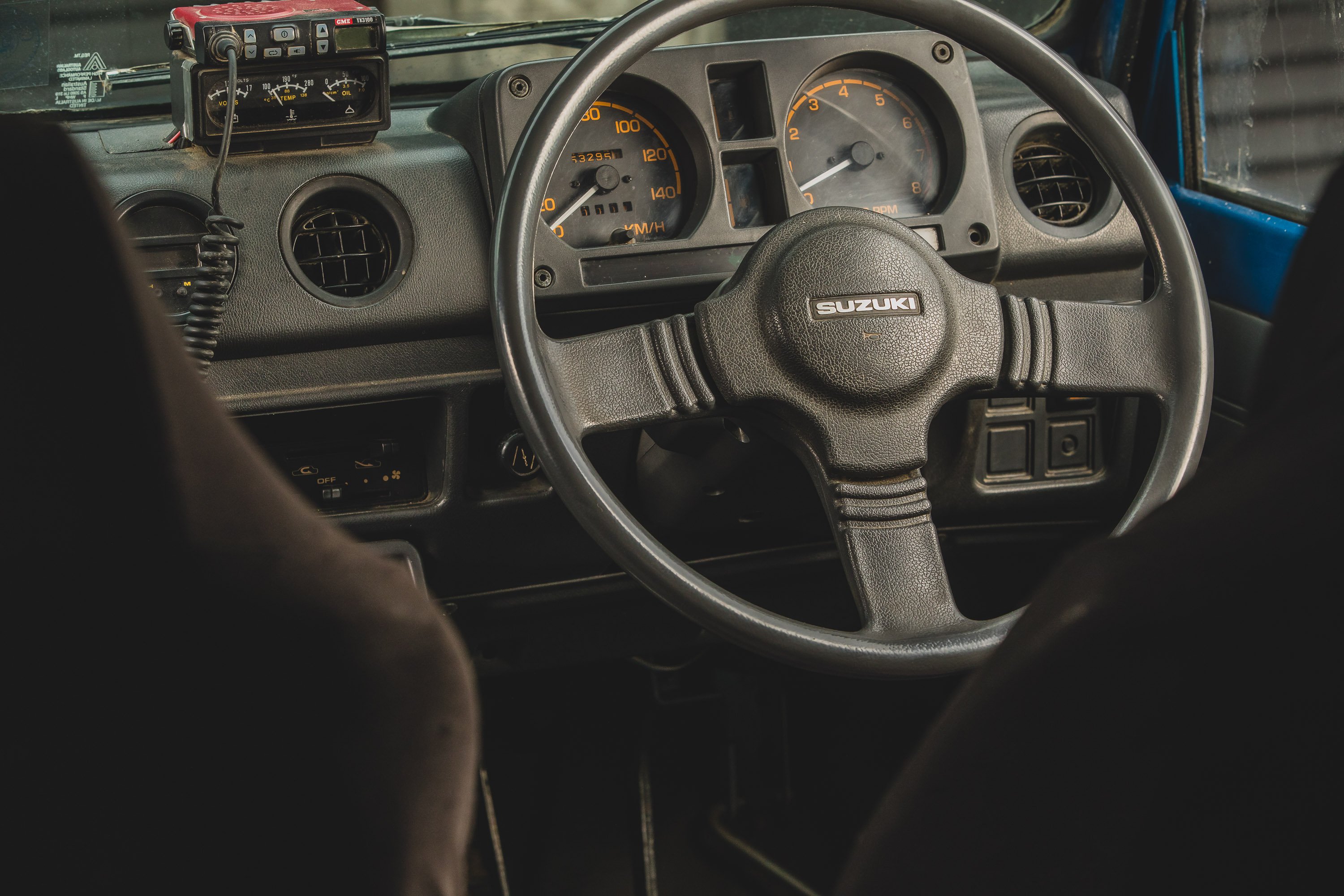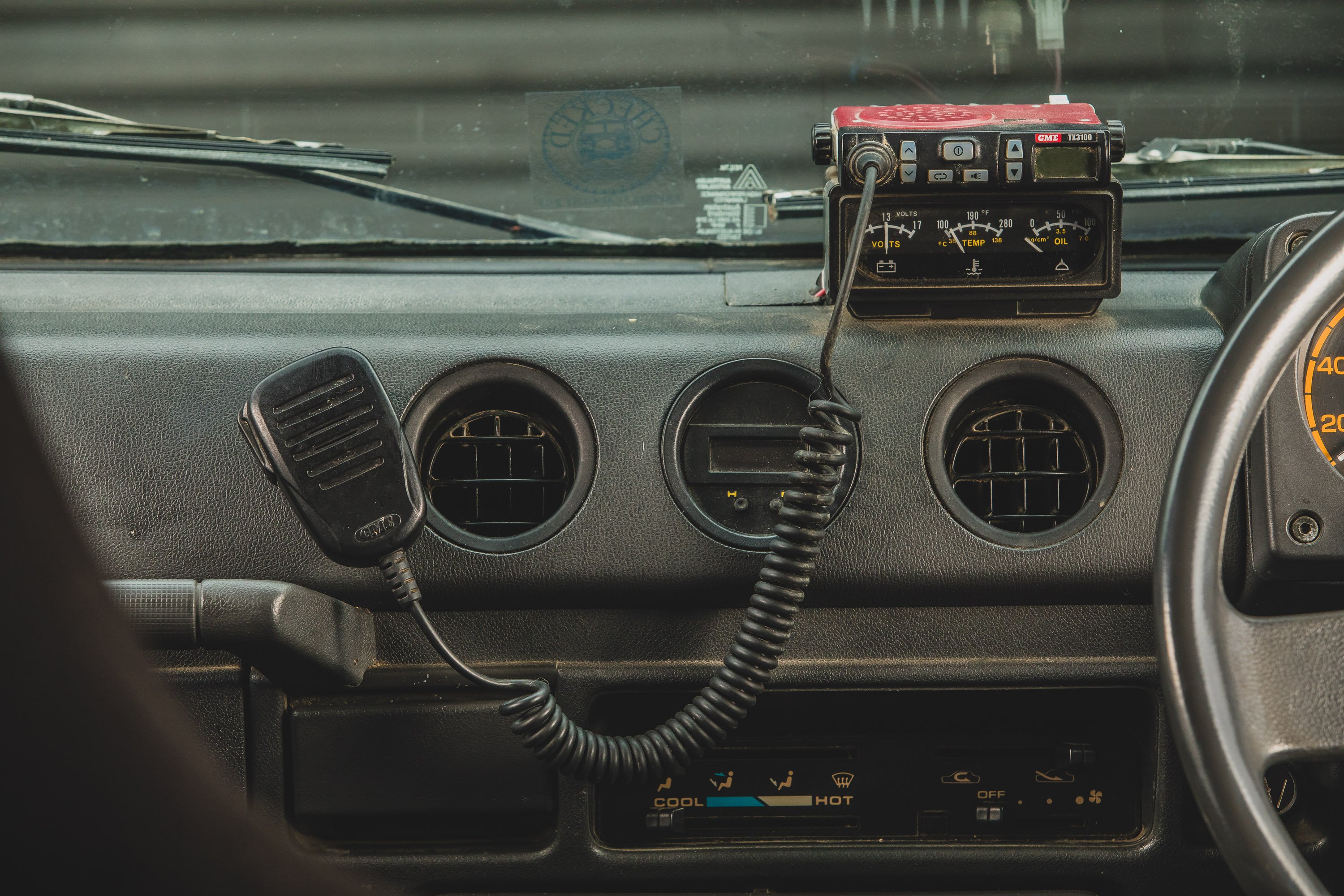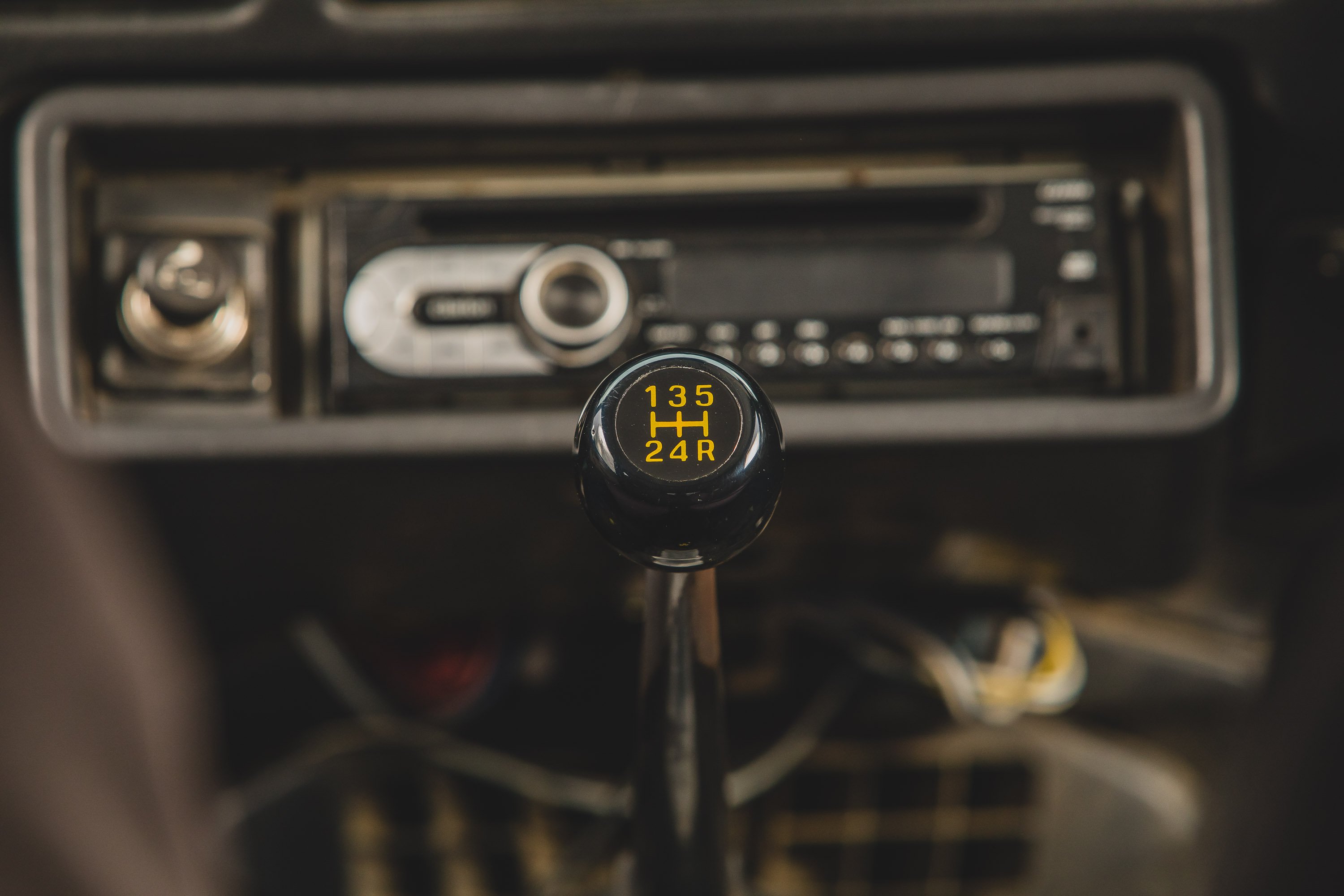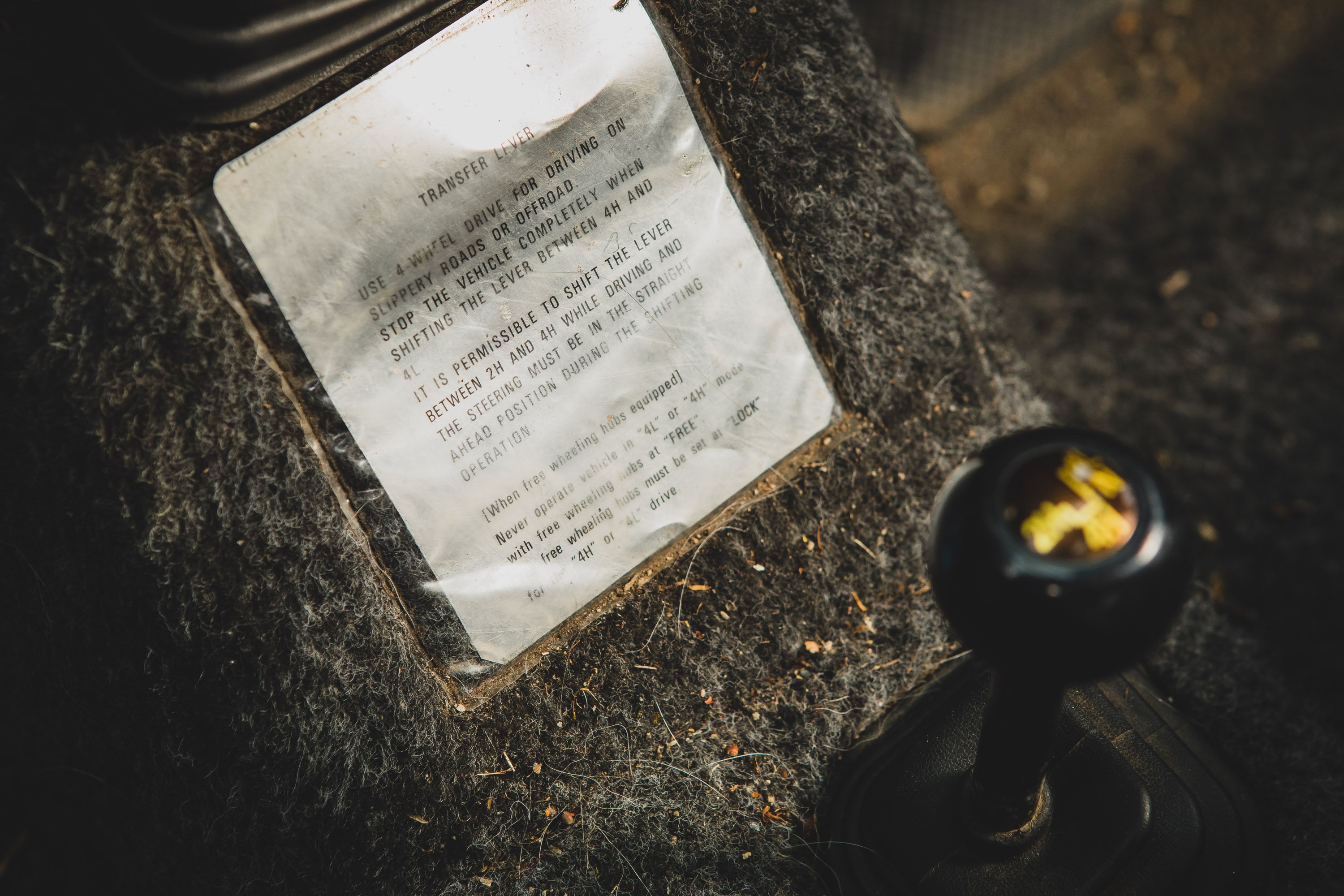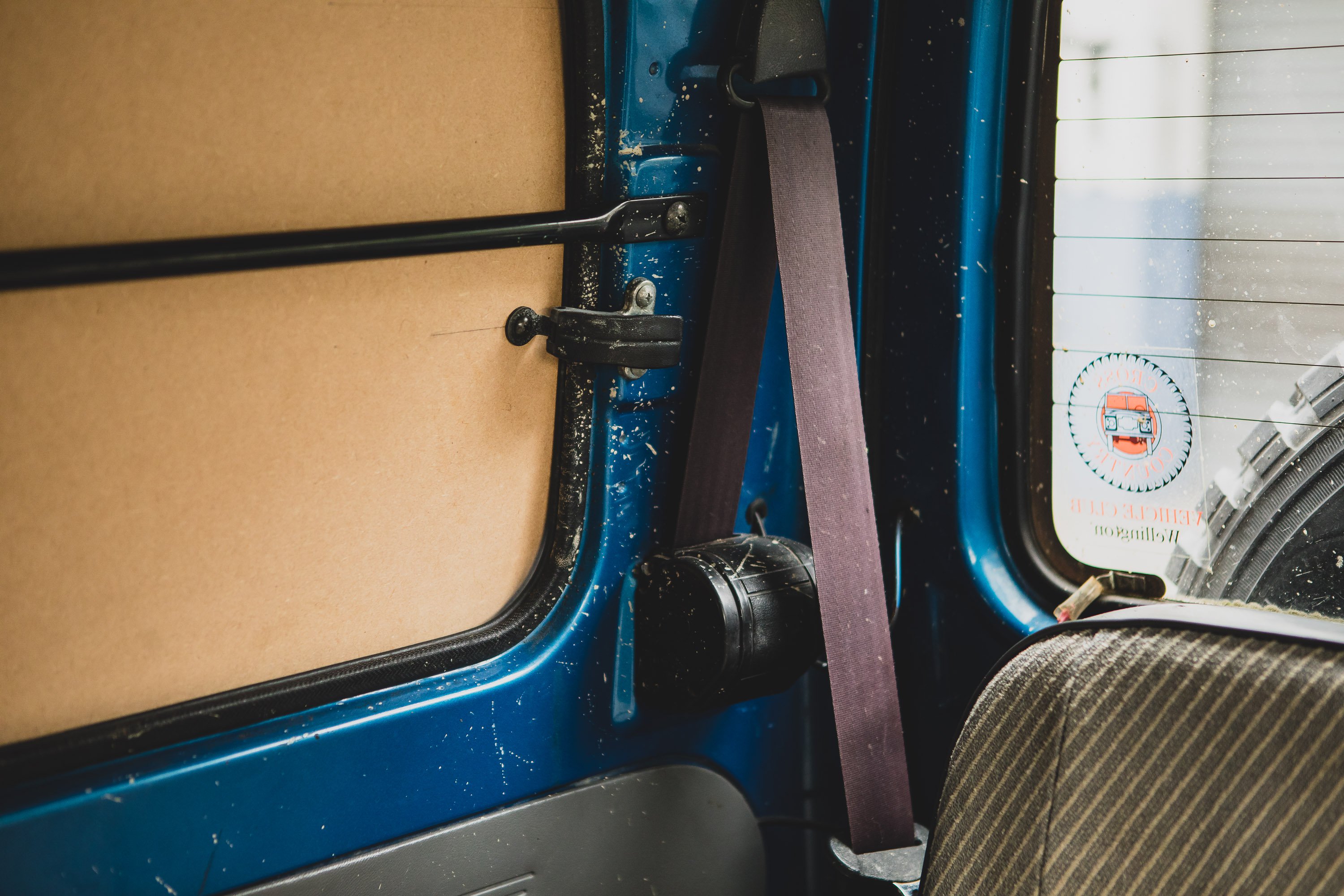 It looks like the odometer reads 53,295…any idea how many times it's rolled through or what overall mileage is?
"Oh yeah, so its 153,295. The other thing to note is cars bought from around Wanaka and Queenstown (Cental Otago) don't rust. It's a really dry area and if you've ever traveled through there you'll notice there's a ton of mint older cars, if you're buying an FJ40 or a classic Holden (GM) then you will find one in Central Otago."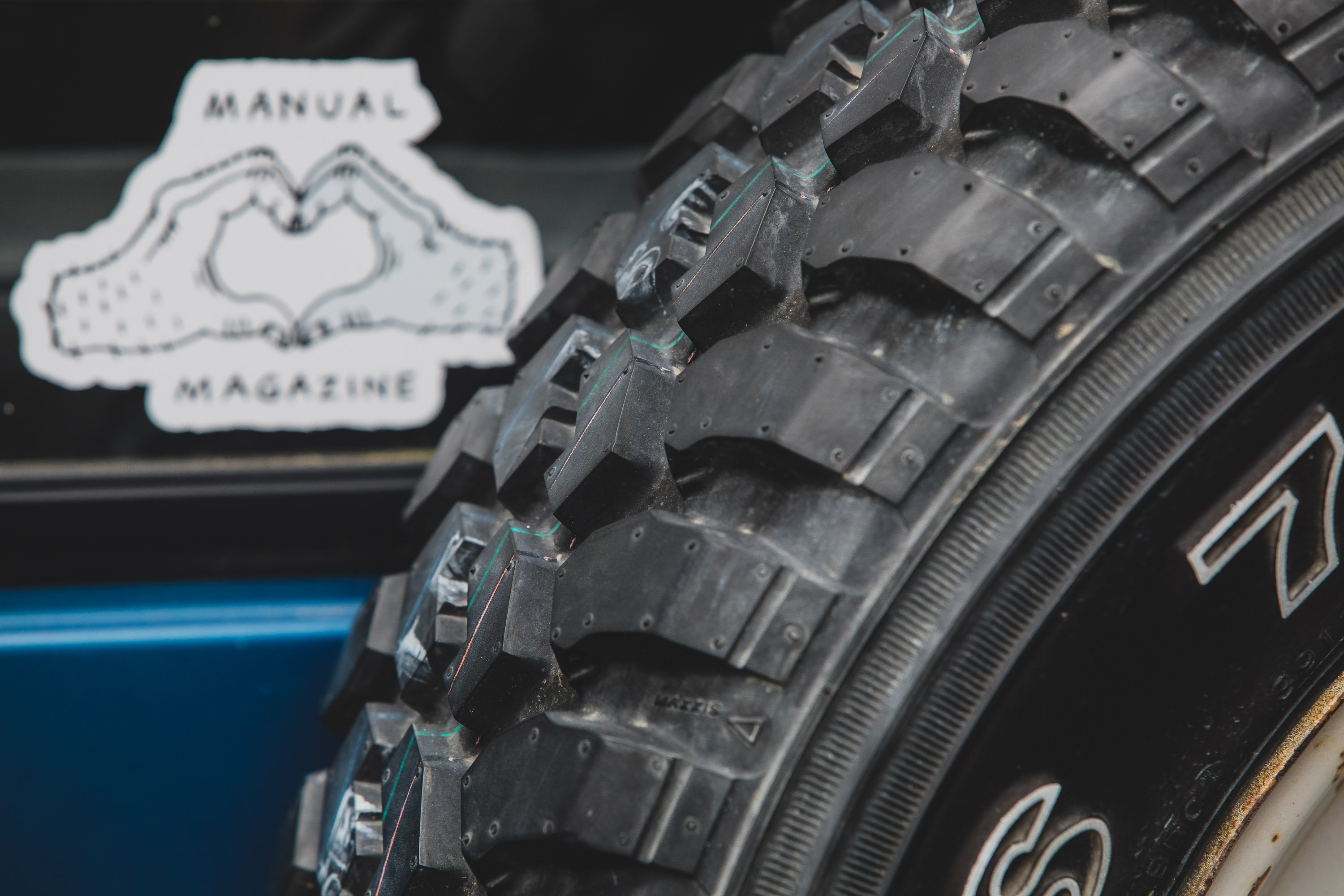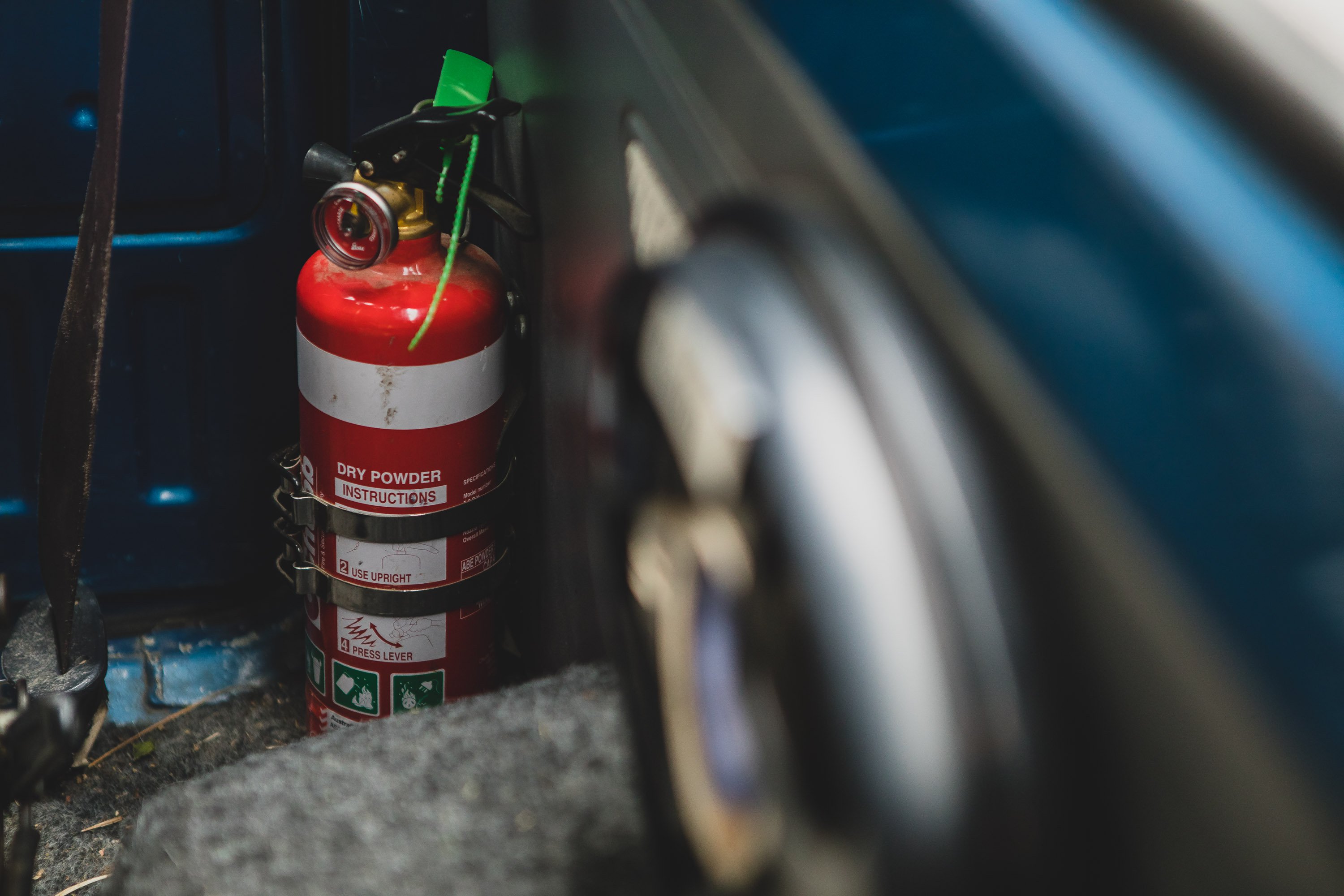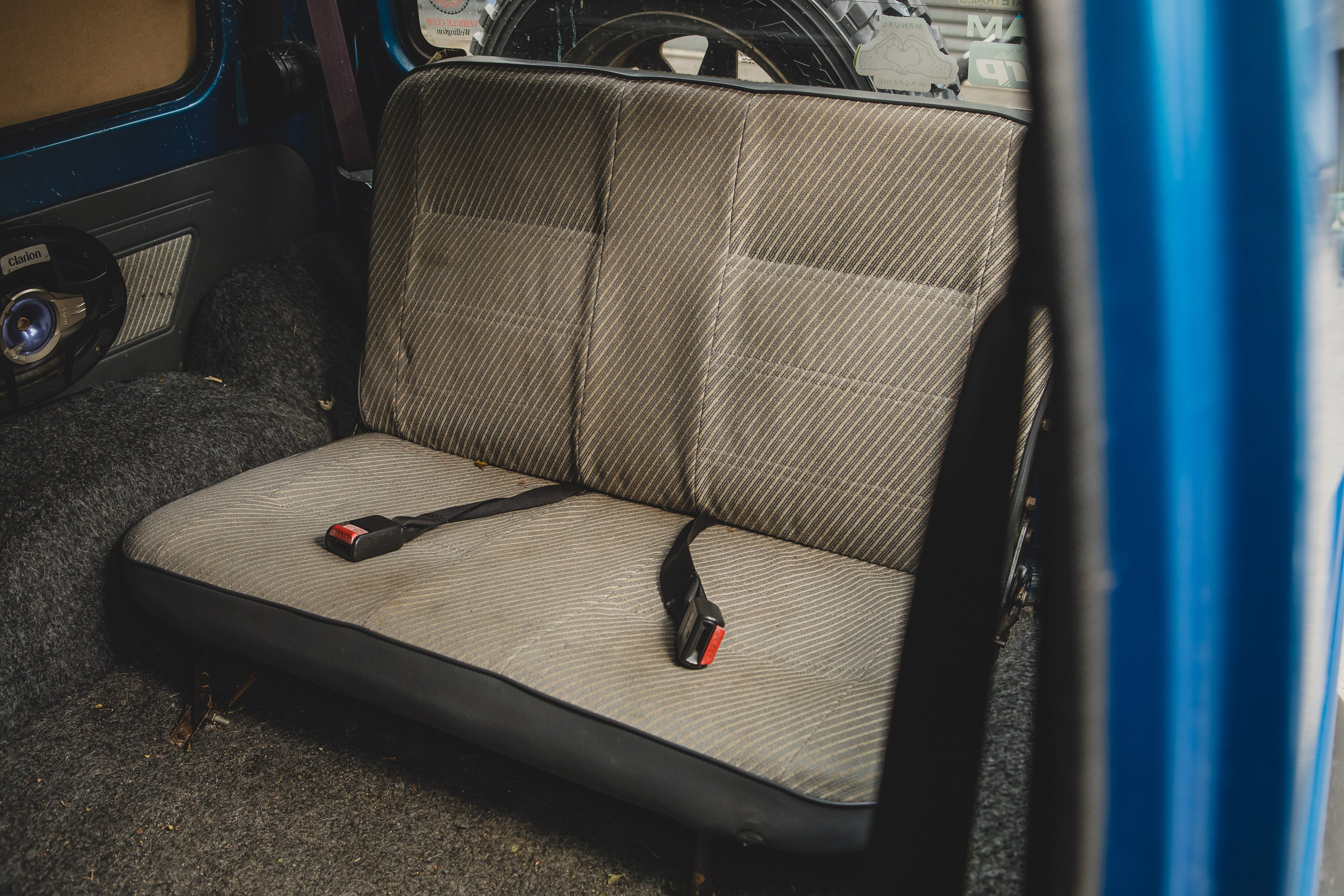 I see a sticker for 'Manual Magazine' - I seem to recall you mentioning an affiliation with a skate mag - got any more details for me?
"Yeah well, myself and four other friends from design school and the local skate shop where I worked in the mid 90's started Manual Magazine back in 1997. It's New Zealand's longest running skate magazine and is still going strong today, I still own half of it with my business partner. We also used to publish Spoke magazine but we sold that before I moved to Squamish back in 2015. We also had a short lived high-end fashion magazine too, it ran for a couple of years."
The Bike: Kona Process 134 CR DL 29
"The bike is Kona's latest Process 134 CR DL 29. This bike has been a bit of a change for me as I've been on the Process 153 ever since I started working at Kona back in 2015. I decided last year that I was not rad enough to justify that much travel. The trails where I live in NZ, well, I should say the trails I ride are just not that steep and a shorter travel, spritely trail bike is more than enough.
I have made a few modifications to it. It's kind of a down-trail bike. It comes spec'd with 160 / 180mm rotors, and a 140mm Pike fork. I've swapped both those items out for a 200mm rotor in the rear, a 220 up front and a Lyrik Ultimate at 150mm of travel. I'm not a small guy and the extra stiffness provided by the Lyrik is definitely a bonus, plus it has a little more forgiveness for my lack of line choice."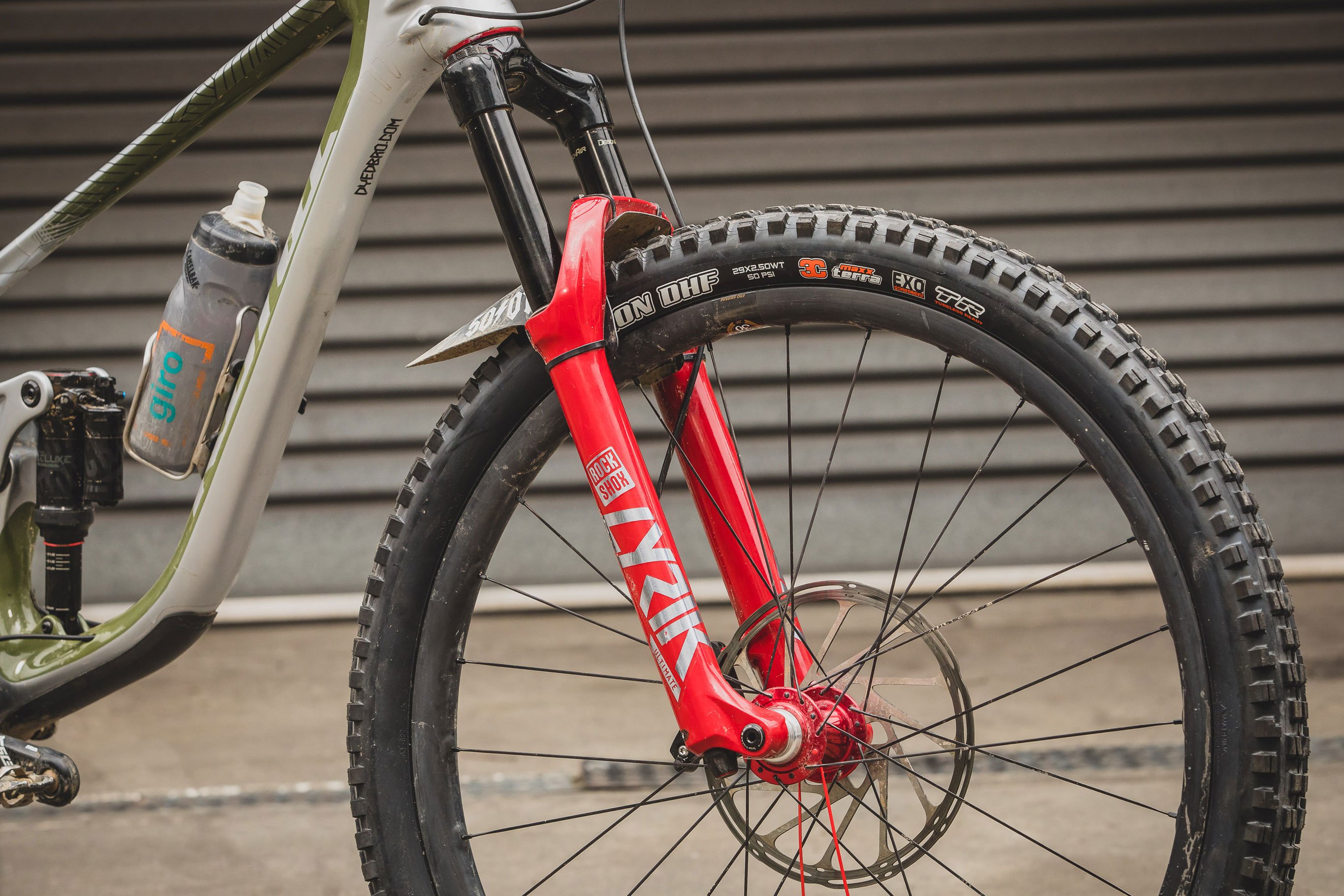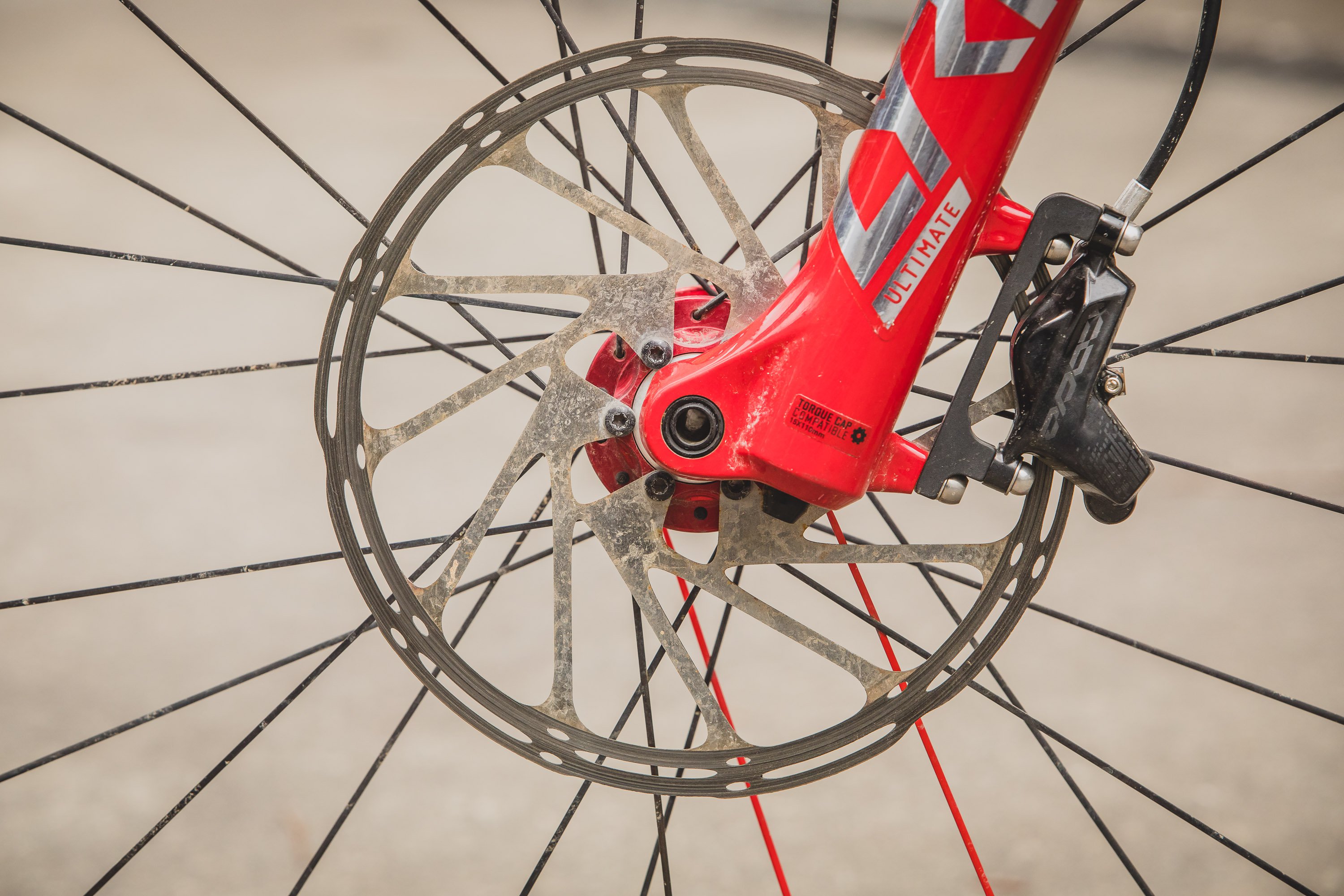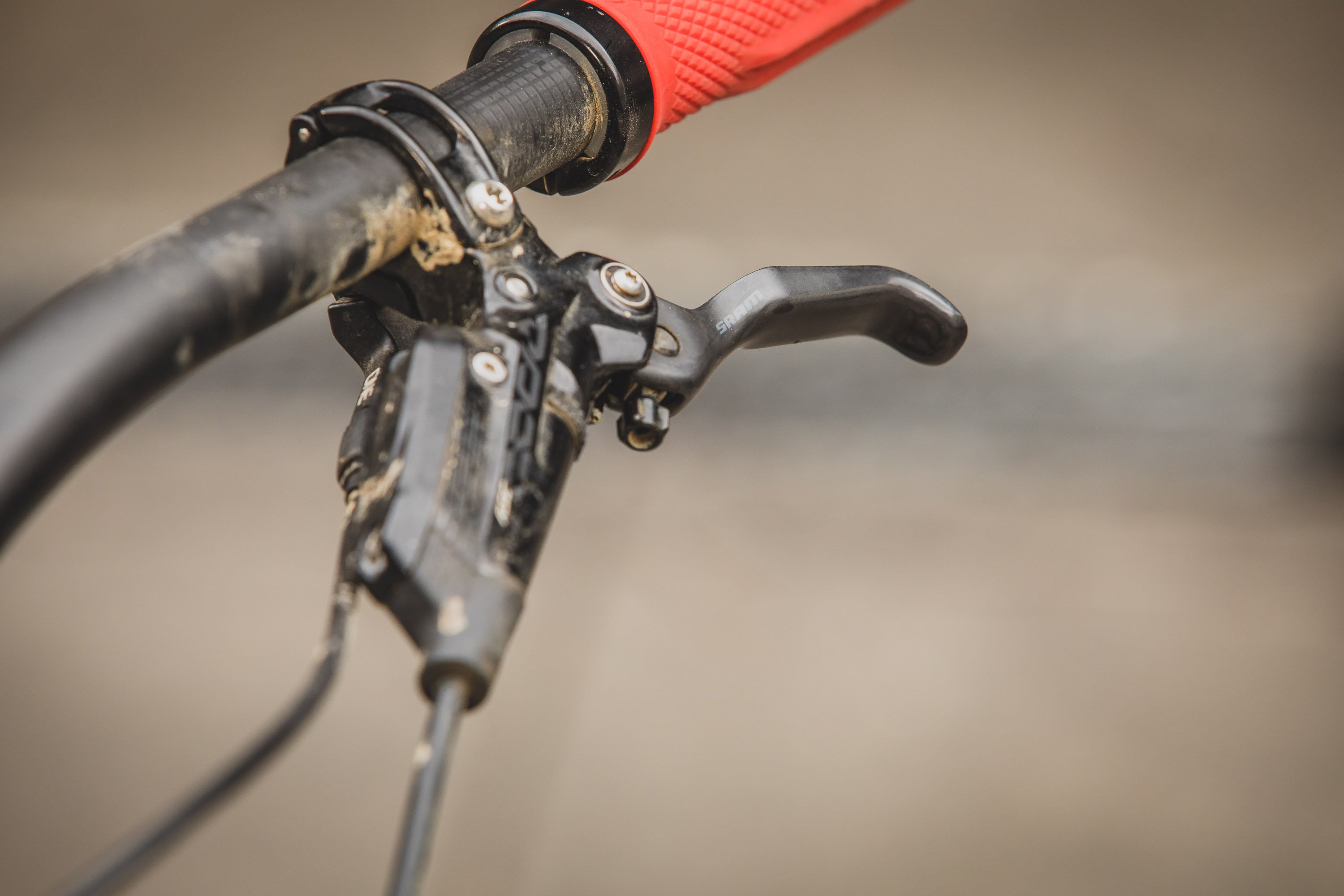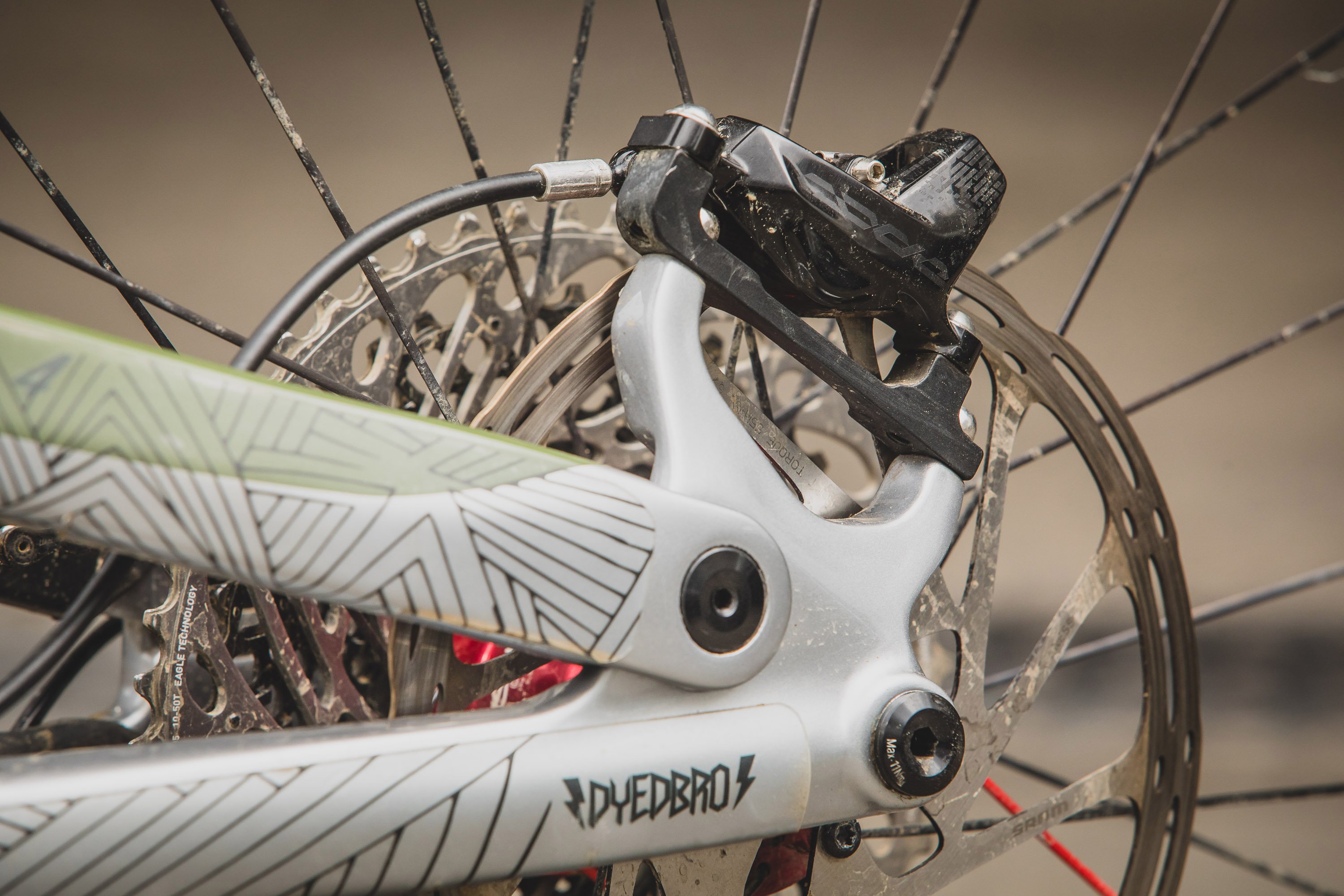 "Other mods to the bike from stock come in the form of my Wheelworks built wheels. They are rebranded Reserve rims laced with bladed DT Swiss Aerolite spokes to Chris King hubs. I'm running a OneUp Guide, 210mm dropper post and 30mm rise carbon bar. I wouldn't have a bike without an EDC tool and I also run a OneUp large pump attached to a Wolf Tooth/King Morse Cage. The Morse cage has more fore/aft adjustment than any other cage and allows me to get the bottle super close to the shock. The frame is finished off with frame wrap from DYEDBro.
I've only been on the bike for a few months now and I'm absolutely loving it. I don't regret the move to shorter travel and my down-trail bike ticks all the boxes I need for sure."