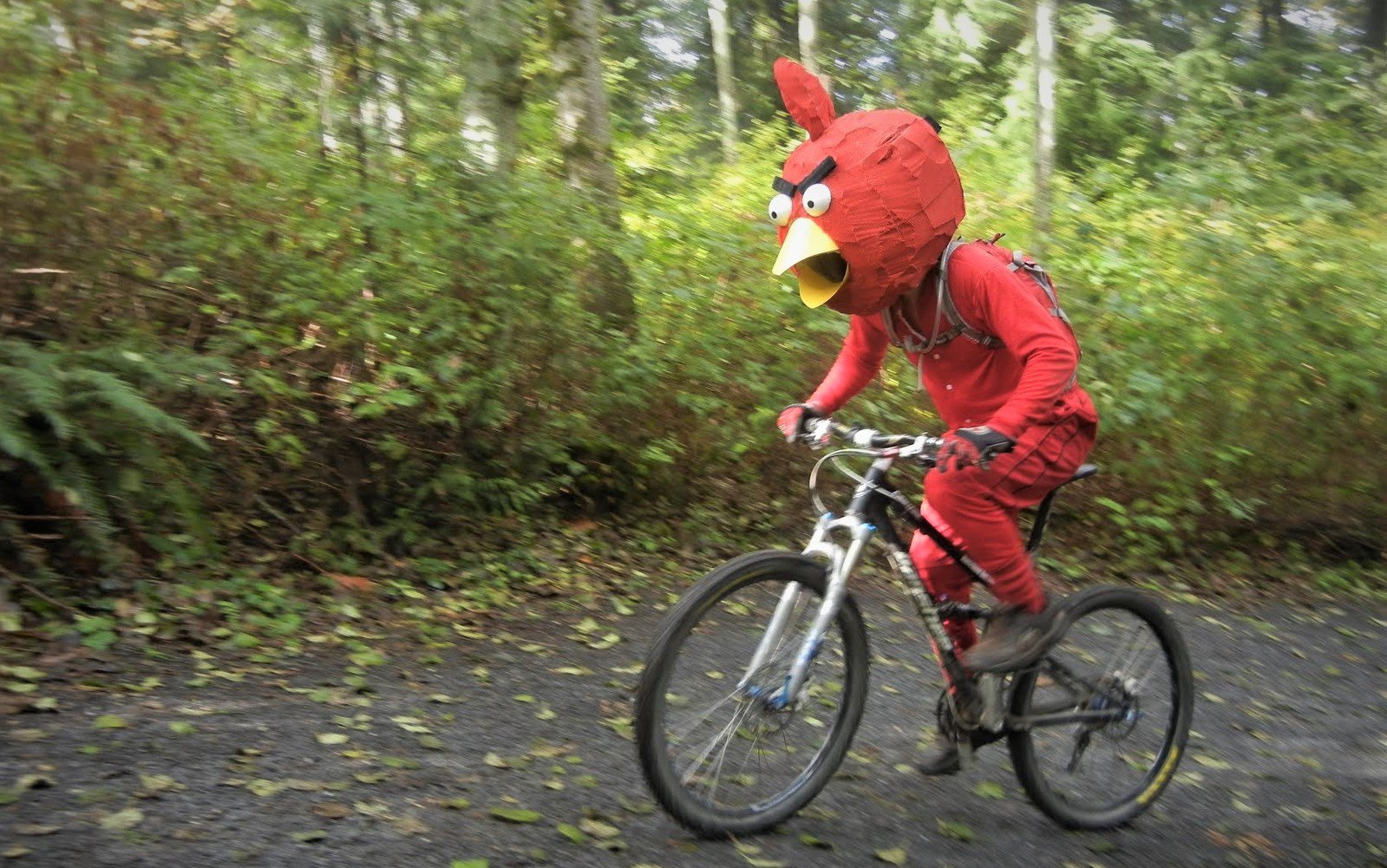 EDITORIAL
Buyer Beware - A Spring Service Story
Don't Buy A Dumpster Fire
I had no impetus to write a Spring Service article this year. I covered all the basics last year prepping our Marin Hawkhill for test and the link to Wrench Now, Ride Later is right here. Then I'm pedaling up a popular local singletrack climb and from a switchback below I overhear this boorish conversation:
Rider 1: "...oh yeah, my bike is a roached piece of sh*t. I need to sell this thing a-sap."
Rider 2: "How much you figure?"
Rider 1: "About two grand."
Rider 2: "Two grand to fix it?"
Rider 1: "Ha, no it's right f**ked. Probably twice that to make it good. I figure I'll get two grand selling it."
Rider 2: "Who's going to buy that sh*tbox for two grand?"
Rider 1: "I don't know. Someone who doesn't know any better. It's carbon!"
I've unfortunately come across lots of ripped off riders over my years working in shops;
Five-year-old bikes that had 'yearly tune-ups' but had never had the brakes bled or suspension serviced
Hard to see frame cracks that are always present on certain models if you know where to look.
High-end hubs with the internals ridden to dust.
Seized bearings.
Blown dropper posts that aren't serviceable.
Drivetrains that shift fine in a flat parking lot but skip hard under climbing loads.

I could go on for days.

It's almost always a newer rider trying to upgrade their 'trying out mountain biking' rig to the highest end bike they can stretch their budget around and I'm sorry to say I've seen multiple used bikes where, with the labour factored in, the purchase price combined with the repair cost added up to more than buying a better bike brand new.
It's a sad day telling someone who's stoked on mountain biking that they would have been better lighting their cash on fire.
The Big Jobs
The sequence is often the same. Fork seals start leaking so it gets removed to be serviced. Oh, the headset bearings barely turn. Wow, this fork is in rough shape - probably a great idea to have shock serviced too. Remove shock. Suspension bearing pivots are so seized that the rear end remains in place with the shock removed.
This could easily represent a cool grand, and sometimes much more, on top of the purchase price of a jalopy. That's just to get everything back to stock.
Straight up, one of the biggest performance upgrades a rider can make is servicing the stuff that's already on their bike. Put another way, when the seals are so cooked that your fork doesn't return to full travel there's a sh*t ton of friction happening. I'm not innocent either. The last time Zac changed the seals in the Manitou Mattoc Pro fork I reviewed, it was so smooth I had to add 20psi to the main air chamber and my hands are still loving the improved performance in chatter.
Beyond a stock rebuild, there are also, of course, a plethora of upgrades available for stock suspension products from the likes of PUSH Industries and Avalanche Suspension. Many shocks and forks, an excellent example being Ohlins, can also be re-valved for rider weight. A new high-performance shock or fork is really expensive but if the chassis is still good there are often less expensive ways to maximize performance. That's factoring the cost of keeping the used product and any upgrades against selling the used product and buying a new replacement.
Servicing suspension is beneficial both as preventive maintenance and for performance gains. And yet a lot of folks never even change the oil in their fork lowers, which can be as little as 15ml per side. The fork and shock are two of the most expensive parts of a bike to maintain. They're also icebergs when it comes to the damage that can occur if they're ridden for hundreds of hours beyond their service intervals.
There are a fair number of riders who service their own forks, and even some who service their own shocks. But, I would still put down cash that the vast majority of used bikes are due for a suspension service. It's always best practice to drop the rear wheel, remove the shock, and cycle the back end. If it doesn't move smoothly then it's time for a bearing job and chances are that's just the canary in the coal mine.
The Small Jobs
The swingarm moves smoothly, suspension service has been taken into account, the drivetrain is in good shape, the wheels have been serviced, and the dropper post is fresh so now it's just the nickel-and-dime repairs to factor in. This is the stuff that's relatively cheap to tackle if a rider is doing it at home but can easily consume a couple hundred bucks if a shop is booking it in.
It seems the vast majority of riders I know are running tubeless these days and for those riders, I'd wager on any given day 60% of them are riding with dried up sealant in their tires. A pint of Stan's sealant is 17 USD and for those maintaining a few bikes, a Quart is 28 USD or 39 USD for the Race version. If tires need to be replaced as well this can easily jump into a 'big job'. Good rubber is not cheap and cheap rubber is not good.
It's also always best practice to bleed brakes on a new-to-you bike. I can't recall having worked on a used purchase where the brake fluid didn't come out the same color as my coffee. For anyone who owns a kit, a brake bleed is a cheap and easy job with the notable exception of when it isn't.
I've seen a lot of used bikes with evaporated brake pads or the cheapest sh*t replacement brake pads installed and it's also not uncommon to see rotors worn down past the manufacturer's recommended minimum thickness. Suddenly a small job is over the tap-limit on the credit card machine regardless of who's doing the labor.
Buying Used
There are great deals on great bikes to be had on the used market. Rider's flip bikes in great shape for all sorts of reasons from changes in the riding they're doing to that dread illness upgradeitus. Sometimes a rig that needs a lot of work can be a great value. If it's cheap enough and has no proprietary parts. But, every time I see some asshole trying to sell their well-ravaged handlebar instead of recycling it I'm reminded it's a buyer beware world.
The thing is, used bikes have been a buyers market for years. Just remember that 'Mechanic owned' and 'recently serviced' mean sweet-all. It's like paying a premium for Miranda Miller's used bike because it's 'lady ridden'.
With rare exceptions, it will require minimal effort for a seller to get receipts showing when and who did that 'recent' service work they're advertising and asking the seller to take required service into account when discussing price is totally legit.
I smile and say hello as I roll past the twosome and they reply in kind. I can't help but notice that the "roach" is actually one of the best 6+6 bikes ever made with a top-end build and unfashionable slightly-smaller-than-27" wheels.
Even factoring in the $2000 cost of keeping the bike, as long as the frame, suspension, and wheels aren't fully trashed the cost of getting it fully serviced is still probably half the price of the current replacement with a similar trim and, wheel size aside, it's questionable if the four years newer bike is actually better.
I resist the urge for a closer look but spare a moment to think about the next owner. I wonder if it will prove a money pit or a smart value buy for a top-end machine?