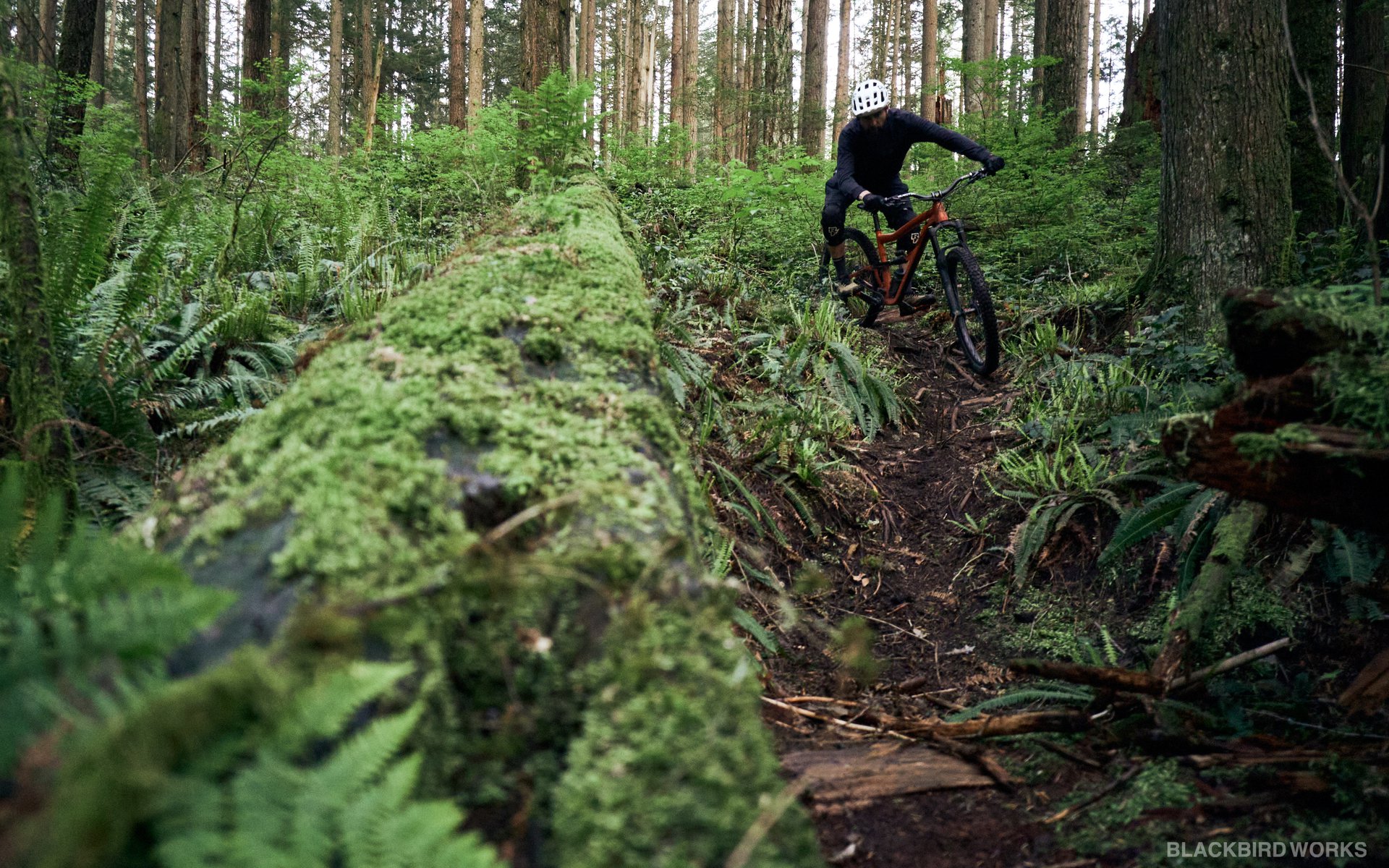 Burgtec Josh Bryceland Ride High Handlebar (+ other bits)
As I get older, I notice stranger and stranger things about my body. For example, my elbows are pretty weird. They're like little spears attached to the mid-point of my arms. Were they always this way? Have they gotten weirder? Why do they hurt so much when I bump them on things?
My wrists are pretty weird, as well. They look relatively normal, other than being quite skinny. But they kind of suck, and I find that it's really easy to make them hurt if my bars are too wide or if there isn't enough of a bend.
My back sucks too. Whenever I get off my bike, it takes a solid second or two of conscious straightening. I have to throw some solid momentum into my shoulders to bring the rest of my body in line, and then I can start walking again like normal.
This has led to a bit of a journey to discover riding positions that make my body feel less bad. Certain bikes and bars are worse than others. Starting out, the Ibis Ripmo that I recently tested was a fairly egregious example. It had a stubby little steerer tube that only had enough room for one teensy, tiny little spacer. The bar felt like the stated 9-degree bend was more of an aspiration than an actuality. This caused my back to ache and my wrists to feel like crap.
Things got a bit better once I swapped in a Renthal cockpit and added a cheater spacer under the stem, but it still wasn't optimal. I longed for more height out of the front end, as well as a bar with a bit more sweep. I started hunting for a handlebar capable of giving me both of those things, and was pretty happy when Burgtec announced the new Josh Bryceland signature alloy ride high handlebar. I was even happier when they agreed to send one to me, and when they were nice enough to throw into the box a pair of the Greg Minnaar signature grips (so many signatures!) and a 42.5mm version of their Enduro stem.
Enduro Mark 3 Stem - £74.99
We'll start with the stem because there's generally not a lot you can say about a stem once it's installed. It's available in 35, 42.5 or 50 mm lengths. It's forged and machined and does exactly what a stem should do.
I'm on the fence a bit about the dual band style stem clamps. Renthal has something similar, but I prefer their no-gap-on-one-side-of-the-clamp design. Juggling two different pieces, and keeping all the gaps relatively equal isn't the hardest thing in the world, but it is one more thing you have to worry about. Once you get it all buttoned up though, it does look quite nice.
Greg Minnaar Signatrue Bartender Pro Grip - £16.66
I like the Lizard Skins grips that come stock on the Ibis. The diamond pattern with the teeth pointing in alternating directions does a really great job of holding on to your hands. I've come to enjoy them enough that I may just send the Ripmo back gripless, or with some rudimentary grips fashioned out of gorilla tape. The Minnaar grips are up against it, right from the start.
Compared to the Lizard Skins, the Burgtecs are a bit chunkier. The stated diameter is actually smaller (31.5mm compared to 32mm for the Lizard Skins), but the ribbed pattern make them feel more voluminous, and a bit softer. I enjoy the squishiness.
Burgtec has done a fine job on their clamps. They're wider than what most companies offer, and hold on to things about as well as any other clamp I've come across. I can't imagine they're going anywhere.
Grip was good with gloves. I tend to climb gloveless, and I found that they got a bit slippery by the top of a climb on a hot day. Throw your gloves on though, and things are fine. Gloveless riders may want to try the new super soft compound version.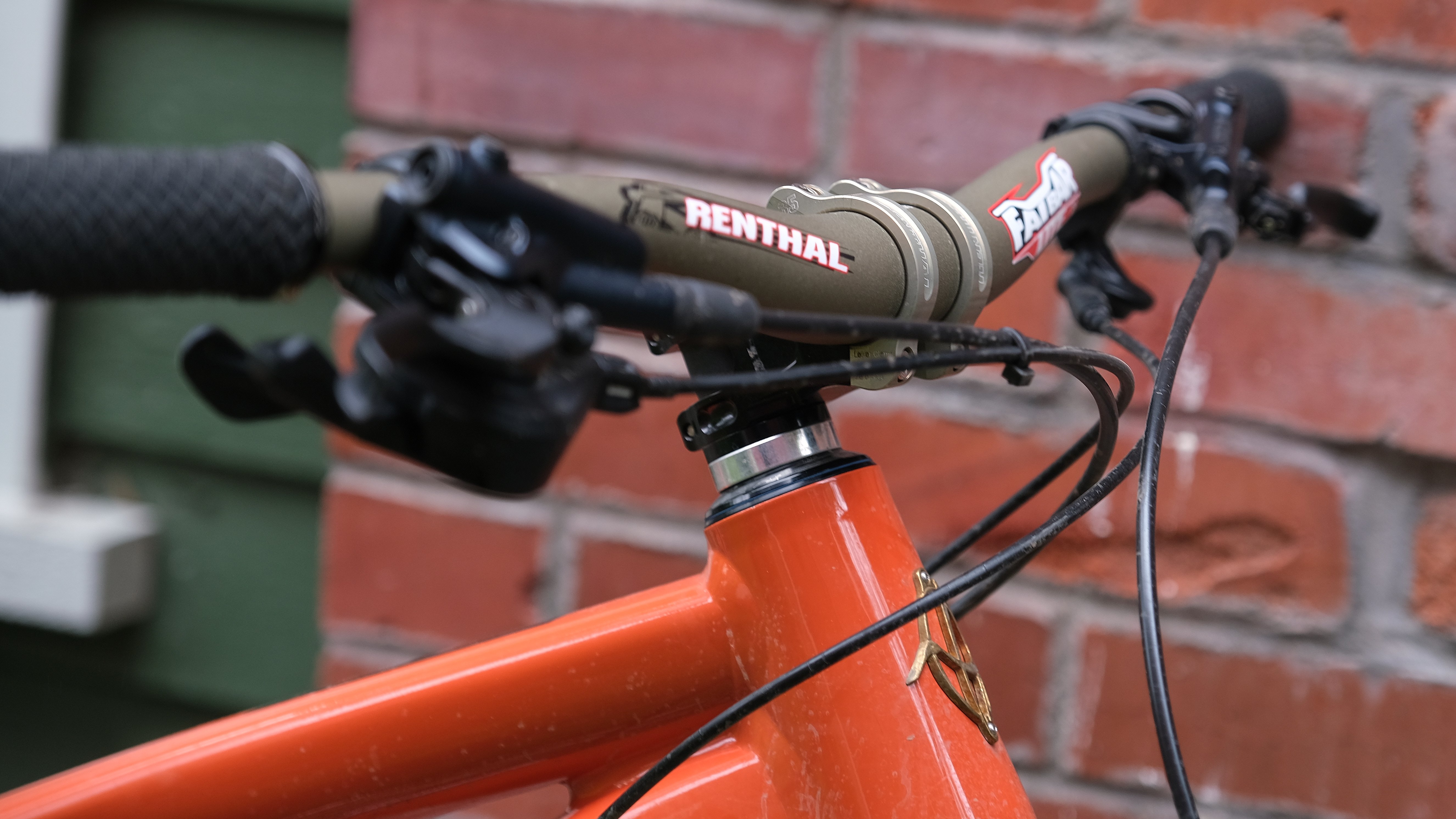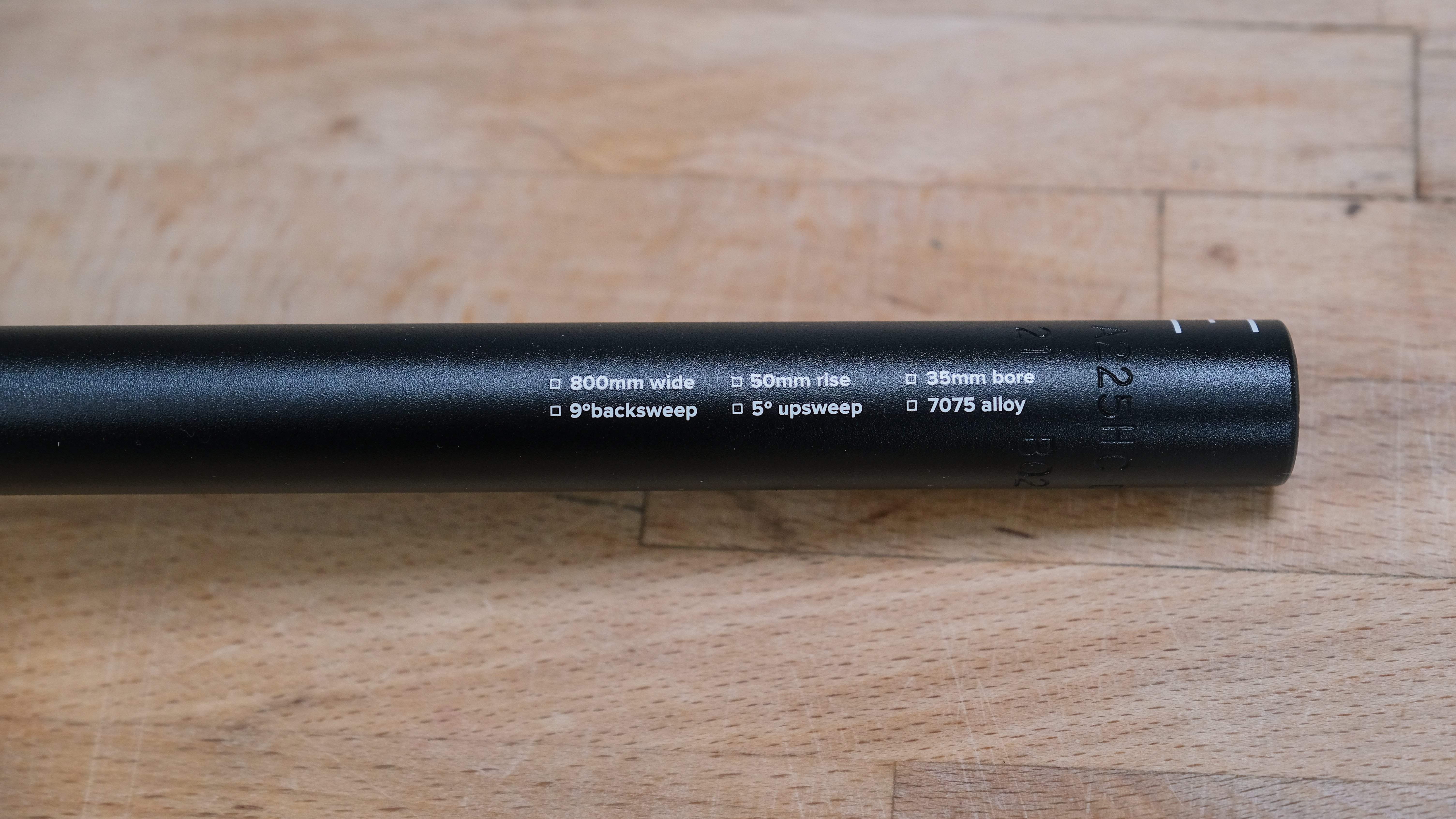 Josh Bryceland Signature Alloy Ride High Handlebar - £58.33
Handlebar hunting in this day and age is a tough sport! Everybody seems to be cranking out the same 25mm rise, 8-degree sweep, 5-degree up handlebar. There are options, if you're looking for something more in one category or another, but it seems there aren't many companies willing to tinker with two variables at the same time.
Now, I hear you. 9 degrees isn't much different than 8 degrees of sweep. But on a percentage basis, holy cow! I'll take it, thank-you very much. We're not setting the world on fire here with backsweep, but every little bit helps, at this point.
Burgtec takes a more adventurous path with rise, making this bar available with either 38mm or 50mm of rise. I hmmm'd and hawww'd a bit before deciding to throw down on the full pull, 50mm version.
I attempted to take detailed measurements before and after mounting, but I didn't do a very good job of that. With the 2 spacers removed and the stem slammed, the Burgtec set-up felt about 1 spacer higher than the Renthal system it replaced (35mm stem, 25mm rise bar). Looking at the photos, it's probably more.
Overall, I wound up with a good chunk more actual stack and reach, compared to both the stock and the Renthal set-up. This did feel quite different at the start of my first ride. It actually felt like I was steering from further back on the bike, if anything, which shows you just how counterintuitive this whole steering thing can be. By halfway through the first ride, everything felt normal.
Overall, I'm super happy with the options this bar has opened up for me. I'm so used to running max spacers on any test bike that shows up that I'm pumped to be able to play around a bit with my bar height. I've cut the bars down to 780mm, but I may wind up taking another 10mm off each side. It's amazing how much difference a few degrees and a few millimeters can make to your wrist angle when you're riding. I'm still not quite where I want things to be. I'm not the only one to say this, I know, but I wholeheartedly encourage everybody out there to play around a bit with their control options. My body is happier when I ignore what others are up to and pay attention to my own needs. I used to suffer through some pretty terrible set-ups due to laziness and guilt from cutting down a brand new set of handlebars on a bike that I don't own. From now on, there's a good chance this Burgtec set-up will be hitting my test bikes even before the first ride.