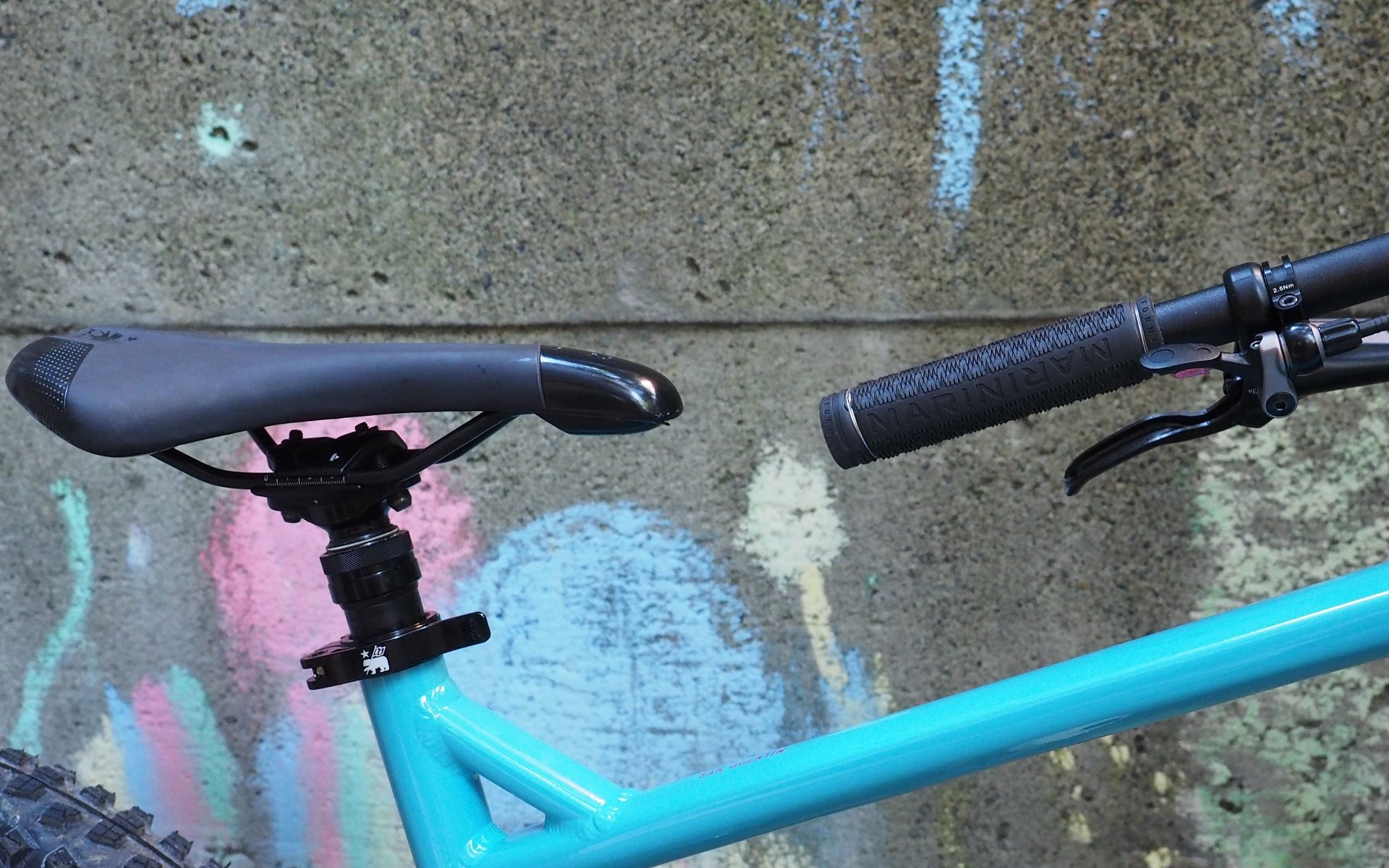 Editorial
Budget Bicycle Buying: Braving The Used Dropper Post Market
The Budget Part
I've installed a fair few dropper posts over the years. I've also removed them, sent them in for service, and then re-installed them. And seen the service bills. With that in mind I'd like to take a minute to differentiate between a great dropper post, and a great dropper post to buy used if you're trying to stick to a tight budget. For this discussion I'm going to use two of the most common OE-spec posts, the Fox Transfer (AKA Race Face Turbine R) and the X-Fusion Manic, which is also sold under house-brand monikers - like Rocky Mountain's Toonie Dropper.
Generally the Manic is sold on less expensive bikes than the Transfer but there is significant overlap from one brand to another depending on where they prioritize spec. dollars or their preference for a certain post design. Specialized and Rocky Mountain make for a good juxtaposition. Specialized specs the Manic up to a price threshold and then the BikeYoke Revive from there. Rocky Mountain specs the Manic (Toonie) to a lower threshold and then switches over the Turbine R/Transfer, and the factory-level Transfer with a Kashima shaft as you climb up in price. Specialized is clearly prioritizing access to the 34.9 post size as a well as ease of service. The Manic and Revive are among the easiest posts on the market to keep running yourself, and the cheapest to have your shop sort out. Rocky Mountain is bringing smoother and faster dropper post action to a lower-priced bike, since Specialized is using the X-Fusion post through more of its lineup.
If you were buying a used dropper post, then either companies' choices could be great, but with a mind towards min-maxing a used dropper post, independent of the initial condition or cost of a product, serviceability is the key. Is the product user-serviceable? Is it dealer-serviceable? If it's being sent to a manufacturer-approved service center then what's the average cost and how often will it need to be done?
If a two hundred dollar dropper post purchase is going to turn into a five hundred dollar purchase within two years then no matter how well it works it wasn't the best buy.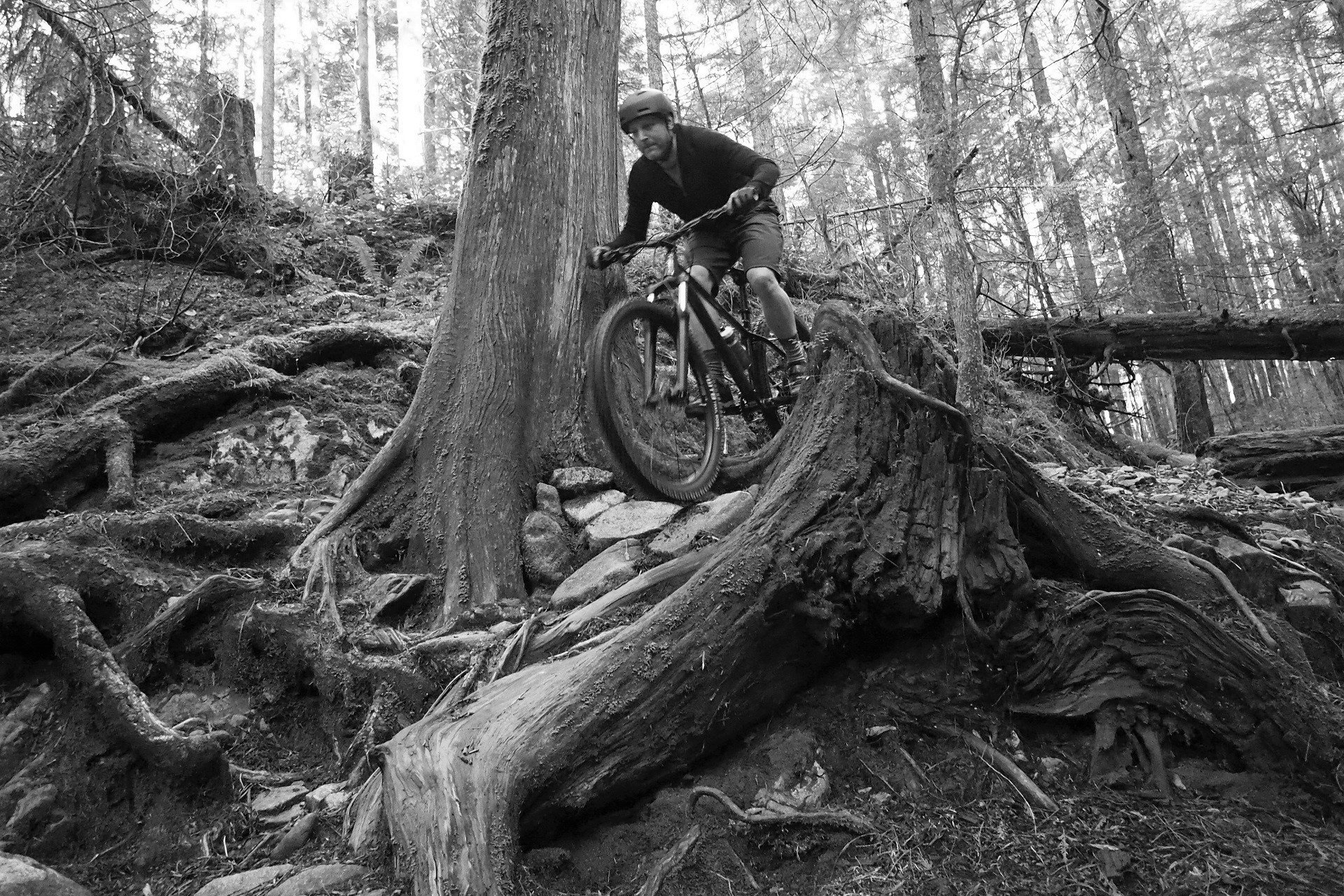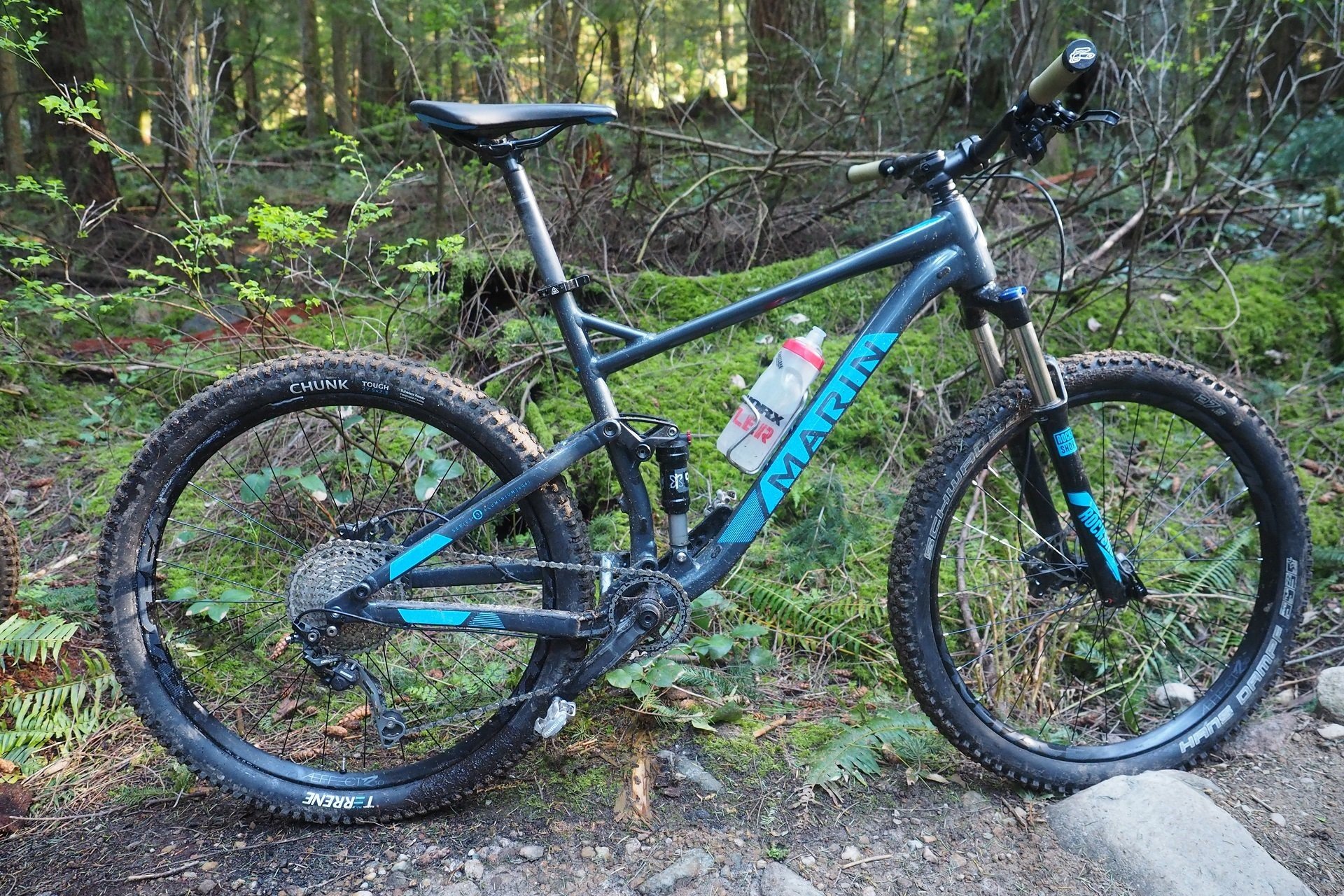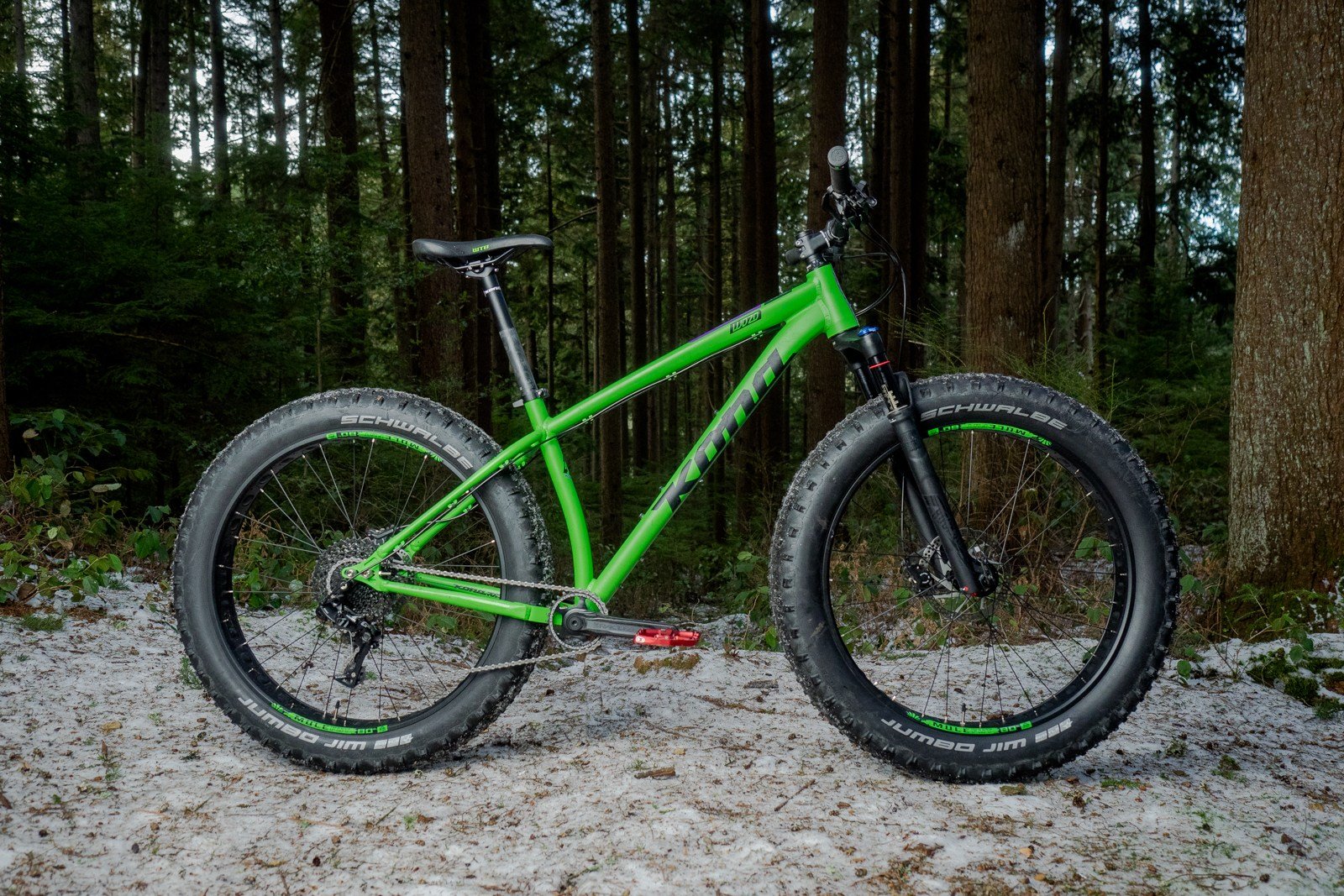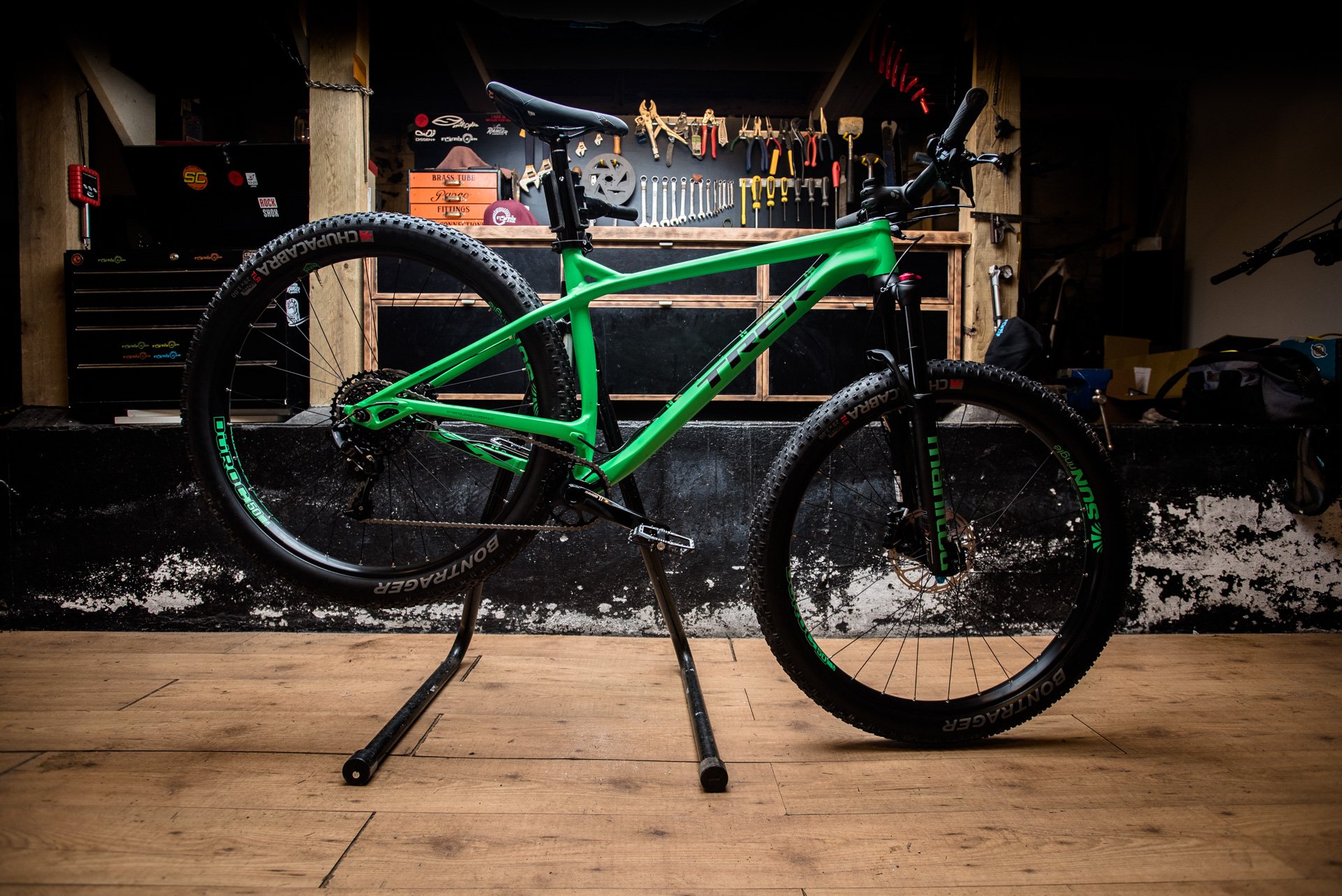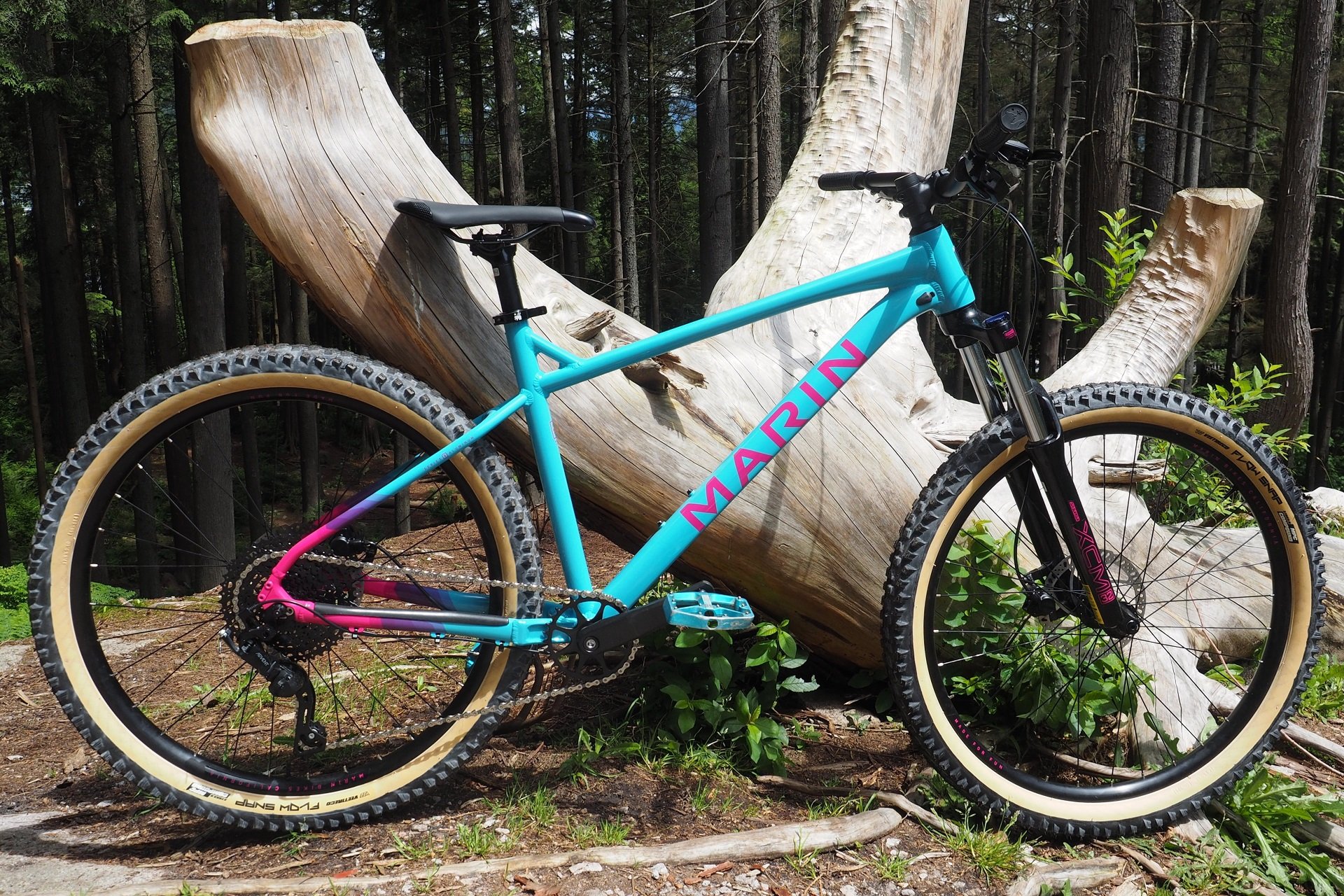 Why Sell?
I have three acquaintances who recently bought new bikes and immediately flipped the stock dropper posts unused. Wrenching in a shop, this is not uncommon and the reason is almost always either a desire for more travel or brand preference. These are brand new posts but the 'take-off' smell of OE spec items combined with the new-but-no-warranty factor meant they all went for what I'd consider wins for the buyer. It may still be a sellers' market for rear derailleurs and shocks, but for dropper posts there is no shortage of options.
The breakdown:
X-Fusion Manic (34.9 x 175mm) with remote. Swapped for BikeYoke Revive
X-Fusion Manic (30.9 x 170mm) no remote. Swapped for 210mm OneUp V2
Fox/Face Transfer/Turbine R (30.9 x 175mm) no remote. Swapped for 210mm OneUp V2
I have a buddy who bought a used 200mm Turbine R recently but in that case the seller had put their old dropper back on their bike to sell it, and was selling the 200mm post separately to maximize return.
It's very common to see great deals on 150mm and 170mm-ish dropper posts. If you're looking for a shorter option, 125mm posts still show up a lot as short(er) riders flip their stock post to maximize drop. Riders with longer travel posts, especially in the most common 30.9 and 31.6 sizes, generally know that supply v. demand is in their favour unless they're looking for a quick sale. From a best-on-a-budget perspective this could mean a tall(er) buyer needs to settle on a shorter than optimal dropper, but 170mm of drop versus 200mm+ of drop is academic when you don't currently have a dropper post.
One Hundred Dollars CAD
Lets roll backwards and start with buying the uppy-downy post first. Sorry sellers, I've pegged it at 100-125 CAD for a post in good shape sans remote and 125-150 CAD for the same with a decent remote. That may sound low if you're looking at the median used post price on the internet but I'm only trying to buy one dropper post not a hundred.
Folks currently trying to sell their used, or take-off, dropper post for two or three times that amount may be wondering something like "who's ass did you pull that price out of?" but that's why I listed the three take-off posts above. Keeping in mind that the X-Fusion Manic is easy to clean and lube and if the cartridge dies down the road, without a warranty, it's easily replaced at any dealer and only costs 50 USD | 65 CAD. Keeping in mind all three posts are brand new.
Manic with remote sold for 150 CAD
Manic no remote sold for 125 CAD
Transfer/Turbine-R no remote will still be available in 2032 unless a significant price drop happens
From the push of a button brand new on the shop floor I won't disagree that the Fox-Face post is the better performing, more polished, product. They're great dropper posts. But with a significantly higher cost of ownership and without the benefit of warranty coverage what some folks are trying to get for these, and other premium posts like the Reverb, is silly beans. The reality is that SRP purchase price and resale price don't have much correlation.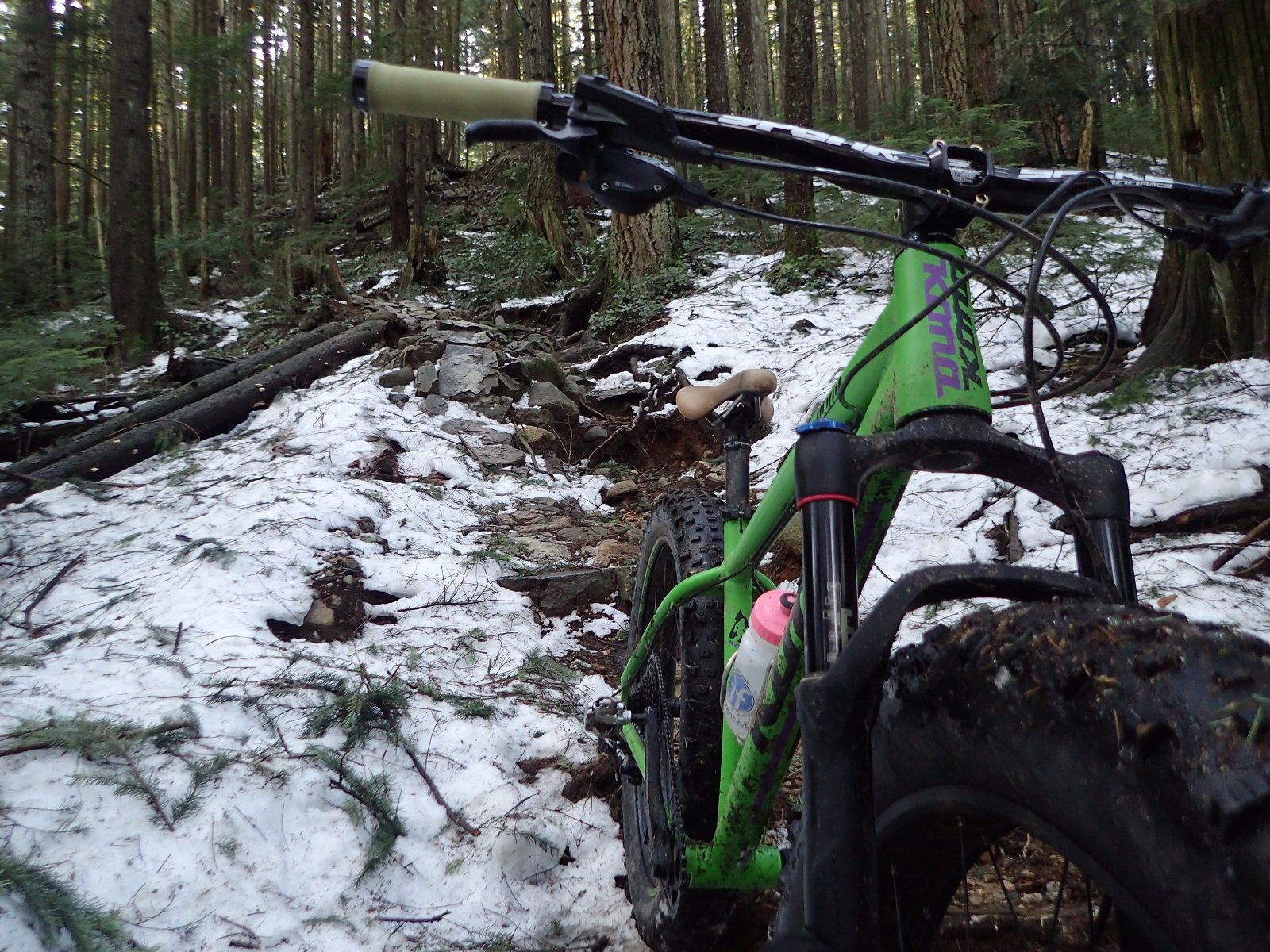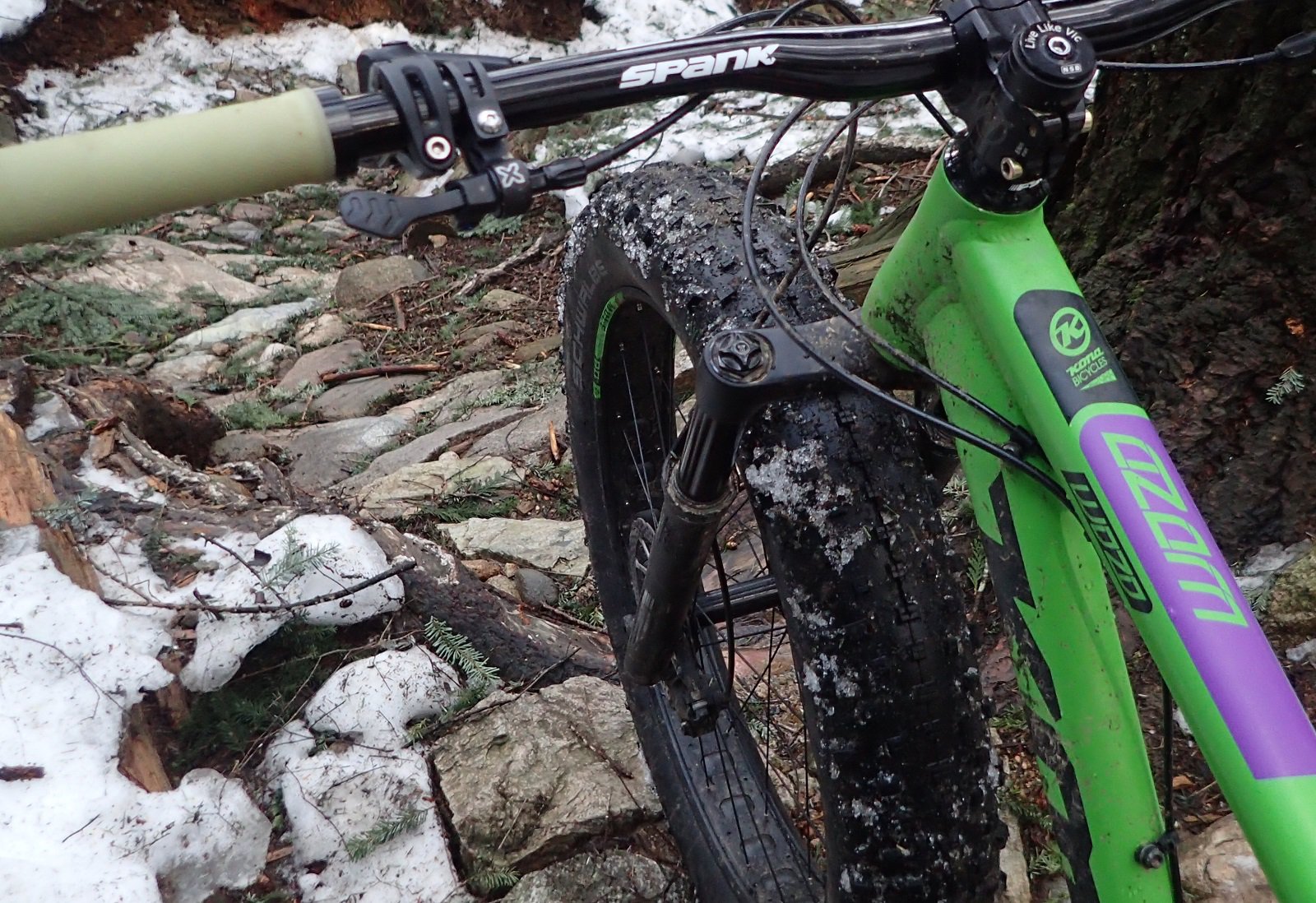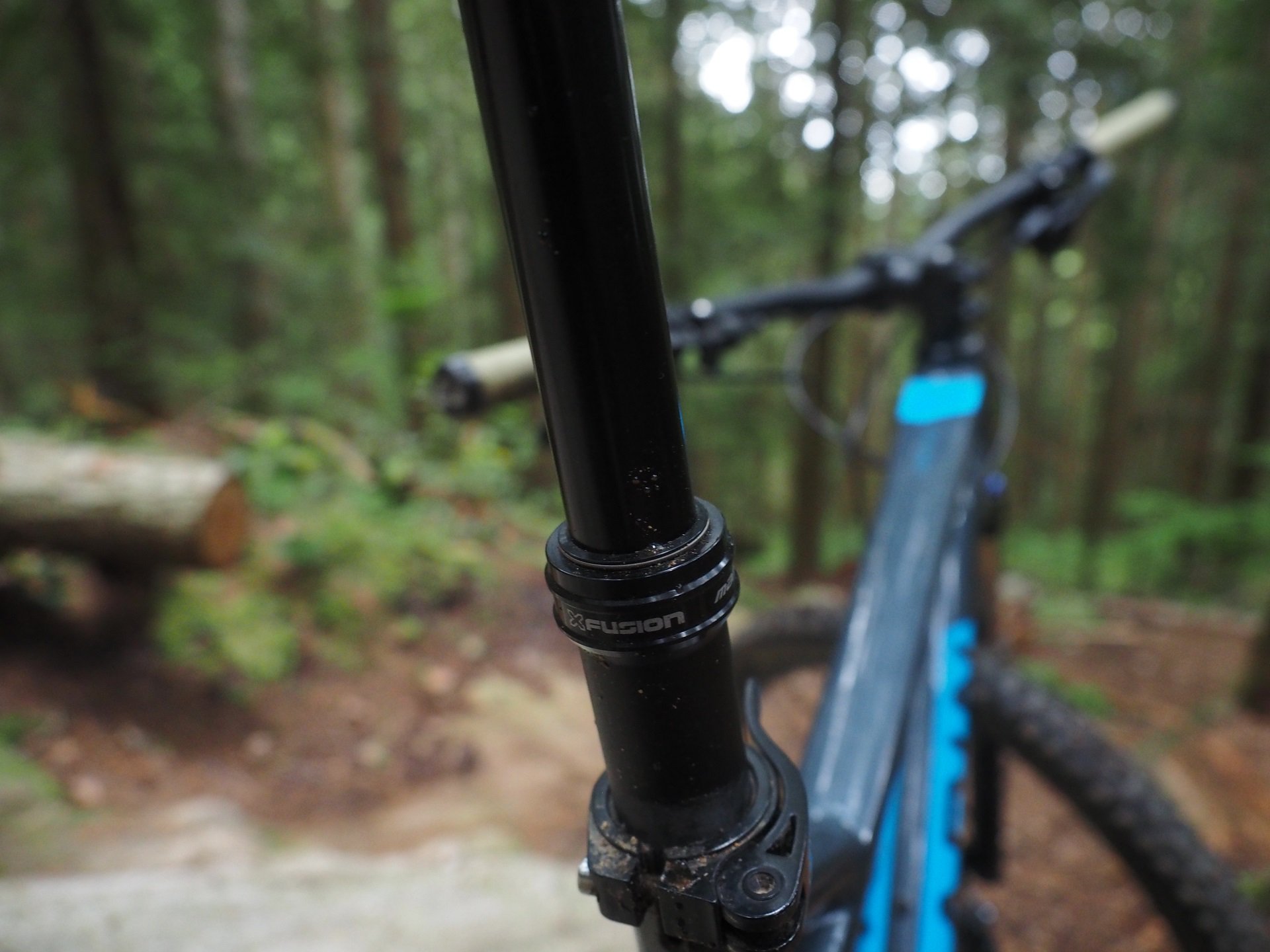 Best On A Budget
We're a few beers, and a mountain bike ride short for some proper philosophising about amortizing our lives even just in context of dropper post value but I'll give it a shot. Whatever post your friend has in their spares bin that stays up or down on thumb-command, doesn't rattle too far side to side, and provides enough drop that you wouldn't be better off with a fixed-post and a good quick release, that's the best value out there. You know, never look a gift Reverb in the rebuild price.
Before the Bike Yoke fan club comes hunting for me, I'm also open to the idea that with the ample keyways, easy service, and smooth performance the Revive/Jack deliver make it one of the best values on the market despite the higher initial cost, and apparently high resale value for used posts. It could very well amortize out to being one of the cheapest posts around depending on how long you have it for and how many hours of riding you put into it.
Preamble aside, I do think the best used option for the least money, both upfront and ongoing, is a cartridge based system. They're very easy to service - clean & lube - with minimal tools and the Wintek cartridges tend to last a long time. That's particularly true on the slower Crankbrothers posts that use a lower charge, but in general I know riders who've gone years on their X-Fusion Manic before having to buy a replacement, non-rebuildable, cartridge.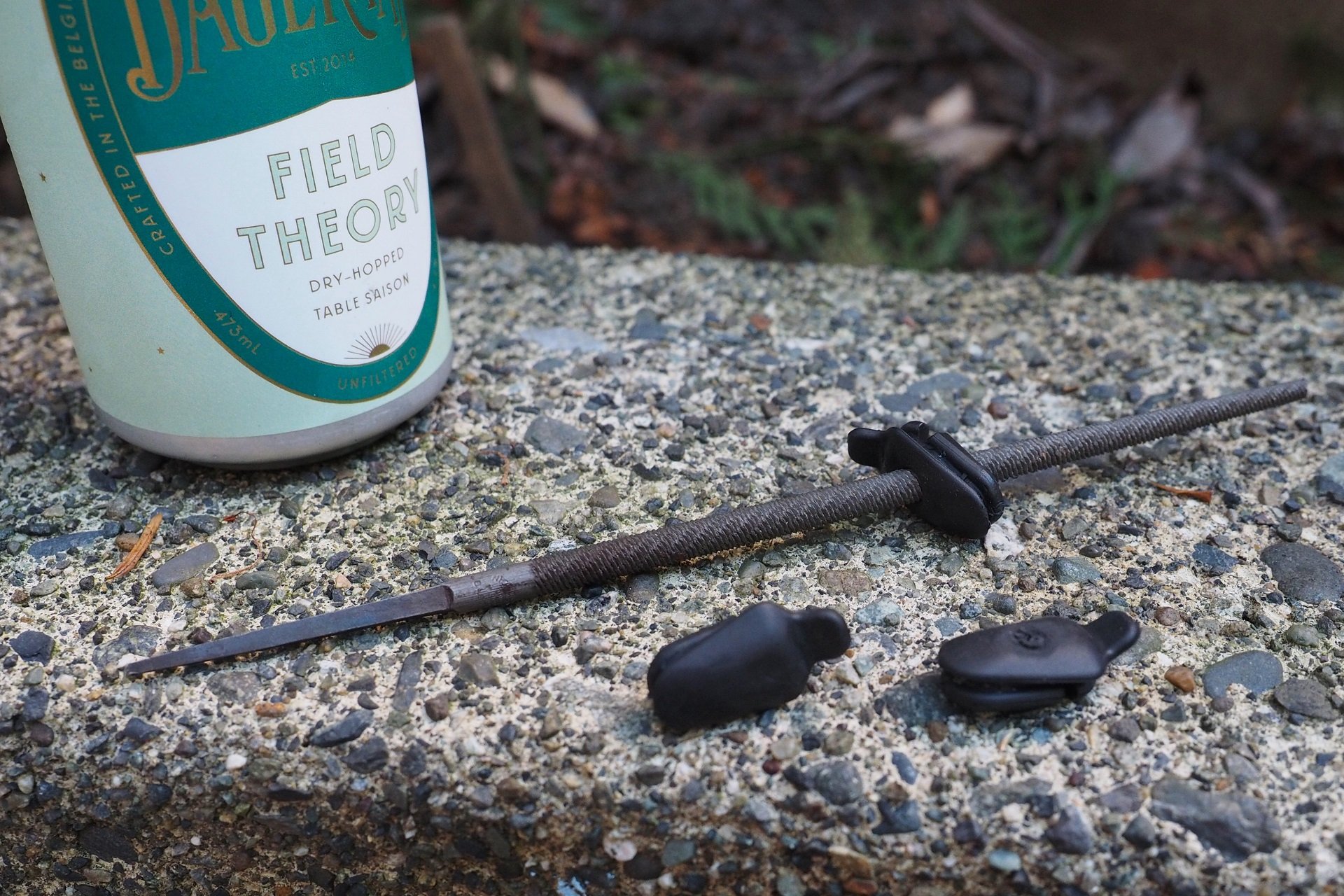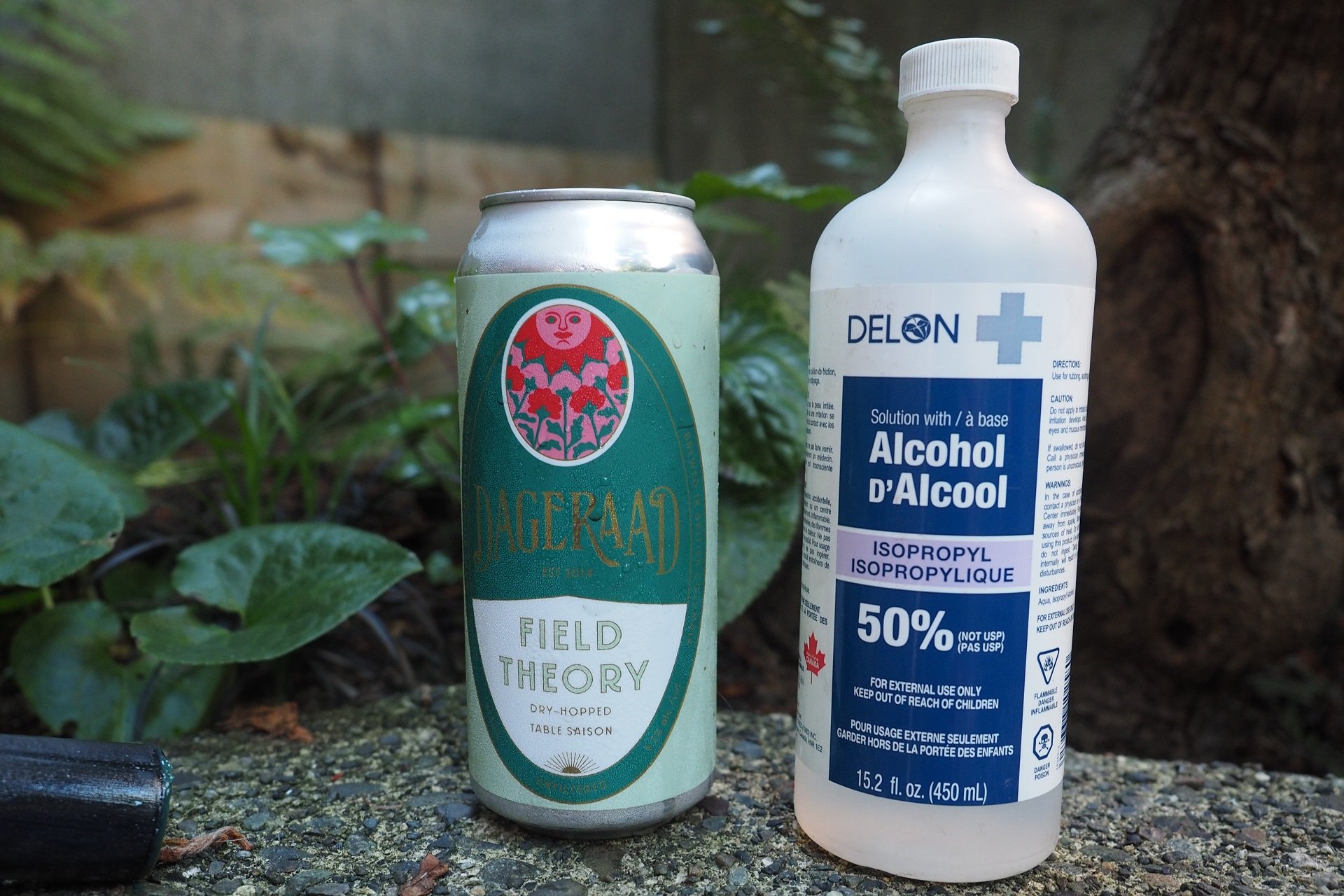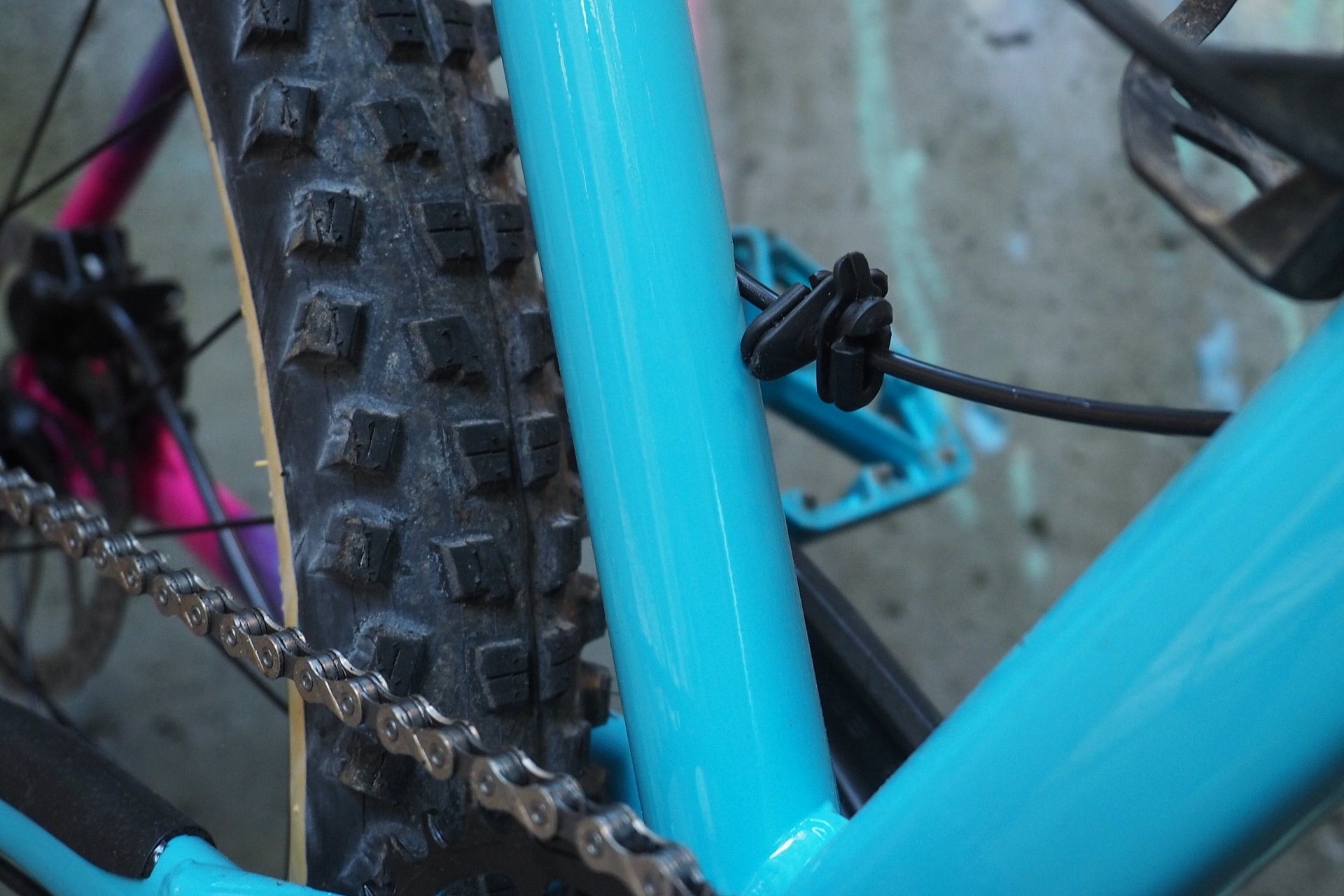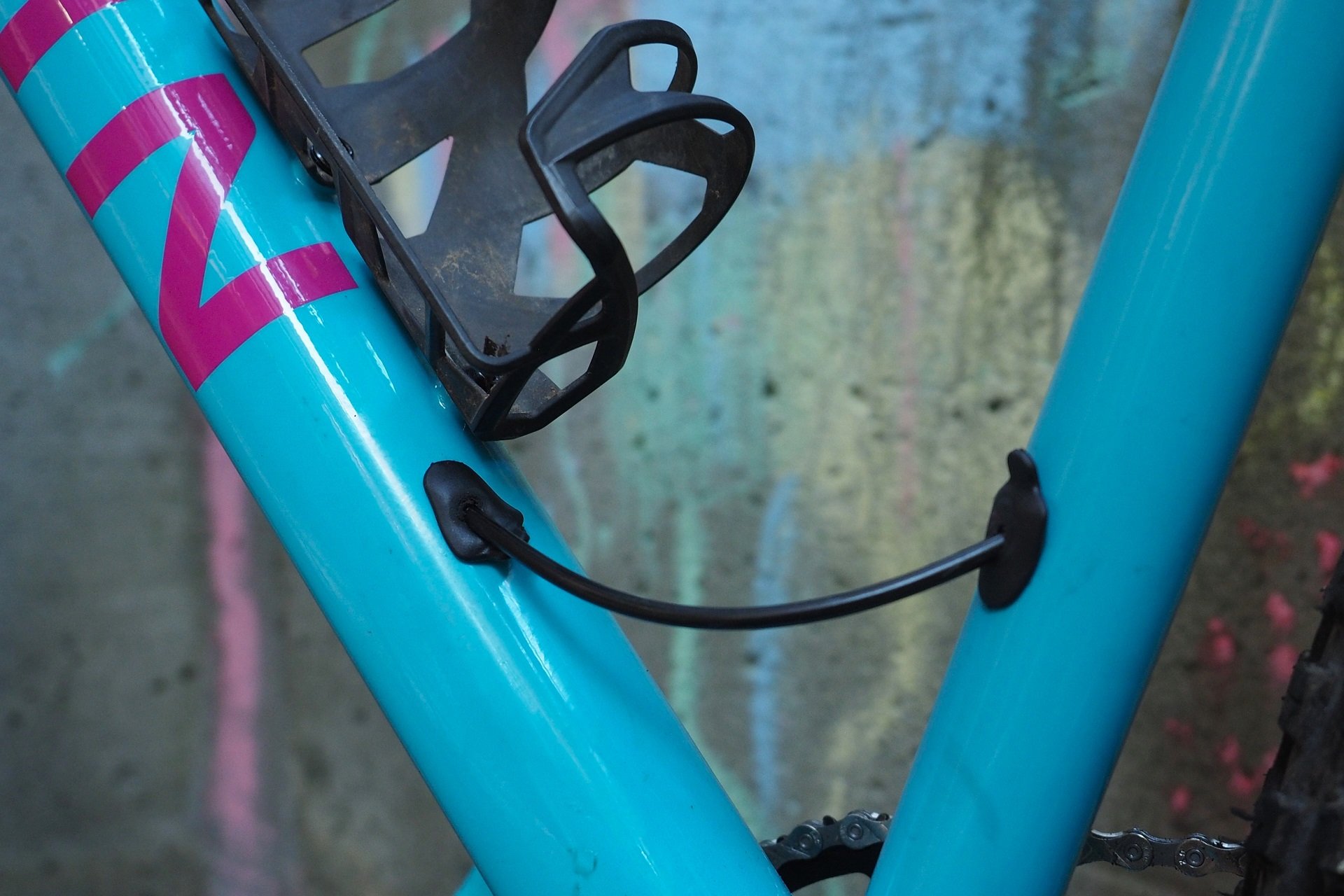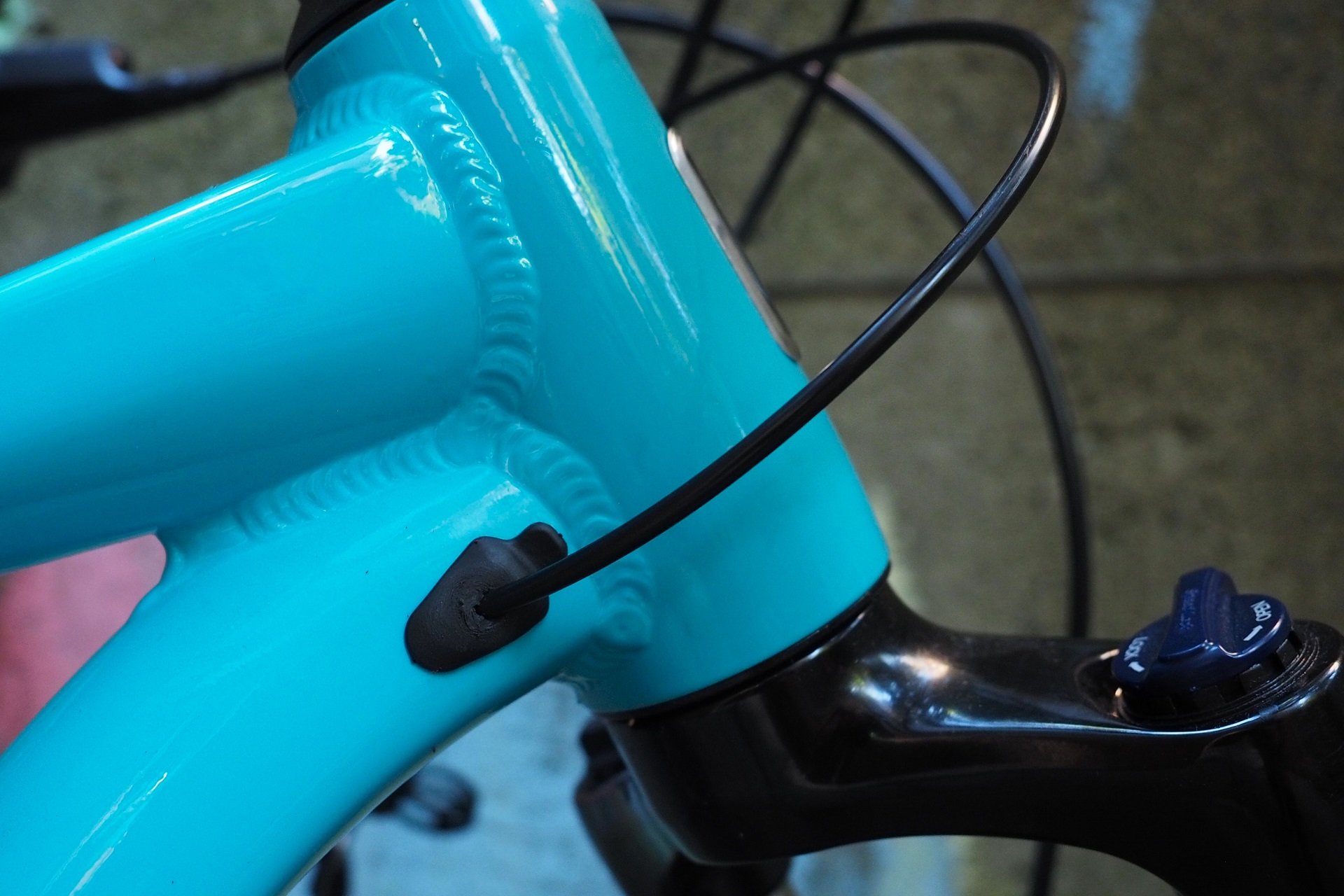 Companies sell replacement Wintek gas-cartridges for a range of different prices and they are not universally swappable in terms of dimensions or mounting, so before buying a post it is worth checking on the replacement cost. For example, both E13 and X-Fusion charge 50 USD for their Wintek cartridge but many brands charge more. Be aware that not all Wintek-equipped posts are equal. Some giant brands that use a Wintek-cartridge design have such sliding surface, sealing, and actuation issues that no amount of cheap cartridges or ease of replacement make them worth more than their scrap value.
They tend to carry a much higher up front purchase price for used examples, but OneUp's V2 post cartridges are also very easy to replace and they sell for 70 USD. Unlike the Wintek units they're also technically serviceable. The posts are also easy to work on. So for the right initial purchase price that could also be a good contender.
In my searches though, I don't think on average that you'll beat the value of a take-off or lightly used X-Fusion Manic, or a white label equivalent like Rocky's Toonie Dropper, so that's where my search would start. These also tend to be a very good value-buy for a new post especially when you consider they ship with a decent remote where many more expensive dropper posts do not.
Remote Talk
Sticking with the X-Fusion for a moment, don't get maniacal about the cable capture point being in the frame. First of all, it's really not that hard to manage a dropper post where the fixed cable end is at the remote and the crimp end is at the post. It's a little trickier than the alternative, which is why most posts have the fixed end at the post now, but it's not rocket surgery. Second, if it really bothers you, just pickup a remote that has a cable clamp and cut the fixed head off the cable. You just tighten the cable crimp at the post, run the cable through your housing, and then set the tension when you capture the cable at the remote. As easy as anything just with one extra cut to make.
The subject of which dropper remote to buy is an important one, assuming the used/take-off post doesn't include one or you'd like to switch to a remote with a cable crimp. When I first started writing this piece the obvious choice, to me, was the Crankbrothers Highline remote. It's easy to setup, has a hinge clamp, is widely adjustable, and it's okay to use while also being significantly inferior to at least a handful of other options. There are so many Highline owners out there running a Wolf Tooth ReMote, PNW Loam Lever, E13 Vario, and etc., etc., etc., remote with a cartridge bearing that, despite some shops trying to sell them new for 60 USD, it's really easy to track one down for not a lot of money.
Don't read that as a criticism of the Highline post; it's a great Wintek option that's smooth and reliable. I still have a first generation Highline that I reviewed in 2016/2017 going strong on my commuter bike - with the original cartridge. Crankbrothers just needs to update their remote, also from 2016, to be competitive with the current competition if they're going to ask that much money for it.
My remote recommendation changed on Monday, July 25th, when OneUp released their new V3 remote. The V3 remote is notably better than the V2 variety, but the V2 remote is perfectly usable, easy to install, and has a cartridge bearing. And, if the number of OneUp dropper post users that I know personally who are ordering the new remote is any indication, it's going to be a buyers market for all the V2s that are currently making their way to getting lost on a tool bench, or in a box or drawer.
I confirmed that I could easily score a cold four-pack of delicious Chop Wood, Carry Lager for the Clairebarian's used V2 remote, without a clamp, so I'm going to peg the used value around a twenty-spot in Canuckbucks for a quick sale. I'm guessing the more patient re-seller could sit on theirs for years at 30-35 CAD, but maybe I'm reading the market wrong.
Up, Down, Slickoleum
Obviously, or at least I assume it should be obvious, the used dropper post market is like anything else with mountain bikes. It should be approached with a health dose of buyer beware. At the same time, a dropper post is clearly not a rear shock or a suspension fork. Does it go up and stay up? Does it come down and stay down? Does it feel smooth in both directions? How's the side-to-side play? Unthreading the main seal - usually by hand, sometimes with a strap wrench - and adding a gob of Slickoleum will resolve most friction issues.
If the post does hit those criteria it's always worth a quick search to make sure it's easy enough to buy parts. Especially the cartridge kit inside but it's also nice to be able to refresh the seal assembly and keyways if it's an older unit. Don't fret too much if you've never serviced a dropper post before. If you're picking up a cartridge-equipped unit then an adjustable wrench and a hex-key set are all you need and it's honestly no harder than changing a shifter cable. Okay, once in a while a stubborn post may require a rubber strap wrench, but if you don't already have one, they're cheap and I use mine regularly around the house.
And, if you're still not certain about tackling the job yourself, bookmark PNW Refurbished and check back on it once in a while. Products sold there are more used than a brand new take-off post and less used than a lot of clapped out stuff folks are trying to flip for significantly more money. I'd love to see more brands offering a refurbishment program. A rebuilt Loam dropper post (125mm, 150mm, 170mm, 200mm | 30.9, 31.6, 34.9) for 120 USD (no remote) is a great deal when they come up in your size.