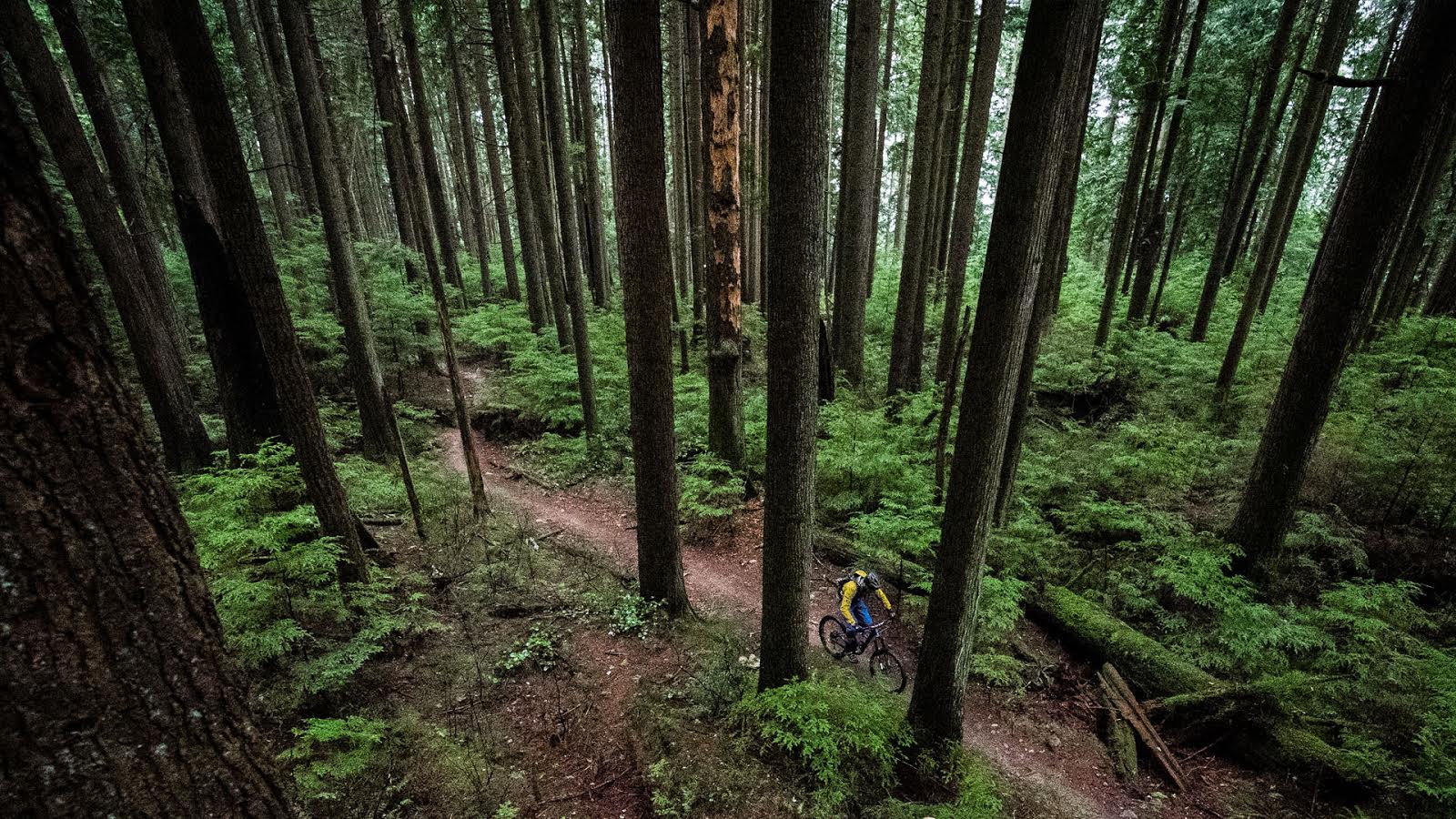 Brazed And Butted: Marin Pine Mountain 2
California's Marin Bikes started making the Pine Mountain 30 years ago. Back then mountain bikes were just that; mountain bikes. There were no trail bikes, enduro bikes, and certainly no bike packing bikes. Since the original steel-framed Pine Mountain debuted it morphed into aluminum, back to steel and then was retired.
Marin brought back two versions of the Pine Mountain to celebrate their anniversary; a fully rigid version ($989 USD), and a more modern, Plus-sized hardtail version ($2749 USD). We were smitten with the Pine Mountain 2 and its brass brazed and TIG welded frame, built with custom formed and butted Columbus Thron tubing. And then finished raw to show off the workmanship.
Marin is calling the PM2 an adventure bike and with that in mind there are provisions for a rear rack and fenders. Earlier we reported that the PM2 was burdened by a 71 degree head angle. We've since learned that this was a typo on the web site and it's actually a more rideable 69. Fork and rear stays conform to the boost axle standards and the 27,5 x 2,8 WTB Trail Blazer tires roll on 45 mm (inner measurement) WTB Scraper rims. This wheel size, dubbed 'Plus' by the industry, occupies the void between conventional width tires and fat bikes, and it's gaining momentum fast.
Marin has a new patent-pending QR axle system they call the Naild 12-3-9. Why those numbers? To lock the axle after you thread the drive side in, all you need to do is put the lever in the 12 o'clock position (with the lever open), turn to the 3 o'clock position then snap it forward to the 9 o'clock position. Reverse the process to remove the QR, as shown with the GIF below. Click to see it in action.
A steel hardtail seems like a great application for Plus Sized wheels to us and we hope to get some ride time on one of these bikes.
---
Sweet to look at? Yes. But how does it ride?