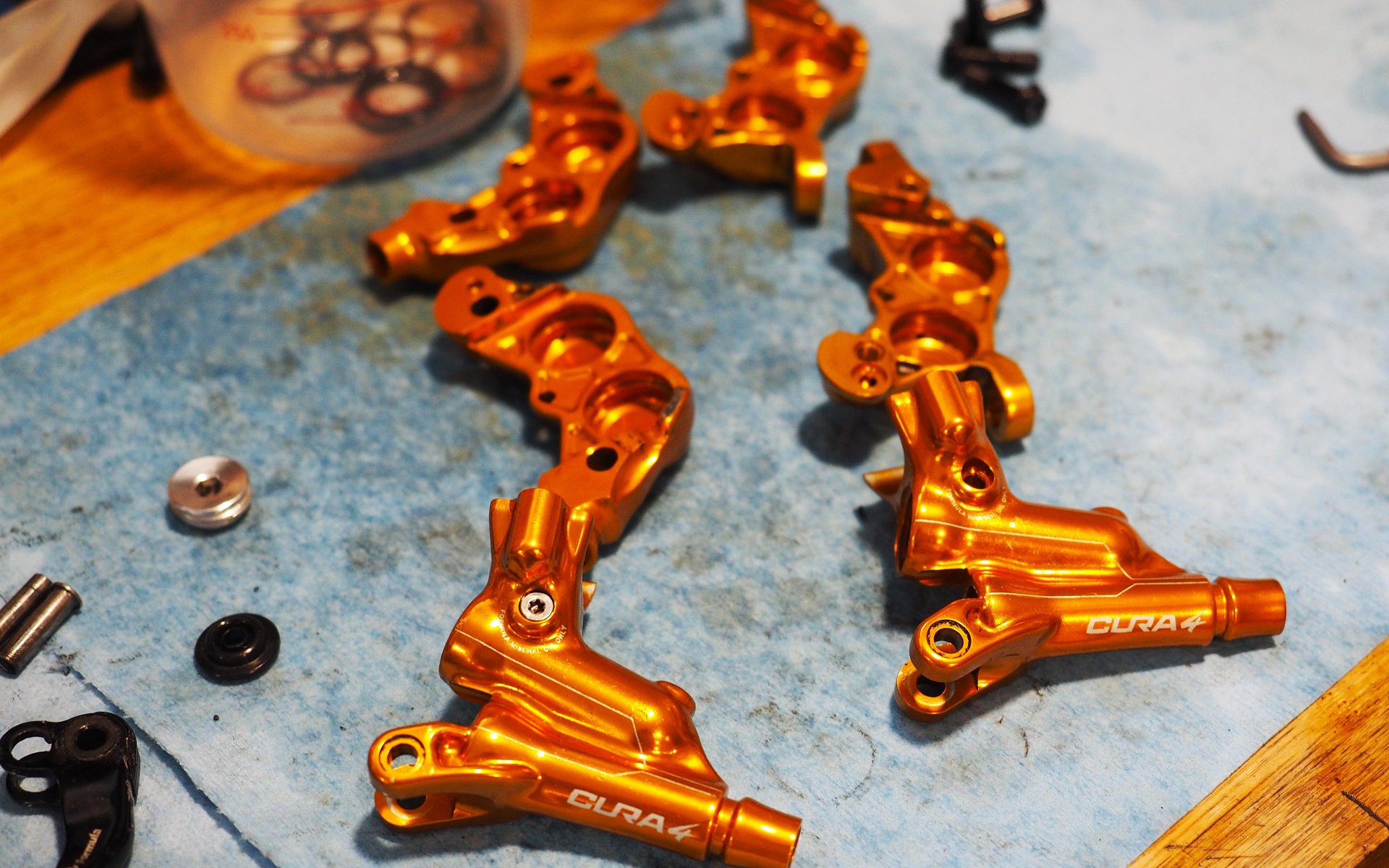 EDITORIAL | TEARDOWN
Brakes Of Future Past
Teardown Truths
I usually teardown stuff when it's fresh for a few reasons. One, it's nice to see inside a product as it is fresh from the factory. There's no hiding a lack of grease, or oil, or justifying the presence of tool marks when a product is fresh out of a box. I like to document things like a dropper post seal head that's insufficiently lubricated and then, and maybe this is a bit controversial, as I'd expect any shop to do with a product they're selling that's stiction-heavy out of the box, I like to add a bit of lubrication. It only takes a minute to properly lubricate a dropper post seal head, for example. And, while bleeding a brake or dropping some fork lowers to lubricate dry seals takes longer, I don't see why I would spend months riding a product for a review that's in a state I would never accept as a consumer. Document, fix, ride, review.
Another reason to take stuff apart when it's fresh is that it's usually easier. And in the case of these Formula Cura 4 brakes that have had over two years of consistent year round use, that was especially true. For example, brake caliper pistons are much harder to remove when the seals have been at work for a couple of years. This didn't come as any surprise; there's a reason my brakes felt like crap compared to when they were new. Regular brake bleeds, and even regular piston resets, are not a replacement for a complete teardown and re-lube. If it weren't for the fact that these Cura 4 brakes are fully serviceable I'd be looking to retire them this year. Or perhaps to rehome them with a clear explanation of the reasons they were no longer meeting my expectations.
After we finished our RingDrive 2-Year teardown, which notably refreshed a King rear hub that I didn't think was that bad, I figured these Formula brakes would next. When Nice Guy Geoff, The Clairebarian, and I finished fully stripping them and rebuilding them they were once again ride ready. With Geoff's careful touch and experience we didn't end up needing a single replacement part. If I was tackling this job myself and concerned about downtime I'd prefer to have a couple of caliper pistons on hand - having damaged pistons before - and, as with SRAM brakes, it takes a deft hand to get the circlips out in reusable condition with any circlip pliers I've used. Formula sells all these parts in kits but they can be pricy. This preserved the value proposition of a rebuild versus new brakes.
If you're here looking for a complete Cura 4 brake teardown I'd like to sluice you over to the teardown I did with Bikeroom-Jeff in the fall of 2019. For a ride review, I put together a follow up in February 2020. Until recently, the Cura 4 was the only brake I've used on Waltworks V2. First a black pair that included the master cylinders from the Cura 2 brakes I reviewed previously and some four piston calipers I purchased.
I swapped the black ones back to being two-pistons brakes ages ago for use on my commuter/ATB and moved these gold ones over from my Marin Alpine Trail to my V2 at that time. I remember them still feeling fresh when I bled both brakes and moved them to the Walt, but clearly life has not been easy since. A couple of pistons were almost seized in the rear caliper, there's some obvious corrosion that I'll put down to the road portion of my rides in nasty winter conditions. Cosmetically, I've cleaned them up as best as I could, but I think the key here is that, but for a little bit of lever blade slop that I still need to shim out, they are working as new.
Half-Life
With nothing but a routine bleed - minimum every 100hrs of riding/yearly regardless of the fluid you use - all brake systems have a half-life. There's a certain point where no matter what you do to try and clean and lube the pistons or get gunk out of the master cylinder assembly, the brakes just aren't as good as they were. Eventually, any set of fresh budget brakes would be an improvement. Once you reach that half-life, which may differ from rider to rider and from system to system, the performance curve just drops off precipitously. The lever blades get sloppy, the braking action feels spongey, the pistons don't retract properly. Modulation is heavily damped and with some systems brake drag becomes an issue.
There are two obvious schools of thought with disc brake systems. Some manufacturers will sell you a master cylinder, caliper, or brake line and are clear that their systems are not meant to be serviced past that point. Once these systems hit that half-life, it's time to start budgeting for a replacement. Other manufacturers will sell you everything you need to reconstitute an older brake system, although how long they support past systems varies from brand to brand. I've had good success tracking down small parts to rebuild recent systems from SRAM, Formula, Hayes, and Hope. Hope gets the crown for how long they support their systems with Formula in second place. Depending on where you are in the world your experience may vary.
One interesting note is that, of those companies, only Formula is* making a high-performance, fully rebuildable, brake that uses mineral oil for fluid. And, that only started with the release of the Cura 2 brakes, as their previous systems used DOT brake fluid as well.
*This may now be deba8able.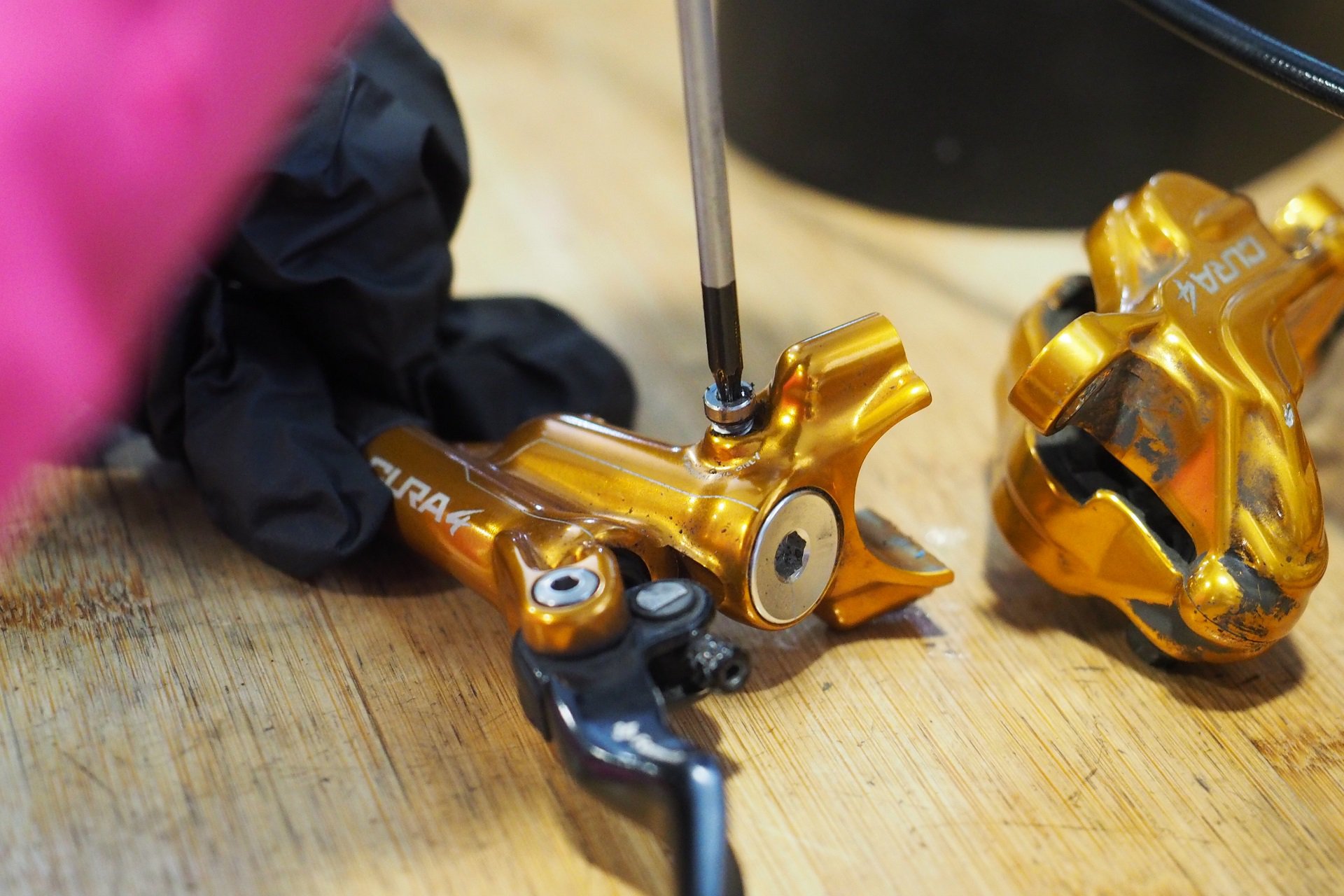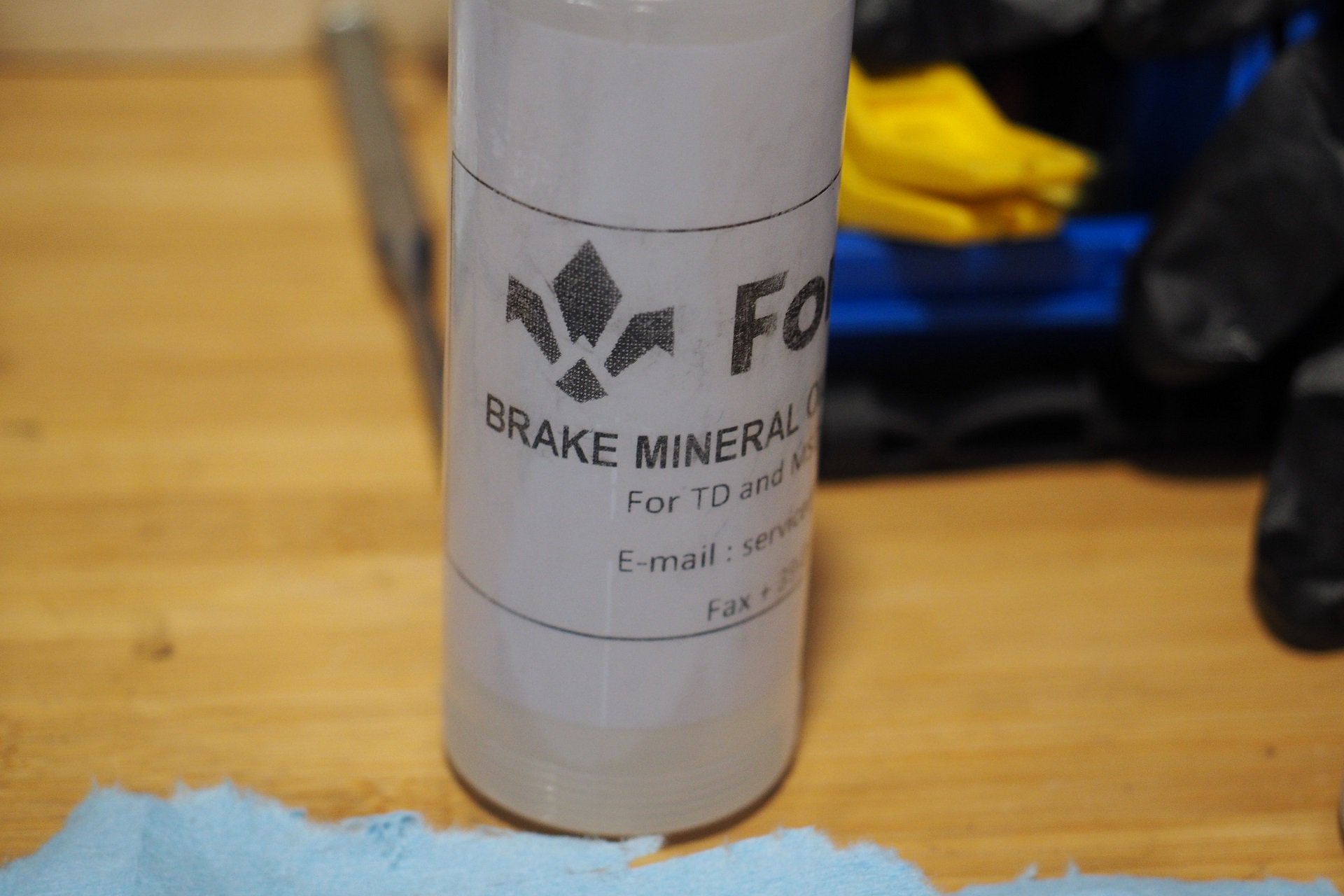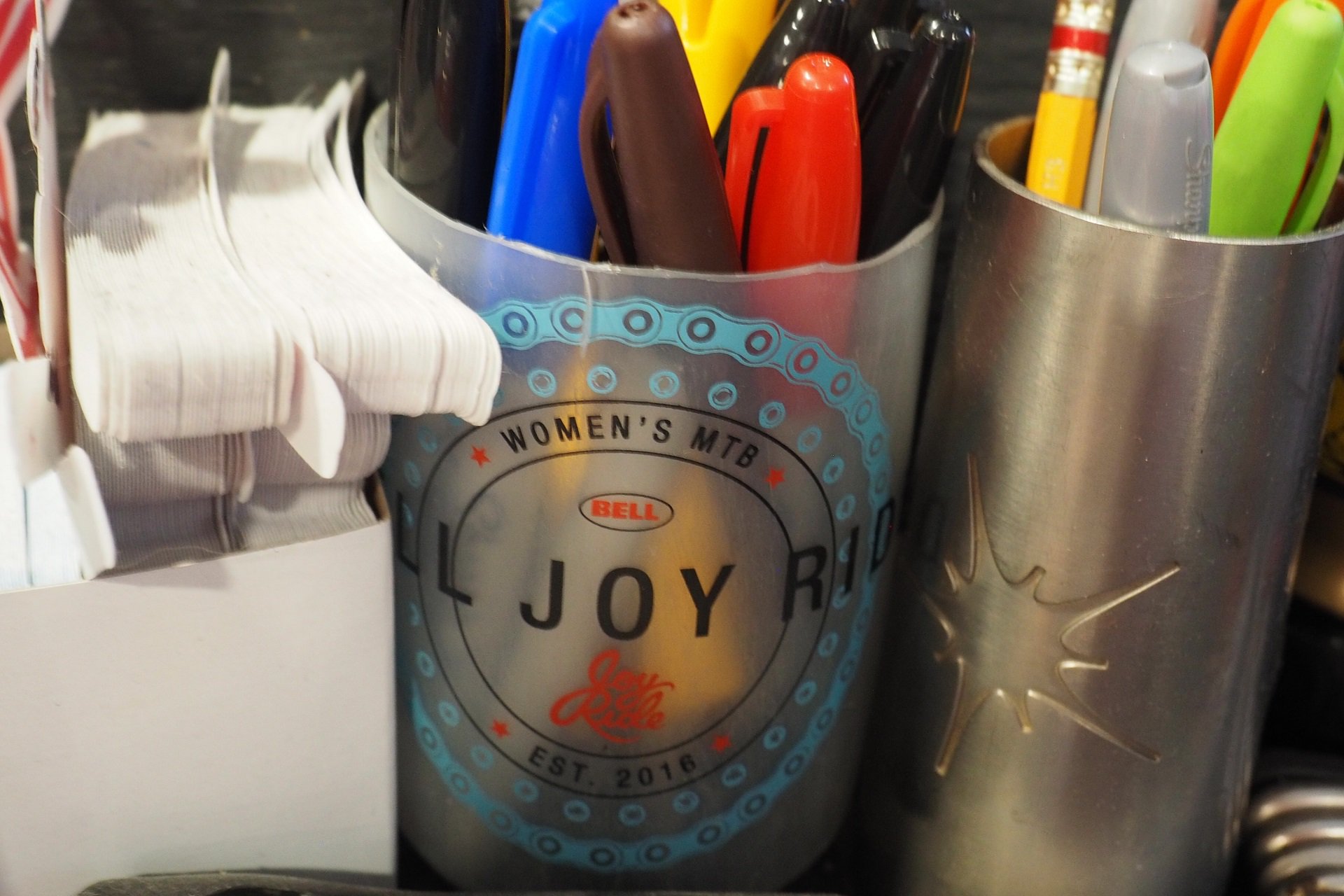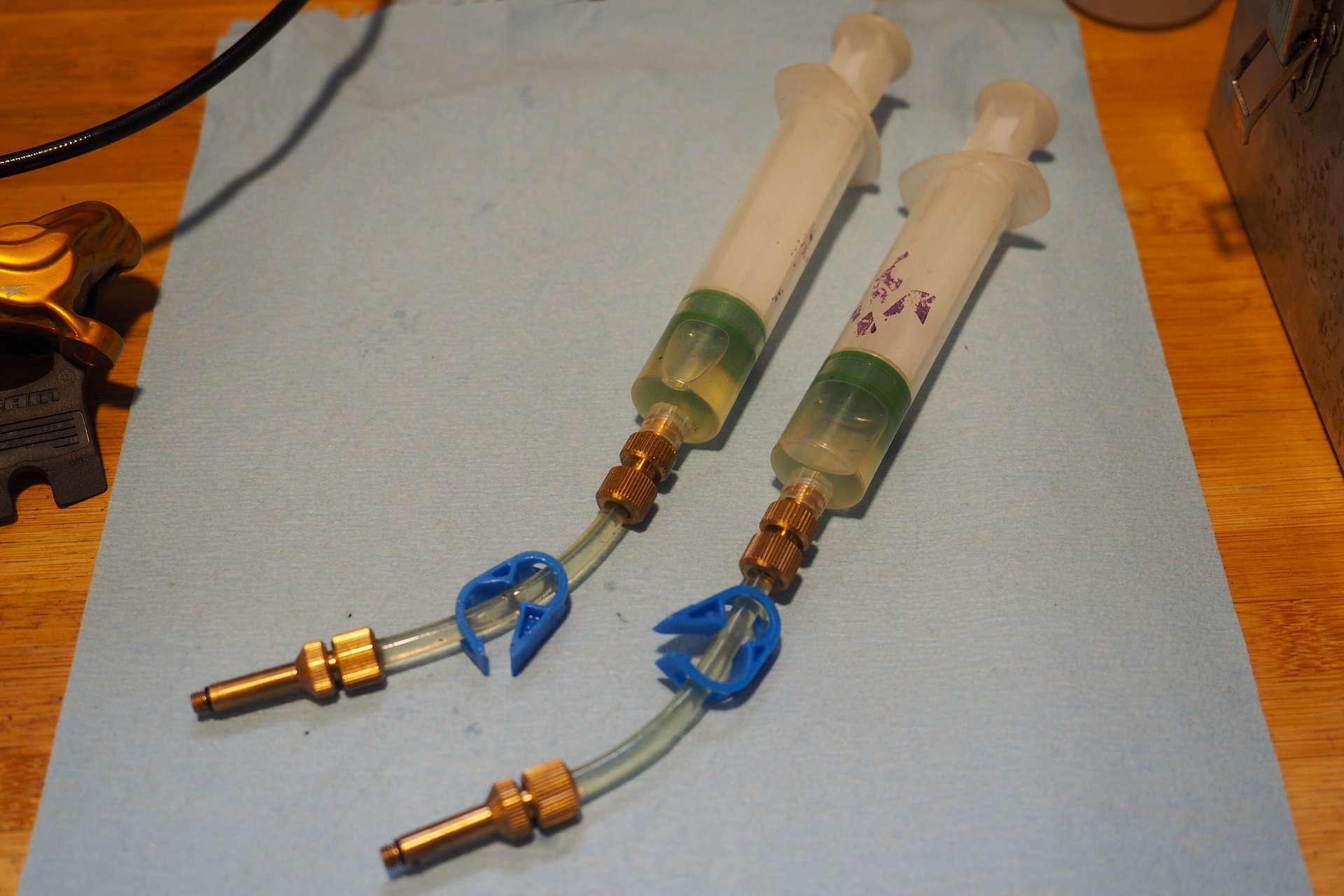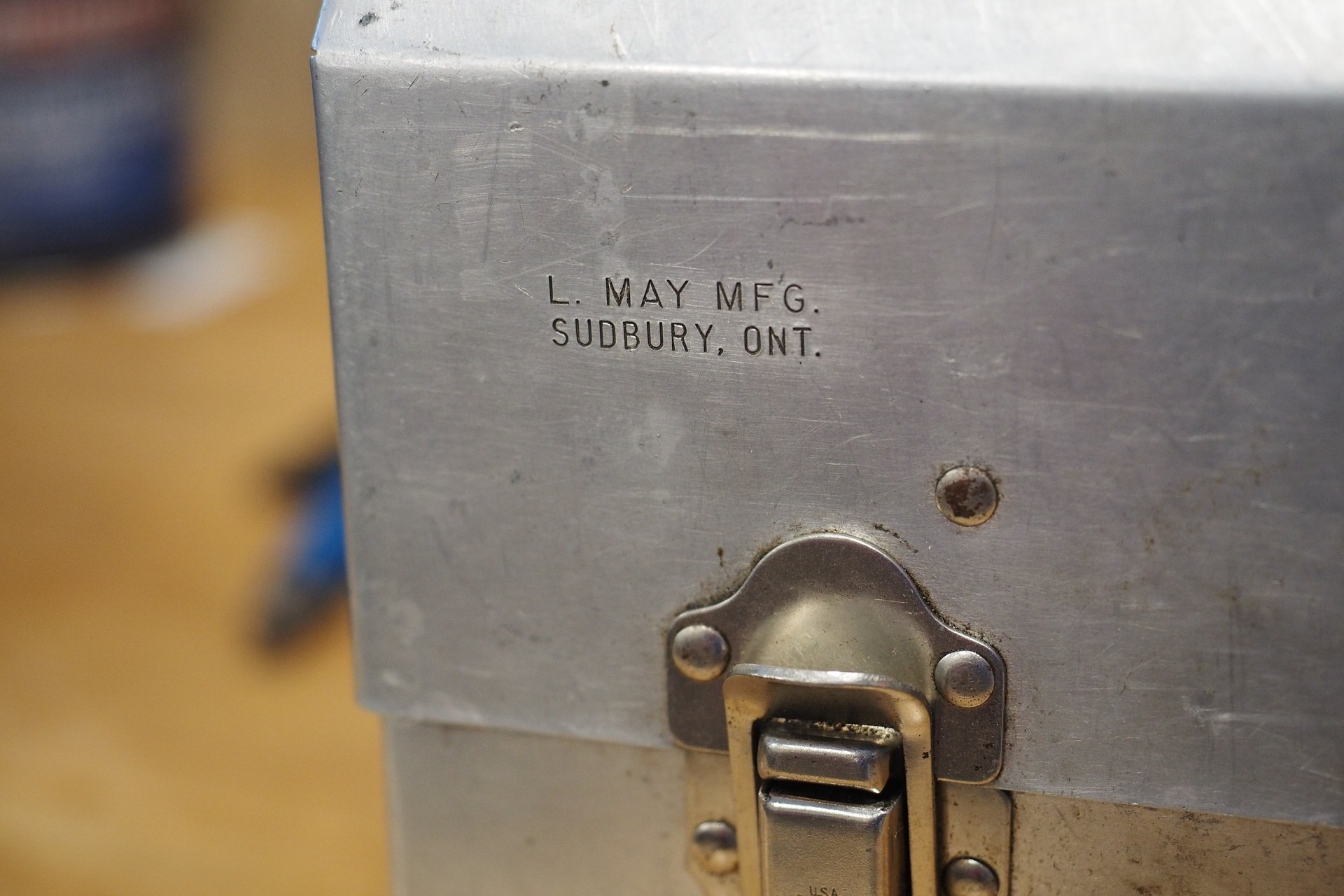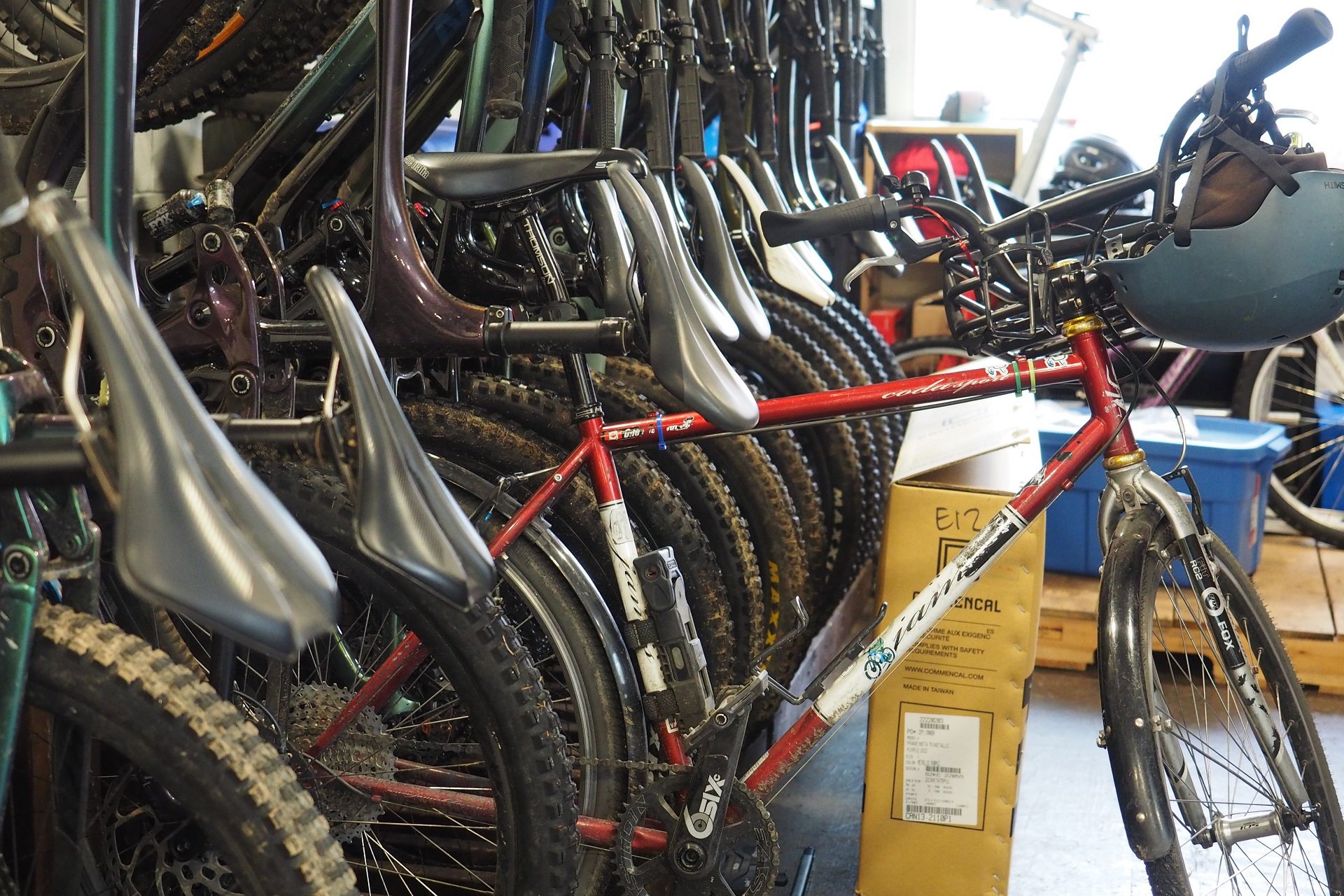 Pulling the pistons out of this brake (and this has also been my experience with properly-cooked Code and Guide brakes) was not what I'd call easy. Likewise, while the layout of the bladder system is very different, the master cylinder pistons are similar between the Cura and SRAM brakes in more ways that just appearance. Getting that little circlip out without damaging it is a bit tricky. If you're installing a new piston kit, it's easy to just flick the circlip out with pick, but re-using everything is a little bit more of a process. I bring it up because, even with a premium system like the Cura, the service cost will add up quickly.
I'd estimate that rebuilding both master cylinders, both calipers, and bleeding both brakes in the same conditions as my system is going to run at least two, maybe 2.5, hours of shop time. Shop labour rates vary, but that could easily be half the replacement cost of the brakes, not including installation. It would save substantial labour time to just rip the guts out but the parts costs add up. A piston kit for a Cura 4 caliper is 56 CAD per side, o-ring kits are 24 CAD per side, a lever kit is 30 CAD per side, a bladder kit is 30 CAD per side, and a master cylinder kit is 19 CAD per side. It's doubtful that all those parts would be needed for either brake, but that's 159 CAD per brake plus labour if they were.
If I had been tackling this job myself, I'm positive I would have needed a caliper piston kit between the two brakes, since I'm not a master at twisting out stuck pistons. No matter the brand, they're easy to damage. I also would not have removed the bladders as part of doing my own full teardown service. The risk of tearing one is real and any performance advantage of cleaning it is dubious. That said, I've had to recycle a lot of non-serviceable brakes in the shop because of folks rupturing bladders by forcing pistons back into place to change pads, without first opening the system. Any of those people would have been delighted to pay 30 CAD to get their system working again. It's a nice feature to have.
The Serviceable Mentality
Choosing to buy a product that is more serviceable, and then choosing to service that product instead of replacing it, is a personal decision. In my years working in service businesses in the bicycle industry I've come to understand that many people have the mentality that paying to service a product is akin to paying once again for something they've already bought. I always come back to suspension where a full service and fresh seals on a fork will often result in a better-than-new product but folks will buy a fancy carbon handle bar to 'dampen vibration' on a rig where the fork has so much stiction that measuring sag is impossible. This is an example I've seen play out many times and it's always something on my mind when talking about 'noise cancelling' products. There is no point in investing in Rev grips, for example, if your suspension isn't working properly.
I stay on top of my brake bleeds and the fluid that came out of my Formula brakes was almost as clear as what we put in. It's a far cry from the average mineral oil brake that I've bled where the once pink or blue juice looks like I just poured a shot-in-the-dark. Just bleeding brakes doesn't keep the master cylinder or caliper pistons moving smoothly. Further more, I fully reset the pistons on all my brakes as part of my bleed procedure, so if that alone lubricated caliper pistons then coupled with my routine bleeds things should be moving fresh at the rotors at least. You can try extending the pistons and lubricating them externally to lube the piston seals. I'd recommend doing a bit of reading before going down that trail. There are multiple opinions out there about whether or not this is beneficial.
Circling back to the costs, the relative value is going to vary greatly depending on the rider and their tolerance for parts that work like sh*t. Unlike the 100hr/yearly brake bleed, a full teardown service like this isn't something I'd prescribe any set timeline to. Probably the average rider will go happily along for a many more years than I have here and some may prefer to do the full reconstitution every annum. When your brakes feel crappy, whether it be after a year or a decade, then tear them down, or, if you're not running a fully serviceable system, replace them. Compared to the cost of new brakes that I would have been buying at this point, it saved me at least half the cost of a fresh set of Cura 4 brakes to service these ones.
I think it's fair to argue that there is an upfront premium paid to ride a serviceable, and fully small-parts supported, brake system. At around 280 CAD per wheel for the Cura 4 versus, say the excellent Magura MT5 at around 220 CAD per wheel, I'd call that a premium of 120 CAD for a set of brakes locally. The Cura 4 is also made in Italy, versus Taiwan, if that matters to you but in terms of performance from a mineral oil system I think they're comparable. I have hundreds of hours riding both systems. The true added value of a completely serviceable system is only realized if you service it. Put another way, I'm always keeping an eye out for a near-free set of used brakes that are fully serviceable and supported because a lot of folks would rather buy new than service what they have.
A counterpoint is that I have a friend with a set of once-premium four-piston brakes that have maybe been bled twice in the last five years despite regular use. They're awful. The pistons don't fully retract and the master cylinders feel like they have a damper built in when you pull the levers. I can't imagine what the fluid looks and smells like and I'd be wary of putting a syringe on them less everything rubber inside the brakes disintegrates at the same time, flushes out with the pressure, rendering them completely unusable. He'd tell you that the secret, and this extends like a force field over his whole sloppy sled, is to never try anyone else's bike. As with the last bike, at some point he'll sell the whole pile of slag and start fresh with a mind blowing new bike that will instantly demonstrate the value of the new-new in the difference of on-trail experience.
Anecdotally, more riders seem to be keeping their bikes longer than even a couple years ago. This may come down to pandemic product shortages, or just the level of maturity that self-powered mountain bikes have achieved, or even the marketing and design energy that companies are pumping into Bropeds instead. Maybe it also speaks to the economic realities of riders who have seen the loaded carbon super bikes increase in price outside of their comfort zone but would rather put some money into their few-year-old S-Works than buy a fresh rig that's more mid-level. Budget bikes are the best they've ever been and what you can get for 4K is astounding, but when you're used to riding XX1 you want to ride XX1.
If riders are servicing and updating their bikes, rather than replacing them outright, does that give an edge to replacement components that are themselves more serviceable? I don't know if we're there yet if only because I don't see, for examples, SRAM, Hayes, Hope, and Formula making much effort to market how well their products are supported with service parts and how this level of serviceability is part of their design ethos. But, I think it's coming. And, as part of that, we'll see less new product releases year over year as serviceability becomes more important for revenue and for the ridership and hopefully more support for truly long-term multiple rebuild reviews. My Hayes Dominion brakes have seen fewer hours and still feel brilliant just with routine bleeding, but they'll be do for another look in the future as well. I'd also like to come back years from now and look at these Cura 4 brakes inside out again.
We're at a point where the best brake five years into the future may be exactly the same as the best brake today. I don't mean exactly the same design but actually the exact same brake. That has to be exciting for riders and folks that service bikes, and, maybe a bit terrifying for companies that make bike parts, particularly bike parts that aren't serviceable.