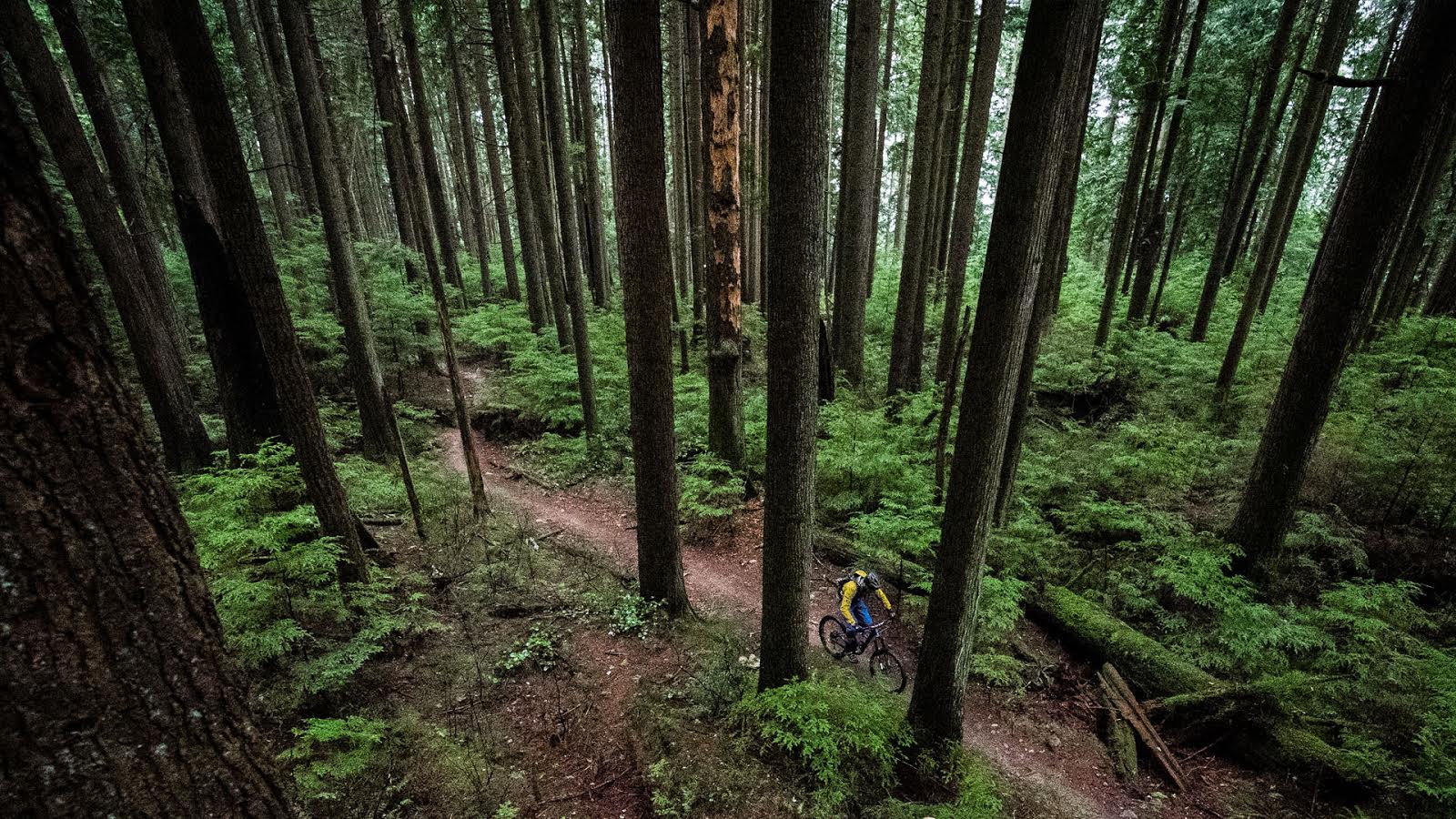 Boost Spacing Shouldn't Matter
Good Business?
Support your products. Support your customers. Make money. Maybe it's just that I learned from the best* but it seems really simple to me. And if it is as simple as I think why is no hub manufacturer doing it? Boost spacing shouldn't matter.
This started as a rant directed at Chris King. They of the 5-year hub warranty. They of the legendary made-in-house bearings. They of the complete selection of replacement parts and completely re-buildable internals. But it's absolutely applicable to any company making high performance hubsets that are meant for years of shredding with proper maintenance.
Boost Spacing Shouldn't Matter
Wolf Tooth has demonstrated how easy it is to adapt any regular – 142×12 / 100×15 / etc – hub with side spacers for use in a frame with Boost spacing. Yes, their system forfeits the stiffness gains from Boost but for any rider who's perfectly happy with the stiffness of their current wheel who gives a hoot?
Wolftooth increases the length of the disc-brake side of the axle 6mm in the rear and 10mm in the front. Then a spacer is inserted behind the brake rotor, with some extra long rotor bolts, and BANG. A DT Swiss, Industry Nine, Hope, or White Industries standard hub works in a Boost frame.
Of course, this means any of those companies could easily offer their own Boost adapters for their current 135/142 rear and 100/110 front hubs. Any company with a similar hub system could as well – Stan's, Mavic, SRAM, Trek, Roval, Giant. The list goes on.
Chris King
I've got a 1-1/8 Chris King headset in my commuter bike. One of my buddies just pressed his into his son's runbike – even his road rig runs a tapered head tube. Parts designed, and marketed, for a lifetime of mountain bike use and then retired from active duty due to ever changing standards.
I'm not blaming Chris King, or any other component manufacturer, for 'progress.' However, when they're selling legacy products I believe it behooves them to adapt to changing standards when possible. And with Boost it isn't just possible, it's easy.
Have a QR Chris King hub or a 20mm Chris King hub? They make a 15mm axle kit for either. 135mm QR rear hub? I can buy an axle to make it 135×12, 142×12, or Bolt-on. Their axle kits are expensive – made in Portland, OR – but they are WAY less expensive than swapping out wheels.
The coming obsolescence of my well-maintained decade-old King hubset comes down to a one centimeter longer front axle, a 6mm longer rear axle, and a couple of rotor spacers.
All I Want For Christmas
I have a couple of friends with ENVE carbon hoops laced to King hubs. Non-Boost. Their bikes are a couple of years old now and the intention was always to move the investment-level wheels on to the next rig. But now it seems everything worth talking about has Boost spacing.
Fine, adapting current wheels to Boost negates the stiffness benefit of the wider spoke-flange spacing but really, if the wheels are stiff enough now who gives a sh*t?
At the risk of costing the good folks at Wolf Tooth a few sales, how is it that every hub manufacturer isn't selling Boostinator kits for their product?
Center Lock
Oh ho! Don't forget about Center Lock. Ever more popular. Short of specifically designed rotors sitting outboard of the current standardized Center Lock position, there definitely isn't an easy way to space rotors outboard considering how the lock ring functions.
I spent an unreasonable amount of time staring at the Industry Nine hubs on Reynolds wheels I'm testing. And then…
It's easy. Make brake adapters that space the calipers inboard. Done.
Re-Dish or Re-Lace?
It's been pointed out to me that not every wheel will have adequate spoke length to re-dish it sideways to accommodate the Boost adapter spacing. Absolutely true and an omission on my part.
I do think this is definitely a case of the perfect being the enemy of the good.
In most cases it won't be an issue. In the worst case scenario, replacing 64 spokes and then having wheels re-laced by a quality wheel builder is still a relatively minor investment compared to the cost of flipping non-Boost wheels and replacing them with the same level of product. Especially if we're talking carbon rims.
Numbers
It's a given that almost every frame or bike available for 2017 uses Boost spacing. There are tons of high-end wheelsets, and hubsets, in circulation using previous hub spacing standards.
Are there enough riders swapping frames, or bikes, with an older set of wheels to warrant making spacers, axle, and even brake adapters?
Is the lack of Boost adapters limiting bike, frame, and wheel sales while potential customers wait to see what's next?
I think so; Wolf Tooth agrees. What about you?
---
Do you have some wheels that you'd move to your next bike if they could be boosted?