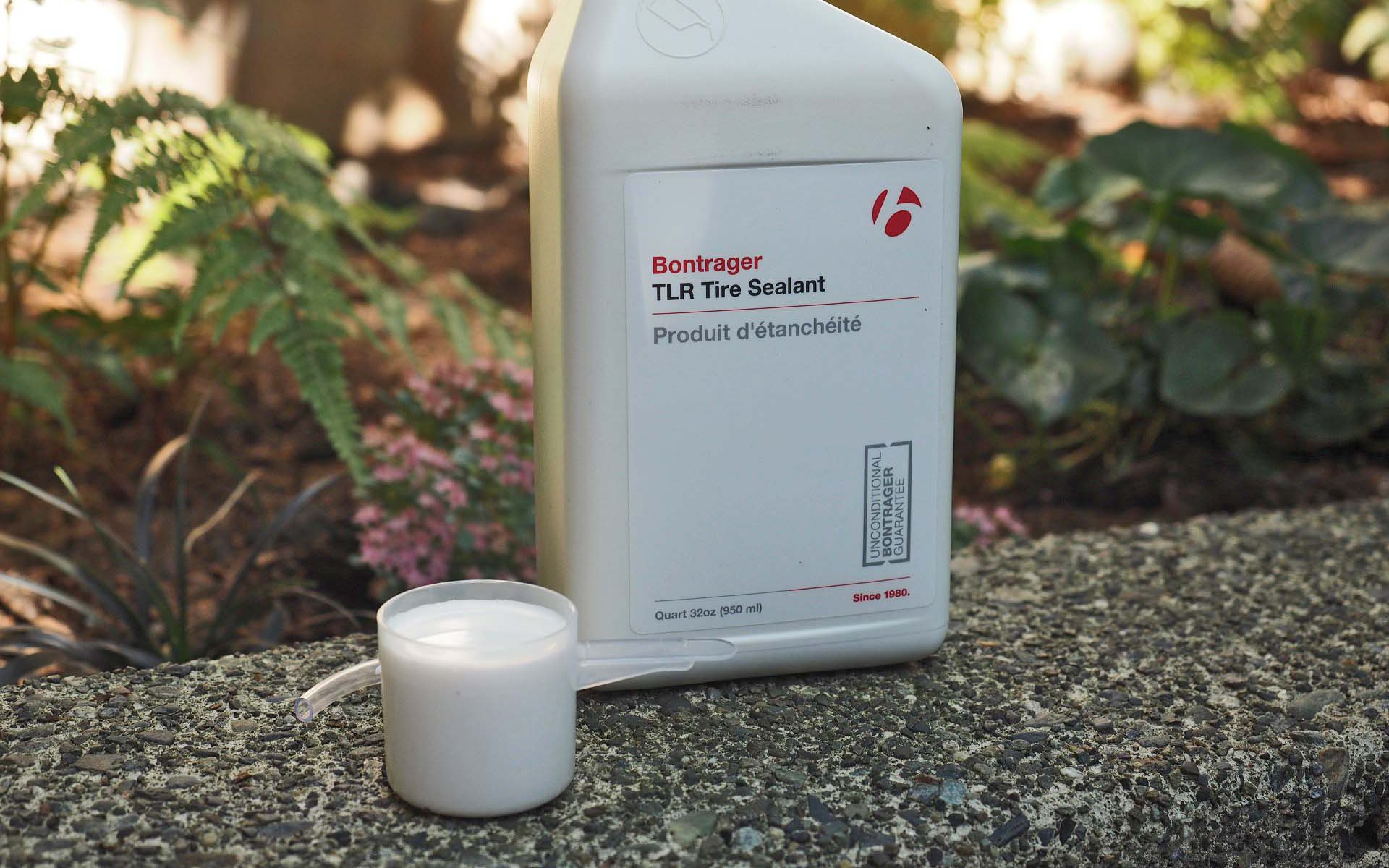 2 Minute Reviews
Bontrager TLR Tire Sealant
Bontrager TLR Sealant
As with most folks, I've been mainly running the Stan's tubeless sealant since I dumped tubes. Other sealants I've tried are either a NoTubes tire sealant equivalent for more money or they have some side effect like nasty rotting fish smell or 'did that sh*t really eat through the tire on my spare wheel?' 
I'm happy that Bontrager decided to keep it simple for their TLR tubeless tire sealant. It may be slightly less viscous than Stan's but in my experience performance is identical.

Given similar performance why give a shake* about Bontrager's TLR option? At $25 (USD) for Bontrager vs $28 (USD) Stan's that's a free quart of solution for every 8.5x purchased. It adds up!
In all seriousness though, I always seem to need sealant at the last moment and it's good to know other options that work. 

For more information on Bontrager TLR sealant check here. 

*A few shakes actually... just before using.