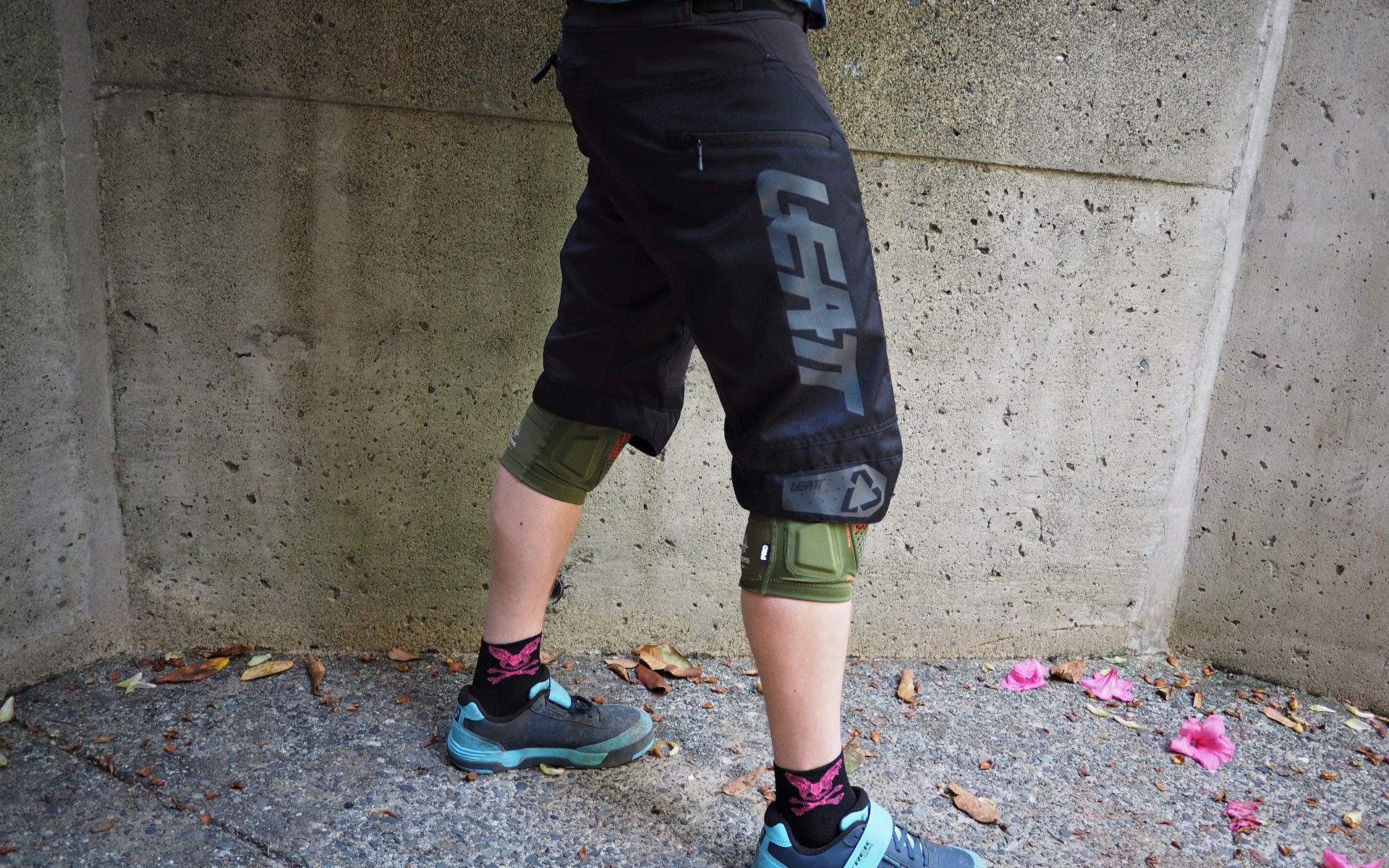 EDITORIAL | REVIEW
Bomber Bottoms (Leatt DBX 4.0 Shorts)
Hot & Heavy
I pull the Leatt DBX 4.0 shorts out of the box and toss them across the back of a chair for the first time. They catch the wooden backrest and gently drape over it in utter silence. Words that immediately come to mind are 'luxurious' and 'dense' and yes I know that makes them sound warm, like something Canada Goose would produce. In reality, while not breezy compared to true summer-weight baggies, they only look like the definition of man-soup-moist. Still, when I refer to these as three-season-shorts, for most local riders, the season I'm leaving out is summer. Do you think massive amounts of ventilation when you hear the words "seamless, soft-touch 500D three-layer laminated seat?"
It would have been easy to write off the smooth moving Leatts as shuttle/park shorts. Indeed as a first impression, I may have wrongly done so if there was any of either going on. But, from the first moment I pulled them on I've loved how they move and hang. Pedaling in them is so tranquil they make my summer-weight shorts sound like rain pants. And you could say that pedaling up single-track on a hot day they are both damped and dampening. But, since I first pulled them on they've been my go-to for both trail riding and commuting even when it's fairly steamy.
In this case, there is much more to my experience than these rather beefy baggies bringing to bear a comfortable saddle experience. The whole effort of almost-daily pedaling in the dense DBX shorts has been nostalgic. One of the first pieces of clothing advice* I took to heart when I started mountain bicycling, was to wear a tough pair of baggies. They would defend my innocence against aggressive advances by my rear tire, they wouldn't tear in crashes, they would be worth repairing, and they'd be more comfortable on wet and muddy rides.
*It came right after "No Cotton Shirts."
I used to ride everywhere in my beefy CoreRat shorts, both commuting to work on a long but hairy-legged road ride, and hitting long days of pedaling in the mountains. It wasn't until they finally died that I even considered lighter weight shorts and in the years between then and now I've been through pairs upon pairs of bottoms from the paper-thin to my much-loved mid-weight Swrve Knickers.
The short that's most spoken to me in that time is the Kitsbow Haskell which I also referred to as a "three-season" product. Where the Haskell is a much more styled out-and-about short, that I also think is great for mountain biking, the Leatt DBX 4.0 has an unapologetic performance mountain bike cut and fit. Where the Haskell looks right at home sitting and drinking a cortado in Birkenstocks without an MTB in sight, the DBX 4.0 only looks right surrounded by some cycling paraphernalia.
It bears mentioning that while I used to regularly espouse the theory "once you go bibs, you never go back," I actually ditched diapers years ago now in favour of riding in Saxx boxer shorts. I say this because I don't think I could handle a layer of black lycra, never mind a chamois, under these multi-layered beauties.
Unlike rocking the Saxx against a saddle with just a millimeter of lightweight short material in between, the three-layer material used to make the seat of the Leatt shorts actually does add a degree of cushion. It's nothing like wearing a chamois but they may make a good transitional choice for the rider curious about a chamois-free existence.
I also can't overstate that another short with a similar amount of extra protection but lacking the perfect pre-curved fit and the unlimited stretchiness of the DBX 4.0 would be awful. I'm willing to trade a bit of extra heat for the added performance but I'm not marinating in my own juices without other kinds of comfort boost I'm getting.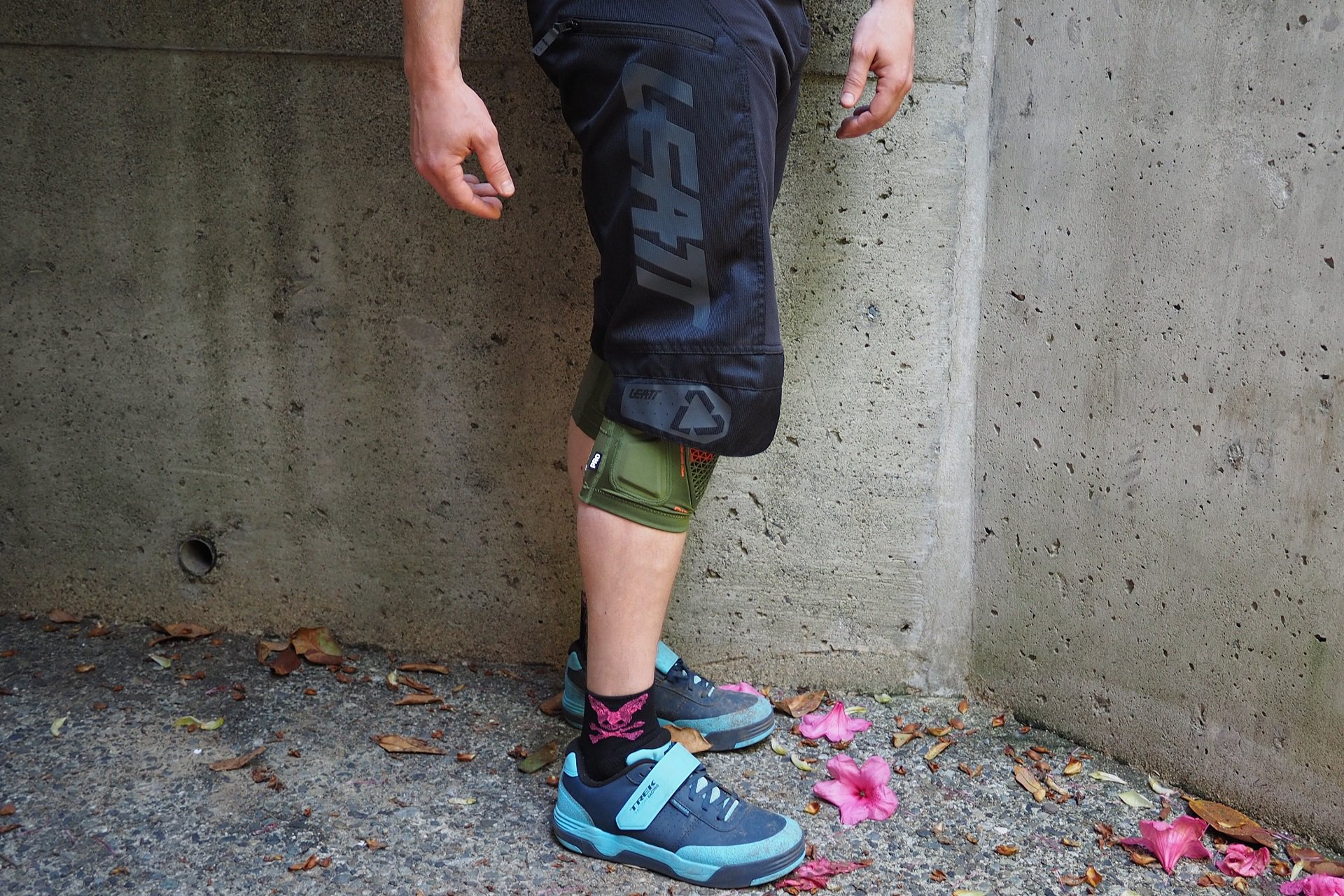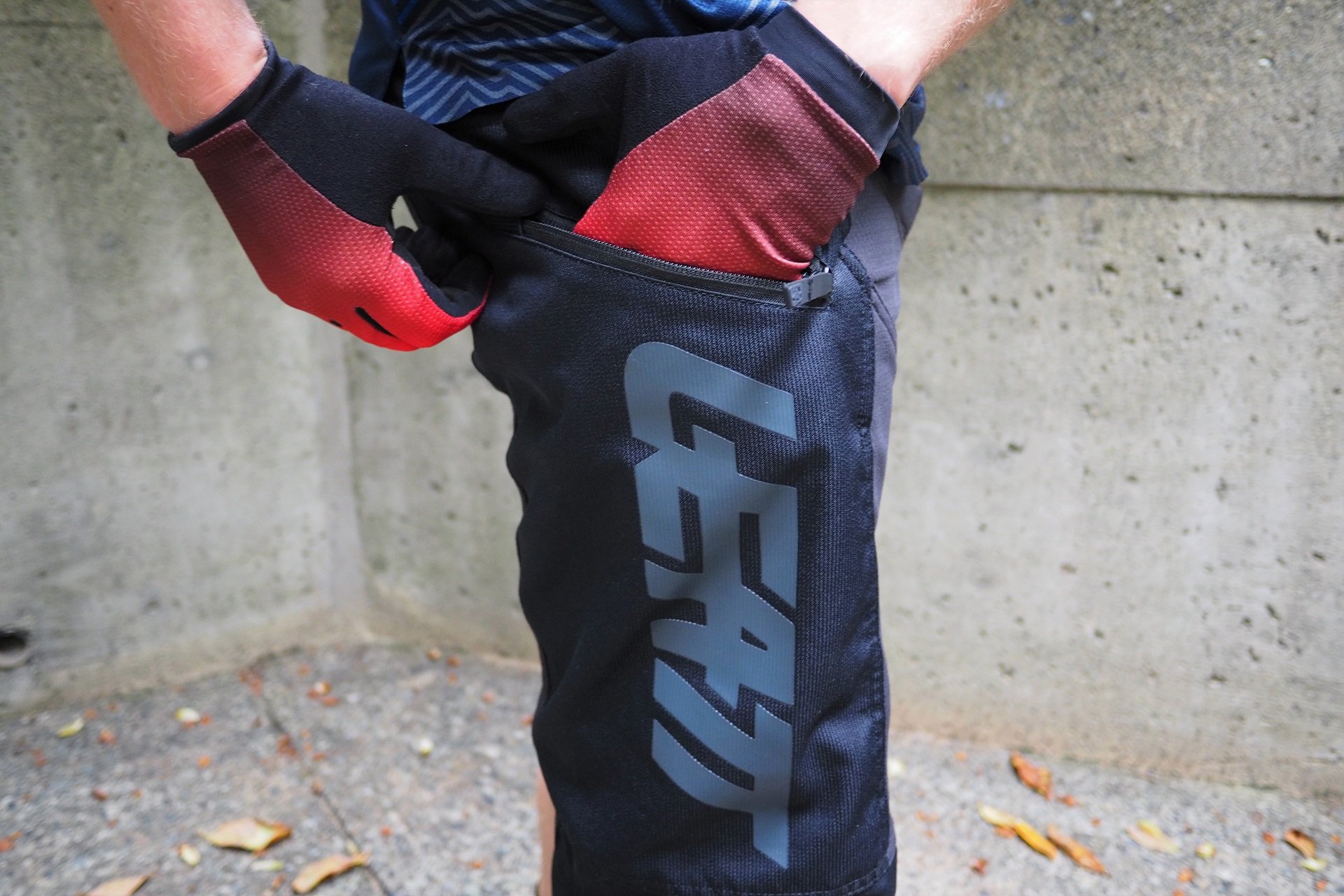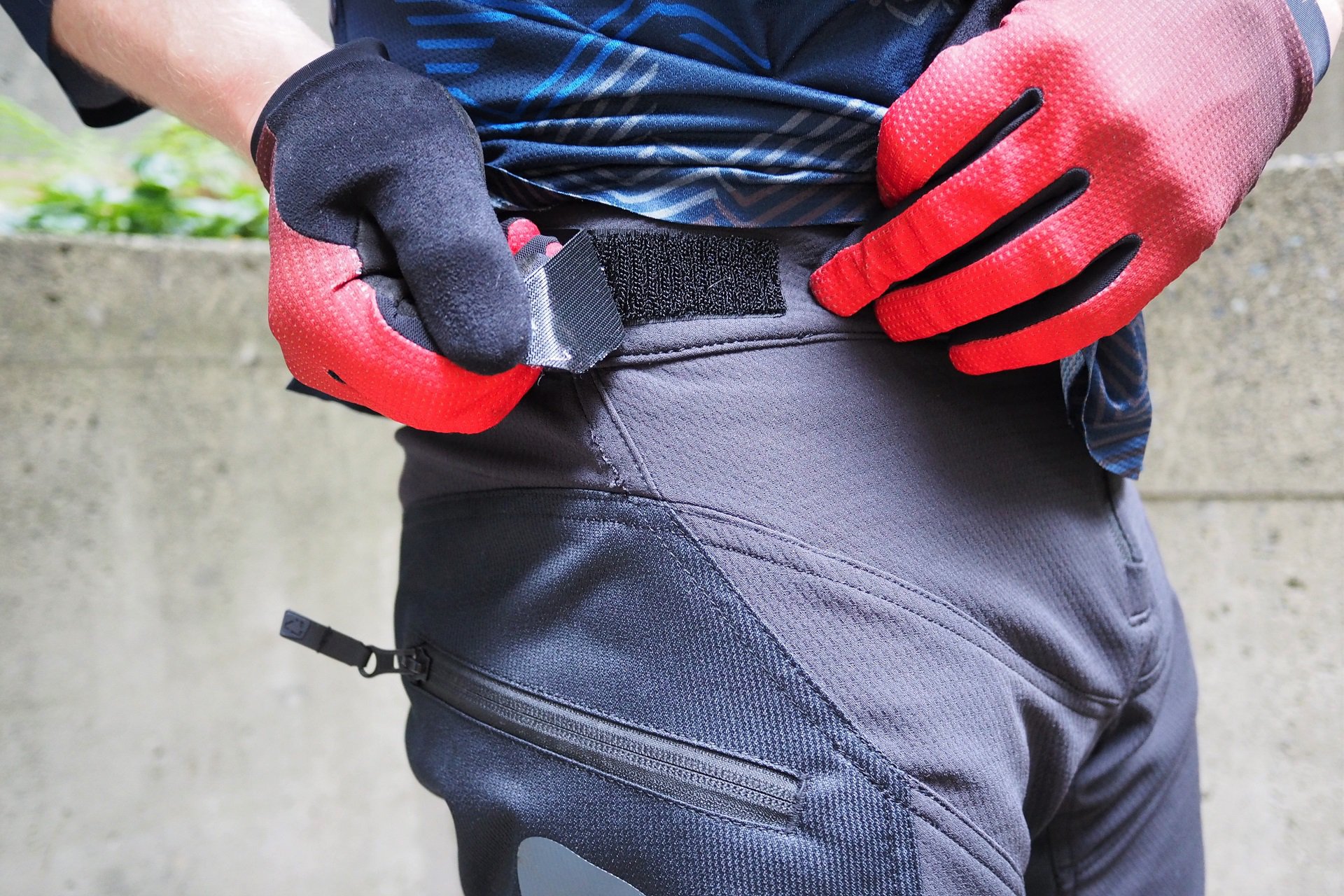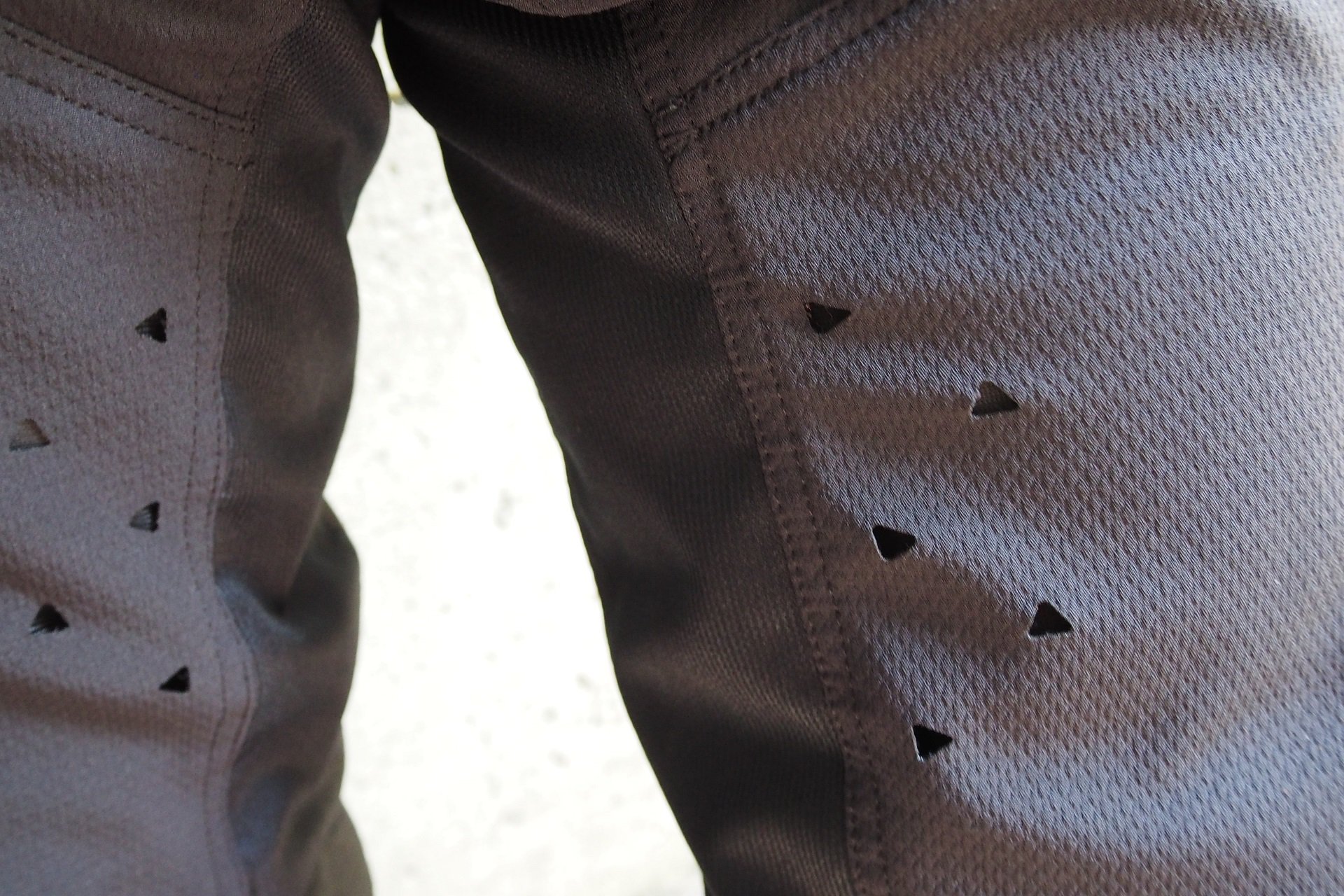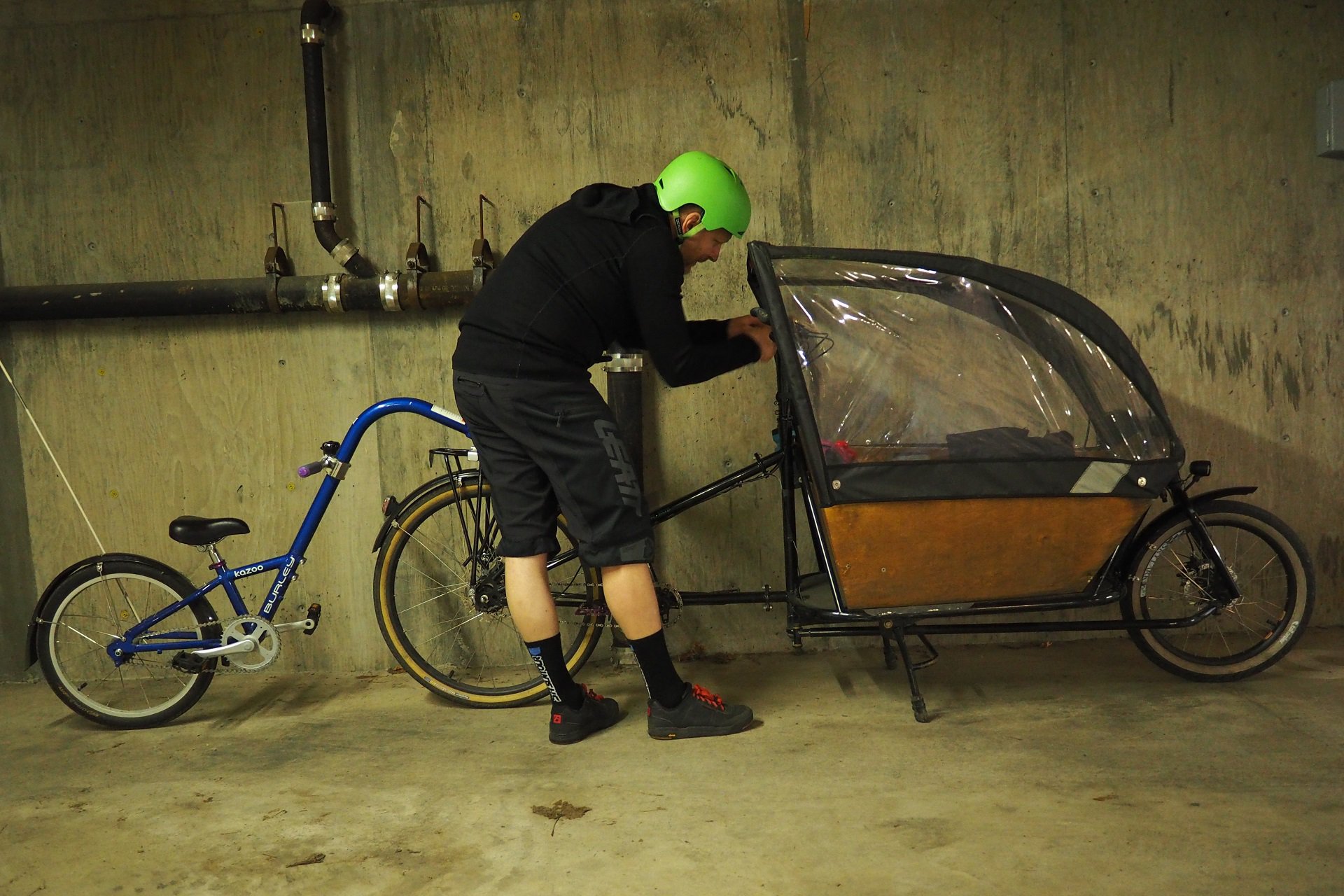 Sometimes a piece of gear comes into my life and just becomes the all-consuming favourite. I've ridden in these Leatt shorts on some cooking and stagnant days on the road and some humid days on the trails and they just keep ending up at the top my gear drawer. I've washed them dozens of times already and they still feel and stretch like new with all the stitching perfectly intact and just a bit of fading on some of the material.
There will absolutely be some hot-hot-hot Shore XC days in July and in August where I'll reach for much lighter lower, and I have a couple of favourites in that category I'll be writing about as well. There will be days in the fall and winter where I will rather sport a pair of pants, but if I had to choose just one pair of shorts for cycling these would currently be them.
Whether you're thinking back fondly to dragging your heavy Roach shorts across your IRC Kujo, or that maybe the infinite, silent, restriction-free, movement is worth cooking up a little bit of you-stew, you can check out the Leatt DBX 4.0, in six sizes, across three colours, for 120 USD a pair.