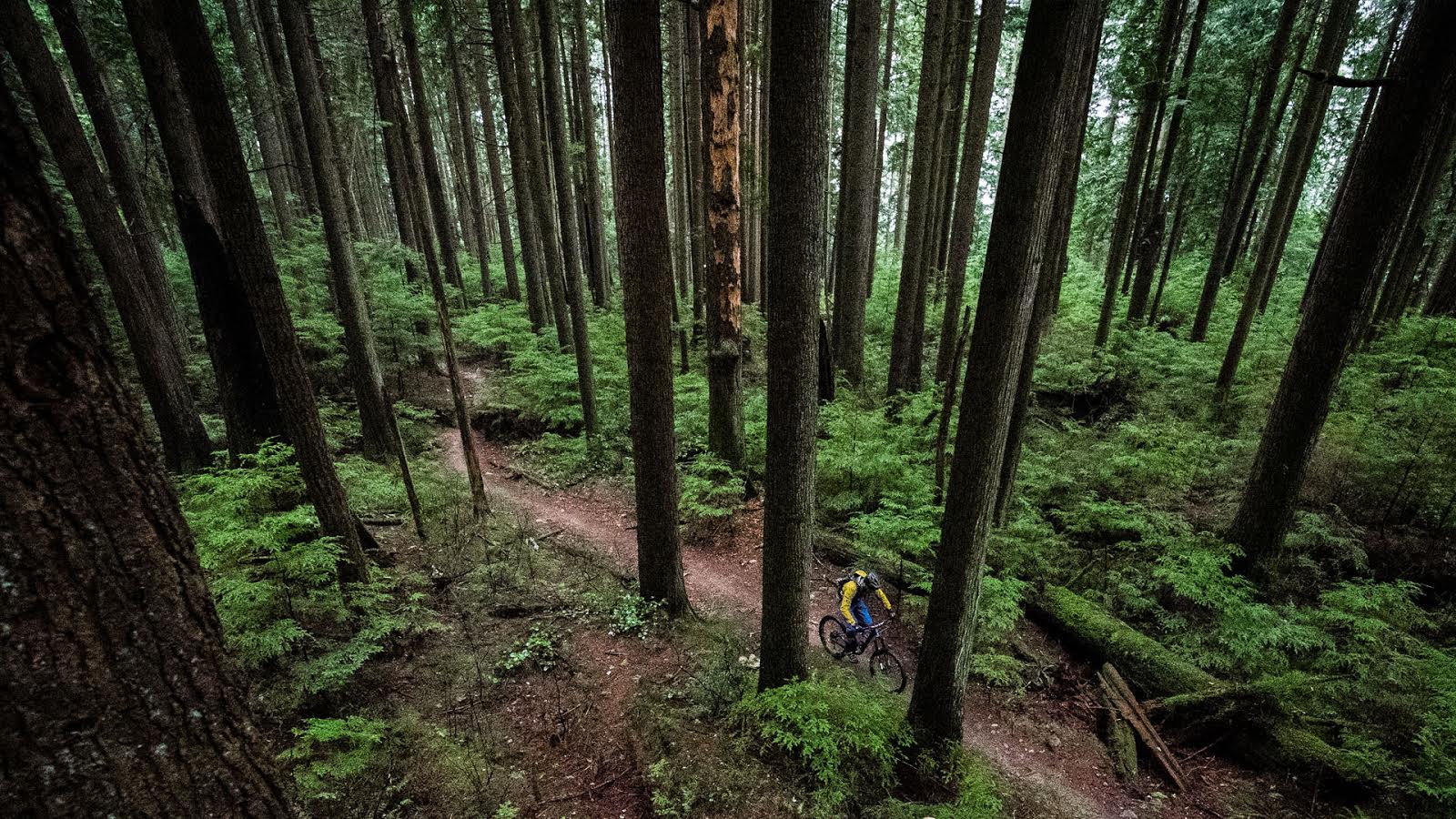 2015 BMC Trailfox TF02: First Impressions
Can you ever have too much of a good thing? As the 29" wheeled platform has been adapted for burlier trails, it's a question that bicycle designers have had to wrestle with. In theory, combining the roll-over-shit ability of bigger wheels with the comfort and control of longer travel should yield the holy grail of trail-taming trail bikes. But in practice, the mixture can produce an awkward solution, with the two elements vying for frame real estate and pushing handling characteristics into the dreaded 'transit' zone.
A few companies have risen to the challenge, however, and earlier this Fall BMC sent us the hat they've thrown into the ring: the BMC Trailfox TF02 29er. At first glance the Trailfox doesn't fail to impress, looking like it was dreamed up by someone hell bent on ticking every one of the boxes for aggressive trail bike design. We've tried to capture these characteristics in the gallery below, and this Winter I'll be looking to give the Trailfox some grief, in order to determine whether the bike rides like the sum of its impressive parts.
The Trailfox comes in three levels, with the TF01 leading the charge. Our TF02 tester falls in the middle of the range at $6499 US. The top of the range TF01 XTR will set you back $8,999 USD and sports carbon front and rear triangles, while the much more economic TF03 SLX is $3,499 USD with a full aluminum frame. For more details and info, head over to BMC's website.
---
The 29er for aggressive trail riding is gaining traction despite the rise of 650b. Are you intrigued?